The Family Tree Sculpture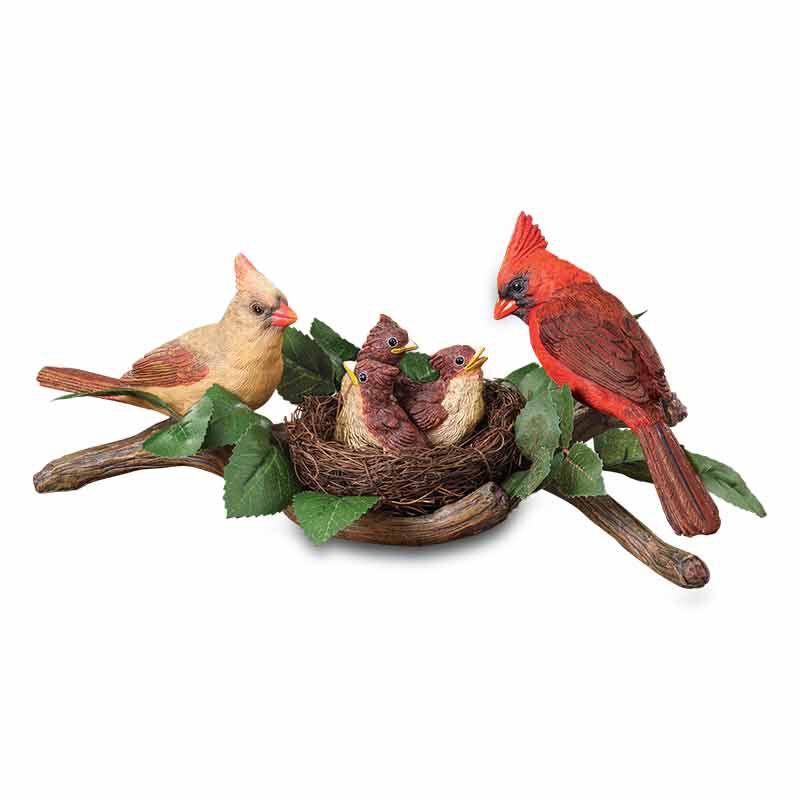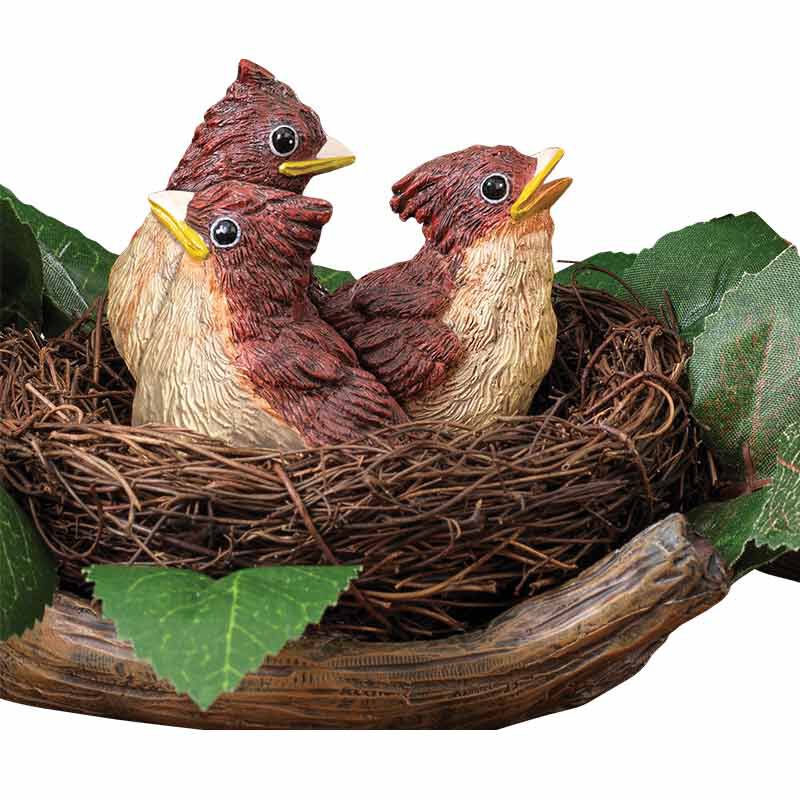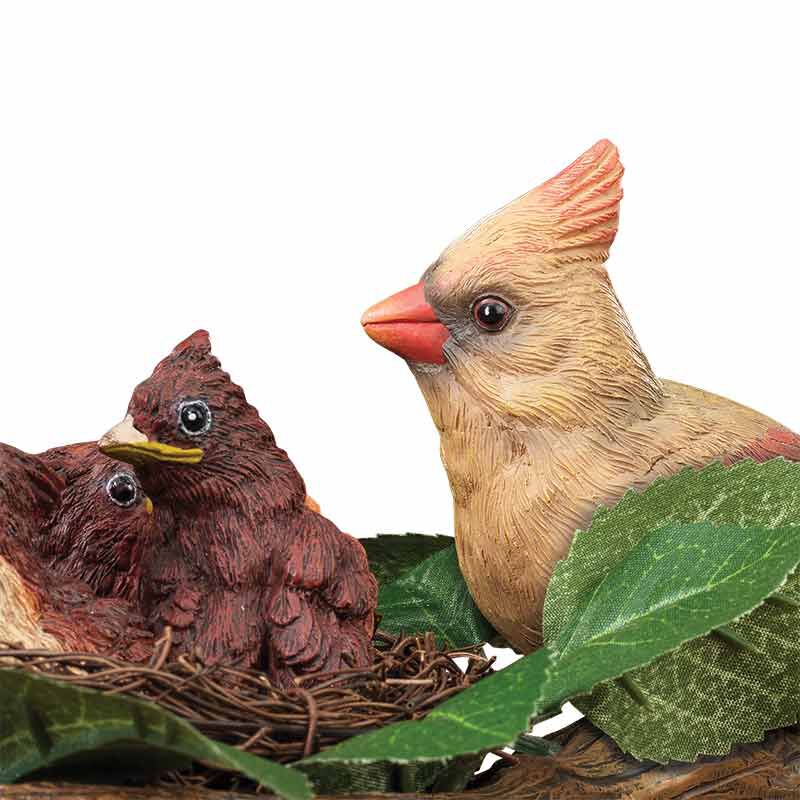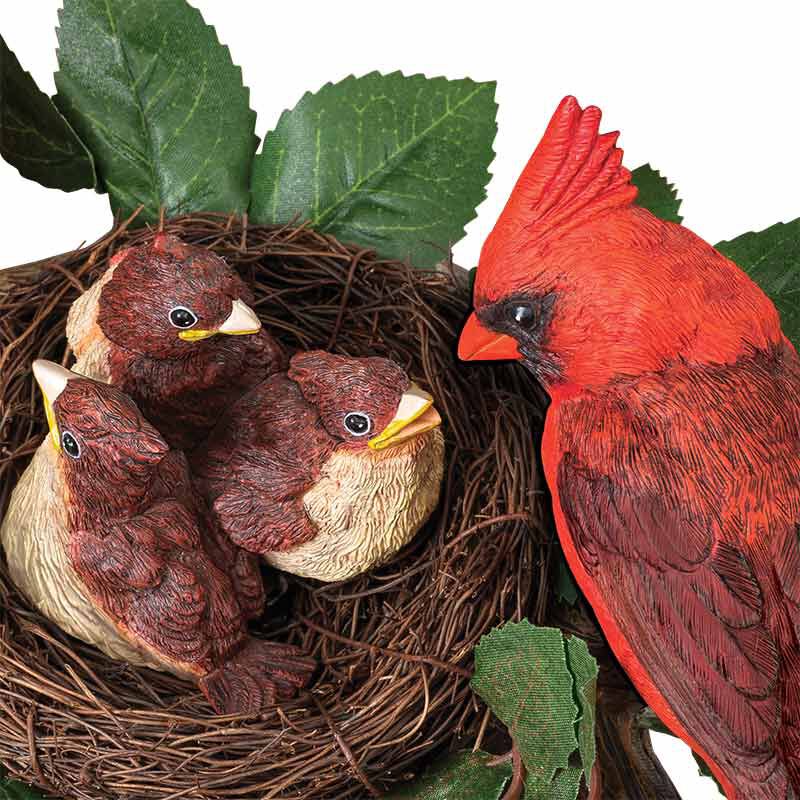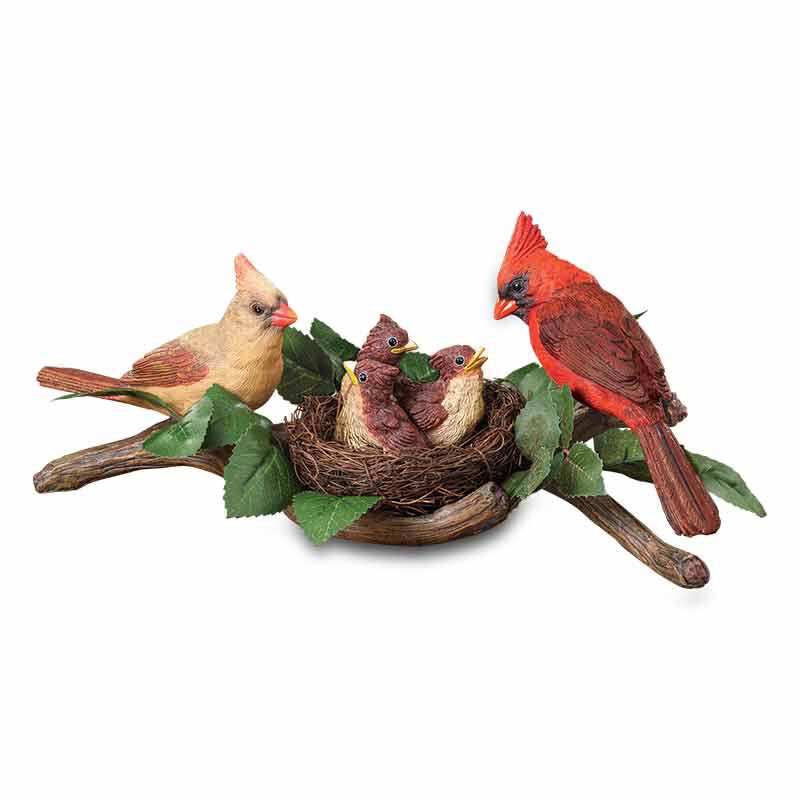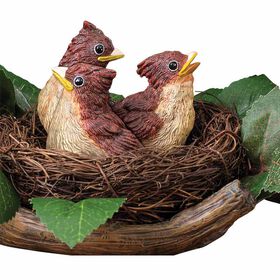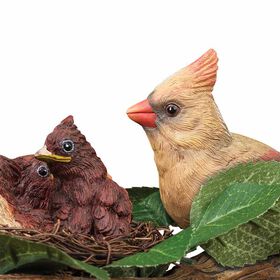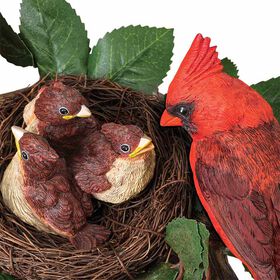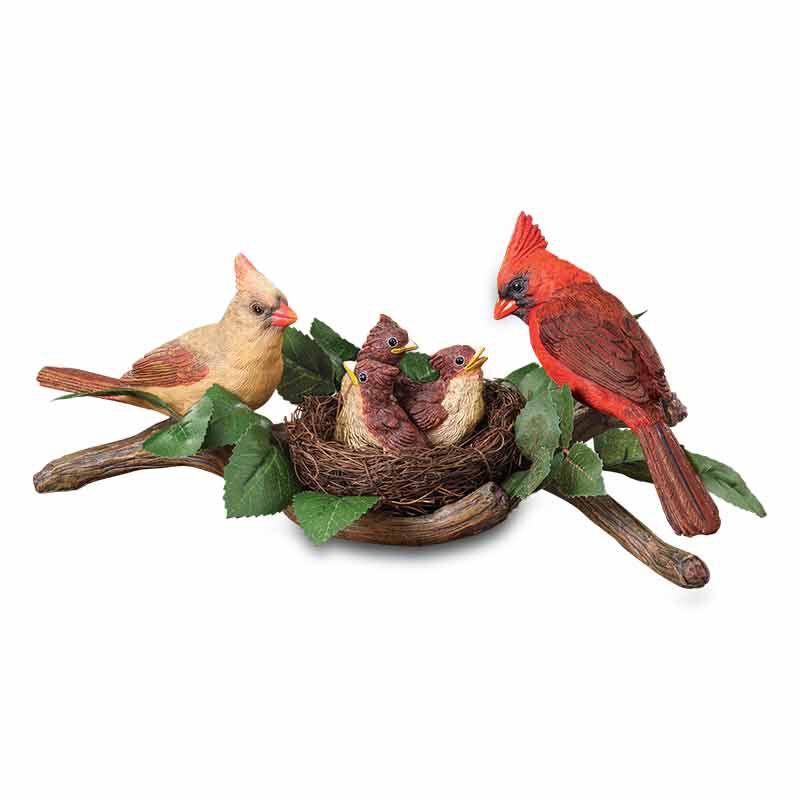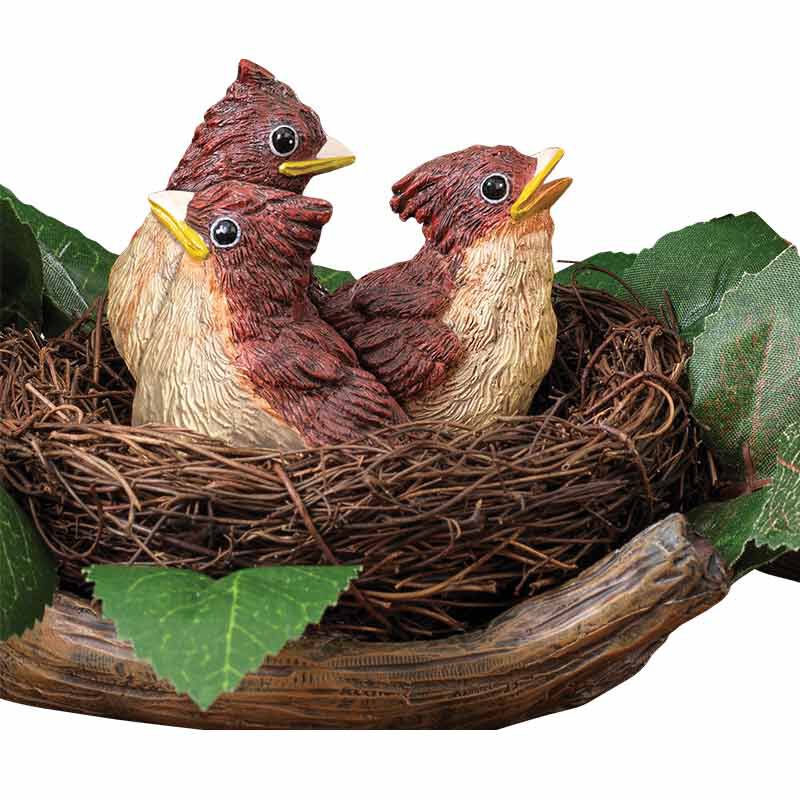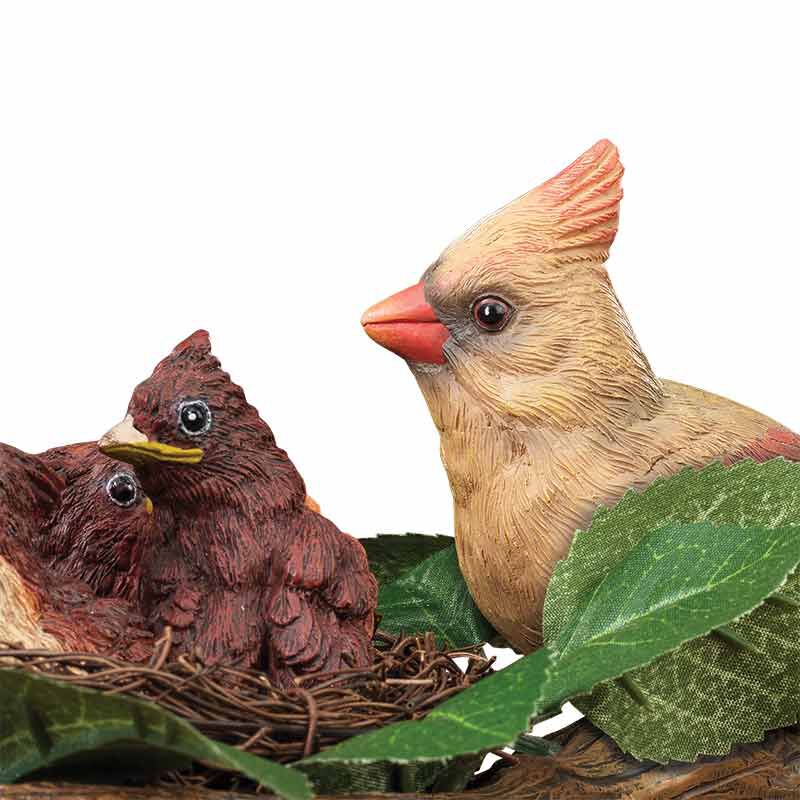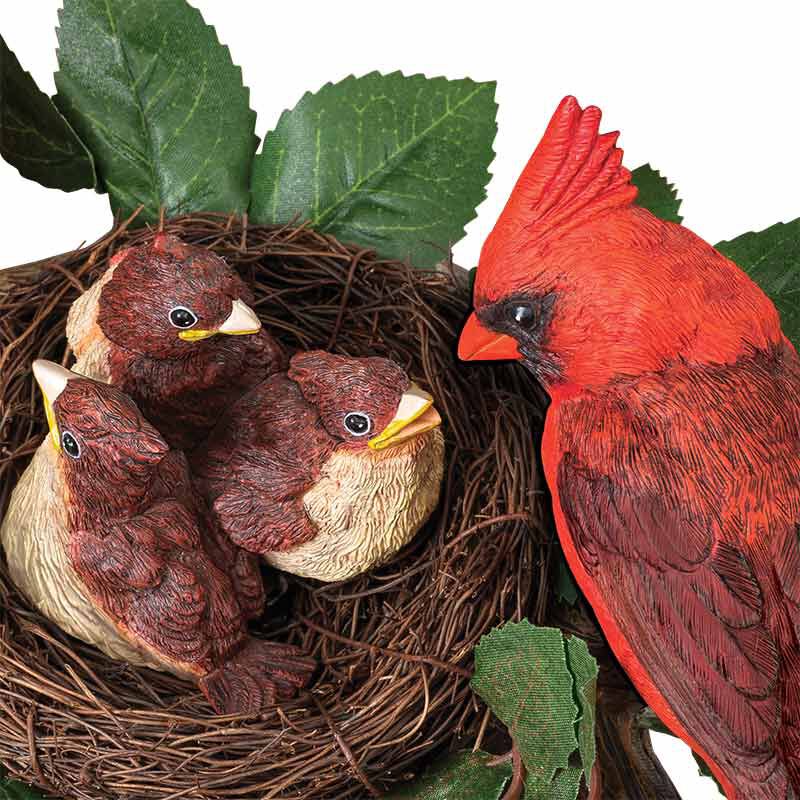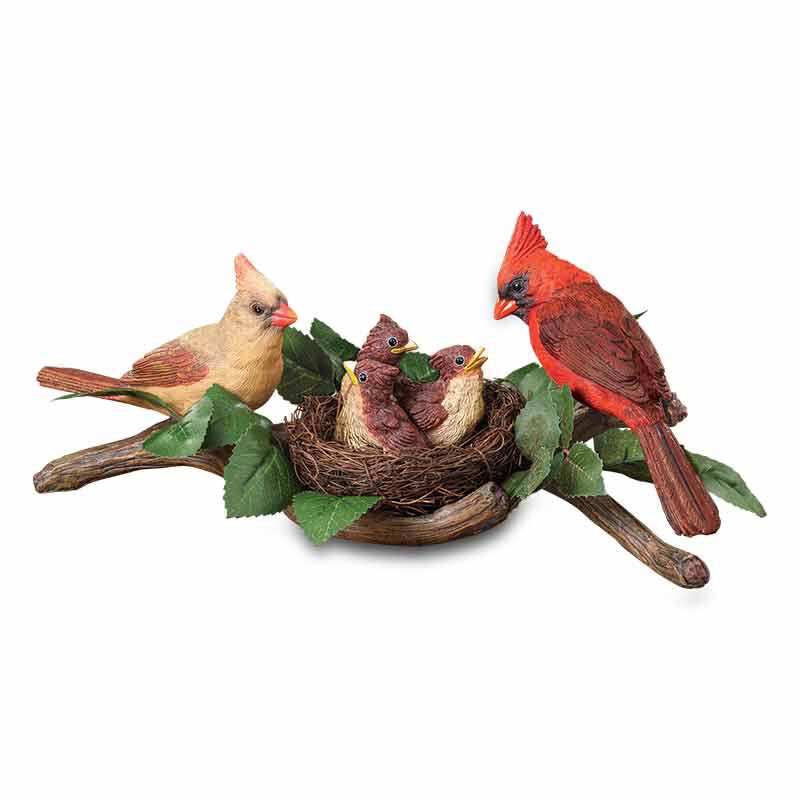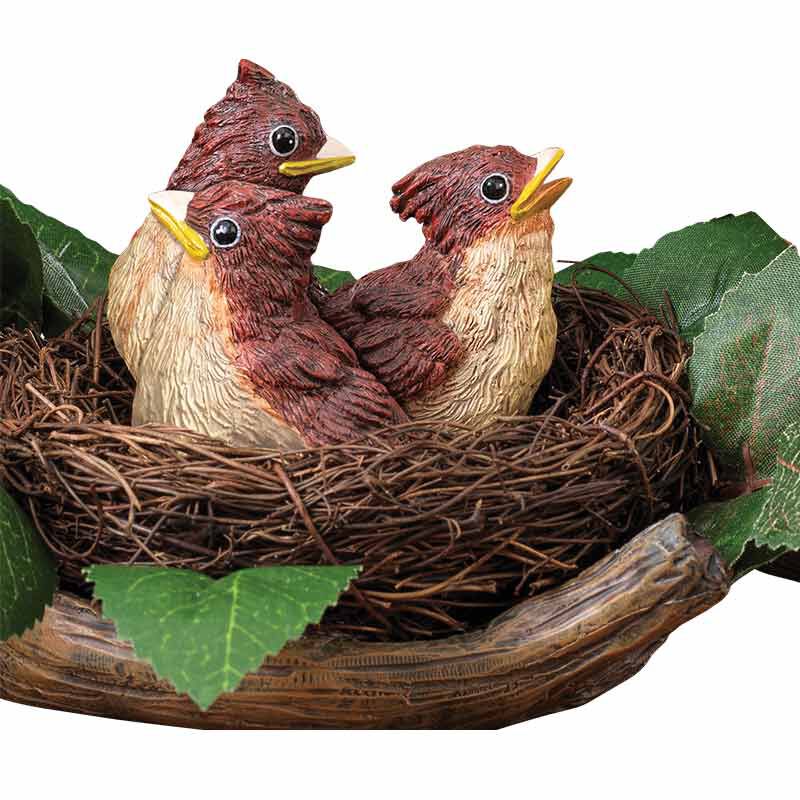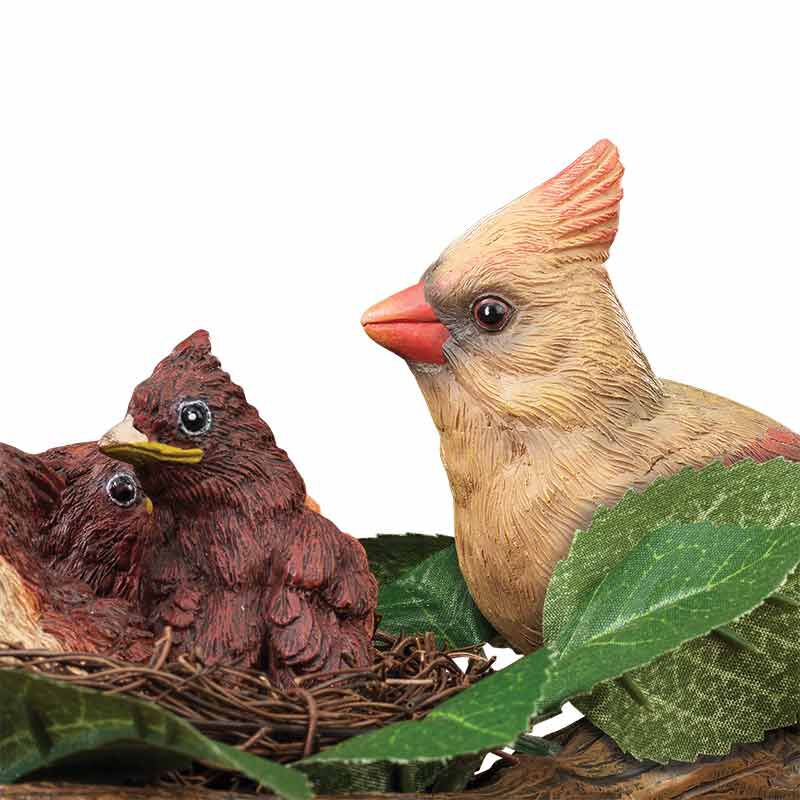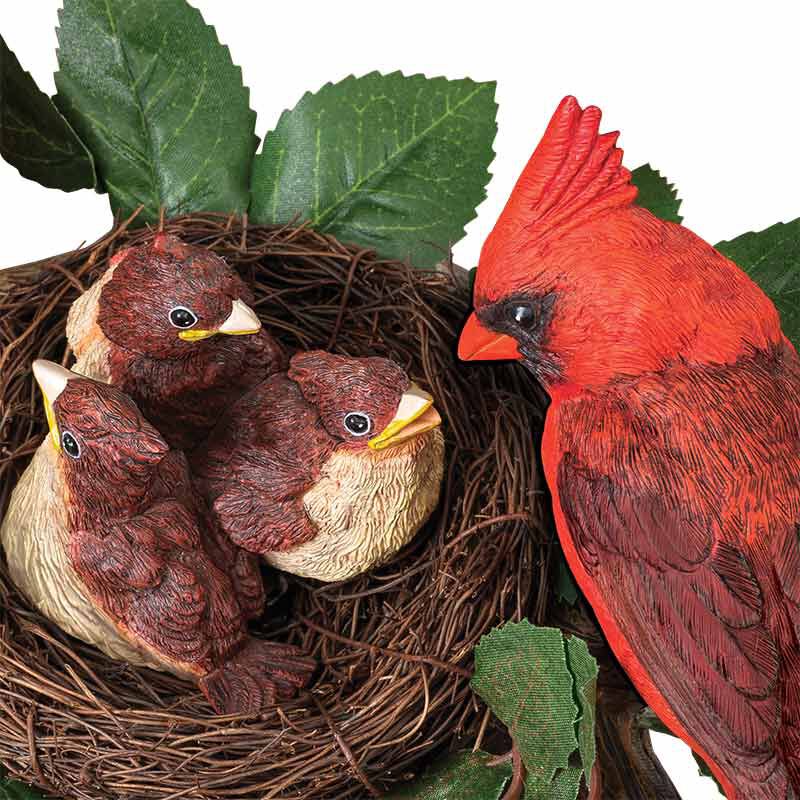 An incredibly lifelike, hand-painted sculpture of adoring cardinals and their cheerful chicks.
Welcome the beauty of proud cardinal parents tending to their nest of fledglings into your home all year long with this wonderfully detailed sculpture of a young family of birds nestled on a tree branch.
Expertly sculpted; meticulously crafted of cold-cast porcelain — an artist's blend of powdered porcelain and resin that holds fine detail…including the birds' feathers and the texture of the tree branch.
Hand painted in the rich, lifelike hues you'd find in nature — from the vivid crimson of the cardinal, the distinctive black markings, even the babies' fluffy brown plumage.
Finished with a handcrafted nest made of genuine twigs as the perfect home for the three sweet fledglings, and adorned with beautiful fabric leaves to make this enchanting scene come to life.
A must-have for any bird enthusiast and an exquisite gift for any nature lover on your list!

Show Less
Show More
Now available for pre-order. Ships Jun 2023.
Now available for pre-order
A heartwarming moment captured in a stunning wildlife masterpiece...

They are among the most beloved birds in nature — the spellbinding cardinals. These radiant red beauties that form a lifelong bond are a joy to behold but never more so than when they are tending a nest of newborns. Bird lovers know that witnessing such a breathtaking moment is rare… but now, you can experience two proud cardinals as they gaze upon their adorable offspring all year long. Presenting…Family Tree, available exclusively from the Danbury Mint.

This wonderfully detailed sculpture is meticulously crafted of cold-cast porcelain to preserve every subtle nuance and hand-painted by talented artisans in true-to-life colors. What's more, for the perfect finishing touch, Family Tree features a stunning nest handcrafted of genuine twigs. The leaves surrounding the nest are crafted of fabric for a wonderfully realistic look. The result is a sensational work of art that brings the breathtaking scene to life.




Product Specifications:

Material: Cold-cast Porcelain, Genuine Twig Nest, Fabric Leaves
Size: 11" Wide x 6" Tall




Item #:6185-0012