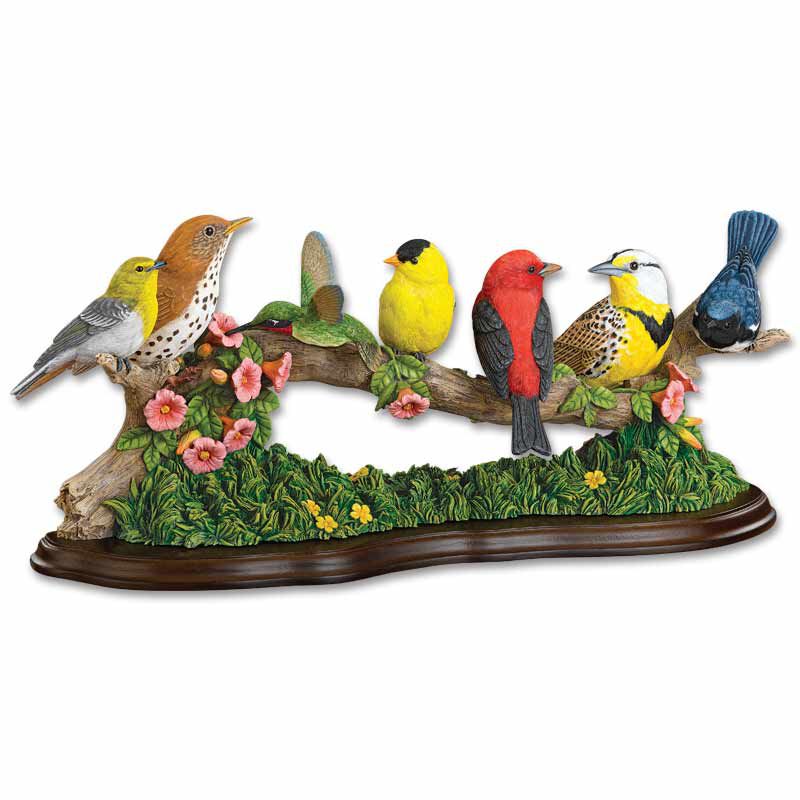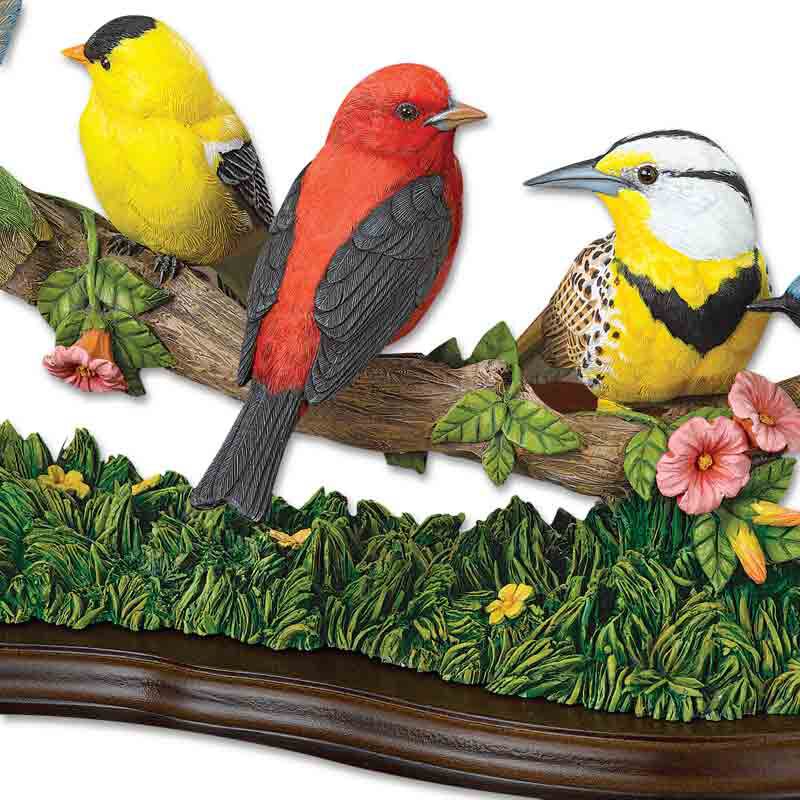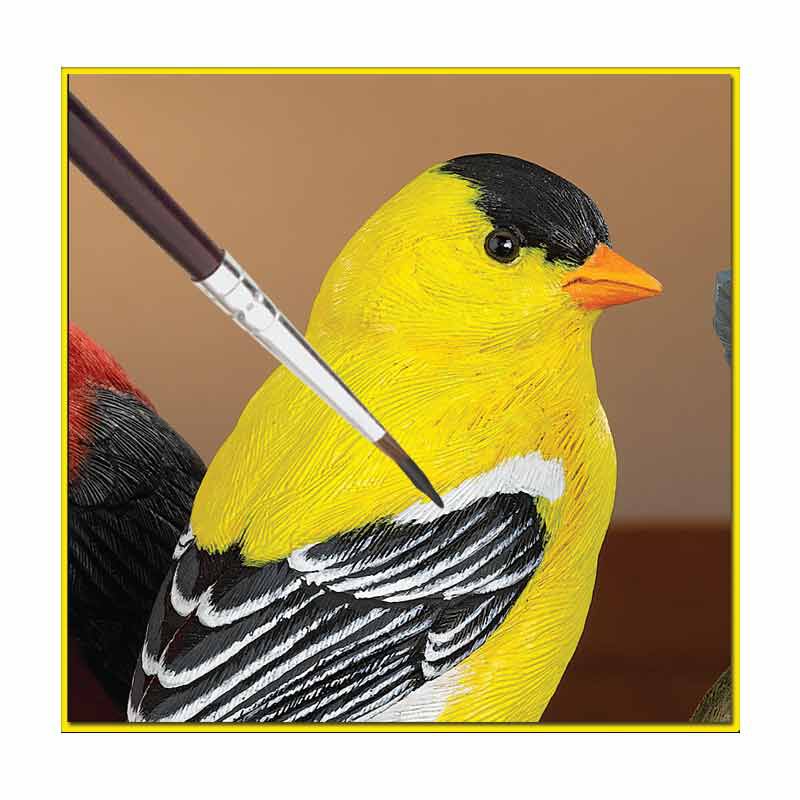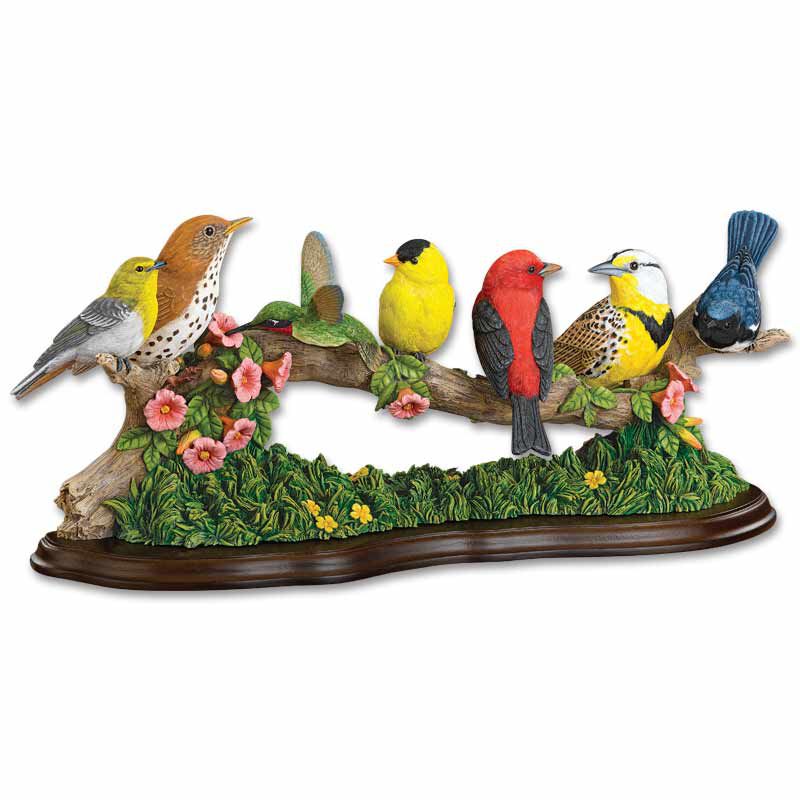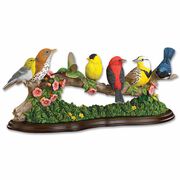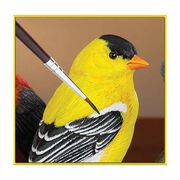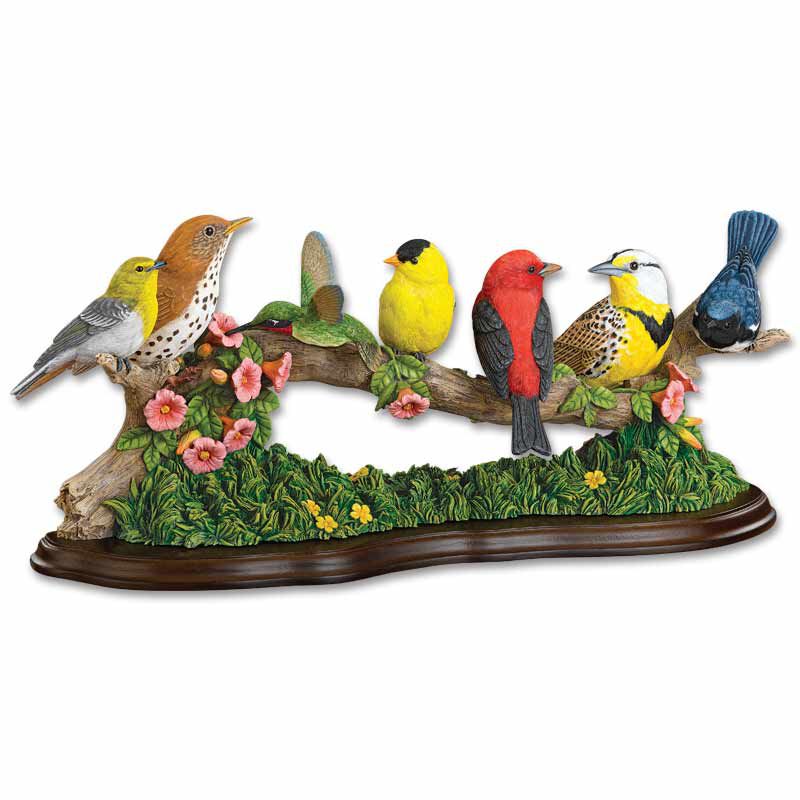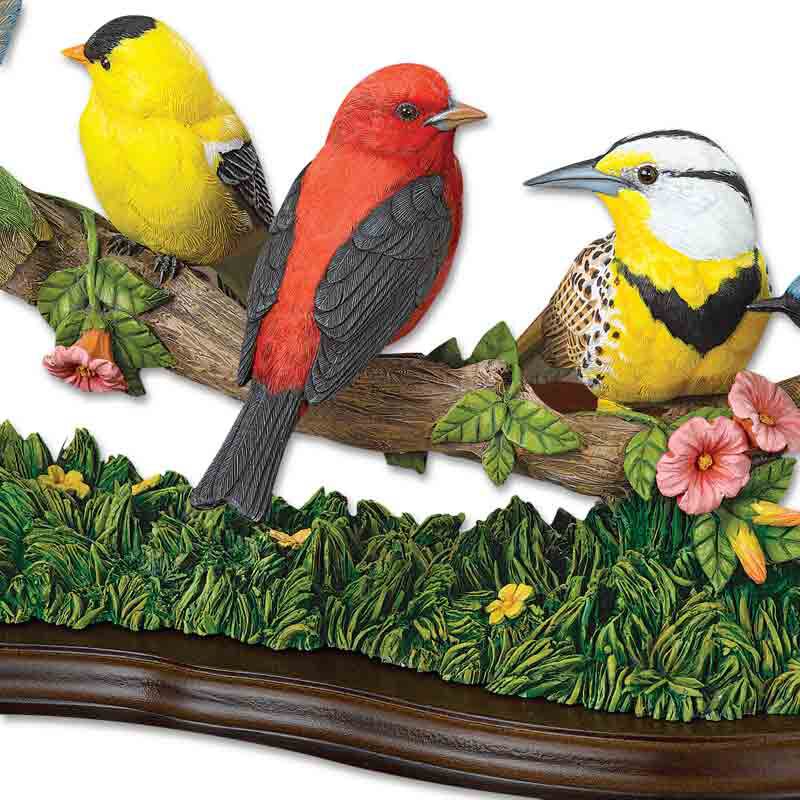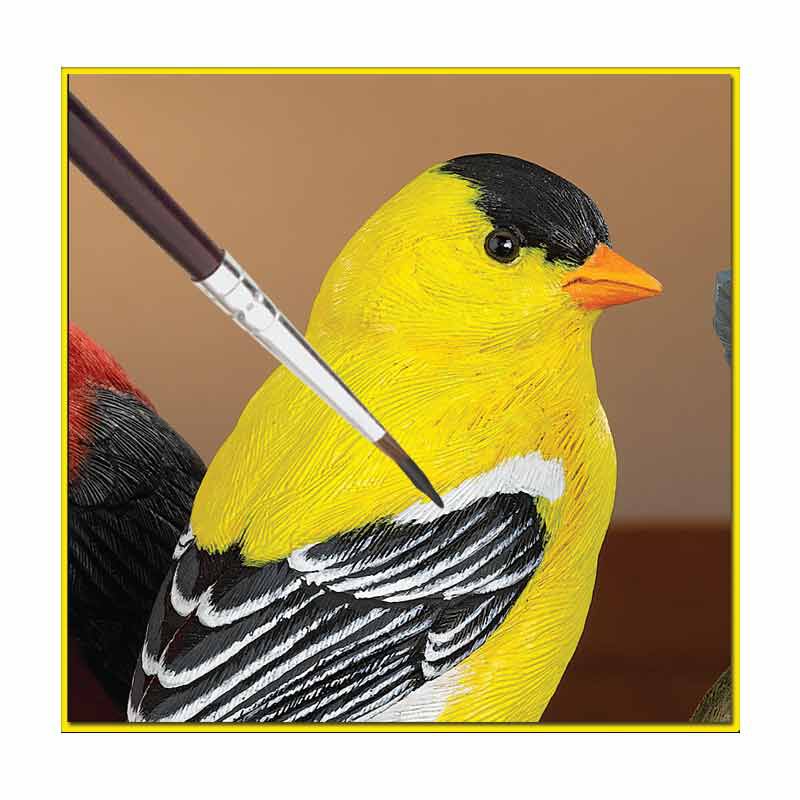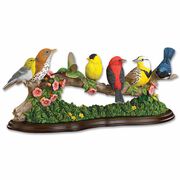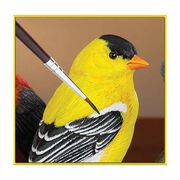 Summer Harmony
Superbly crafted and painted by hand to achieve astonishing authenticity.

Preserving the wealth of subtle detail, Summer Harmony by Bob Guge is meticulously crafted of cold-cast porcelain, a special blend of powdered porcelain and resin prized for its ability to bring natural beauty to life. To further achieve the lifelike realism, skilled artisans painstakingly hand paint each sculpture in vibrant hues found in nature.


Show Less
Show More
Sorry - this product is sold out and is no longer available.
A stunningly lifelike sculpture!

Exquisitely detailed on all sides, the realistically posed birds provide a different perspective from every angle, giving you something new to admire with each viewing. As an exquisite finishing touch, Summer Harmony is showcased on a handsome wooden base with a rich walnut finish.

Birds pictured from left to right: Yellow-throated Vireo, speckled Wood Thrush, Ruby-throated Hummingbird, American Goldfinch, Scarlet Tanager, Eastern Meadowlark and Black-throated Blue Warbler.





Product Specification

Material: Cold-cast Porcelain
Size: 6-1/2" Tall, 13-1/2" Wide, and 4-1/2" Deep.


Item #:1534-0045