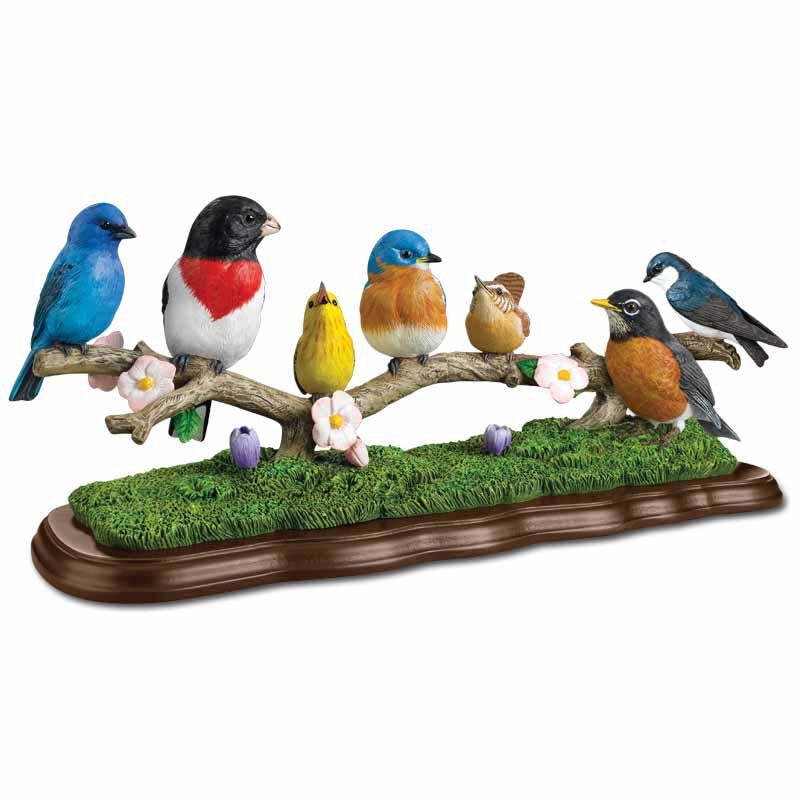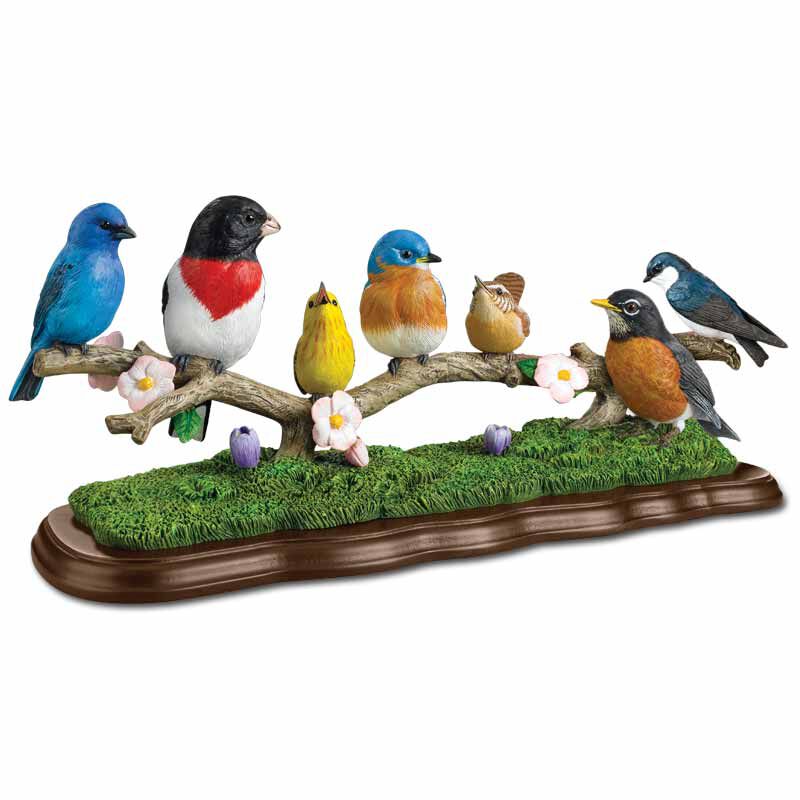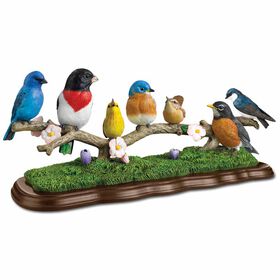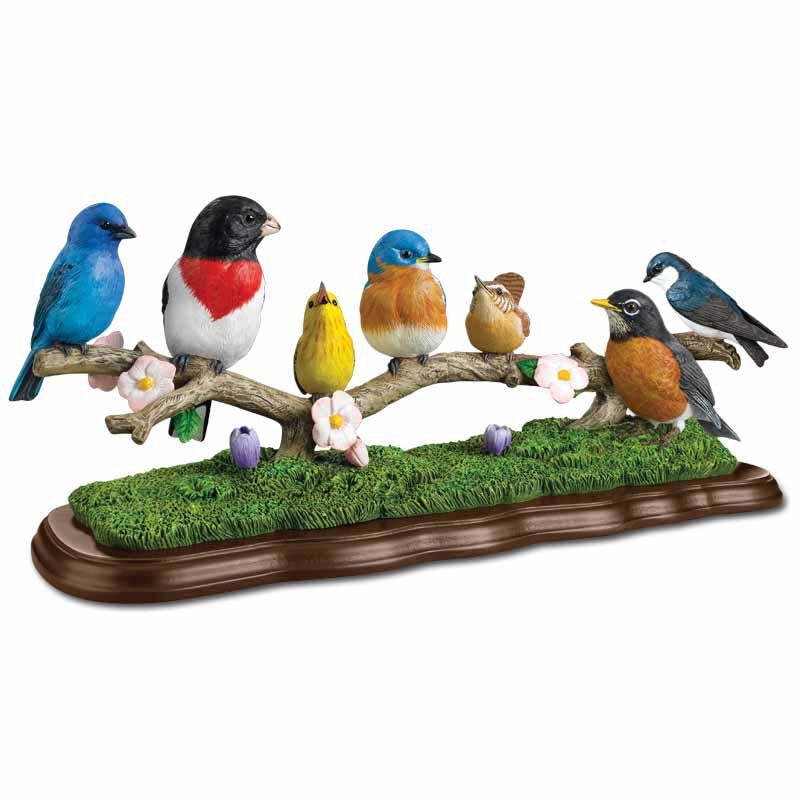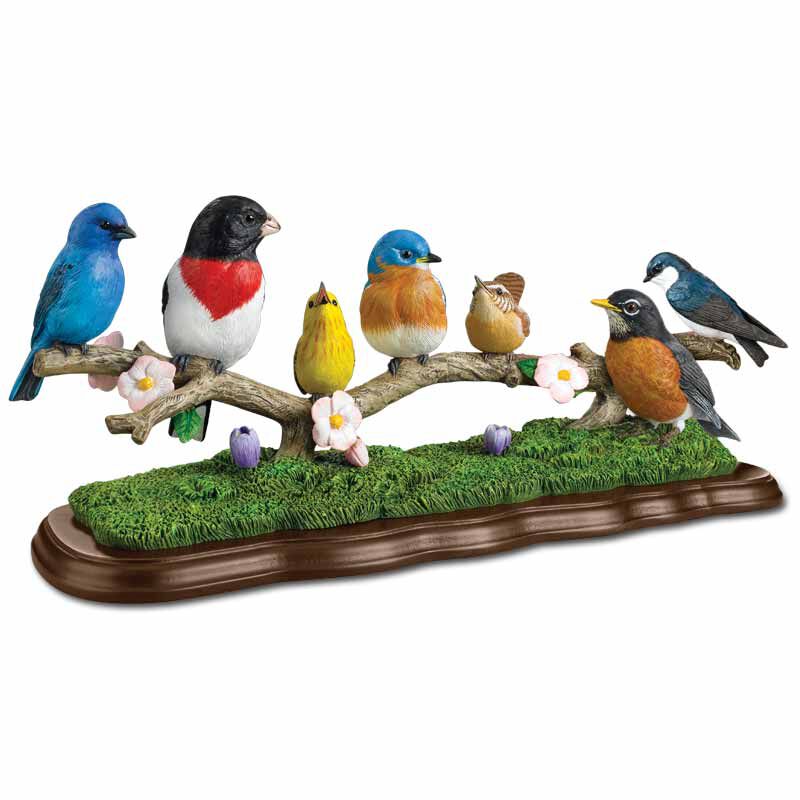 Spring Melodies is is so lifelike, it's like actually being there, breathing in the fresh spring air.

This extraordinary sculpture is meticulously crafted of cold-cast porcelain. To further achieve the lifelike realism, skilled artisans painstakingly hand paint the sculpture in vibrant hues found in nature.


Show Less
Show More
Now available for pre-order. Ships Jun 2023.
Now available for pre-order
A stunningly lifelike sculpture!

Exquisitely detailed on all sides, the realistically posed birds provide a different perspective from every angle, giving you something new to admire with each viewing. As an exquisite finishing touch, Spring Melodies is showcased on a handsome wooden base with a rich walnut finish.

Birds pictured from left to right: bunting, rose-breasted grosbeak, yellow warbler, eastern bluebird, Carolina wren, robin and tree swallow.



Product Specification

Measures 6-1/2" tall x 15-1/2" wide x 4-1/2" deep.


Item #:1534-0037