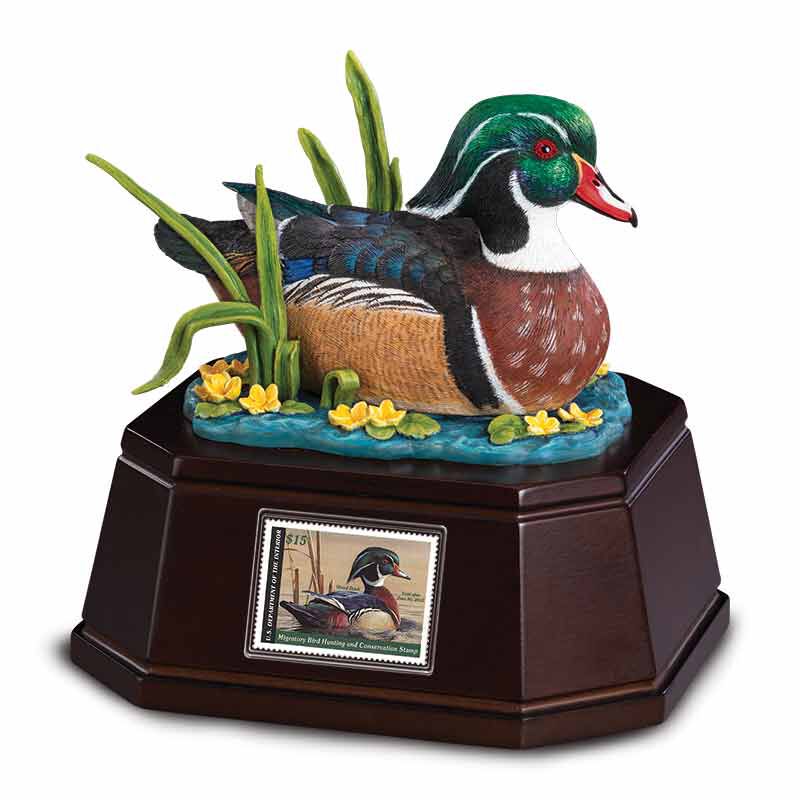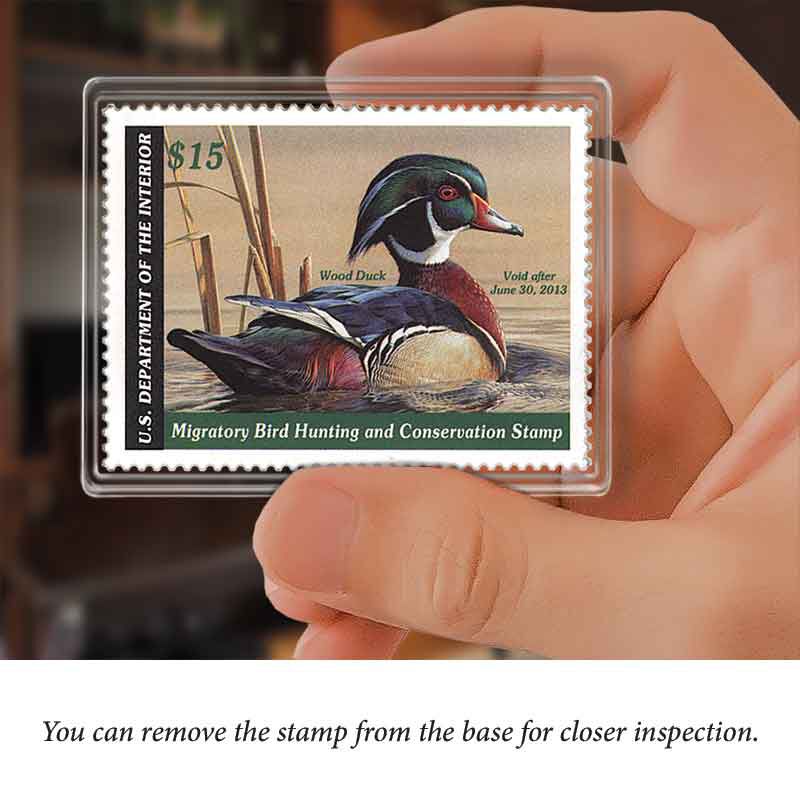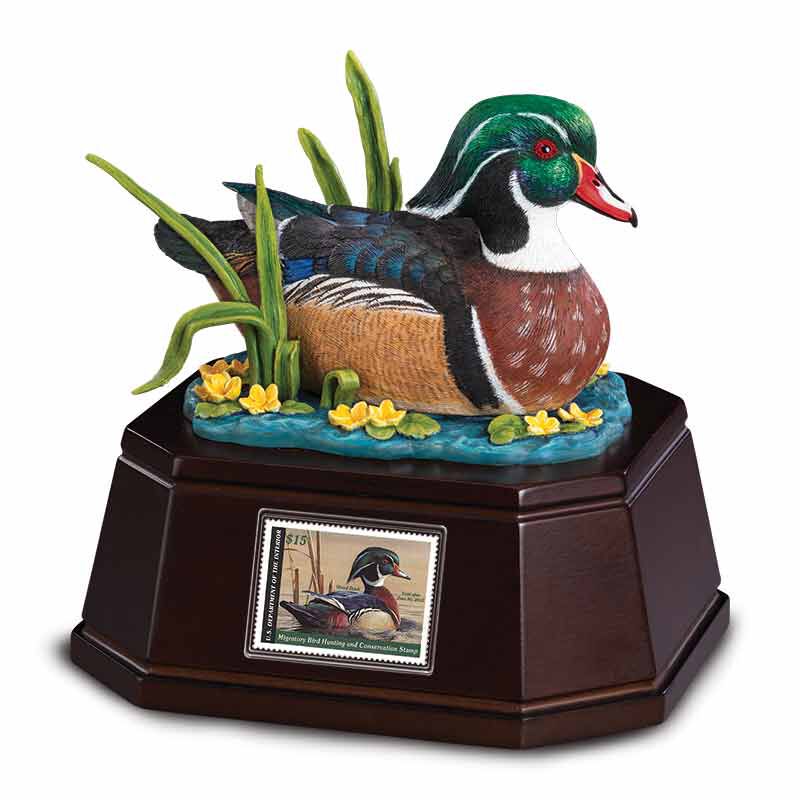 An amazingly lifelike, hand-painted Wood Duck sculpture featuring a limited-edition Federal Duck Stamp.

Of all the colorful waterfowl that grace the marshlands of this great nation, none is as striking as the majestic Wood Duck. What a proud statement he makes, with his regal crest, slender neck and trademark iridescent plumage! The sight is simply breathtaking. Not only does this stunning winged beauty brighten the snow-covered landscape of winter but he even stands out in the vibrant kaleidoscope of summer.

It's no surprise then that wildlife enthusiasts far and wide treasure even chance encounters with this vibrant bird and have immortalized its beauty in countless works of art. Now, you can enjoy the elegance and grace of the Wood Duck with a lifelike masterpiece. Presenting Lakeside Drake, an incredibly lifelike sculpture of a male Wood Duck in its natural habitat, showcased on a handsome wooden base featuring the limited-edition Federal Duck Stamp that inspired it.




Show Less
Show More
Sorry, this product is sold out and is no longer available.
Sorry - this product is sold out and is no longer available.
Includes a mint-condition Federal Duck Stamp

Lakeside Drake is expertly crafted of cold-cast porcelain, a special blend of powdered porcelain and resin prized for its ability to capture even the finest details…from the stunning lifelike expression including its captivating red eyes and bill…to the drake's stately crest and intricately rendered feathers. Even the delicate marsh grasses and flowers receive careful attention. Skilled artisans then hand paint each sculpture from a palette of true-to-nature colors, capturing every nuance of the duck's unique shading. The results are simply dazzling.

The impressive artistry of Lakeside Drake continues with an elegant wooden display designed to showcase the sculpture and the award-winning, limited-edition Federal Duck Stamp that inspired it! The stamp – serving as both a hunting license and an emblem of wildlife conservation – is the result of a prestigious, annual competition of the finest waterfowl artists. Lakeside Drake features the stamp safely protected within a crystal-clear capsule to preserve its pristine beauty and historical significance for generations to come. With each day that passes, these treasured stamps grow increasingly harder to find and may soon disappear forever.





Product Specifications:

Measures approximately 6 ½" tall.


Item #:5832-0011