Treasures of the Old World Collection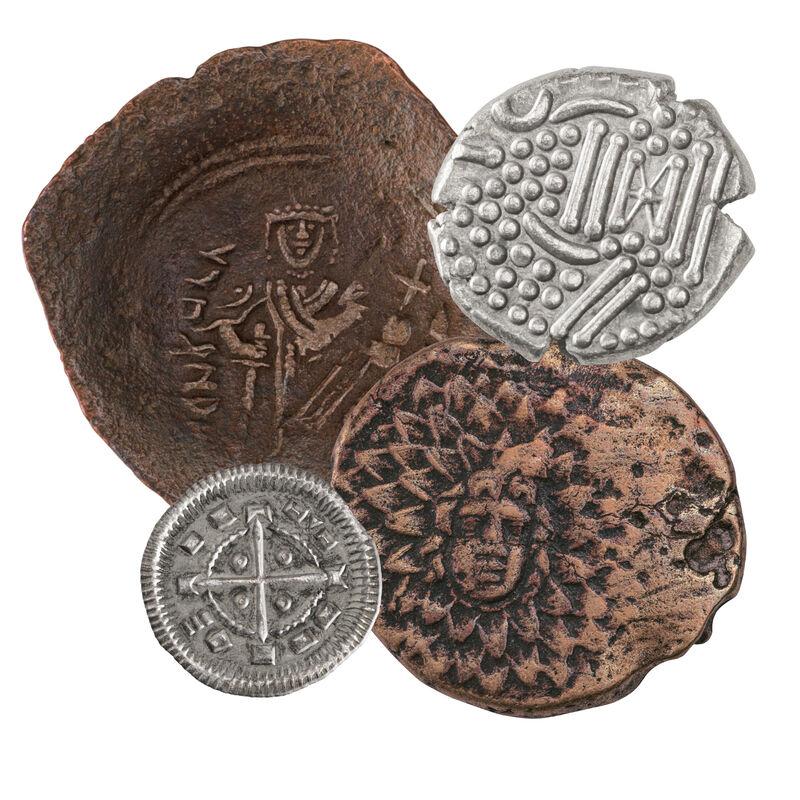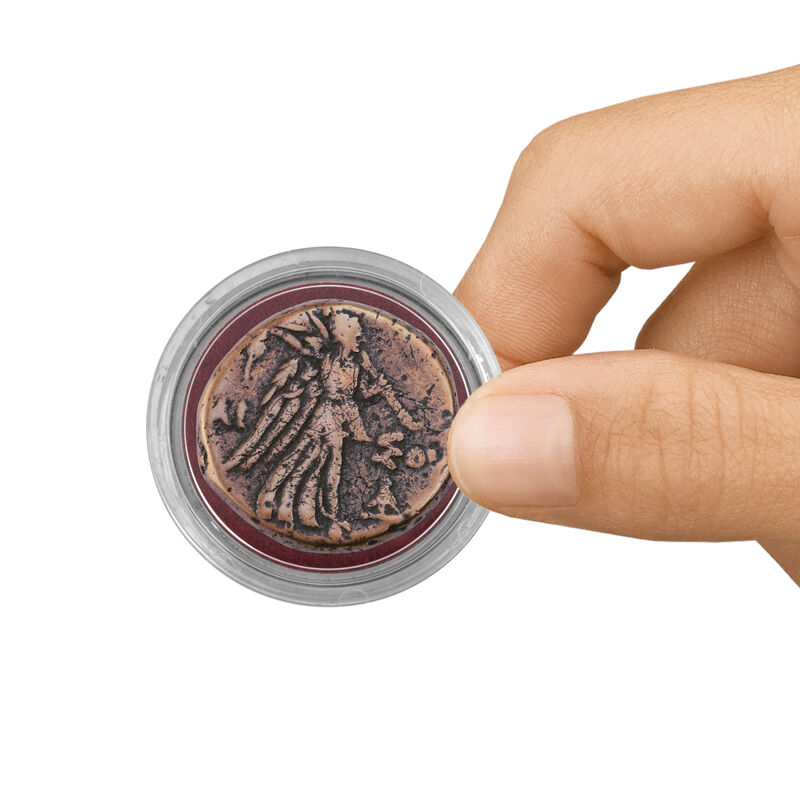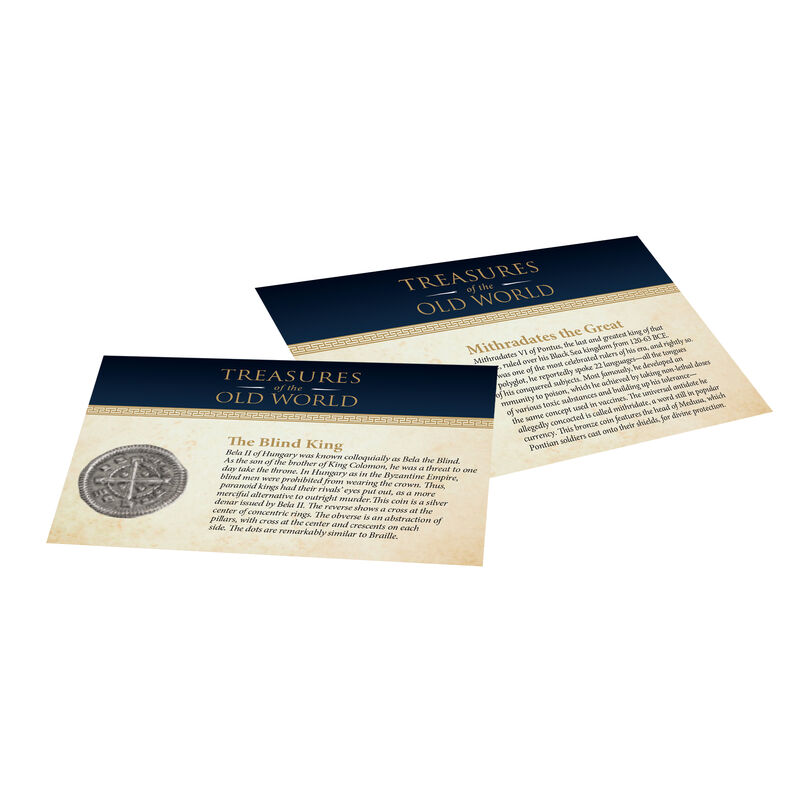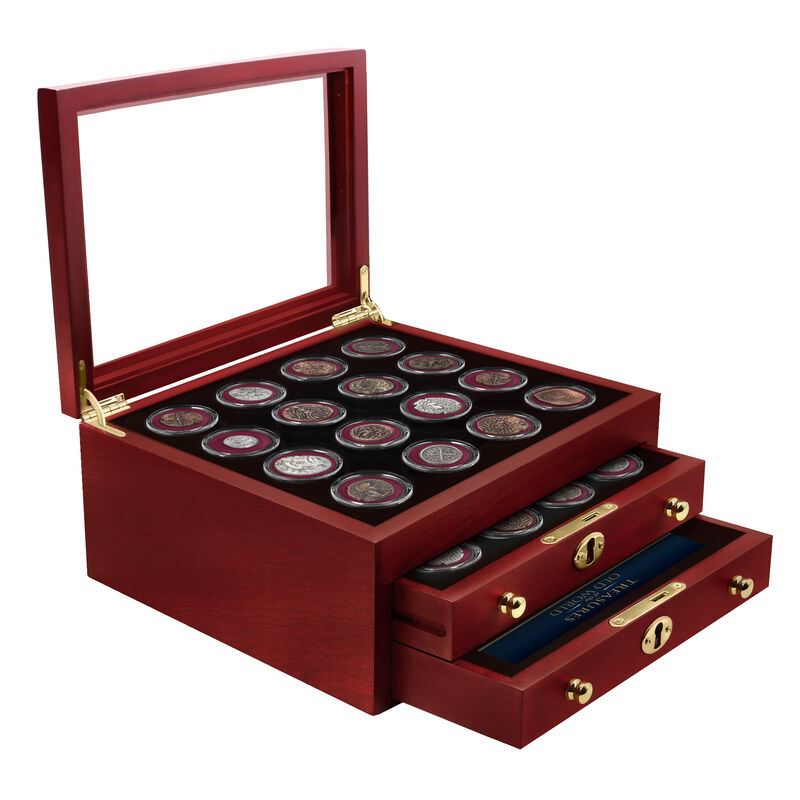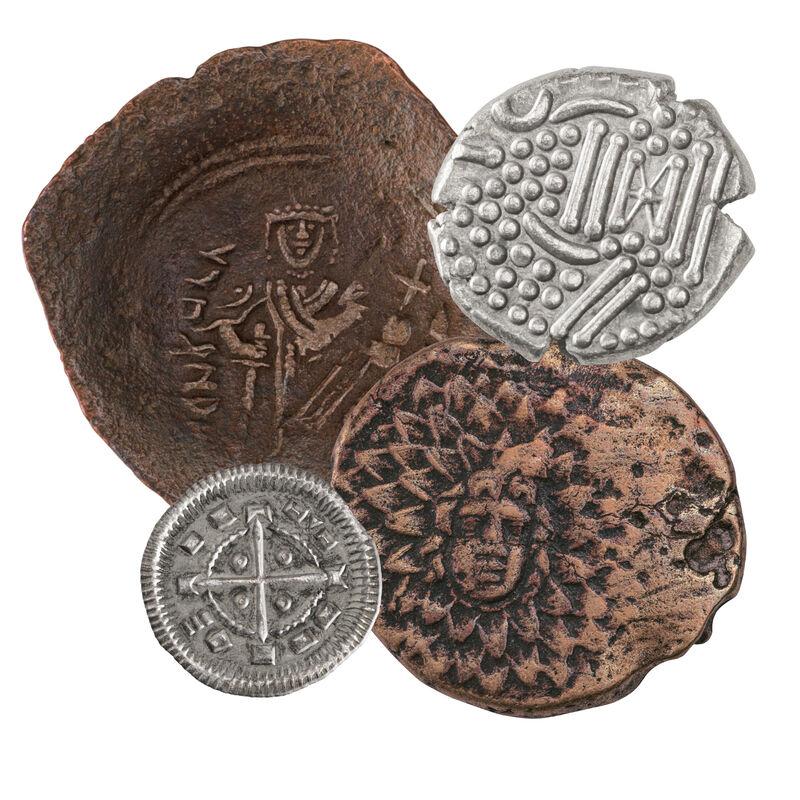 Rarely seen relics from around the world!
A stunning collection of 25 antique and ancient coins representing many of the world's greatest civilizations and empires.
Each coin is hand-selected, making the collection truly unique.
Many of the coins are over 2,000 years old.
Each coin comes with a unique Fact Card filled with the coin's fascinating history.
The collection is housed in a custom-crafted wooden display chest featuring a lockable glass lid and a special drawer for the Fact Cards.
Show Less
Show More
Ships Feb 13.
$79
per coin
You will receive 1 coin per month for the first 3 months. Thereafter, you will receive 2 coins every other month and pay for 1 each month.
A curated collection of unique relics featuring some of the world's earliest and most prized coinage!
Over the past 2,000 years, all but a fraction of the world's greatest and most interesting ancient coins have simply disappeared. Most were buried and lost centuries ago…melted for the valuable metals…or worn out in circulation. It's a miracle that even a few have survived and been uncovered from secret hoards! Remarkably, now you can own a collection of some of the most prized antique and ancient coins issued in the Old World, from the ancient Romans and early Indian cultures to medieval empires of Europe and Asia.

Coins will be sent at the rate of one per month for the first three months, then two coins every other month until the collection is complete, but you may continue to pay for only one coin per month. The free display chest will be sent around the same time as the third shipment. While we can't guarantee specifically which coins you'll receive, remember that your satisfaction is fully guaranteed. If you're not delighted with any coin, you may return it within 90 days for a replacement or a full refund. You may also cancel at any time. We expect tremendous demand — so don't risk disappointment. Order today to secure your piece of history…before it's too late!
Product Specifications:
Coins Included: 25 old and ancient coins from around the world, each is between 500 to over 2,000 years old. Actual coins shipped will be based on availability and may not include coins shown.
Display Material: Wooden
Display Size: 8-1/2" Long x 9" Wide x 4-1/4" Deep
Item #:10453-0019