Three Centuries of Native American Coinage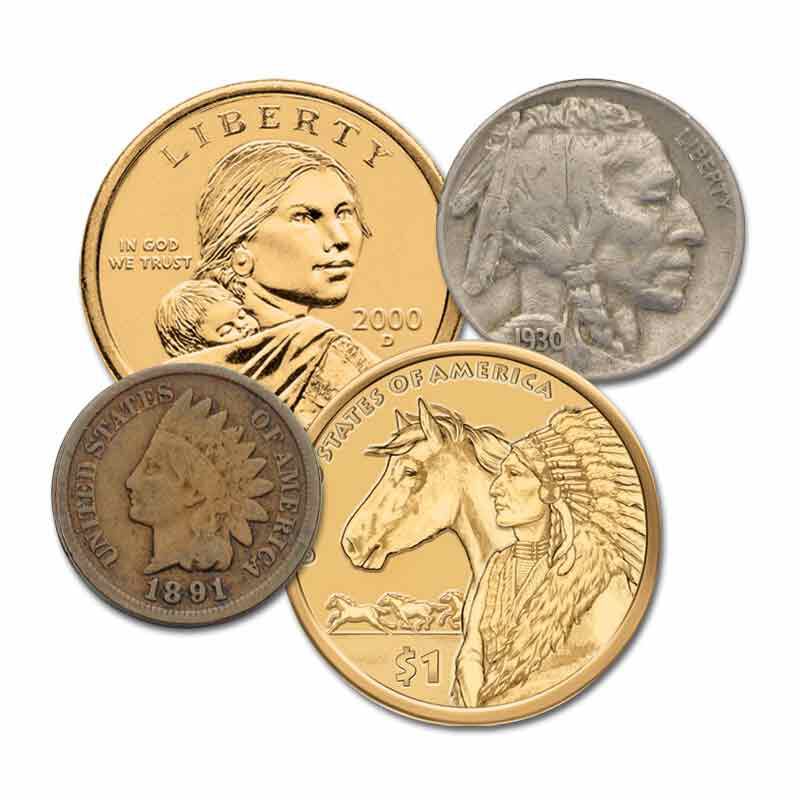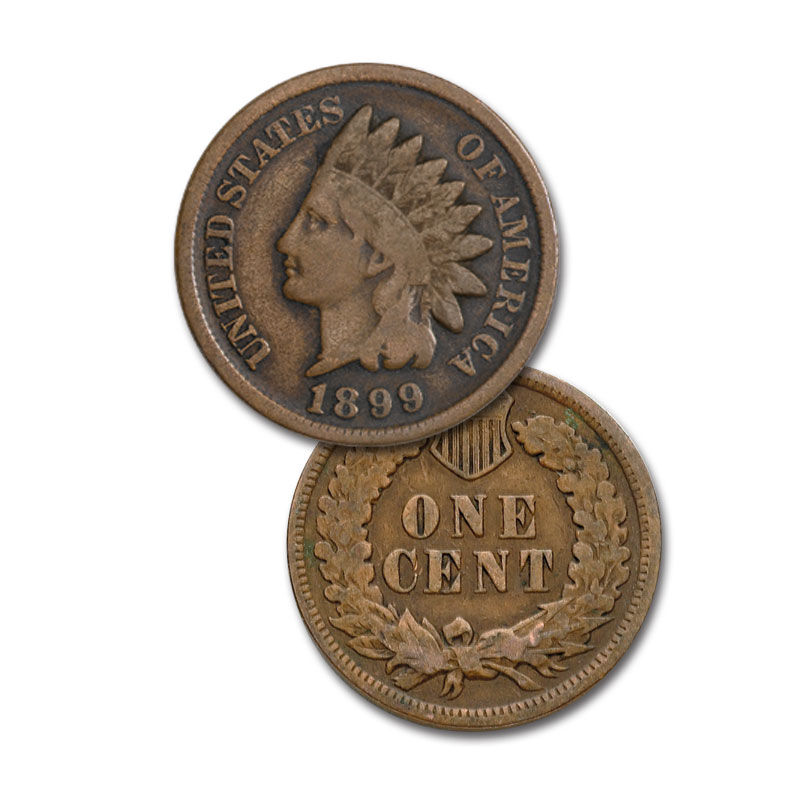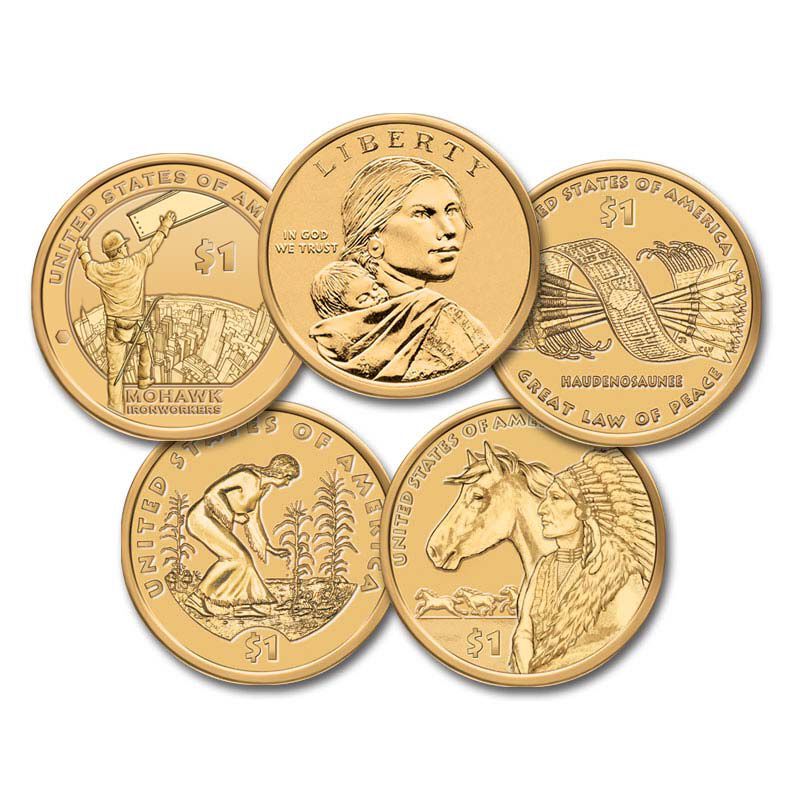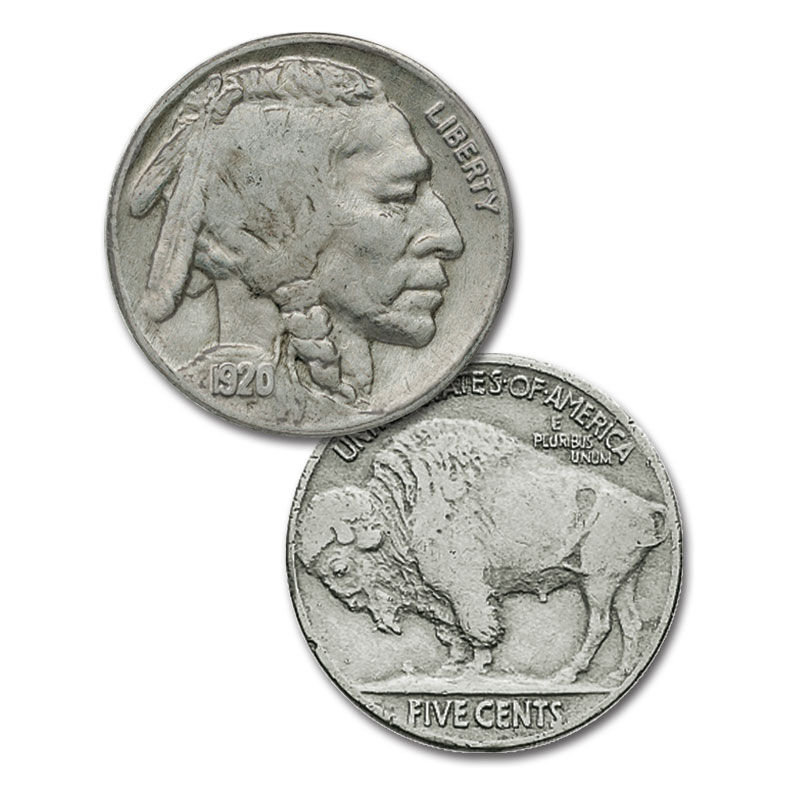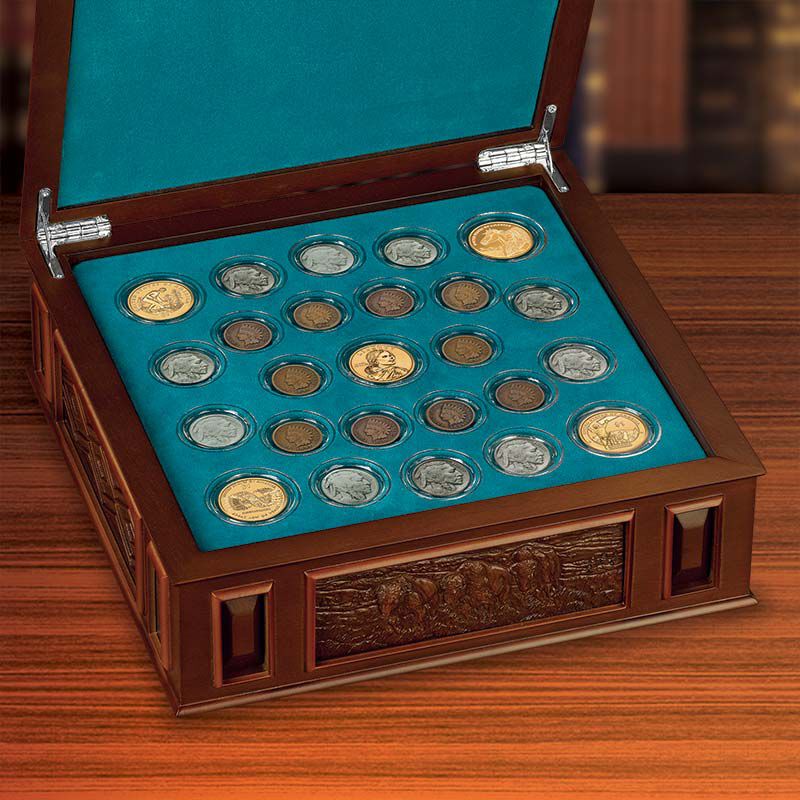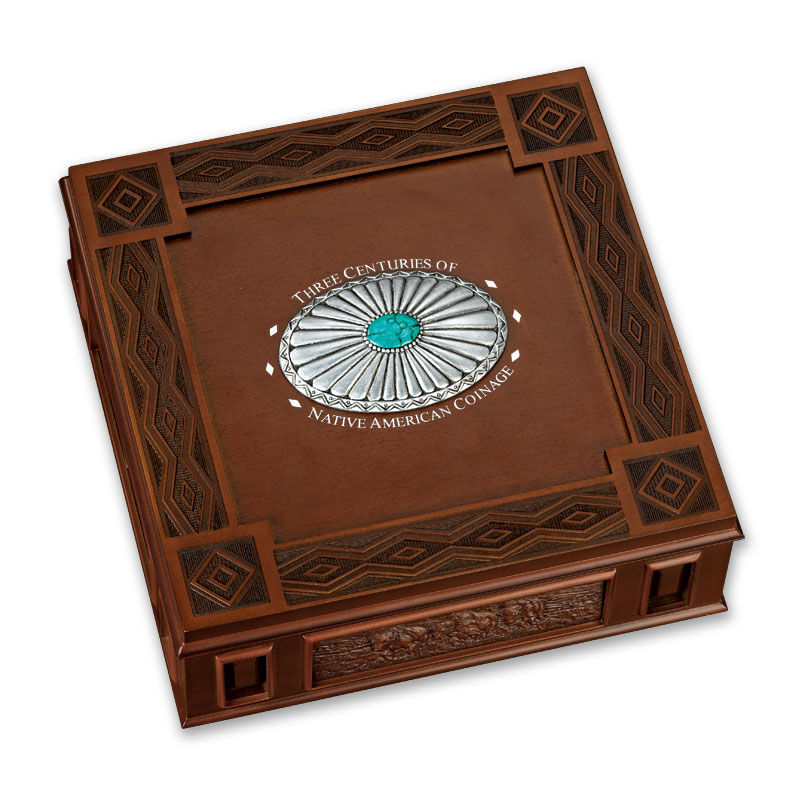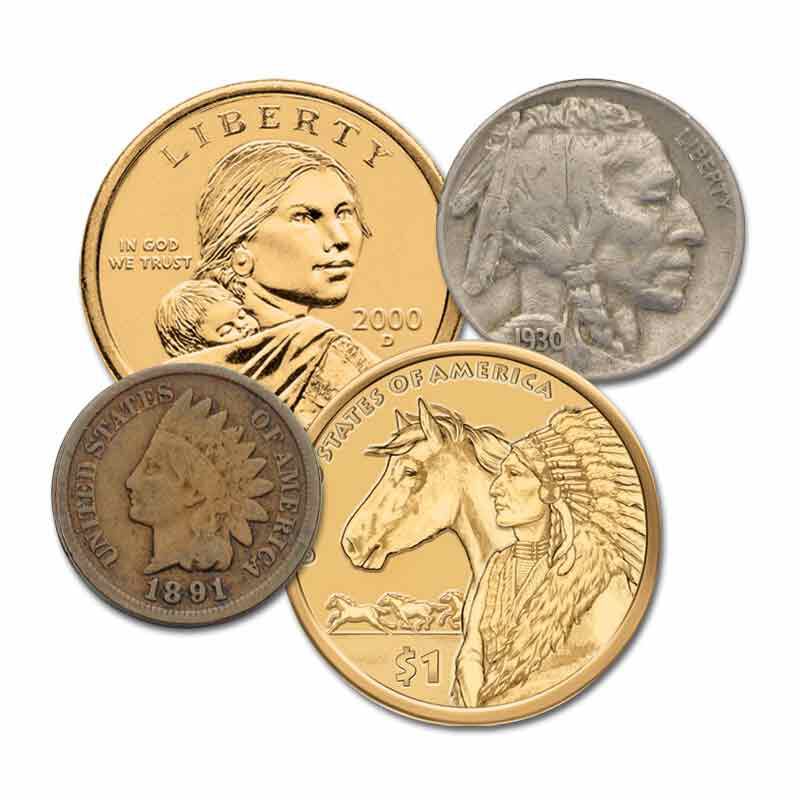 Three historic U.S. coin series spanning three centuries

Native American coins are prized as much for their beauty and artistry as they are for their scarcity and unique link to history. Now, you can experience the thrill of owning a stunning collection of 25 coins, including Indian Head Pennies, Buffalo Nickels and Sacagawea and Native American Dollars.

Each coin is housed in a protective crystal-clear capsule that allows you the freedom to examine both the front and back designs without fear of damage. The Indian Head Pennies and Buffalo Nickels are in circulated condition, with most major design details visible, while the golden dollar coins are in pristine never-circulated condition.

Your collection includes: 10 Indian Head Pennies, each over 100 years old; 10 Buffalo Nickels, each over 75 years old; an Inaugural Issue Sacagawea Dollar (2000); and 4 Native American Dollars including the first one ever issued (2009).

Show Less
Show More
Ships in 3-5 business days.
$13.95
for 2 coins
You will receive and pay for 2 coins every month (coins are $13.95 each).
FREE display case included!

It is only fitting that this breakthrough collection should come with a striking wooden display case that you will receive at no additional cost at about the same time as your second shipment. Featuring Native American-themed designs and sculpted Navajo-inspired accents, it is the perfect showcase for your collection.

Coins will be delivered at the convenient and affordable rate of two each month, except for the final shipment, which will include a single coin.

Demand is expected to be intense among collectors and historians alike, so don't miss out -- order today!


Product Specifications:

Coins Included: Indian Head Pennies (minted in 1800s), Buffalo Nickels (minted in 1900s), Inaugural Issue Sacagawea Dollar (minted in 2000), Native American Dollars (minted in 2000s).
Display: Wooden display case featuring Native American designs and sculpted Navajo-inspired accents.
Display size: Approximately 9" square x 3" high (closed).

This product was not crafted by Native Americans.



Item #:2843-0015