Time is running out! Guaranteed delivery before Christmas when you order in the next
The Rare Denomination U.S. Coin Set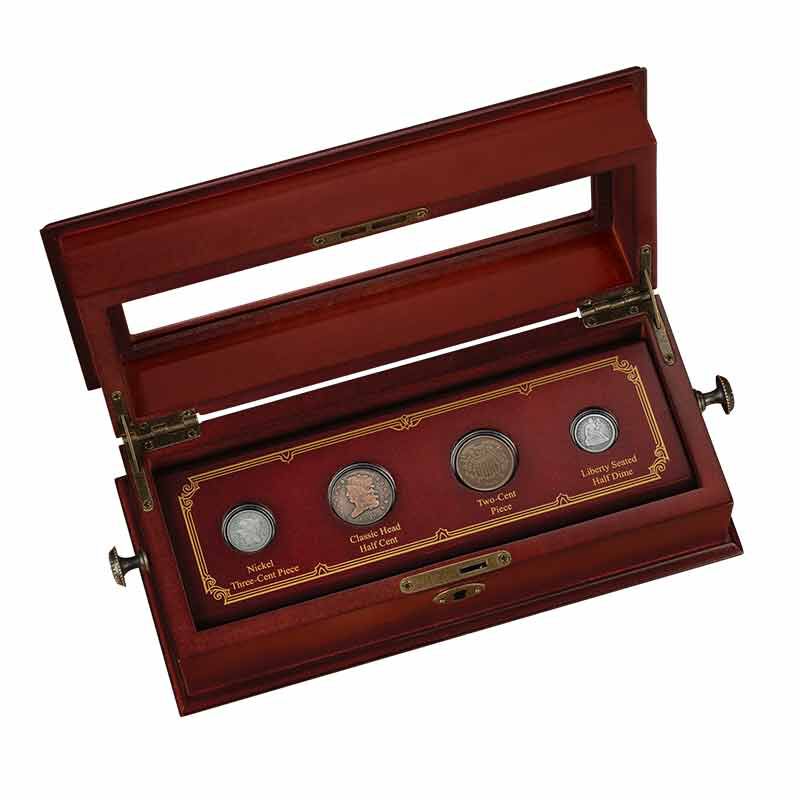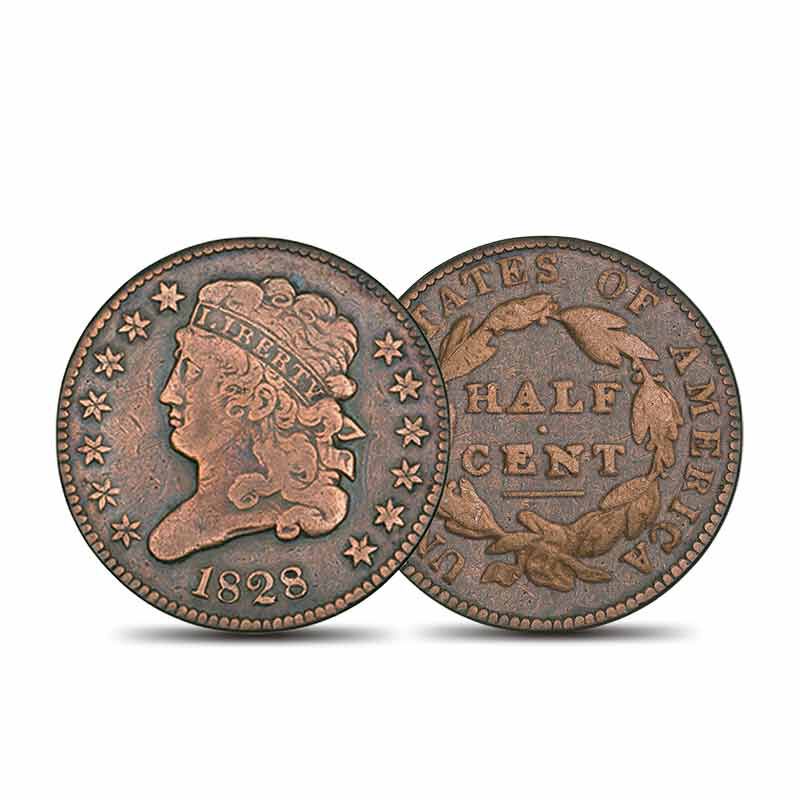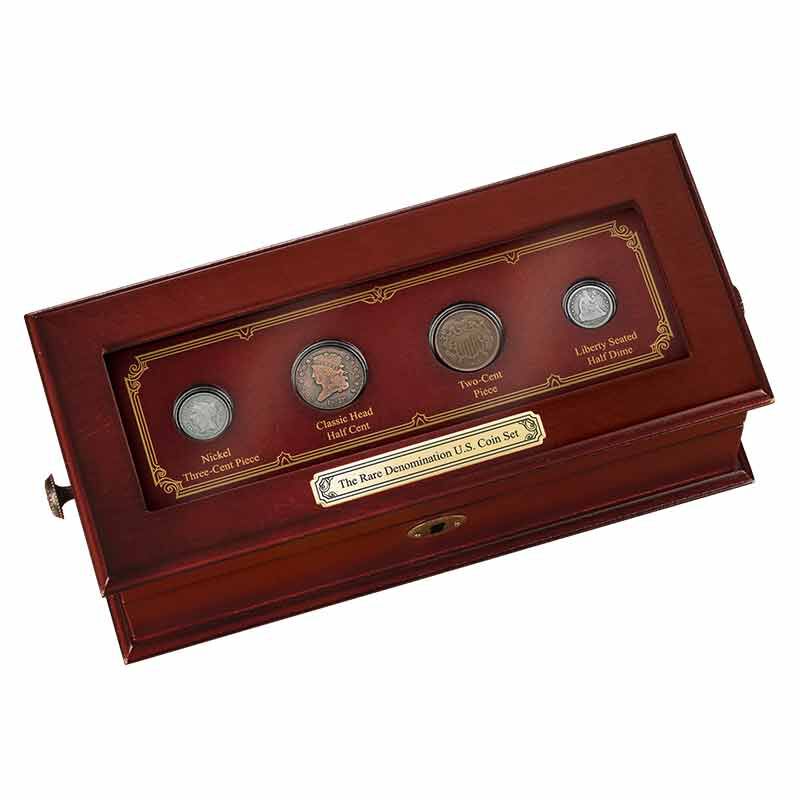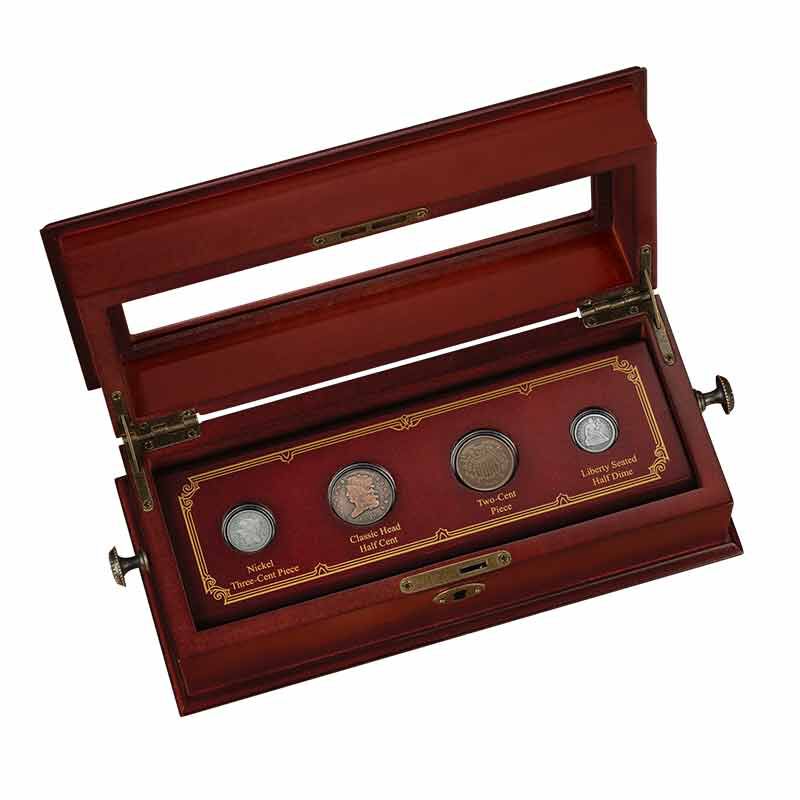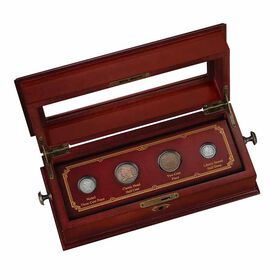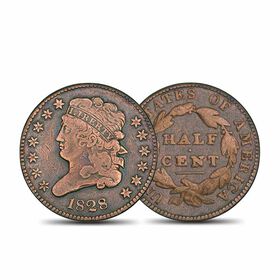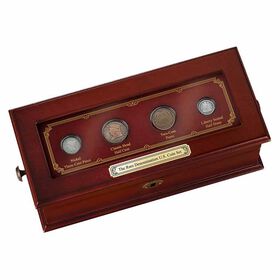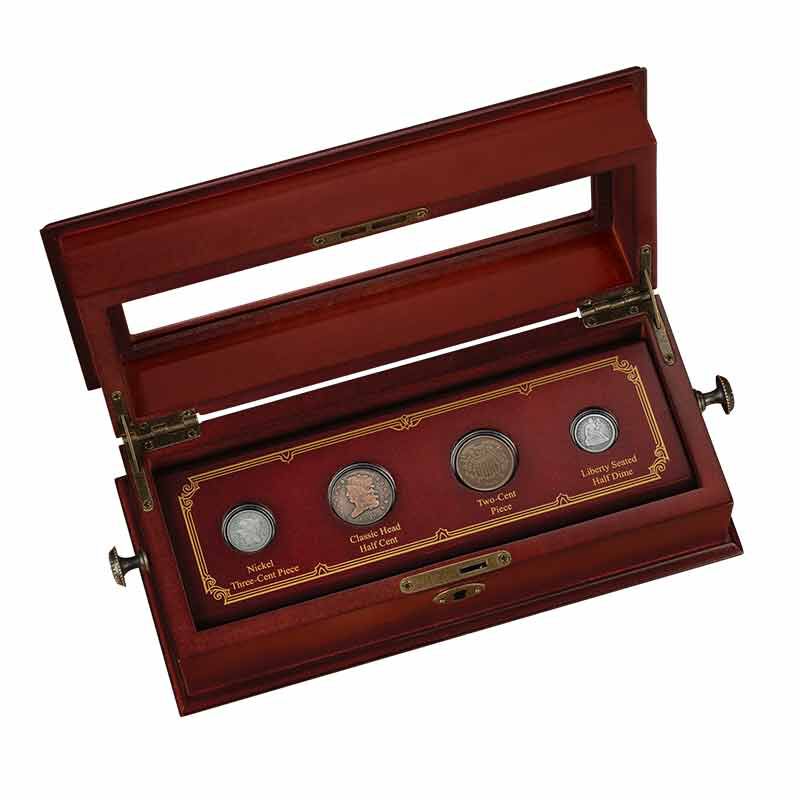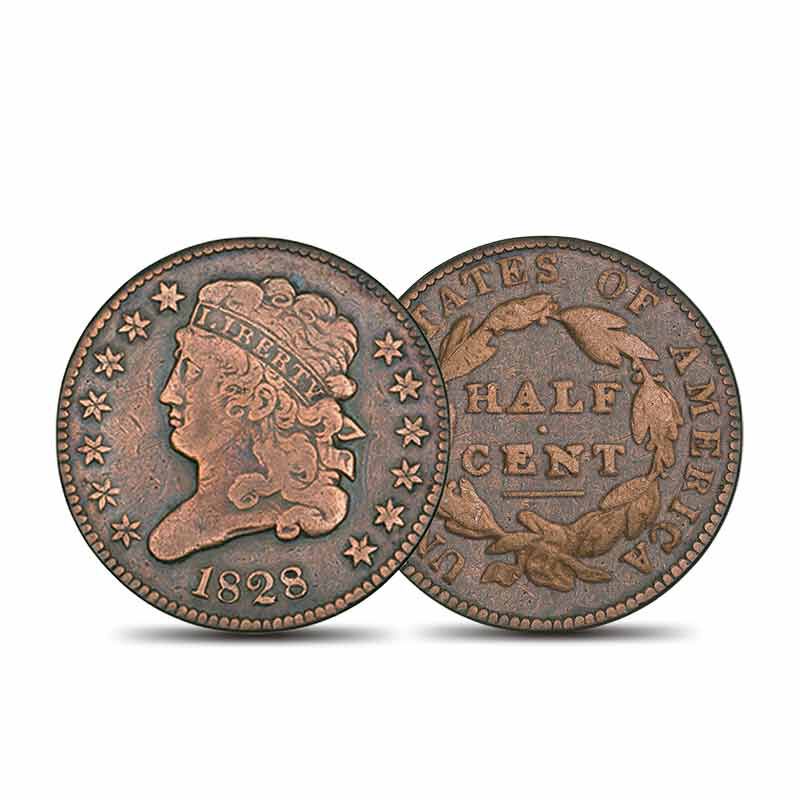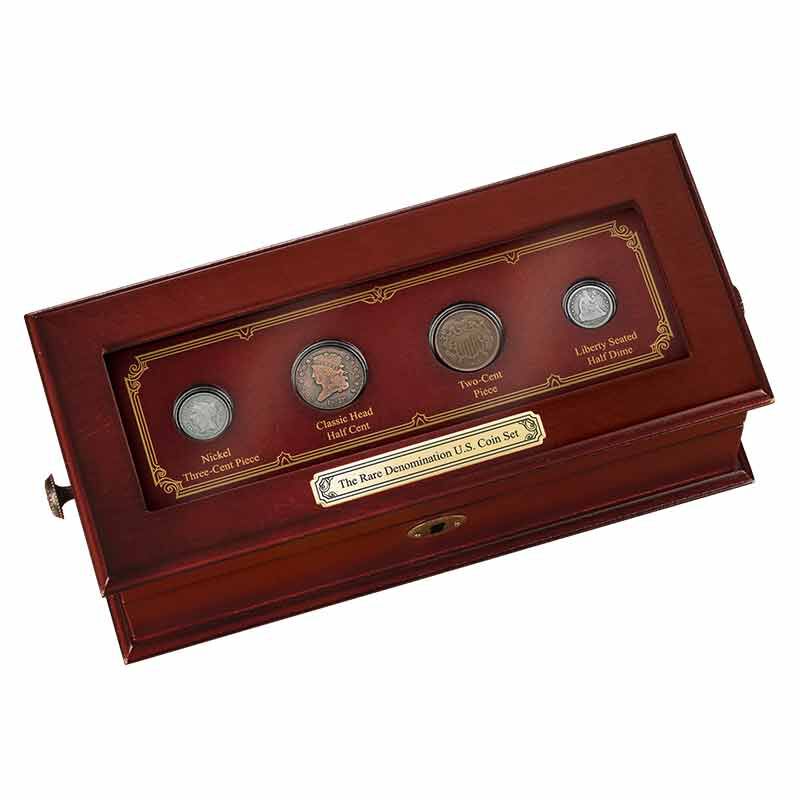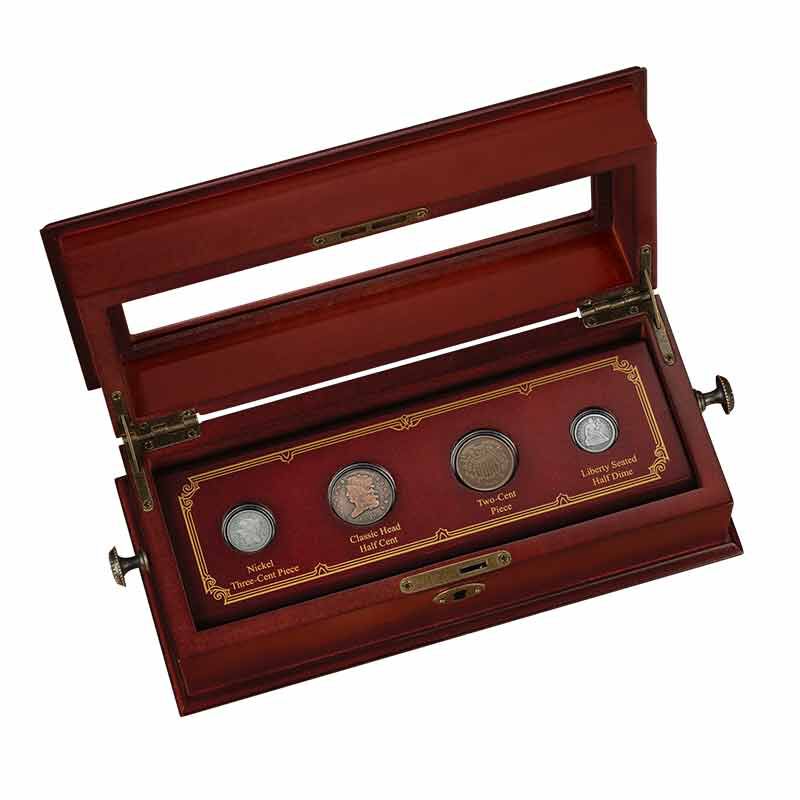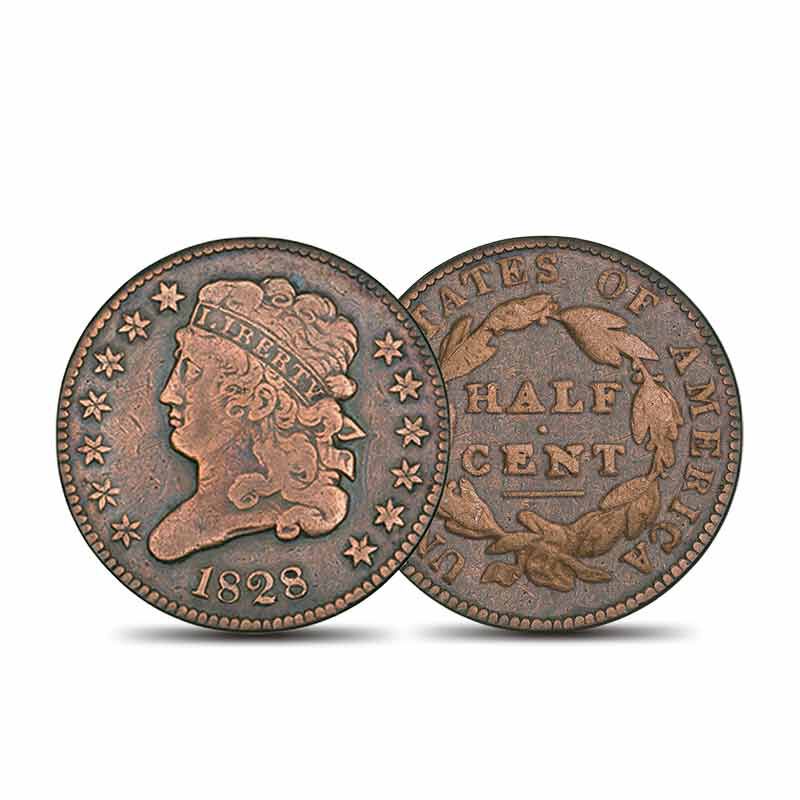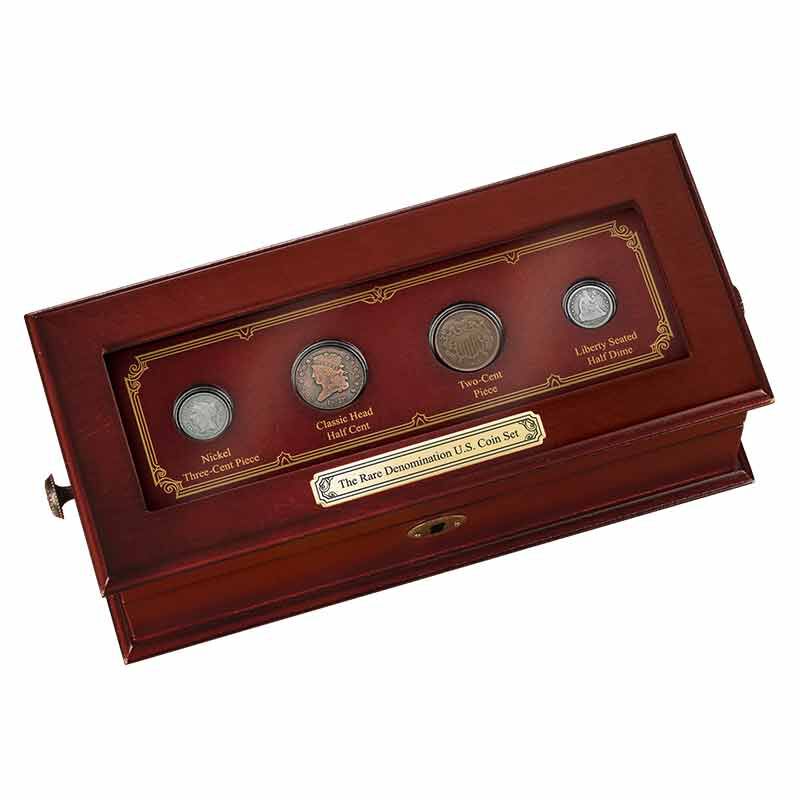 Four remarkable U.S. coins not seen since the 1800s in a unique "observation" display case!
Last minted over 125 years ago in the 1800s, each of the four coins in this extraordinary set is a genuine, yet obsolete, piece of American history.
Your remarkable collection includes:
- The Classic Head Half Cent — the lowest denomination coin ever struck by the U.S. Mint.
- The Two-Cent Piece — one of the shortest-lived denominations in U.S. history, first made in 1864 during the Civil War and issued for only nine years for circulation.
- The Nickel Three-Cent Piece — one of the first U.S. coins struck in nickel.
- The Liberty Seated Half Dime — America's original five-cent coin struck in 90% silver.
A custom-crafted "observation" display case with a rotating panel and glass lid included at no additional charge.
Show Less
Show More
An extraordinary heirloom collection of rare American coin denominations.

In the 1800s, the U.S. Mint struck some of the most unusual and fascinating coins in history — coins so rarely seen, even in the 19th century, that today they are virtually unknown to most collectors…and even harder to find. The last few half cent, two-cent, three-cent and silver half dime coins are jealously guarded in museums and prestigious private collections. Now you have the rare opportunity to own not just one of these coins, but a set of four of these obsolete U.S. coins, each made over 125 years ago. Presenting…The Rare Denomination U.S. Coin Set, available exclusively from the Danbury Mint.

Each historic coin in your collection is presented in collectible circulated condition with most major design details visible and is protectively encapsulated in crystal clear cases, allowing you the opportunity to safely examine both the front and back of the coins.

You will also receive an impressive custom-crafted "observation" display case at no additional charge. Featuring a rotating panel and glass lid, the unique display elegantly showcases the four encapsulated coins. Simply turn the knob on either side of the wooden display to inspect both the obverse and reverse of each rarely seen coin without unlocking or even opening the case. You may also remove the encapsulated coins from the display to closely examine both sides.



Product Specifications:

Coins Included: Classic Head Half Cent, Two-Cent Piece, Nickel Three-Cent Piece, Liberty Seated Half Dime
Material: Wooden
Display Size: 5" Wide x 4-1/4" Deep x 9-1/2" Tall (closed)


Item #:6155-0018