The Final 75 Years of Circulating U.S. Silver Coins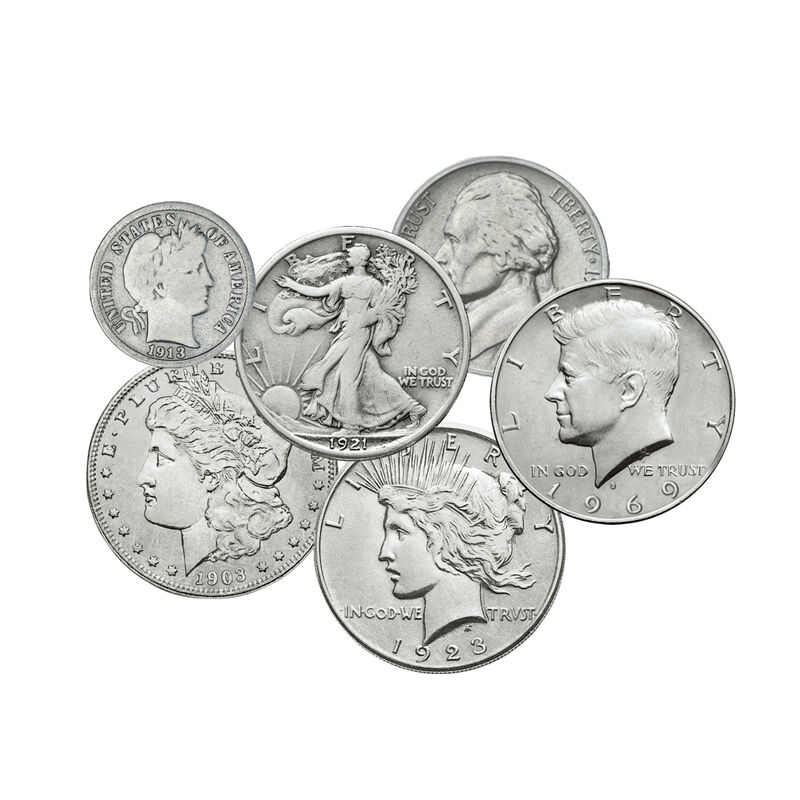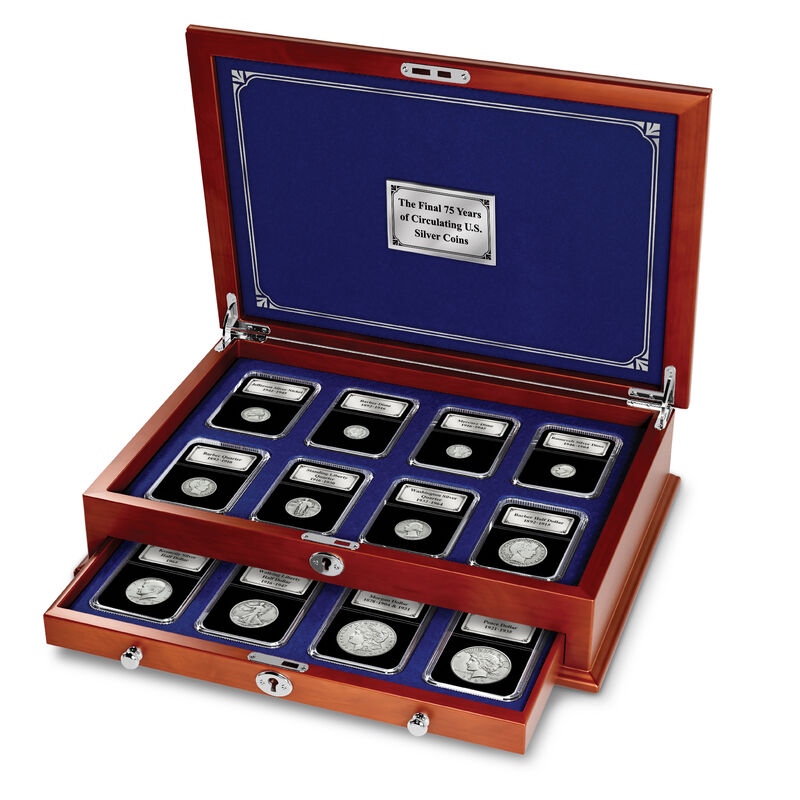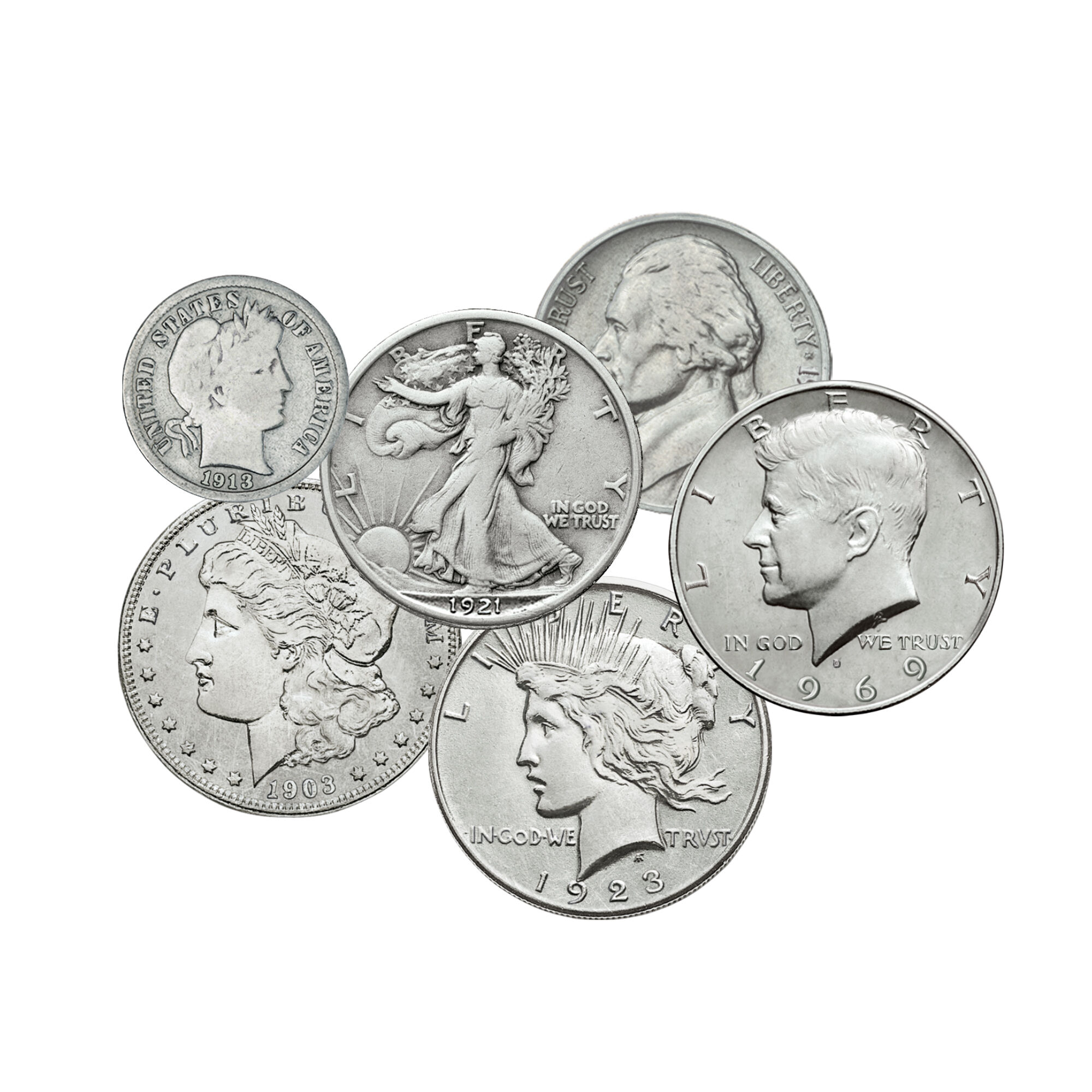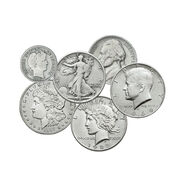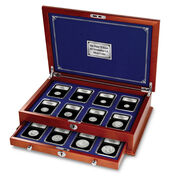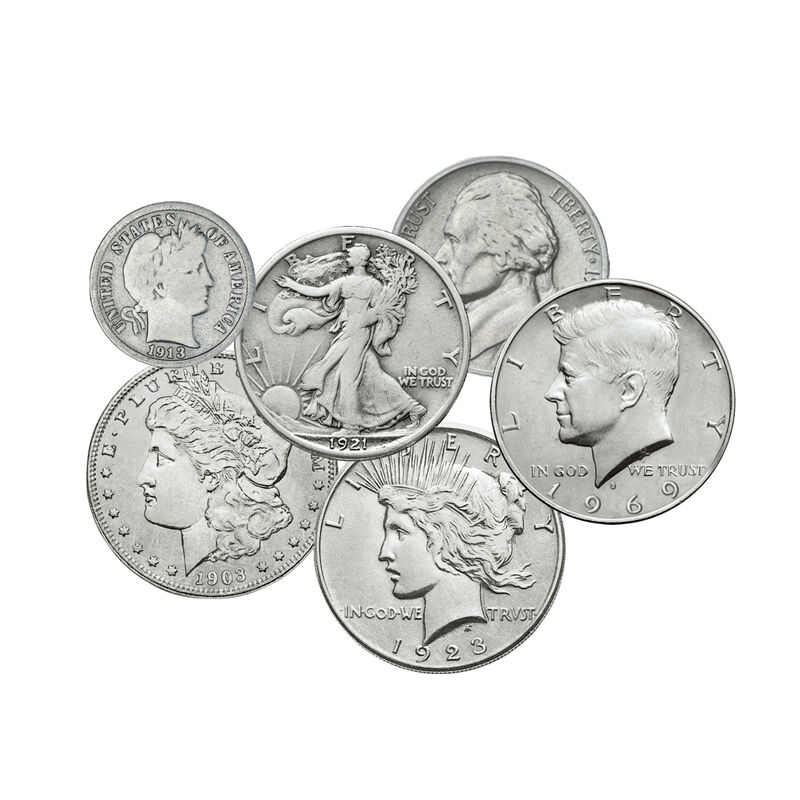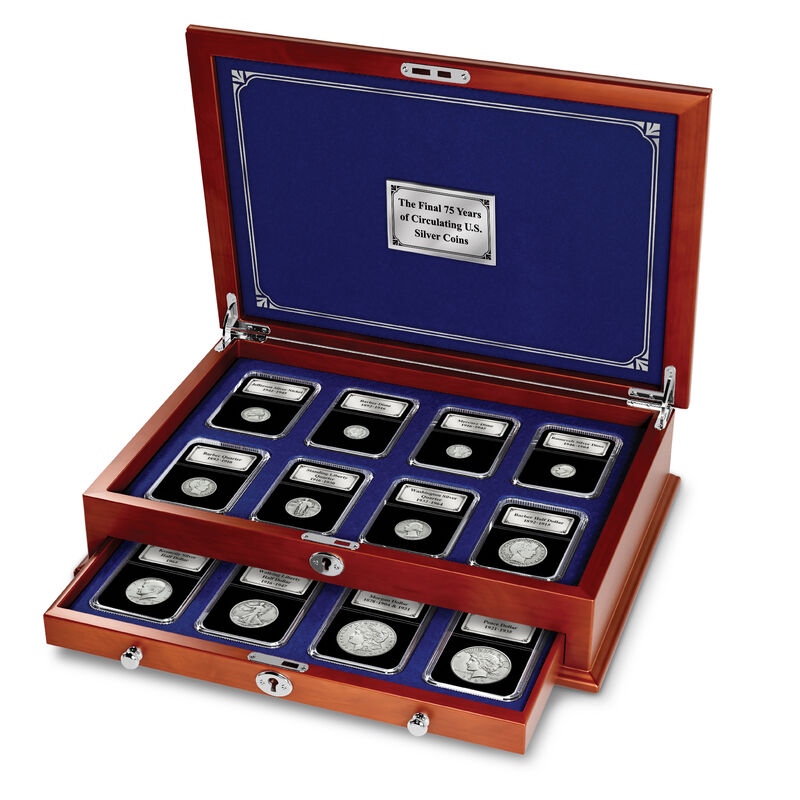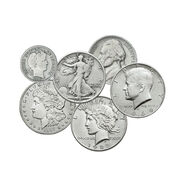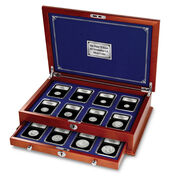 The Final 75 Years of Circulating U.S. Silver Coins
A landmark collection of historic silver U.S. coins…
Every circulating U.S. coin denomination minted in silver from 1894 through 1969!
Among the many key coins in this collection are the "emergency" Jefferson Nickel struck in 35% silver during World War II...the last 90% silver dimes, quarters and half dollars...and magnificent 90% silver coins like the Barber Half Dollar, Mercury Dime, Walking Liberty Half Dollar and Morgan and Peace Dollars.
Nearly FOUR troy ounces of pure American silver!
Deluxe wooden display case included at no additional charge.
Show Less
Show More
$59
per coin
You will receive 2 coins every other month and pay for 1 coin every month.
From the silver nickel to the silver dollar...75 years of American silver coinage.
In the golden age of American coinage, U.S. coins from the dime to the dollar were struck in the classic beauty of 90% silver. But the rising cost of silver bullion forced the U.S. Mint to eliminate silver from circulating coins in the 1960s, bringing an end to this glorious era. Most silver coins were quickly withdrawn from circulation, while millions more were sacrificed in the past half century to recover the precious silver content. Today, the scarcity of vintage U.S. silver coins is no surprise, leaving collectors scrambling to find what's left of these rare and coveted treasures of a bygone age.
Now, the Danbury Mint is pleased to announce an extraordinary new collection that brings together every U.S. silver coin issued for circulation in the final 75 years of issue from 1894 to 1969. Introducing…The Final 75 Years of Circulating U.S. Silver Coins, available exclusively from the Danbury Mint.
Among the coins are many of America's most famous and most beautiful designs produced in 90% silver, from the stunning Mercury Dime...to the short-lived Standing Liberty Quarter...the Walking Liberty Half Dollar that is considered to be one of the greatest coin designs ever... and the legendary Morgan and Peace Silver Dollars that are among the most storied and treasured silver coins in U.S. history. Also included are the only 35% silver U.S. coin, the "emergency" World War II silver nickel...and the only 40% silver U.S. coin minted for circulation, the 1965-1969 Kennedy Half Dollar that was also the last-ever silver coin made for circulation. Finding even one or two of these incredible silver coins can be a real challenge even for the most experienced of collectors — let alone the complete collection of all 14 coins dating back to the late 1800s. Together they create an astonishing collection that highlights the best of American coinage.
A collection of this importance and historical value deserves to be appreciated for generations to come. That's why it comes with a deluxe wooden display case — which is lockable for added security — at no additional charge. The perfect way to showcase and protect the complete collection, the case will be sent at about the same time as the second coin shipment. Remarkably, each amazing silver coin is presented in collectible circulated condition with most major design details visible and is encapsulated in a crystal-clear collector case similar to those used by the major coin grading companies. Coins will be shipped at the rate of two every other month, but you may pay for just one coin per month.
Product Specifications:
Coins Included: 1 Jefferson Emergency Wartime Nickel (1942-1945), 3 Dimes: Barber (1892-1916), Mercury (1916-1945), Roosevelt (1946-1964); 3 Quarters: Barber (1892-1916), Standing Liberty (1916-1930), Washington (1932-1964); 5 Half Dollars: Barber (1892-1915), Walking Liberty (1916 -1947), Franklin (1948-1963), Kennedy (1964), Kennedy Silver-Clad (1965-1969) and 2 Dollars: Morgan (1878 -1921), Peace (1921-1935).
Display Material: Wooden
Display Size: 14" Long x 10" Deep x 4" High (closed).

Item #:11170-0019