The American Dream U.S. Silver Dollar Collection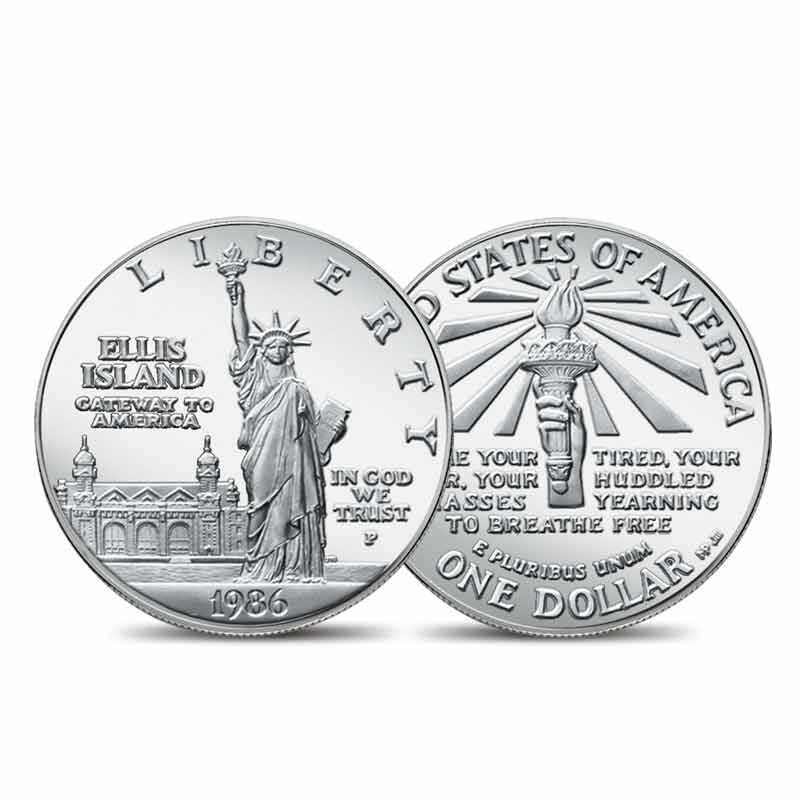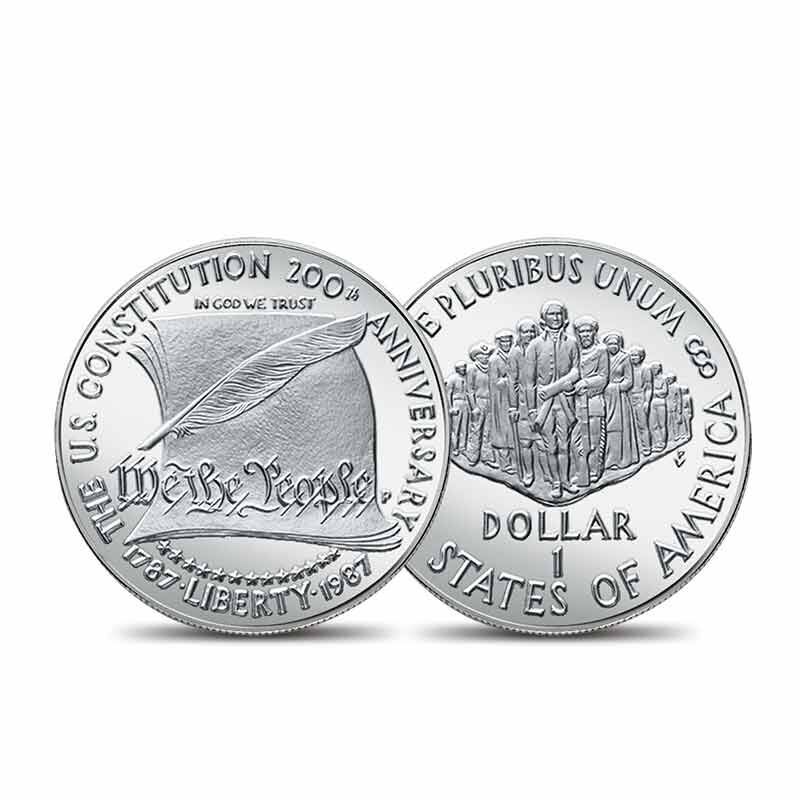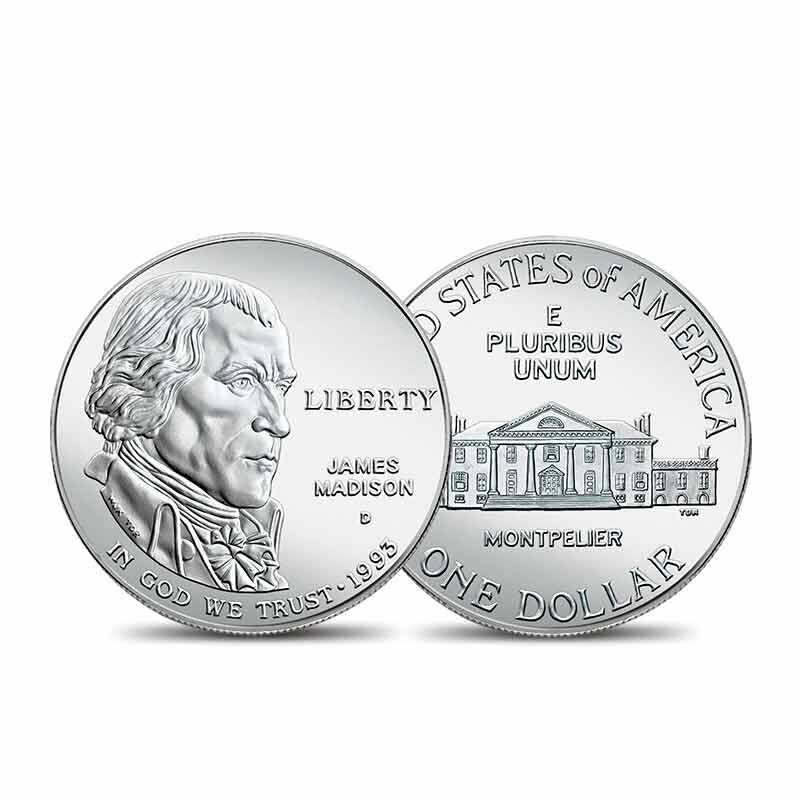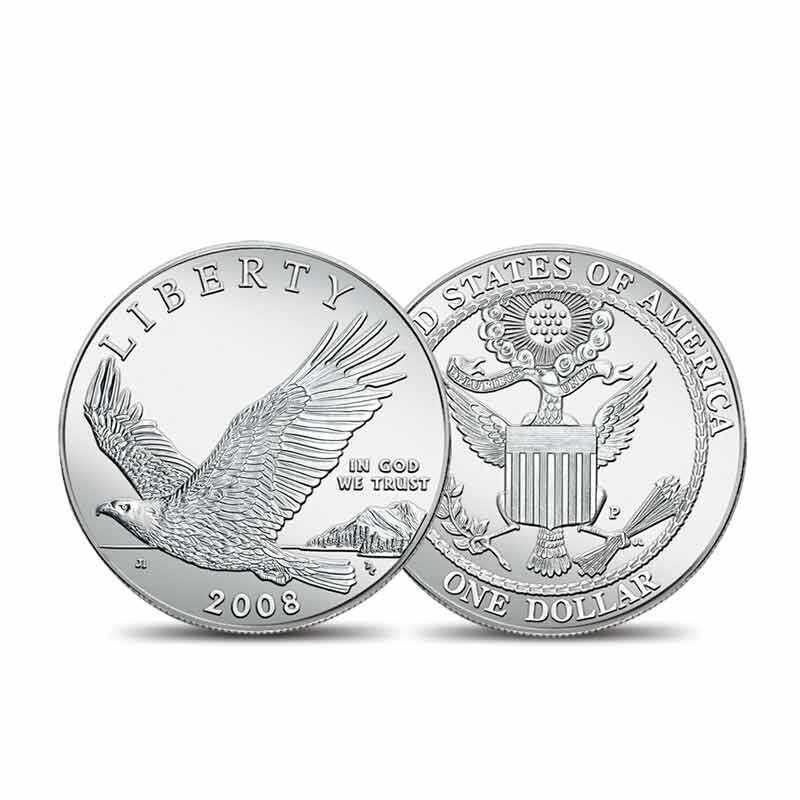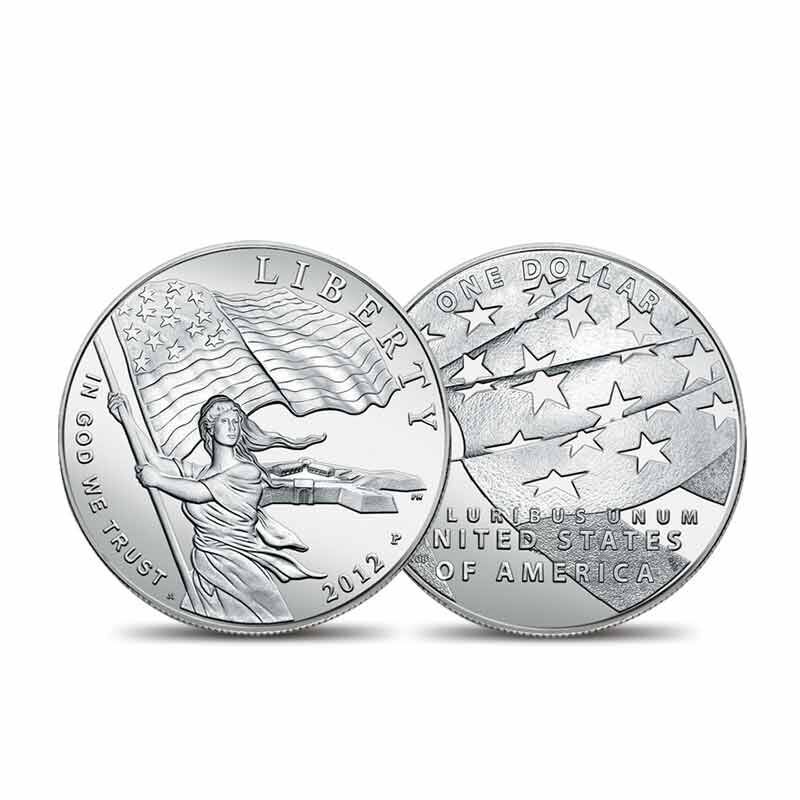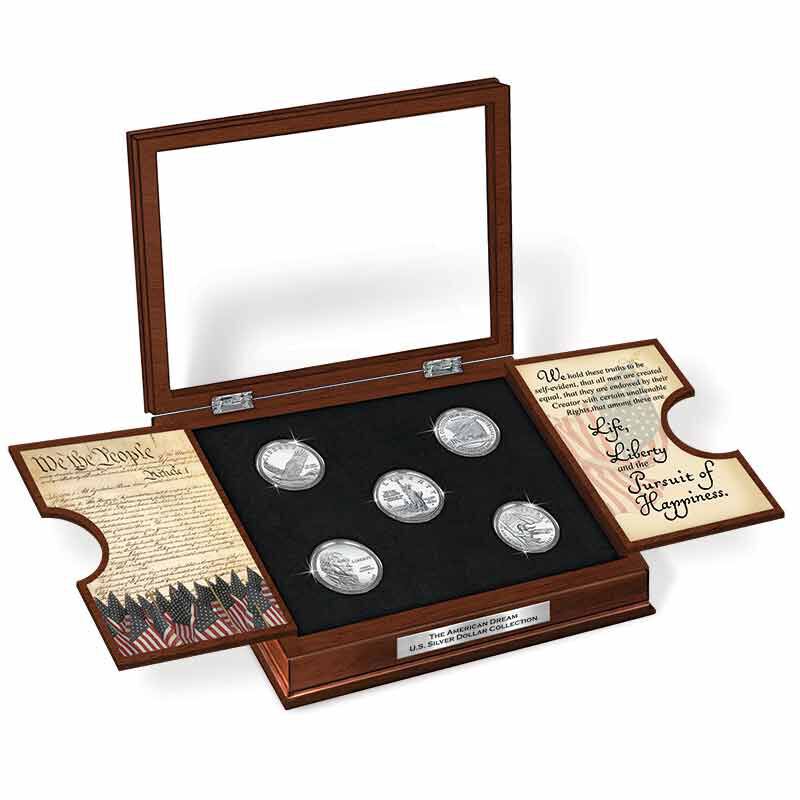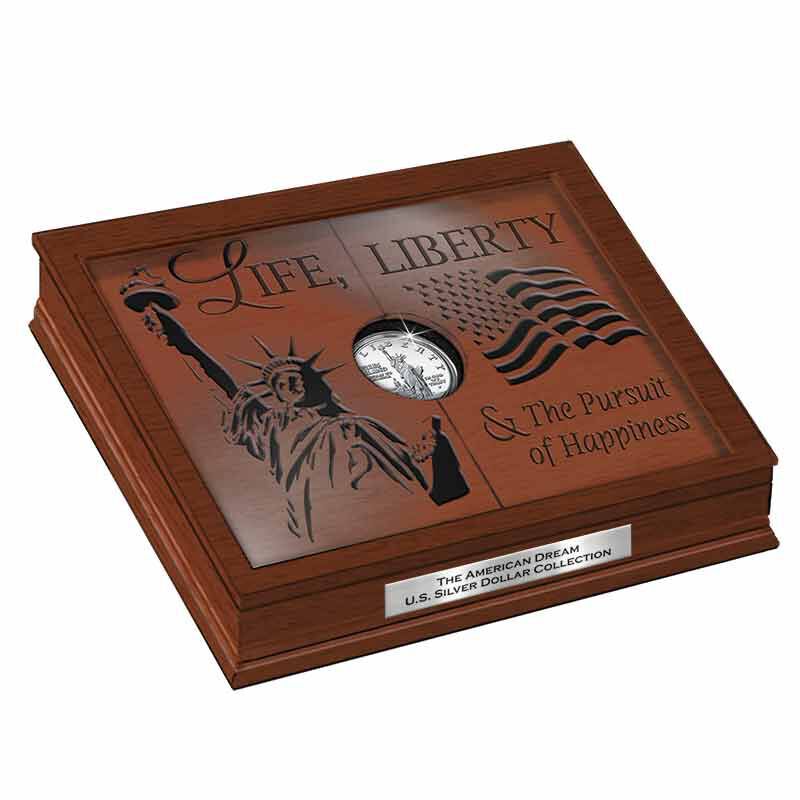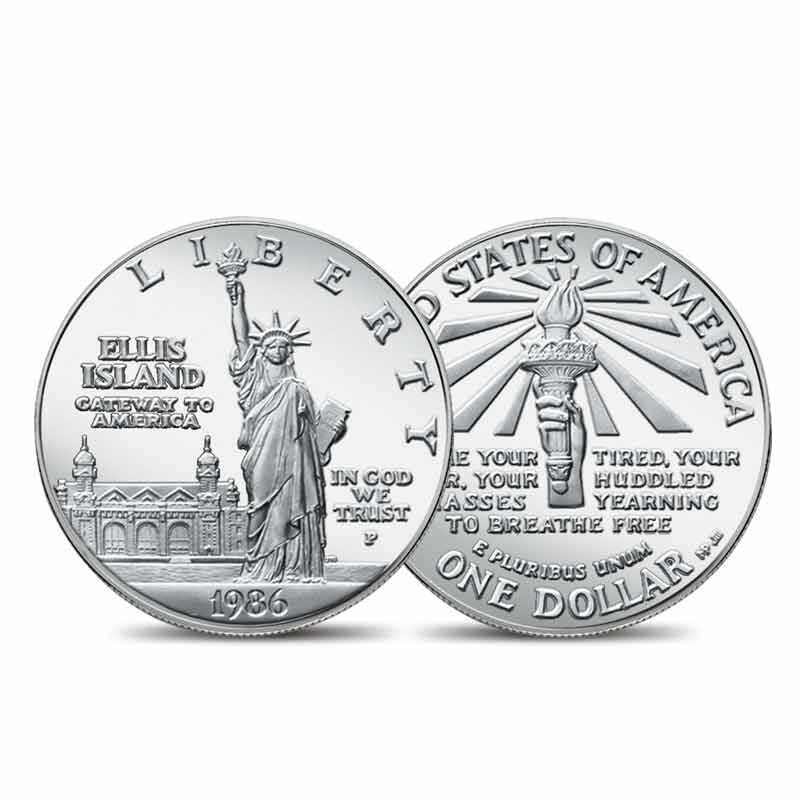 Celebrate Life, Liberty and the Pursuit of Happiness!
Five rarely seen, limited edition, uncirculated U.S. Silver Dollars commemorating the American Dream.
Minted in extremely limited quantities by the U.S. Mint for one year only.
Each 90% pure silver commemorative dollar is protectively sealed in a crystal-clear collector's capsule, so you can enjoy details on both the front and back without fear of damage.
A custom-crafted, wooden display case featuring laser-etched artwork is included at no extra cost!
Show Less
Show More
Ships in 1-2 weeks. Not guaranteed for Valentine's Day delivery.
$89.95
per coin
You will receive 1 coin every other month.
Low mintage Silver Dollars celebrating America!
In tribute to America's spirit and grandeur, the United States Mint on rare occasions has released special Silver Dollars commemorating the ideals of freedom and the symbols of liberty that we hold so dear. These treasured Silver Dollars were each issued for one year only and are virtually impossible to find today, but we have a acquired a limited supply. Presenting…The American Dream U.S. Silver Dollar Collection, an expertly curated collection that embodies these cherished American ideals, featuring: the 1986 Statue of Liberty Silver Dollar, the 1987 U.S. Constitution Silver Dollar, the 1993 James Madison Silver Dollar, the 2008 Bald Eagle Silver Dollar, and the 2012 Star-Spangled Banner Silver Dollar.
Each uncirculated Silver Dollar is presented in a crystal-clear protective capsule that allows you to safely examine both the front and back designs without fear of damage from dust, dirt and fingerprints. You will also receive a FREE glass-topped wooden display case with laser-etched artwork depicting the Statue of Liberty, the American flag and the words "Life, Liberty and the Pursuit of Happiness" on two wooden panels that open to reveal your magnificent collection. You will receive one Silver Dollar every other month until your collection is complete. Your free display will arrive at about the same time as your second shipment.
Product Specifications:
Coins Included: Five Uncirculated 90% Pure Silver Commemorative U.S. Dollars
Display Material: Wooden
Display Size: 9.3" Wide x 7.2" Deep x 2.1" Tall (closed)

Item #:6660-0024