The Walking Liberty Crystal Collection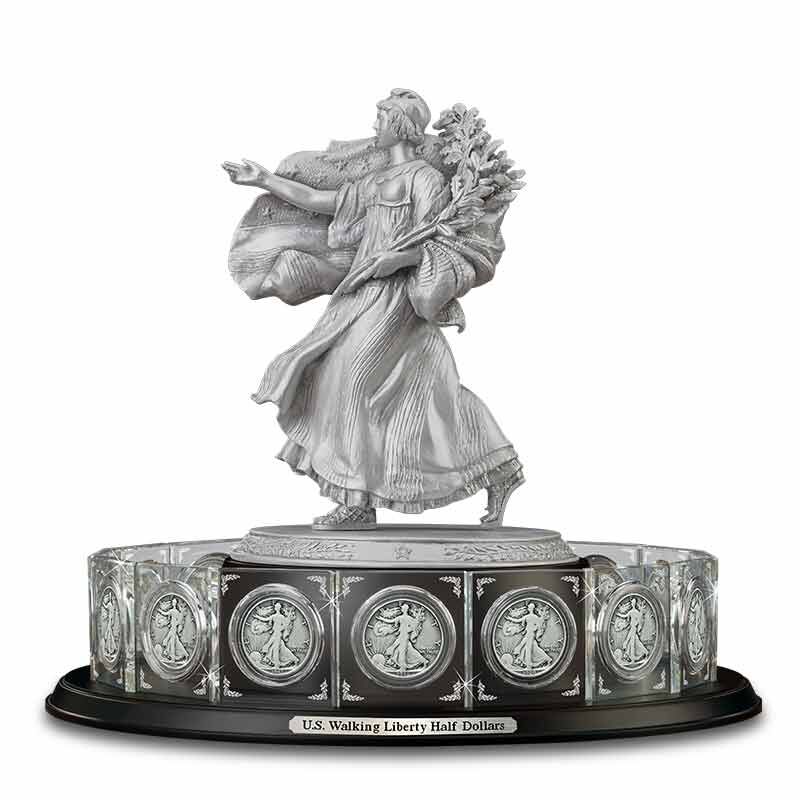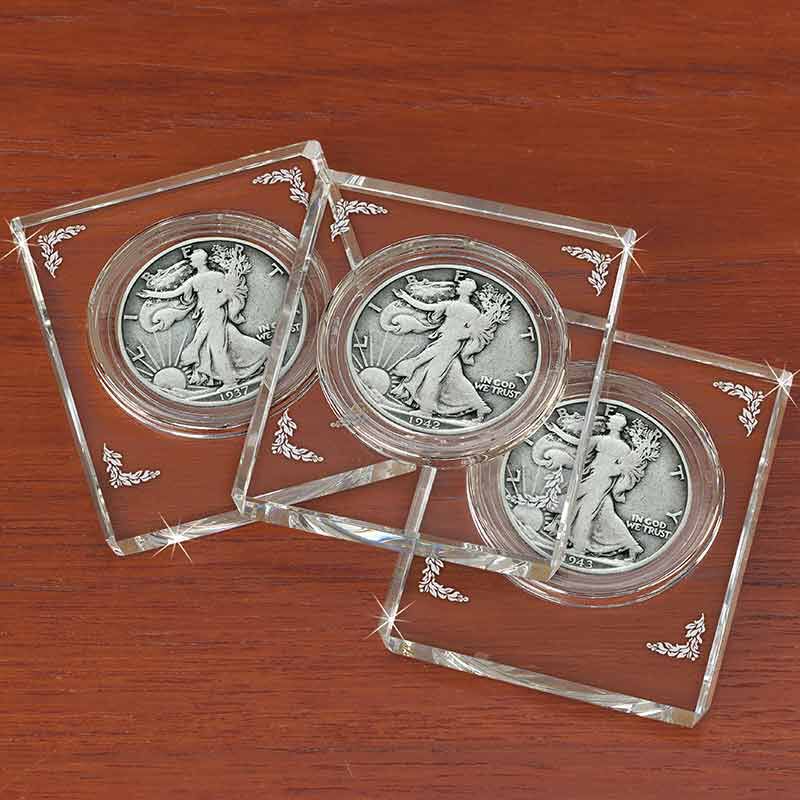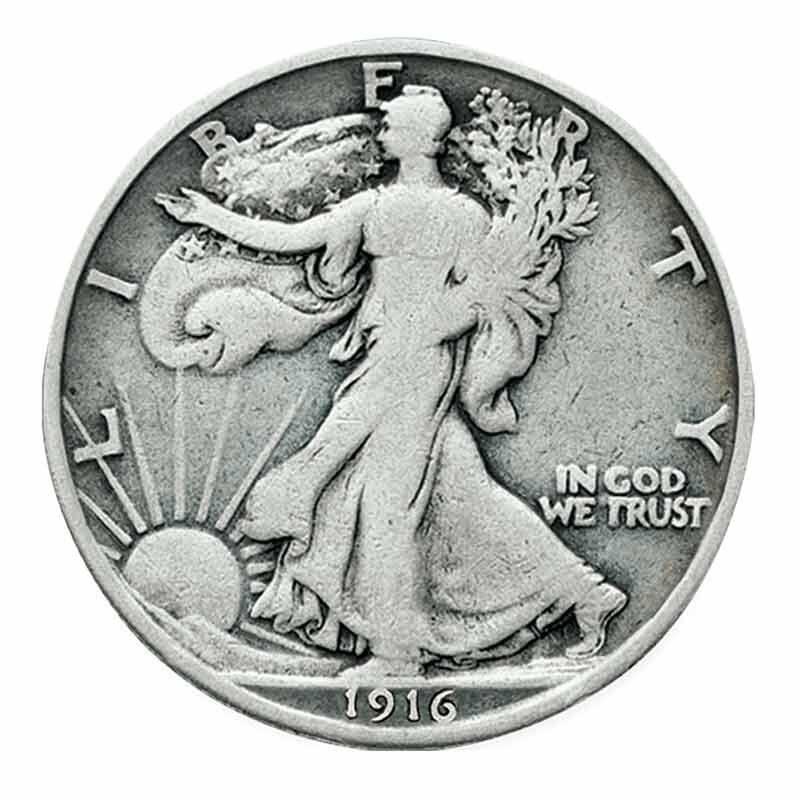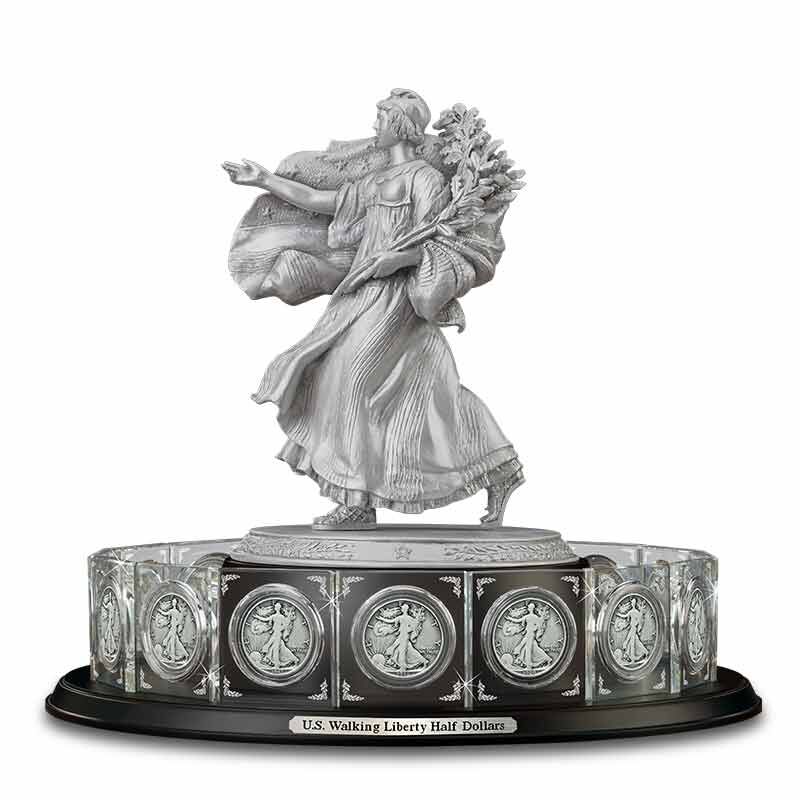 16 historic 90% pure silver Walking Liberty Half Dollars – beautifully encased in sparkling crystal!
This extraordinary set includes 16 different years of issue, including the scarcely seen inaugural issue struck in 1916 and the final year of issue minted in 1947.
The coins in this stunning collection of 16 historic Walking Liberty Half Dollars weigh in at nearly half a troy pound of solid silver!
Each coin is presented in gently circulated condition with most major design details visible and is protectively encapsulated in a sparkling crystal panel with an elegant beveled edge to catch and reflect the light.
An awe-inspiring custom display featuring a hand-painted replica of Liberty from the coin's obverse is included at no additional charge.
Show Less
Show More
Ships in 1-2 weeks.
$42.95
per coin
You will receive 2 coins every other month and pay for 1 coin per month.
Historic American silver coins presented in a superb "Walking Liberty" display.
The Walking Liberty Half Dollar is one of the most beloved and celebrated silver coins in American history. First minted over 100 years ago in 1916, it has grown increasingly scarce over the years – and finding even a single coin is becoming more and more difficult with every passing day. But you are now invited to own The Walking Liberty Crystal Collection, an unprecedented collection of 16 cherished Walking Liberty Half Dollars – each from a different year of issue, available exclusively from the Danbury Mint. This collection guarantees you two of the most beloved and sought-after coins in the entire series – the first-year 1916 coin and the final-year-of-issue 1947 coin. Minted in 90% pure silver, each coin is individually encapsulated and then placed inside a dazzling crystal panel that allows you the opportunity to safely examine and admire both sides of each coin in the collection.

The centerpiece of the display is a FREE exquisite three-dimensional depiction of the coin's design set on a rotating wooden base, so that you can fully appreciate the artistry and beauty of this magnificent collection from any angle. You can own The Walking Liberty Crystal Collection for only $42.95 per coin plus $2.95 shipping and service each, subject only to possible adjustment if needed for unusual market conditions. You will receive two coins every other month and for your convenience you will pay for one coin per month. The free display will be sent at about the same time as your second shipment.


Product Specifications:
Coins included: 16 Walking Liberty Half Dollars - each from a different year of issue
Display: Hand-painted, silver-toned sculpture with rotating wooden base
Display size: 9-3/4" Wide x 7" Tall x 9-3/4" Deep



Item #:1318-0013