The Ultimate Lady Liberty Silver Coin Collection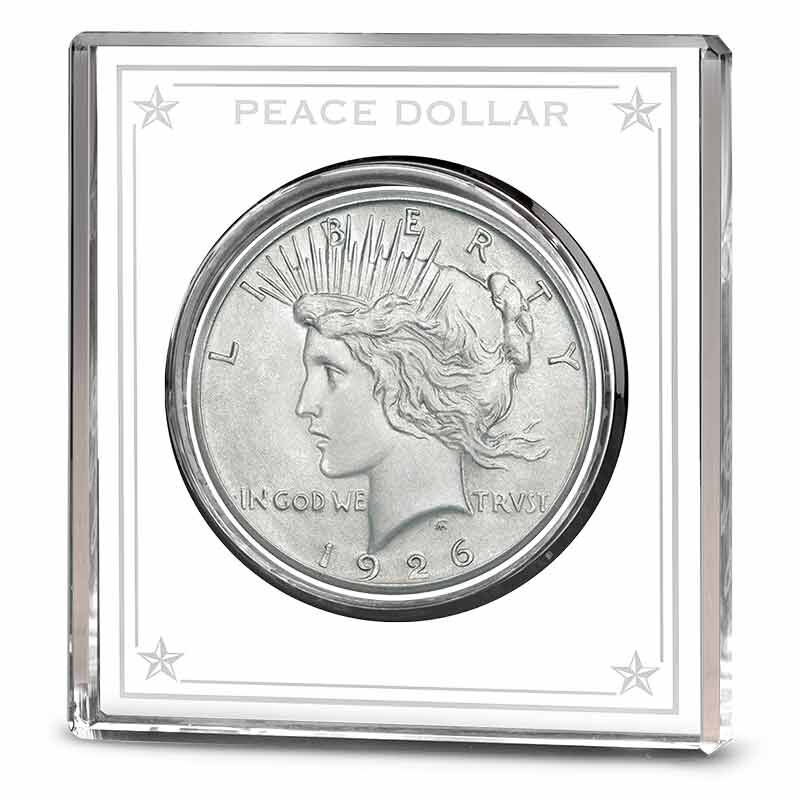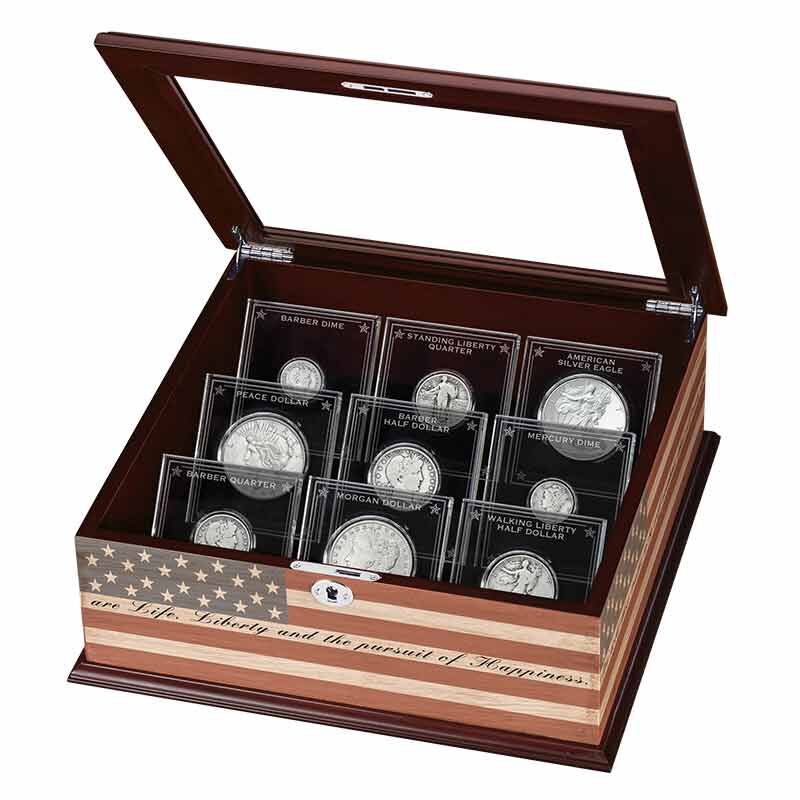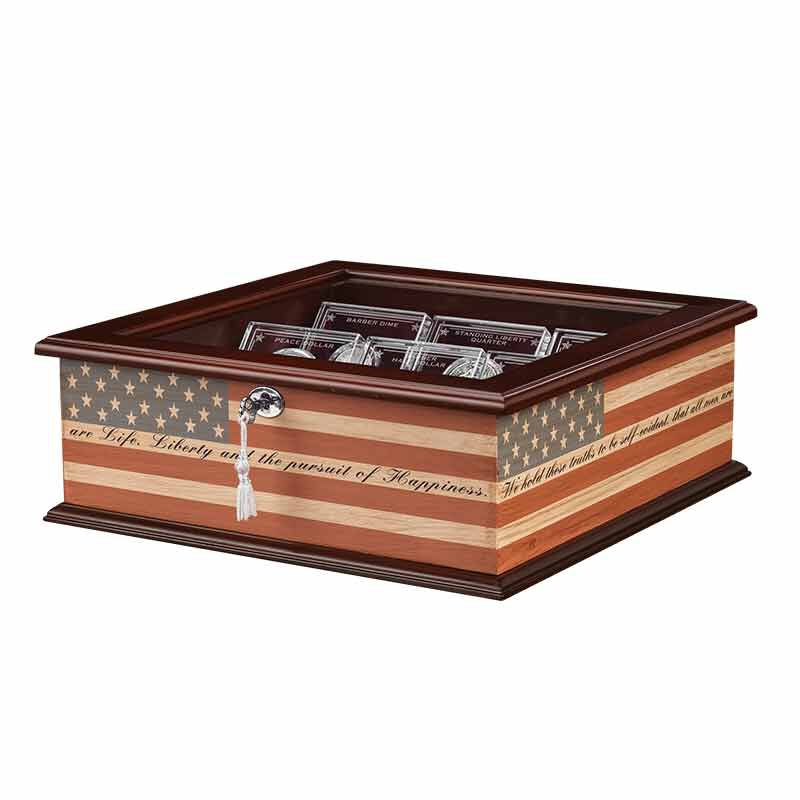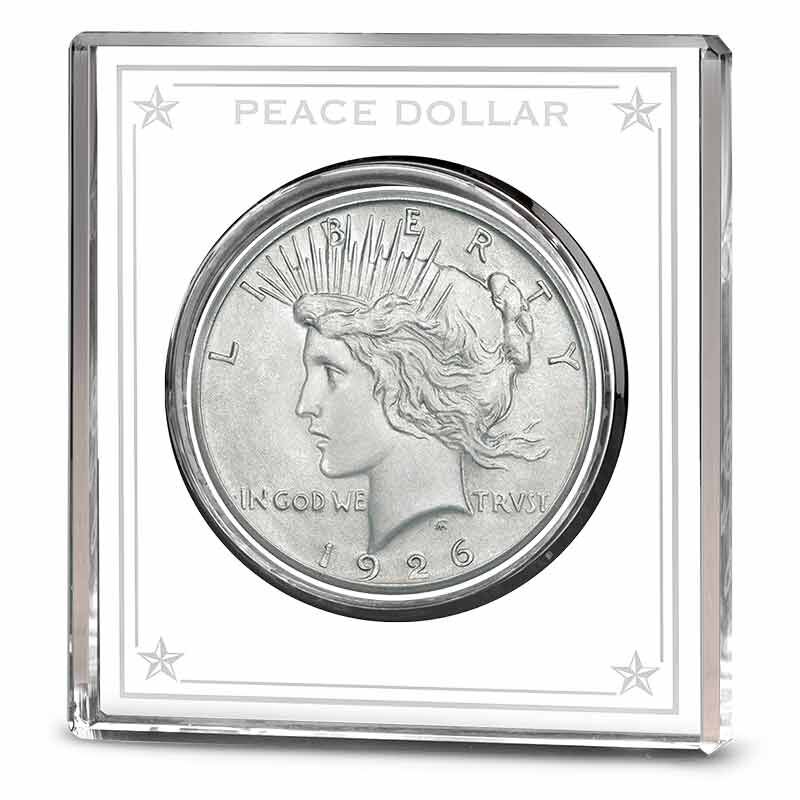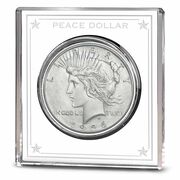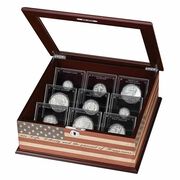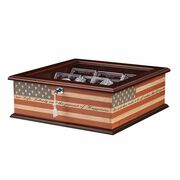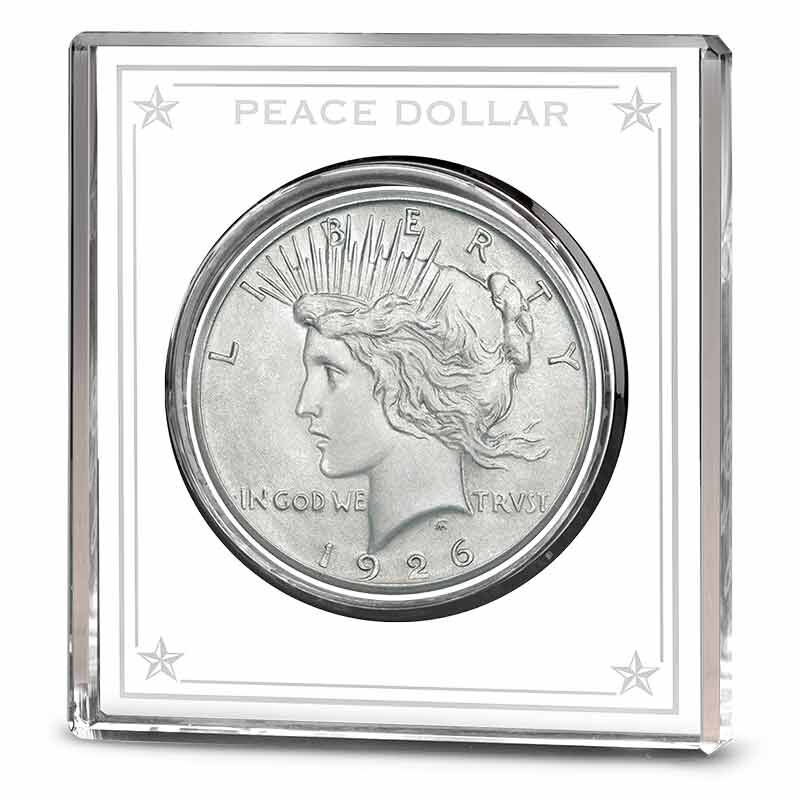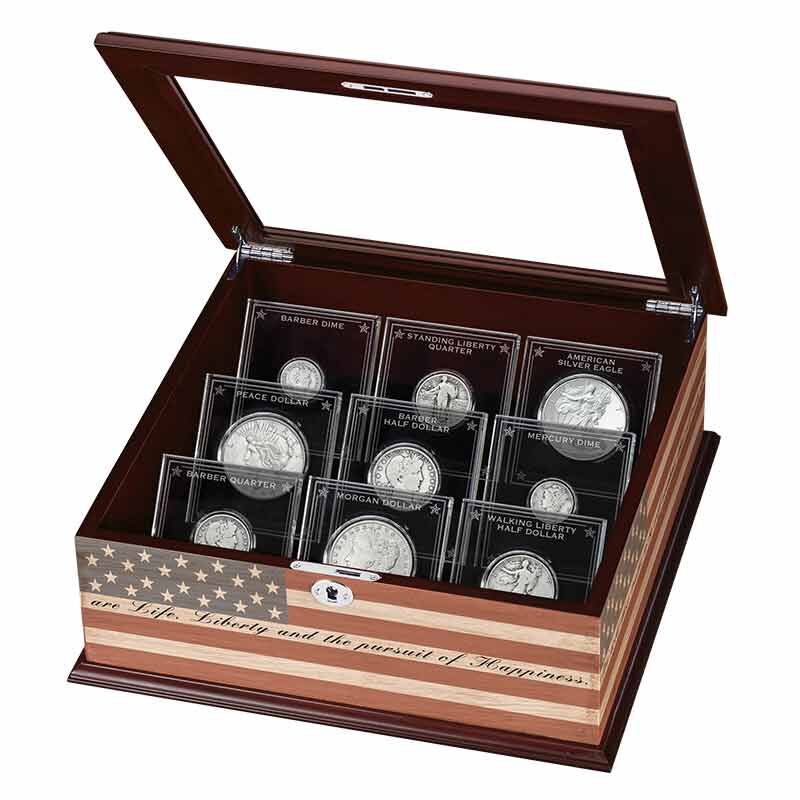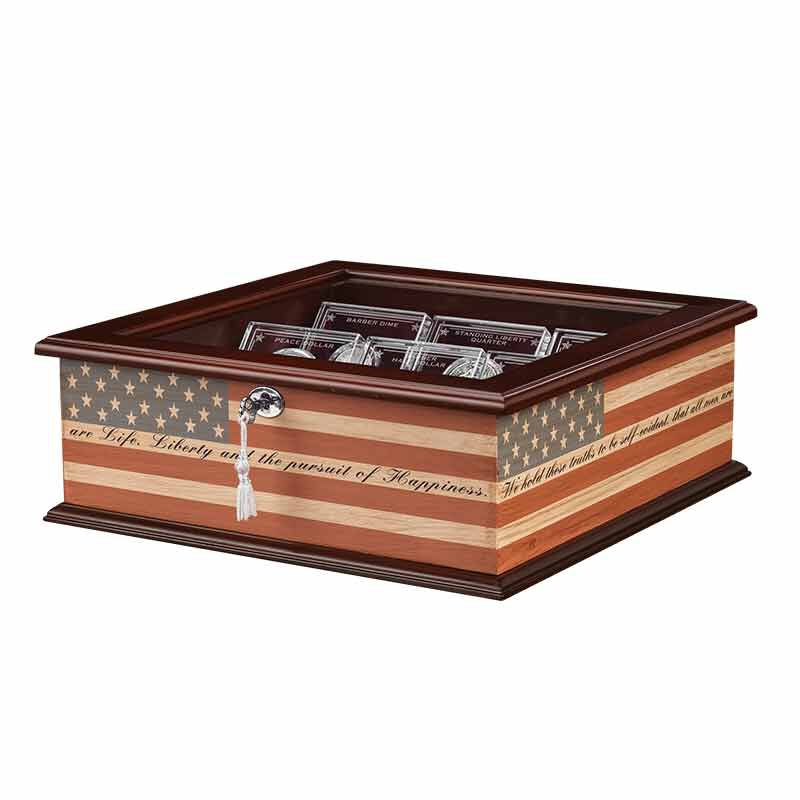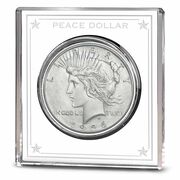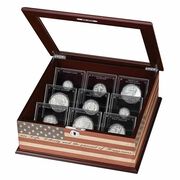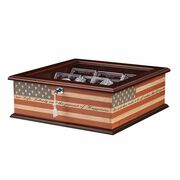 The Ultimate Lady Liberty Silver Coin Collection
A century of silver coins honoring Lady Liberty and the values that she symbolizes.
This sweeping collection includes 9 historic U.S. silver coins celebrating Liberty and Freedom, the foundation of America's democracy!
From the traditional portrait of Lady Liberty on the silver Barber series to the acclaimed Art Deco masterpiece on the Peace Silver Dollar to the Walking Liberty design on the last circulating U.S. silver coin to portray Lady Liberty, each coin was struck in at least 90% pure silver with the Silver Eagle Dollar containing one full troy ounce of 99.9% pure silver!
Each coin in this spectacular collection is encapsulated in a sparkling crystal panel with a beveled edge and is etched with the name of the coin, allowing you the opportunity to safely examine both the front and back of these historic treasures.
A custom-crafted glass-topped wooden display case decorated with an antiqued American flag design is included at no additional charge.

Show Less
Show More
$49.95
per coin
You will receive and pay for 1 coin each month.
Sorry - this product is sold out and is no longer available.
Nine classic "Liberty" silver coins…including three over 100 years old!
When the U.S. Mint struck its first coins in the late 1700s, Lady Liberty proudly took her place on every coin to help the new nation declare that the United States was the land of the free and the home of the brave. For more than 200 years, Lady Liberty has remained the very symbol of the United States and is hailed around the world as one of the most powerful images of freedom. However, many of America's best known "Liberty" silver coins have been out of circulation for generations and are rarely seen — even by seasoned collectors.
Now, you have the opportunity to own this extraordinary set of silver coins featuring Lady Liberty. Introducing…
The Ultimate Lady Liberty Silver Coin Collection,
available exclusively from the Danbury Mint, and featuring the:
Barber Dime
Mercury Dime
Barber Quarter
Standing Liberty Quarter
Barber Half Dollar
Walking Liberty Half Dollar
Peace Dollar
Morgan Dollar
and American Silver Eagle Dollar.
Most silver coins in this collection are presented in circulated condition with most major design elements visible while the Silver Eagle Dollar is presented in stunning uncirculated condition! All coins are part of the Danbury Mint's collection of
silver coins and bullion
.
The Ultimate Lady Liberty Silver Coin Collection
is available for just $49.95 per coin plus $4.95 shipping and service each. The price is subject to possible adjustment only if needed for unusual market conditions. You will receive one silver coin per month until you own the complete nine-coin collection, and the free display case will be sent separately at about the same time as your second coin shipment.
Product Specifications:
Coins Included: Barber Dime, Mercury Dime, Barber Quarter, Standing Liberty Quarter, Barber Half Dollar, Walking Liberty Half Dollar, Peace Dollar, Morgan Dollar, American Silver Eagle Dollar.
Display Material: Wooden
Display Size: 15" Wide x 6" Deep x 2-1/4" Tall (closed).



Item #:6153-0010