The Ultimate American Silver Eagle Collection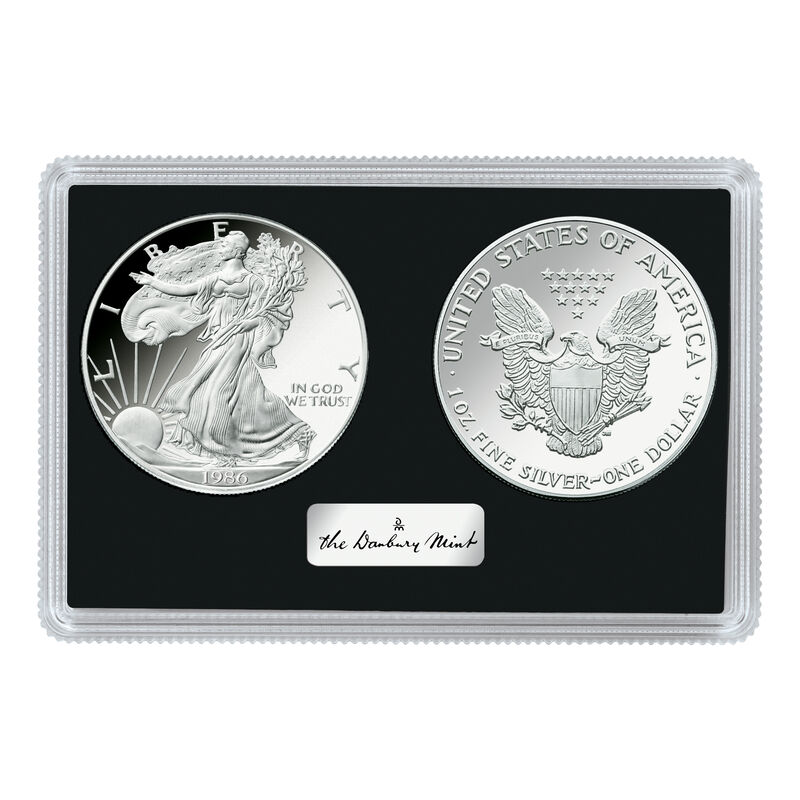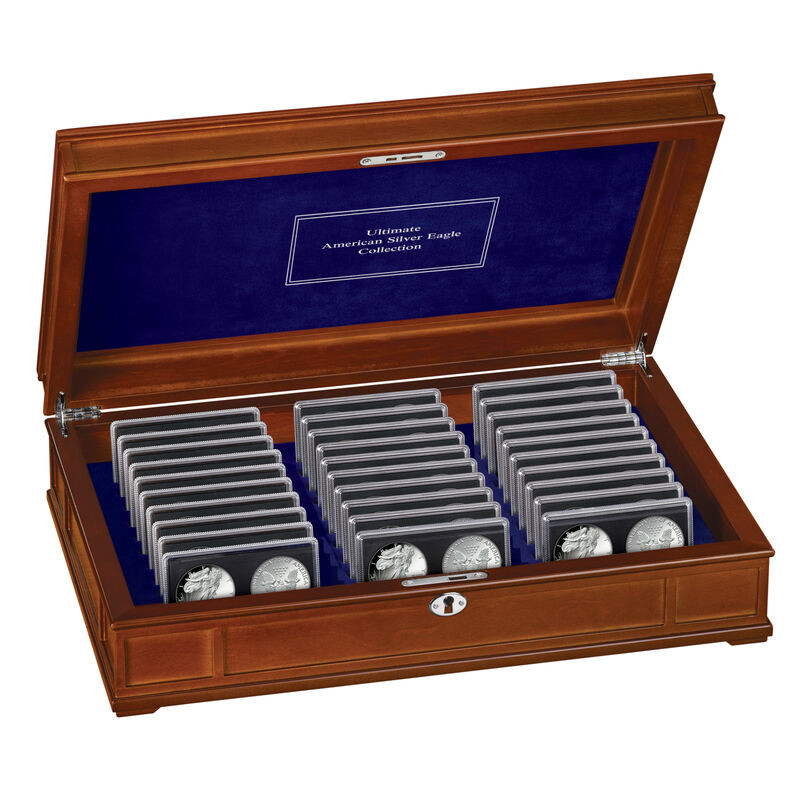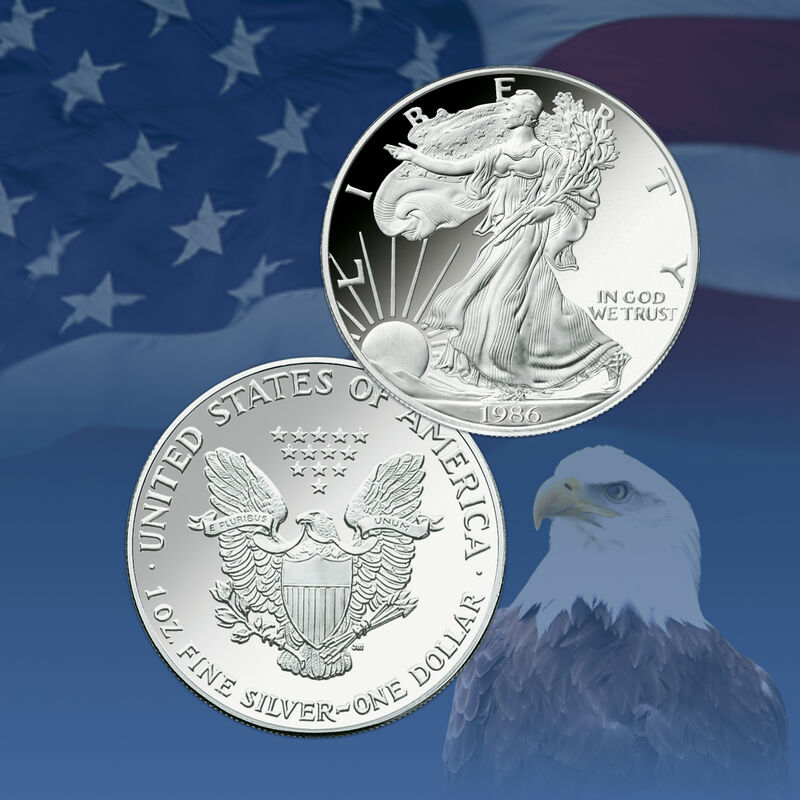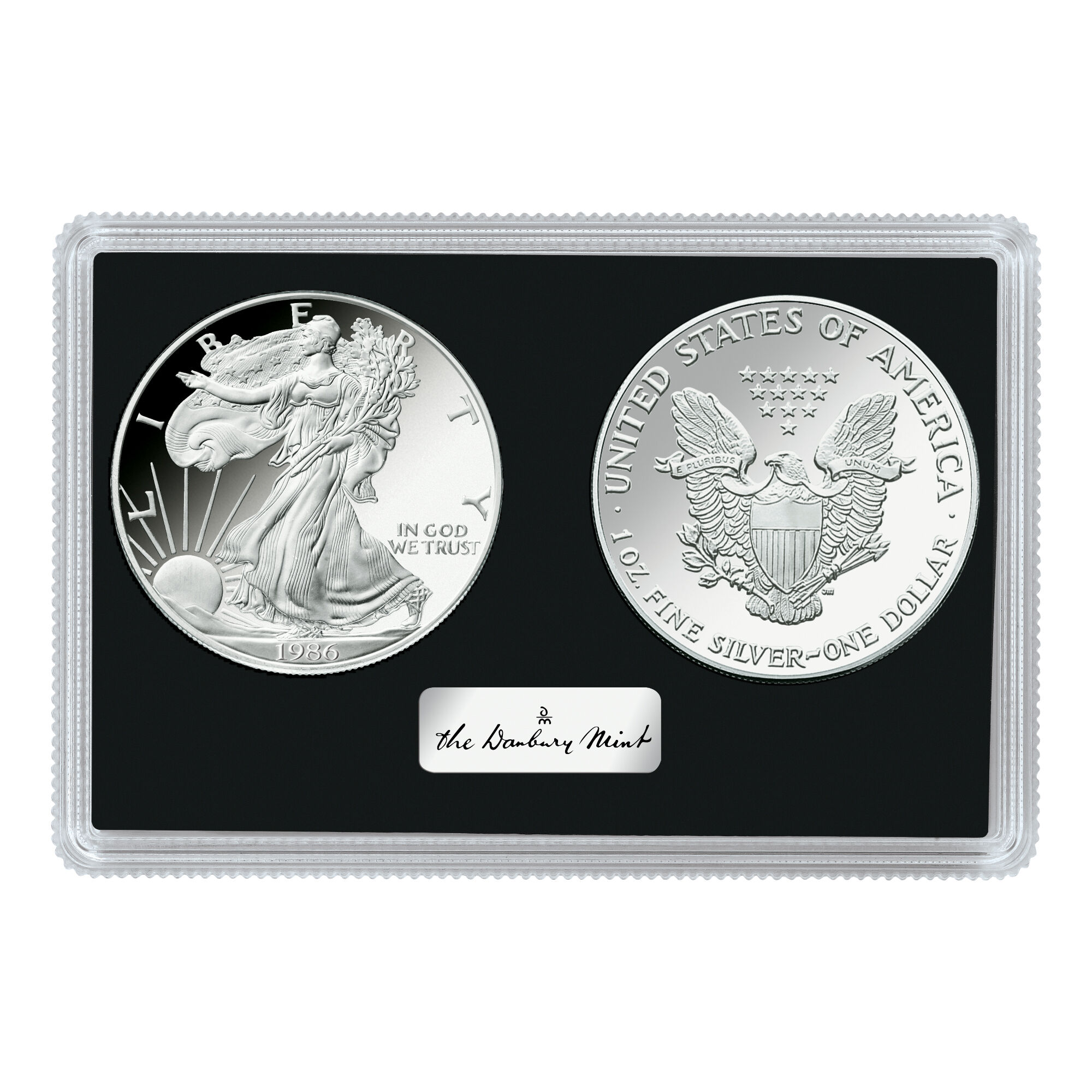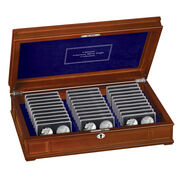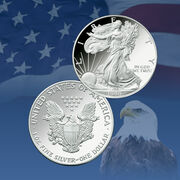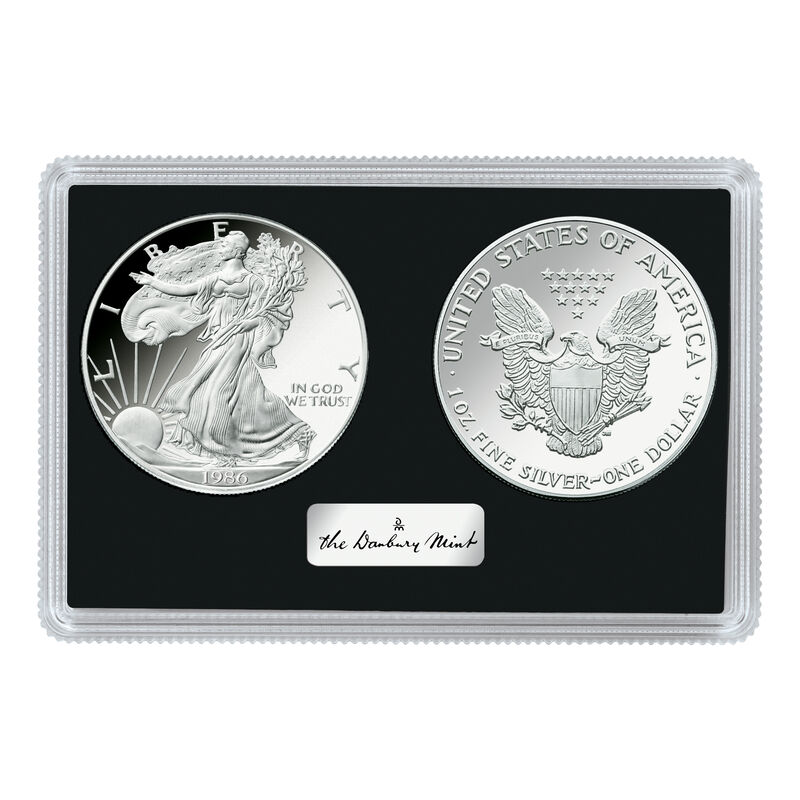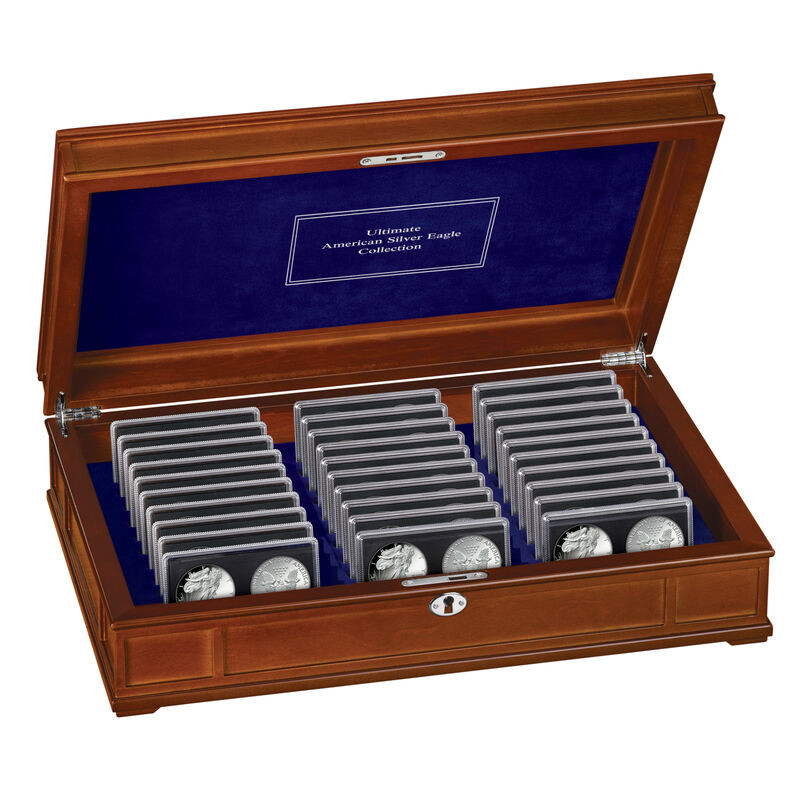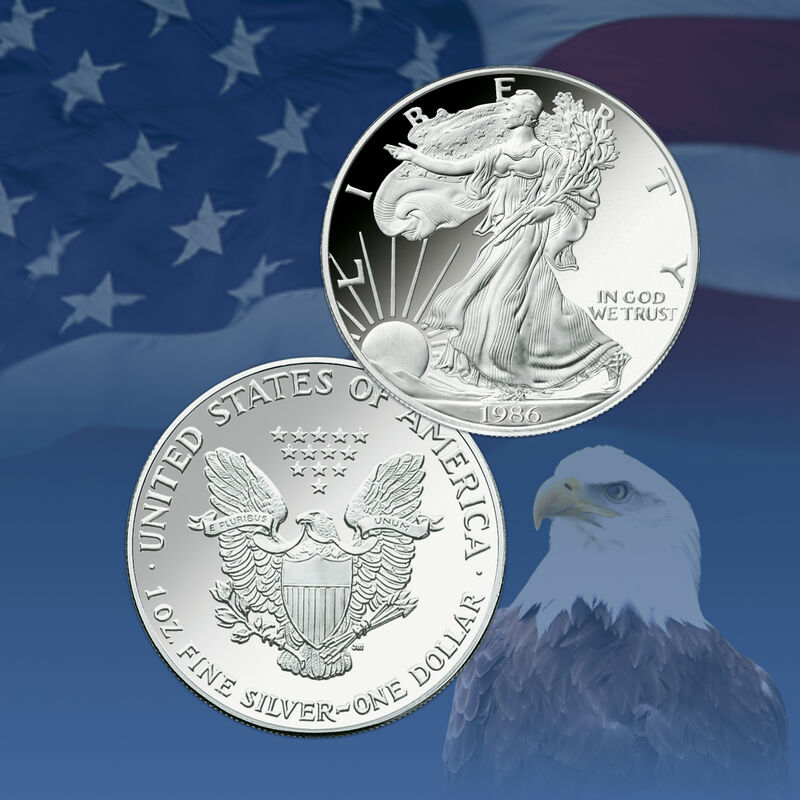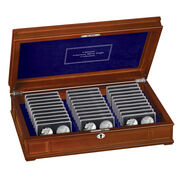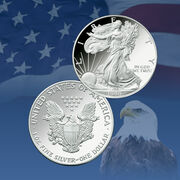 The Ultimate American Silver Eagle Collection
Nearly FIVE troy pounds of 99.9% pure U.S. silver in all!
Beginning in 1986, the U.S. Mint produced two uniquely beautiful versions of the silver eagle — an uncirculated coin with a lustrous, satin-like appearance and a much scarcer proof version that features a frosted yet highly detailed image that appears to float on a mirror-like background.
Few collectors are ever able to own even a single year's matching set of these uncirculated and proof silver bullion coins, yet this collection includes both coins from each of the first 30 years of issue (no proof was made in 2009, so that year features only the uncirculated coin).
Each year's set of uncirculated and proof coins is preserved in a crystal-clear presentation case that allows you to examine the fine details on each coin while shielding them from damage.
The complete collection contains nearly FIVE troy pounds of 99.9% pure U.S. silver!
Show Less
Show More
$259.90
per 2 coins
You will receive 2 coins every other month and pay for 1 coin each month. Coins are $129.95 each.
Sorry - this product is sold out and is no longer available.
FREE custom-crafted display included!
You will receive a custom-made wooden display to house and protect your complete collection at no additional charge. The perfect finishing touch, it even includes a locking lid for additional security. The display will be sent at about the same time as your second shipment.

Coins will be shipped at the convenient and affordable rate of two coins every other month, payable in two equal installments. The price is subject to possible adjustment only if needed for unusual market conditions. Satisfaction is guaranteed. Reserve your collection now!
Product Specifications:
Coins Included: One proof-quality coin and one uncirculated silver eagle bullion coin from each year of issue from 1986-2015. (No proof was made in 2009, so that year features only the uncirculated coin.)
Display Material: Custom-crafted Wooden Display
Display Size: 17-1/4" Wide x 11-1/2" Deep x 5" Tall
Item #:4803-0050