The Standing Liberty Silver Quarter Collection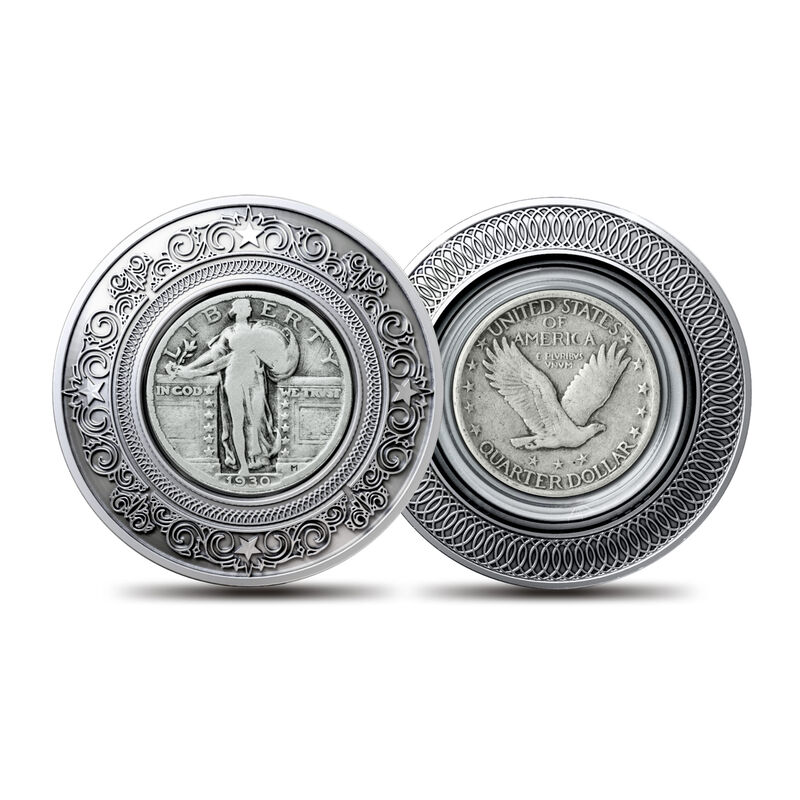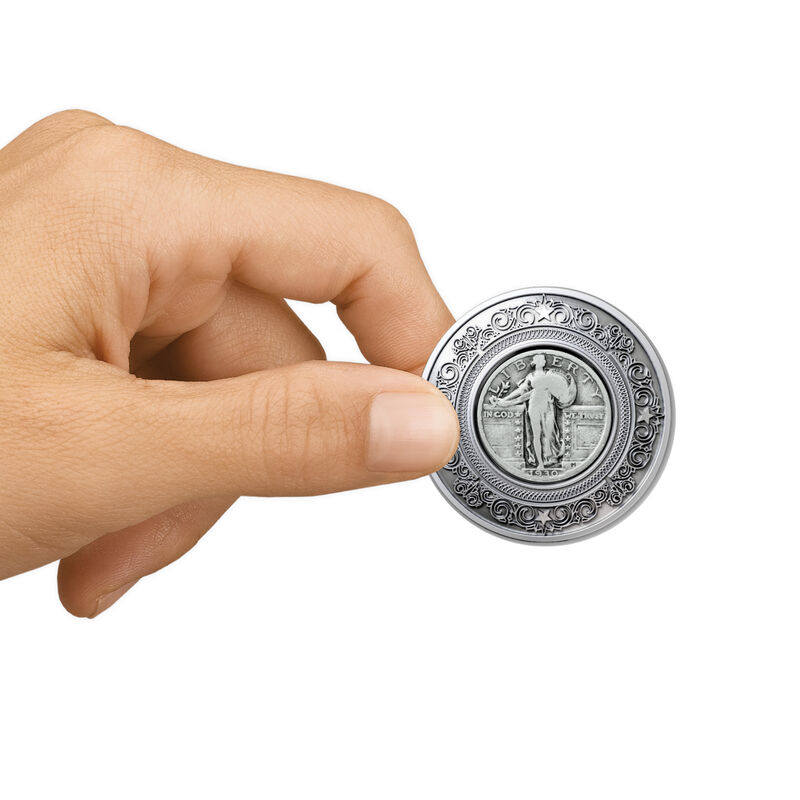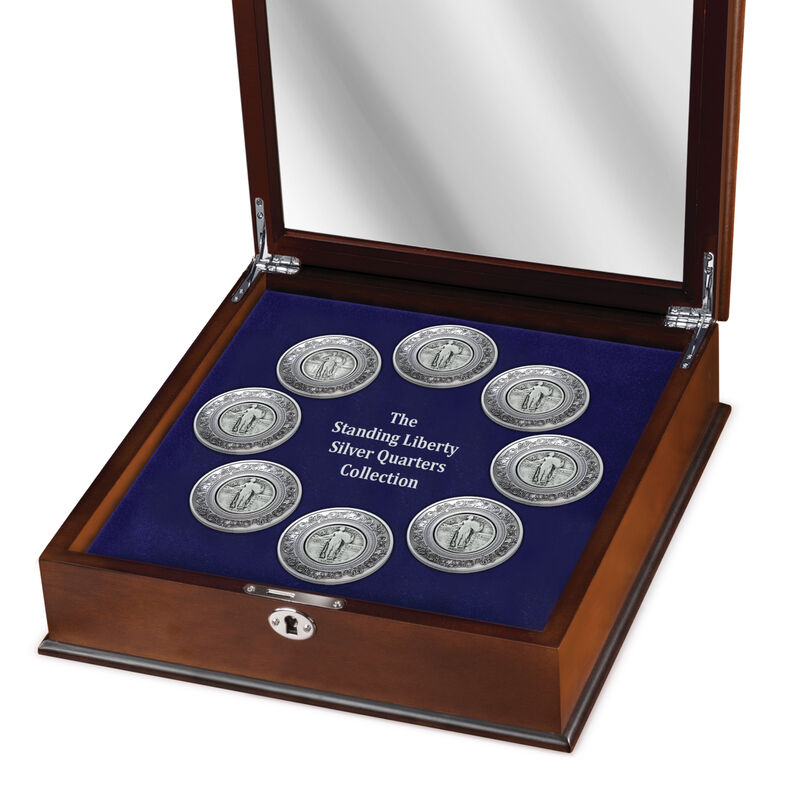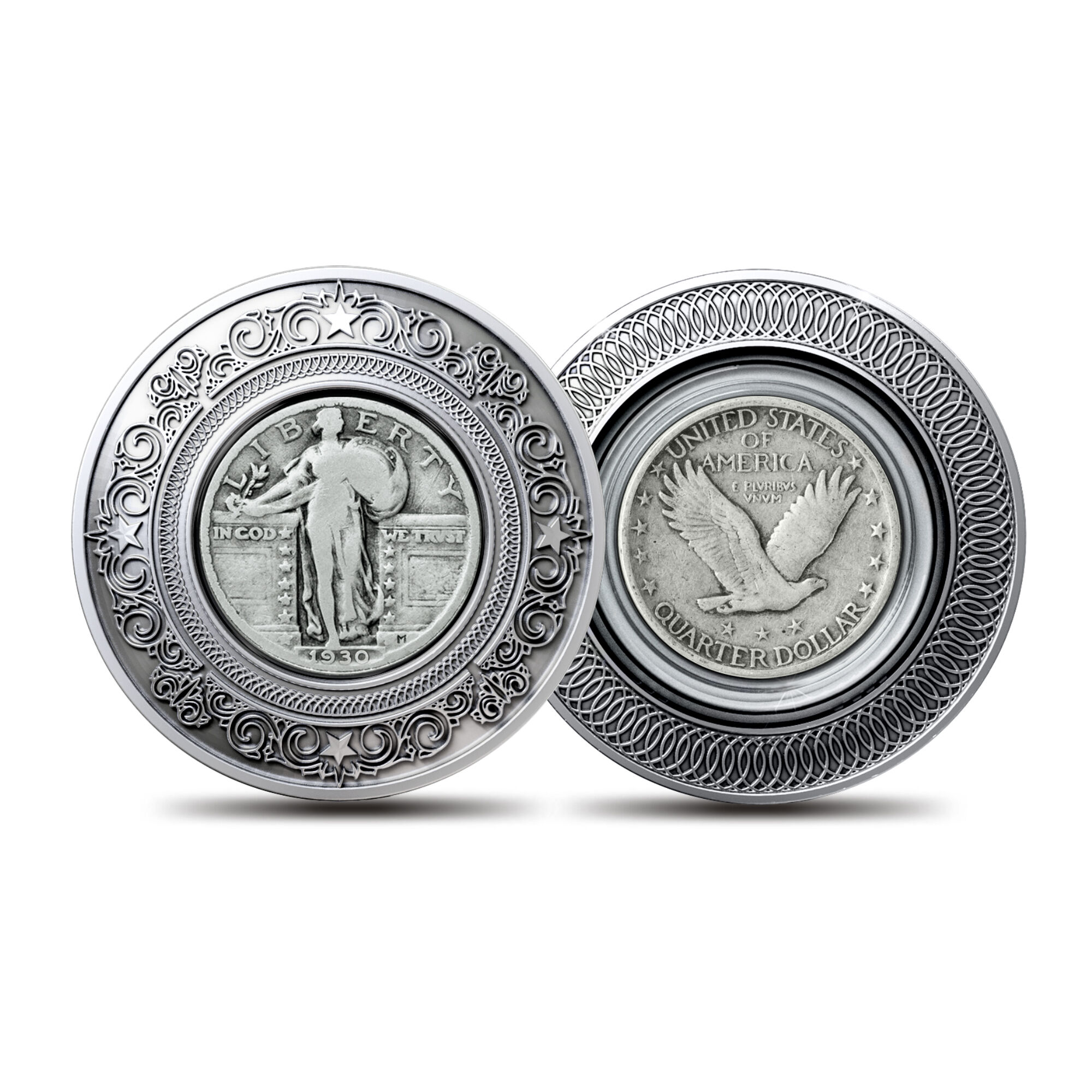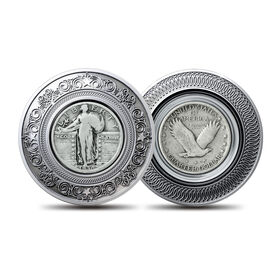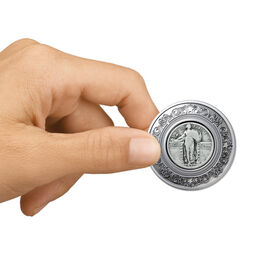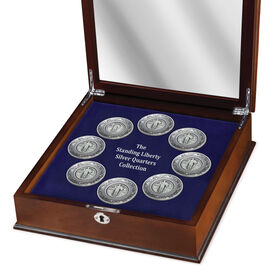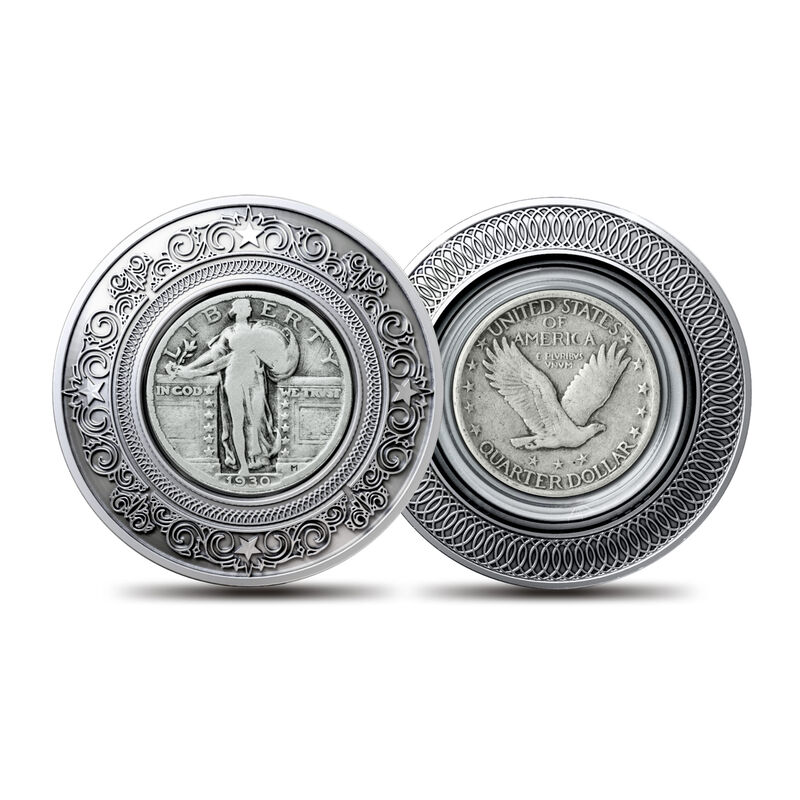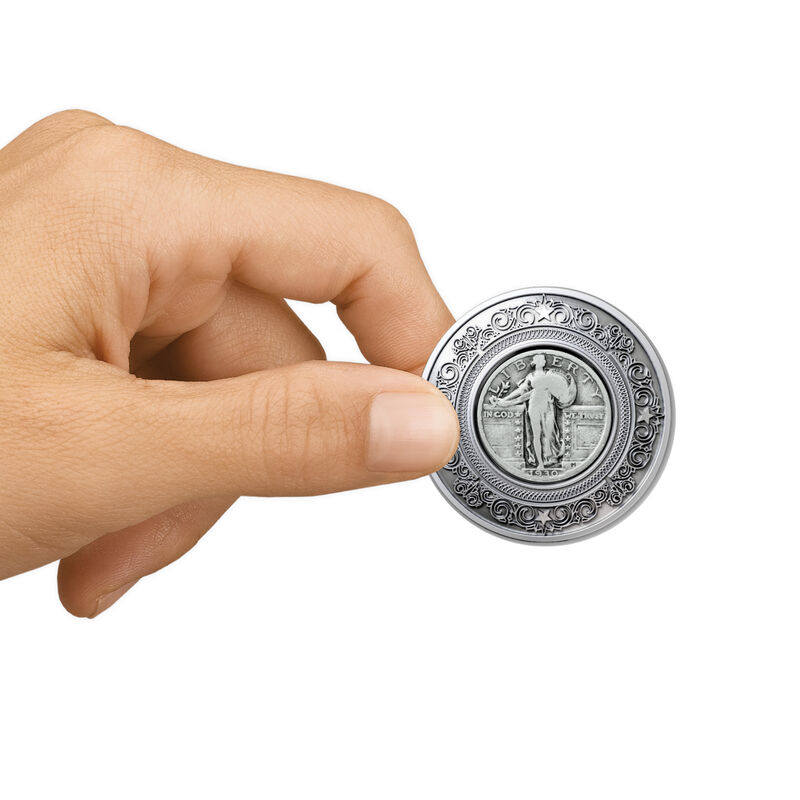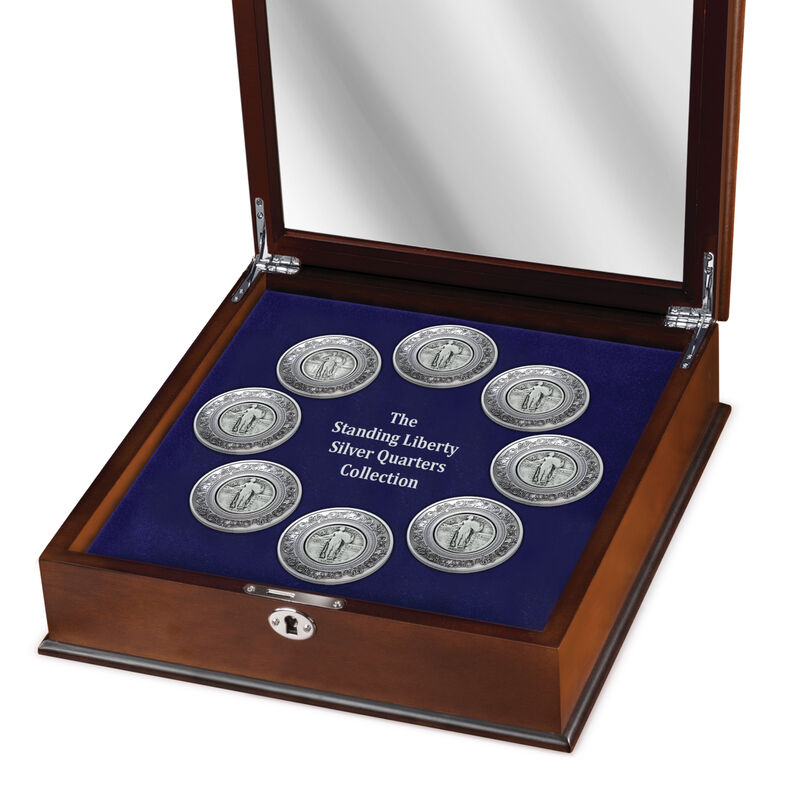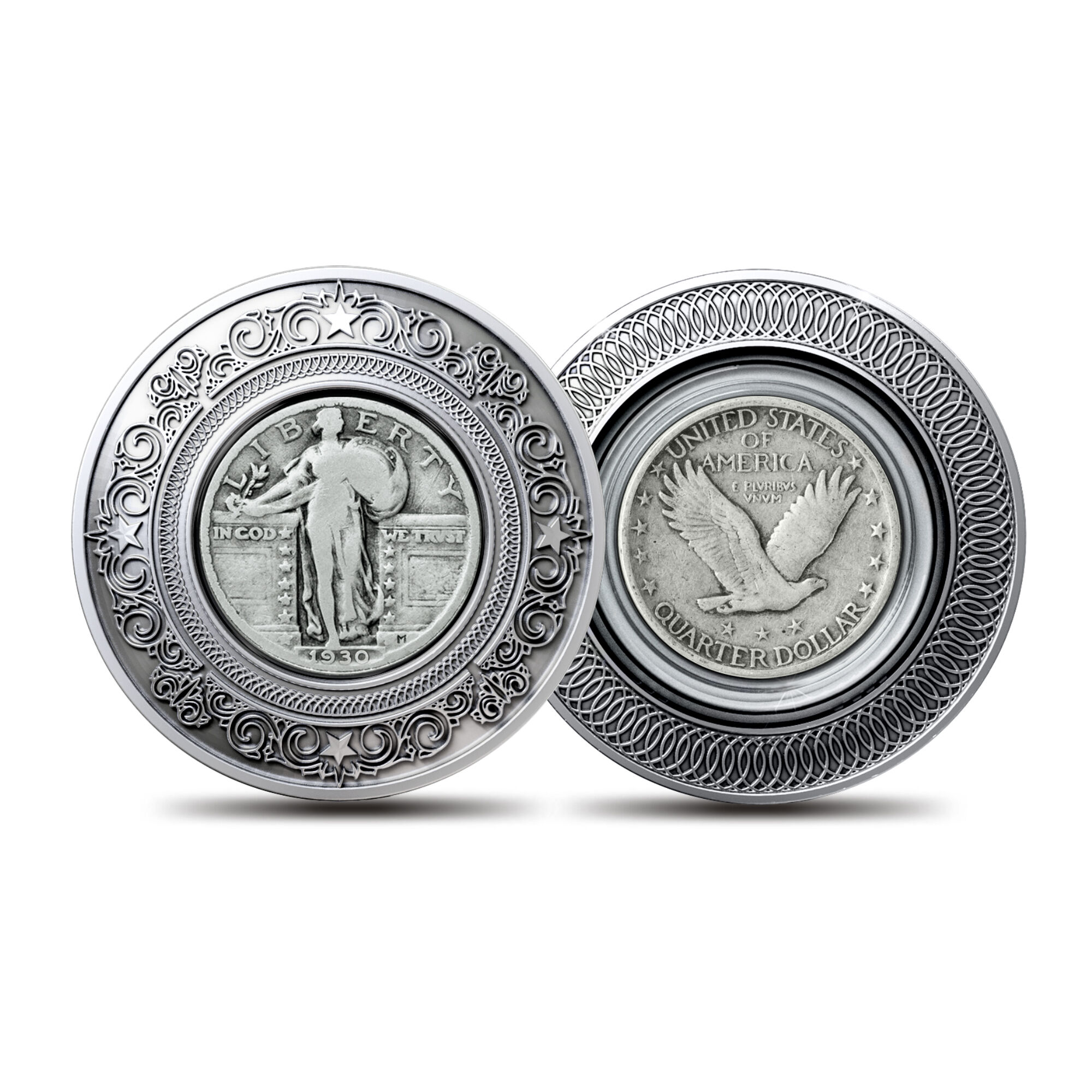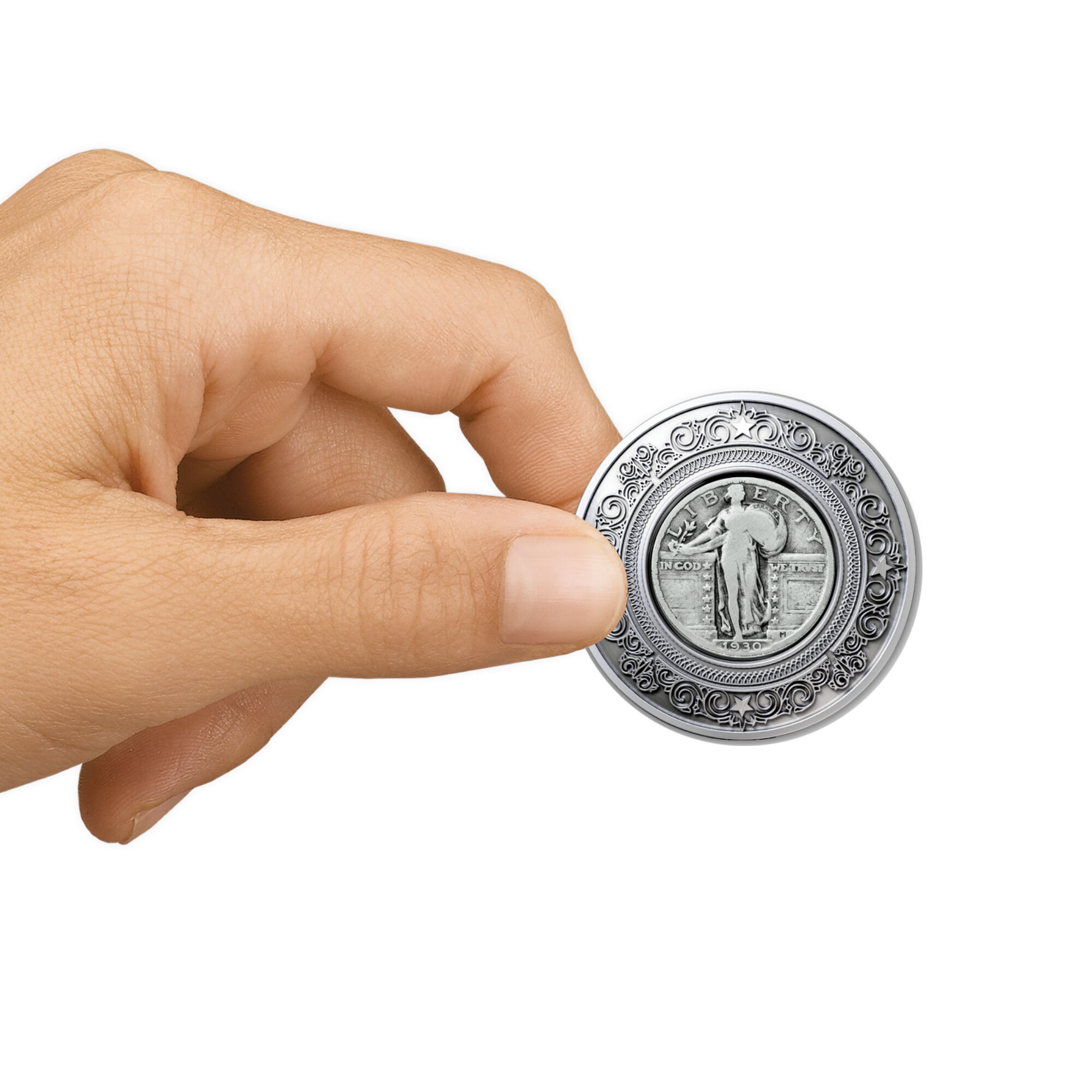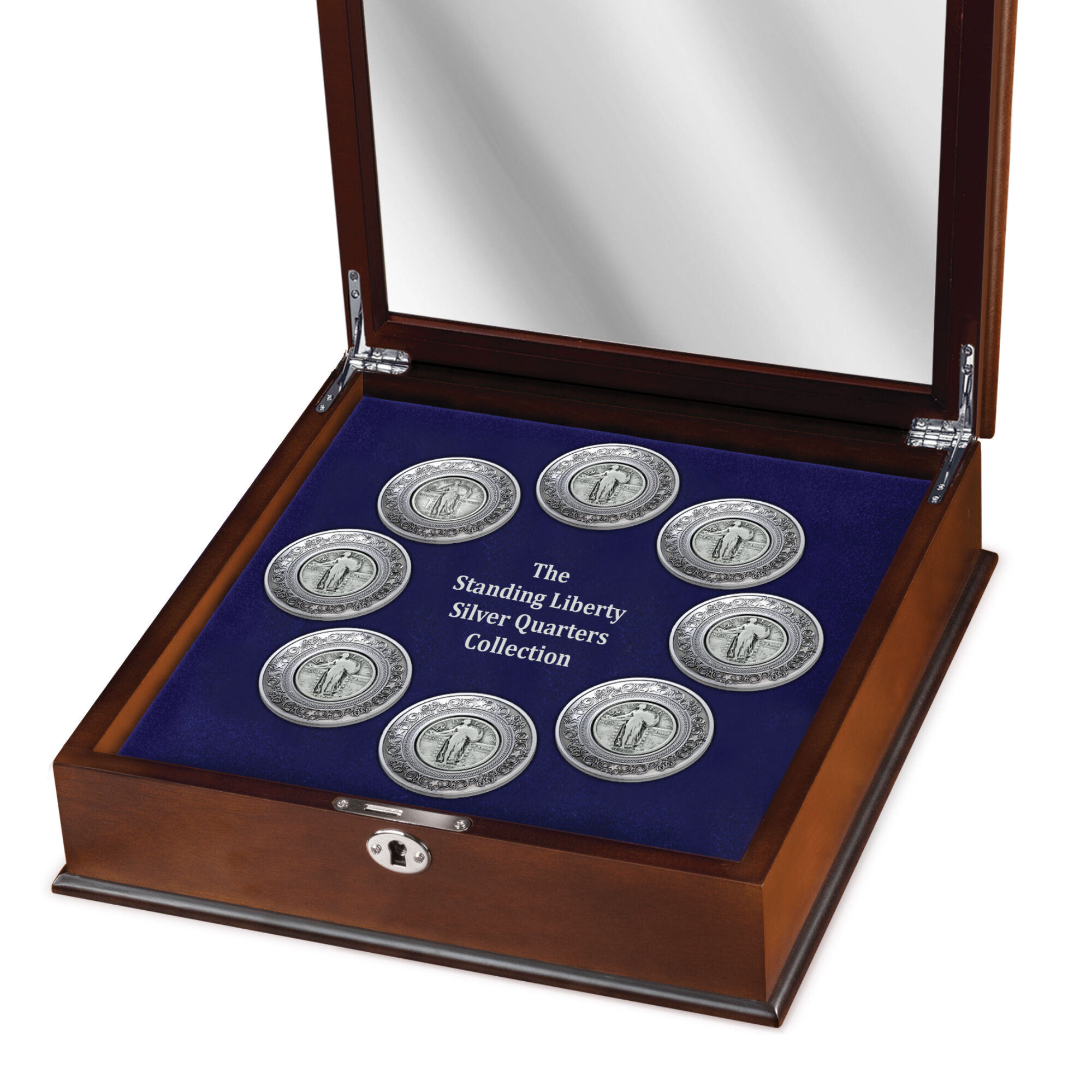 One of America's most beautiful silver coins…
A collection of eight rarely seen 90% silver quarters – each presented in an ornately detailed metallic frame.
Features eight different years of issue, including the scandalous 1917 "exposed breast" variety and the final-year 1930 coin.
Each coin is encapsulated in a Neo-Gothic-style holder that perfectly complements the artistry of the coin and uniquely evokes the Neo-Gothic era in which the coin was issued.
A custom-crafted wooden chest that displays the collection under an elegant locking glass lid is included at no extra charge!
Show Less
Show More
In stock. Ships in 5-7 business days.
$99.95
per coin
You will receive and pay for 1 coin every other month.
90% silver American treasures, first issued over 100 years ago…
Over 100 years ago in 1917, the Standing Liberty silver quarter was part of a revolutionary redesign of American coin designs…but it was minted for such a short time and in such small quantities that few coins remain today. To make matters worse, most were worn out in circulation or were melted to recover the precious silver. As a result, they are increasingly difficult to find today, especially in a meaningful collection that includes key issues – and few collectors get the chance to own even a single Standing Liberty silver quarter.
But now the Danbury Mint is pleased to offer The Standing Liberty Silver Quarter Collection to a select few collectors…a landmark collection that features eight different years of issue, including the rarely seen 1917 "exposed breast" coin that caused so much outrage and scandal, as well as the final-year 1930 coin and six other historic dates. Each coin is housed in a stunning Neo-Gothic-style holder, and the collection comes with a deluxe wooden display chest at no extra charge. You can look forward to receiving a new coin every other month but pay for each in two convenient monthly installments until your collection is complete.
Product Specifications:
Coins Included: Eight Standing Liberty Silver Quarters
Display Material: Wooden
Display Size: 10" Long x 10" Wide x 2-1/2" Deep

Item #:10365-0032