The Purple Heart Hall of Honor Commemorative Silver Dollar & Half Dollar Set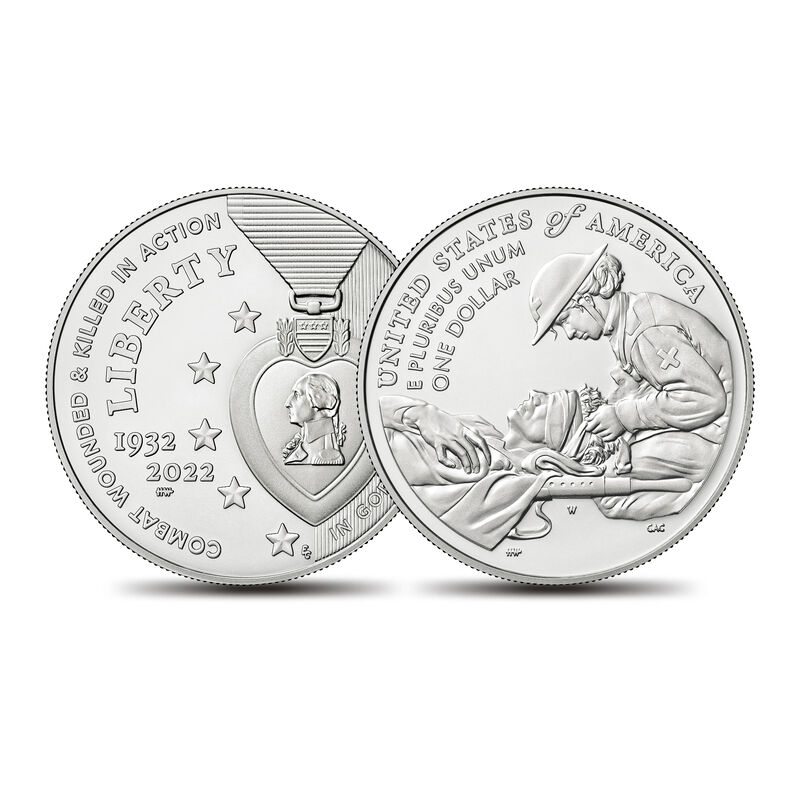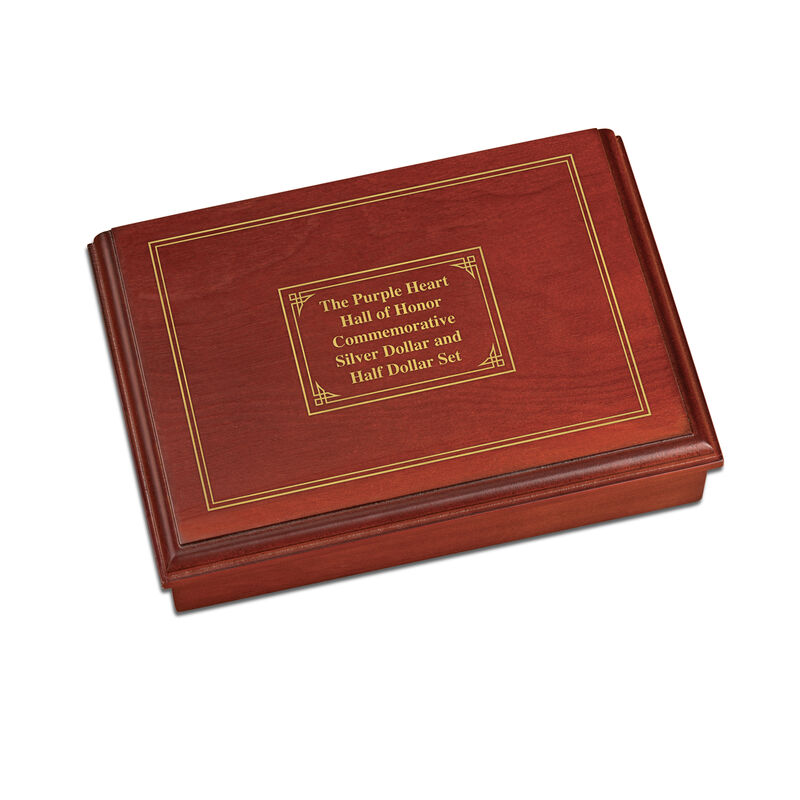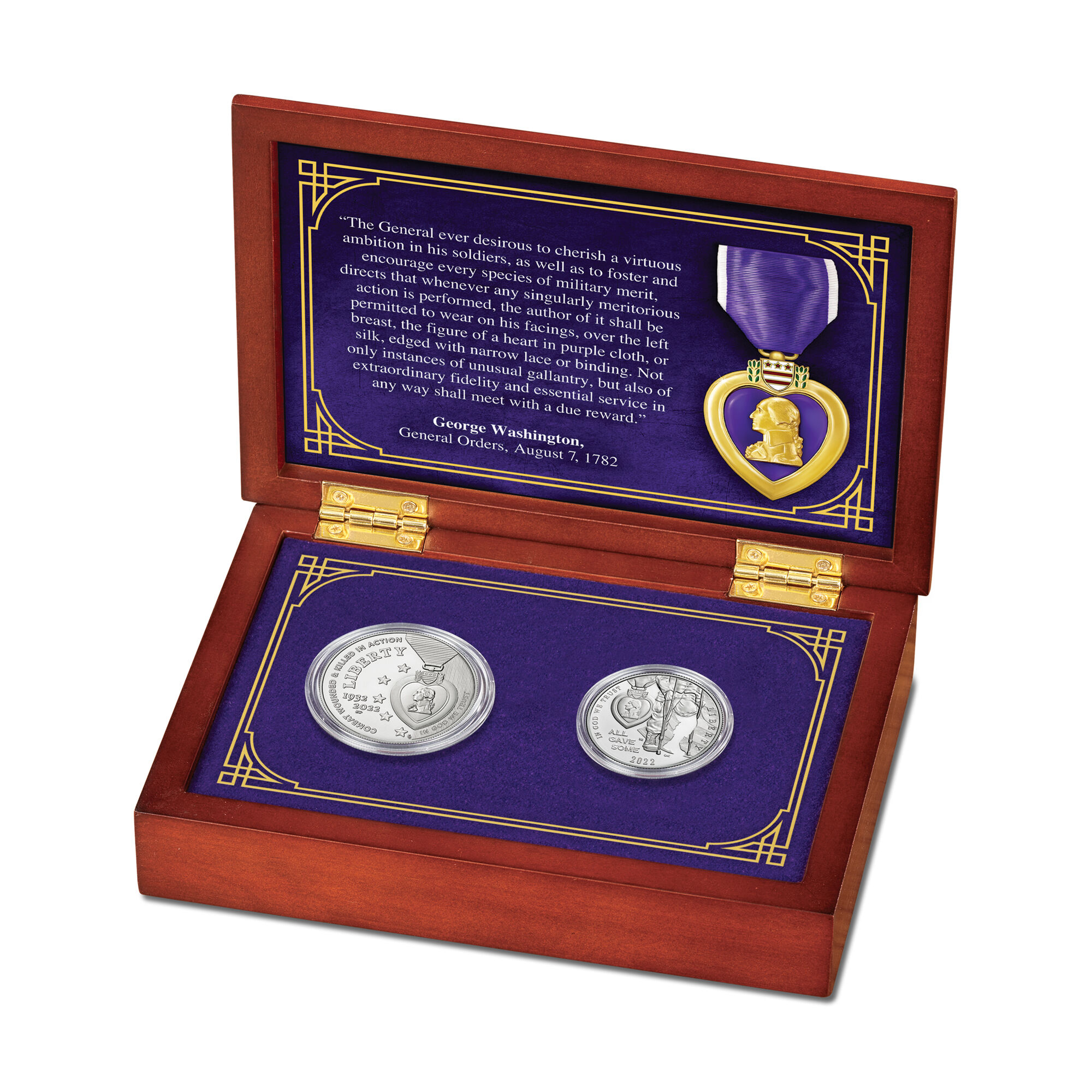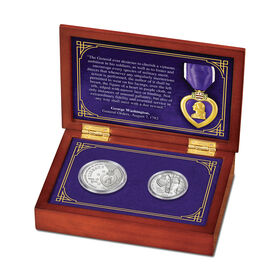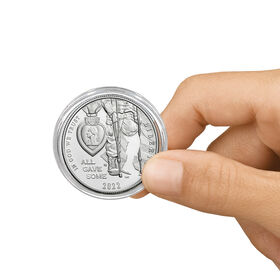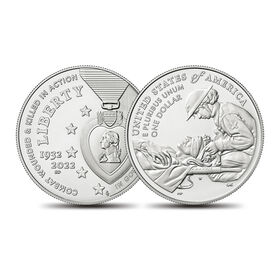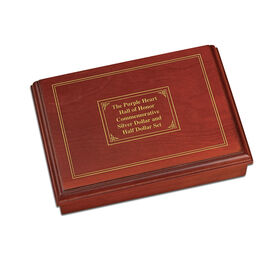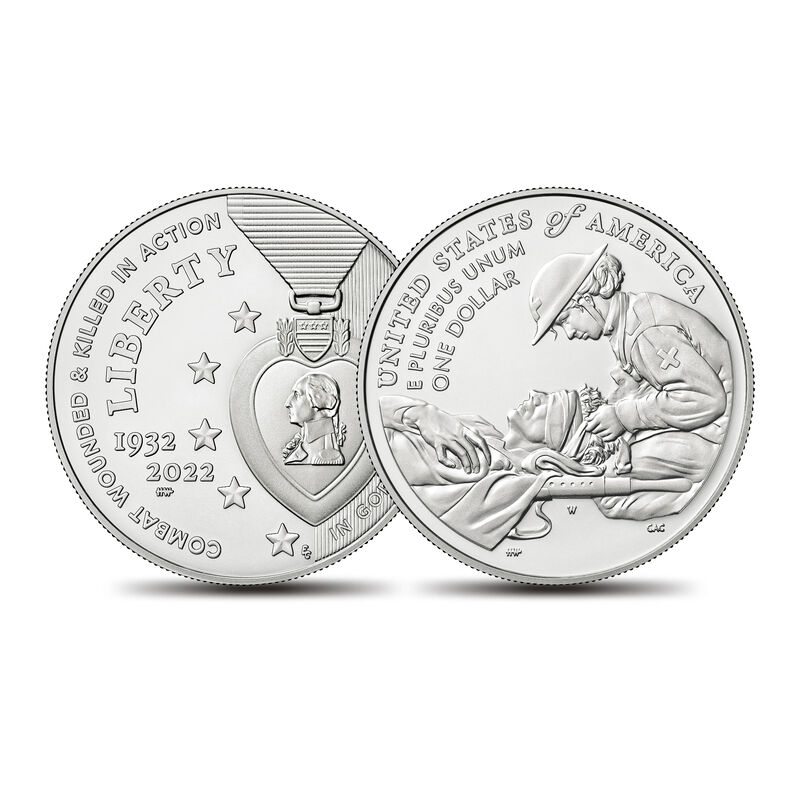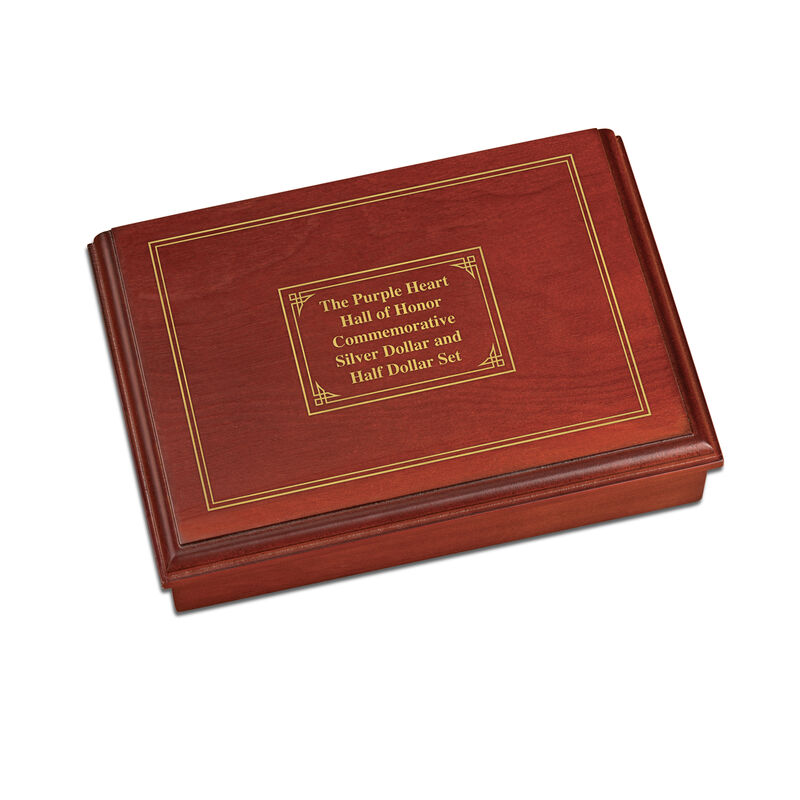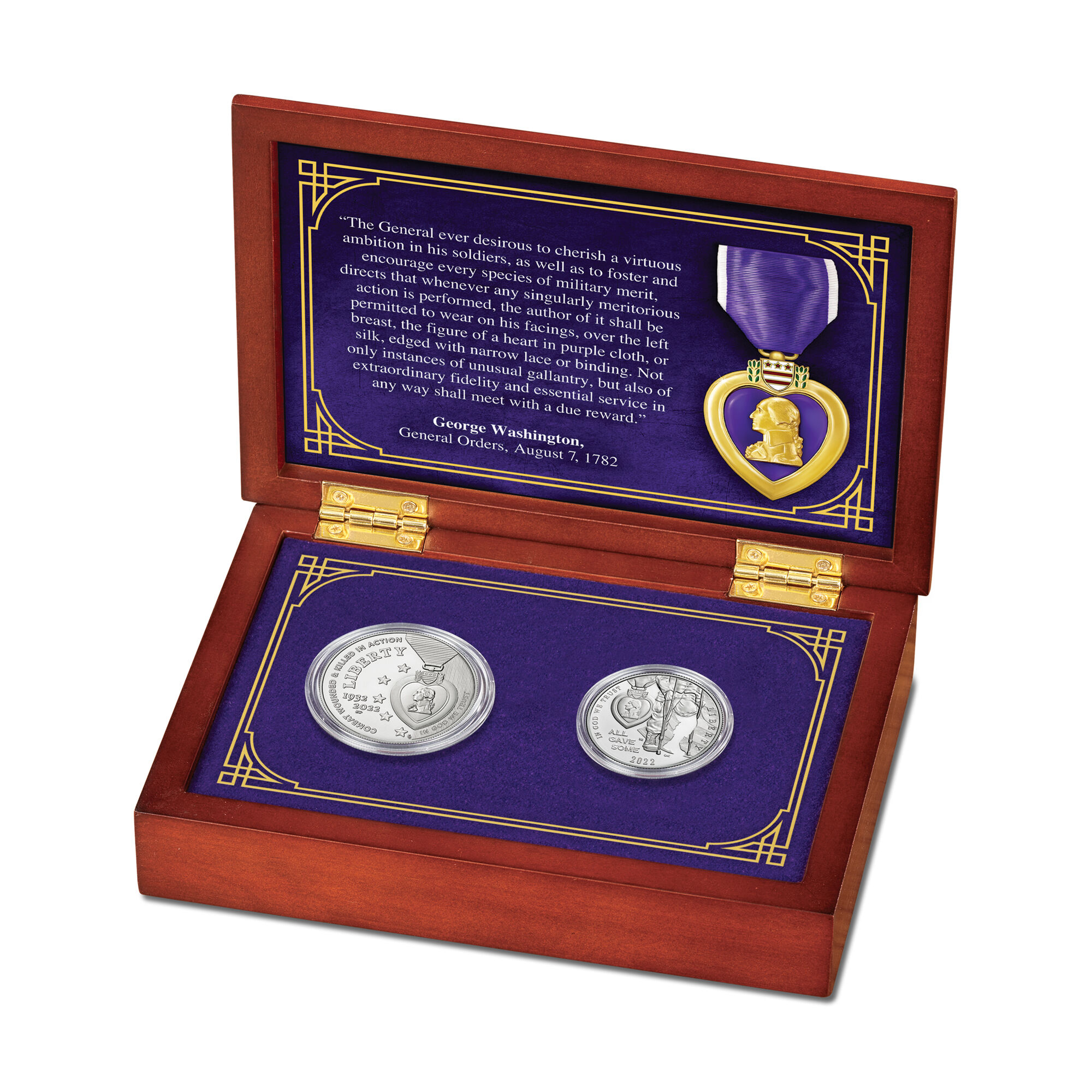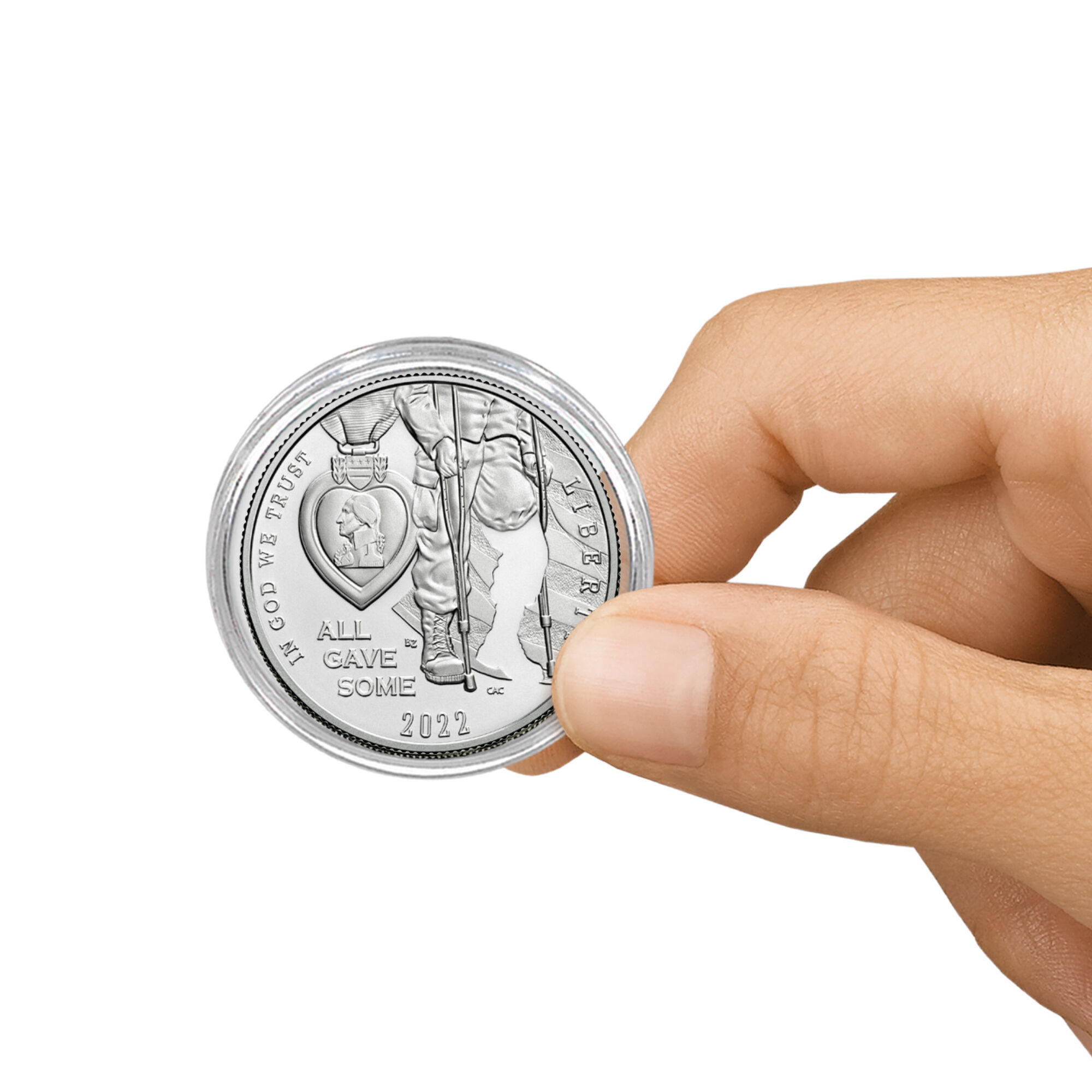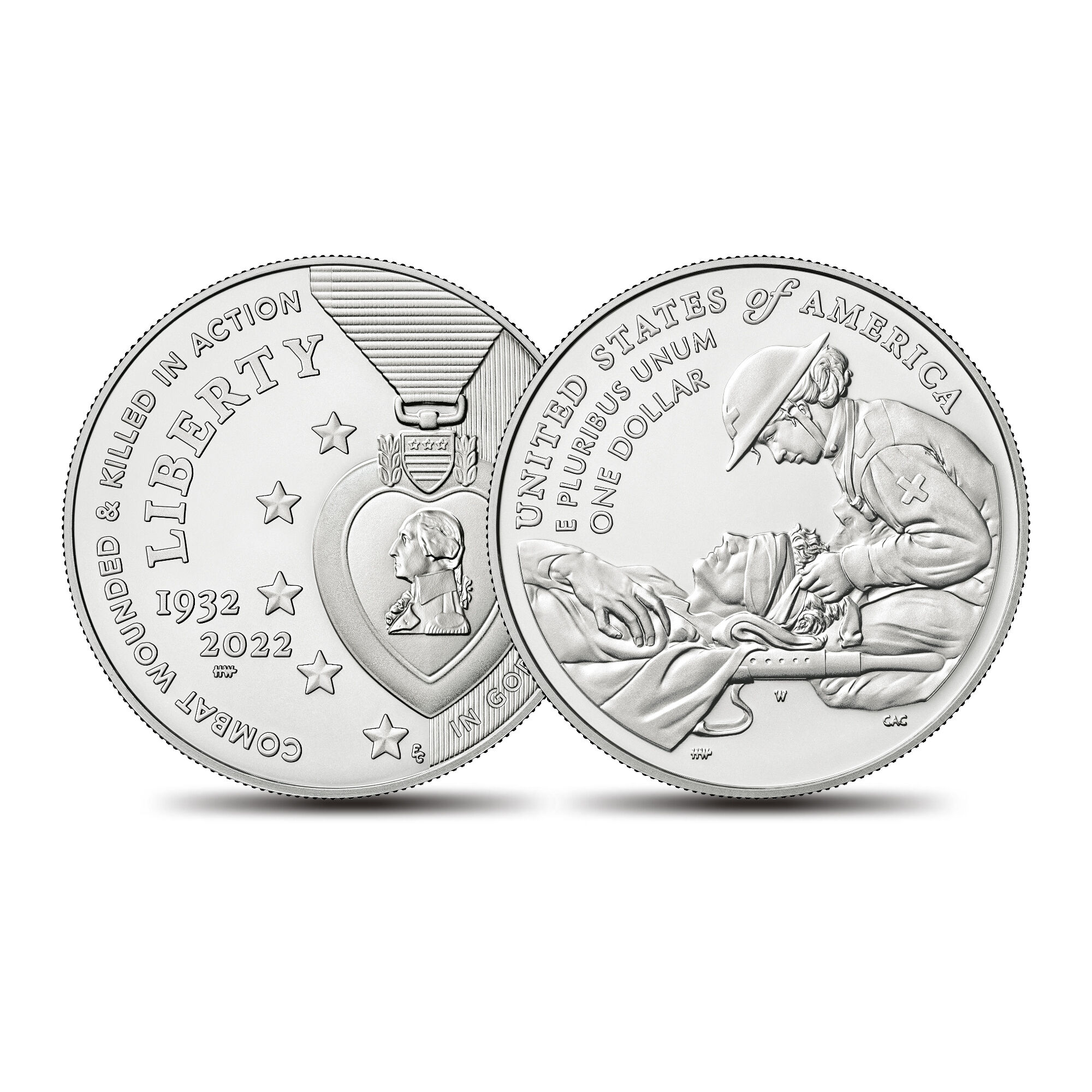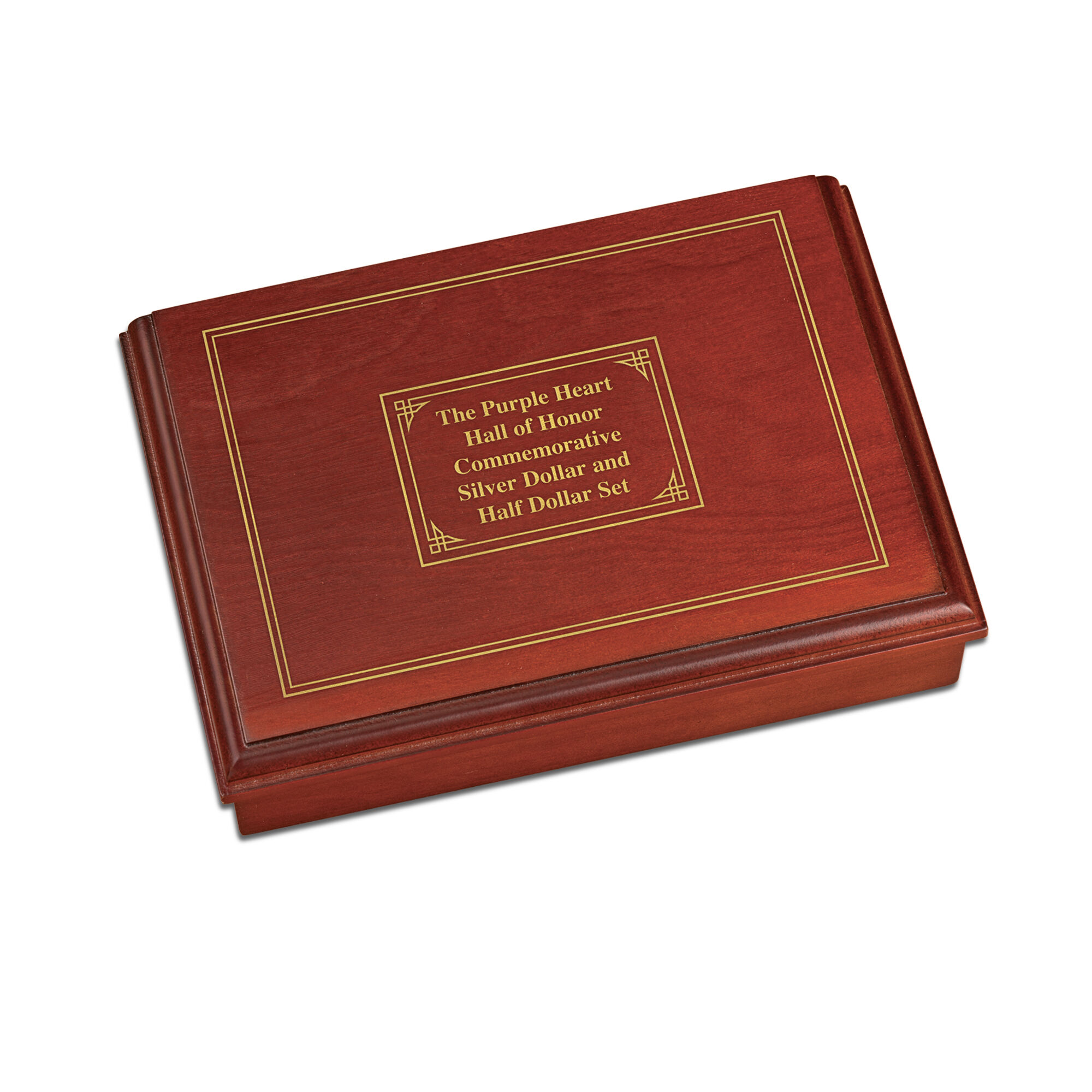 A magnificent coin set honoring America's greatest heroes…
Includes the limited-edition Purple Heart silver dollar struck in 99.9% silver along with the historic half dollar, both in pristine uncirculated condition.
The coins in this set are in the same breathtaking uncirculated condition as the day they were issued by the U.S. Mint.
Each coin is housed in a crystal-clear capsule that makes it safe to examine the amazing designs on both sides without fear of damage from dust, dirt and fingerprints.
The set comes with a luxurious wooden display case. The underside of the lid includes an actual-size image of the Purple Heart, along with a quote from George Washington in 1782 outlining the criteria for awarding the medal.
Show Less
Show More
SOLD OUT at the U.S. Mint!
The Purple Heart was first awarded for bravery during the American Revolution. It was designed by George Washington in 1782 as a purple heart-shaped badge to reward exceptional bravery among America's fighting men – making it the first military award in American history. Presented to men and women wounded or killed in action, it is still revered as the ultimate badge of courage on the battlefield.
The Purple Heart Hall of Honor Commemorative Silver Dollar and Half Dollar Set is a tribute to all the men and women who have received this special honor…and it makes a powerful set that symbolizes more than two centuries of American history. The set features both historic coins: the 99.9% silver dollar and the equally stunning half dollar. Together, they create a beautiful tribute to those who defend our freedom and liberty.
Each coin was made in a strictly limited edition and was struck to the finest uncirculated quality, a level of minting excellence that makes American coins among the most highly sought after in the world. Not surprisingly, both coins SOLD OUT and are no longer available from the U.S. Mint, making it increasingly difficult to find even one coin, let alone the complete set of two matching coins.
Product Specifications:
Coins Included: 1 Uncirculated 99.9% Silver Dollar and 1 Uncirculated Half Dollar
Display Material: Wooden
Display Size: 7" Long x 5" Wide x 1 1/2" Tall (Closed)

Item #:11093-0013