The Legendary Seven - The San Francisco Silver Eagles Proofs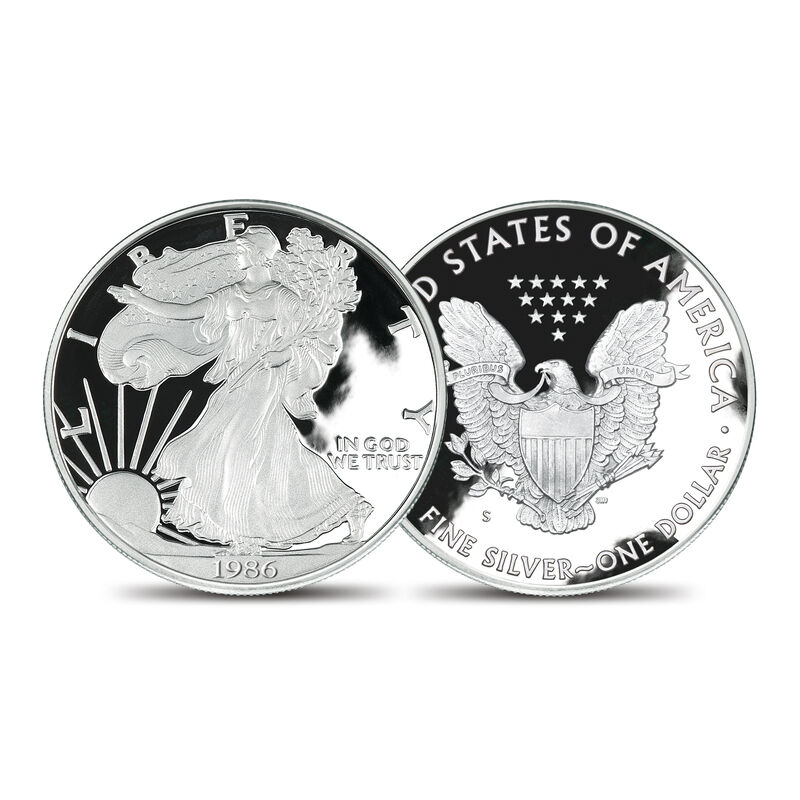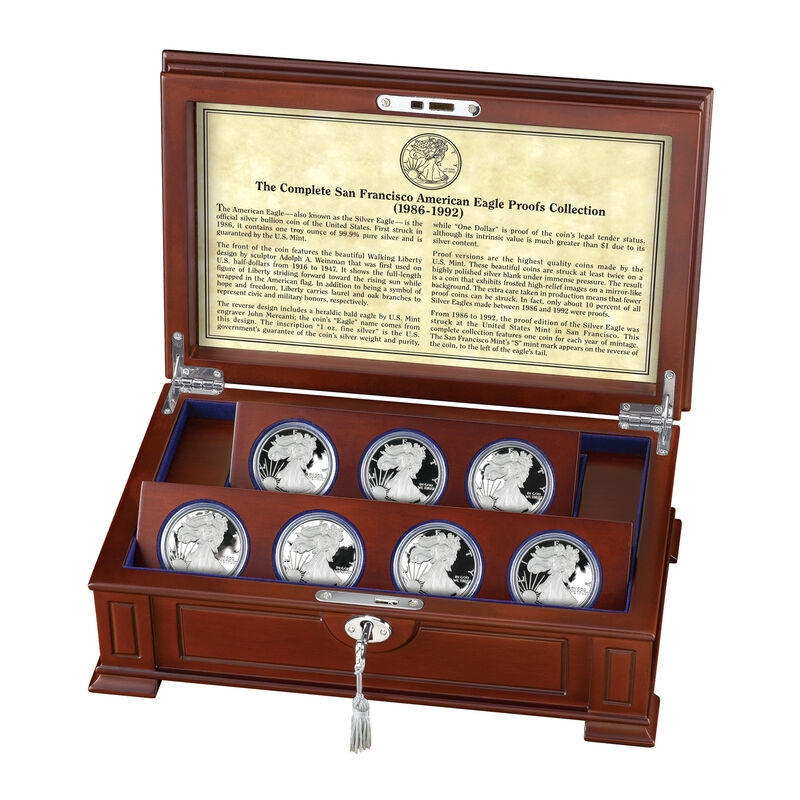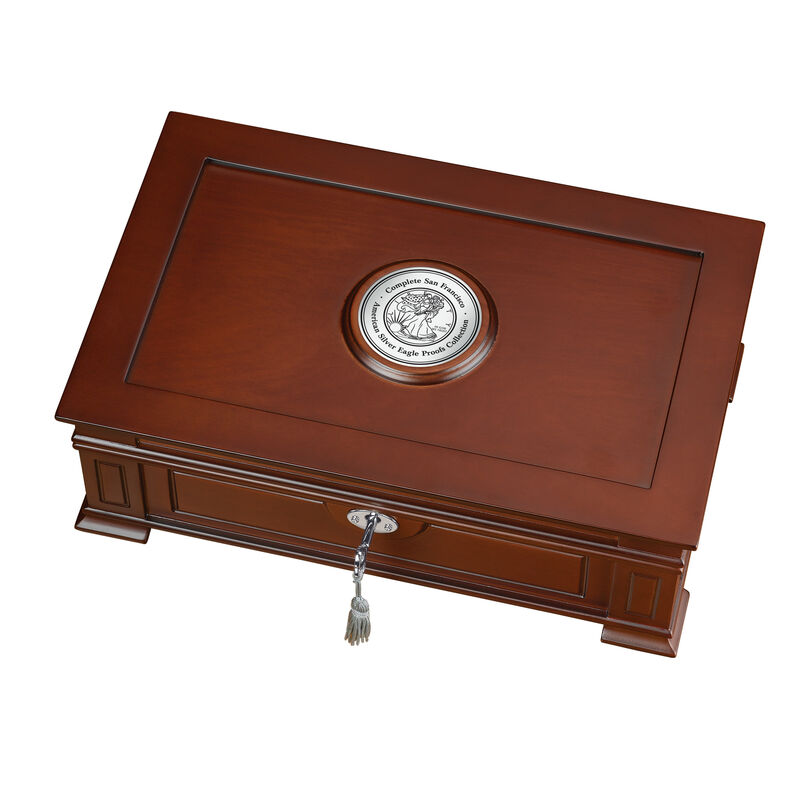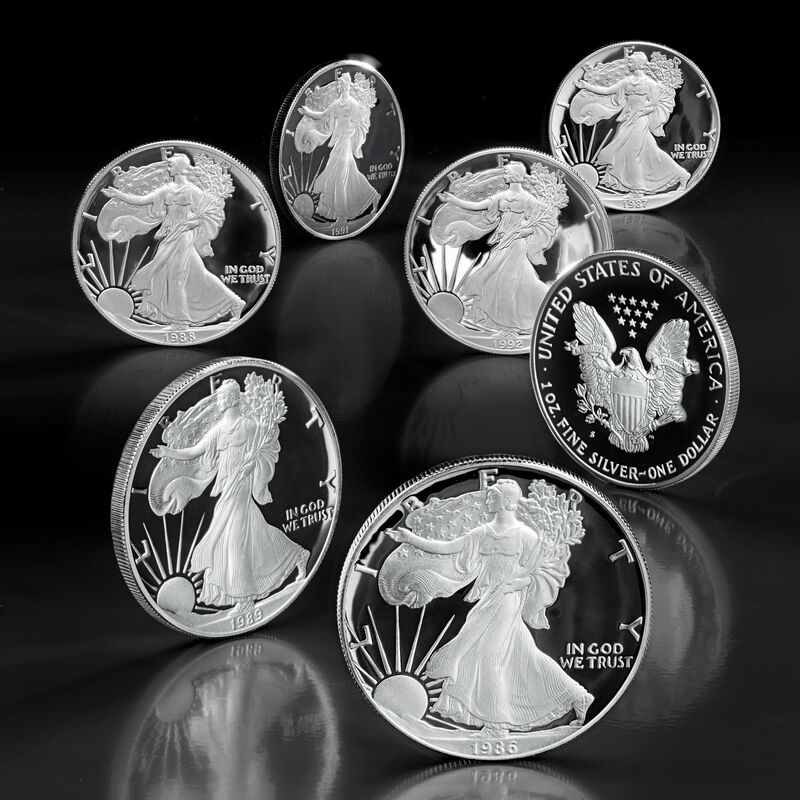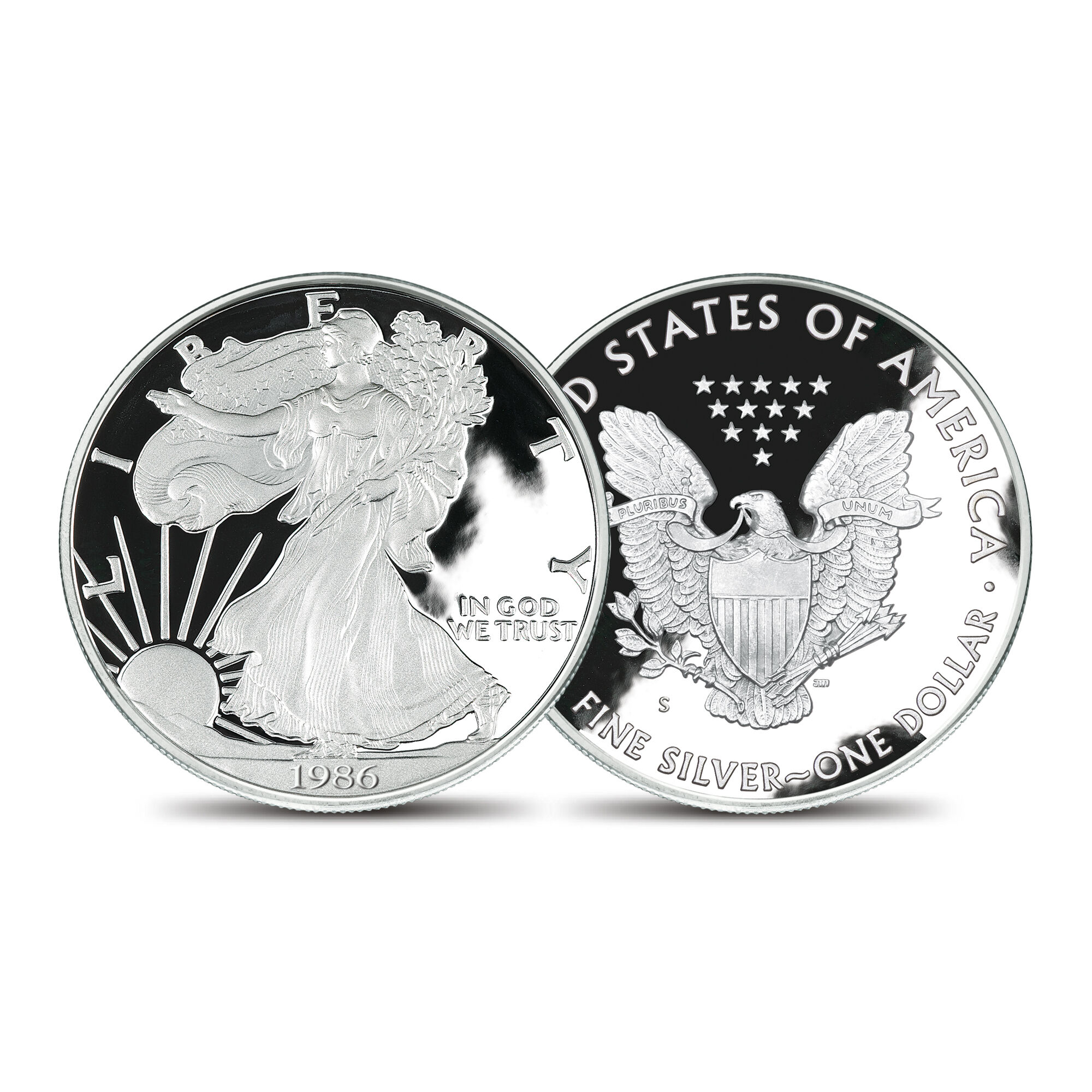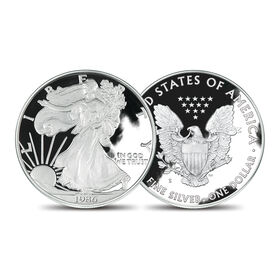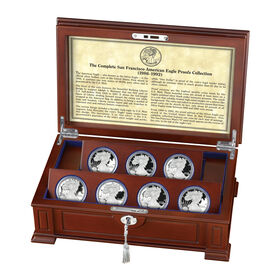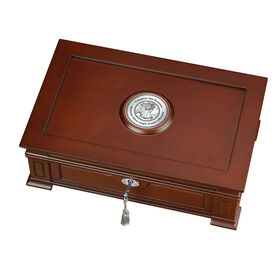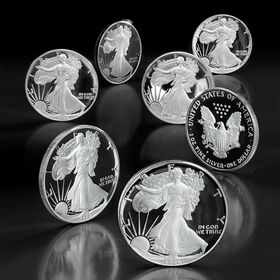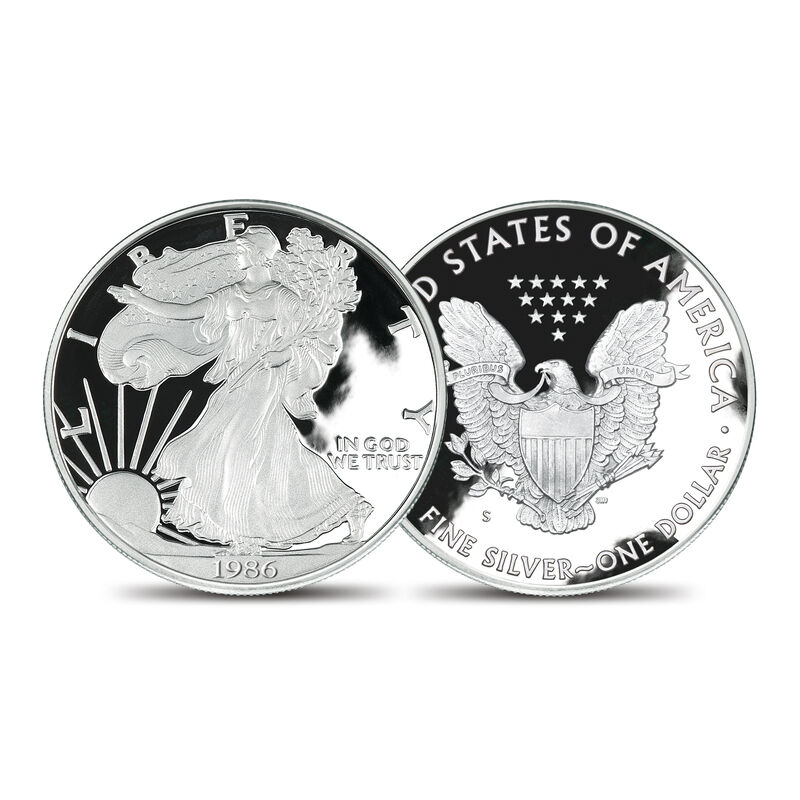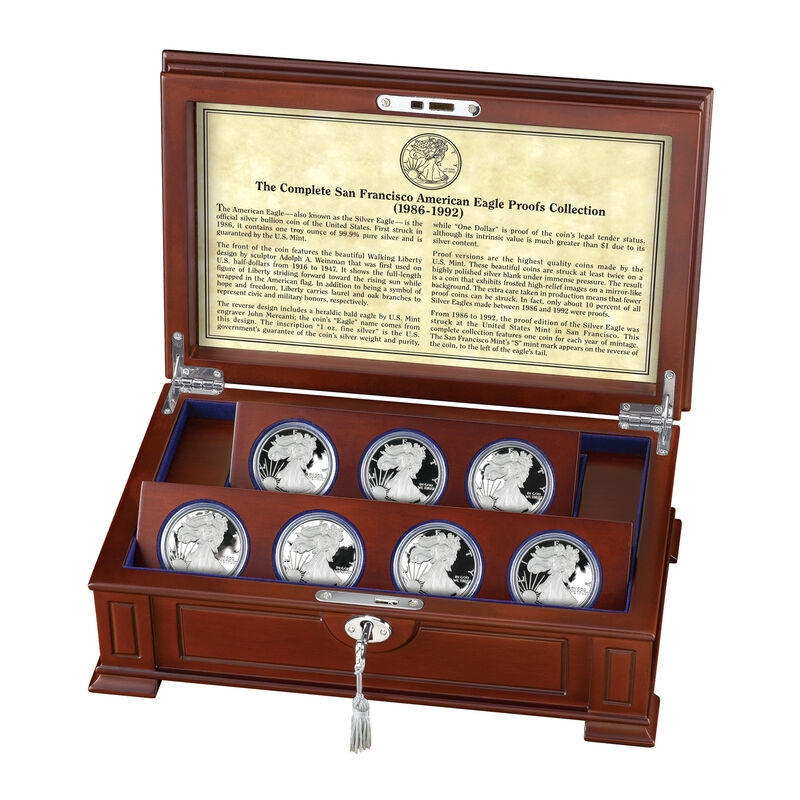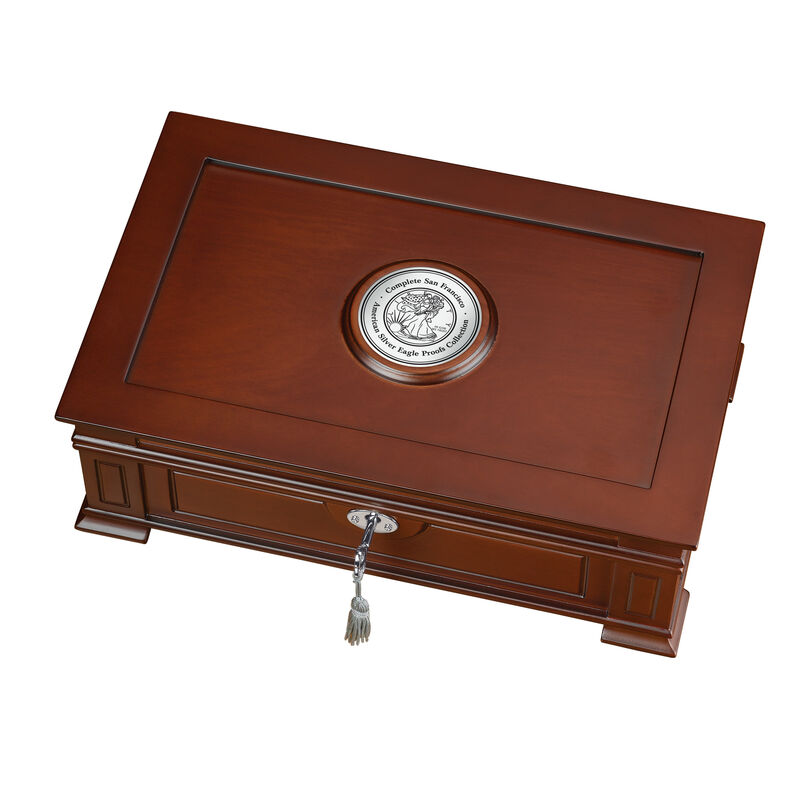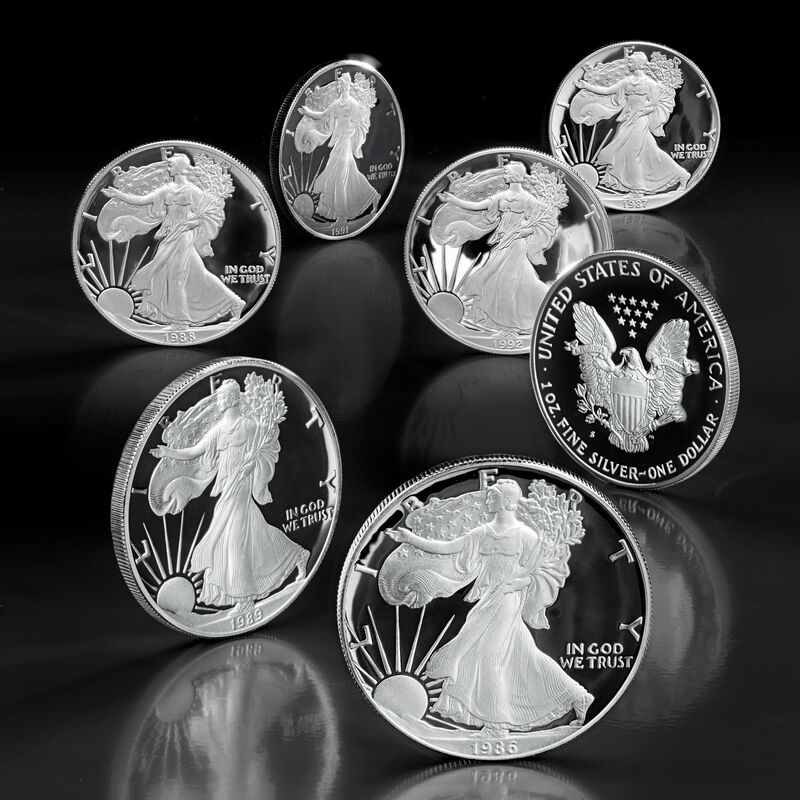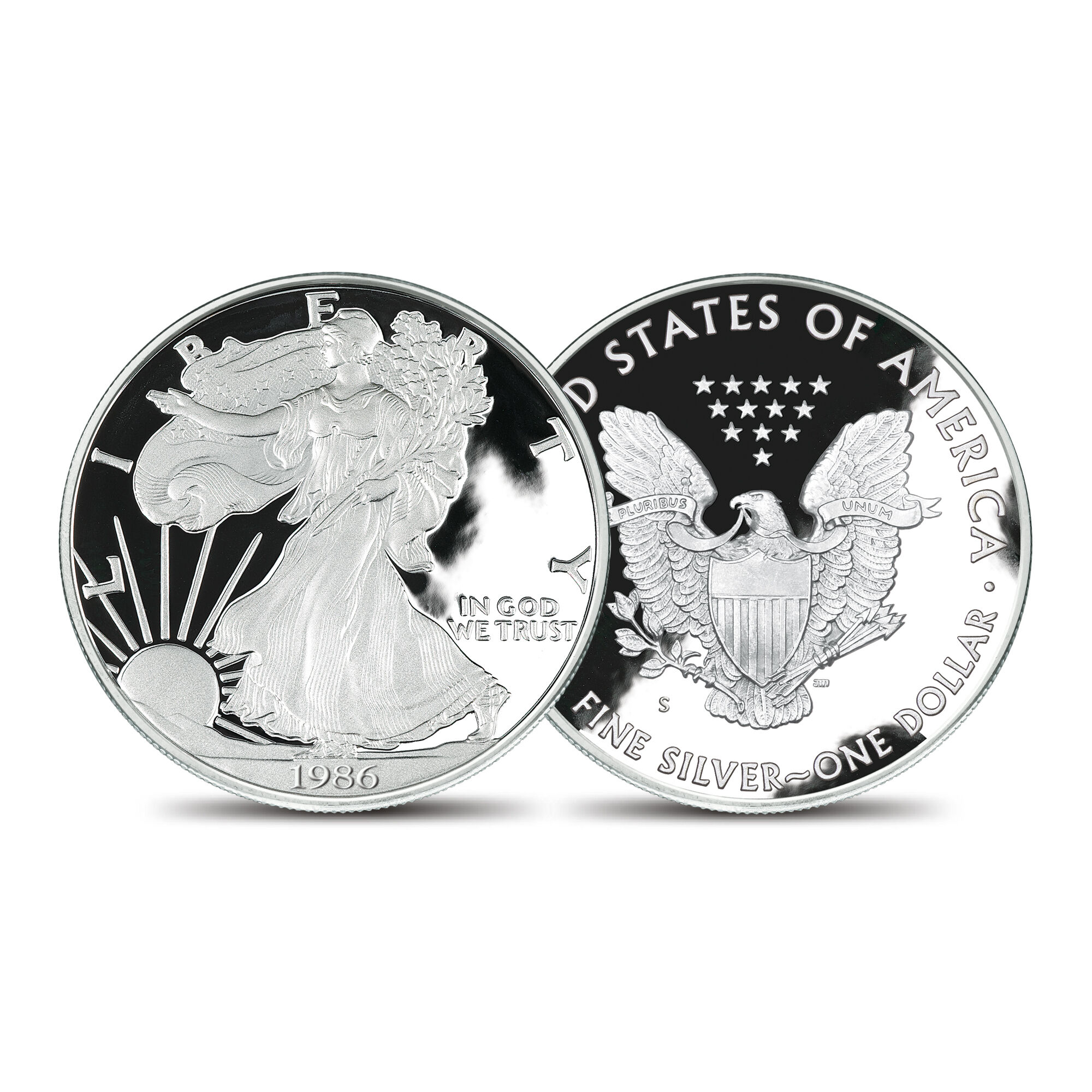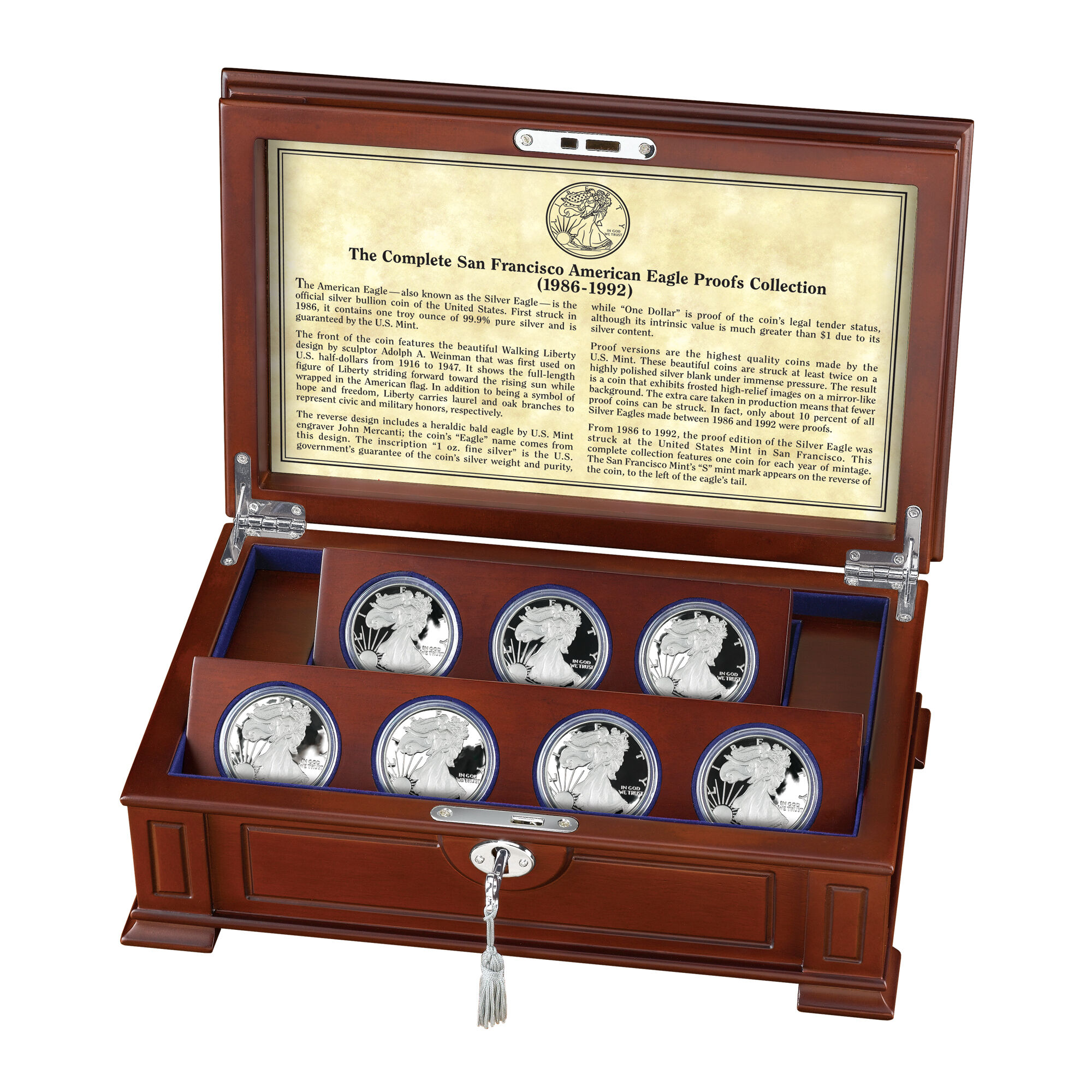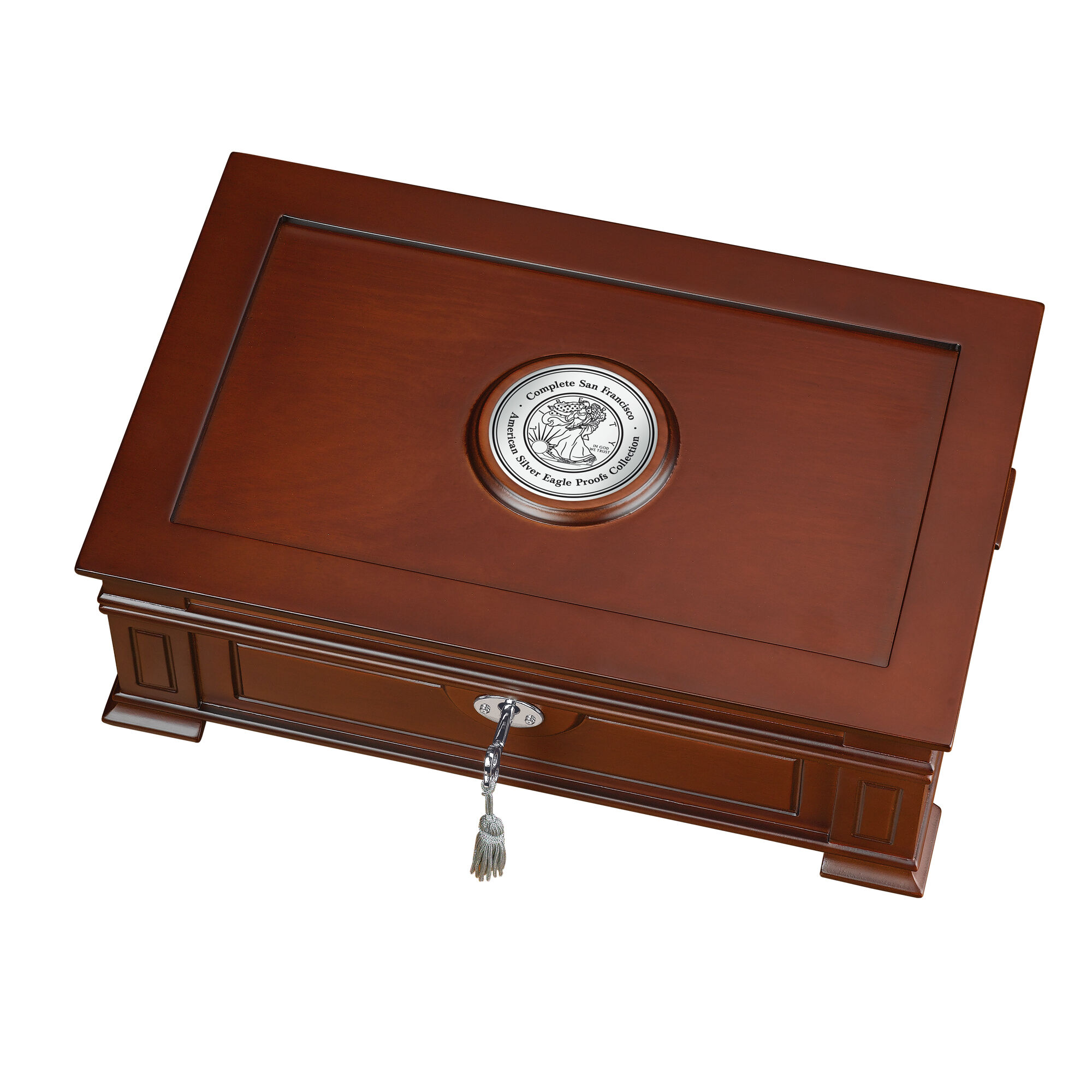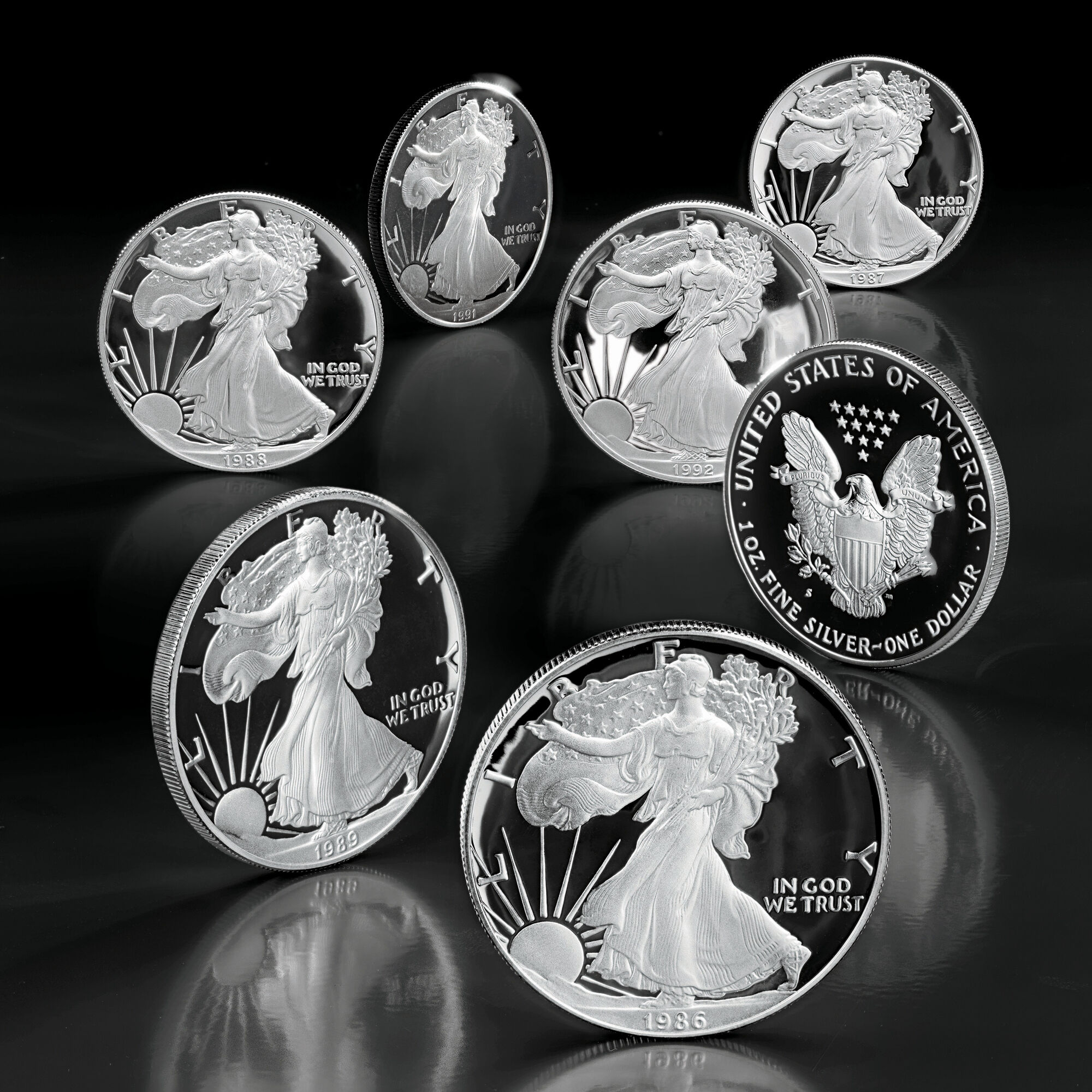 A must have treasury made by the U.S. Mint…
This incredible collection offers a complete set of all seven Silver Eagle coins minted exclusively at the legendary San Francisco Mint between 1986 and 1992.
Each coin is minted from 99.9% pure silver and is presented in highly-coveted proof condition.
The collection is individually safeguarded in a crystal-clear capsule, perfect for shielding the coins from dust, dirt, and fingerprints.
Show Less
Show More
$279.95
per coin
You will receive 1 coin every other month.
America's first 99.9% silver coin.
As the perfect finishing touch, you will also receive a custom-made wooden display to house your complete collection. Hand crafted exclusively to complement this collection, the display features a metallic plaque affixed to the lid, along with expert narrative about the Silver Eagle and the San Francisco Mint.
Price is subject only to possible adjustment if needed for unusual market conditions.
Product Specifications:
Coins Included: 7 American Eagle Silver Dollar proofs, minted exclusively at the San Francisco Mint from 1986 thru 1992.
Display Material: Wooden
Display Size: 12" Long x 4" High x 7-1/2" Deep
Item #:5414-0066