The Legendary Seven - The San Francisco Silver Eagles Proofs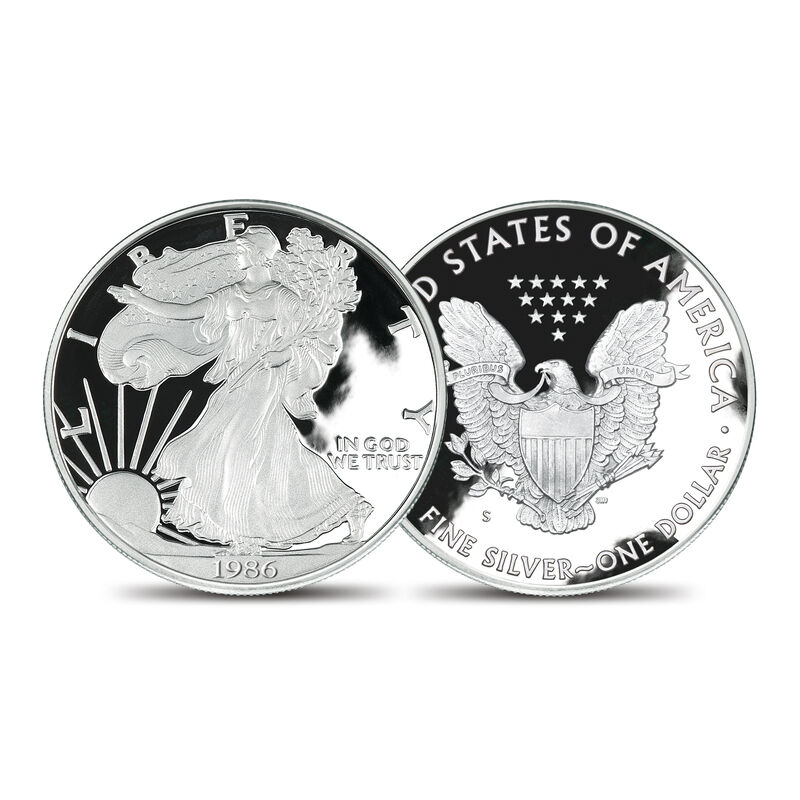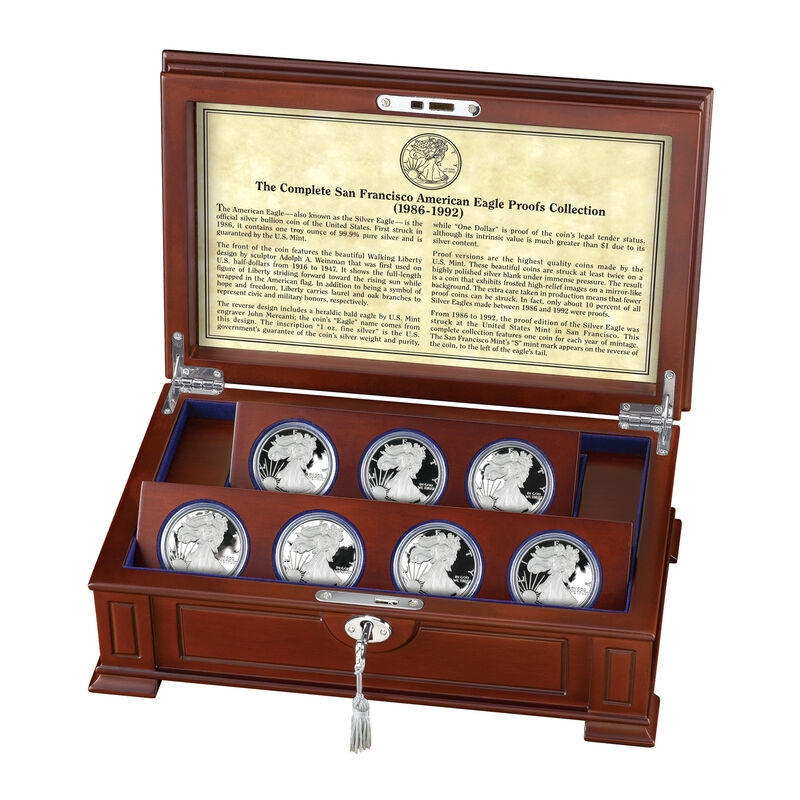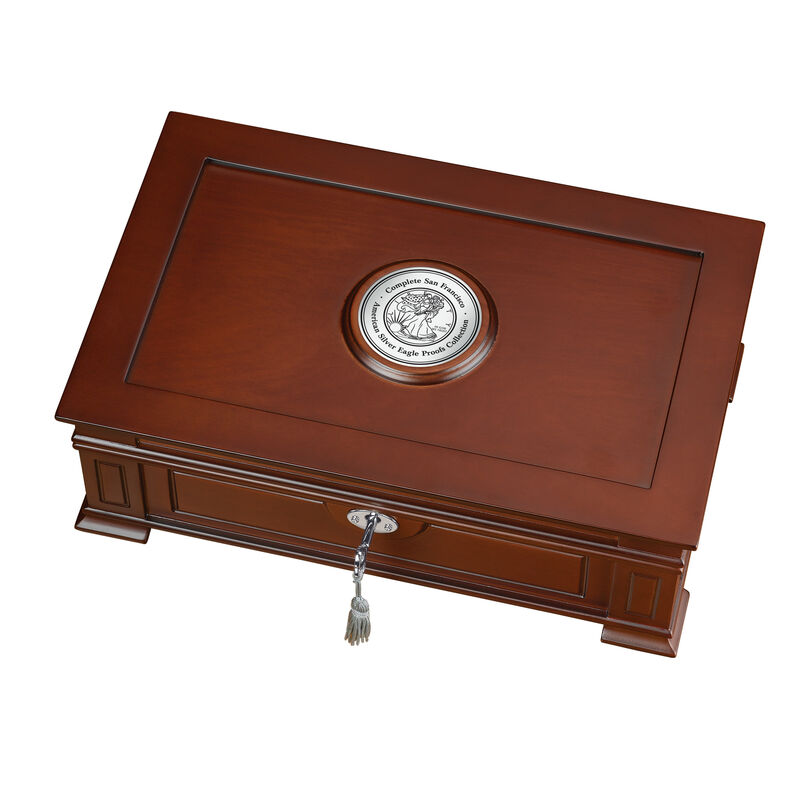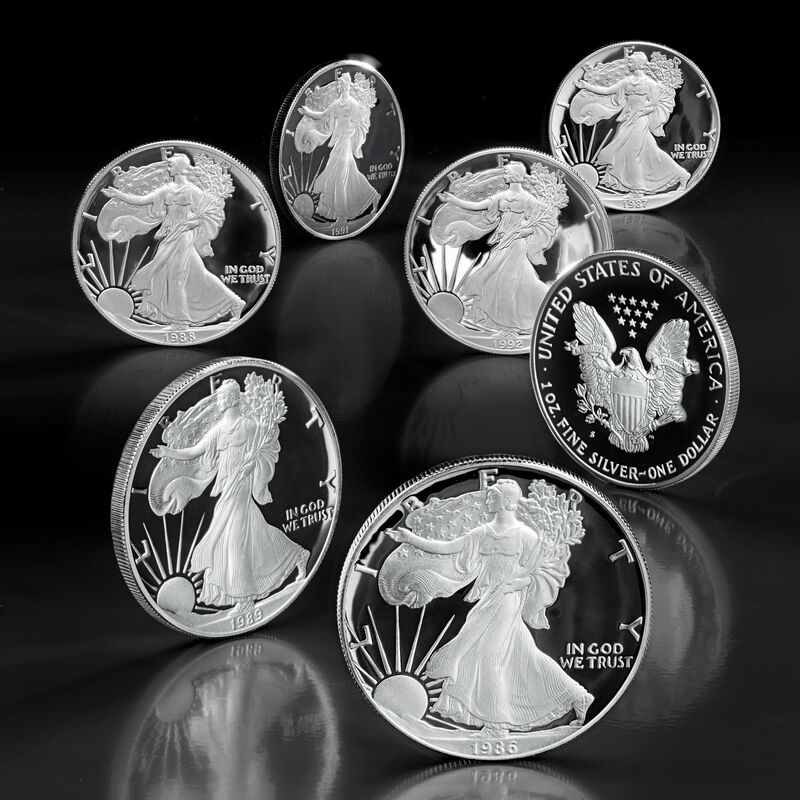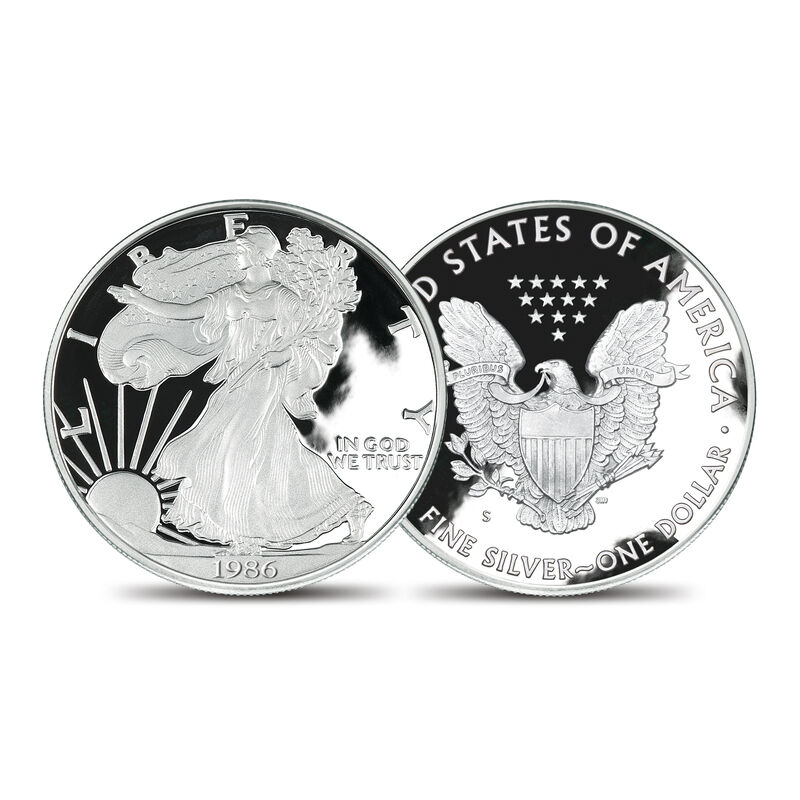 A must have treasury made by the U.S. Mint…
This incredible collection offers a complete set of all seven Silver Eagle coins minted exclusively at the legendary San Francisco Mint between 1986 and 1992.
Each coin is minted from 99.9% pure silver and is presented in highly-coveted proof condition.
The collection is individually safeguarded in a crystal-clear capsule, perfect for shielding the coins from dust, dirt, and fingerprints.
Show Less
Show More
Ships in 1-2 weeks.
$149.95
per coin
You will receive 1 coin every other month.
America's first 99.9% silver coin.
As the perfect finishing touch, you will also receive a custom-made wooden display to house your complete collection. Hand crafted exclusively to complement this collection, the display features a metallic plaque affixed to the lid, along with expert narrative about the Silver Eagle and the San Francisco Mint.
Product Specifications:
Coins Included: 7 American Eagle Silver Dollar proofs, minted exclusively at the San Francisco Mint from 1986 thru 1992.
Display Material: Wooden
Display Size: 12" Long x 4" High x 7.5" Deep
Item #:5414-0058