The Eisenhower Memorial One Dollar Mint Mark Set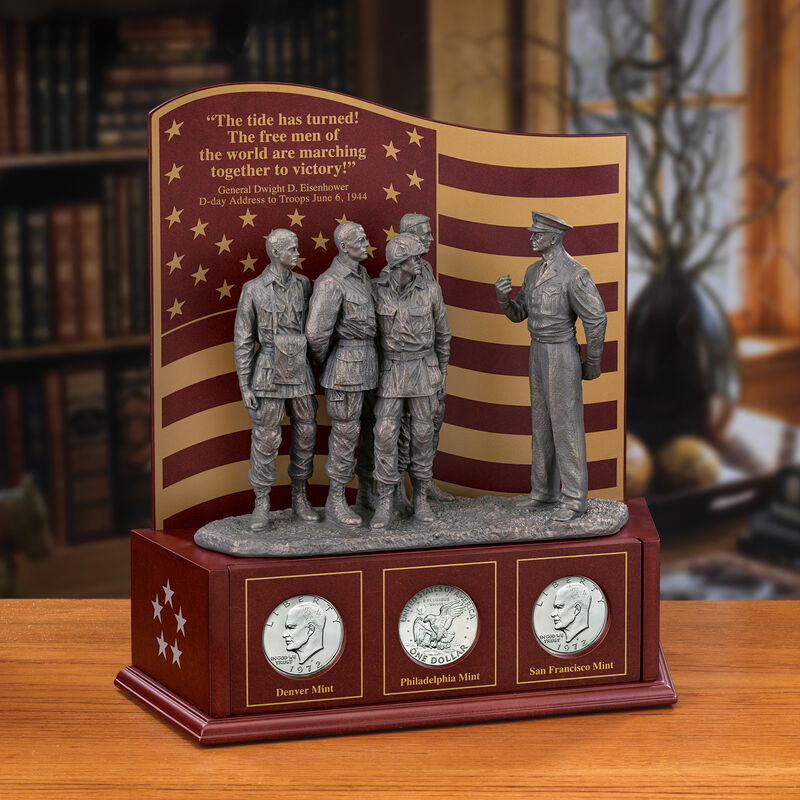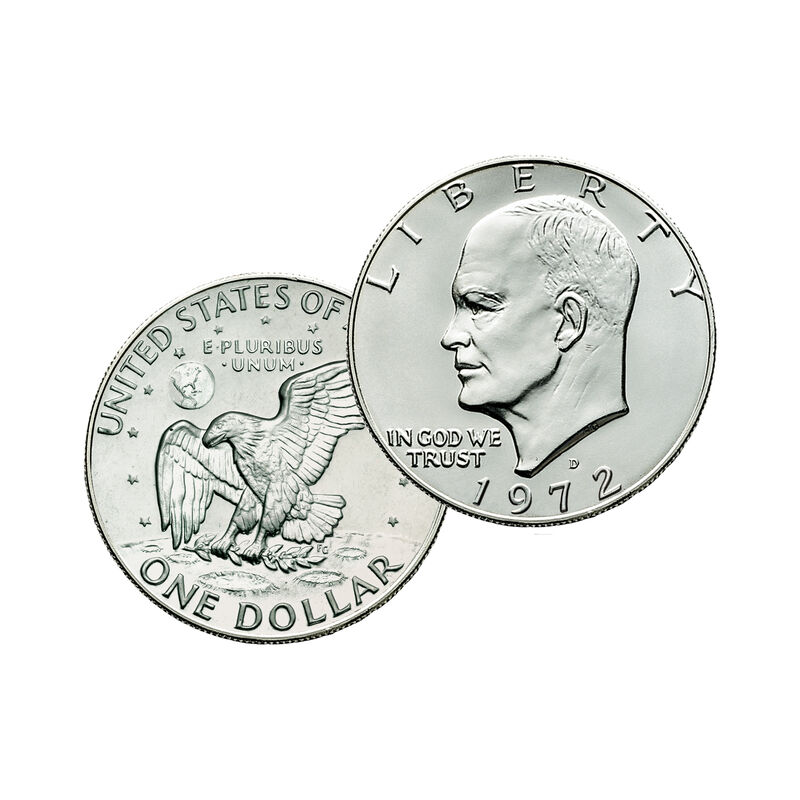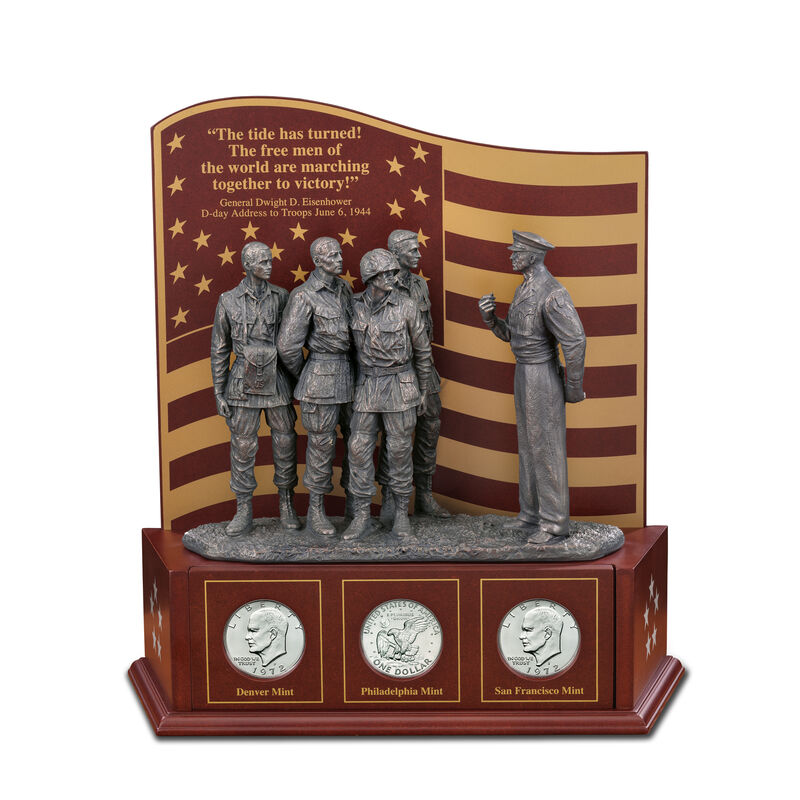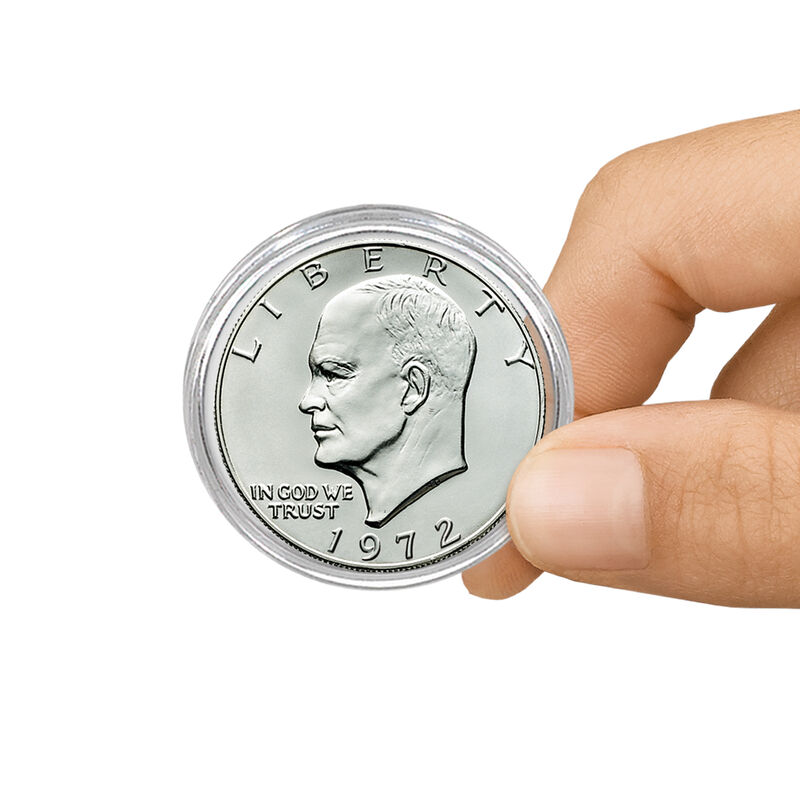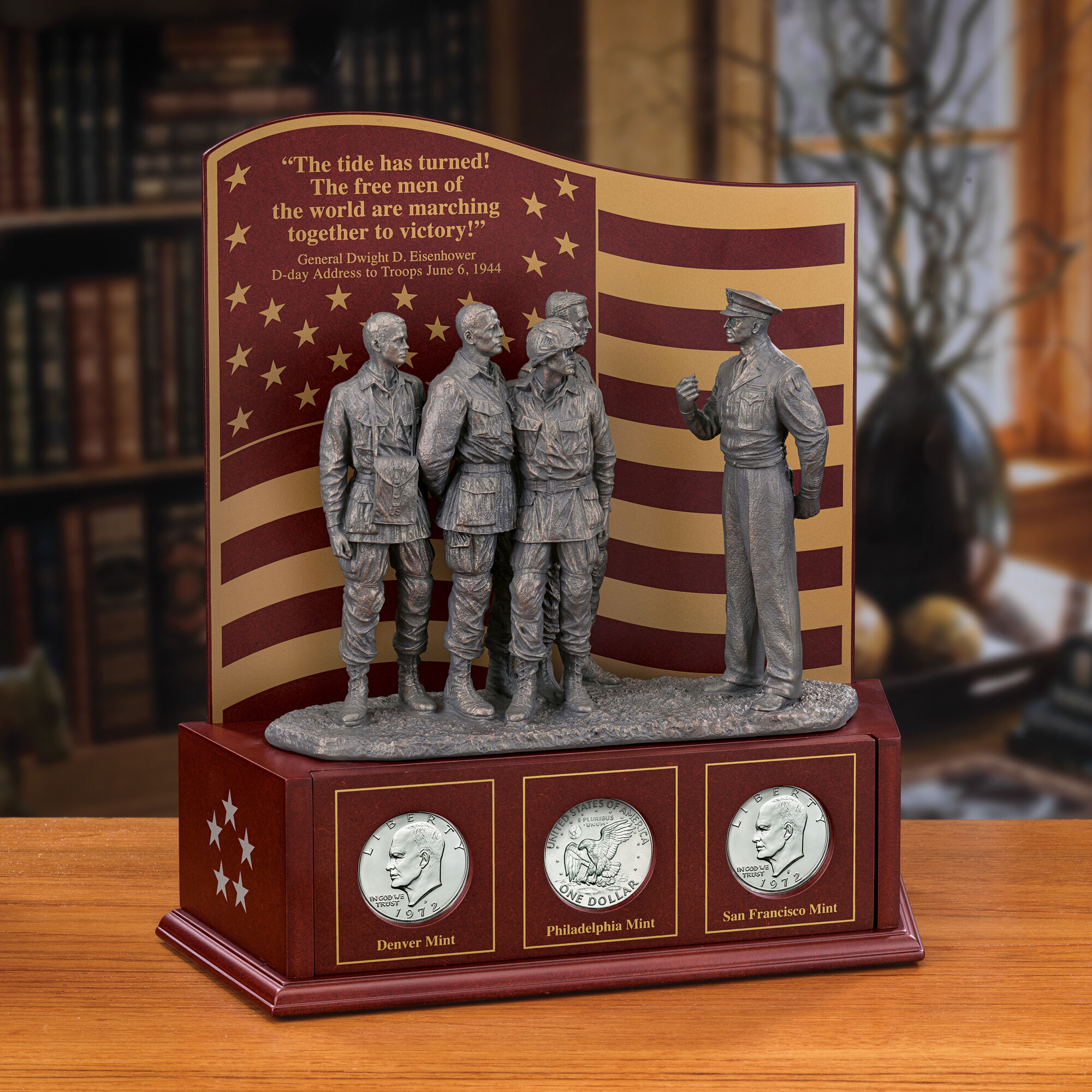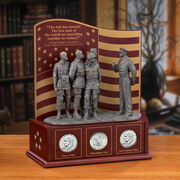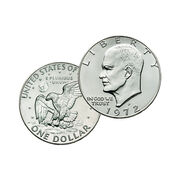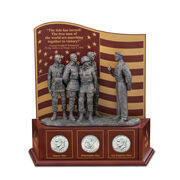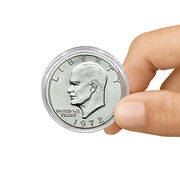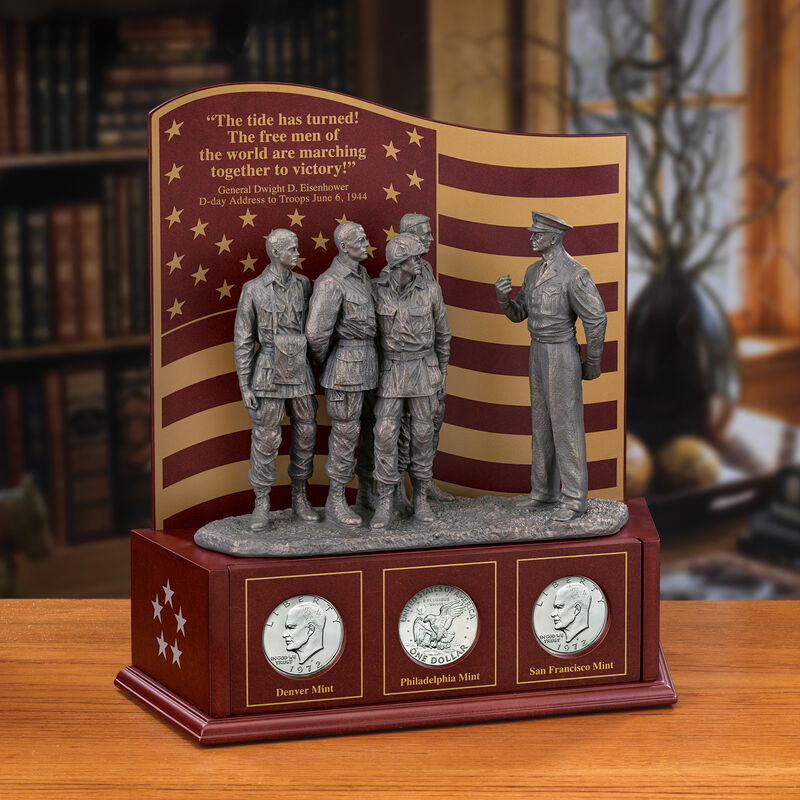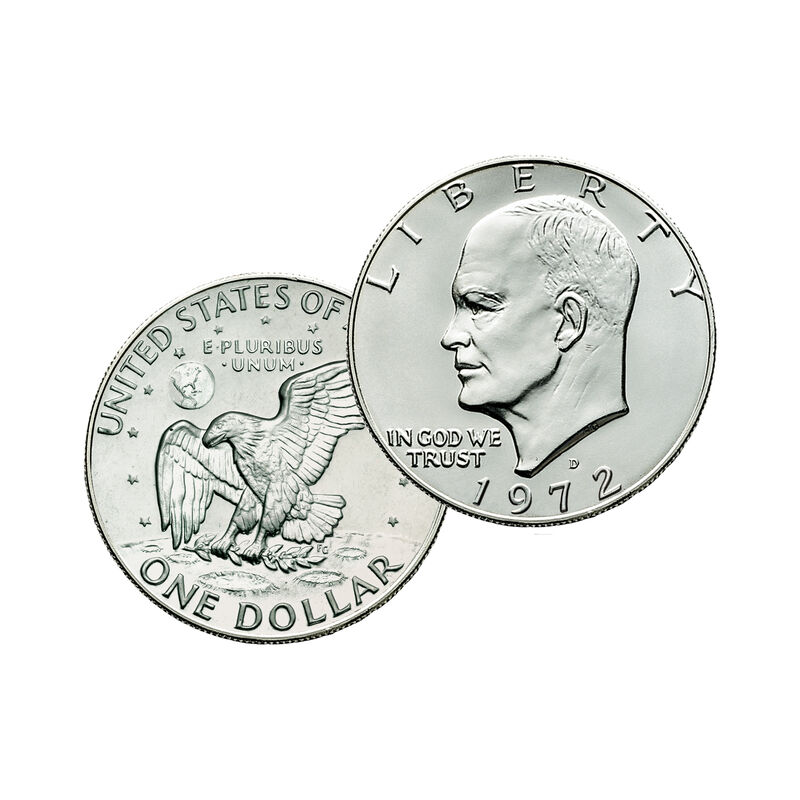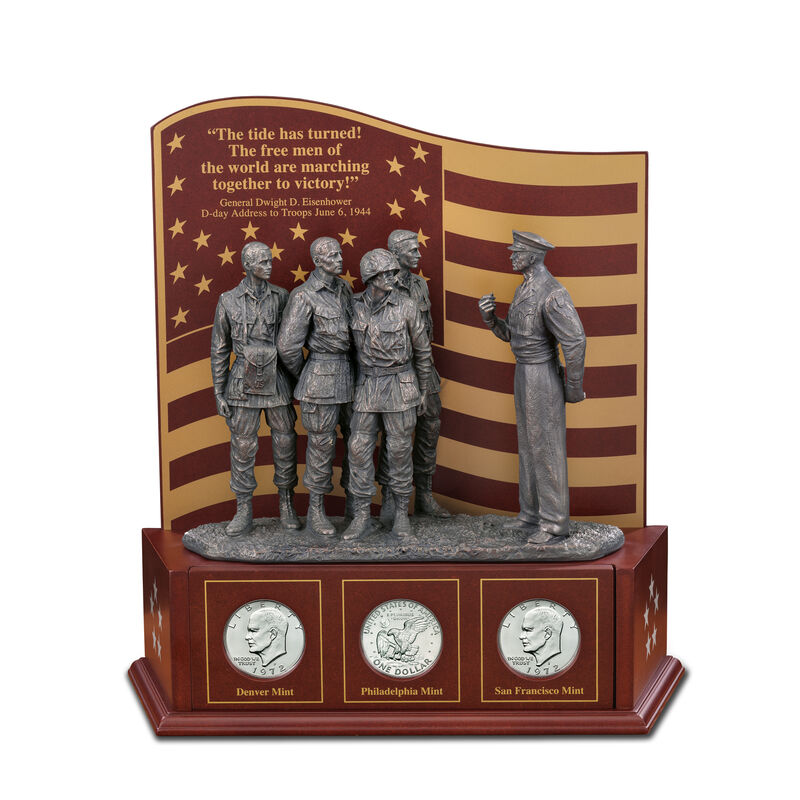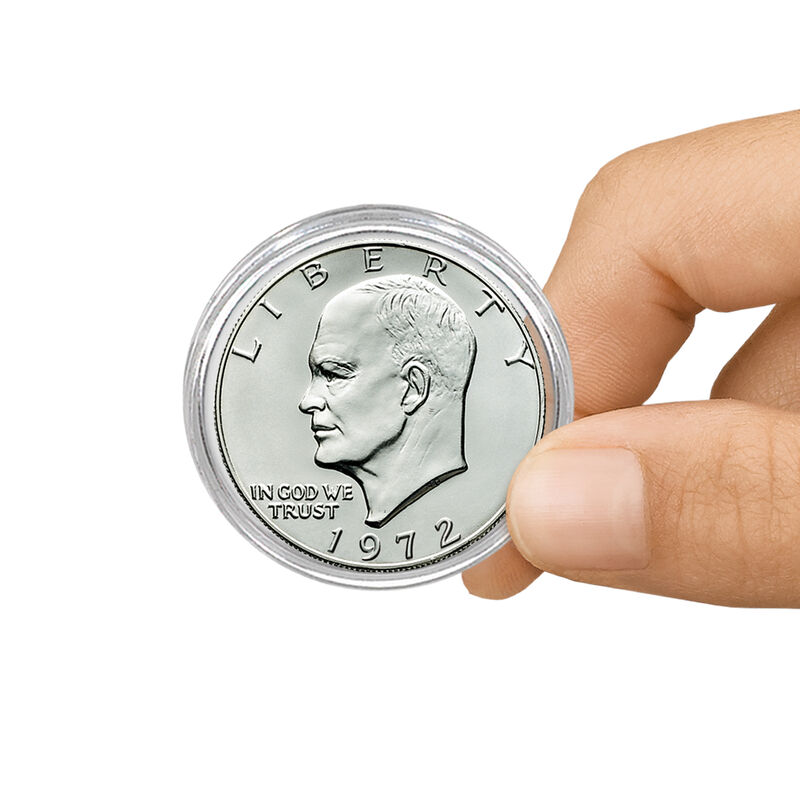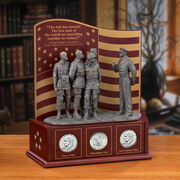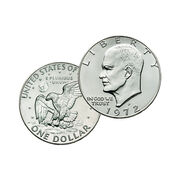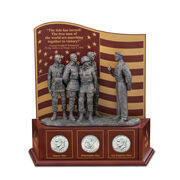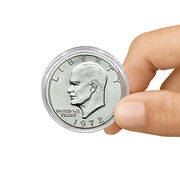 The Eisenhower Memorial One Dollar Mint Mark Set
A landmark collection featuring an iconic American coin…
Three Eisenhower dollars, each over 40 years old, including the rarely seen 40% Silver coin!
Coins are presented in the same gleaming uncirculated condition as they day they were struck by the U.S. Mint over 40 years ago.
The coins are encapsulated in a removable, magnetic wooden panel that is set in the front of the base. The encapsulation makes it safe to examine both sides of each coin without fear of damage from dust, dirt and fingerprints.
Beautifully displayed in a sculptural display inspired by the Dwight D. Eisenhower Memorial in Washington, D.C.
Show Less
Show More
The complete mint mark set of uncirculated Eisenhower Dollars in an inspriational display.
Eisenhower Dollars were made at three different U.S. Mints – Philadelphia, Denver and San Francisco – and this set includes all three coins for a complete set. What's more, the San Francisco Mint was the only mint to produce this coin in 40% silver…making the Eisenhower Dollar one of the very last coins in history to be struck in this level of silver.
Remarkably, each Eisenhower Dollar is presented in the same spectacular uncirculated condition as the day it left the U.S. Mint more than 40 years ago. All Eisenhower Dollars are increasingly scarce, but the most desirable and the hardest to find are the small quantity that remain in such superb condition.
As the perfect showcase, the complete mint mark set of Eisenhower Dollars is housed in an incredibly detailed, hand-painted Eisenhower Memorial sculptural display that was specially commissioned by the Danbury Mint exclusively for this set. The display shows Eisenhower addressing his troops on the eve of D-Day, June 6, 1944, along with an inspiring quote from his historic speech.
Product Specifications:
Coins Included: 3 Eisenhower Dollars, One From Each Mint, in Uncirculated Condition
Display Material: Cold-cast Sculpture with Wooden Base
Display Size: 10-1/2" Tall x 11" Wide x 4" Deep

Item #:11052-0012