The Coronation of King Charles III Silver Bullion Commemorative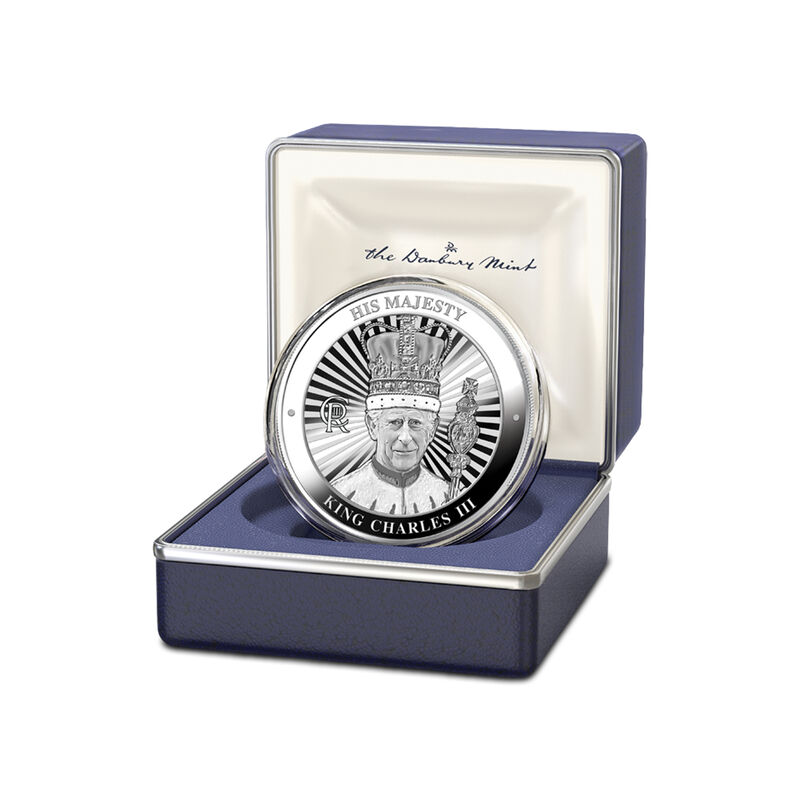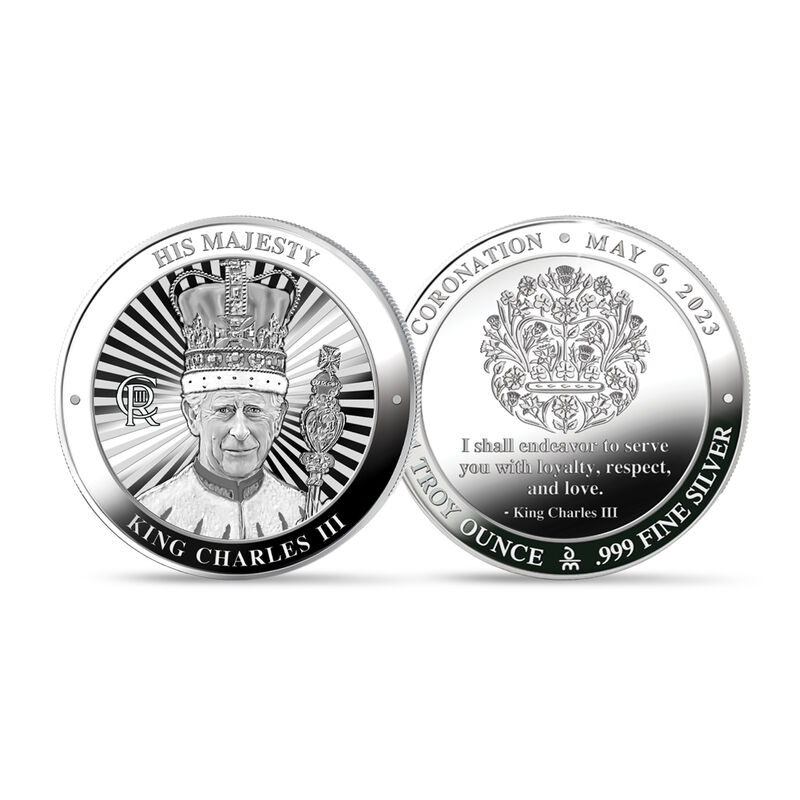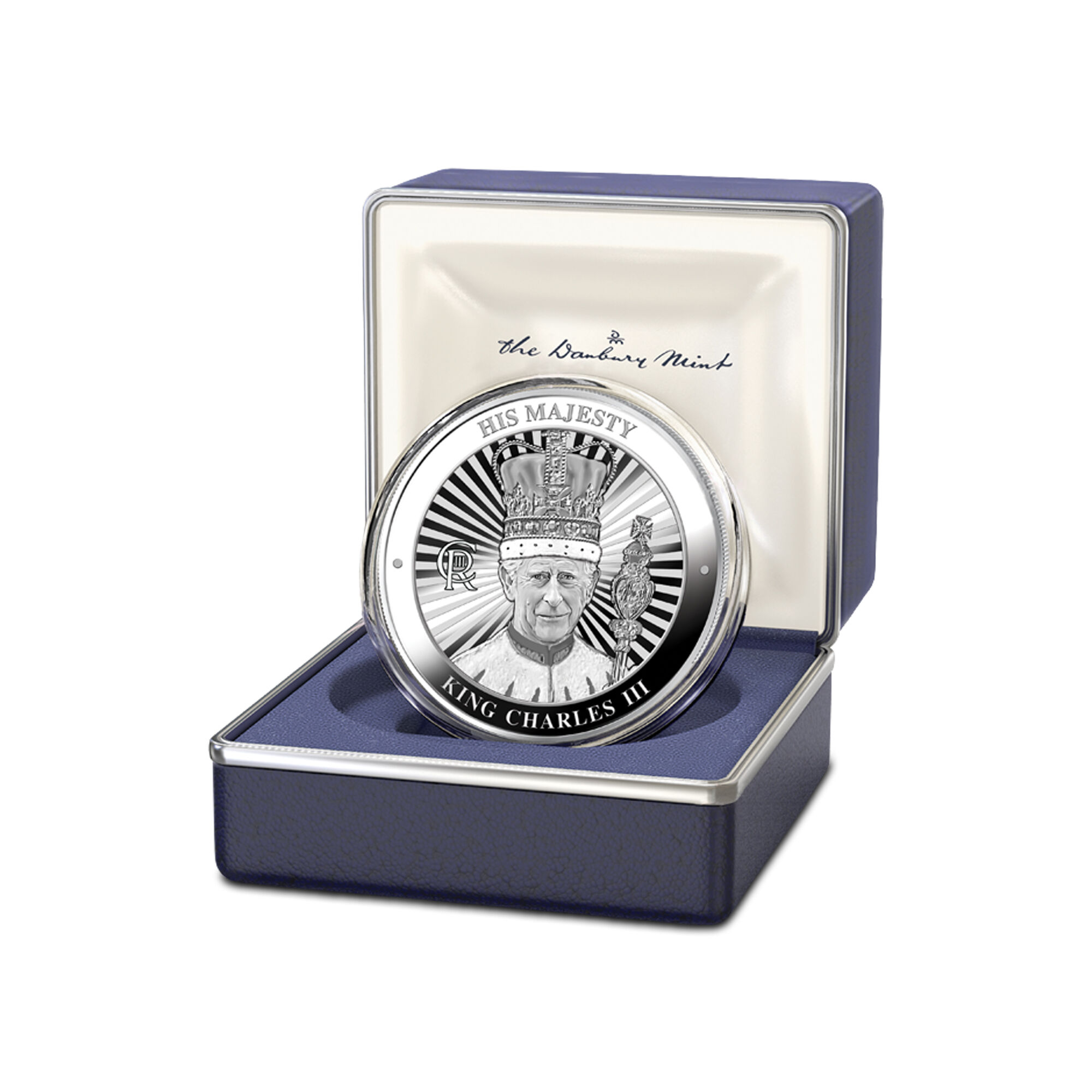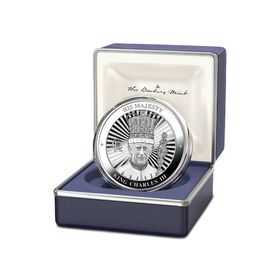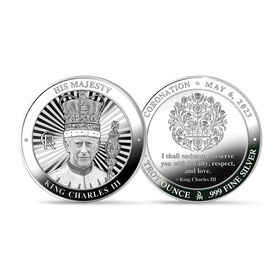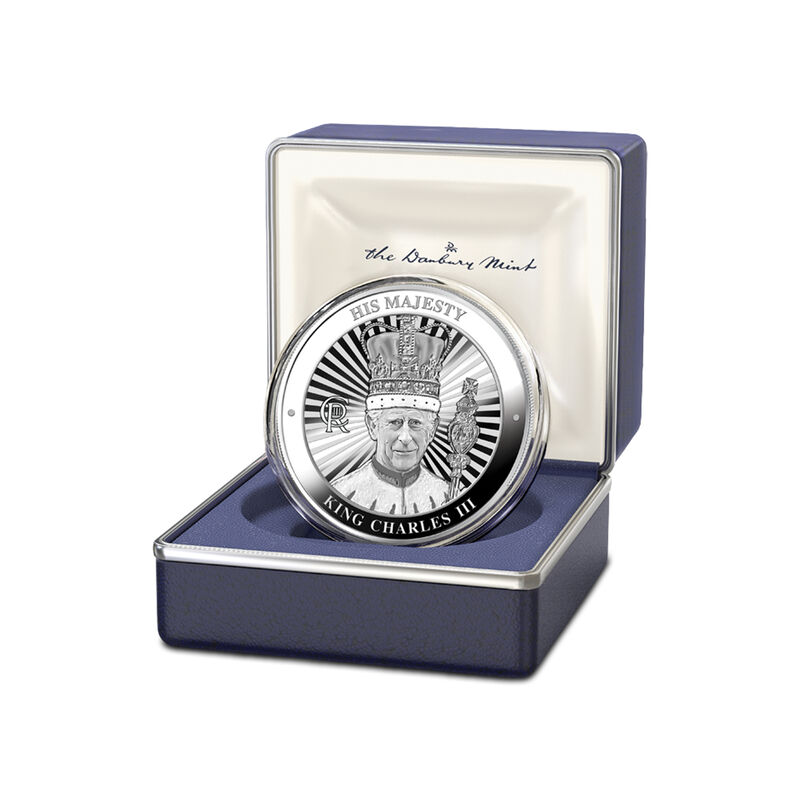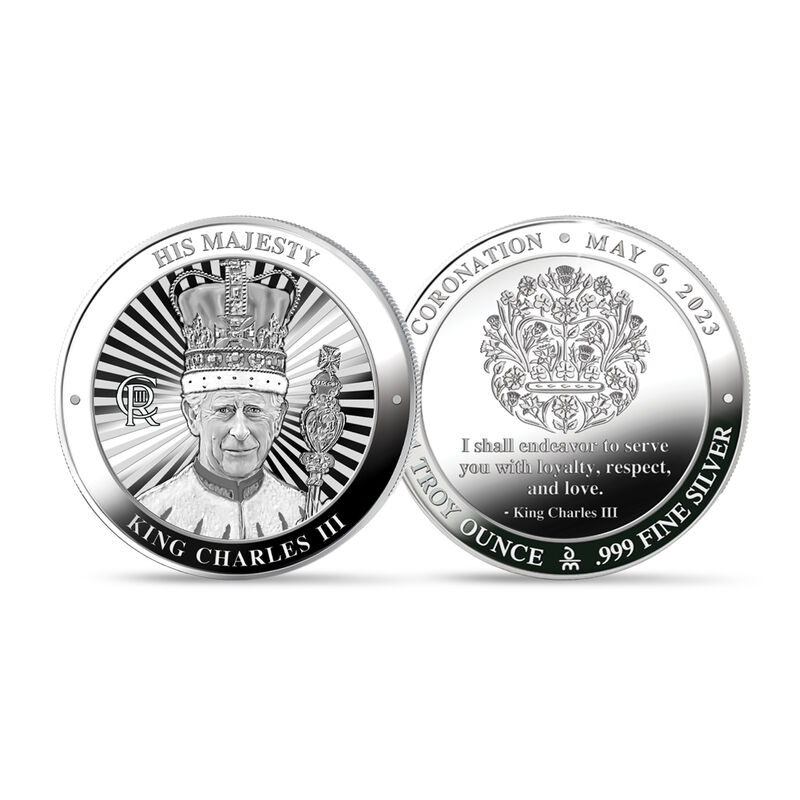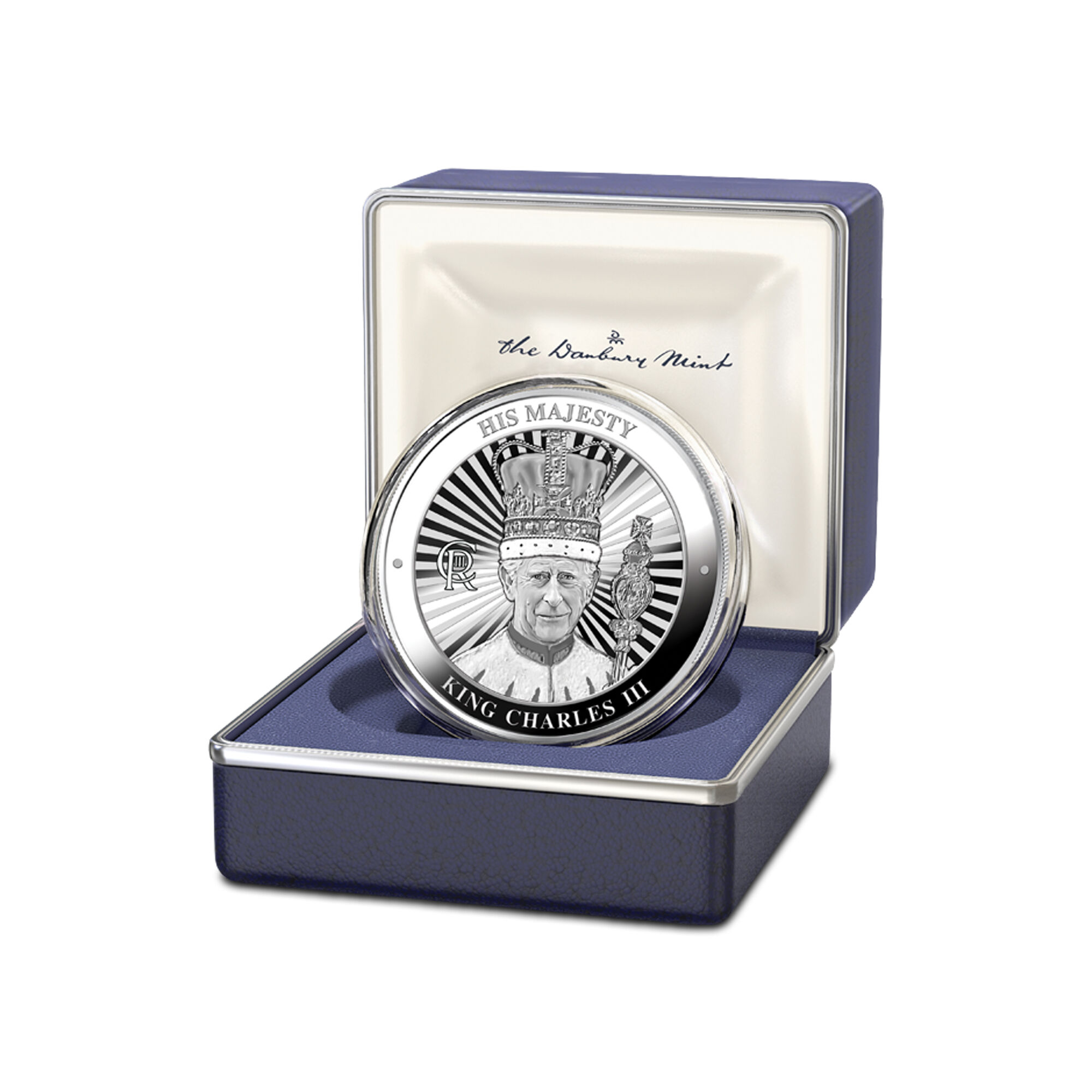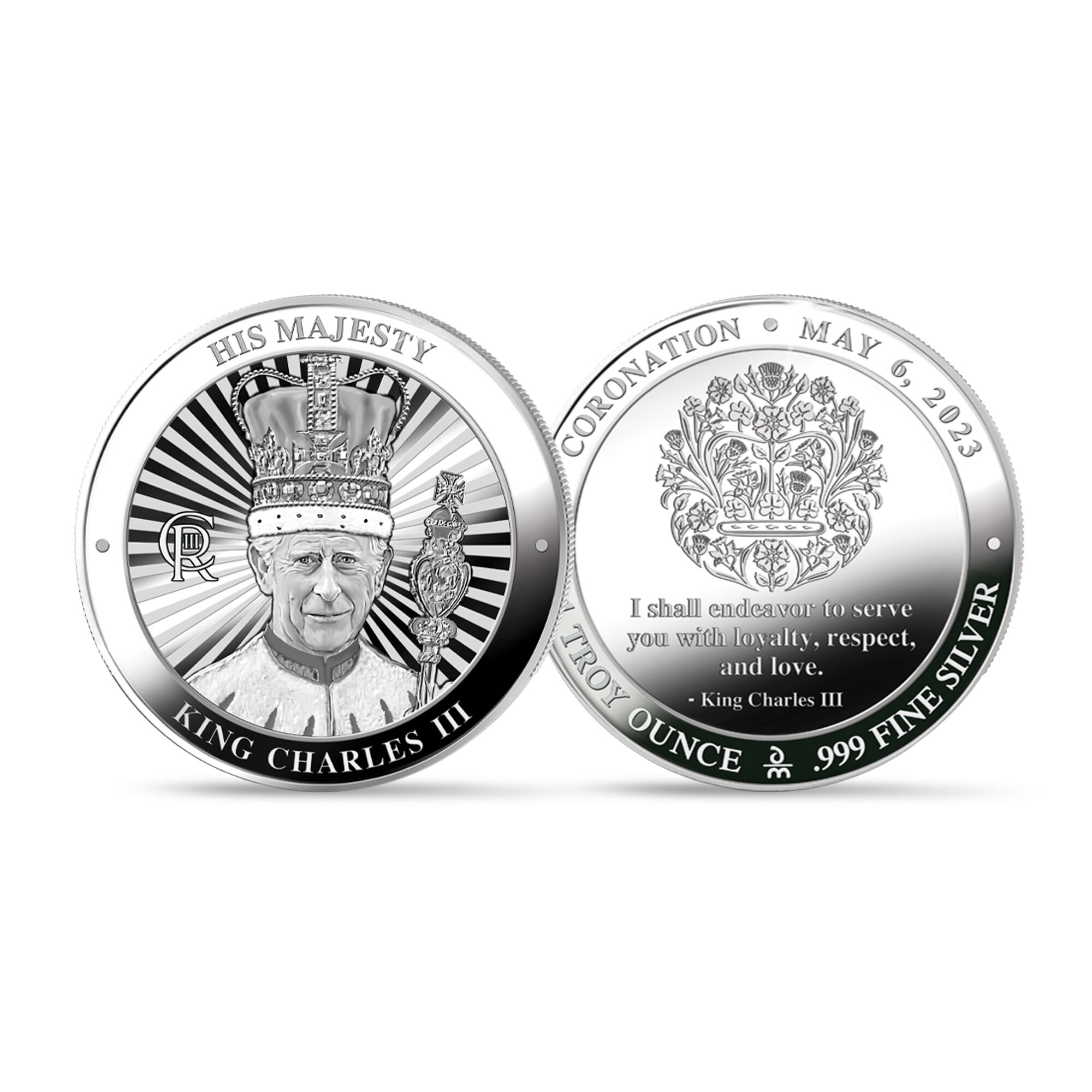 A magnificent tribute in one troy ounce of precious silver!
An exclusive commemorative honoring the coronation of King Charles III on May 6, 2023.
Struck in one full troy ounce of 99.9% solid silver.
The front of this historic silver commemorative features a portrait of His Majesty the King, while the back includes a guarantee of the commemorative's silver weight and purity, the date of the coronation as well as The Coronation Emblem and this quote from his inaugural address as sovereign: "I shall endeavor to serve you with loyalty, respect and love."
The custom-designed presentation case allows the commemorative to be displayed either flat or upright and is included at no additional cost.
Show Less
Show More
Sorry - this product is sold out and is no longer available.
An exceptional tribute to the United Kingdom's newest monarch!
On May 6, 2023, King Charles III will be officially crowned at Westminster Abbey in London in a time-honored coronation ceremony that has remained largely unchanged for over 1,000 years. Now, in celebration of this historic coronation, which marks the beginning of his formal reign as king, we look to the future and wish King Charles III success in his new role. Introducing…The Coronation of King Charles III Silver Bullion Commemorative, a stunning work of art available exclusively from the Danbury Mint.
As befitting a royal event of such magnitude, this extraordinary prooflike commemorative has been designed and sculpted by master artisans and struck in the U.S.A. to the highest numismatic standards. Crafted in 99.9% pure silver, the commemorative tips the scale at one full troy ounce of silver. Even larger and heavier than a classic silver dollar, it is a truly substantial tribute to a landmark moment in history.
To protect its gleaming finish, the hefty silver commemorative is housed in a crystal-clear capsule, making it safe to examine both sides without fear of damage from dust, dirt or fingerprints. Presented in a custom royal blue leatherette case, you can display the commemorative flat or upright for better viewing.
Product Specifications:
Commemmorative Included: A one troy ounce silver bullion commemorative.
Display Material: Leatherette display for flat or upright viewing.
Display Size: 3" Long x 3" Wide x 1-1/4" Deep (closed).

Item #:1340-0023