The Birth Year Silver Commemorative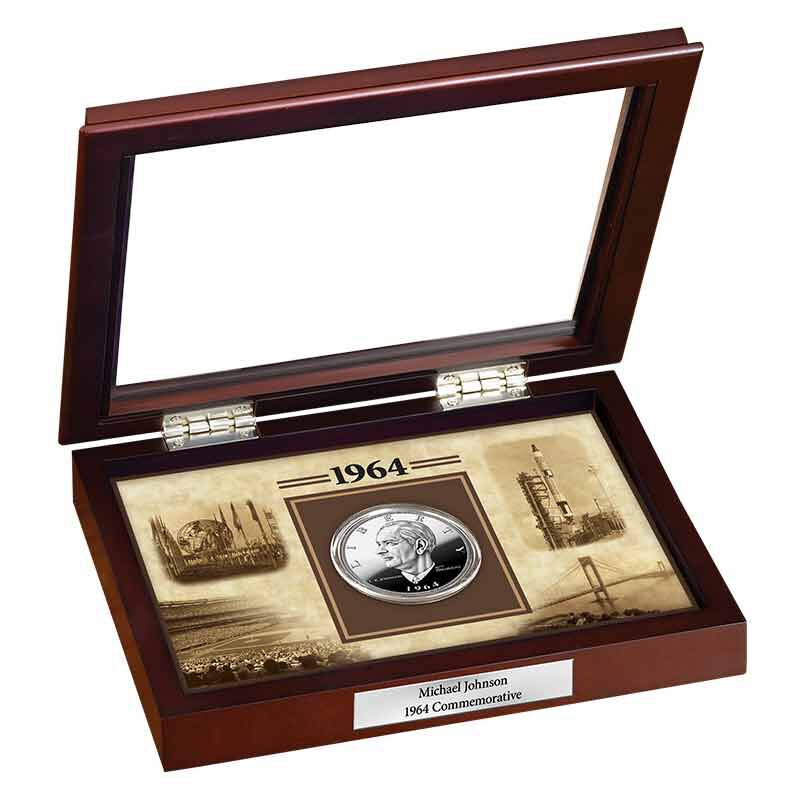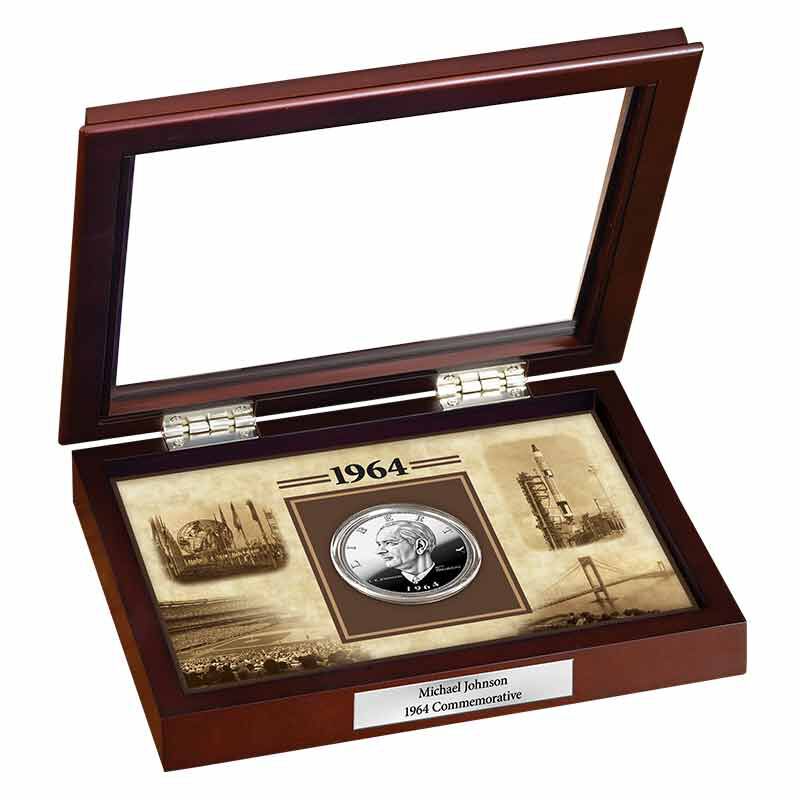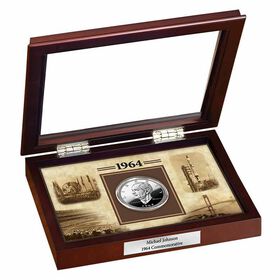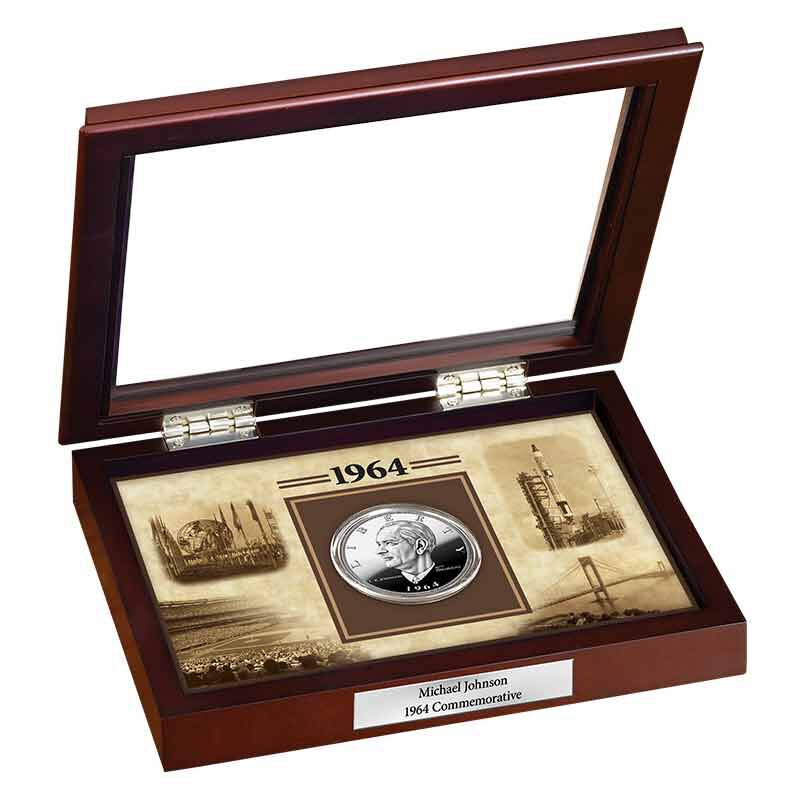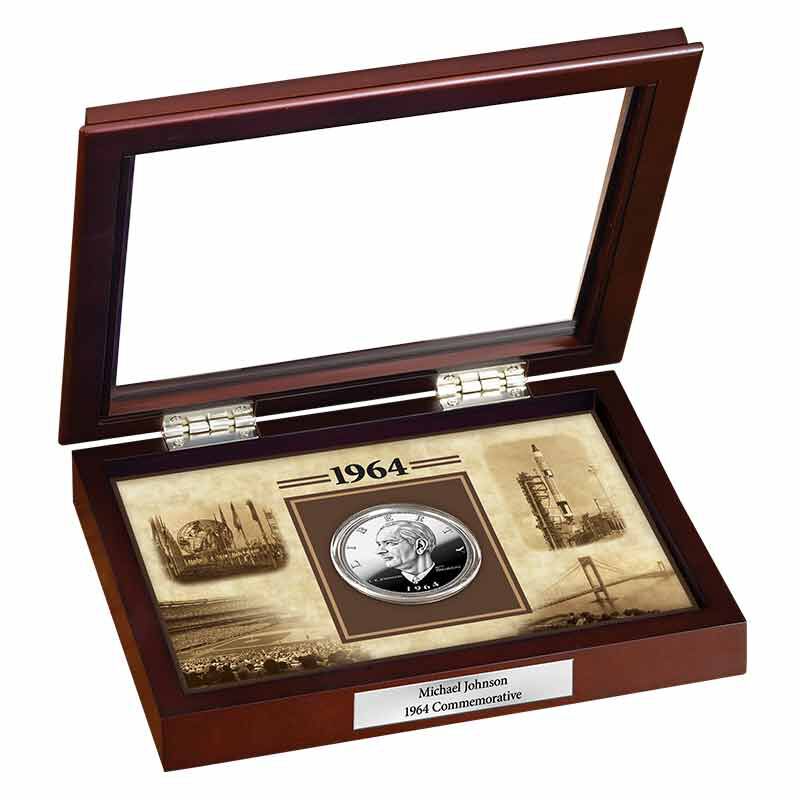 An exclusive one troy ounce silver bullion medallion commemorating the year you were born!
PURE SILVER!
Features the President during the year of your birth.
Handsome wooden display included at no additional charge.
Personalized plaque inscribed with your name and the year of your birth.
Made in America with exquisite artistry and craftsmanship.
Show Less
Show More
A "sterling" way to celebrate the year of your birth!
An extraordinary 99.9% pure silver tribute crafted just for you. Commemorative is protectively encapsulated so you don't have to worry about damage from dirt, dust or fingerprints. A printed inset highlights notable events from the year of your birth.
Attractively priced. Satisfaction is guaranteed.
Product Specifications:
Coins Included: A One Troy Ounce Silver Bullion Commemorative.
Display Material: Wooden.
Display Size: Approximately 7-1/2" Wide x 5" Deep x 1-1/2" High (closed).

Item #:1852-0031