The Bill of Rights Silver Bullion Commemoratives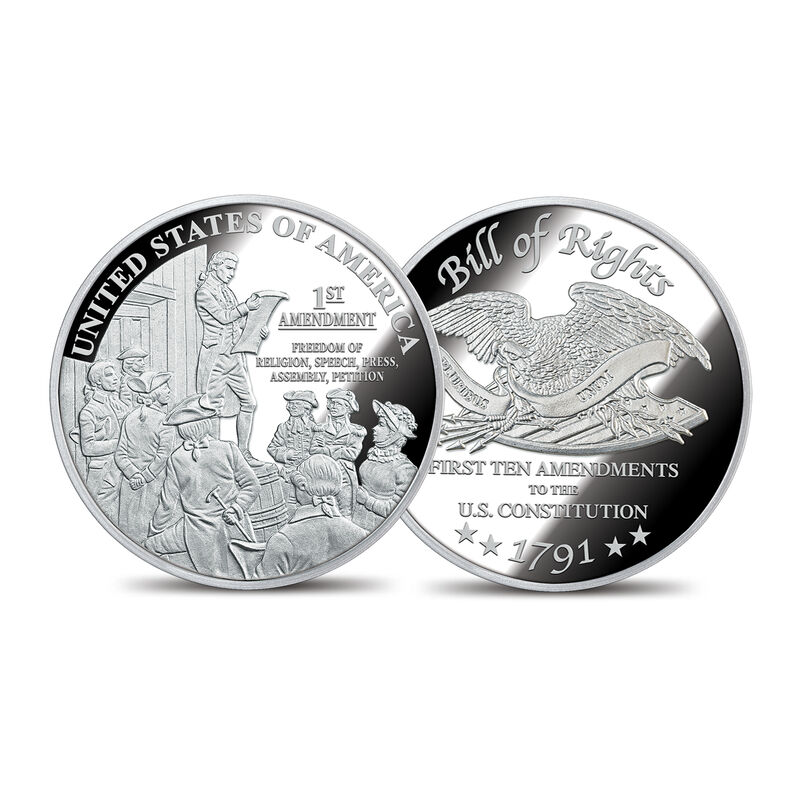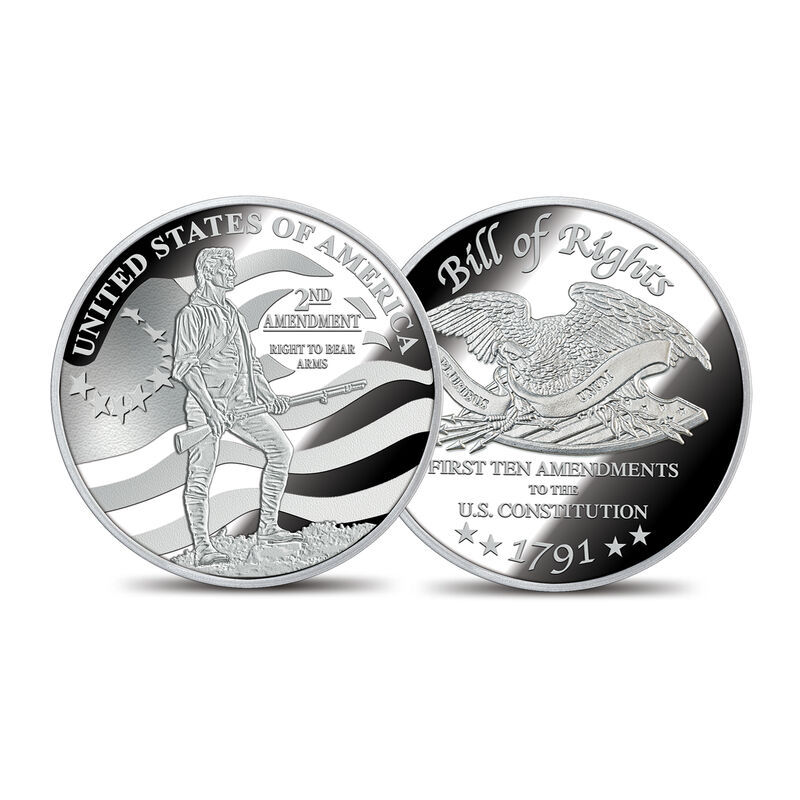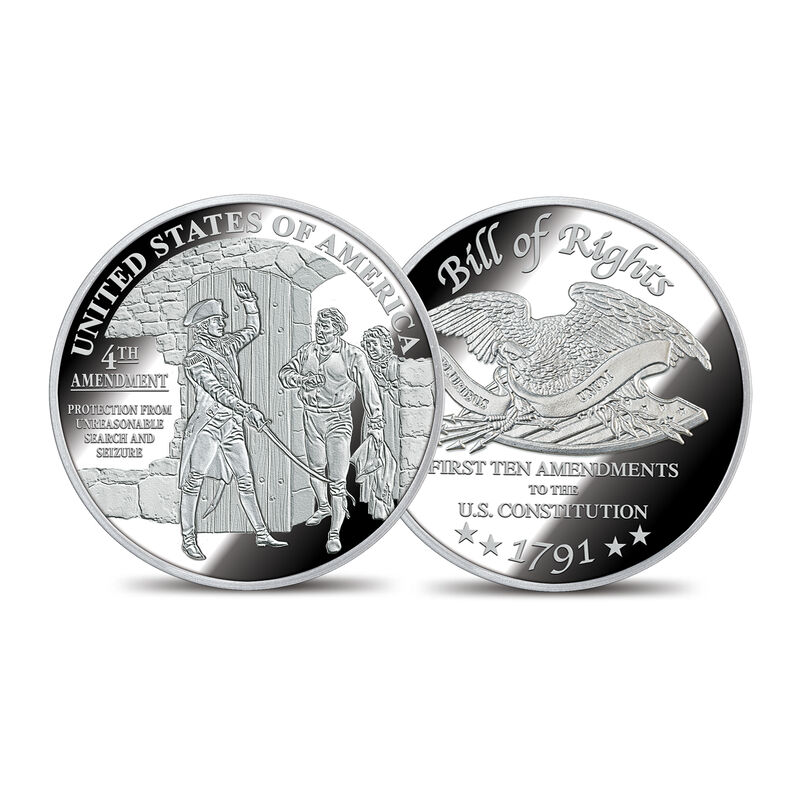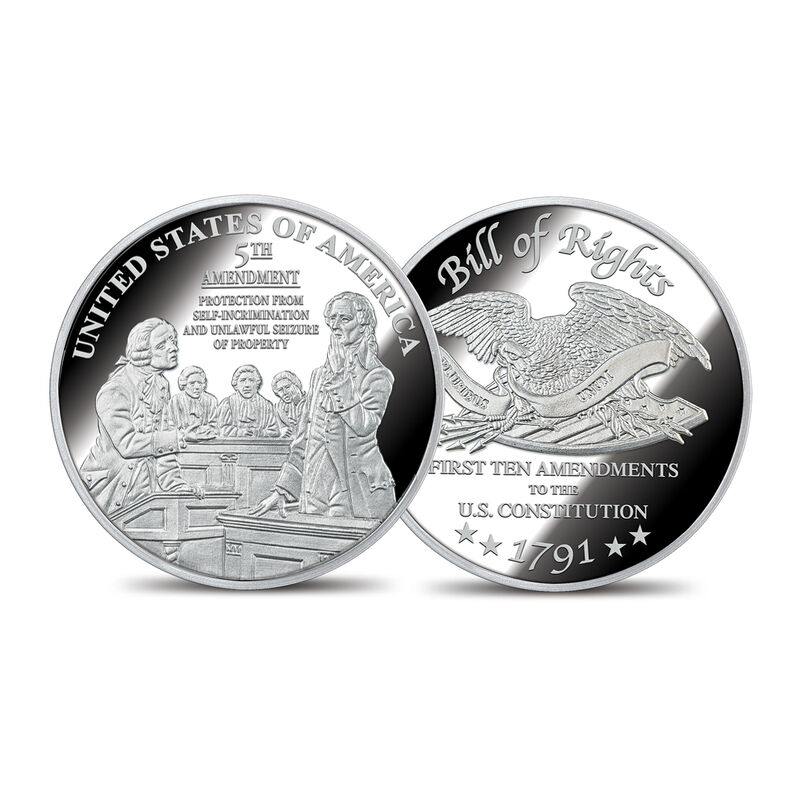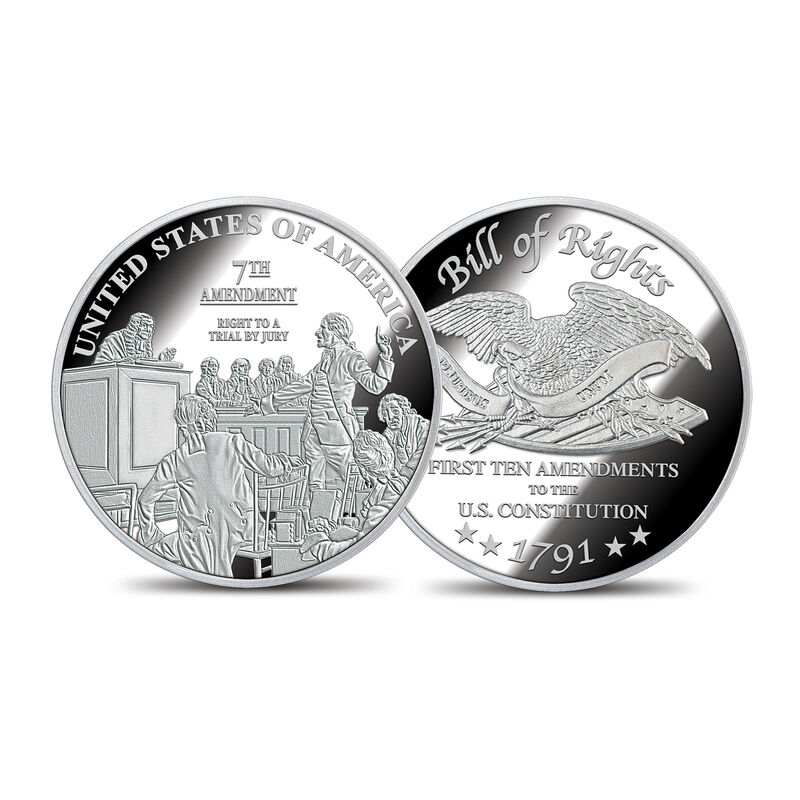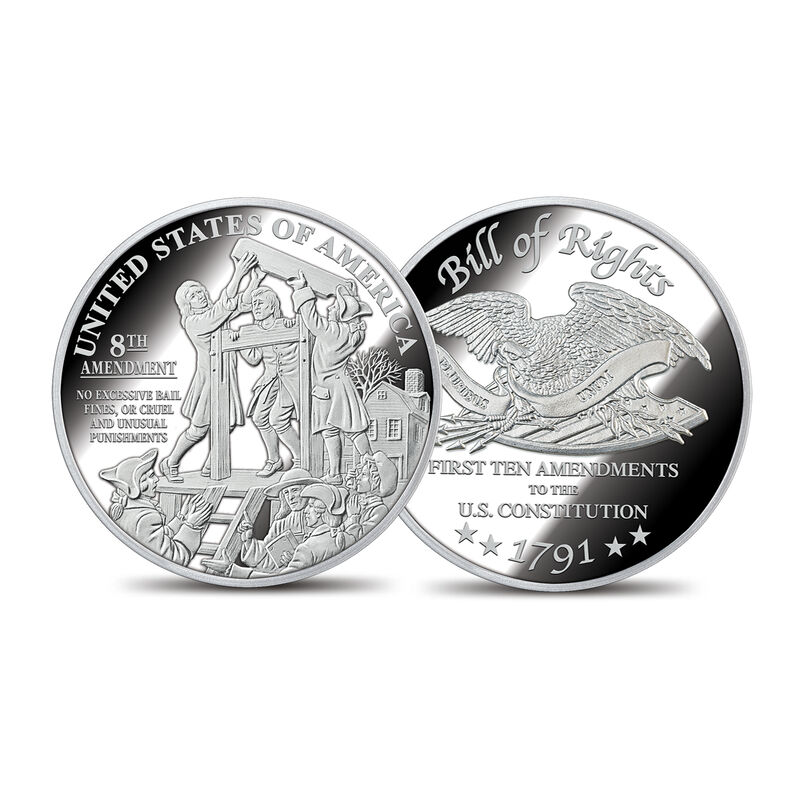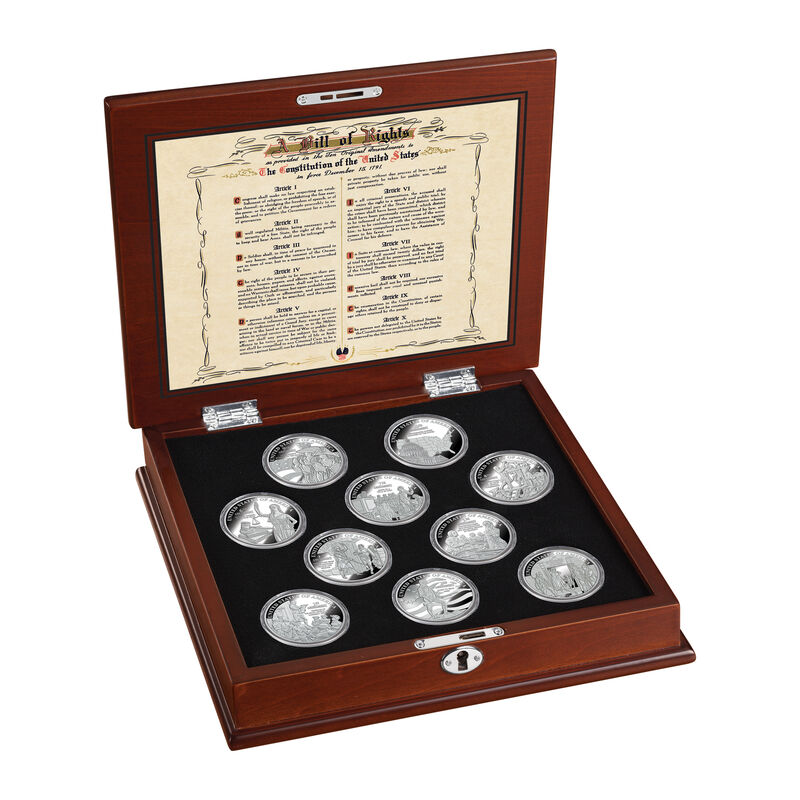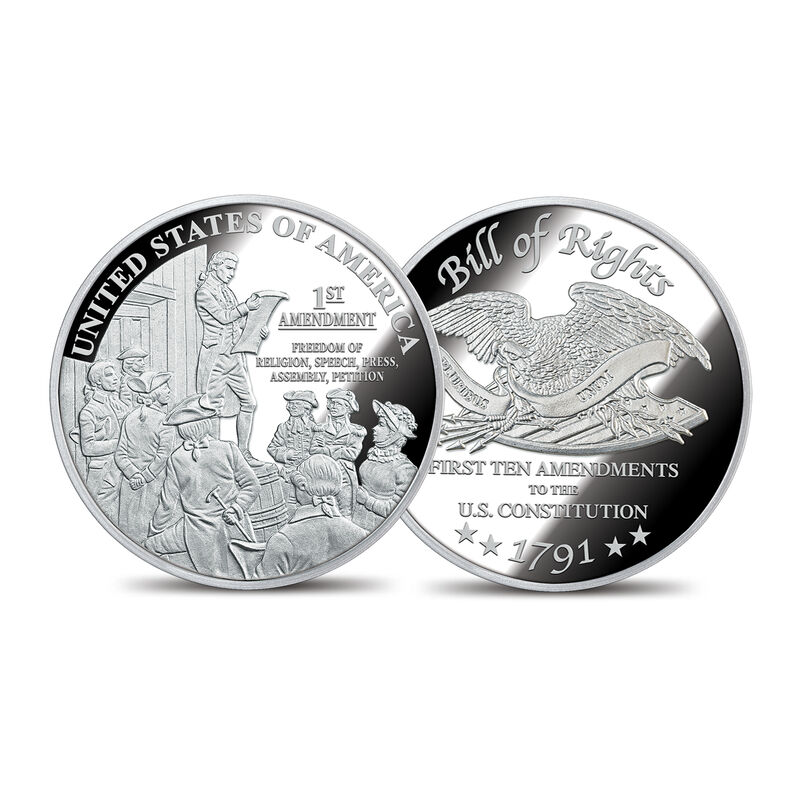 The most historic collection you will ever own…
A magnificent collection of ten stunning commemoratives, each struck in one full troy ounce of 99.9% pure silver.
Celebrating the Bill of Rights, the first 10 amendments to the U.S. Constitution, each commemorative highlights a different amendment with specially commissioned designs that perfectly illustrate their meaning and importance.
The reverse of each proof-quality commemorative features a heraldic bald eagle — an enduring symbol of the strength and freedom of the United States of America — and the date "1791" to show the year the Bill of Rights was ratified.
The deluxe wooden display case is included at no additional charge and is the perfect way to enjoy and safeguard your collection.

Show Less
Show More
Now accepting orders. This product will ship by Feb 04.
$59.95
for 1 commemorative
You will receive and pay for 1 commemorative every month.
Now available for pre-order
A magnificent tribute to America's most cherished liberties.
Our Founding Fathers set forth a vision of America as the greatest democracy and the greatest country the world has ever known. Through the Constitution in 1787 and the ratification of the Bill of Rights in 1791, liberty, the value Americans hold most dear, has been able to grow stronger.

And now, for the first time, you are invited to celebrate the document that formulated America's personal rights and liberties, giving the United States a unique place in history. Introducing…The Bill of Rights Silver Bullion Commemoratives, a stunning collection of 99.9% silver commemoratives, available exclusively from the Danbury Mint.

Remarkably, each proof-quality silver commemorative in this collection tips the scales at one full troy ounce of precious 99.9% pure silver…even heavier than a U.S. silver dollar and a truly substantial tribute that is fitting to honor the Bill of Rights. As rich in American history as they are in precious silver, each commemorative is a treasured collector's item in its own right — and together, they form a collection of unprecedented significance that you will be proud to own now and to pass along to future generations.

Due to the painstaking production process and the exceptional silver content of these historic commemoratives, we expect tremendous demand from collectors and historians alike. However, only a limited number of collections are available at this time, so this may be your only chance to own the complete collection. Order The Bill of Rights Silver Bullion Commemoratives now, before it's too late!




Product Specifications:
Coins Included: 10 Silver Bullion Commemoratives, each struck in one full troy ounce of 99.9% Pure Silver.
Display Material: Wooden
Display Size: 9-1/2" Wide x 8-3/4" Deep x 2" High (closed)



Item #:6530-0014