Silver Eagles of the 21st Century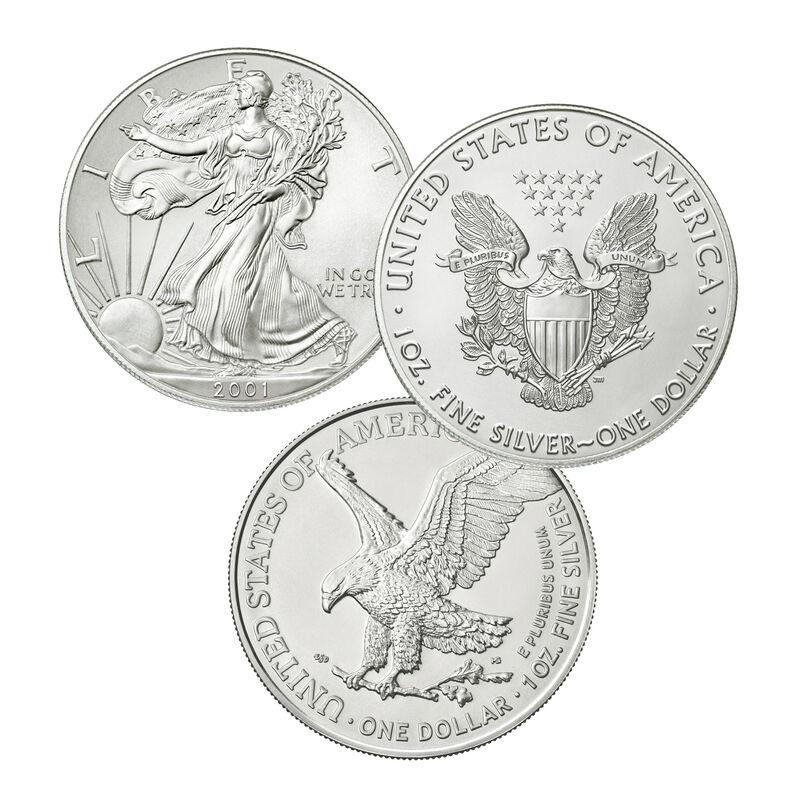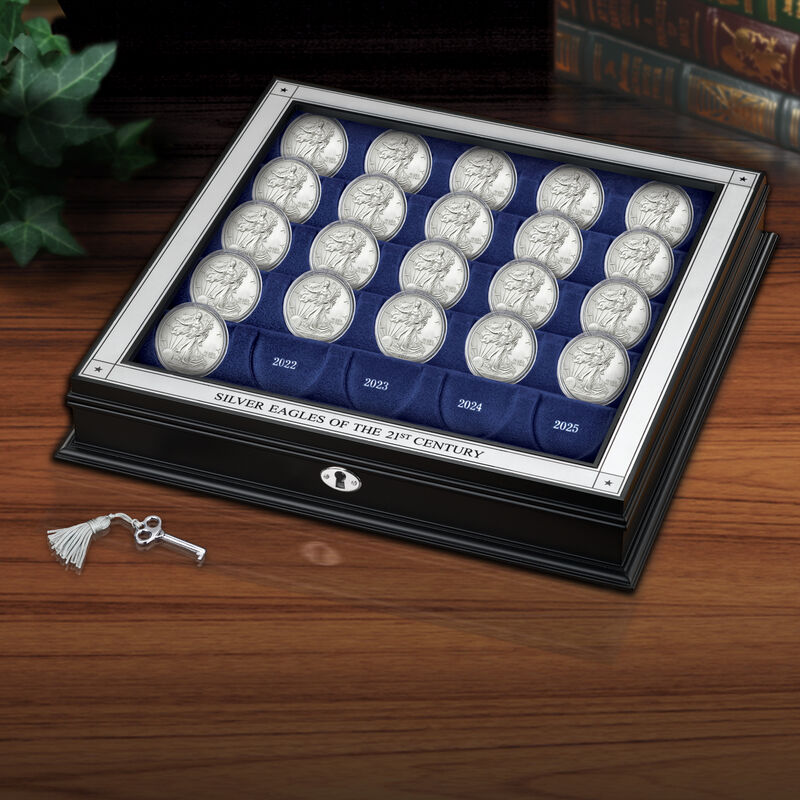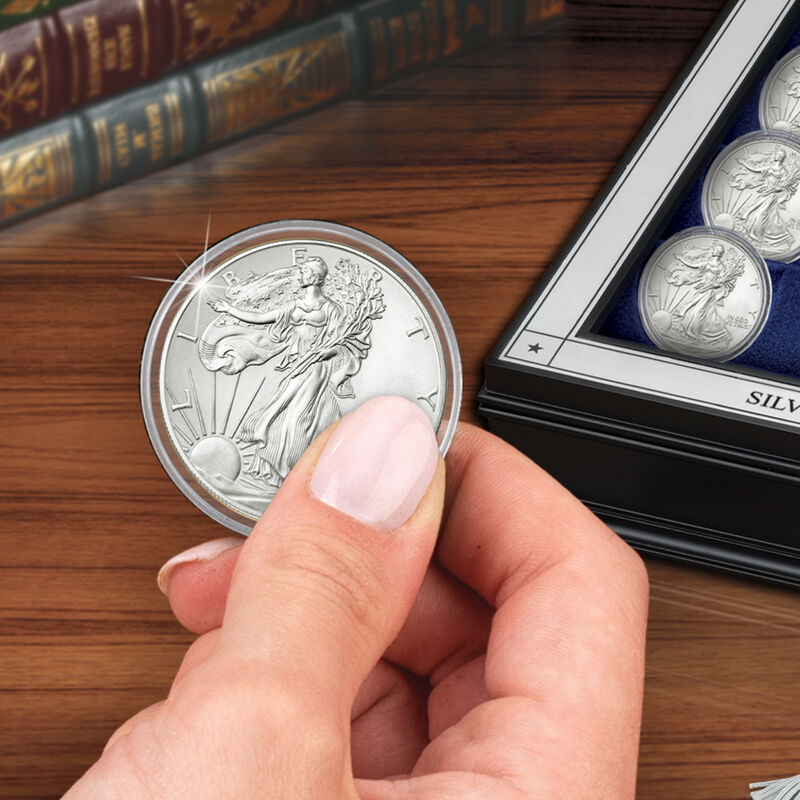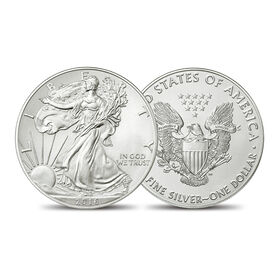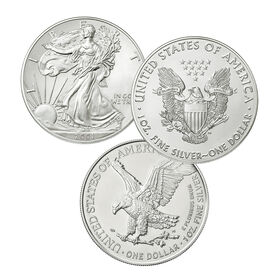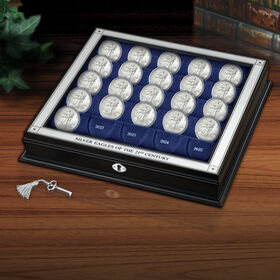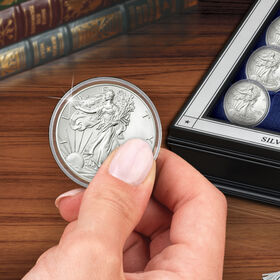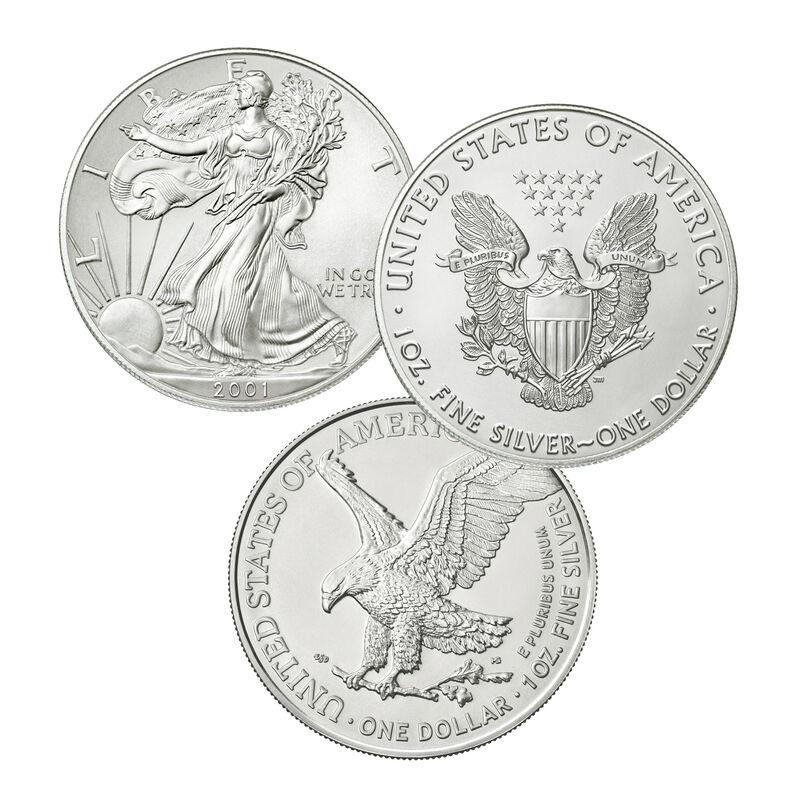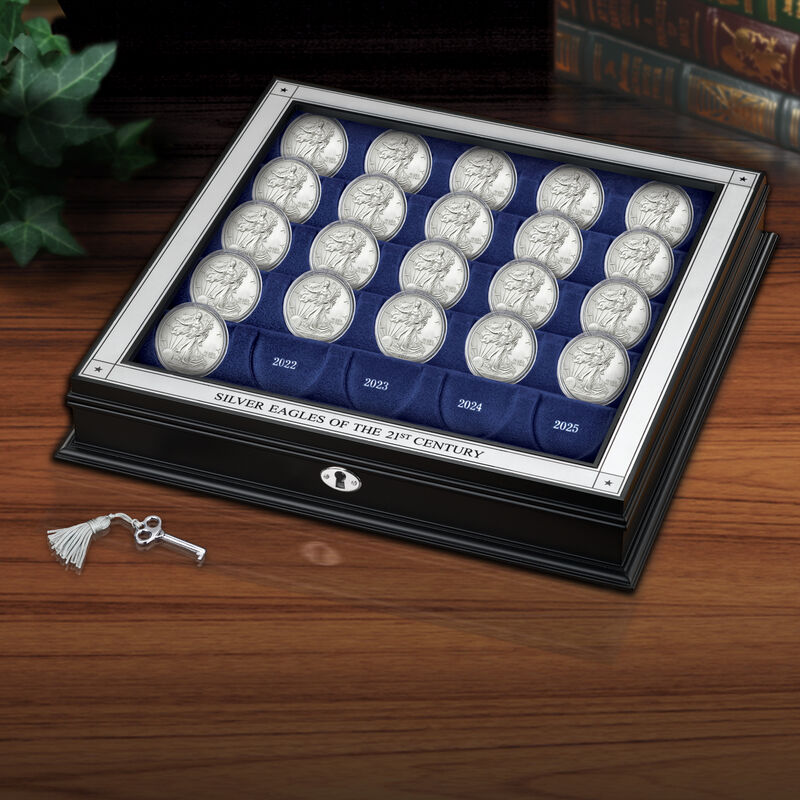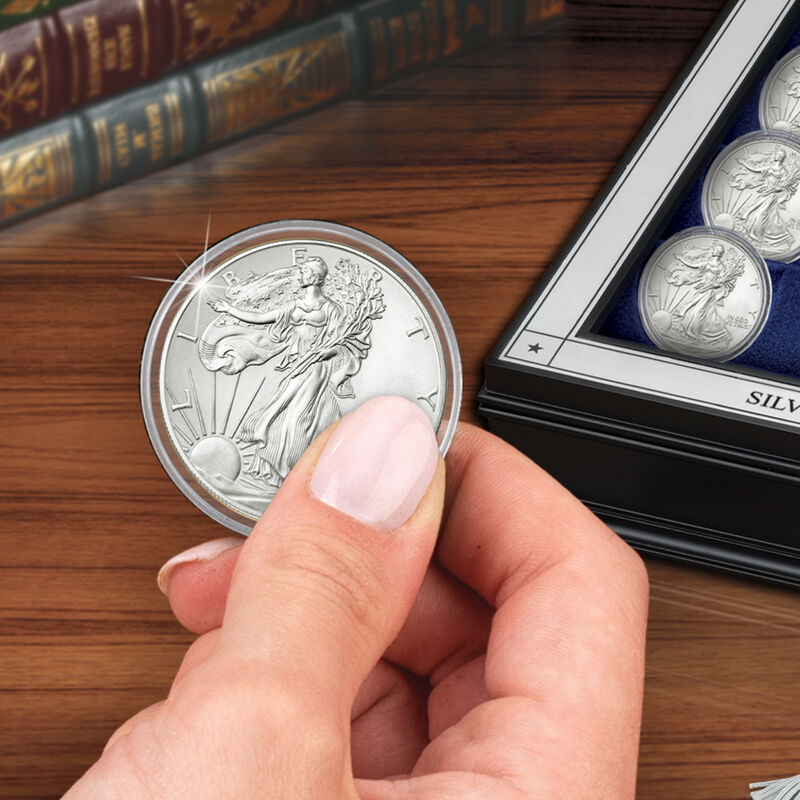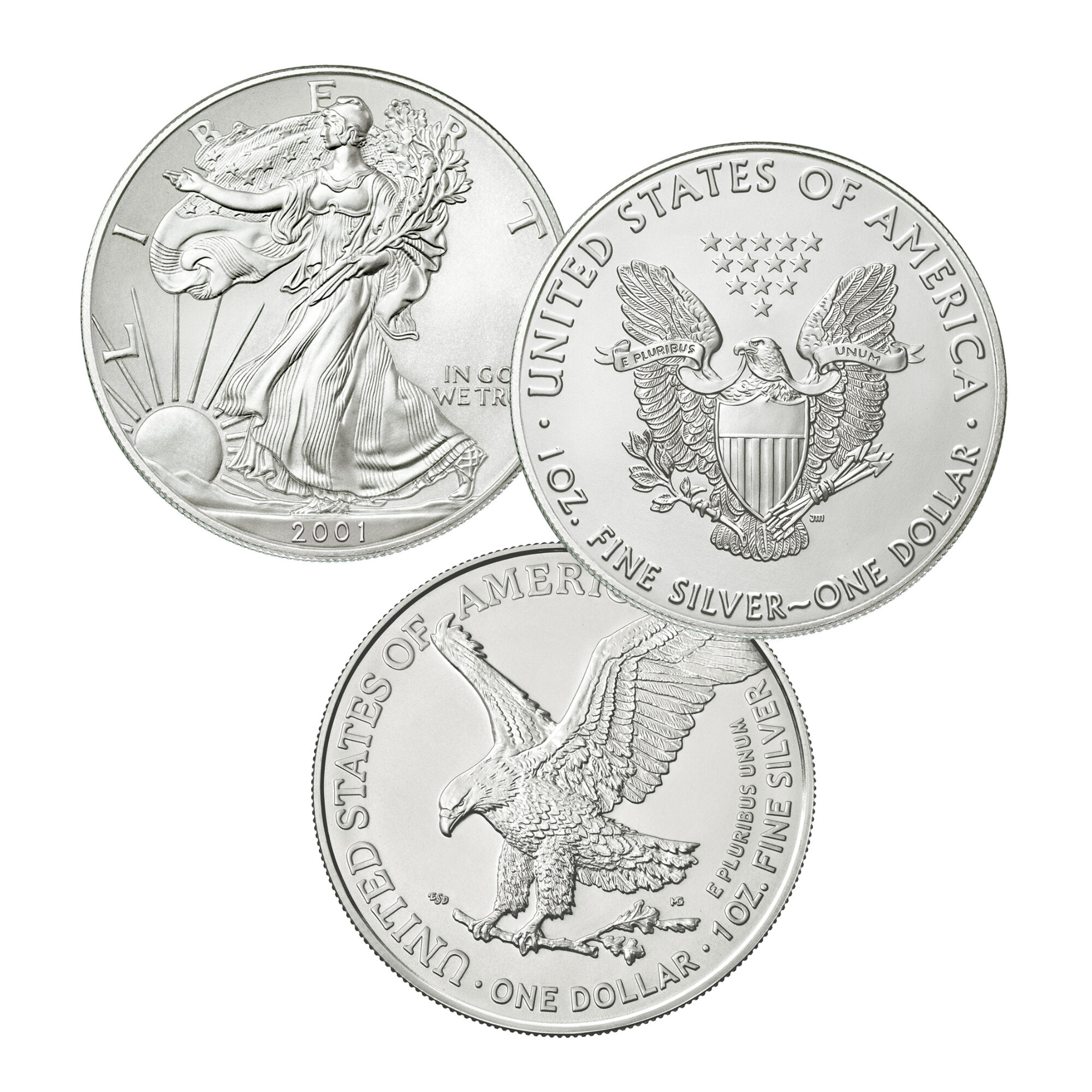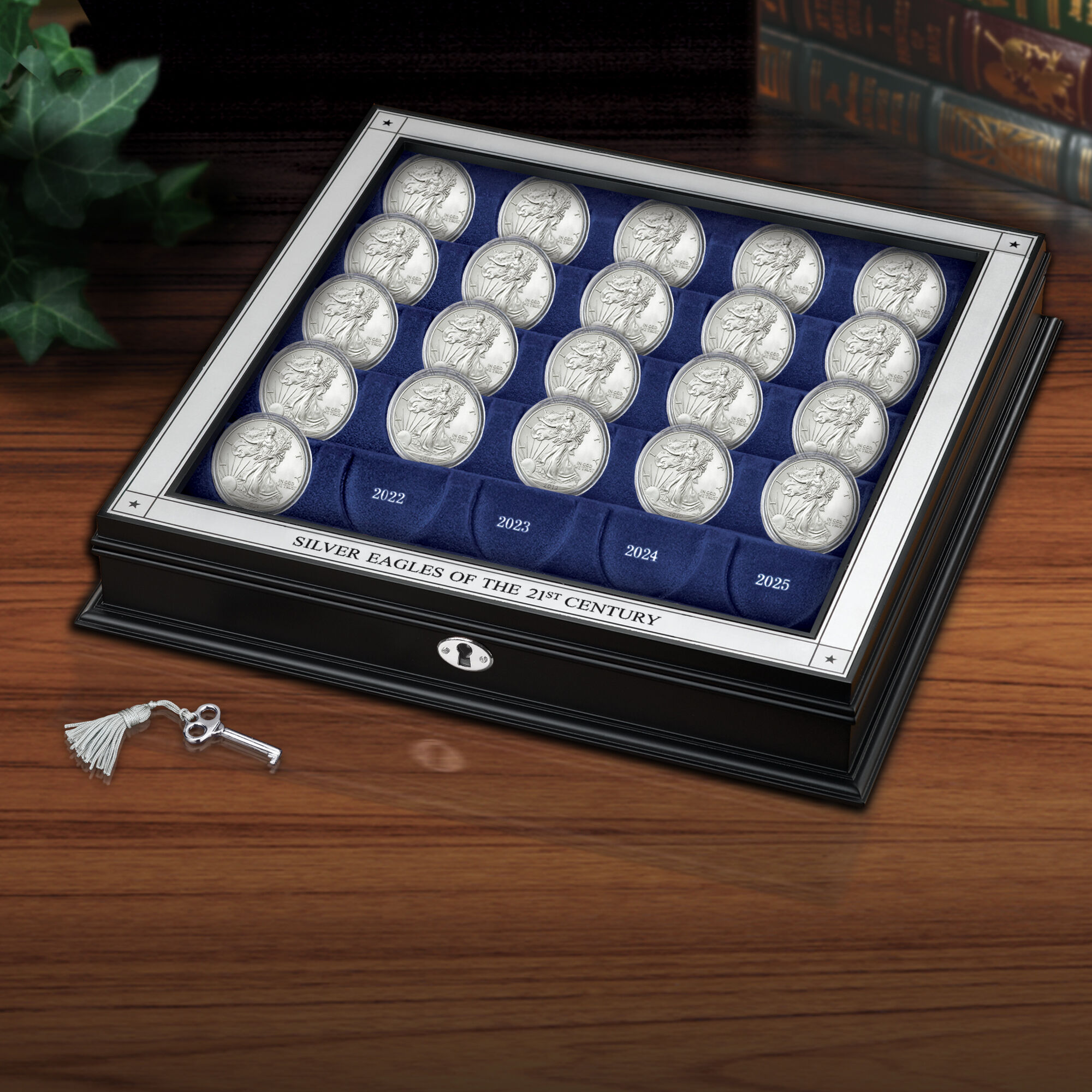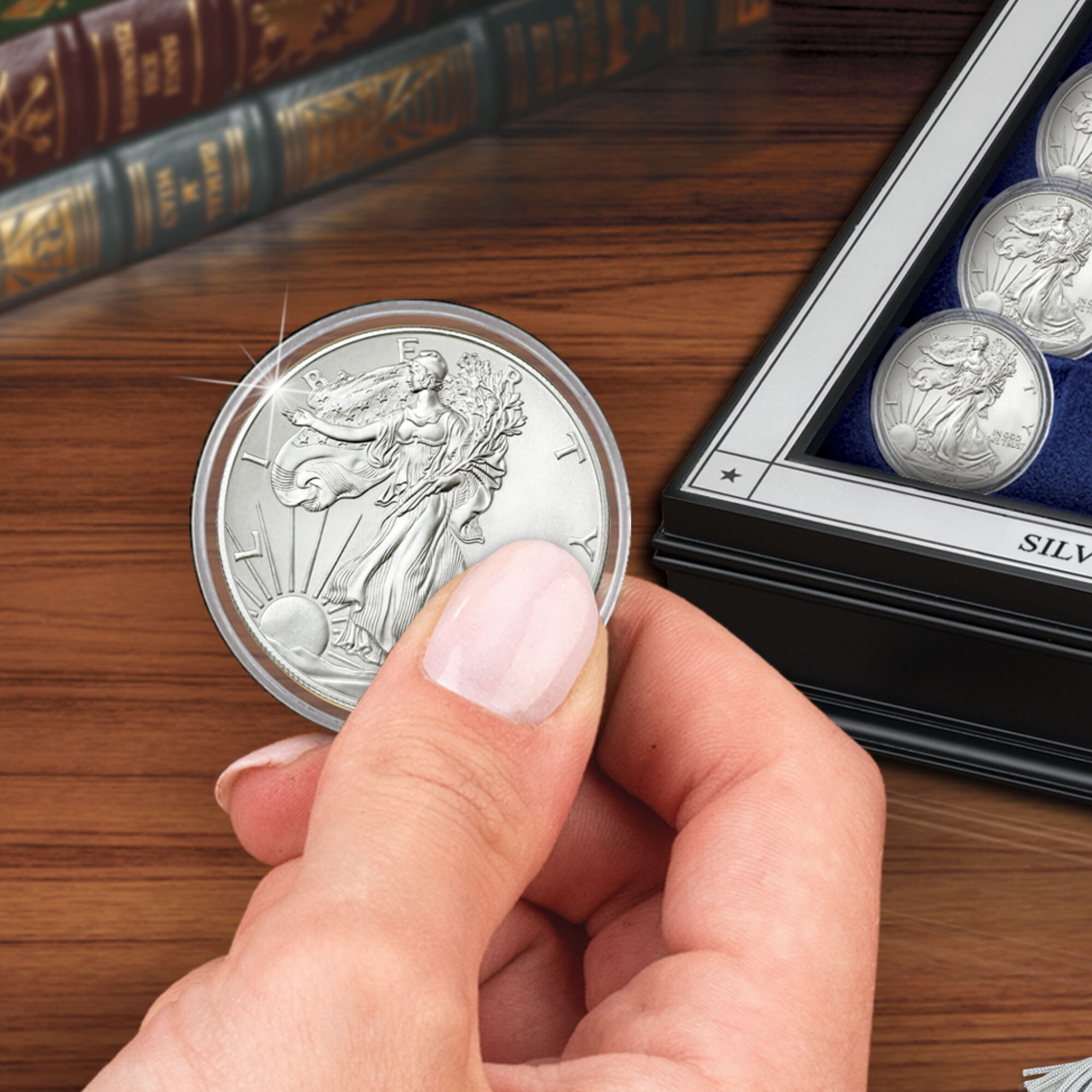 One of the world's most popular silver coins...
Recognized the world over for its beauty and guaranteed by the U.S. government for its 99.9% pure silver content.
Includes each year's American Silver Eagle coin issued in the 21st century, from the first in 2001 to the 2025 coin, all in stunning never-circulated condition.
Remarkably, this collection includes BOTH designs — coins minted through 2020 with the original design that has been retired and coins minted in 2021 and beyond featuring the new flying eagle design.
In total, the coins in this collection contain over TWO TROY POUNDS of pure silver!
Show Less
Show More
$119.95
per coin
You will receive 1 coin every other month.
The official silver bullion coin of the United States.
Not surprisingly, demand for the spectacular 99.9% pure silver American Silver Eagles is always intense. Don't miss this opportunity to own these collector's favorites. Price is subject only to possible adjustment if needed for unusual market conditions. You will receive one coin every other month and a handsome wooden display case will be sent at about the same time as the second shipment at no additional charge. Satisfaction is guaranteed.
Product Specifications:
Coins Included: 25 American Silver Eagles in never-circulated condition
Display Material: Wooden with glass lid
Display Size: 14-9/16" Long x 15-5/8" Wide x 2-1/2" Deep (closed)
Item #:2845-0062