Platinum & 24kt Gold Layered Morgan Silver Dollars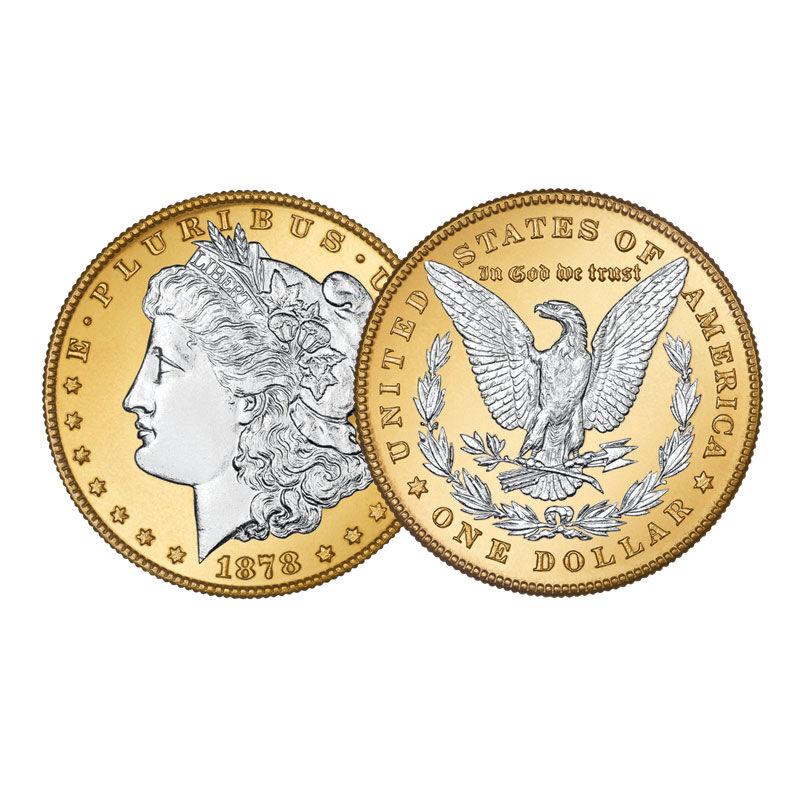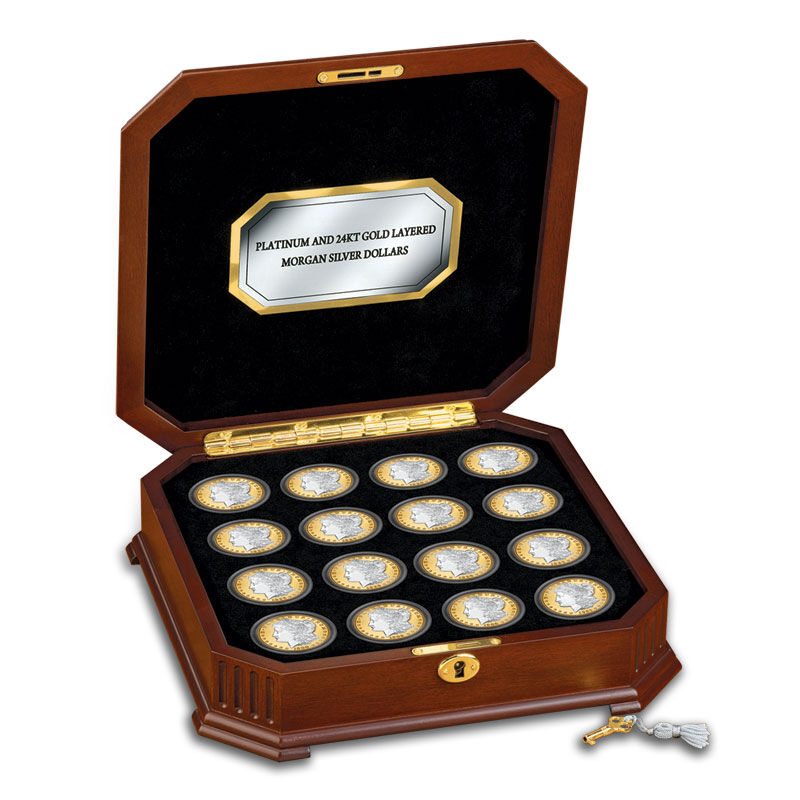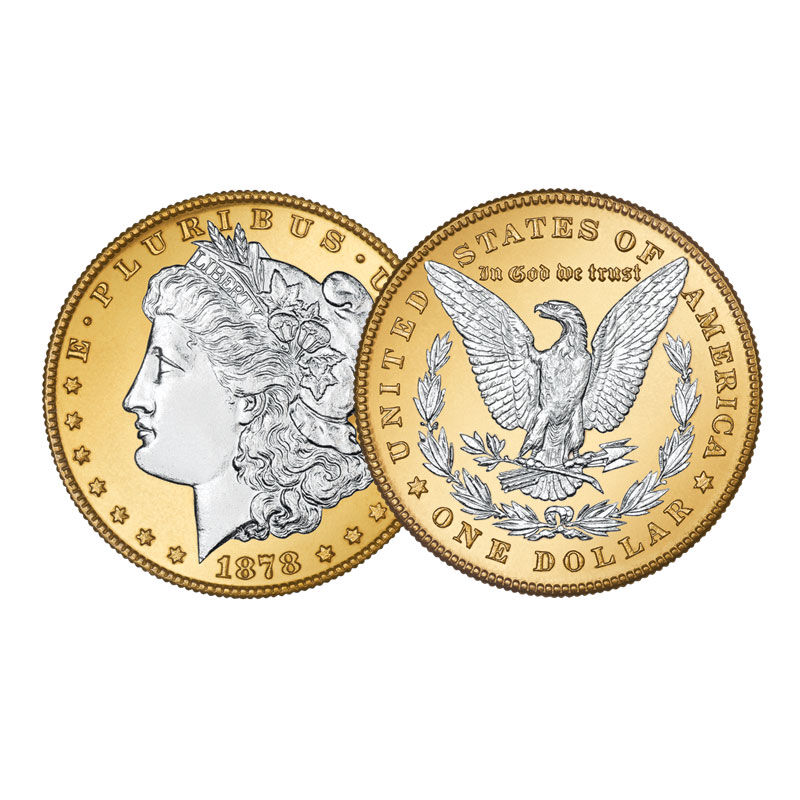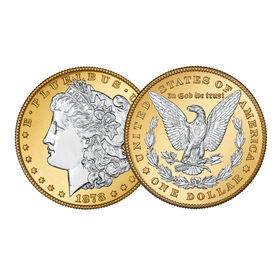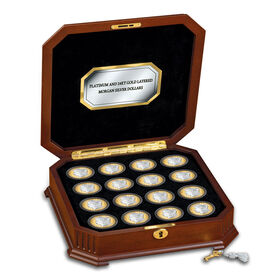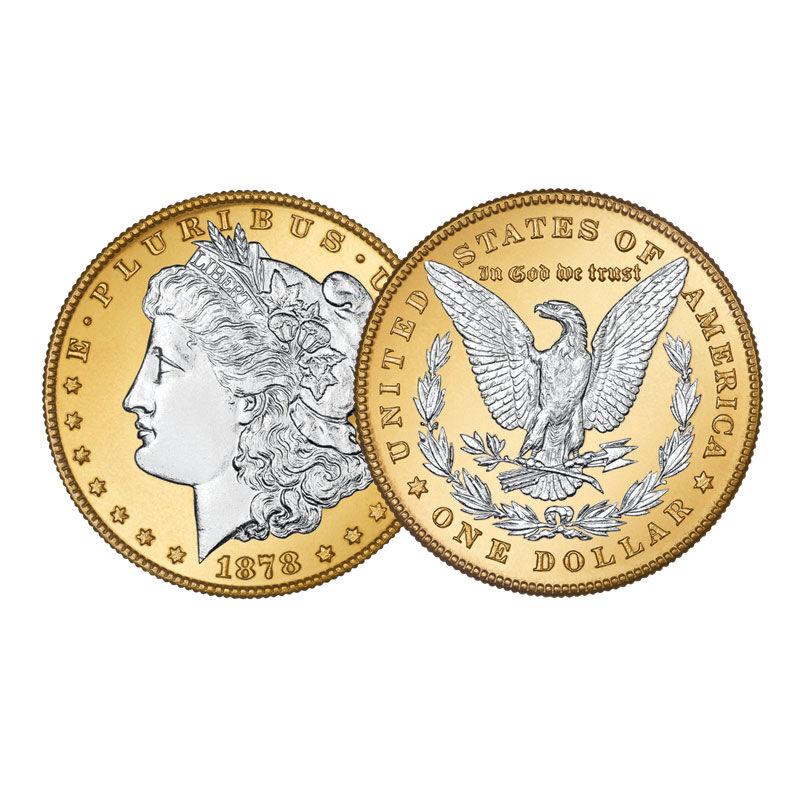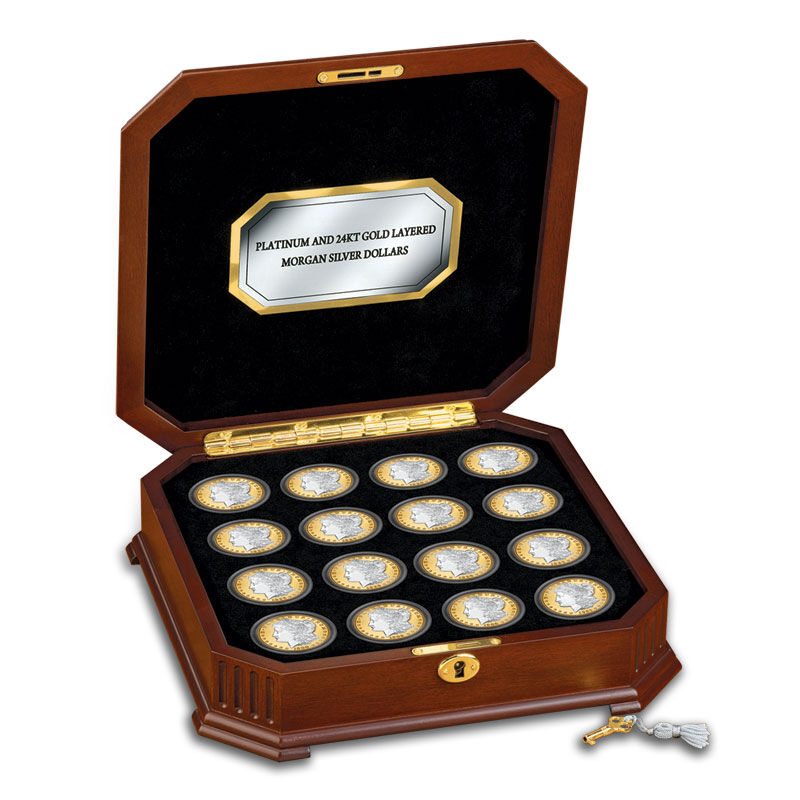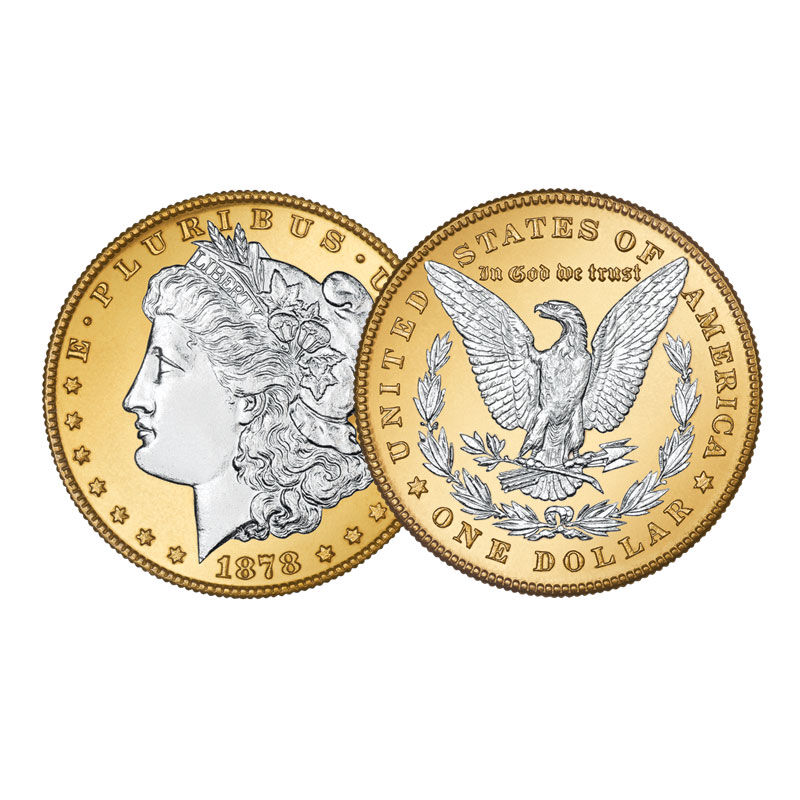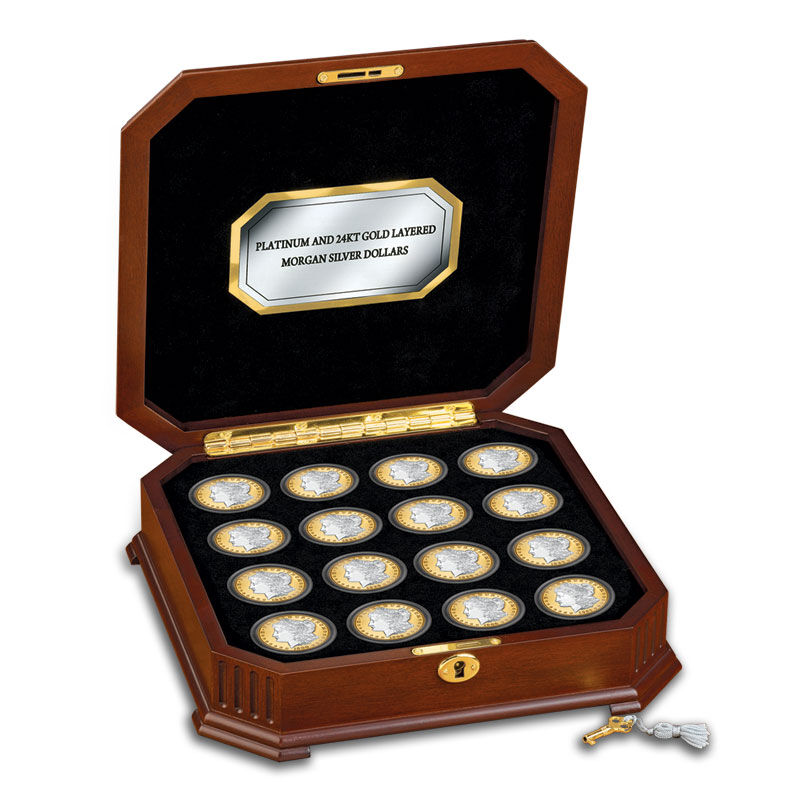 Experience the world's richest metals…
A stunning exclusive collection of 16 uncirculated Morgan Silver Dollars beautifully enhanced with both .999 platinum and 24kt gold!
Collection includes the coveted first and last years of issue for the historic Morgan Silver Dollar series!
Custom-crafted wooden display chest included at no additional charge.
Show Less
Show More
$139.95
per coin
You will receive 1 coin every other month.
Sorry - this product is sold out and is no longer available.
The luxury of platinum, gold and silver in an affordable, risk-free collection.
The Morgan Silver Dollar is one of the most sought-after coins by collectors around the world. First struck in the late 1800s, it was the symbol of American power and prosperity…and has always been prized for its large size, incredible beauty and hefty silver content. But due to massive hoarding and intense collector demand, Morgan Silver Dollars become harder to find with each passing year.

Now, the Danbury Mint is proud to honor the Morgan Dollar's celebrated place in history with a collection of vintage, uncirculated silver coins beautifully accented in gold and platinum. Presenting: Platinum & 24kt Gold Layered Morgan Silver Dollars, an elegant and unique collection showcased in a deluxe wooden display case.

The Morgan Dollar is memorable enough on its own. But when this 90% pure silver dollar is uncirculated and adorned with rare .999 platinum and valuable 24kt gold, it becomes a luxurious treasure and a true work of art. Your collection is guaranteed to include both the first- and last-year-of-issue coins.

You will receive a new coin every other month and your FREE display will arrive at about the same time as your second coin shipment. Each coin in this spectacular collection is protected in a crystal-clear capsule which allows you the opportunity to enjoy these historic, uncirculated silver coins without fear of damage.

Even if you already own Morgan Silver Dollars, a comprehensive collection would not be complete without these luxurious treasures. The addition of platinum and gold allows you to appreciate subtle nuances like never before while the dramatic artistry brings to life the splendor of one of the nation's most cherished coins. Order today!
Product Specifications:
Coins Included: 16 Uncirculated Morgan Silver Dollars enhanced with Platinum and 24kt Gold.
Display Material: Wooden
Display Size: 10" Wide X 10" Deep x 2-1/2" Tall (closed).
Item #:2983-0031