Time is running out! Guaranteed Father's Day delivery when you order in the next
Platinum & 24kt Gold Layered Morgan Silver Dollars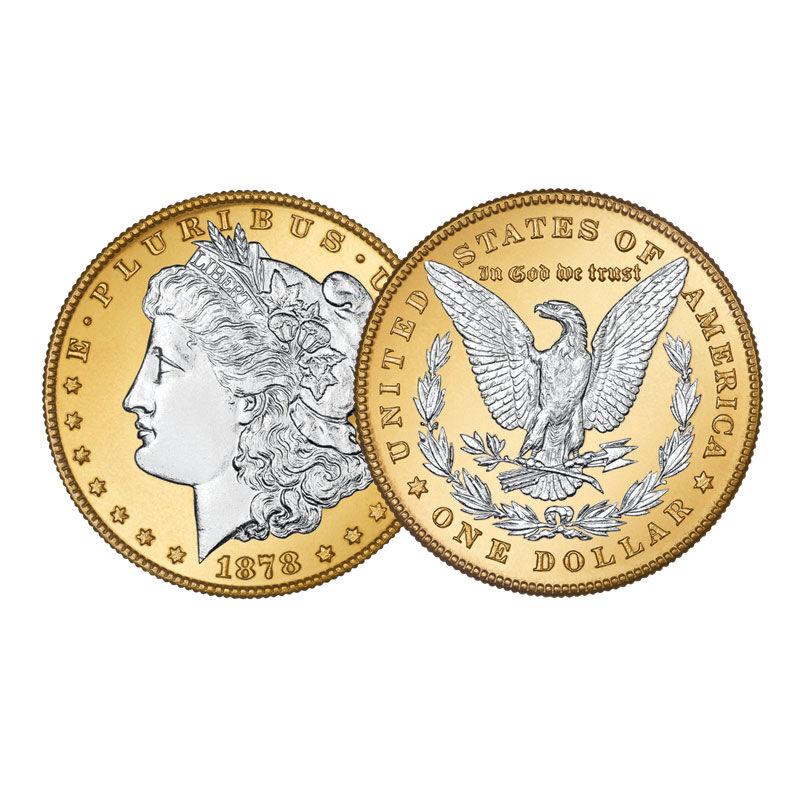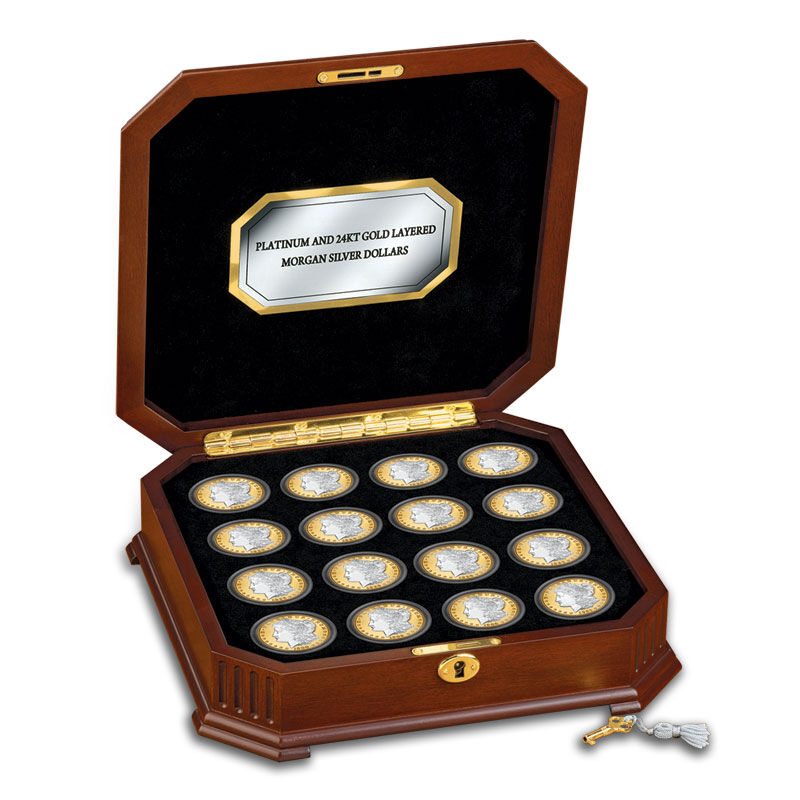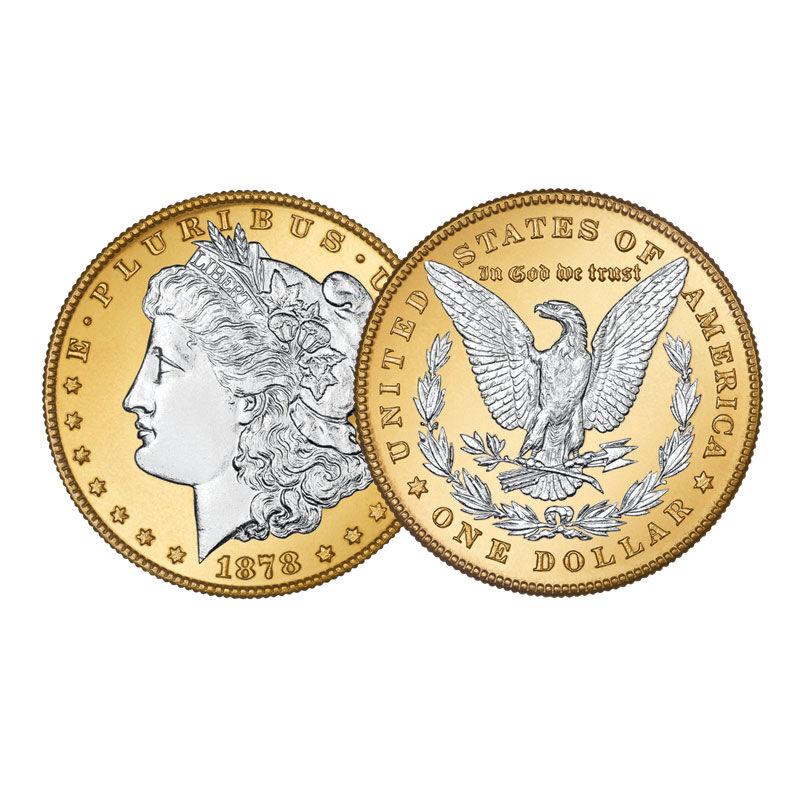 The Morgan Dollar is memorable enough on its own. But when this 90% pure silver dollar is uncirculated and adorned with rare .999 platinum and valuable 24kt gold, it becomes a luxurious treasure and a true work of art. Even if you already own Morgan Silver Dollars, the addition of platinum and gold allows you to appreciate subtle nuances like never before.

Your collection is guaranteed to include both the first- and last-year-of-issue coins. Presented in a deluxe wooden display case, included at no additional charge, each coin in this spectacular collection is protected in a crystal-clear capsule which allows you the opportunity to enjoy these historic, uncirculated coins without fear of damage.

Each coin is priced at $124.95 plus $4.95 shipping and service and is payable in two installments of $64.95; subject only to possible adjustment if needed for unusual market conditions. You will receive a new shipment every other month. You are under no obligation to purchase more coins than you wish and may cancel at any time.

Show Less
Show More
In stock. Ships in 1-2 weeks.
$124.95
per coin
You will receive and pay for 1 coin every other month.
Product Specifications:
Coins Included: 16 Uncirculated Morgan Silver Dollars enhanced with Platinum and 24kt Gold.
Display Size: 10" Wide X 10" Deep x 2-1/2" Tall (closed).
Display Material: Wooden



Item #:2983-0015