Last Four Decades of the Florin Collection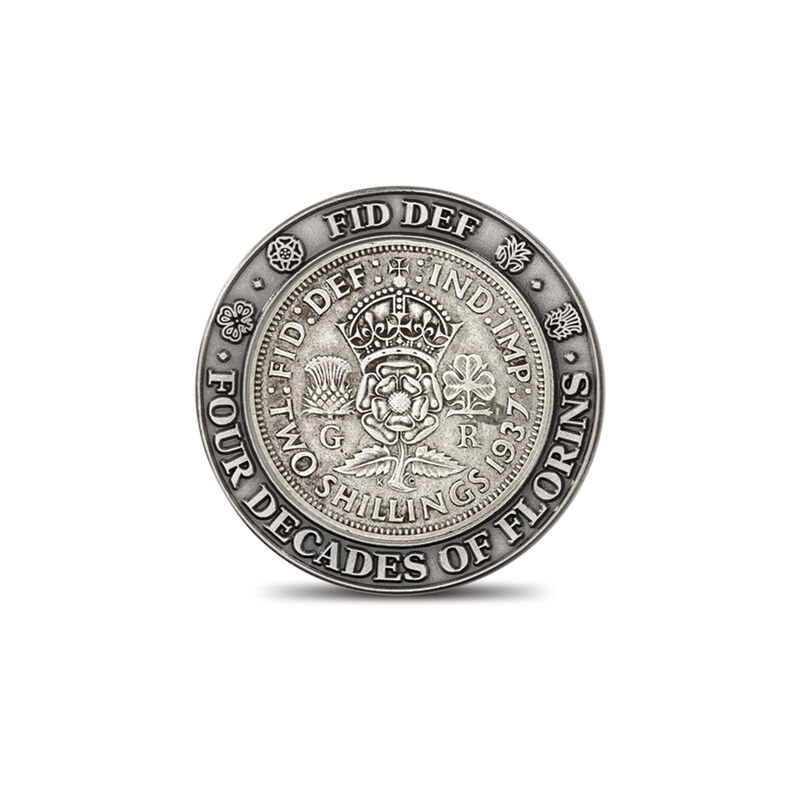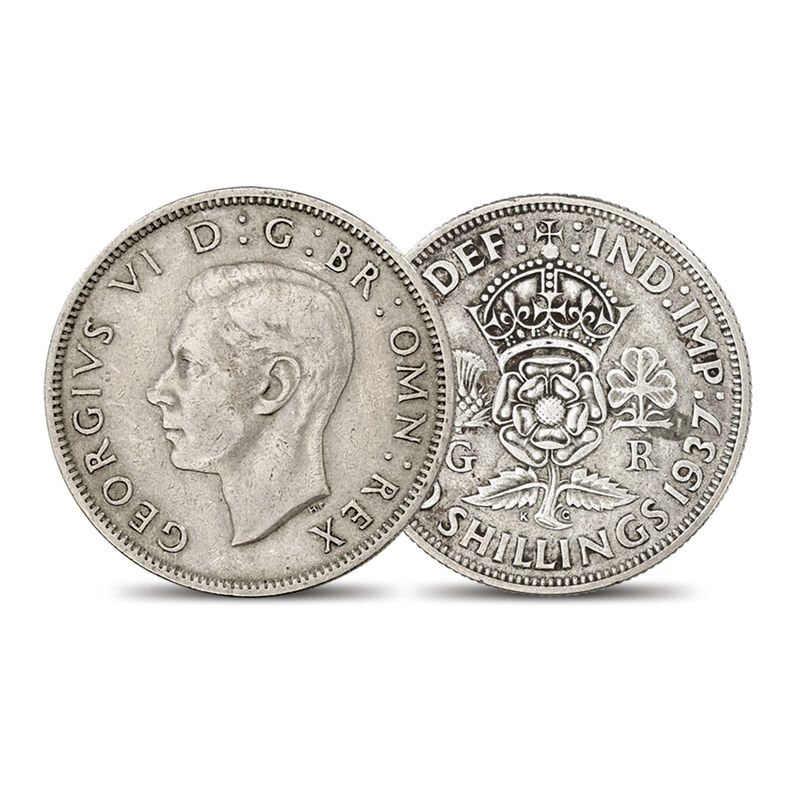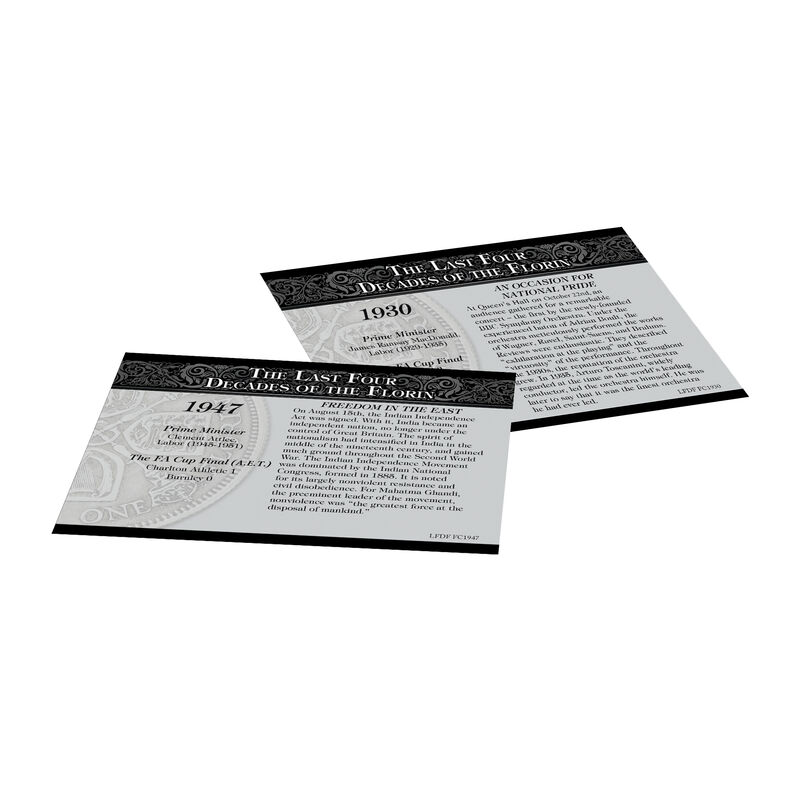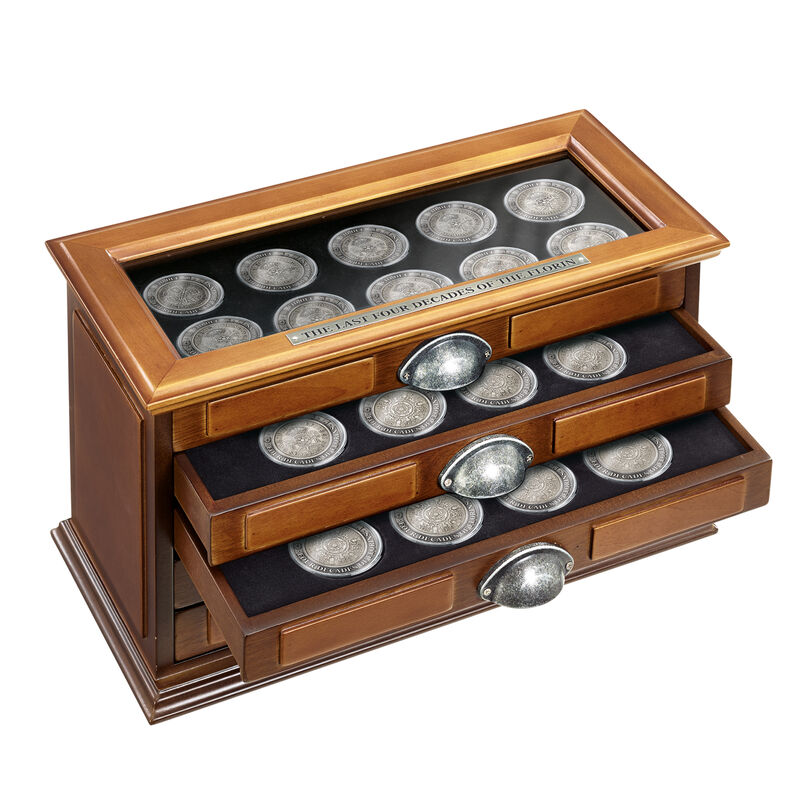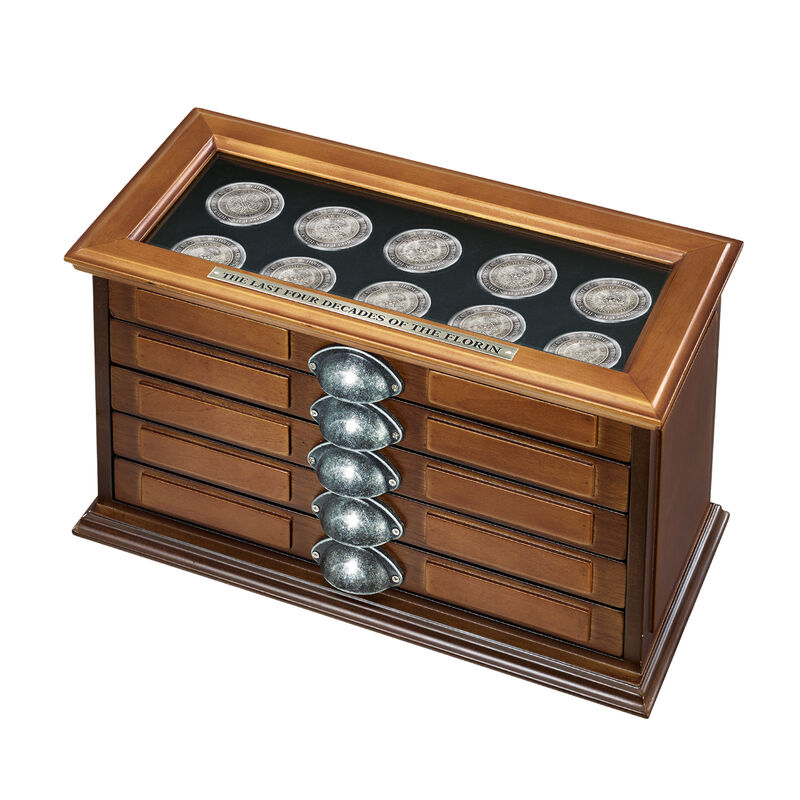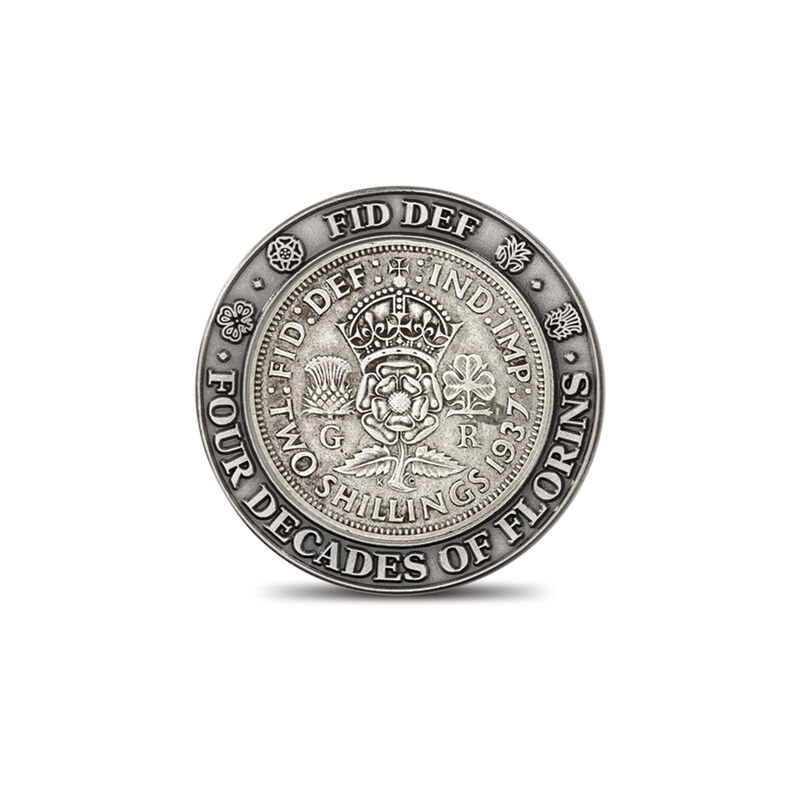 A collection of historic British coins including the rarely seen silver issues!
Includes the last Florins issued by King George V in the 1930s and every Florin issued for circulation by King George VI and Queen Elizabeth II.
Among the highlights of this collection are the silver coins issued by King George V from 1930 to the coveted 1936 coin that is a key to the collection.
Each coin comes with a custom-cast metal "halo" that replicates design elements from the coins and features the collection name, and a unique fact card with captivating details from each coin's year of issue.
A custom-crafted wooden display to house your magnificent collection is included at no additional charge!
Show Less
Show More
Ships in 3-5 business days.
$24.95
per coin
You will receive 1 coin for the first month. Thereafter, you will receive 2 coins every other month and pay for one coin each month.
Rarely seen coins that disappeared from circulation over half a century ago!
The Florin is a beloved coin that symbolizes the rich history and unique beauty of British coinage. Struck by the world-renowned Royal Mint in London, it was legendary for its large size and exquisite designs, but it was last made for circulation over half a century ago in 1967 when the denomination was abolished. As a result, Florins are virtually impossible to find today — even in Britain.

Every coin in this collection is in good, circulated condition and is preserved in a crystal-clear protective plastic holder that protects it from dust, dirt and fingerprints while allowing you to safely examine its stunning design. The first delivery will contain one coin — which we guarantee will be one of the 50% silver issues. Thereafter, you will receive two coins every other month, but you may pay for just one coin per month until your collection is complete. The FREE display chest will be sent along with the third shipment at no additional charge.
Product Specifications:
Coins Included: 35 Florins minted from 1930 to 1967. Coins issued from 1930 to 1946 are 50% Pure Silver. Coins issued from 1947 to 1967 are Cupronickel. No coins were issued in 1934 and 1952; due to its low mintage and extreme scarcity, the 1932 coin is not included in the collection.
Display: Glass-topped Wooden Chest
Display Size: 10" Wide x 5-¾" Long x 7-⅛" High
Item #:10025-0018