Complete 20th Century Kennedy Half Dollar Proofs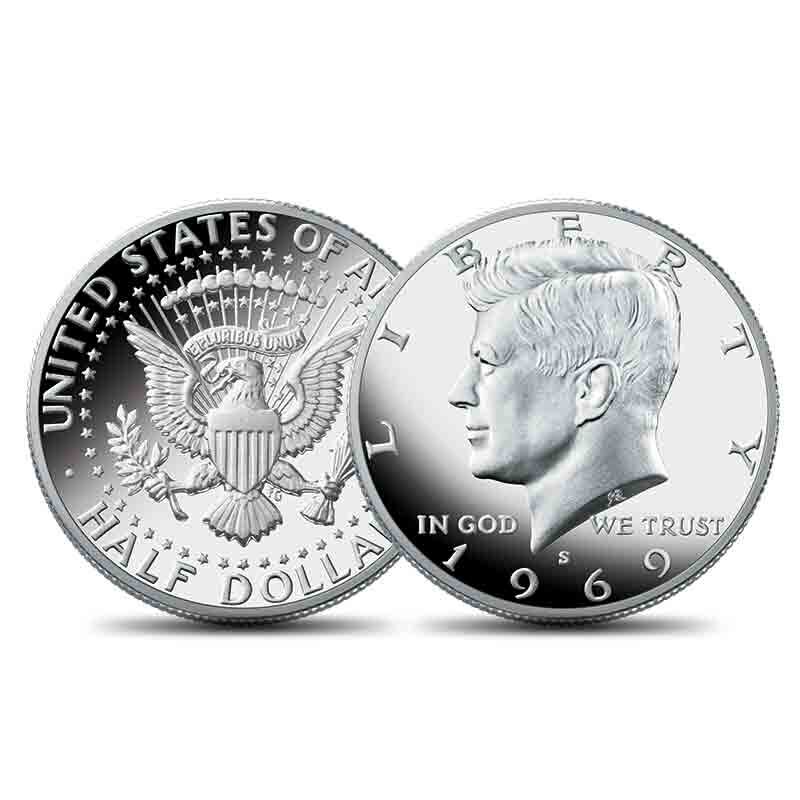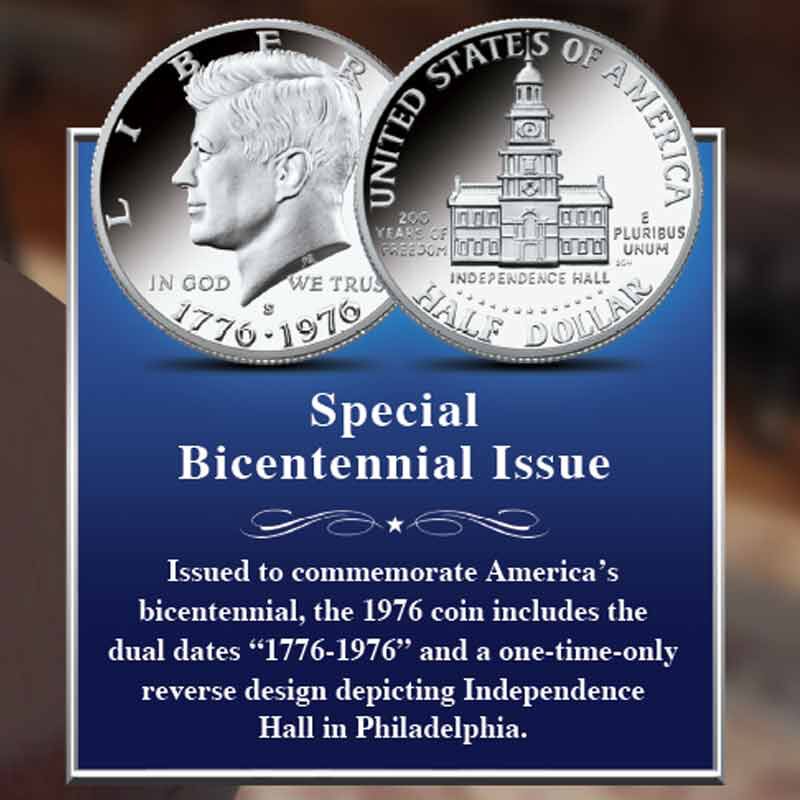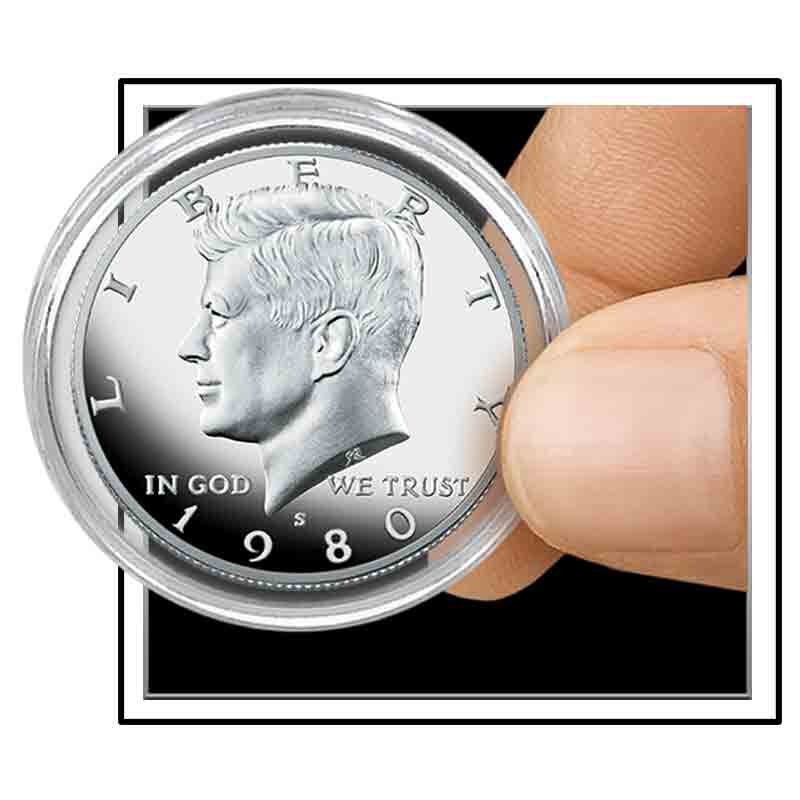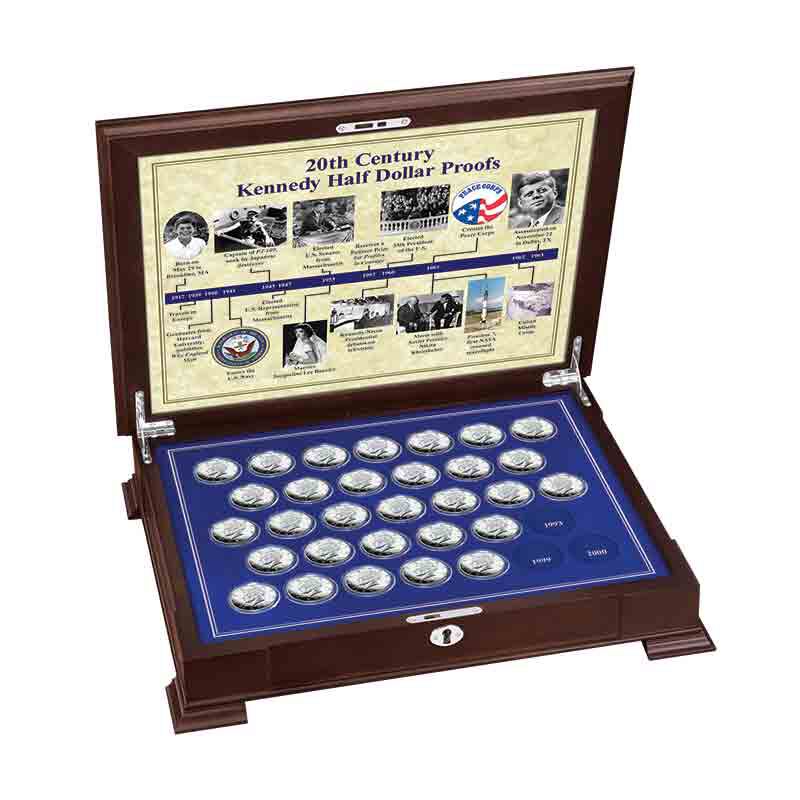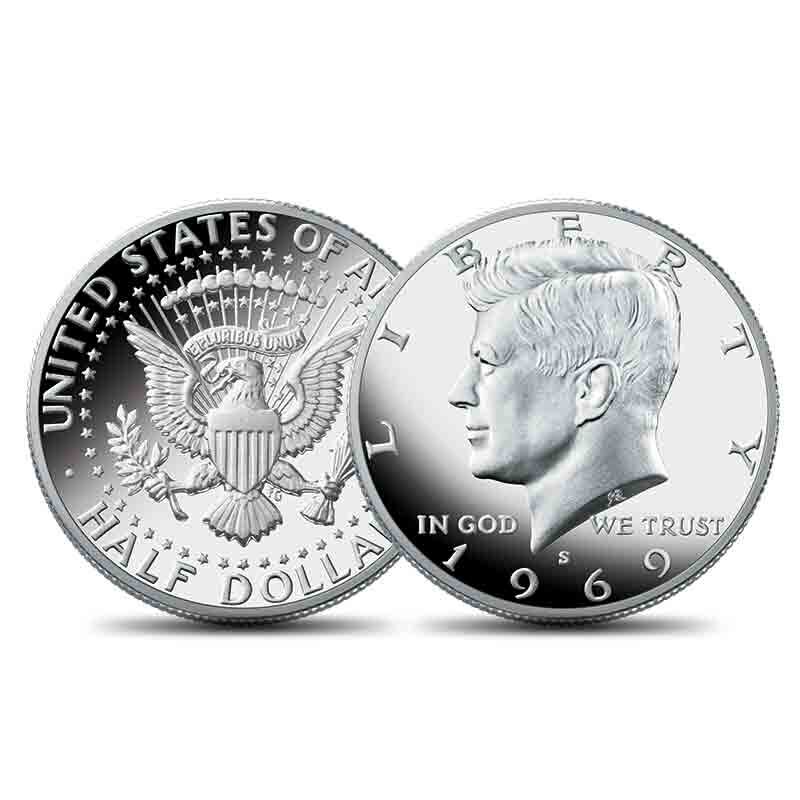 So scarce, most Americans don't even know they exist!
A complete collection of Kennedy half dollar proof coins minted in the 20th century (1964-2000).
In some years, the proof coins accounted for less than 1% of the total mintage, making them almost impossible to find.
Highlights of your collection include the first-year 90% silver 1964 coin, the first 40% silver proof coin issues in U.S. history
from 1968-1970, and the 1976 bicentennial coin with a unique one-time-only design.
Comes with a FREE deluxe display case, perfect to house and protect your entire collection.
Show Less
Show More
Ships in 5-7 business days.
$19.95
per coin
After your first coin you will receive 2 coins per month.
Proofs…the finest Kennedy half dollars ever made!

Just days after the assassination of President John F. Kennedy in late 1963, Congress authorized the Kennedy half dollar as a tribute to his unique place in American history. The first coins were released in March 1964, and they were so popular that banks could not keep up with the demand. Even today, the Kennedy half dollar still holds a special mystique among collectors.

But what most Americans don't know is that in addition to the coins released into circulation, an even smaller number of proof coins were struck and made available only to an elite group of collectors. Remarkably, this collection features the elusive proof edition of each year's Kennedy half dollar minted in the 20th century — including the silver issues!

Each coin is individually encapsulated to protect it from dust, dirt and fingerprints. The FREE display chest will be sent separately at about the same time as your second shipment.





Product Specifications:

Coins Included: Every proof edition of each year's Kennedy half dollar issued from 1964 thru 2000 (no proof coins were made in 1965-1967 and 1975).
Display Size: 16" Wide x 13" Long x 2-1/2" Tall
Display: Wooden display with locking lid


Item #:1889-0012