Barber Silver Half Dollars Collection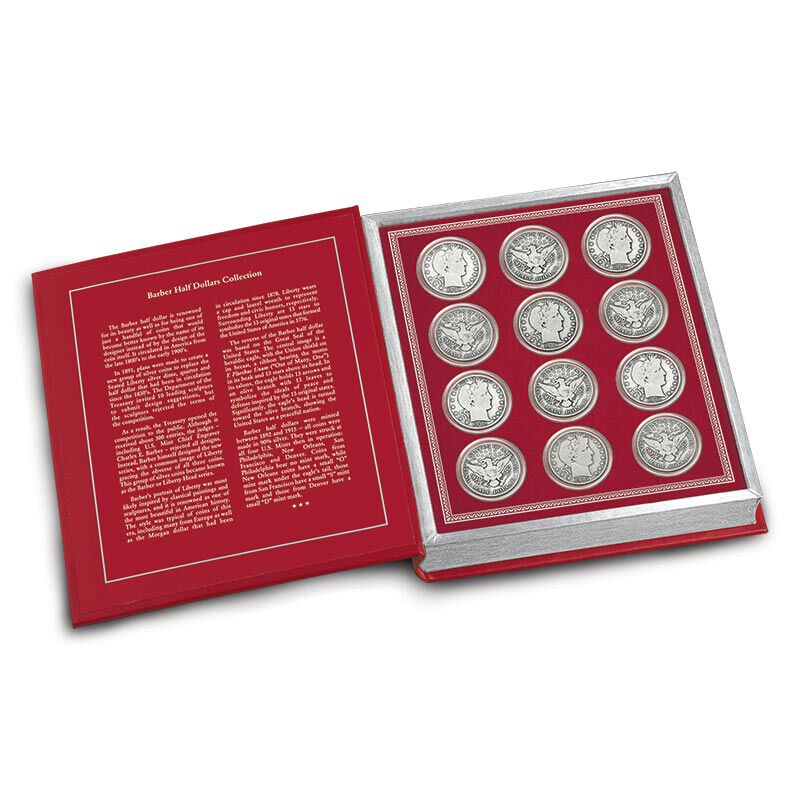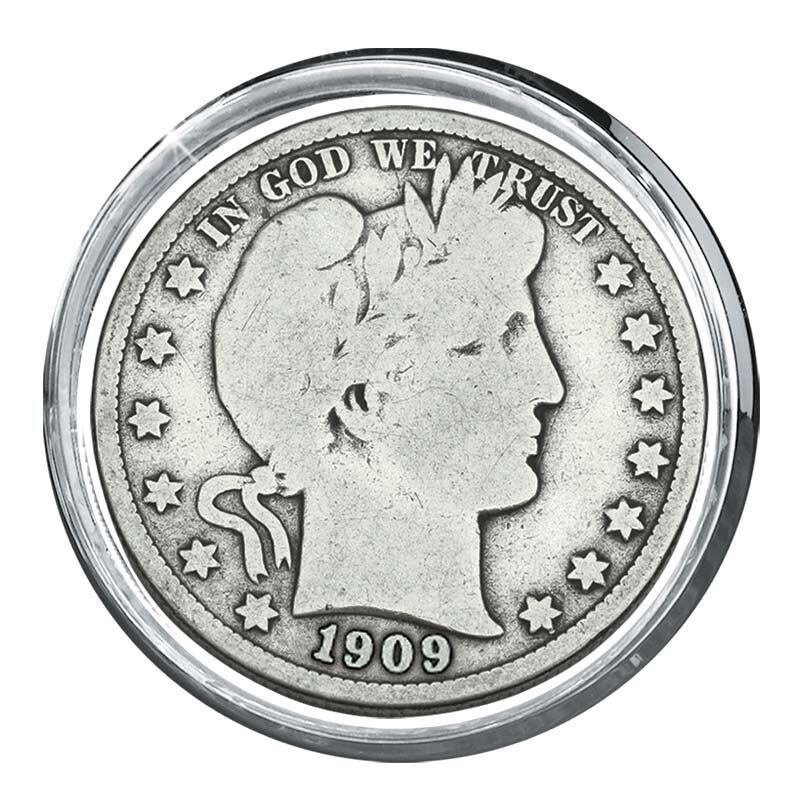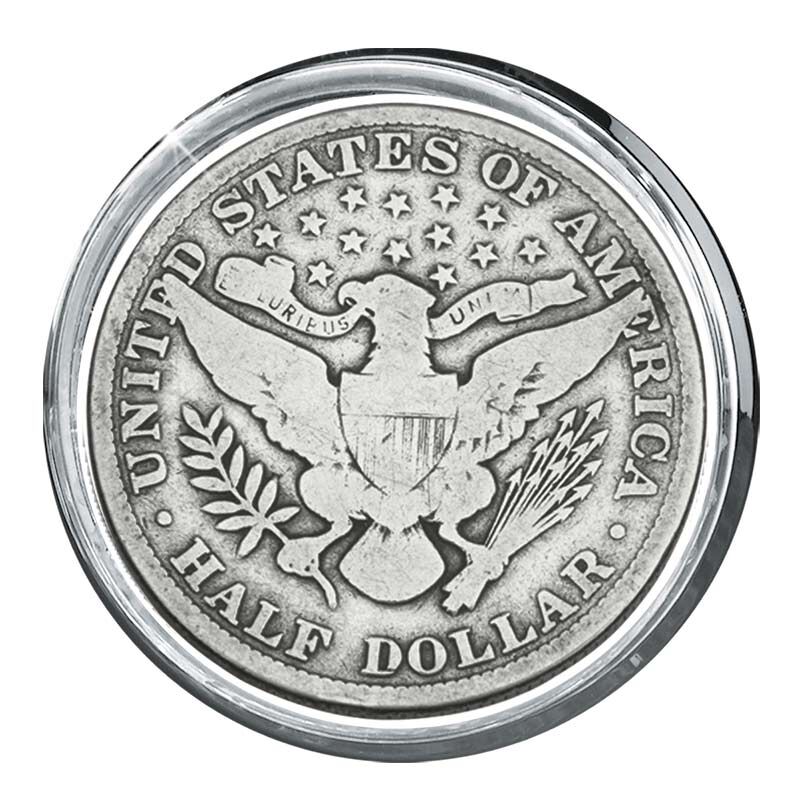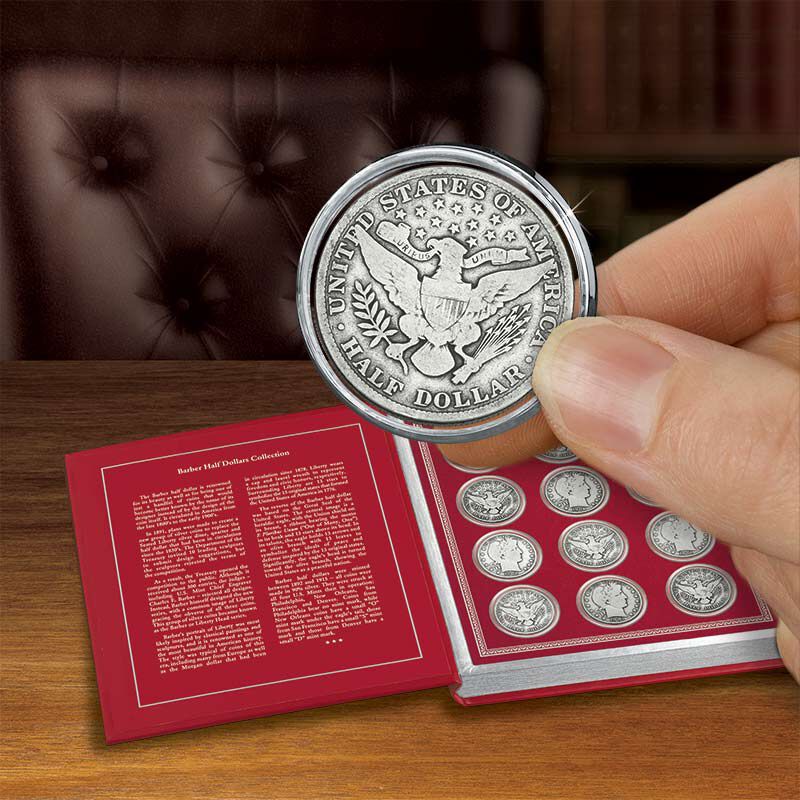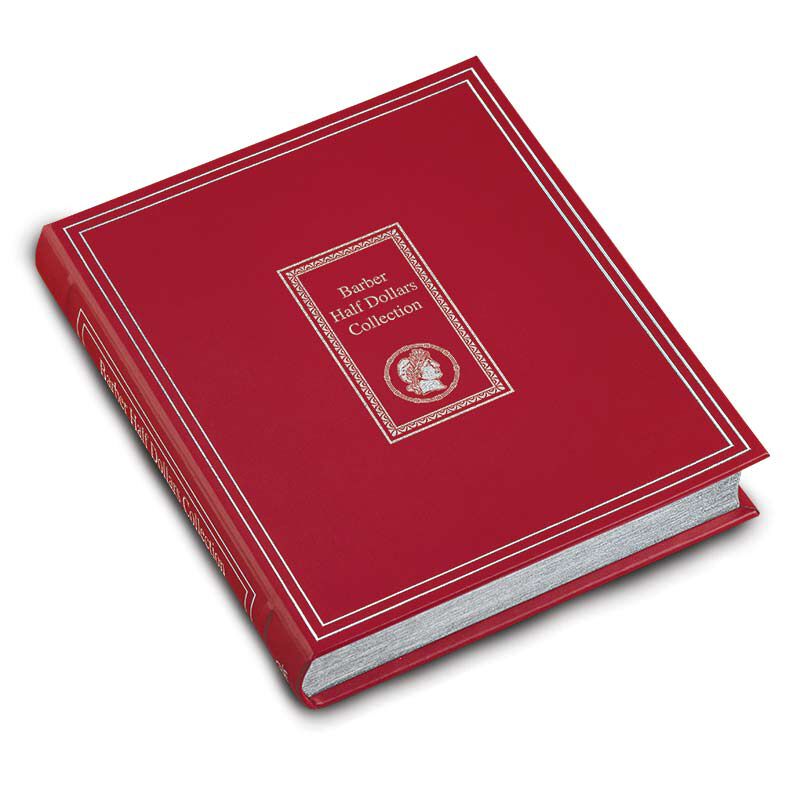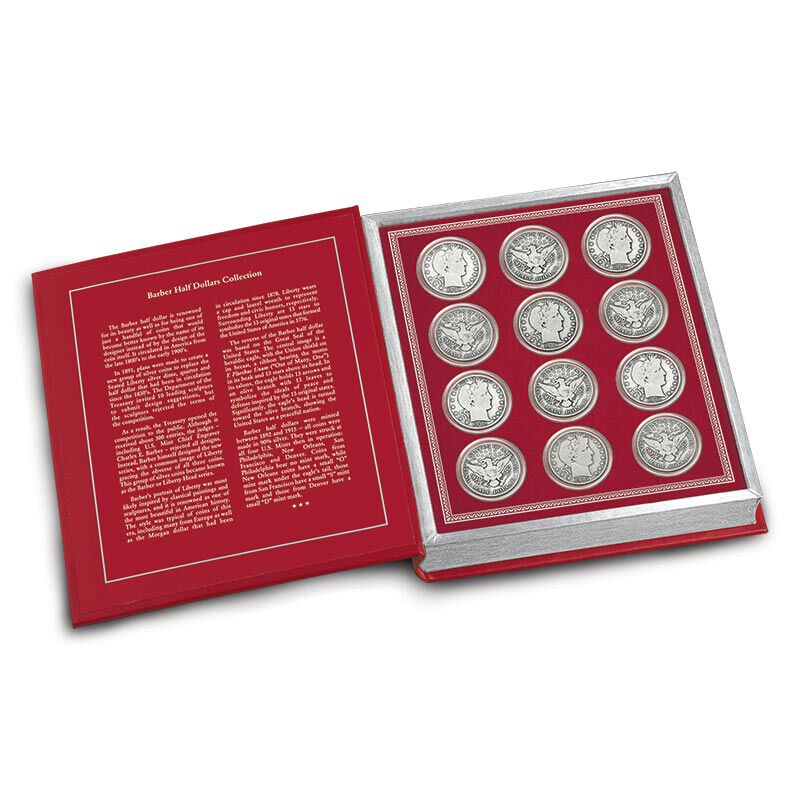 A magnificent collection of 12 Barber Silver Half Dollars dating from the early 20th century.

The Barber Silver Half Dollar was named after its legendary designer, U.S. Mint Chief Engraver Charles E. Barber and it featured one of the most famous and beautiful images of Liberty ever to appear on a U.S. coin.

For much of the early 20th century, this was America's largest silver coin and it was struck in 90% silver and in surprisingly small quantities. Considering that so many were damaged in circulation and melted for their silver content over the last 100 years, it's a miracle that that even a single coin has survived. Assembling a collection of 12 of these historic coins is a feat most collectors could never dream of completing. Together, these coins contain more than one third of a troy pound of precious silver!

Every coin in this collection is in circulated condition with most major design details visible. What's more, each coin is individually housed in a clear protective capsule, making it safe and easy for you to examine both sides of every coin.

Show Less
Show More
This product is no longer available.
Sorry - this product is sold out and is no longer available.
A FREE custom-crafted book-style display!
You will also receive a FREE deluxe faux-leather book-style display at about the same time as your second shipment at no additional charge. The display includes spaces for all 12 Barber Silver Half Dollars, as well as a narrative about the history and design of the coin.

Each coin can be yours for just $49.95 per coin plus $1.95 shipping and service each. The price is subject only to possible adjustment if needed for unusual market conditions. You will receive one coin every other month, but you may pay for each coin in two monthly installments of $25.95 each.



Product Specifications:
Coins Included: 12 Barber Silver Half Dollars, all over 100 years old.
Display: Deluxe faux-leather book-style Display
Display Size: 9" Long x 8" Wide x 2" Deep (closed).



Item #:4809-0013