Time is running out! Guaranteed delivery before Christmas when you order in the next
U.S. Bicentennial Coins Complete Mint Mark Set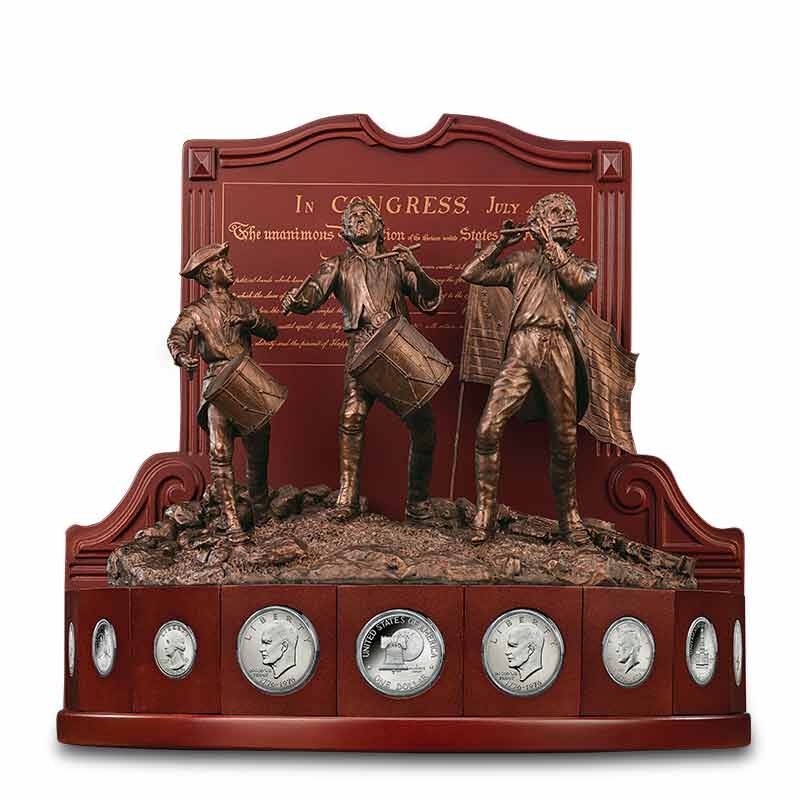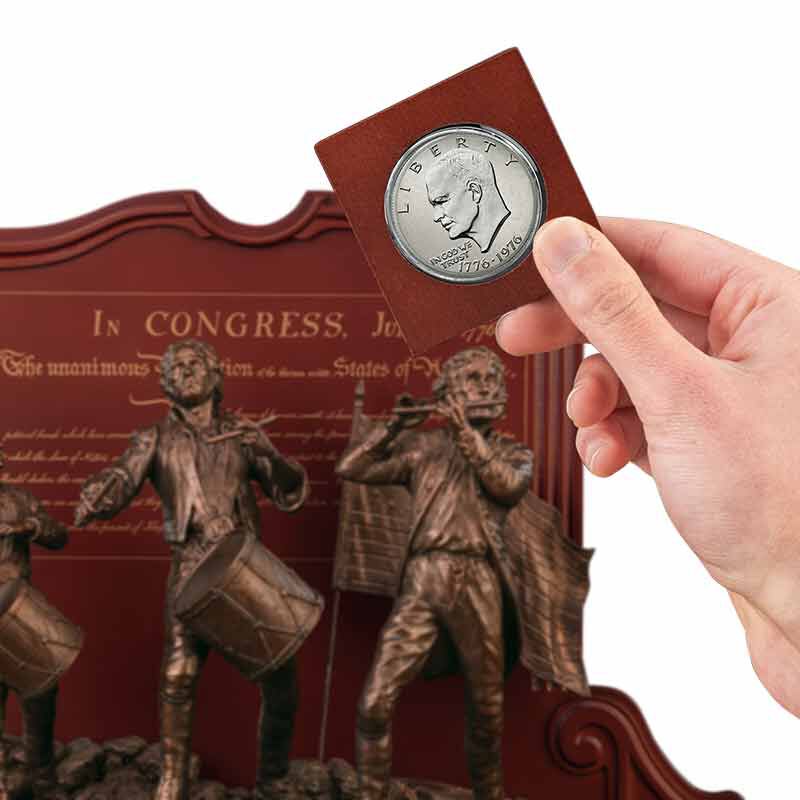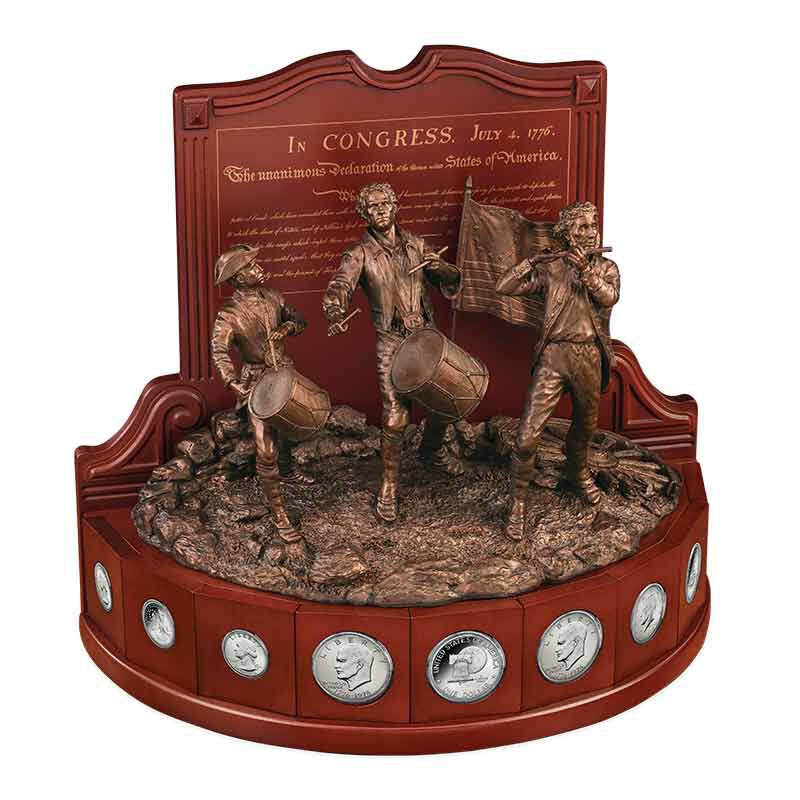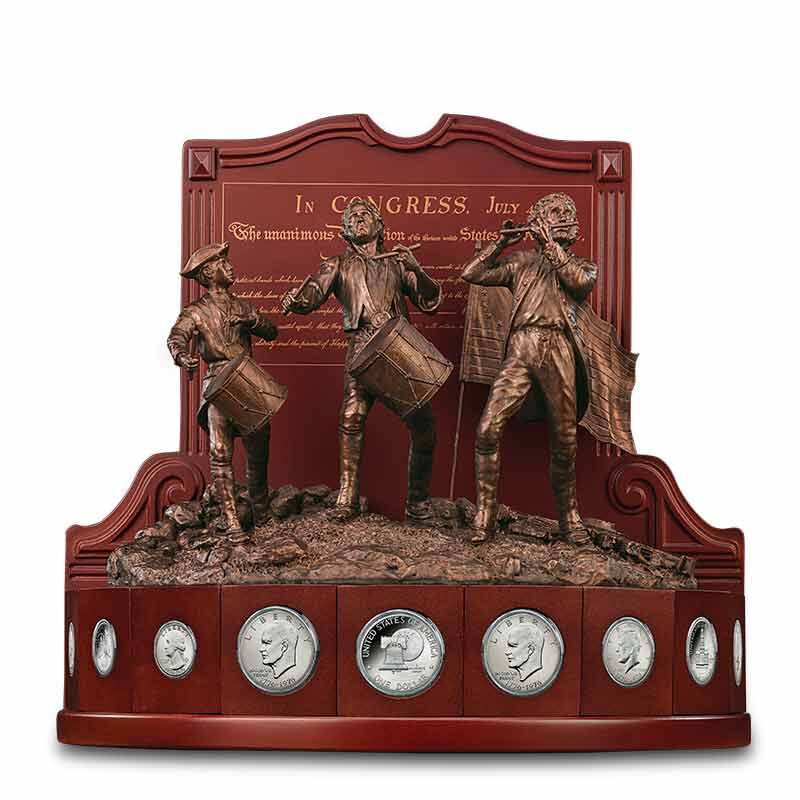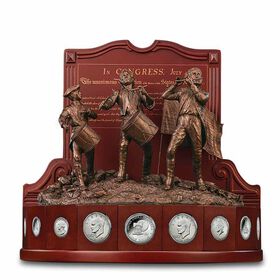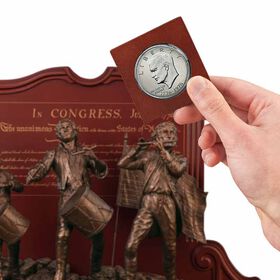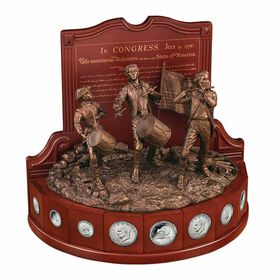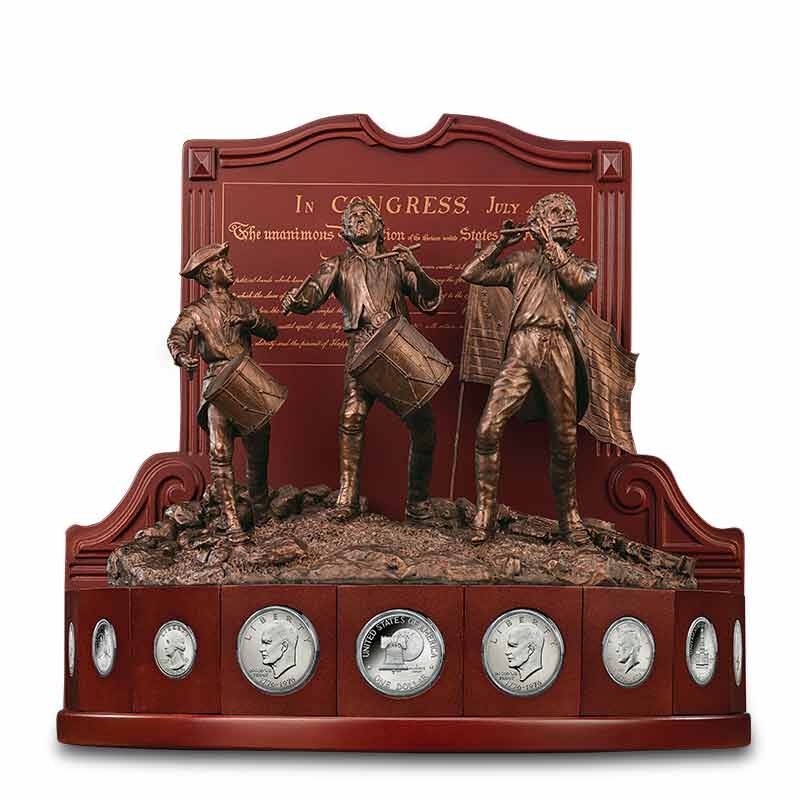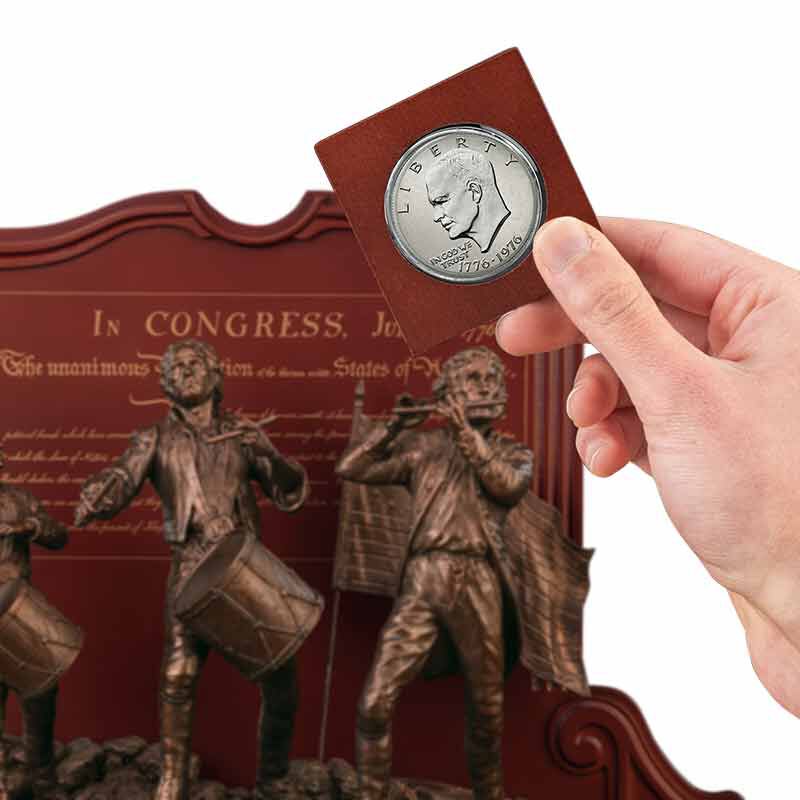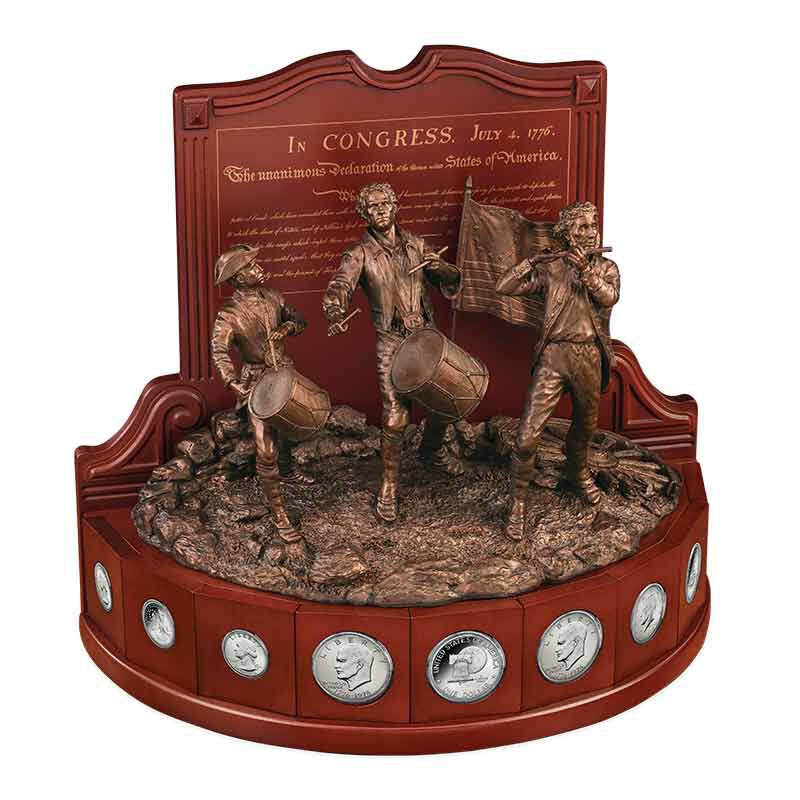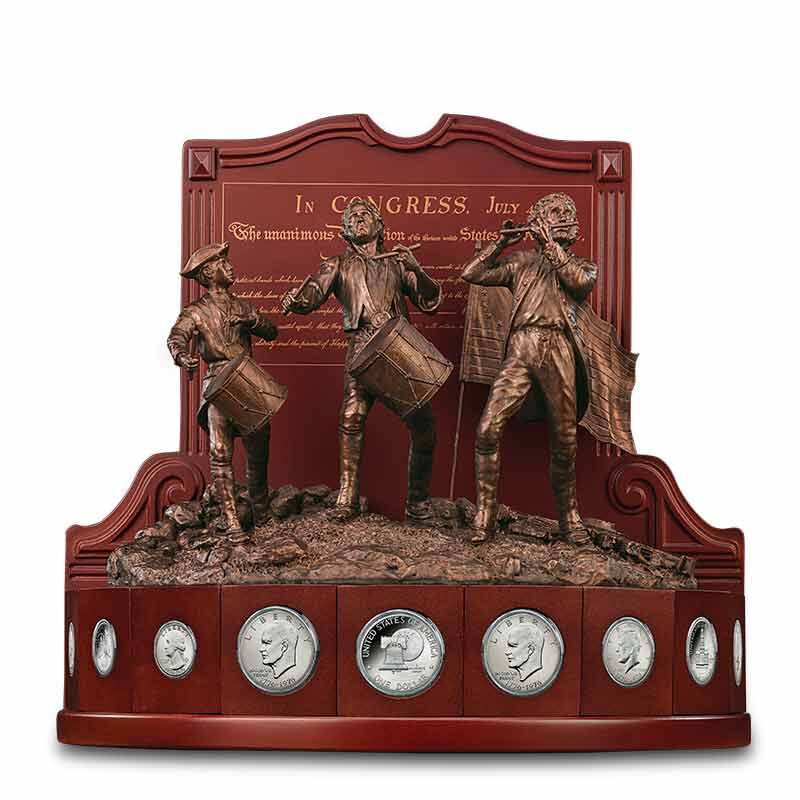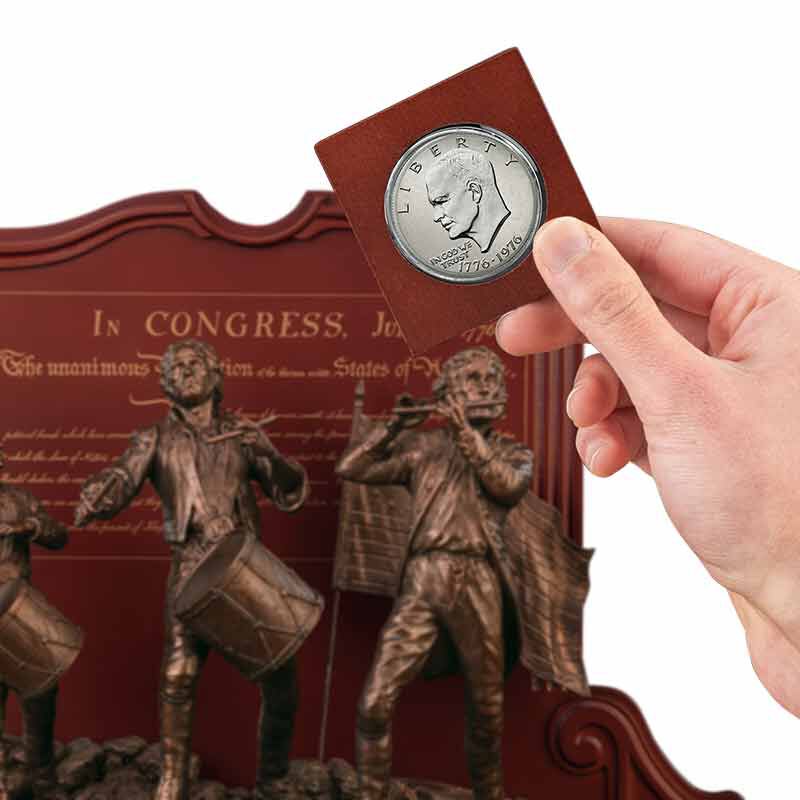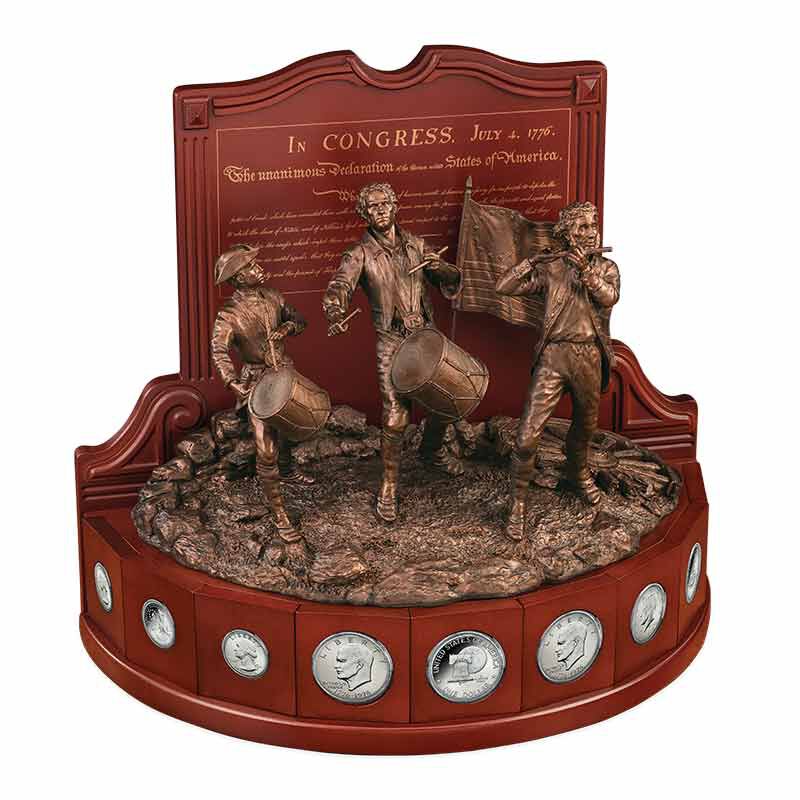 Nine vintage U.S. coins presented with a dramatic sculptural display…
Features nine historic Bicentennial coins issued to celebrate the 200th anniversary of the Declaration of Independence in 1976.
Collection includes the quarter, half dollar and dollar coins from each of the U.S. Mints that struck them – these are the first dual-dated coins ever issued in U.S. history!
Coins are presented in the same gleaming uncirculated condition or proof quality as they day they were struck by the U.S. Mint.
Beautifully displayed in a sculptural display inspired by one of the most celebrated paintings in the history of the United States!


Show Less
Show More
Every Bicentennial coin design from every mint!

The Bicentennial coins are a lasting tribute to our brave forefathers who fought for independence and who created the foundation of the United States of America. Don't miss this opportunity to own a remarkable collection of all three coin designs from all three U.S. Mints, making it truly complete. In addition to the coins produced for circulation at the Philadelphia and Denver Mints — but which miraculously remain in gleaming uncirculated condition — you will receive the stunning proof coins that were struck at the San Francisco Mint and made available only to collectors in special sets.

The dramatic sculptural display and the complete set of coins will arrive in one shipment but will be billed in four convenient monthly installments. Satisfaction is guaranteed.



Product Specifications:

Coins Included: Dual-dated Bicentennial Quarters, Half Dollars and Dollar coins (nine total; three of each, one from each mint that struck them).
Display: Hand-painted sculptural display with wooden base.
Size: 12" Tall x 13" Wide x 7" Deep



Item #:4957-0013