The State Quarters Treasure Chest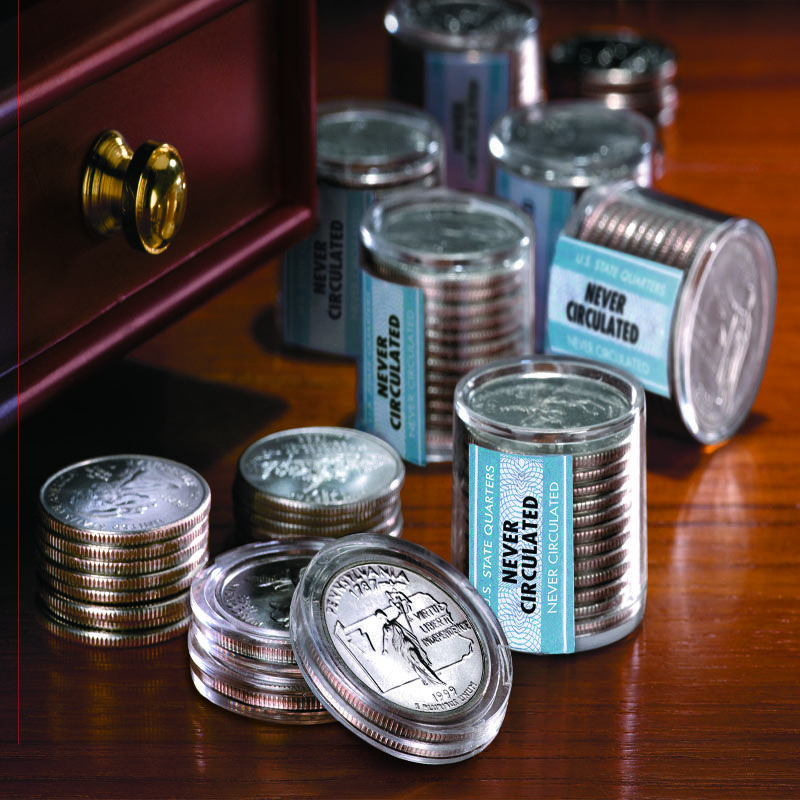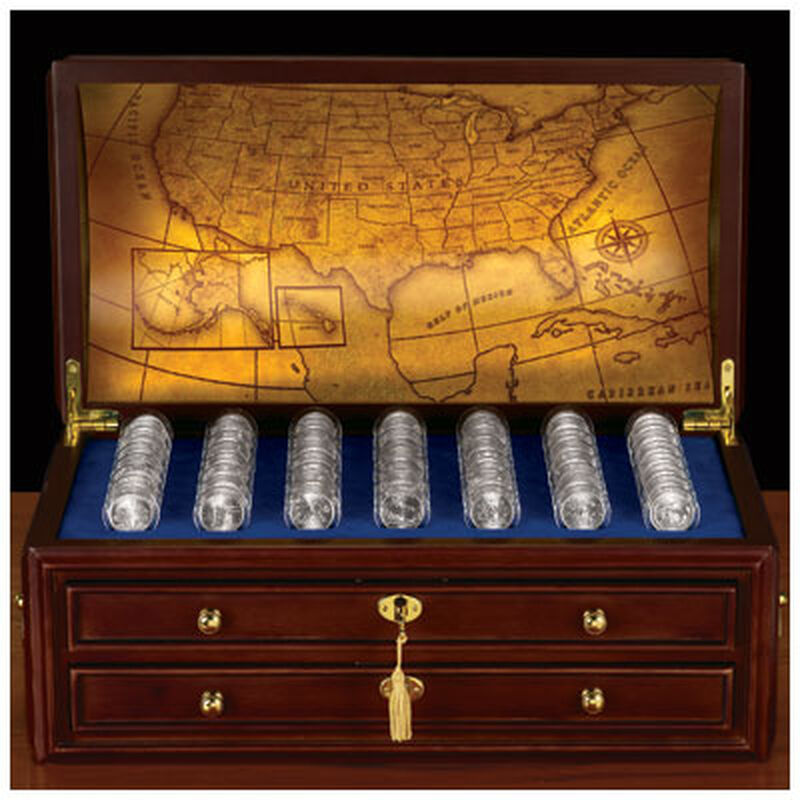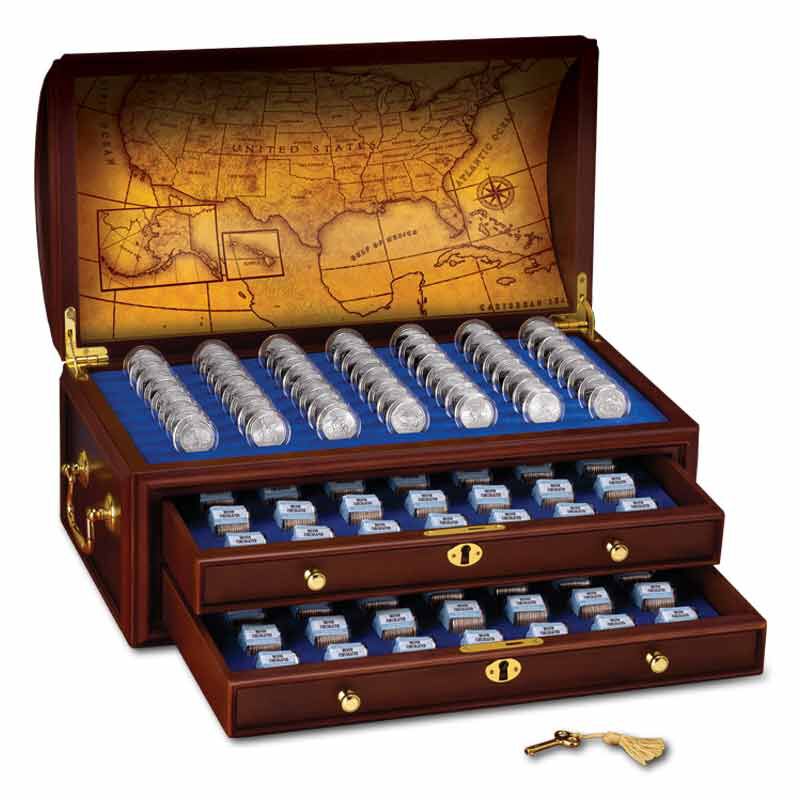 100+ Product Page Views within 1 hour
Reserve NOW before the limited supply is gone forever!

Minting has officially ended on the U.S. State Quarters and this closes one of the most thrilling issues in the history of U.S. coinage. However, you can still build a breathtaking heirloom-quality collection of these historic coins through the Danbury Mint!

While our limited reserves last, you may acquire exclusive collector rolls featuring 12 of each individual quarter design...all in pristine, never-circulated condition in a protective vault tube and sealed to preserve their condition for generations to come. And, with each collector roll, you'll receive a FREE bonus coin...a 13th quarter for the state, protectively encapsulated so you can closely inspect and showcase it.


Show Less
Show More
What's more, with your third shipment, you'll receive a deluxe hardwood display chest...specifically designed to house, showcase and protect this landmark series...AT NO ADDITIONAL CHARGE.

Subscribe now and you'll receive a roll of 12 quarters (plus a FREE bonus quarter) of a new state each month. Future monthly shipments will be at the same low price.

Supplies are limited and, once we're sold out of a single state, this offer must be withdrawn. You may cancel your subscription at any time, but you're urged to order now to avoid the possibility of disappointment.



Coins Included: A collector roll of 12 quarters (plus a FREE bonus quarter) of each state.
Display: Deluxe hardwood display chest
Display size: 16-1/4" wide x 8" tall x 9" deep.






Item #:8977-0119