Platinum and Gold-Highlighted Land of the Free State Quarters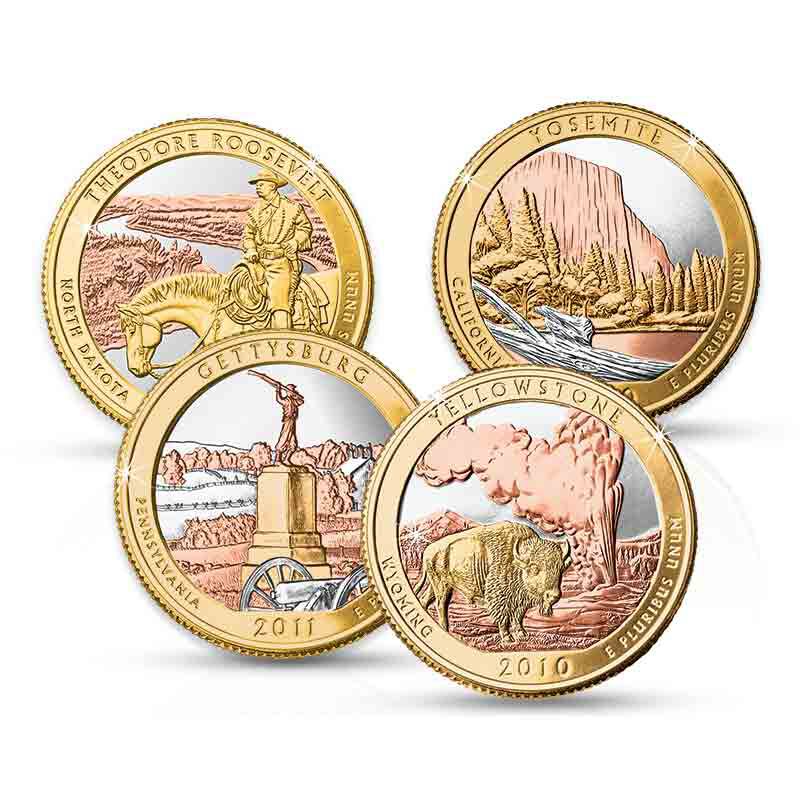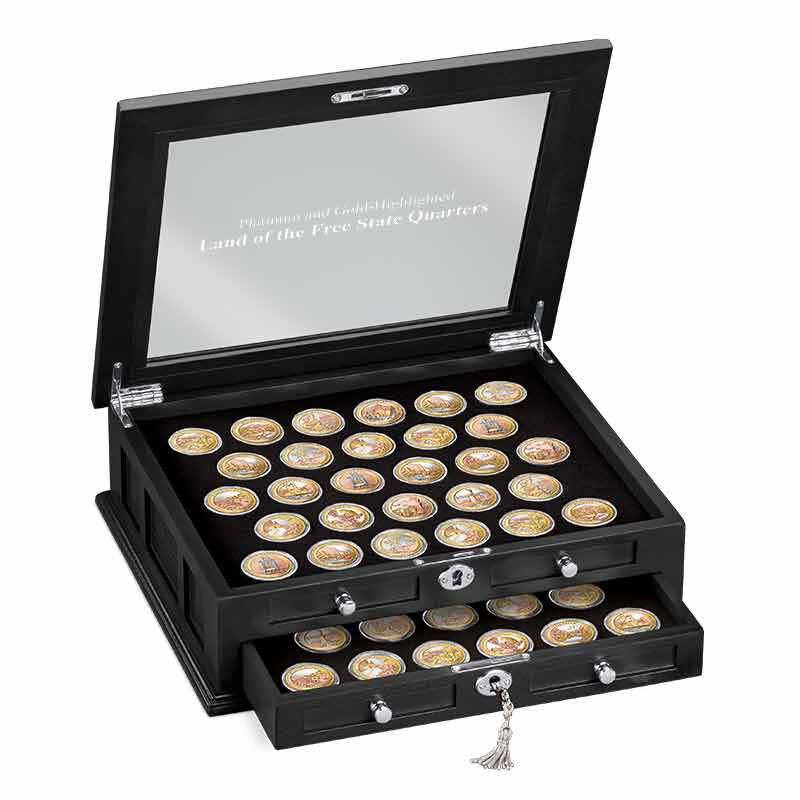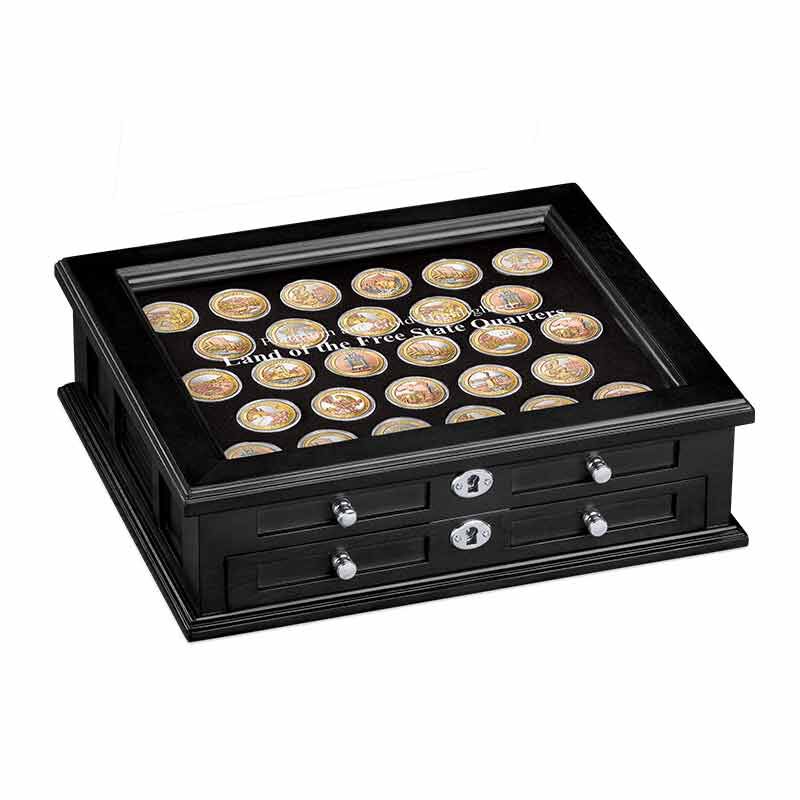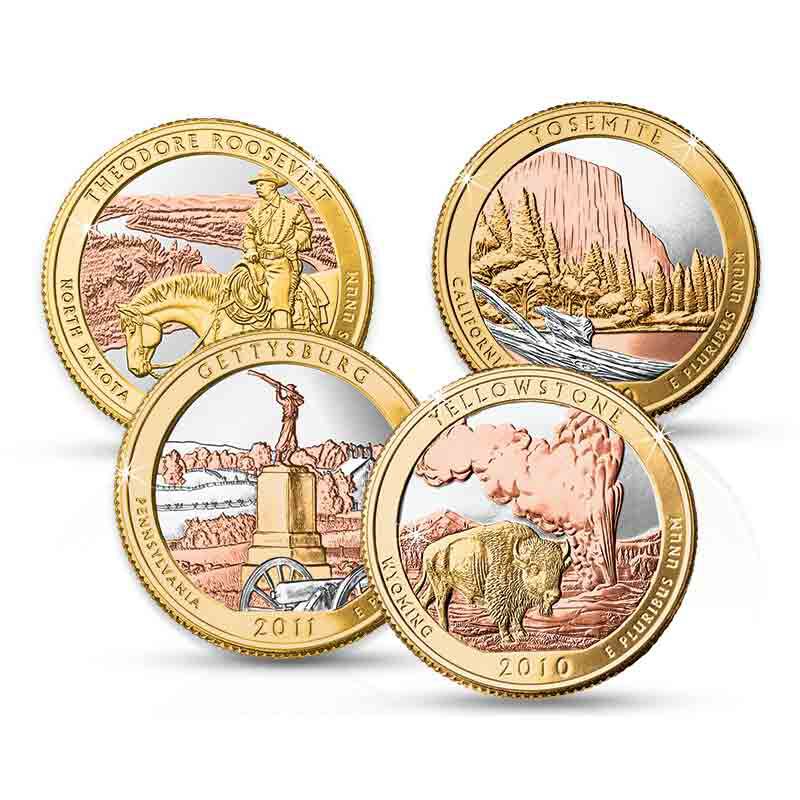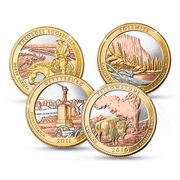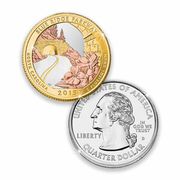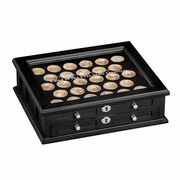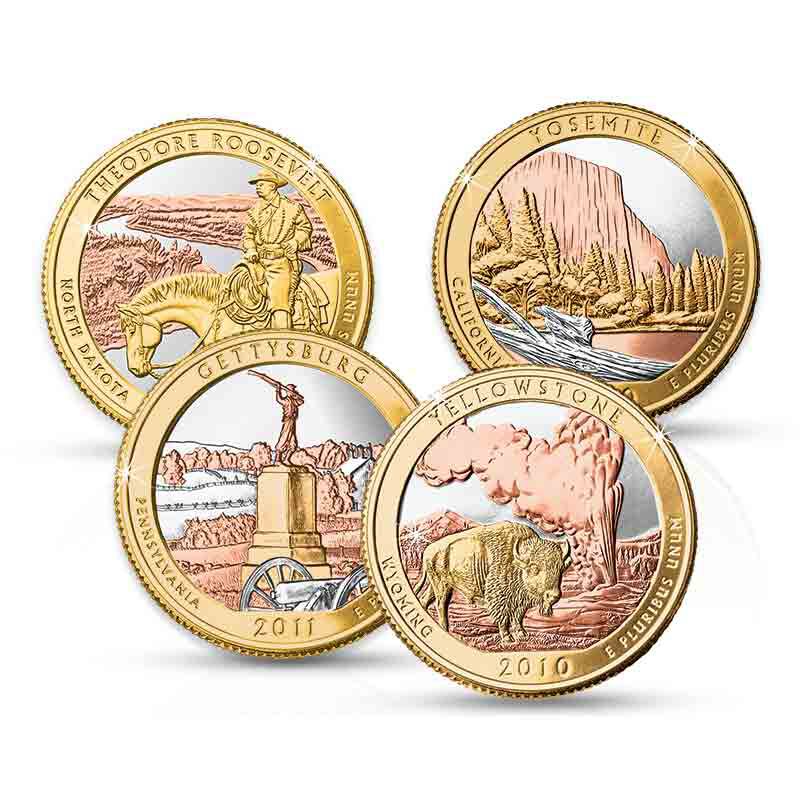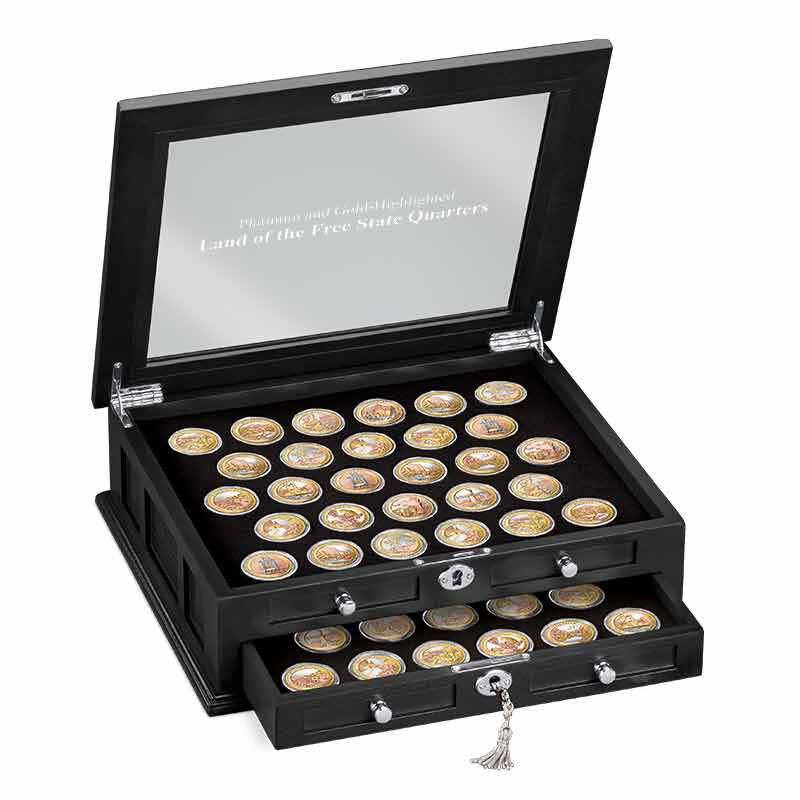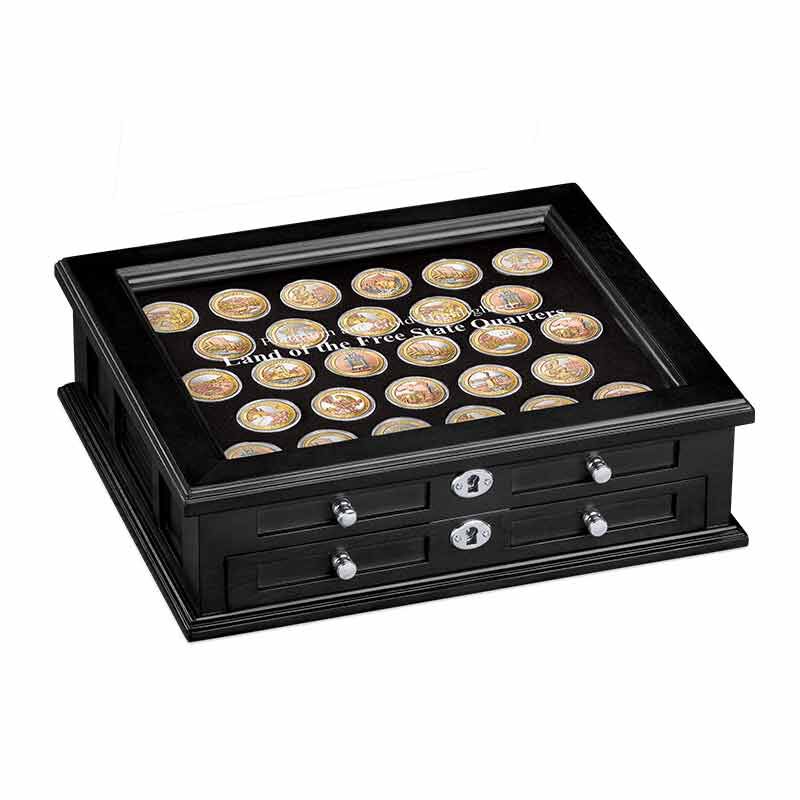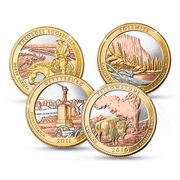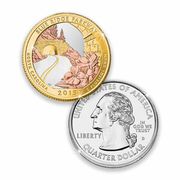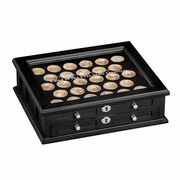 Platinum and Gold-Highlighted Land of the Free State Quarters
Lavished in precious platinum and gold!
A stunning collection of Land of the Free State Quarters layered with precious platinum and brilliant yellow and rose gold!
Each coin is a unique masterpiece, as no two designs are the same!
Each coin is individually encapsulated to protect it from dust, dirt and fingerprints.
Comes with a FREE deluxe display case, perfect to house and protect your entire collection.
Limited mintage!
Show Less
Show More
$29.95
per coin
You will receive 2 coins every other month and pay for 1 coin every month.
Coveted American treasures as you've never seen them before!
The Land of the Free State Quarters are the first and only coins to celebrate the beauty and majesty of America. Now, the beloved coins in this landmark collection are further elevated when luxuriously layered with pure platinum, 24K yellow gold and 18K rose gold. Skilled artisans have created a revolutionary process to enhance these beloved coins, allowing for an even greater appreciation of the beauty and artistry of each unique design.
Coins will be shipped and billed at the rate of two coins every month. Price is subject only to possible adjustment if needed for unusual market conditions. Display will arrive at no additional charge at about the same time as your second coin shipment. Satisfaction is guaranteed.
Product Specifications:
Coins Included: 1 Land of the Free State Quarter for each U.S. state, territory and Washington, D.C., in never-circulated condition.
Display Material: Wooden
Display Size: 11" Long x 9-1/2" Wide x 3-1/4" Deep (closed)

Item #:2120-0050