Great Women of America Quarters Silver Proof Collection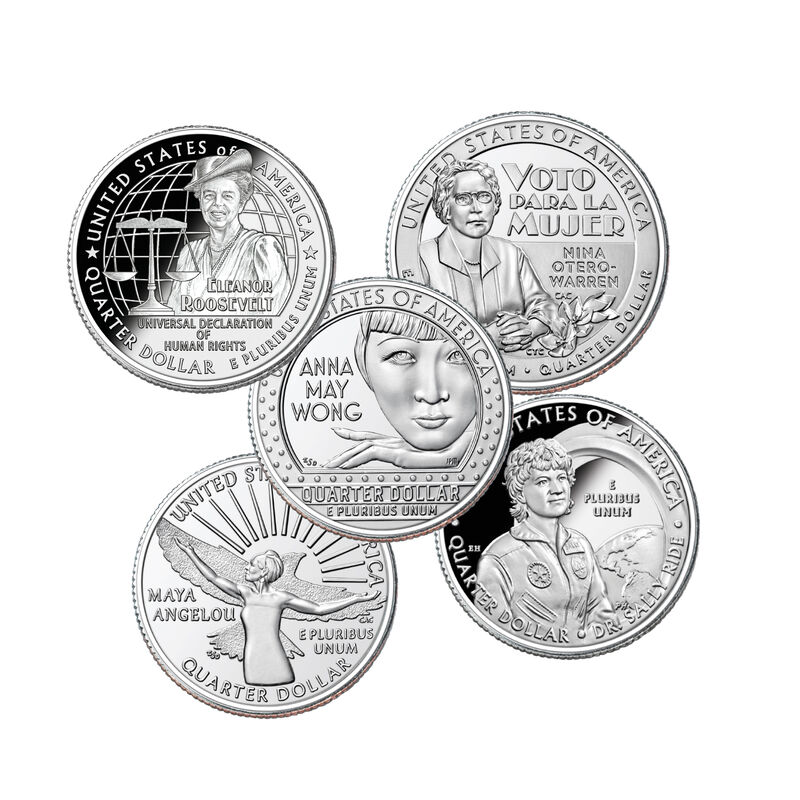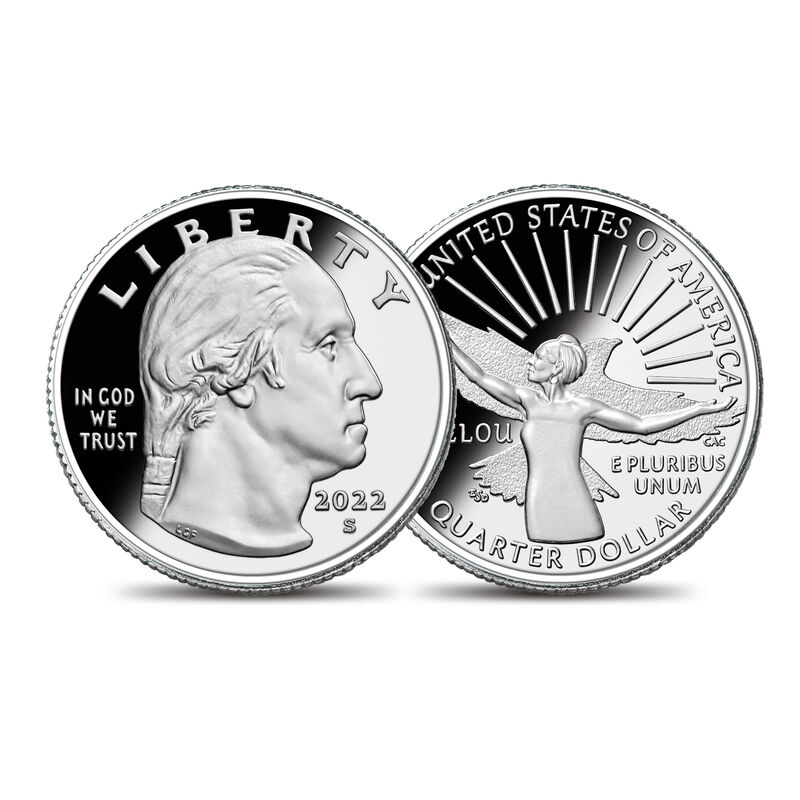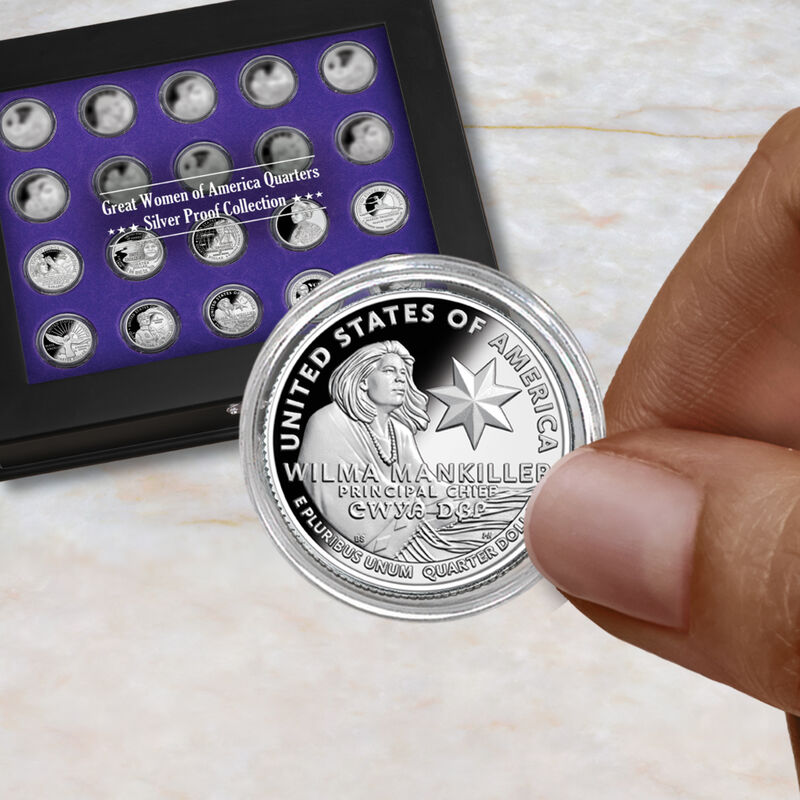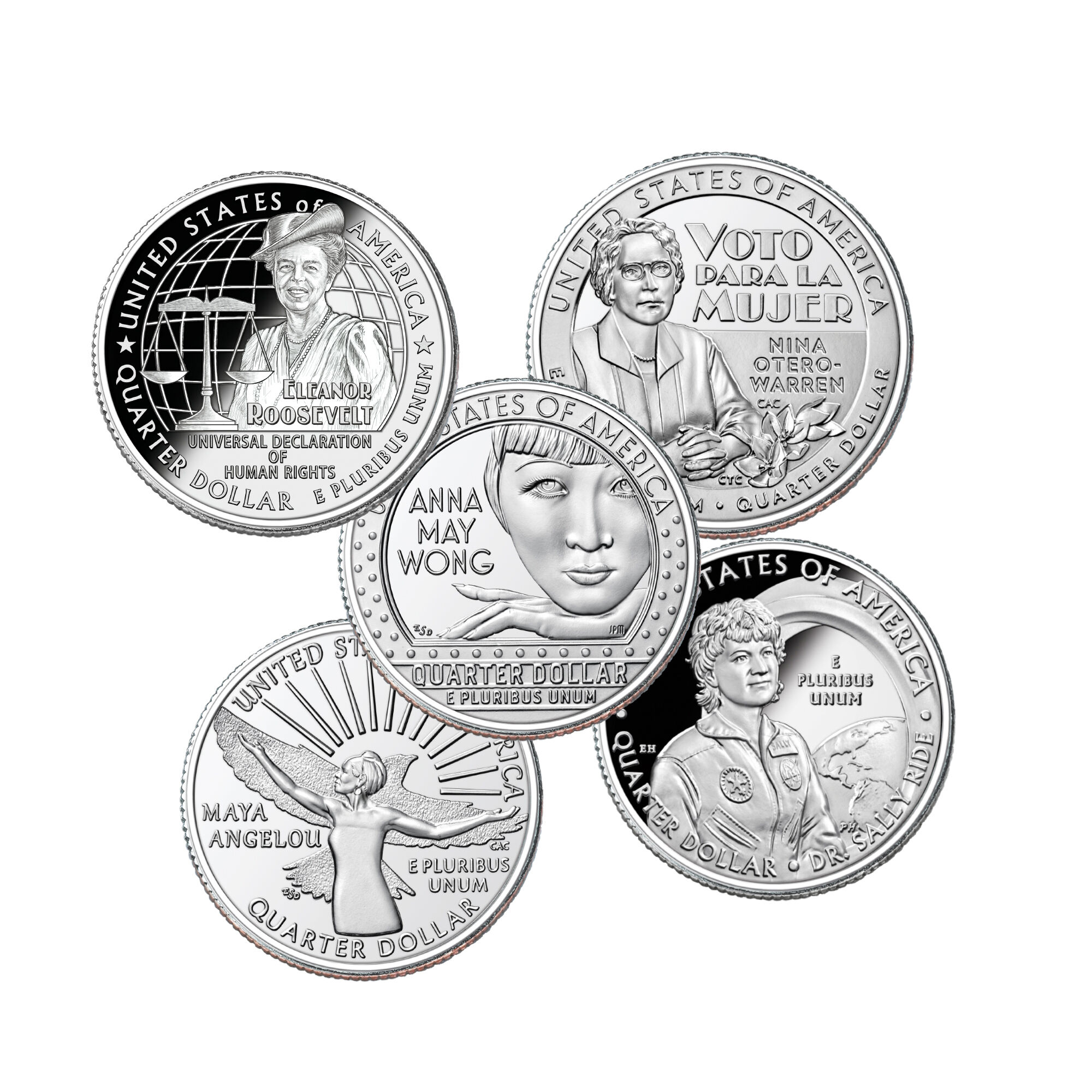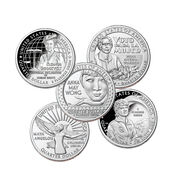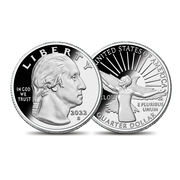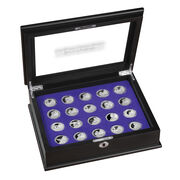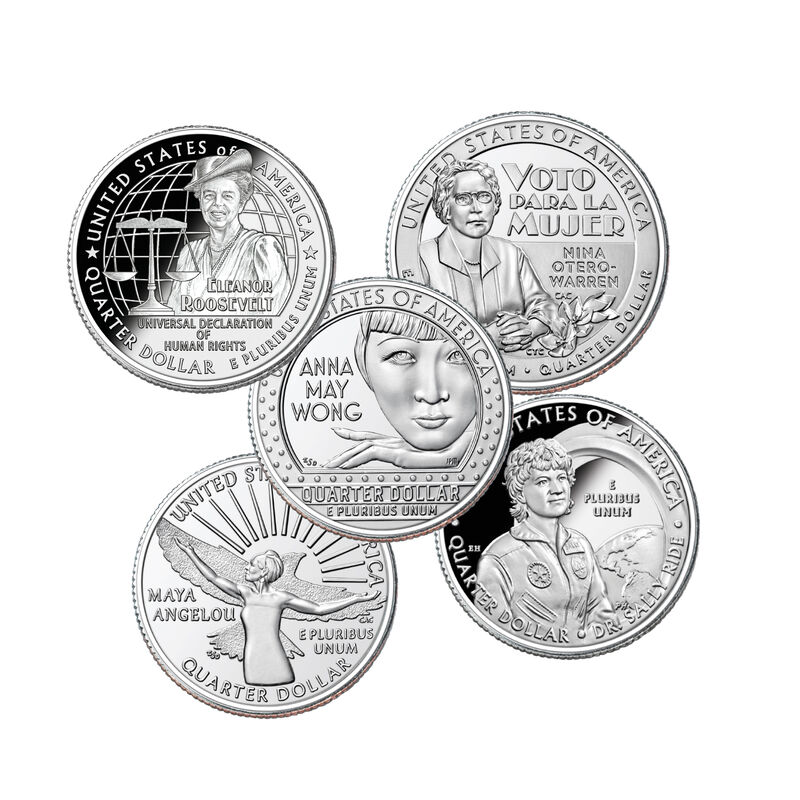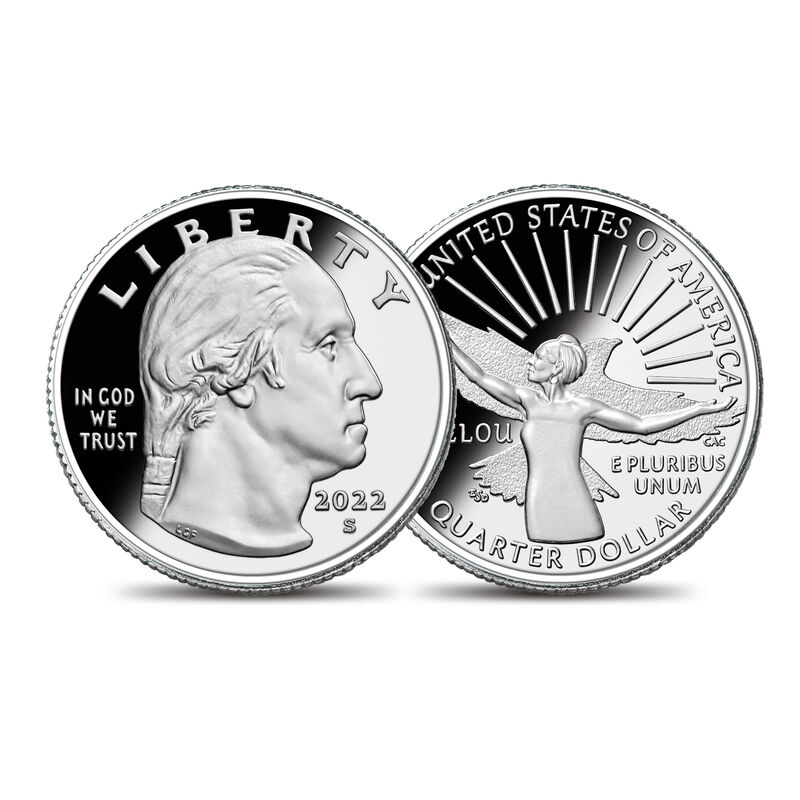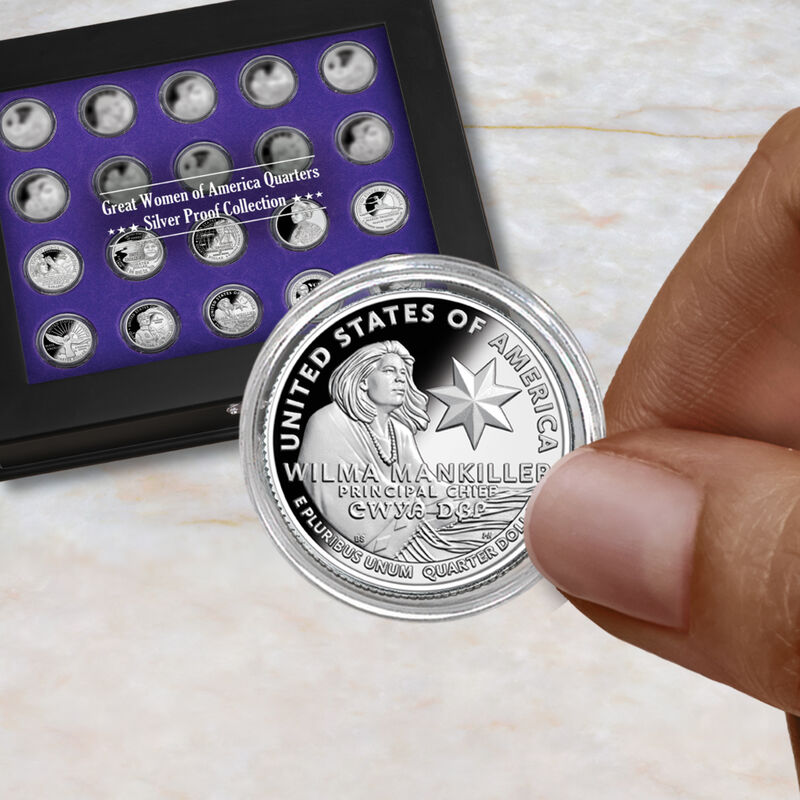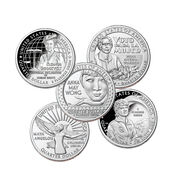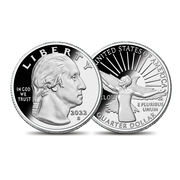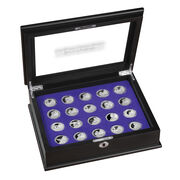 Great Women of America Quarters Silver Proof Collection
Silver proof coins honoring trail-blazing achievements!
The first commemorative coin series in U.S. history to be struck in 99.9% fine silver!
Limited-edition silver proof coins…legendary for their beauty and quality.
Produced exclusively at the San Francisco Mint, proof coins are double-struck on highly polished blanks and are distinguished by their frosted high-relief images against gleaming mirror-like backgrounds.
Coins are protectively encapsulated in a sealed crystal-clear capsule that allows both sides to be examined without risk of damage.
As the perfect finishing touch, a deluxe display chest to showcase and protect your heirloom-quality coins is included at no additional charge.
Show Less
Show More
$69.95
per coin
You will receive and pay for 1 coin every 8-12 weeks in accordance with the U.S. Mint release schedule of up to 5 coins per year.
Unique silver proof issues...the pinnacle of quality, excellence and scarcity.
For the first time in numismatic history, a coin series will be struck in the beauty of 99.9% fine silver to honor the many significant contributions of women in America, from scientists and activists to political leaders and artists. The Great Women of America Silver Proof Quarters will be issued at the rate of up to five new coins each year from 2022 through 2025 and each is a limited-edition treasure that can never be produced again.

You can look forward to receiving a new coin approximately every 8 to 12 weeks, based on the U.S. Mint's release schedule of up to five coin designs per year. The price is subject only to possible adjustment if needed for unusual market conditions. The FREE wooden display chest will arrive at about the same time as the third shipment. Satisfaction is guaranteed; you may cancel at any time with no further obligation.
Product Specifications:
Coins Included: Twenty 99.9% pure silver proof quality coins.
Display Material: Wooden display with locking glass lid.
Display Size: 10-¼" Long x 8-¼" Wide x 3" Deep (closed).
Item #:10844-0017