Uncirculated Indian Head Pennies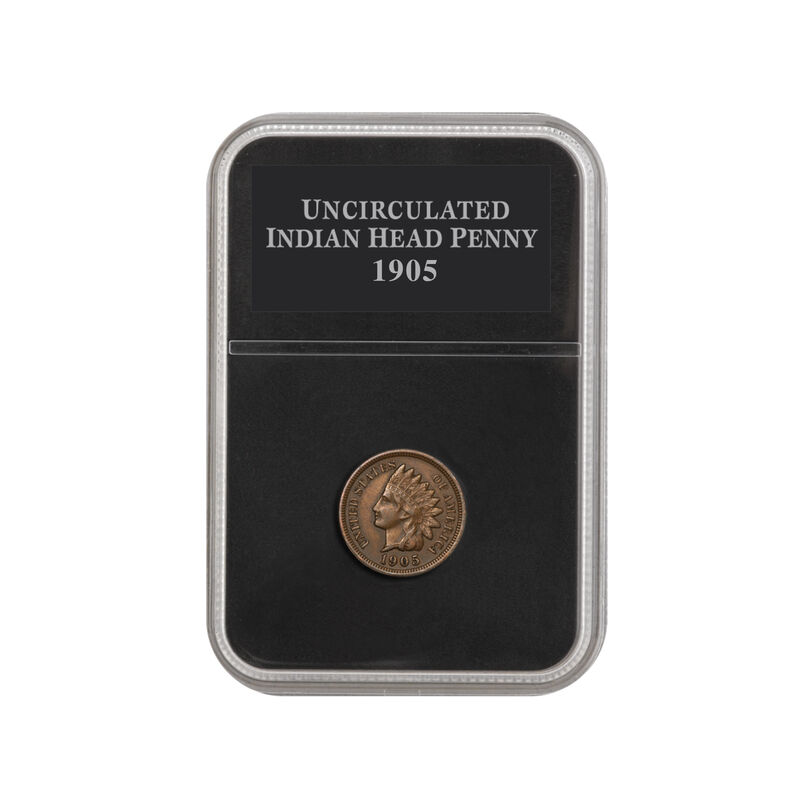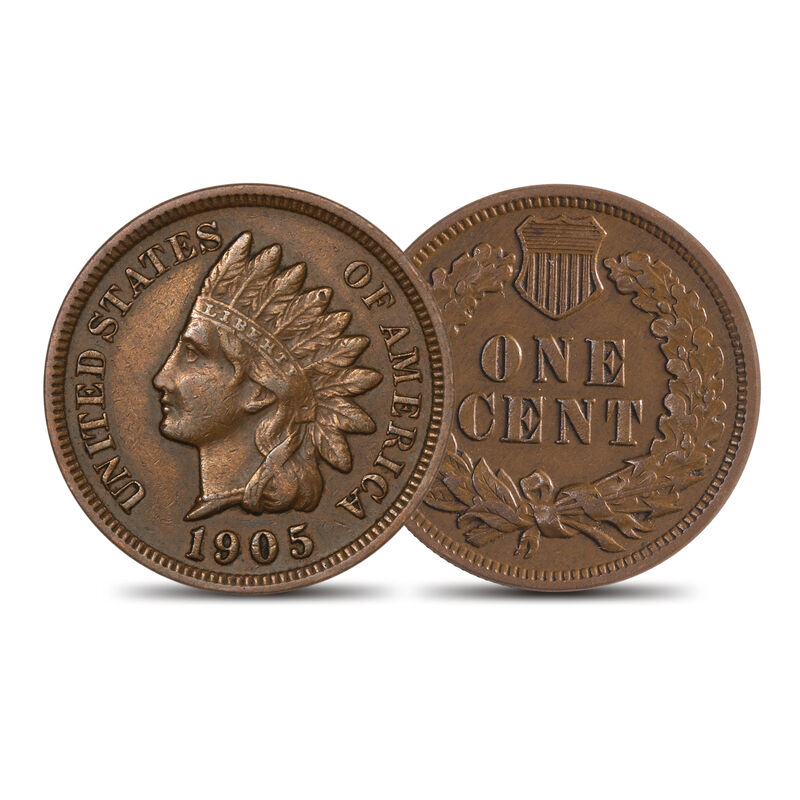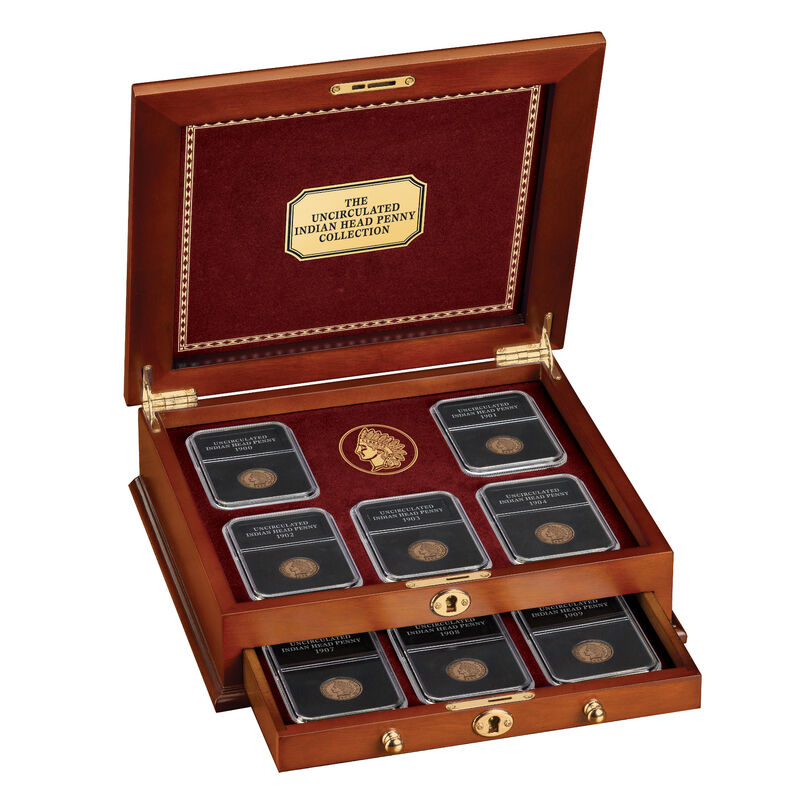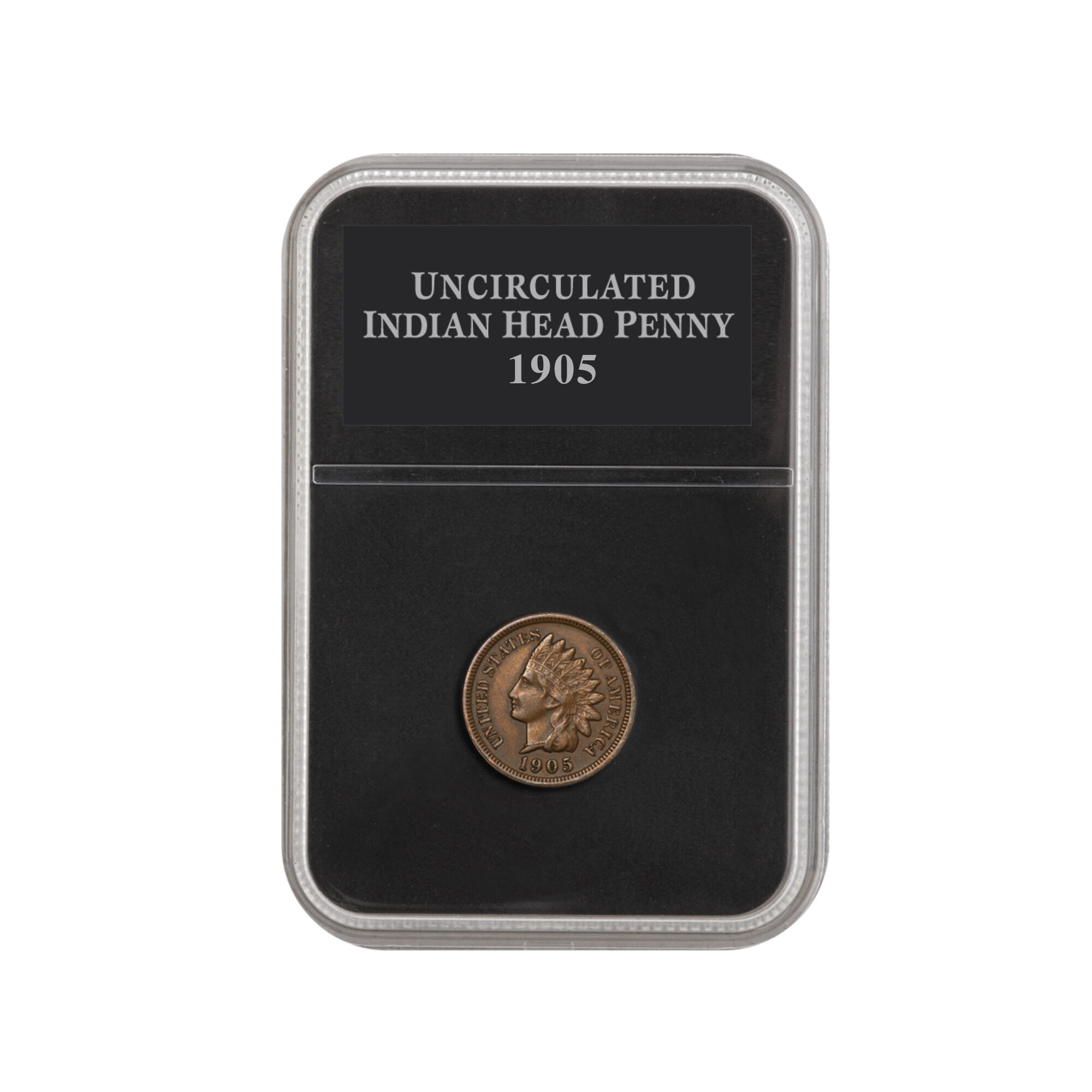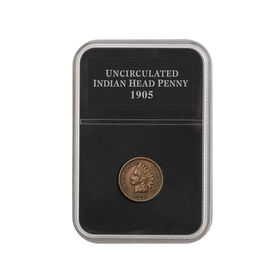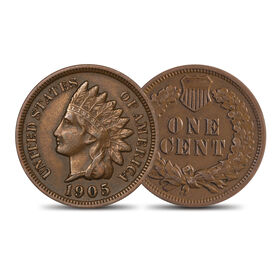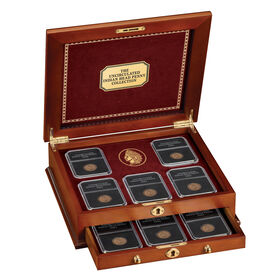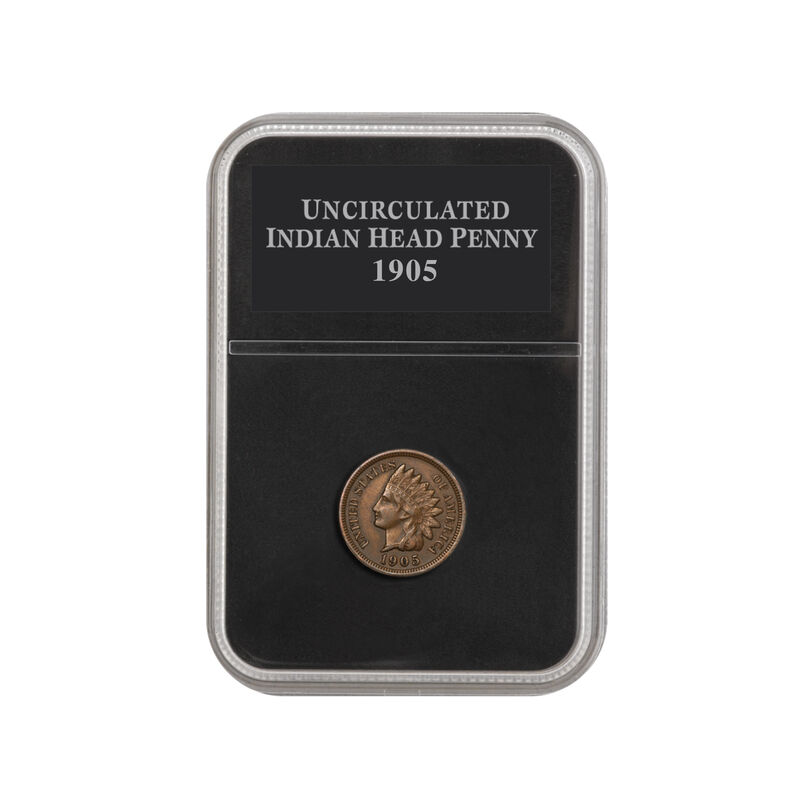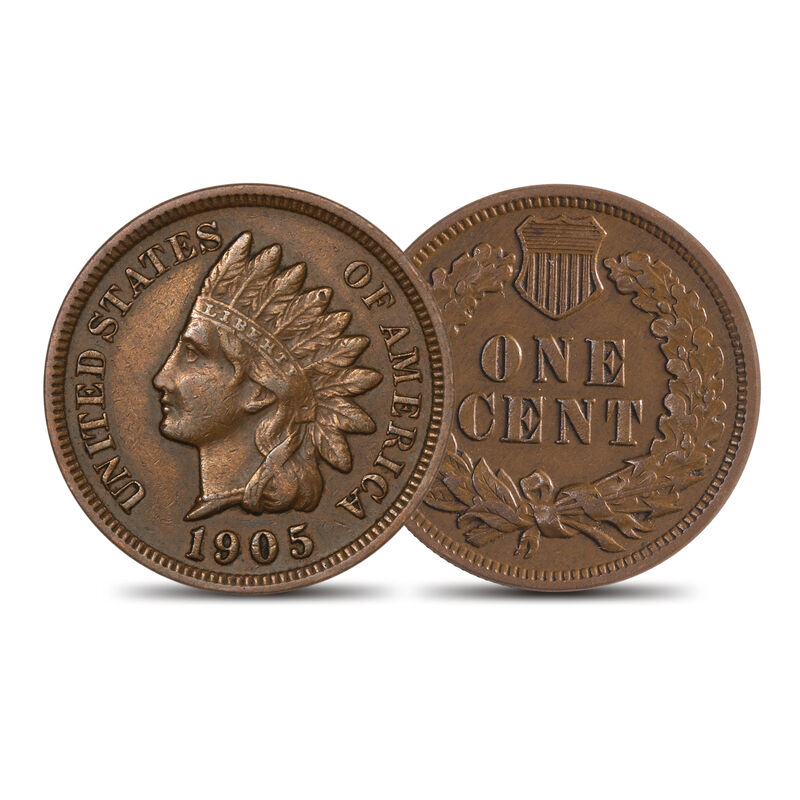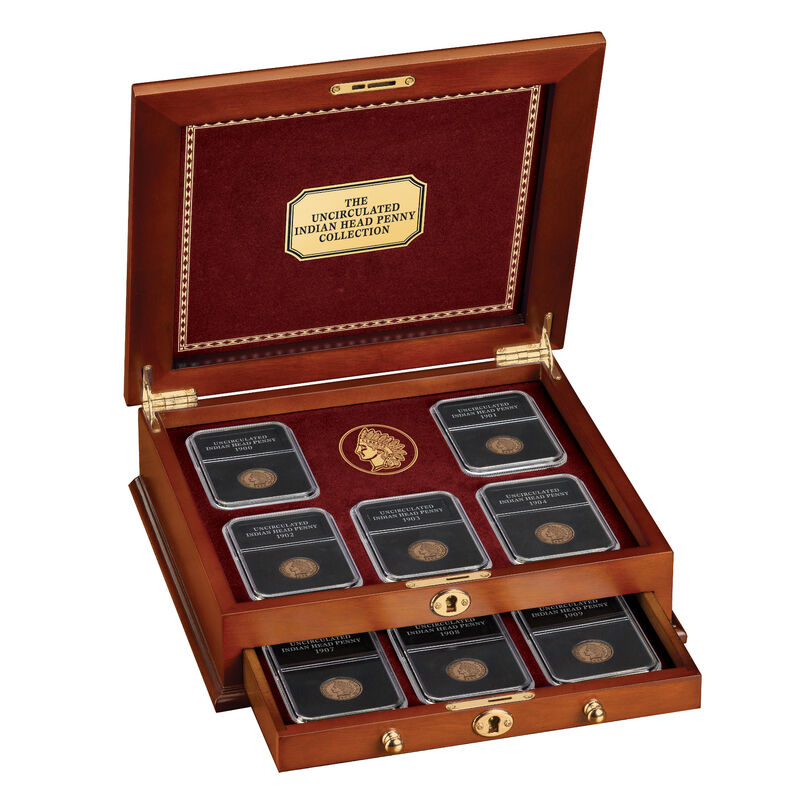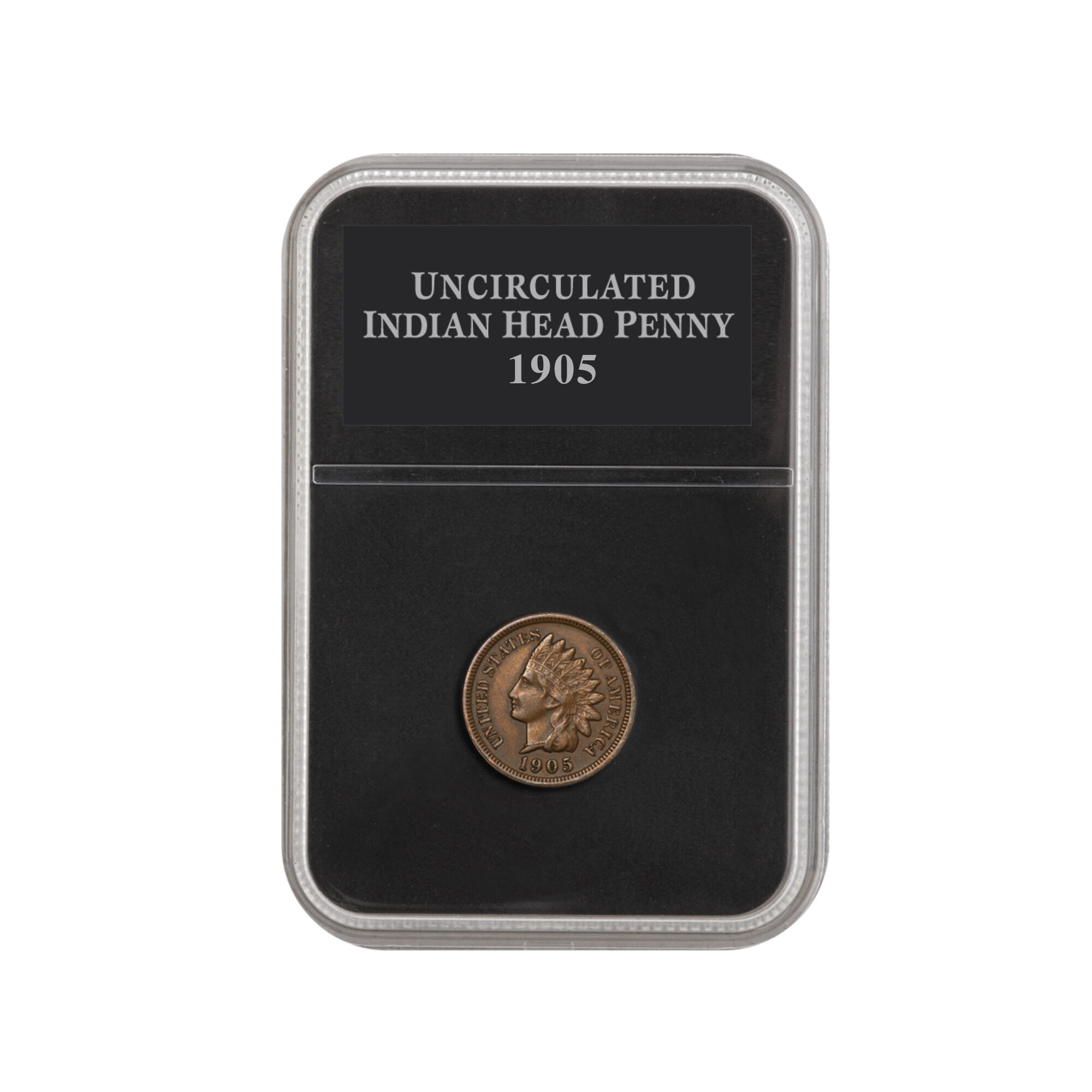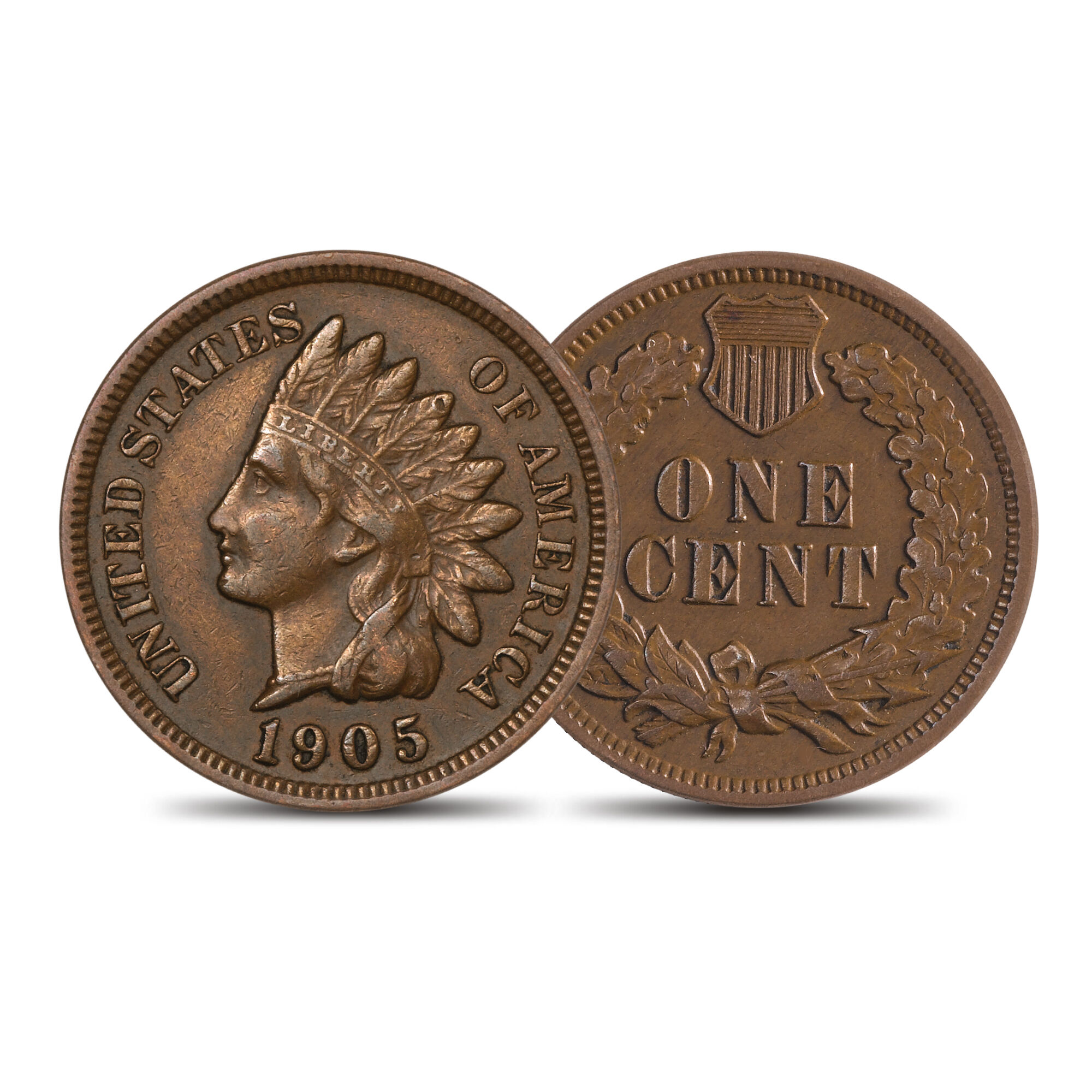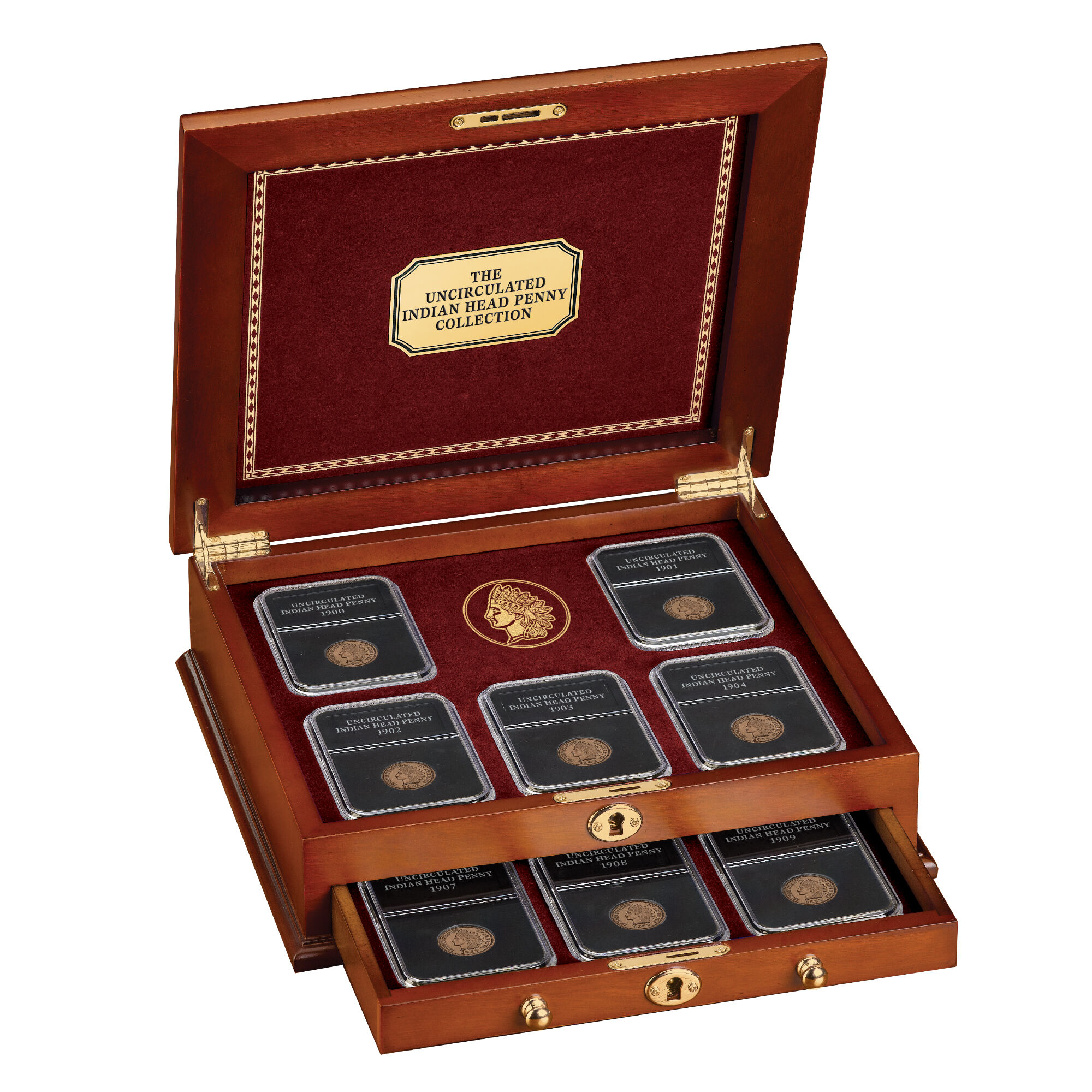 110-year-old coins in stunning uncirculated condition!
10 magnificent Uncirculated Indian Head Pennies, each from a different year of issue between 1859 and 1909.
Each Indian Head Penny in this collection is miraculously preserved in stunning uncirculated condition and encapsulated in a crystal-clear holder so that you can safely examine both sides of every coin without fear of damage.
Uncirculated Indian Head Pennies display a greater level of detail than their circulated counterparts and are free of wear and damage — every element is sharp and crisp, allowing you the opportunity to fully appreciate the coin's historic design.
The deluxe wooden display case is included at no additional charge and is the perfect way to enjoy and safeguard your collection.
Show Less
Show More
$119.95
per coin
2 Payments of $62.95
Ten historic, hard-to-find uncirculated United States Indian Head Pennies beautifully showcased in a custom-crafted display.
From the Civil War era to the advent of automobiles and airplanes in the early 20th century, the Indian Head Penny was one of America's most popular and widely used coins. Treasured today more than ever before, the last Indian Head Penny was made over 110 years ago in 1909…and finding just a single coin in coveted uncirculated condition has become a challenge, even for the most seasoned of collectors.

You can now own a collection of not just one or two Indian Head Pennies, but an exclusive collection of ten uncirculated coins. Just a tiny fraction of all coins remain in such amazing condition, yet your collection includes TEN such coins! Presenting…Uncirculated Indian Head Pennies, an unprecedented collection that sets a new standard for numismatic excellence, available exclusively from the Danbury Mint.

Coins of this scarcity and condition must be properly safeguarded to maintain their exceptional quality. That's why each uncirculated Indian Head Penny in this collection is mounted in a clear conservation-quality capsule that also identifies the coin's year of issue. The capsule allows you and your family to safely examine both sides of every coin without fear of damage to the pristine condition. As the perfect finishing touch, you will also receive a FREE deluxe wooden display case at about the same time as your second shipment. Each encapsulated coin fits securely in the luxuriously lined storage compartments, and the display is fully lockable for added security. It is an heirloom that you will be proud to own now and pass along to future generations.
Product Specifications:
Coins Included: 10 Uncirculated Indian Head Pennies, each from a different year of issue between 1859 and 1909.
Display Material: Wooden
Display Size: 10" Wide x 10" Deep x 3" Tall (closed)
Item #:4514-0050