Uncirculated Indian Head Pennies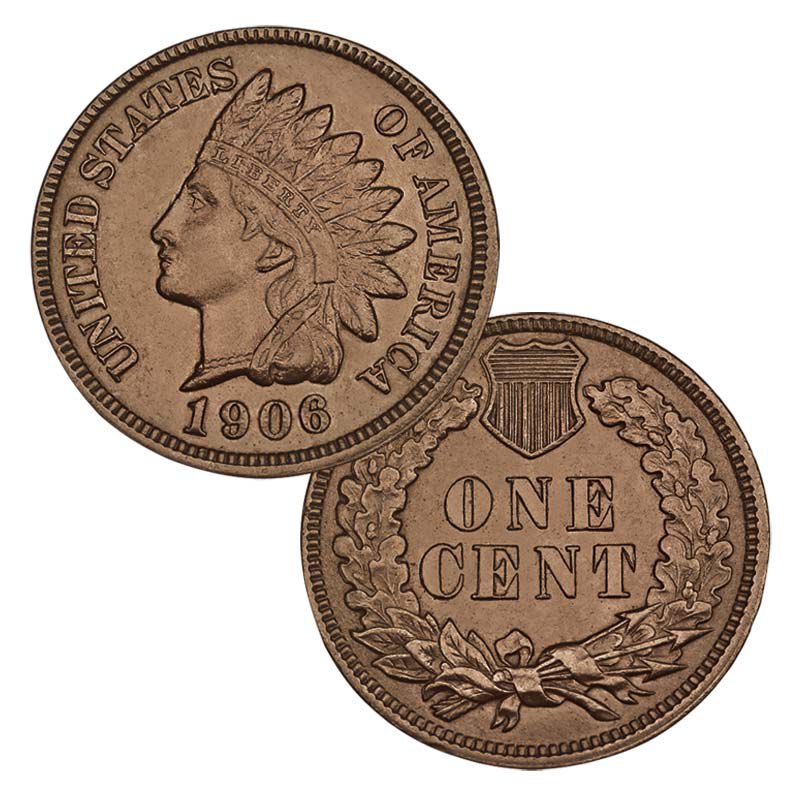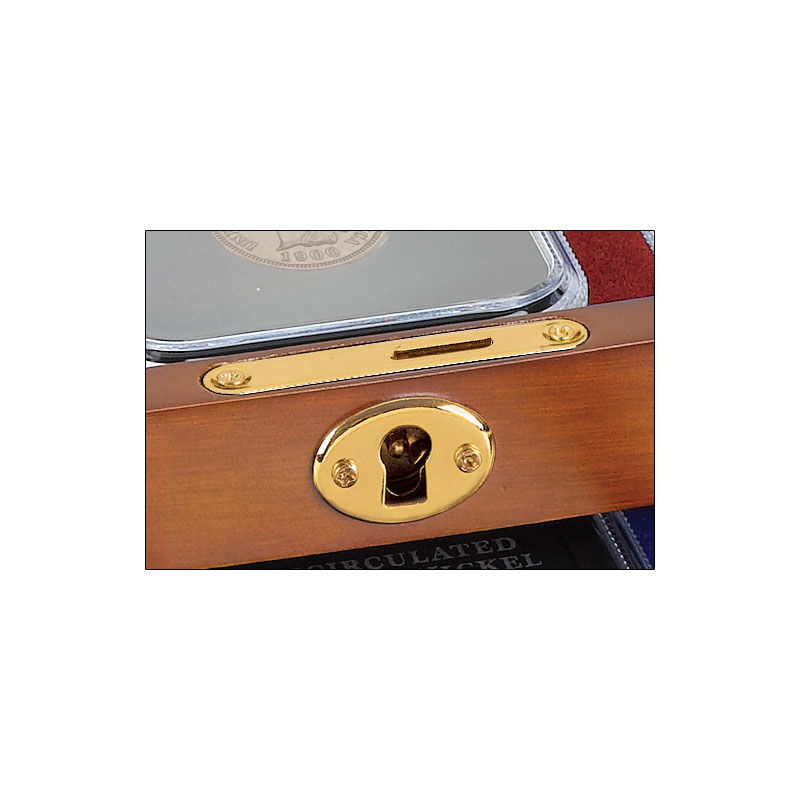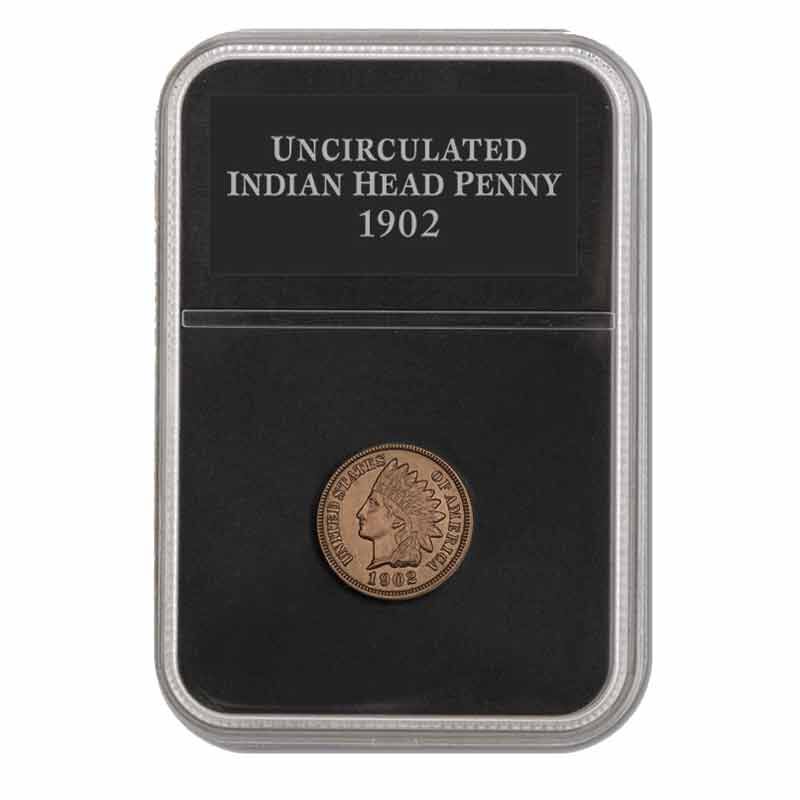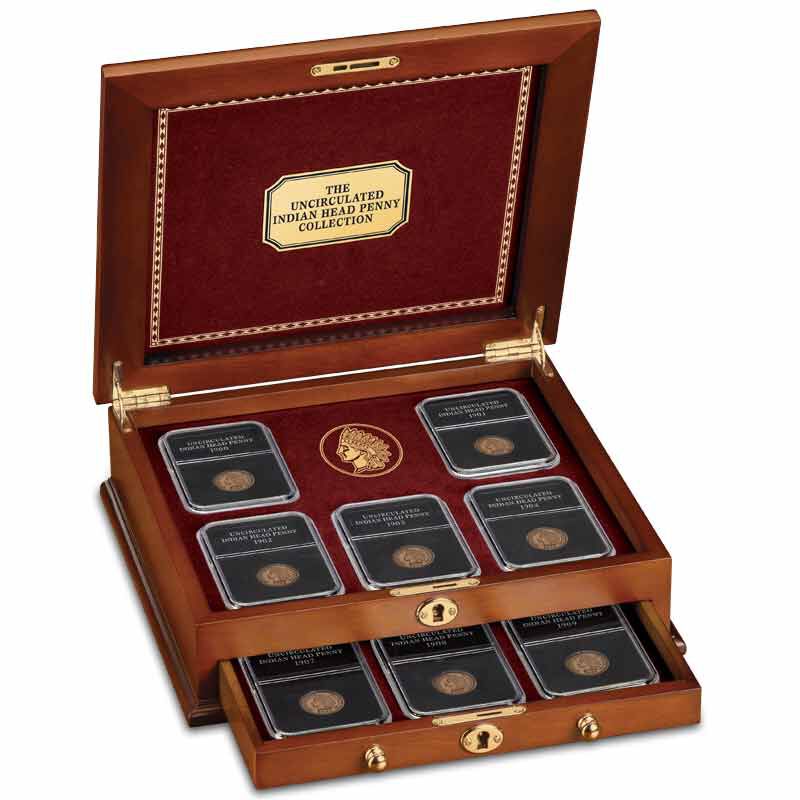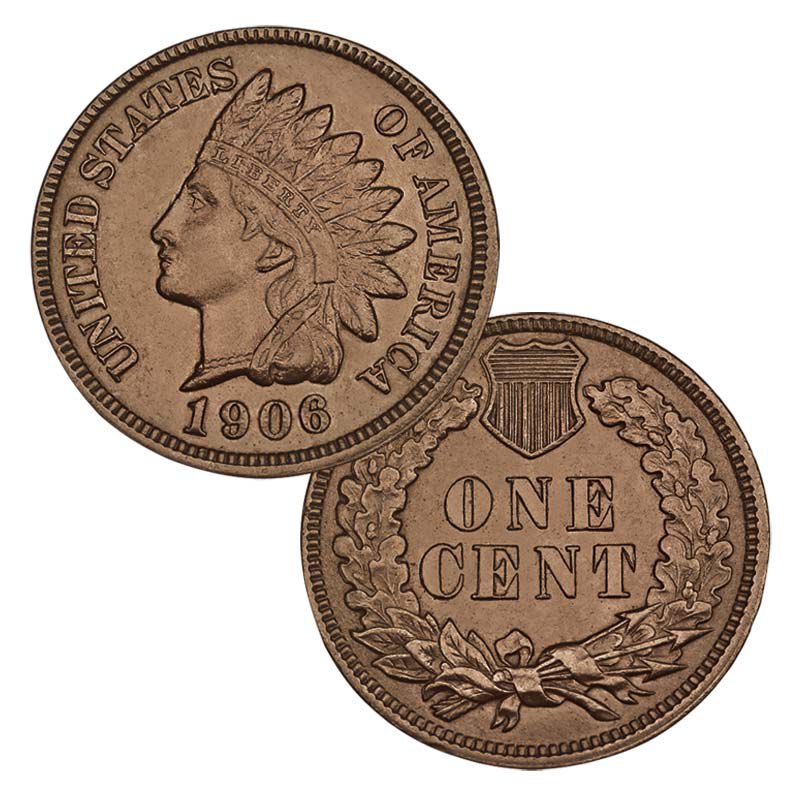 100-year-old coins in stunning uncirculated condition!
10 historic, hard-to-find Indian Head Pennies, beautifully showcased in crystal-clear conservation-quality holders.
Each from a different year of issue minted between 1859 and 1909, every coin in the collection is over 100 years old!
Available in extremely limited quantities, each penny is in coveted uncirculated condition.
Deluxe, custom-crafted wooden display case included at no additional charge.
Show Less
Show More
Ships in 3-5 business days.
$84.95
per coin
You will receive and pay for 1 coin every other month.
An unprecedented collection of 10 rarely seen uncirculated coins presented in a FREE deluxe wooden display!
From the Civil War era to the advent of automobiles and airplanes in the early 20th century, the Indian Head Penny was one of America's most popular and widely used coins. But the last Indian Head Penny was made over 100 years ago in 1909…and finding just a single coin in uncirculated condition has become a challenge.

Miraculously, a small number of Indian Head Pennies were set aside more than a century ago in uncirculated condition. And now you can own an exclusive collection of ten of these uncirculated coins, available exclusively from the Danbury Mint. You will receive the Uncirculated Indian Head Pennies collection at the rate of one coin every other month. As a perfect finishing touch, you will also receive a deluxe wooden display case at no additional cost at about the same time as your second shipment.


Product Specifications:
Coins Included: 10 uncirculated coins, issued from 1859 to 1909.
Display: Wooden display that is lockable for security
Display size: 10" wide x 10" deep x 3" tall (closed).

This product was not crafted by Native Americans.






Item #:4514-0019