The U.S. Buffalo Nickel and Indian Head Penny Collection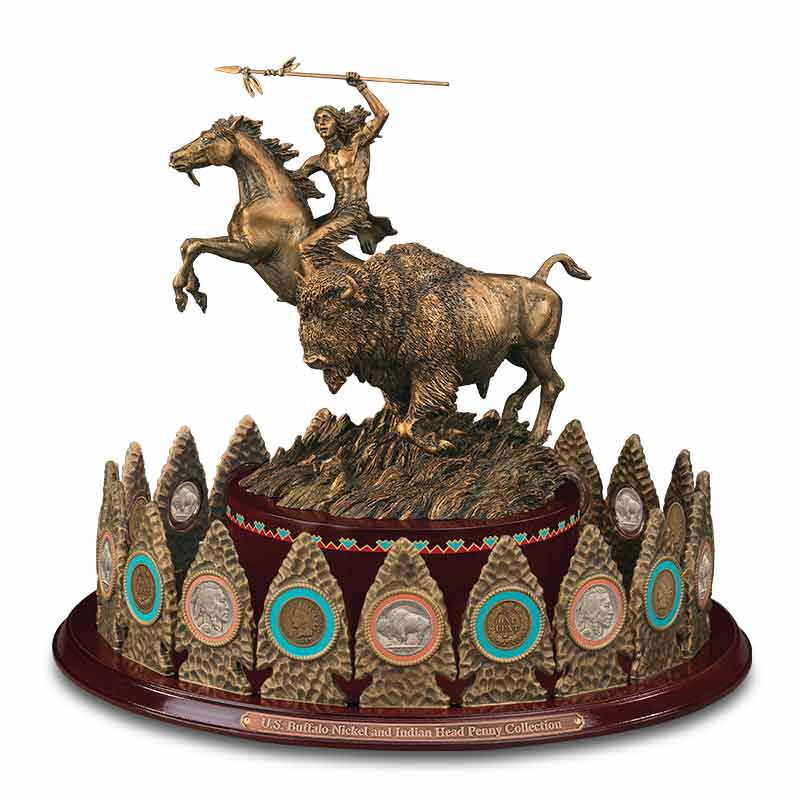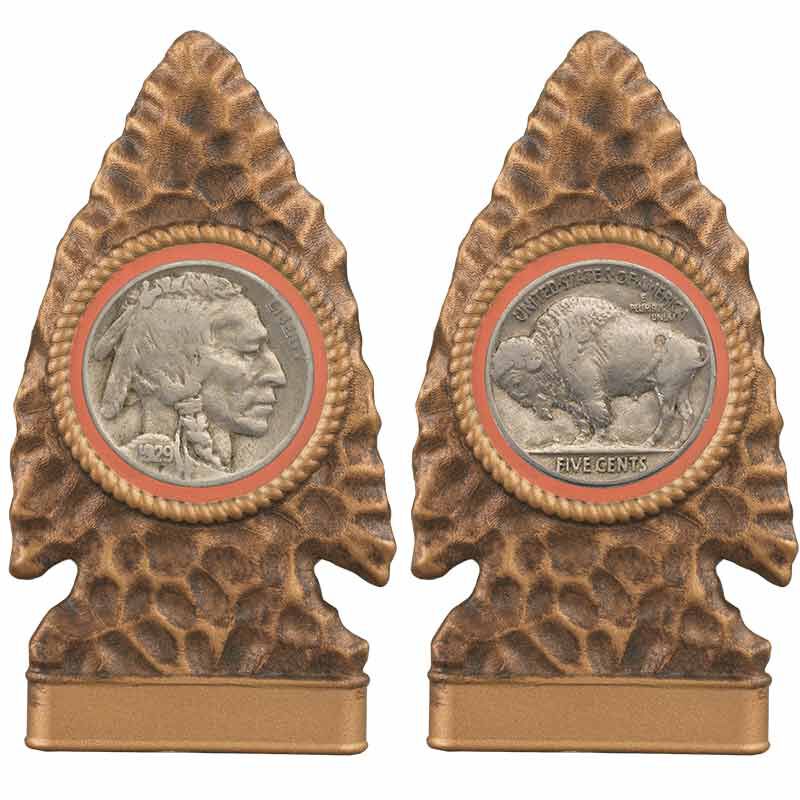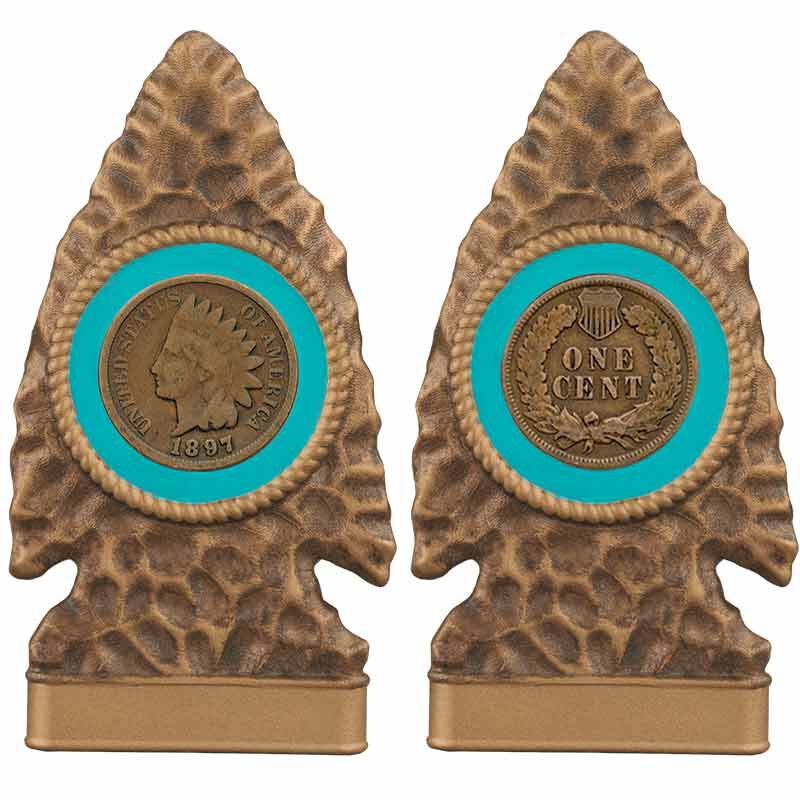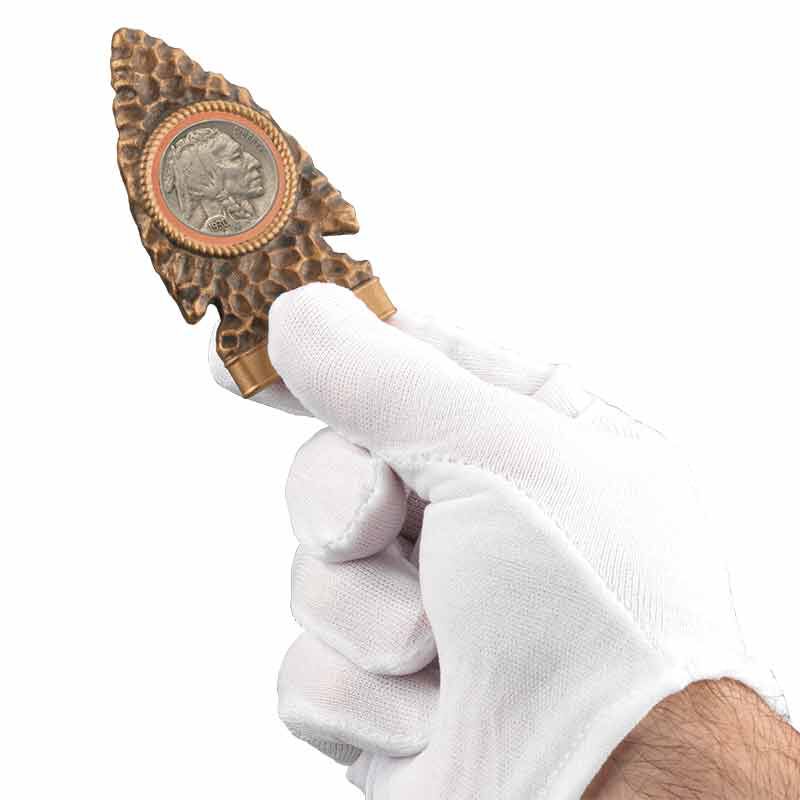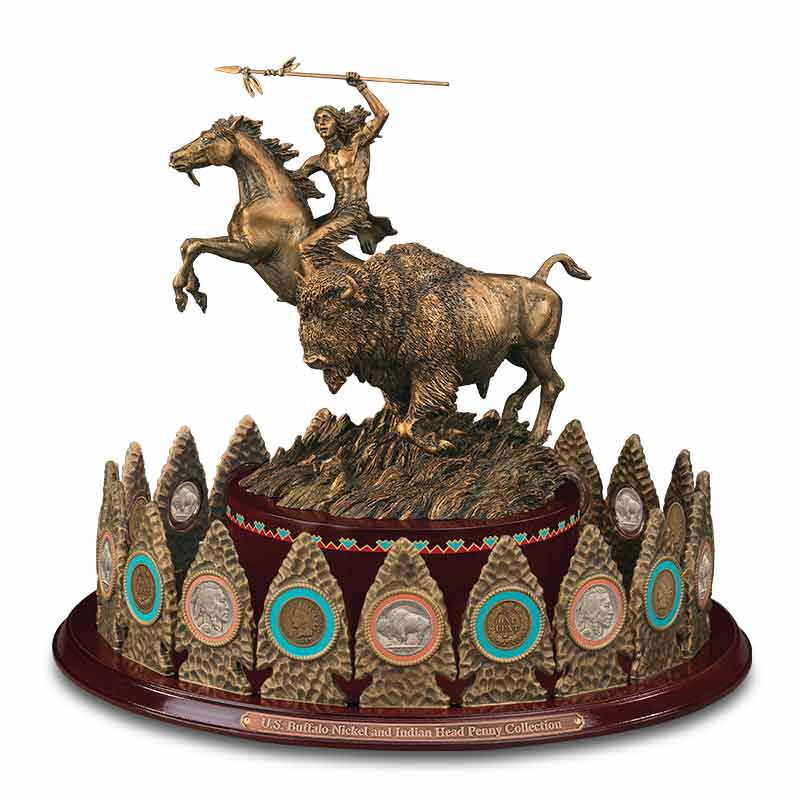 20 historic hard-to-find coins showcased in a magnificent, hand-painted sculptural display.
A highly coveted collection of 10 Indian Head Pennies and 10 Buffalo Nickels.
Each coin is housed in a protective, crystal-clear capsule and set into a hand-painted bronze-toned arrowhead panel, allowing you the opportunity to study every detail without fear of damage from dust, dirt or fingerprints.
Included free of charge, a museum-quality sculptural display portraying a daring Native American hunter thundering across the plains alongside a massive buffalo.

Show Less
Show More
Ships in 3-5 business days.
$39.90
per 2 coins
You will receive and pay for 2 coins each month. Coins are $19.95 each.
A magnificent celebration of two of America's most legendary coins!
The iconic Buffalo Nickel and Indian Head Penny are among the most treasured and admired of all U.S. coins. However, they are becoming increasingly hard to find and owning just a single coin has become a challenge for even the most seasoned collectors. Now, you can own a stunning collection that includes twenty of these highly coveted coins with the U.S. Buffalo Nickel and Indian Head Penny Collection, available exclusively from the Danbury Mint. This impressive collection includes 10 Indian Head Pennies and 10 Buffalo Nickels, each from a different year of issue and each in circulated condition with most major design details visible. Preserved in a crystal-clear capsule and presented in a deluxe hand-painted panel shaped like a Native American arrowhead, each coin is a coveted part of American history – and together, they form an heirloom collection.

To enhance your collecting experience, you will also receive a custom-made sculptural display featuring a dignified Native American hunter astride his steed next to a buffalo. Best of all, the display is included free; you pay just $9.90 shipping and service. You can own the U.S. Buffalo Nickel and Indian Head Penny Collection for just $19.95 per coin plus $1.95 shipping and service each. You will receive two coins (one Buffalo Nickel and one Indian Head Penny) each month and the display will be sent at about the same time as your second shipment.



Product Specifications:
Coins Included: 10 Indian Heard Pennies, 10 Buffalo Nickels
Display Size: 11" Tall x 12" in Diameter
Display Material: Hand-finished, Bronze-toned Sculpture with Rotating Wooden Base.
This product was not crafted by Native Americans.
Item #:2162-0018