Indian Head Penny Crystal Collection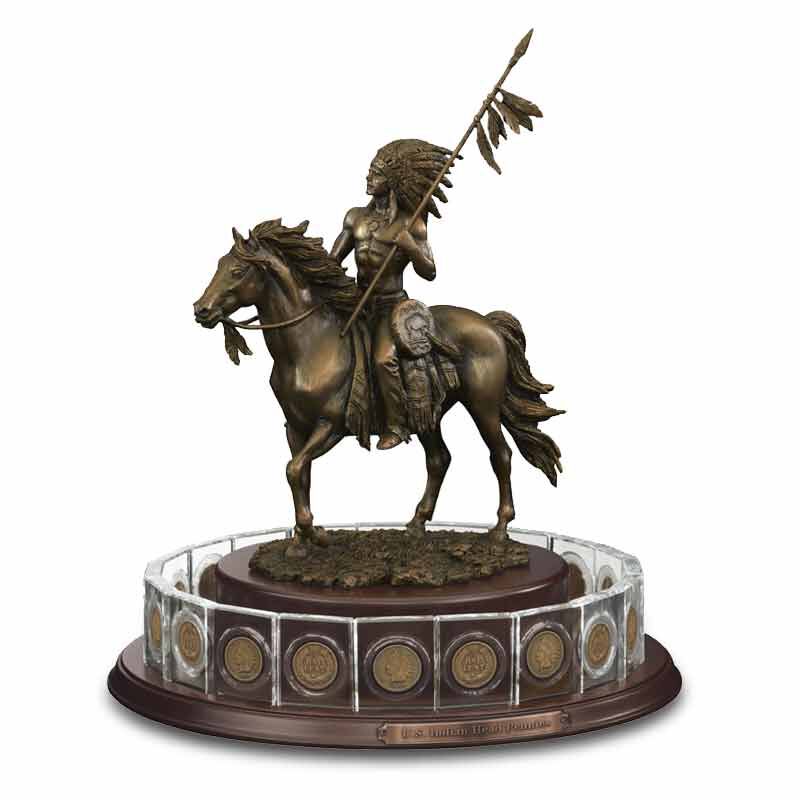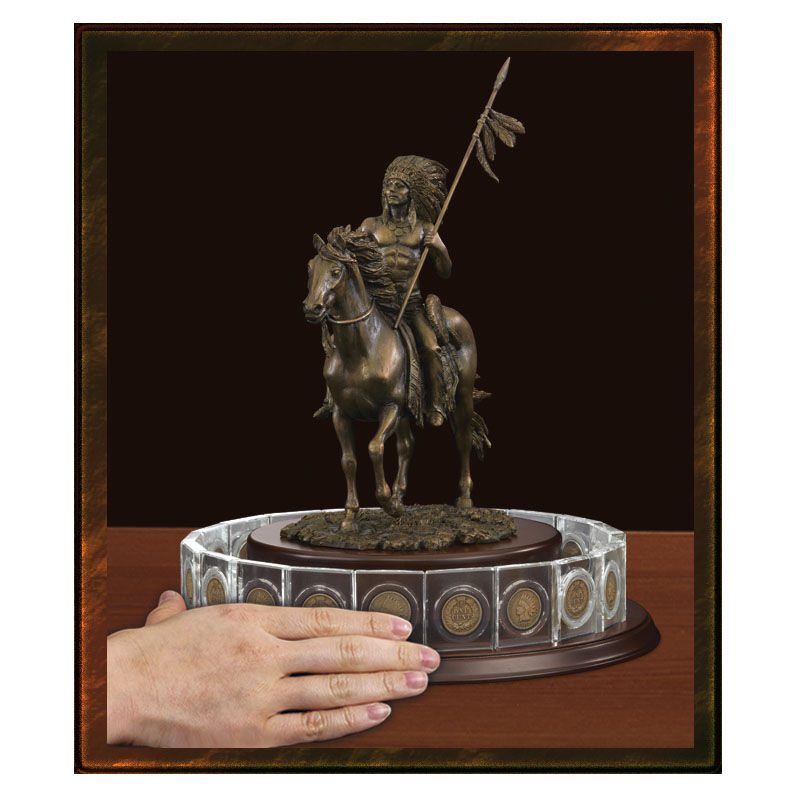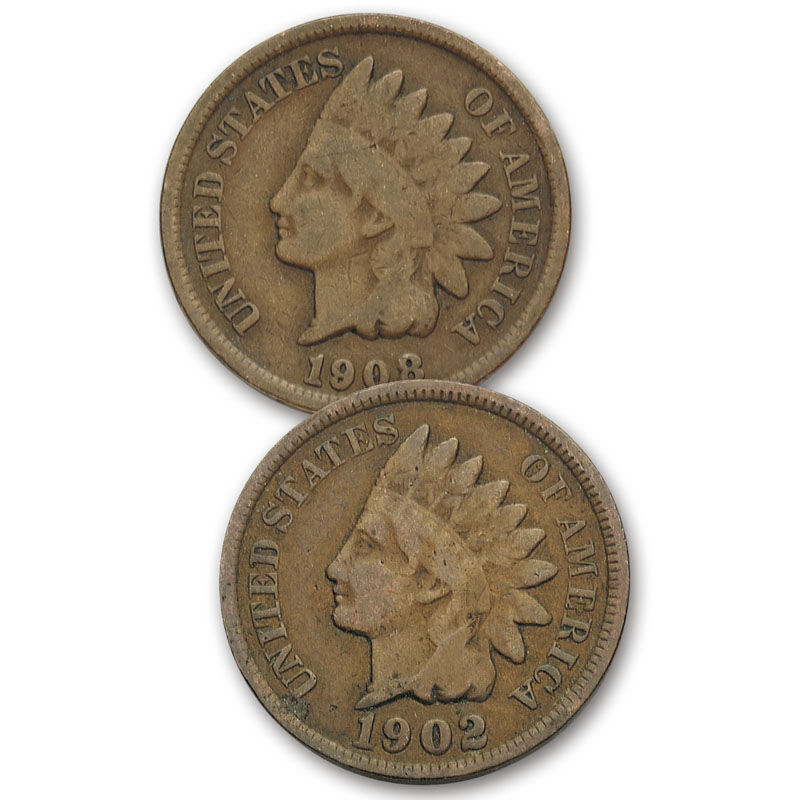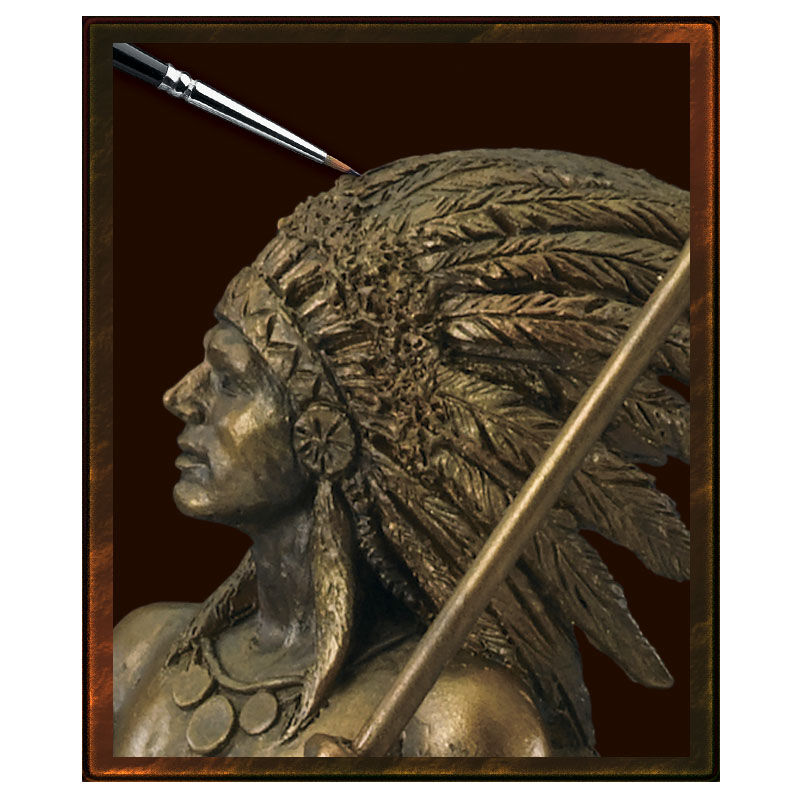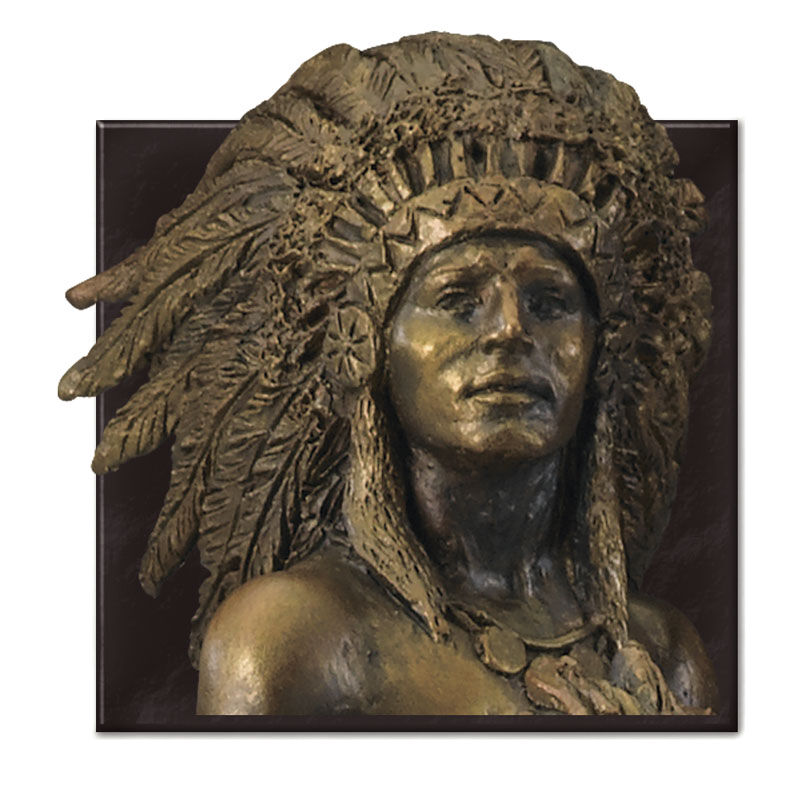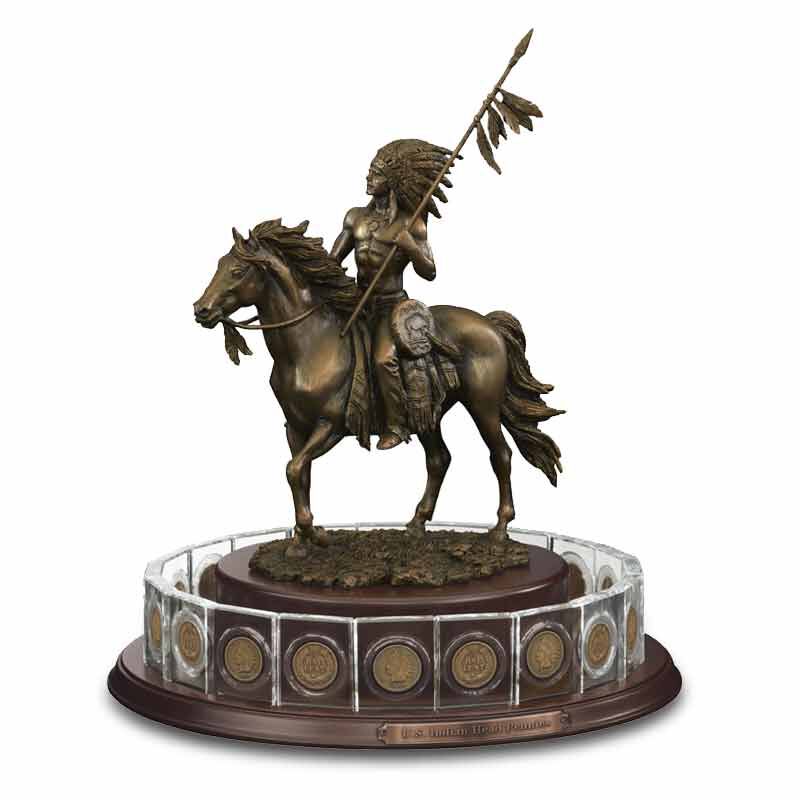 Presenting the Indian Head Penny Crystal Collection; available only from the Danbury Mint!

The Indian Head Penny enjoyed a glorious 50-year reign as America's most popular one-cent piece. Its stirring portrait of Liberty crowned with a feathered Native American headdress makes it one of the most enduring symbols of America's rugged frontier past and westward expansion.

Nearly impossible to find, it's a treat to own just one Indian Head Penny. This extraordinary collection is graced with 20 of these scarce coins. All twenty of these coins are protectively encapsulated to allow easy viewing of front and back.

Skilled artisans designed a remarkably detailed, hand-finished cold-cast porcelain sculpture of a proud Native American astride his magnificent steed as the centerpiece of the display. The sculpture is mounted on a specially crafted, revolving base. As the perfect finishing touch, a plaque with "U.S. Indian Head Pennies" written in bas-relief is affixed to the base.

Each remarkable coin in this collection can be yours for just $16.95 per coin plus $2.95 shipping and service each. You will receive and pay for two coins each month. At about the same time as your second shipment, you'll receive the FREE sculptural display -- you pay just $9.90 shipping and service.

Show Less
Show More
Beautifully encased in sparkling crystal!

Now, you can own 20 of these beautiful — and scarce — coins, each one dramatically encased within sparkling clear crystal. To showcase these legendary coins in the most elegant way possible, all 20 coins will be presented encircling an heirloom-quality sculpture featuring a proud Native American astride his horse.

To elevate the stature of this exceptional collection, sparkling crystal panels encase each of the twenty Indian Head Pennies...creating miniature framed artworks of these collector favorites. In honor of these rare, historic coins and to further enhance their presentation, each panel features a beveled edge. The glistening panels beautifully protect the coins as they lend an added sense of nobility to the Indian Head Penny.



Product Specifications:

Coins: 20 Indian Head Pennies
Display: Hand-painted, bronze-toned sculpture with rotating wooden base.
Display size: Measures approximately 11" tall x 10" in diameter.

This product was not crafted by Native Americans.



Item #:9342-0065