Gold and Silver-Highlighted Indian Head Pennies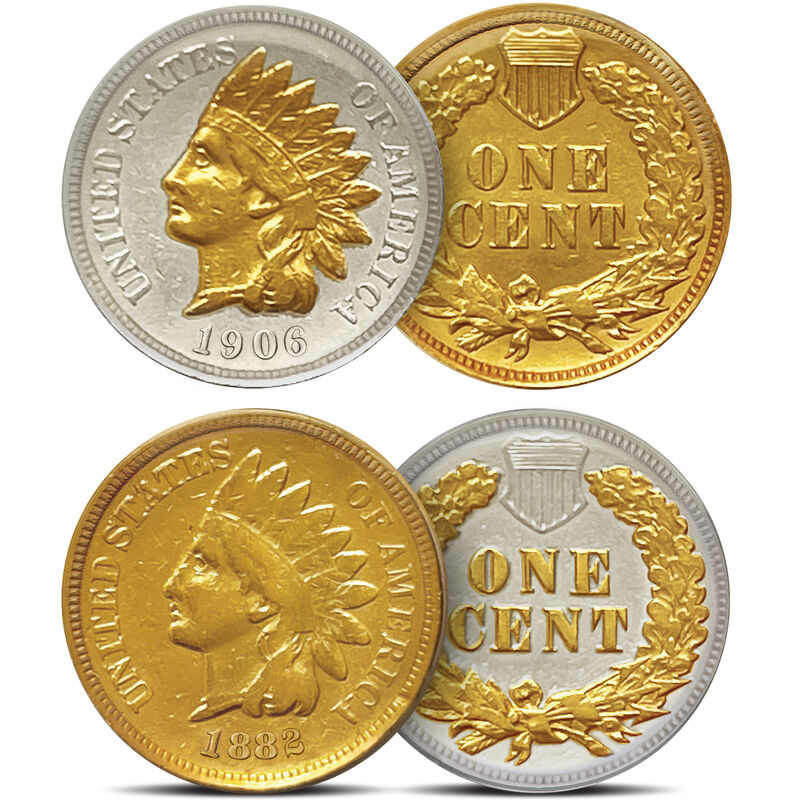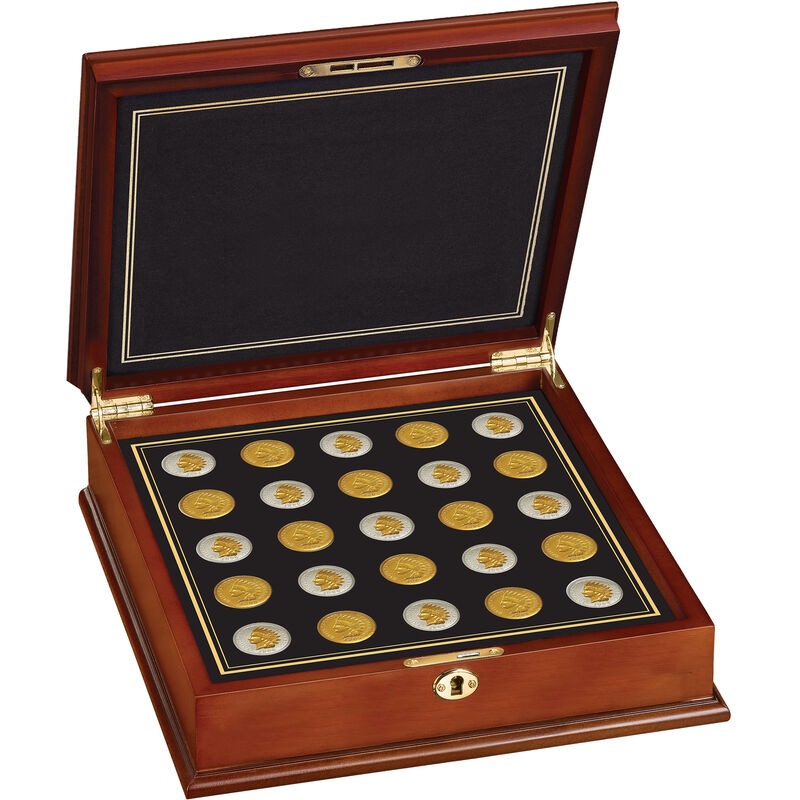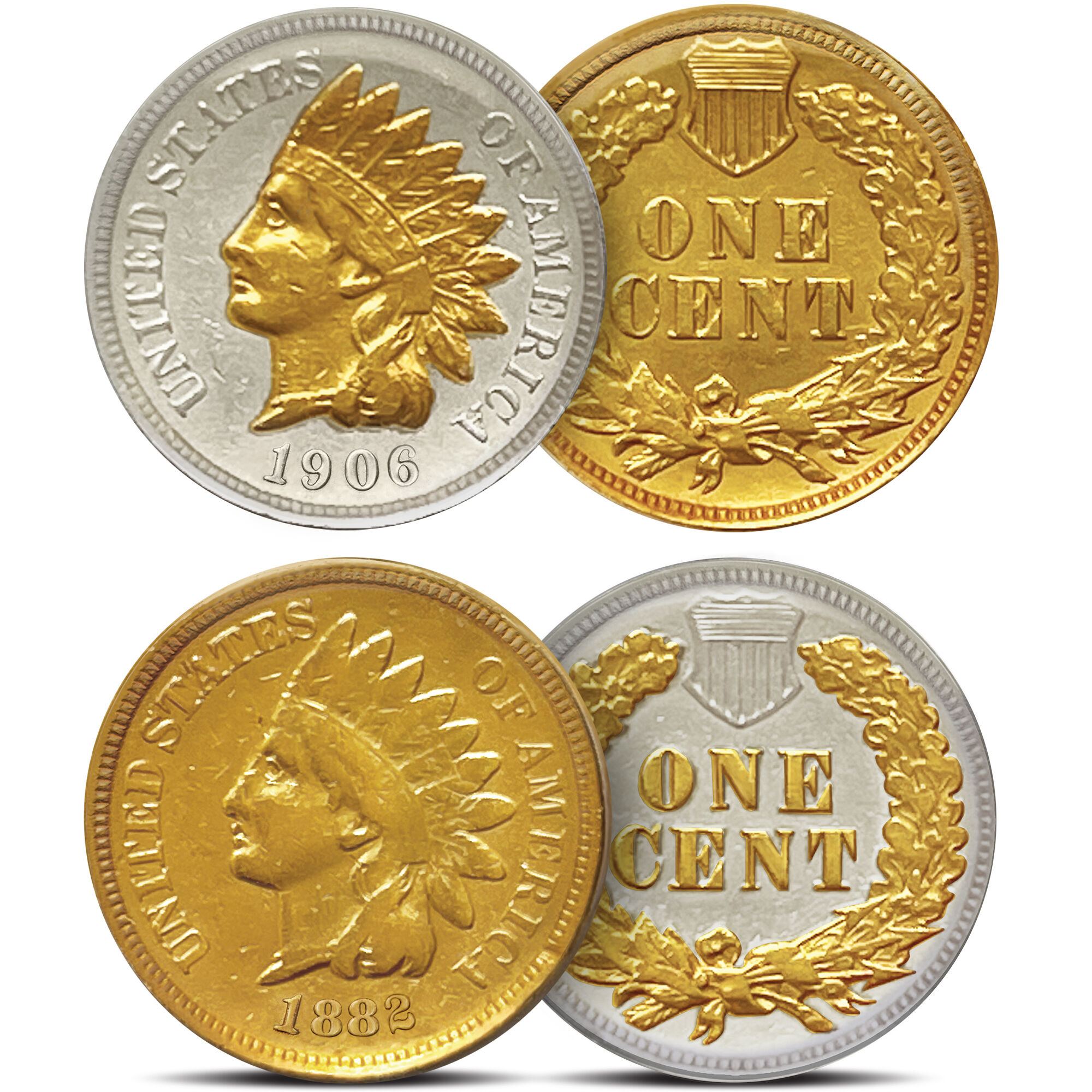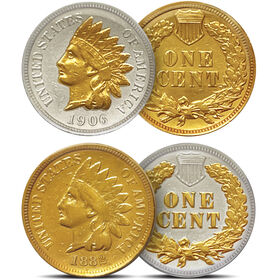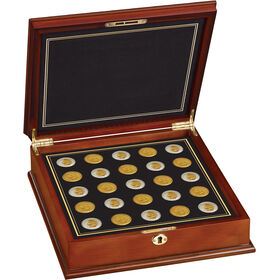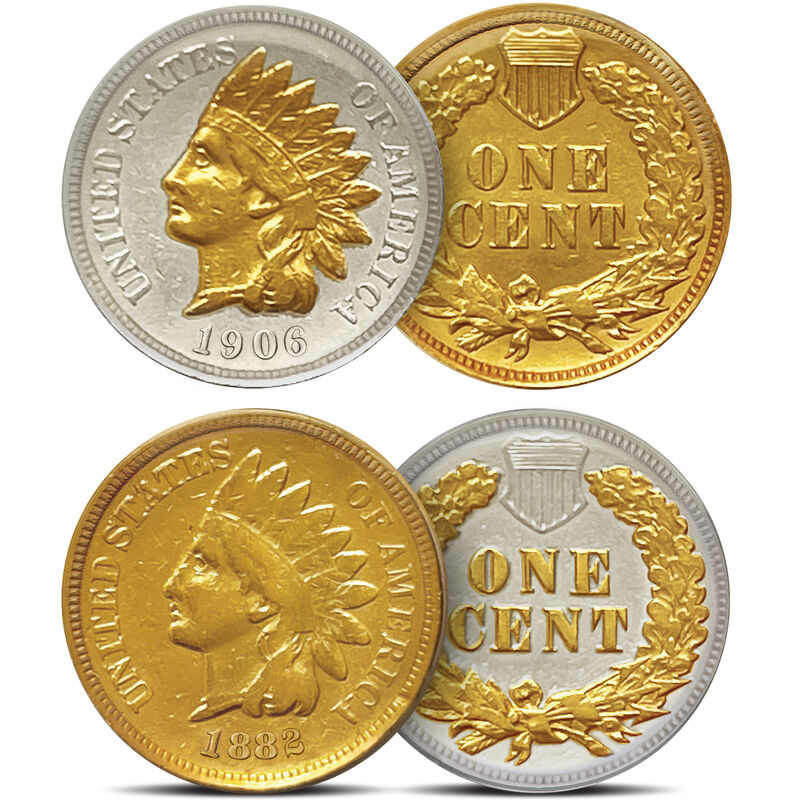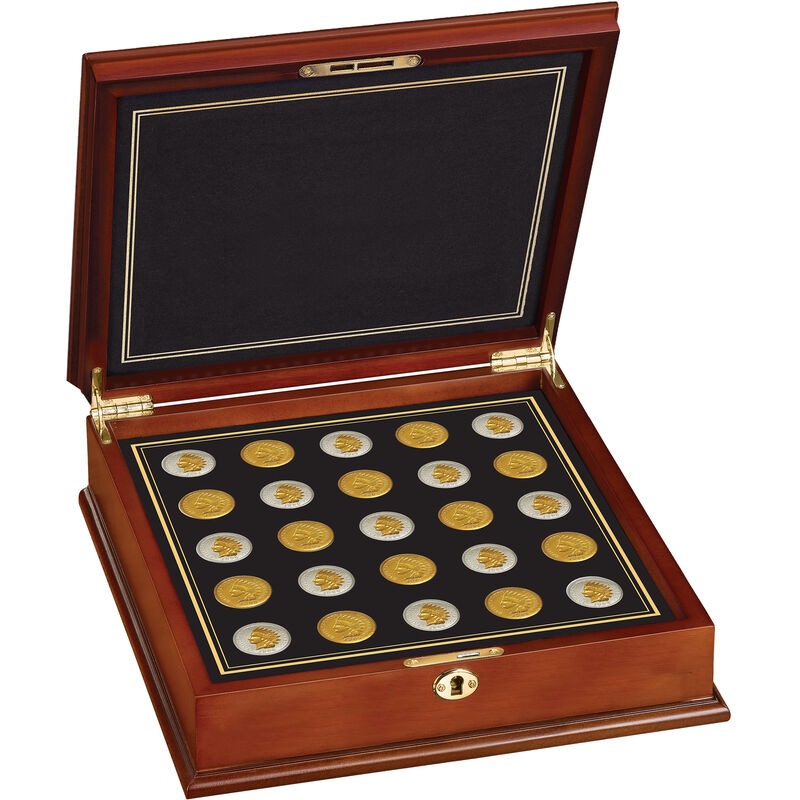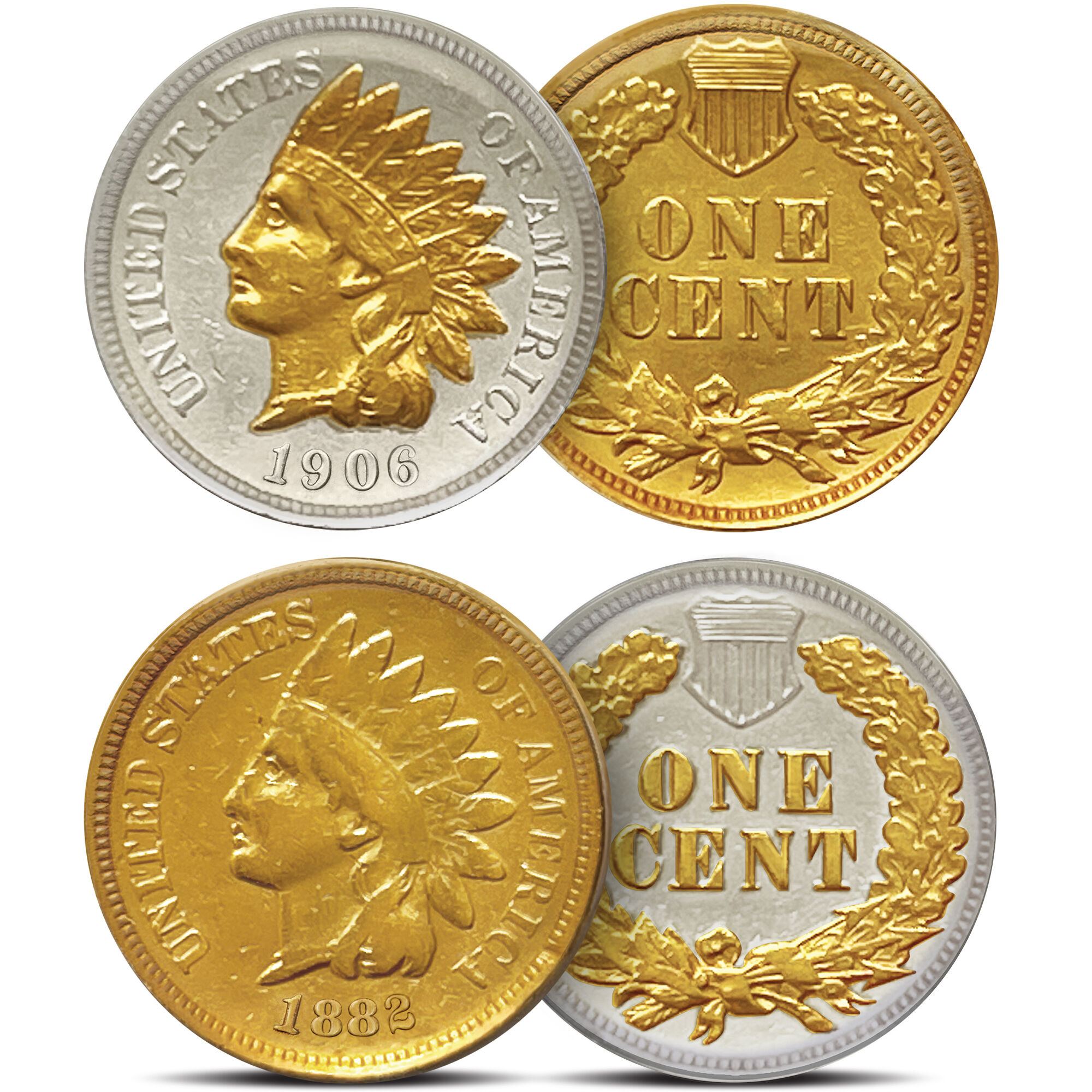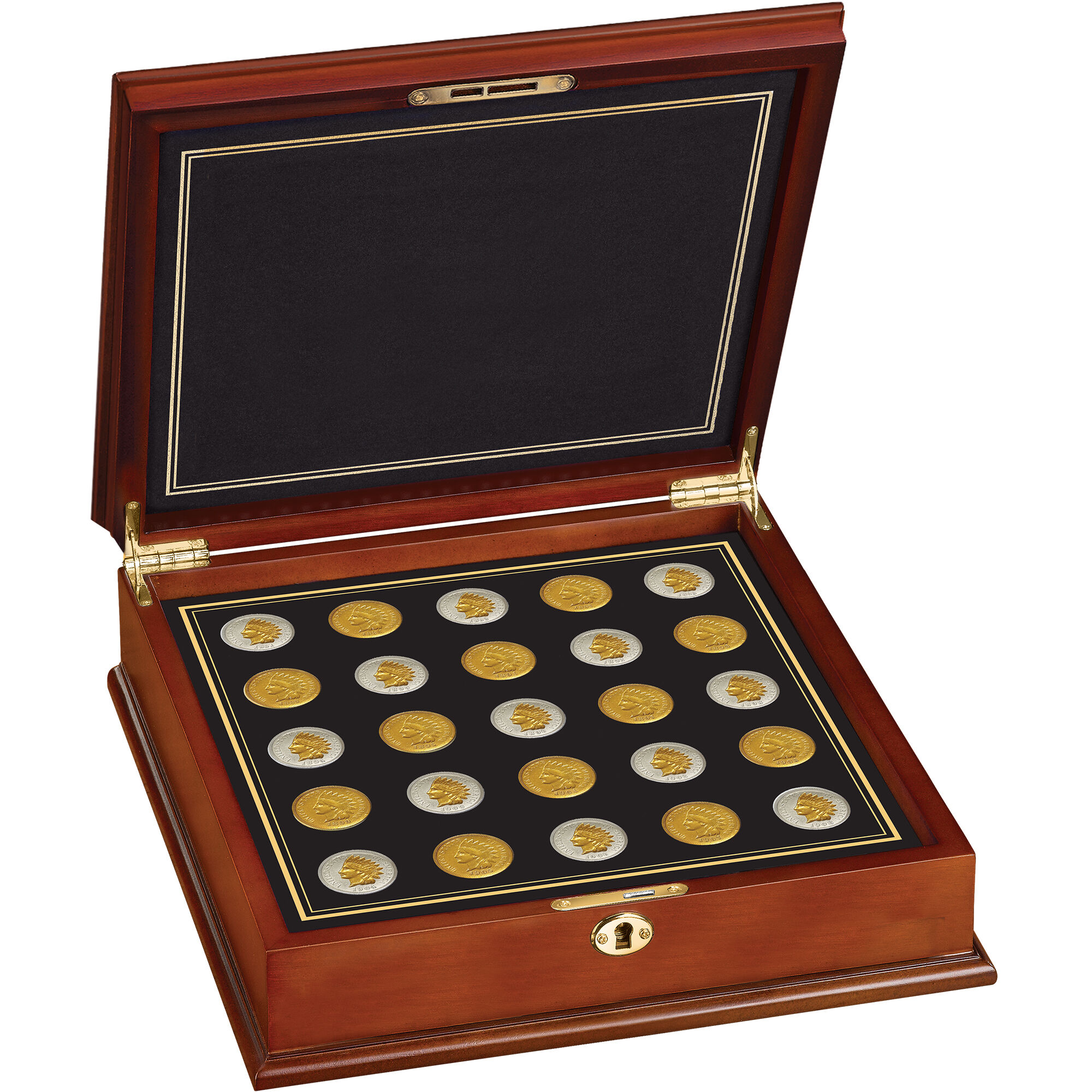 True Relics of American History…
A stunning collection of 25 genuine Indian Head Pennies that are richly layered in 24kt gold and pure silver and truly a sight to behold.
Considered America's first "Wild West" coin, Indian Head Pennies were last minted in 1909 and every coin is over a century old!
Each enhanced coin features a clear archival coating that has been added to protect the precious gold and silver embellishment.
FREE deluxe wooden display included!
Show Less
Show More
$27.95
per coin
You will receive 2 coins every other month and pay for 1 coin each month.
Enhanced with two different combinations of gold and silver!
The Indian Head Penny was first minted before the Civil War and was struck until the early 20th century. A stirring tribute to the "Wild West," it features a portrait of Liberty with a Native American headdress. Remarkably, each Indian Head Penny in this collection is in gently circulated condition with most major design details visible. The historic designs on both the obverse and reverse are enriched with 24kt gold and 99.9% pure silver — allowing for an even greater appreciation of the exquisite details and superb artistry. What's more, the coins are highlighted with two different combinations of gold and silver, producing dramatic works of art that cannot be found anywhere else! You will receive two coins every other month and pay for one coin each month. The free display will ship separately at about the same time as the third coin shipment.
Dates shown may differ from those you receive. This product was not crafted by Native Americans.
Product Specifications:
Coins Included: 25 Indian Head Pennies minted between 1859-1909 and layered in 24kt Gold and .999 fine Silver.
Display Material: Wooden
Display Size: 8" Wide x 7-1/4" Deep x 2" Tall (closed).

Item #:11139-0019