25 Years of Indian Head Pennies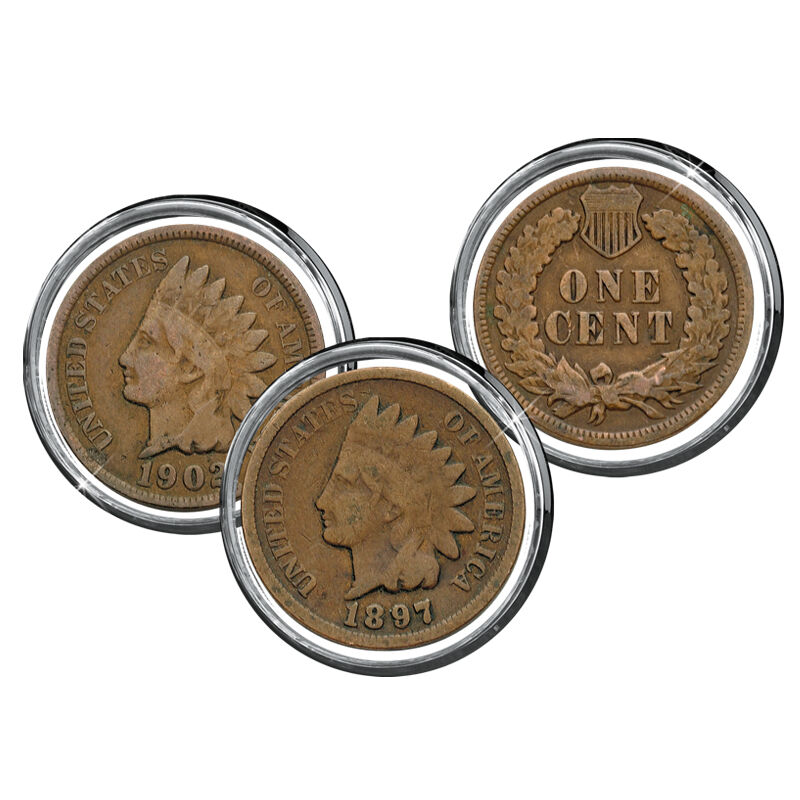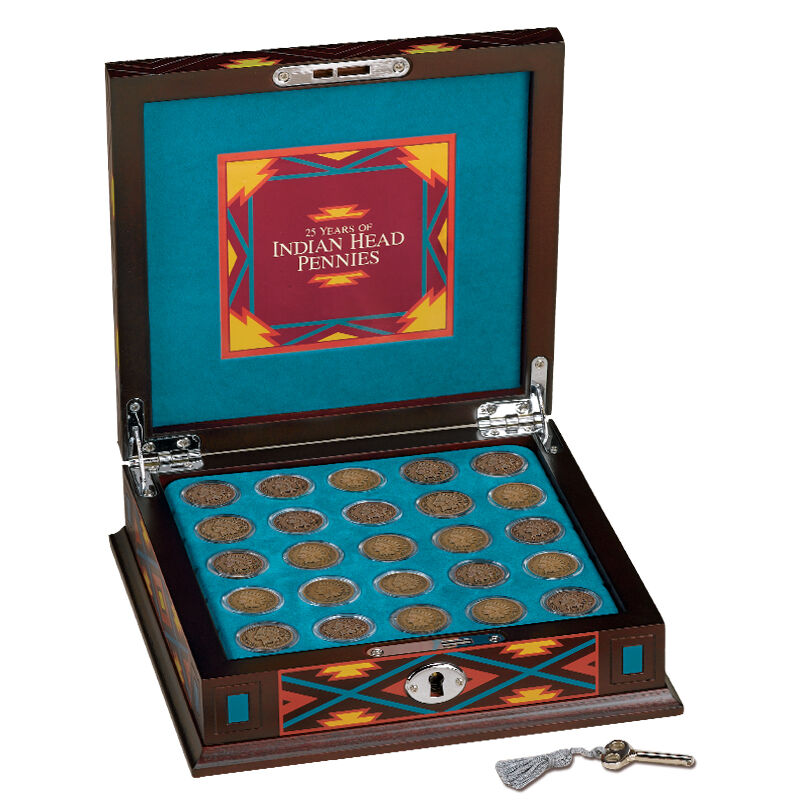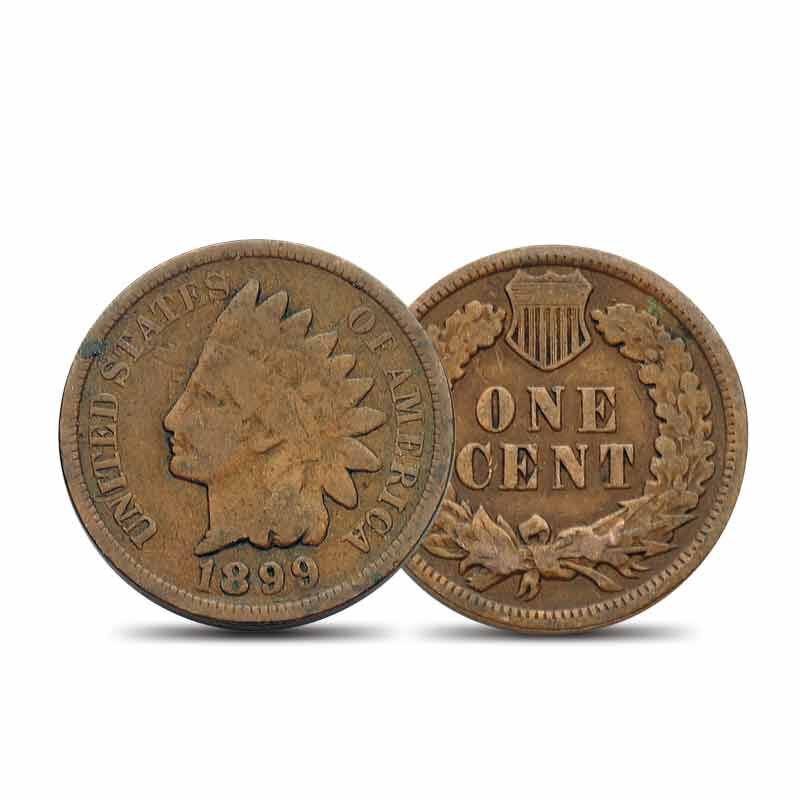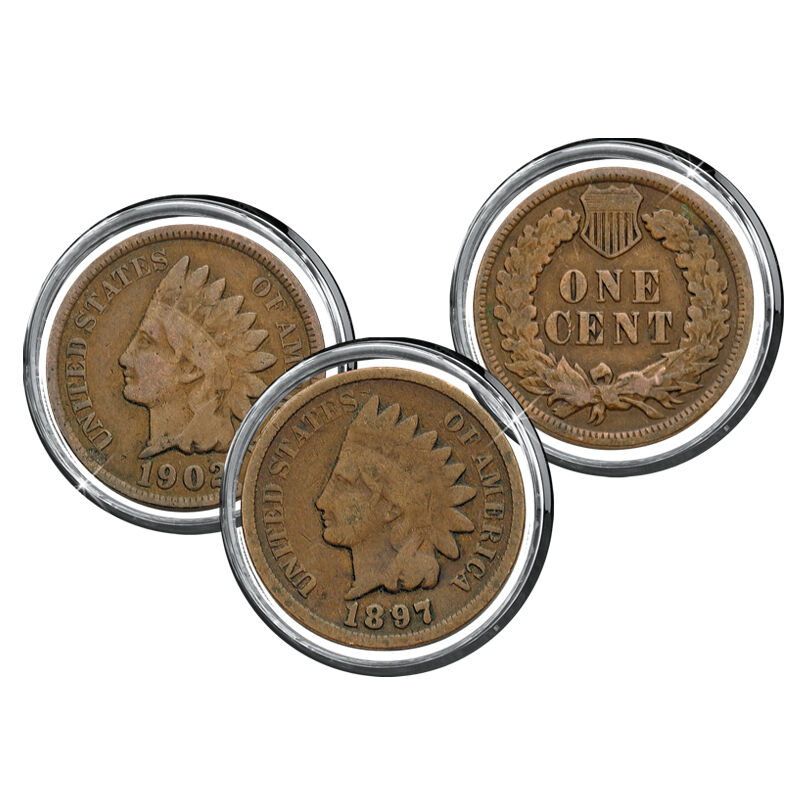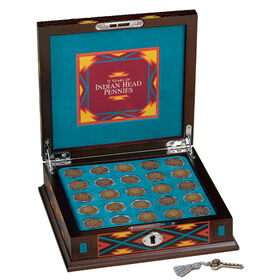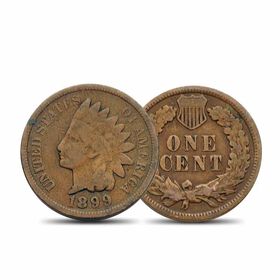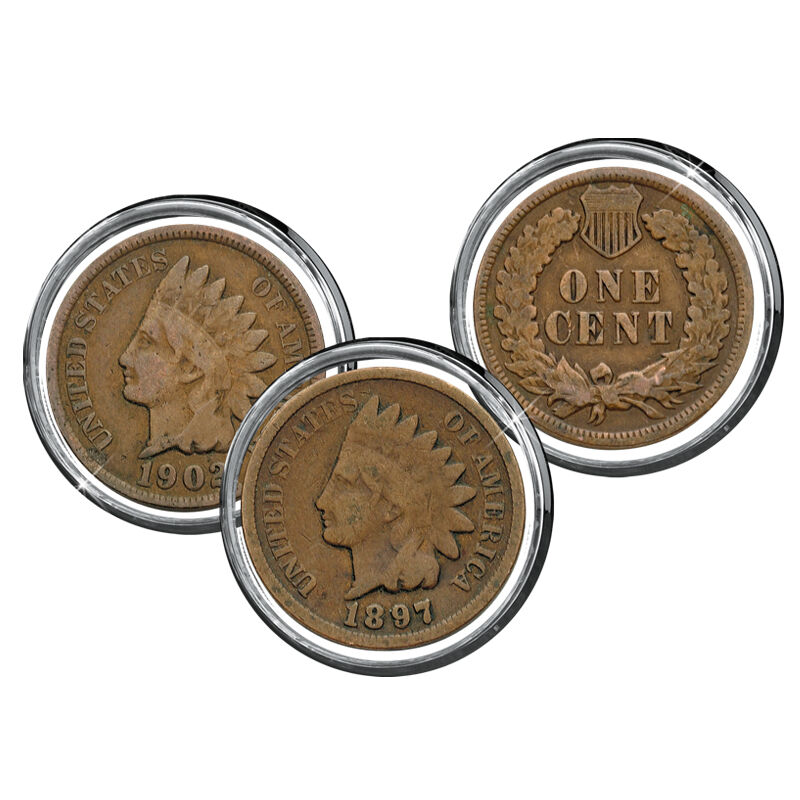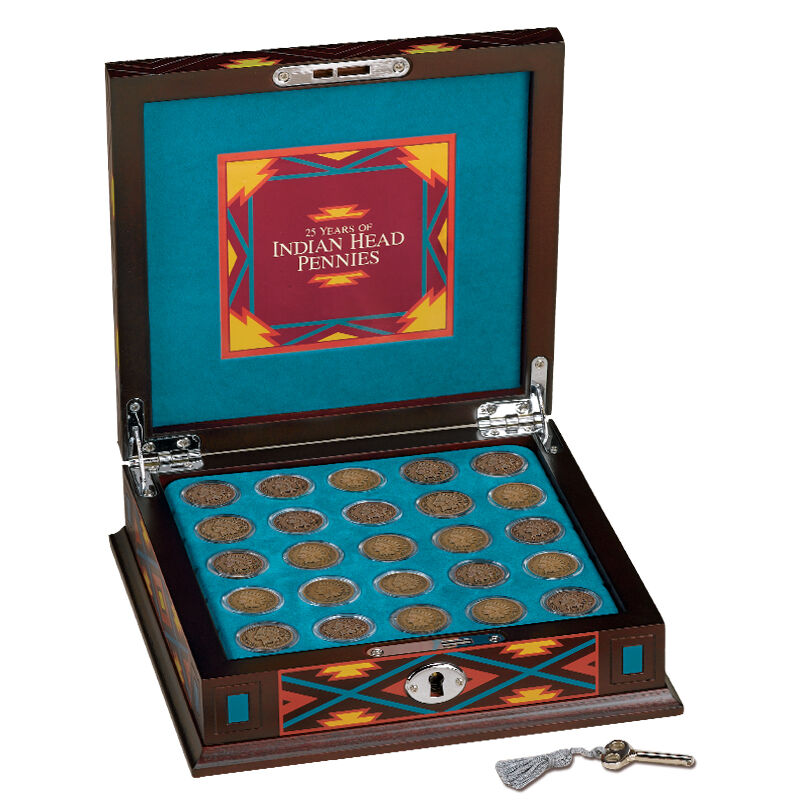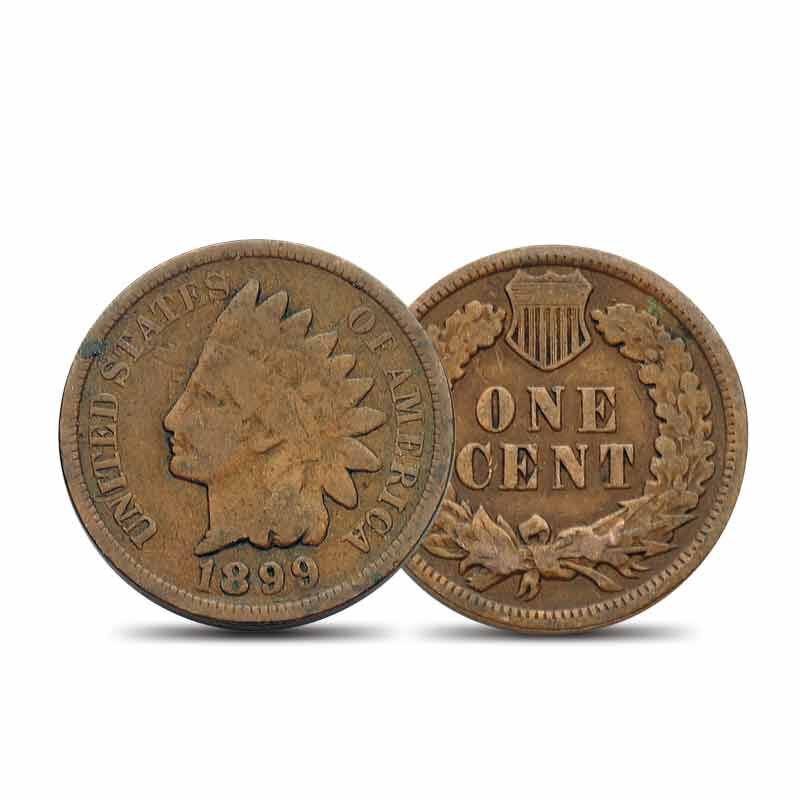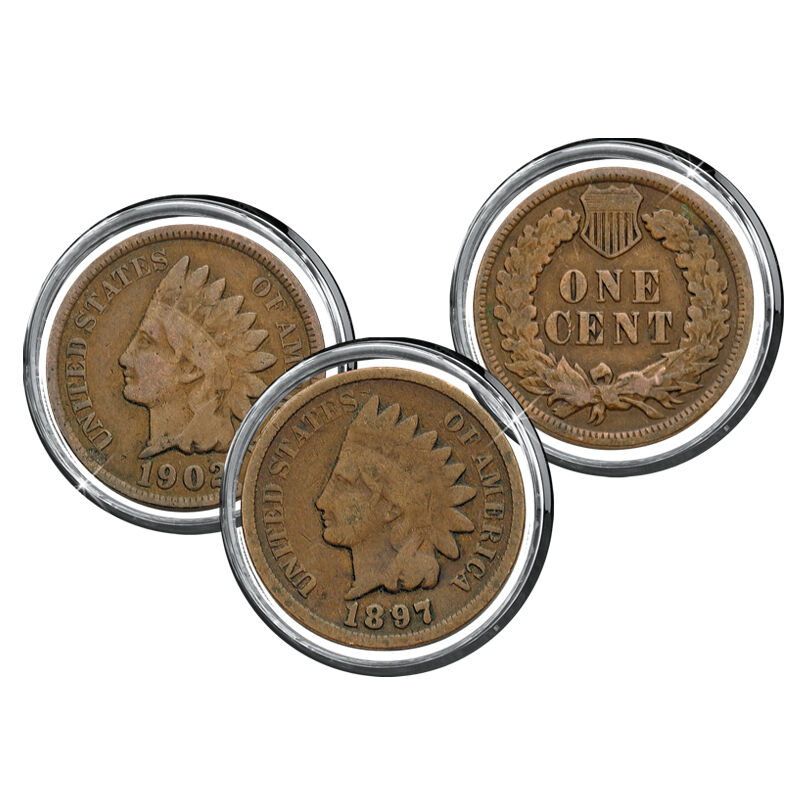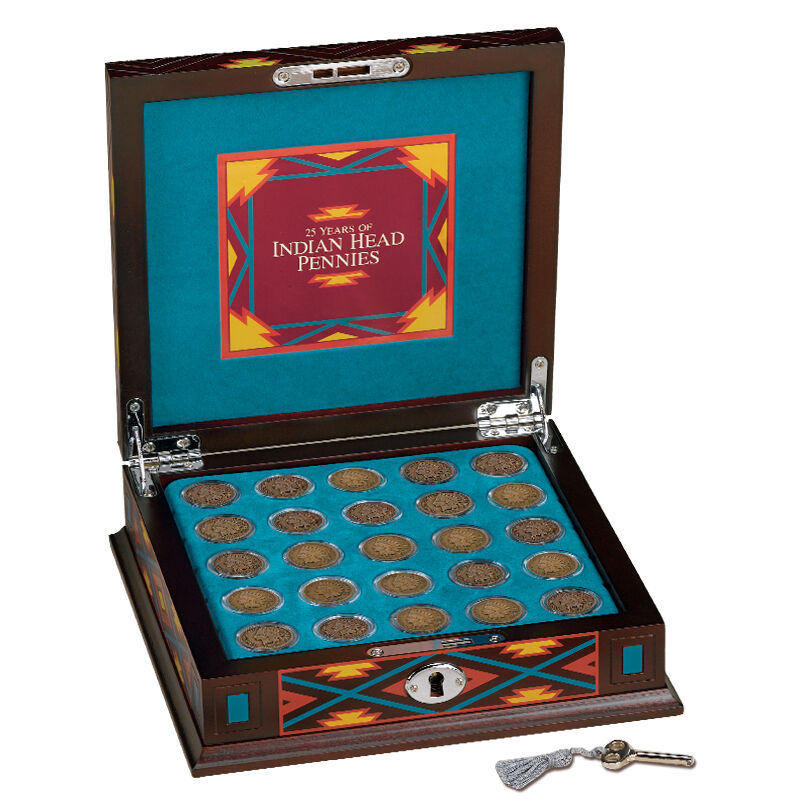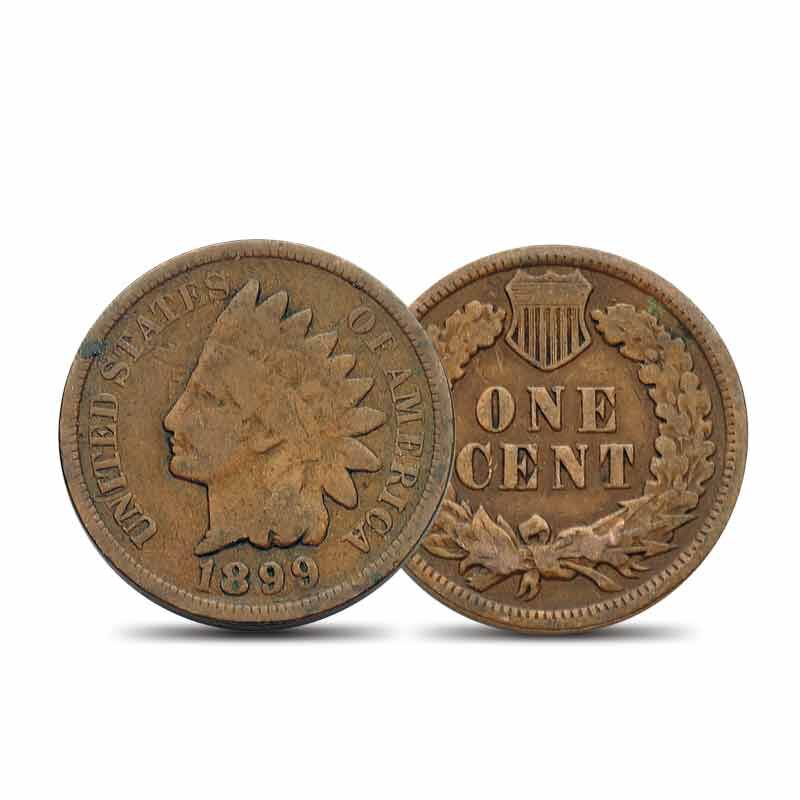 Historic American coins, each one over 100 years old…
25 historic, hard-to-find Indian Head Pennies, beautifully showcased in crystal-clear conservation-quality holders.
Each from a different year of issue minted between 1881 and 1908, every coin in the collection is over 100 years old!
Available in extremely limited quantities, each penny is in circulated condition with most major design elements visible.
Deluxe, custom-crafted wooden display case included at no additional charge.
Show Less
Show More
$18.95
per coin
1 Payment of $21.90
Now available for pre-order
A fascinating collection of highly coveted coins presented in an elegant wooden display case.
Few American coins were minted across such a far-reaching and fascinating span of history as the beloved Indian Head Penny. This exquisitely designed coin reigned as America's popular one-cent piece from 1859 to 1909, through the Civil War…the first flight of the Wright brothers…and America's rise as an economic and military power. With its renowned beauty and exceptional historic pedigree, it's no wonder the Indian Head Penny is among the most coveted of all American coins. Now, you have an exciting opportunity to own a personal collection of 25 highly desirable examples of this widely recognized but rapidly disappearing historic coin! Presenting…25 Years of Indian Head Pennies, available only from the Danbury Mint.
Every coin in this impressive collection is in circulated condition and is at least one hundred years old. To preserve each historical treasure, the coins are encapsulated to protect them from wear and prevent damage from excessive handling and placed in a deluxe wooden case crafted with iconic, richly colored Native American designs. With this collection, you become the caretaker of an extraordinary legacy.
Product Specifications:
Coins Included: 25 Indian Head Pennies, each from a different year of issue minted between 1881 and 1908.
Display Material: Wooden
Display Size: Approximately 8" Wide x 8" High x 2" Deep (closed).

Item #:9813-0081