Women In America Enhanced $2 Bill Collection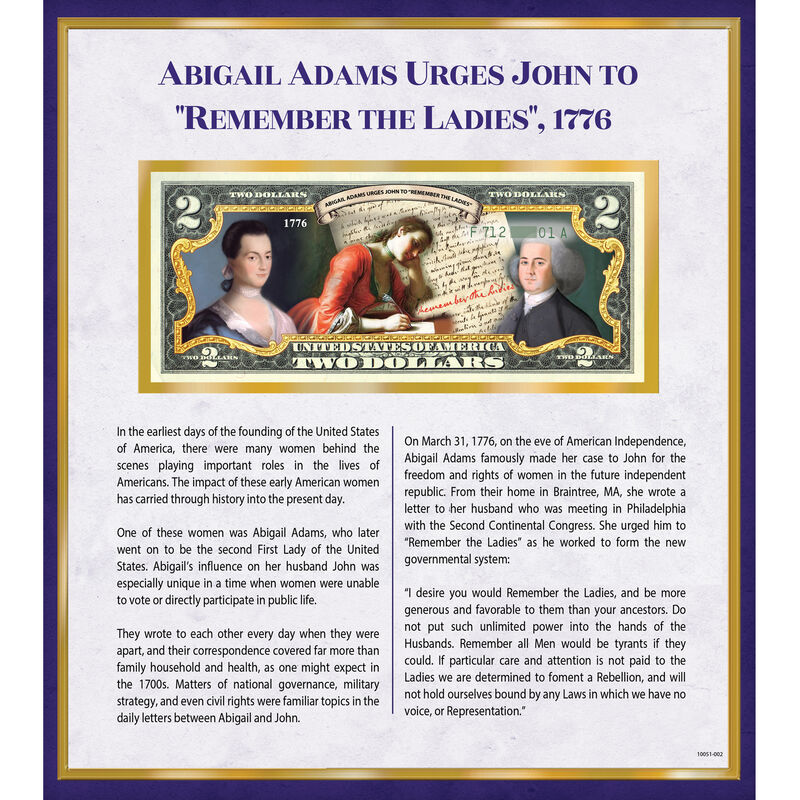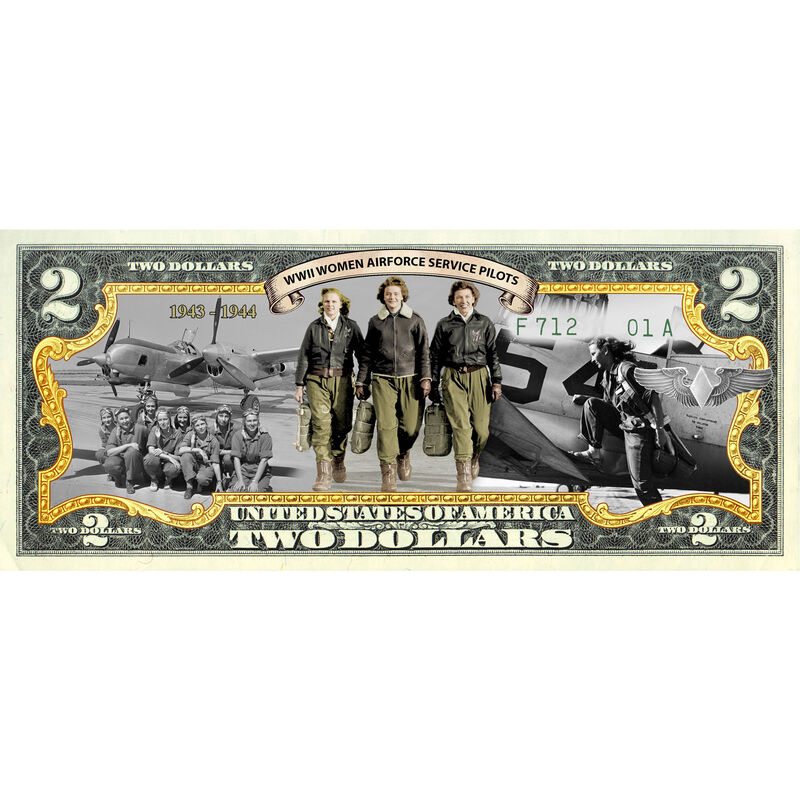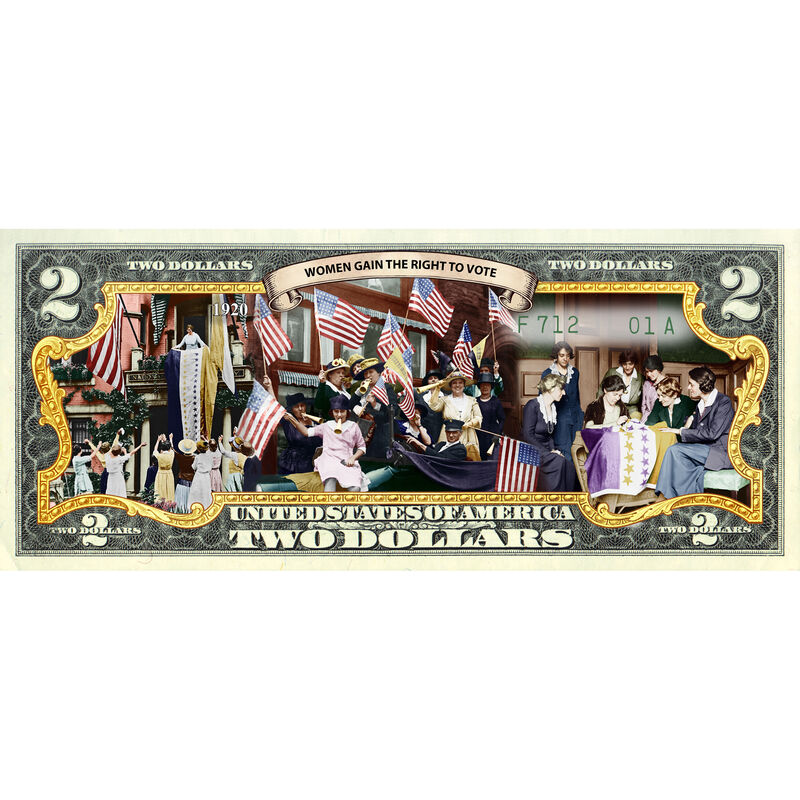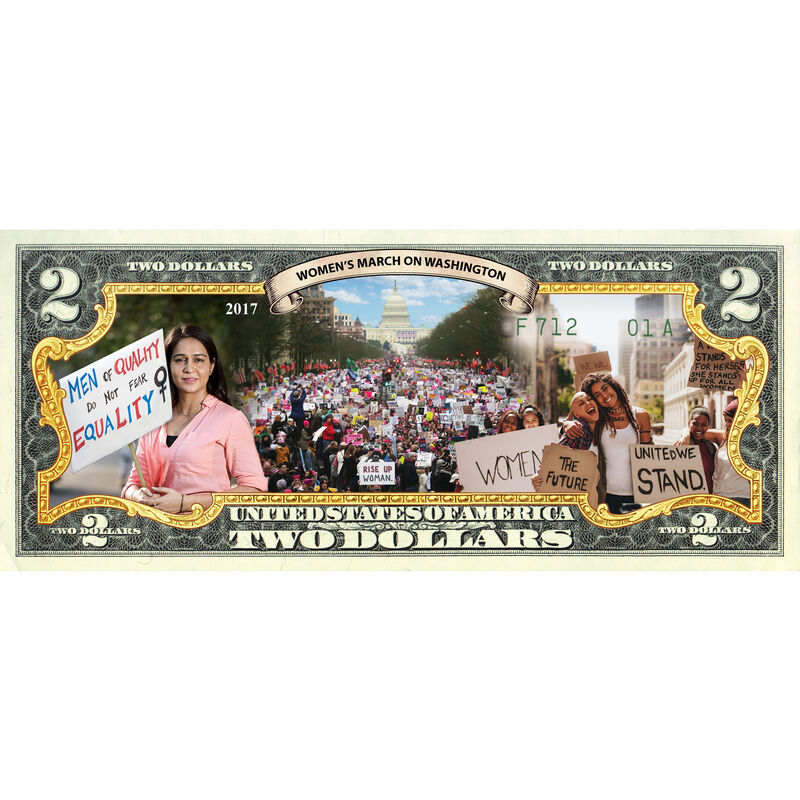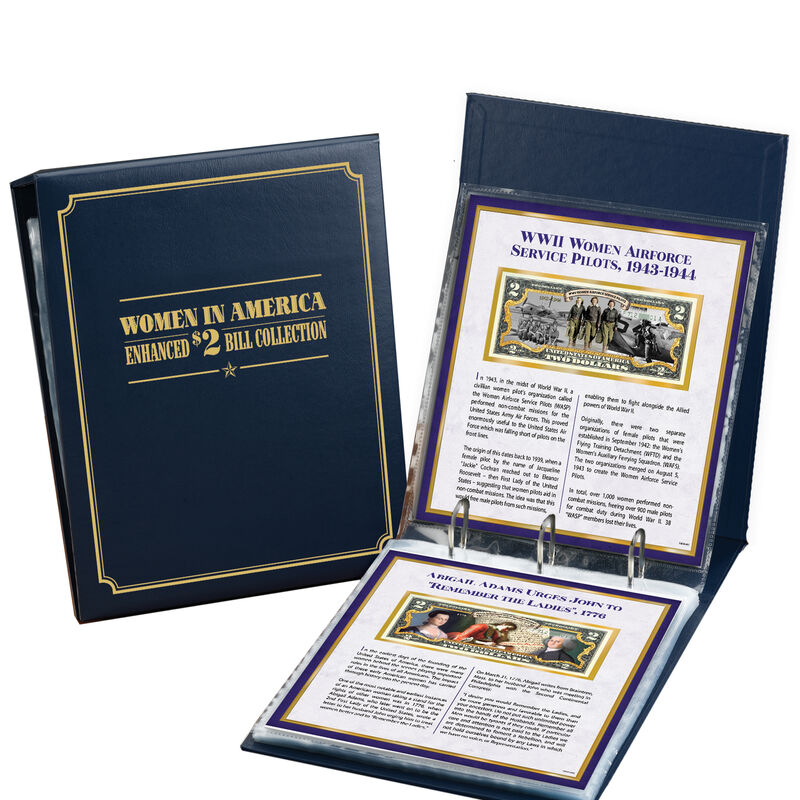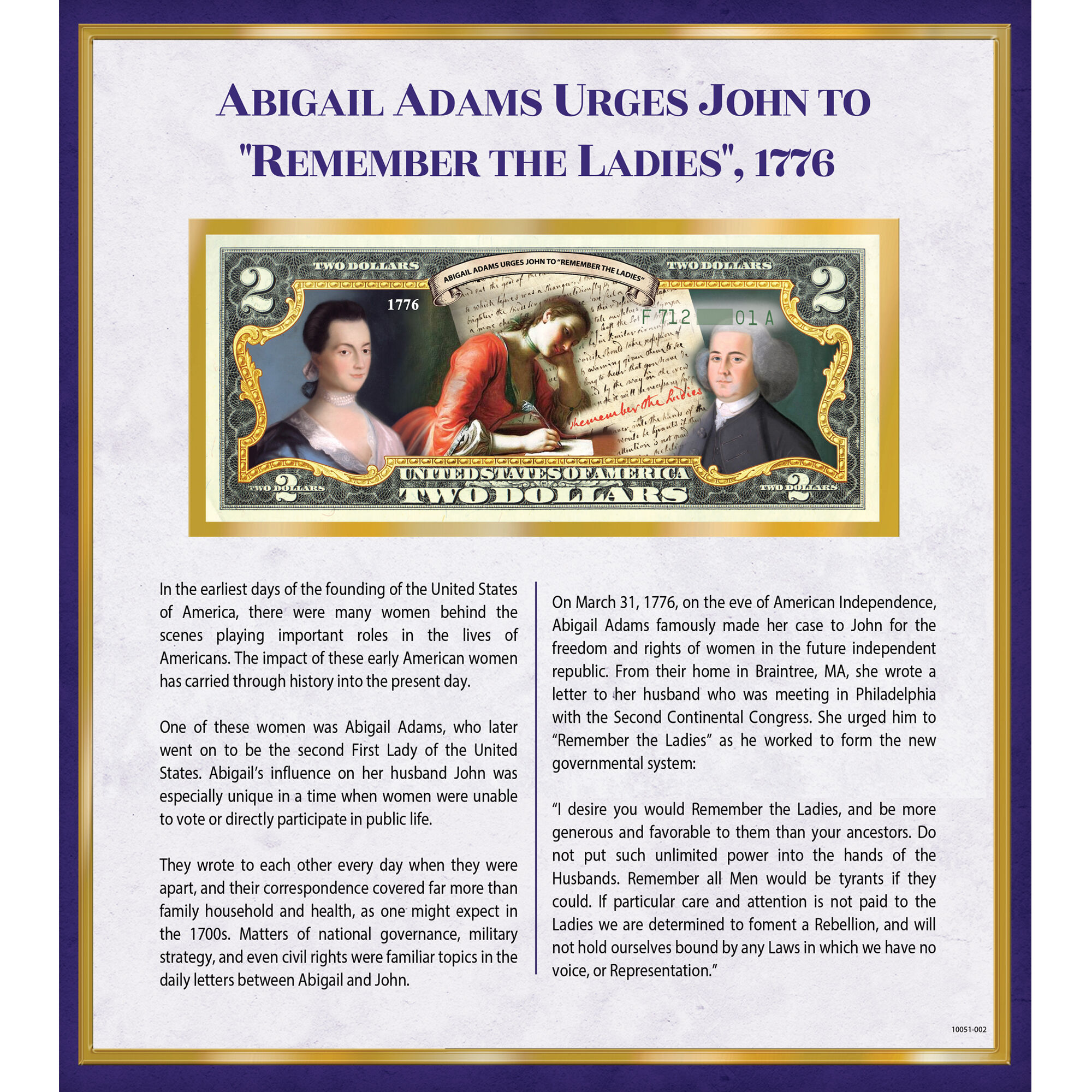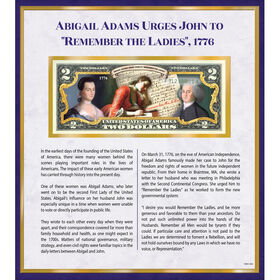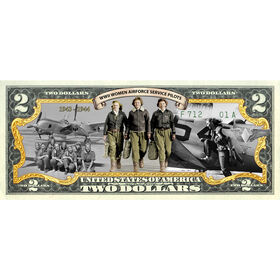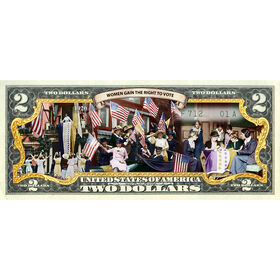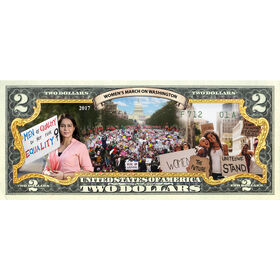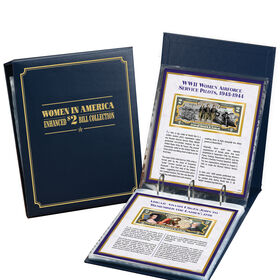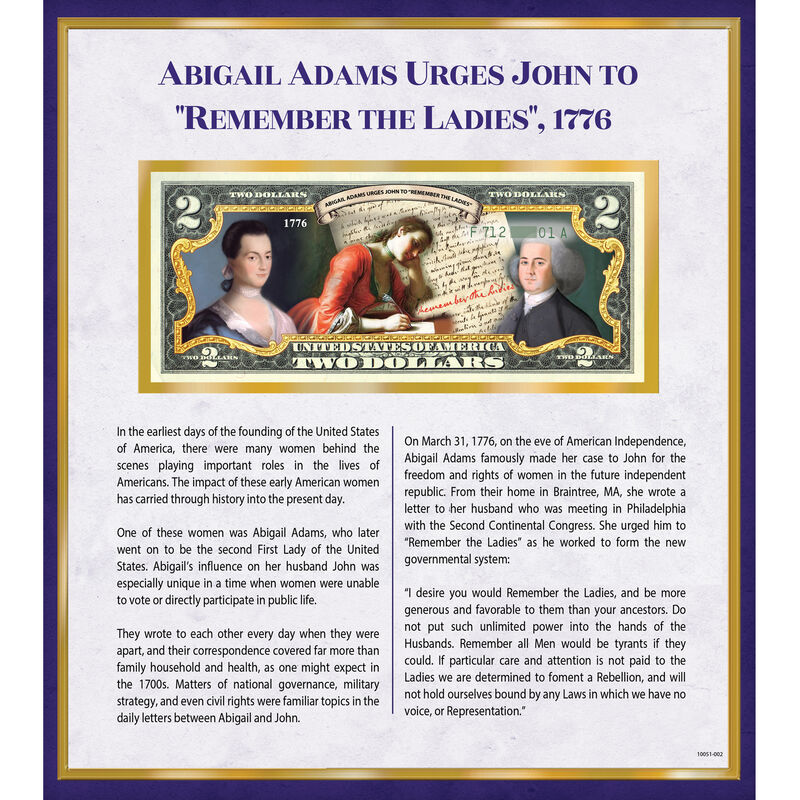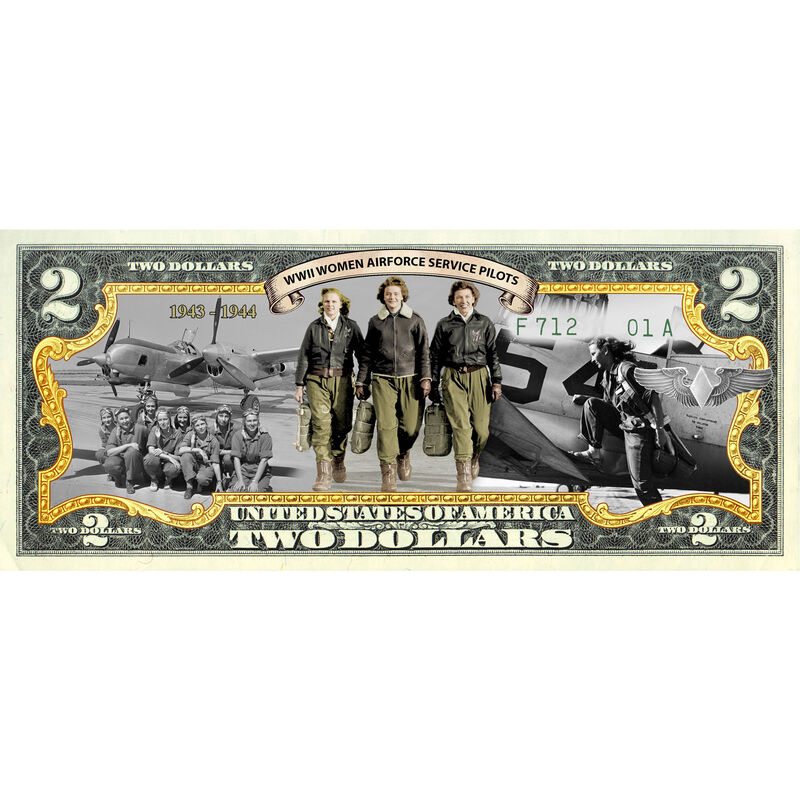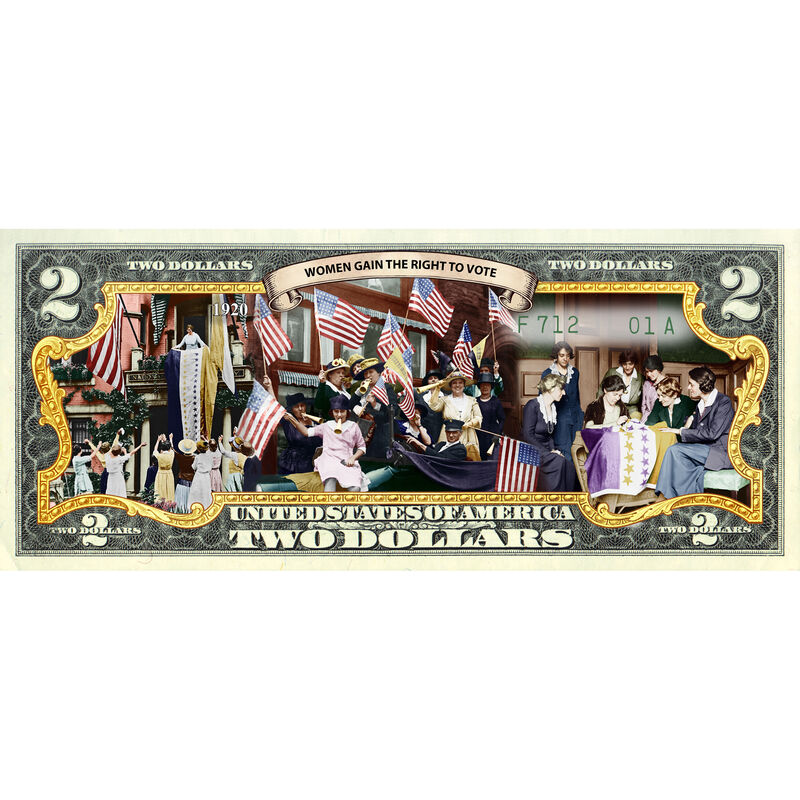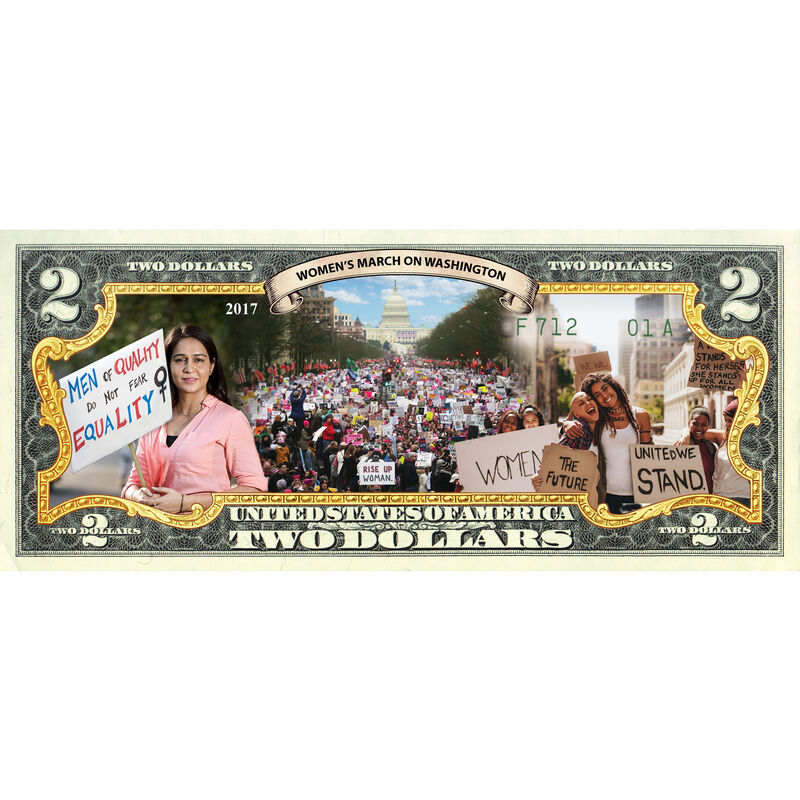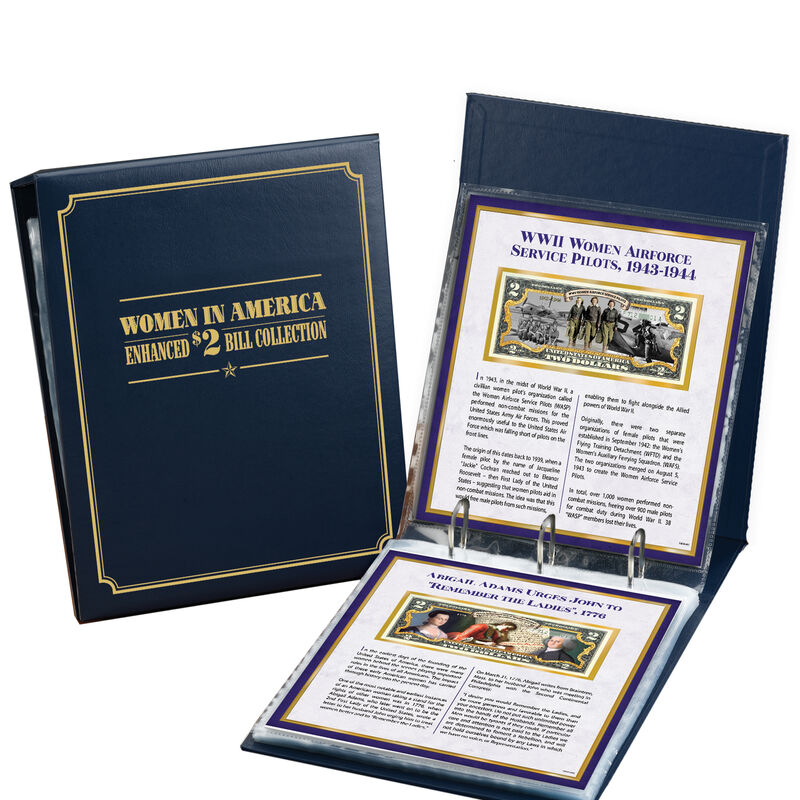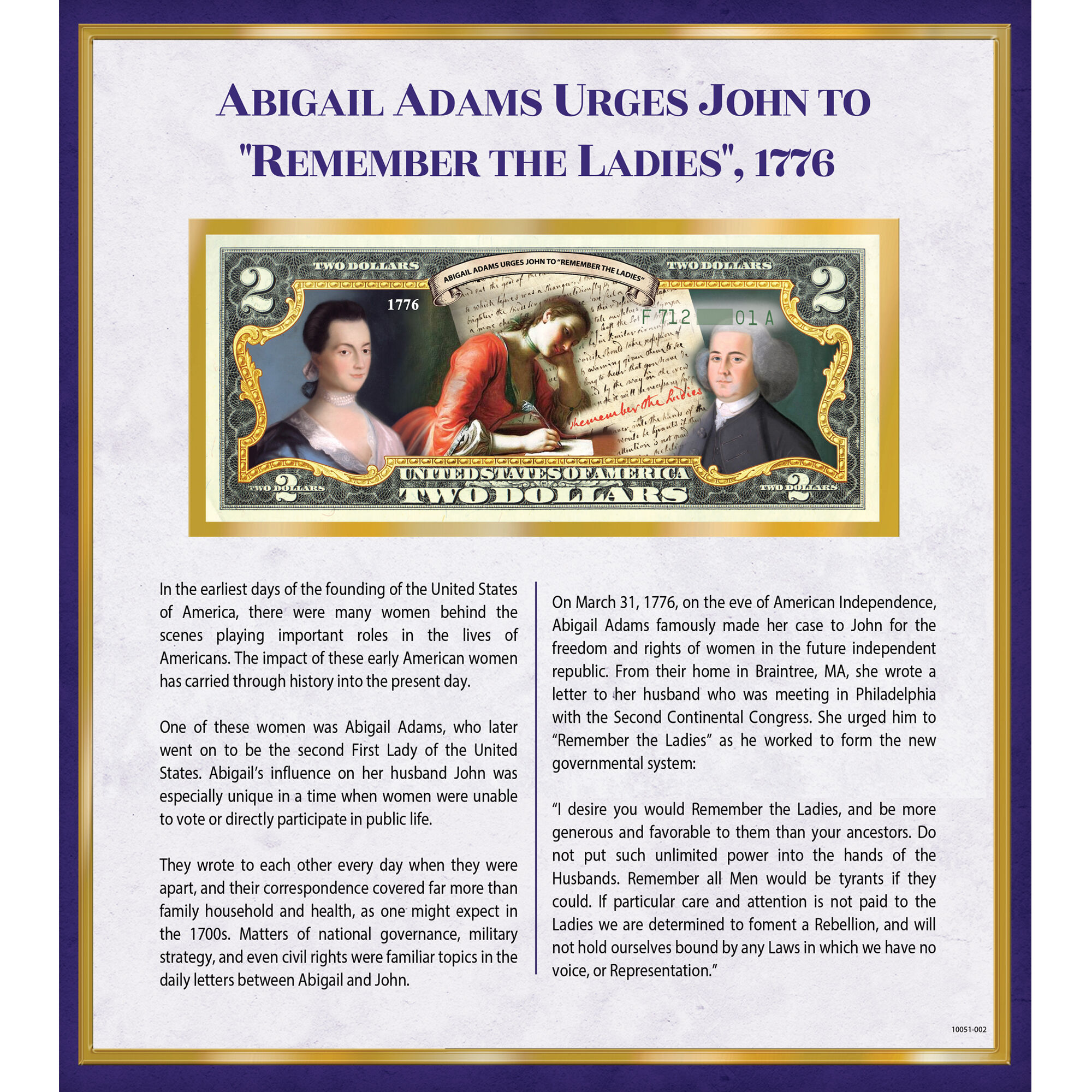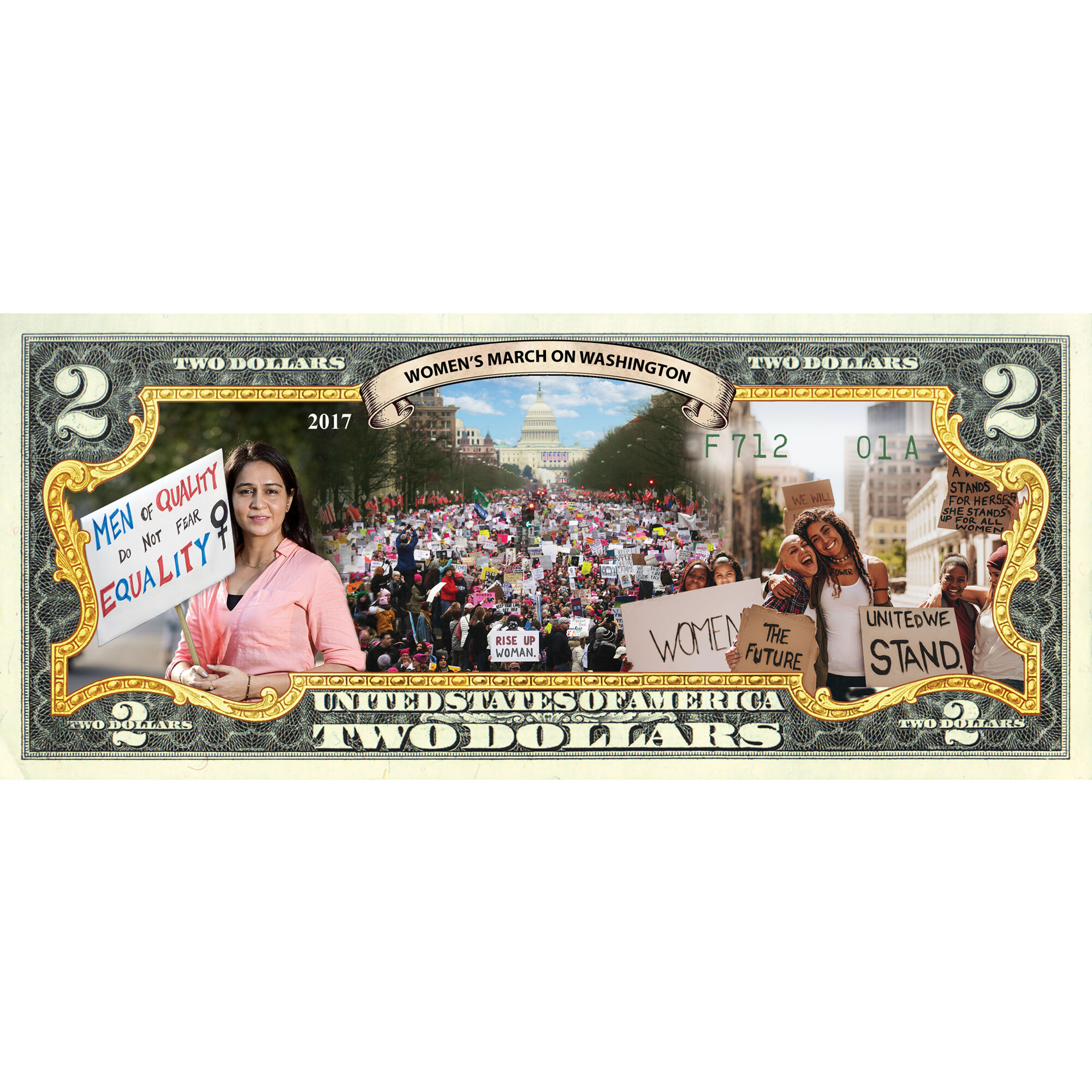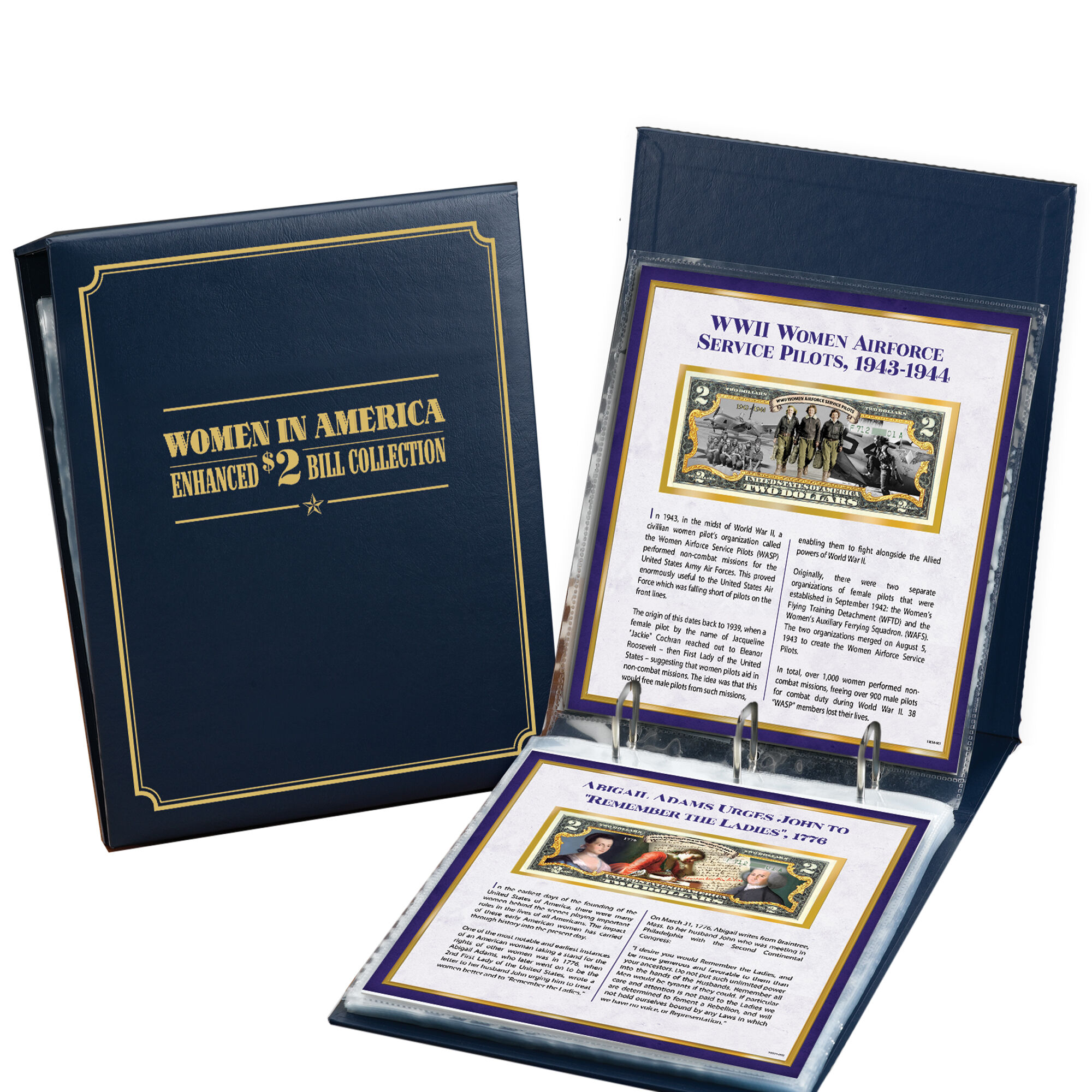 Uncirculated $2 bills beautifully enhanced with full-color artwork commemorating the remarkable women and events that changed the lives of all Americans.
A museum-quality collection of uncirculated $2 bills privately colorized with full-color artwork honoring the greatest moments in women's history.
Each color-enhanced $2 bill is protectively mounted on a custom Collector Panel along with informative narrative about the event depicted.
A custom-designed Collector's Album that holds each Collector Panel in a crystal-clear vinyl sleeve is included absolutely free!
Each $2 bill is genuine legal tender - but these beautifully enhanced notes cannot be found in any bank or even the Federal Reserve!
Show Less
Show More
In stock. Ships in 1-2 weeks. Not guaranteed for Valentine's Day delivery.
$19.95
for your first bill
Thereafter, your receive 2 bills every other month and pay for 1 bill each month.
Sorry - this product is sold out and is no longer available.
A stunning tribute to women's history presented on pristine U.S. $2 bills.
This collection is the ultimate tribute to American women and the roles they have played throughout history. Their unique stories of raw courage and bold determination that continue to better the lives of all Americans are now beautifully displayed in full color on genuine, legal tender United States $2 bills. Each $2 bill highlights a different event, and together they form a comprehensive record of women's rights and women's history in these United States of America.

As the perfect finishing touch - and to keep the enhanced currency bills in pristine condition - each bill is protectively encased and carefully mounted on a Collector Panel that includes fascinating facts about the featured event. You will also receive a FREE Collector's Album designed to display and protect your impressive landmark collection for generations to come! You will receive one bill in your first shipment; thereafter, you will receive two bills every other month, but you may pay for only one per month. The free Collector's Album will be sent at about the same time as your third shipment. Of course, your satisfaction is guaranteed. If you are not completely delighted with any shipment, you may return it within 90 days and be under no further obligation. In addition, you may cancel your subscription at any time.
Product Specifications:
Currency Included: Colorized $2 Bills
Bill Size: Approximately 6-1/8" x 2-5/8".
Panel Size: Approximately 9" x 11".
Display: Deluxe Faux-leather Album
Display Size: Approximately 10" x 12".

Willabee & Ward is a private agency not affiliated with the U.S. Treasury® or any government agency. The U.S. currency in this collection is privately colorized.
Item #:10051-0015