The United States Enhanced $2 Bill Collection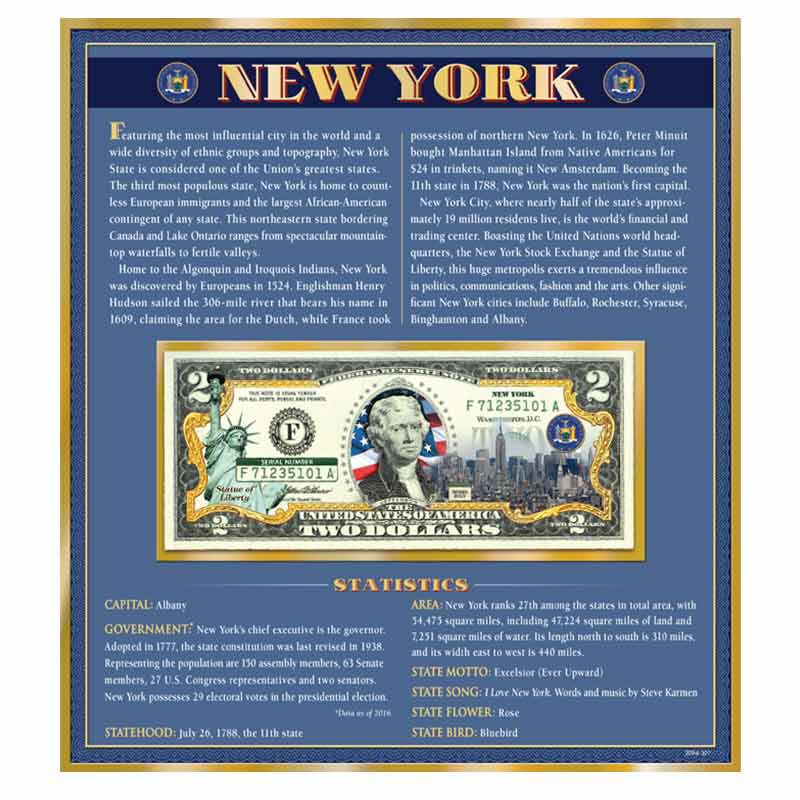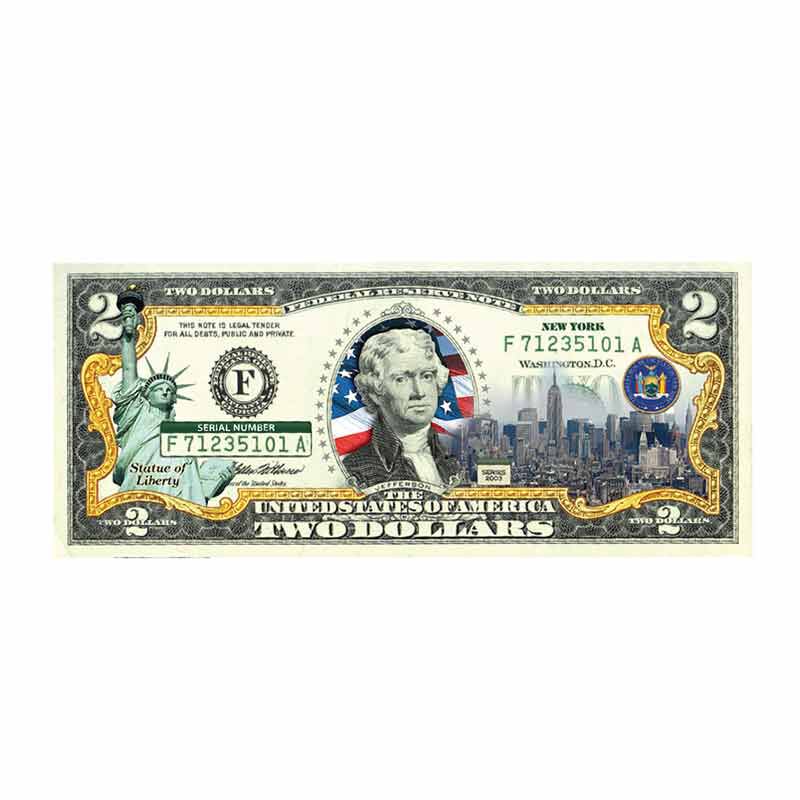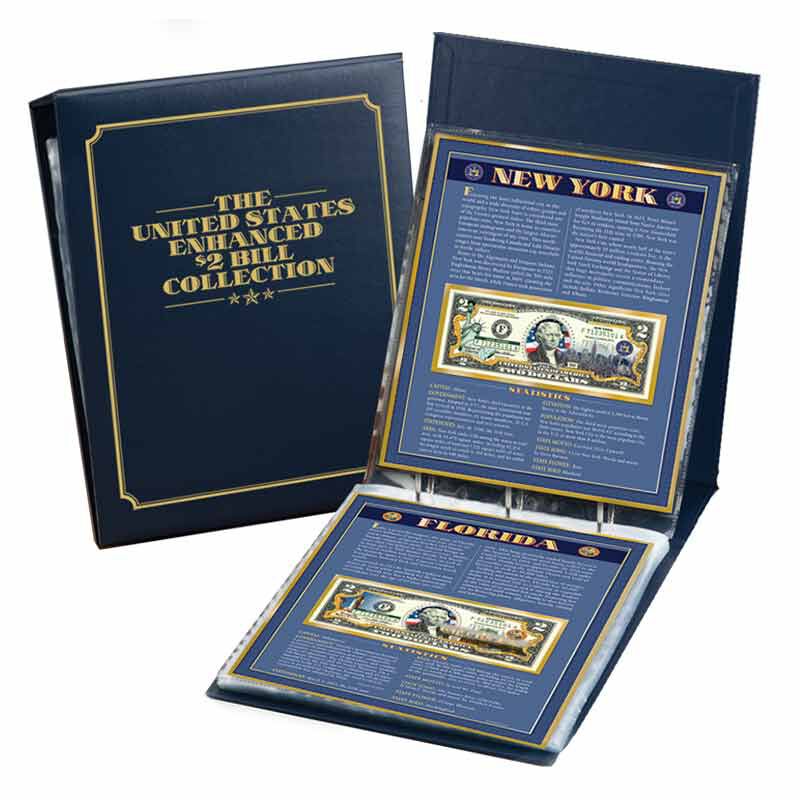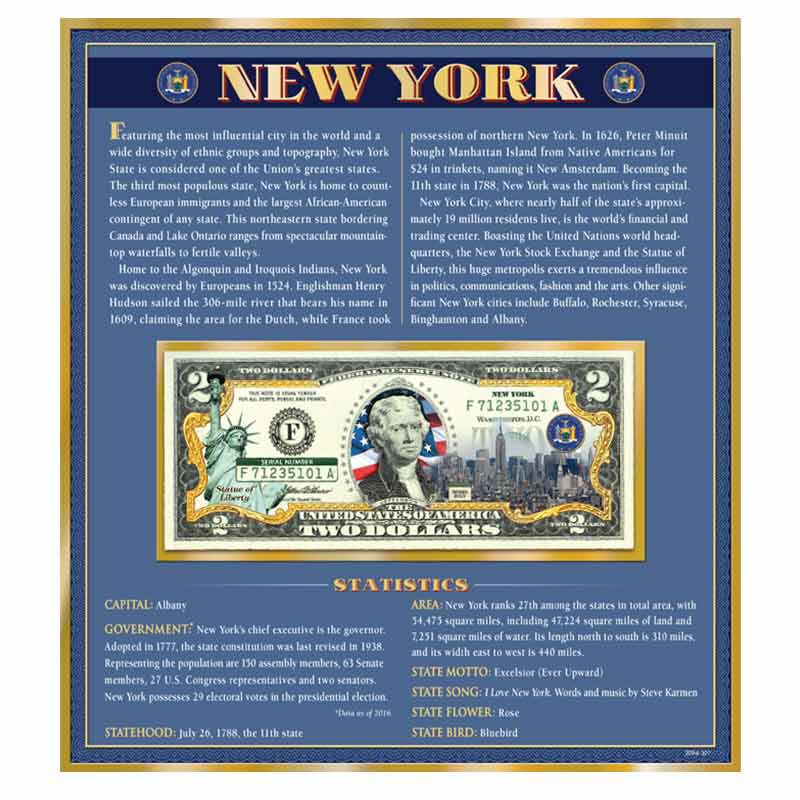 Masterful works of art celebrating every American state and territory!
You can own a collector-quality, uncirculated $2 bill privately colorized with full-color artwork featuring stunning images from your home state or territory for only $9.95 – with FREE SHIPPING!
50% off the regular price and a remarkable value for one of the rarest and most hoarded of all American banknotes.
With your purchase, you will be enrolled in The United States Enhanced $2 Bill Collection granting you the opportunity—but not the obligation—to purchase colorized $2 bills commemorating the other states at the regular price of $19.95 per bill.
Each bill is protectively sealed and placed on a handsome, fact-filled Collector Panel.
Each $2 bill is genuine legal tender - but these beautifully enhanced notes cannot be found in any bank or even the Federal Reserve!

Show Less
Show More
Ships in 2-3 weeks.
$9.95
for your first uncirculated enhanced $2 bill
LIMIT 1 PER HOUSEHOLD
One of the most beautiful and significant collectibles you will ever have the chance to own!
The United States Enhanced $2 Bill Collection
is the only way to assemble this complete set of genuine $2 bills honoring each of America's states and territories. A collection of this scope and importance deserves only the finest presentation. That's why each enhanced $2 bill is safely encased in clear vinyl and hand mounted on a fact-filled Collector Panel. You will also receive a Collector's Album at no additional charge.
Your first shipment will include one $2 bill featuring your home state or territory at the discounted price. Then, you will receive one bill at the full price. Thereafter, you will receive and pay for bills at the convenient and affordable rate of two per month. Of course, your satisfaction is guaranteed. If you are not completely delighted with any shipment, you may return it within 90 days and be under no further obligation. In addition, you may cancel your subscription at any time.
Product Specifications:

Bill Size: Approximately 6 1/8" x 2 5/8".
Panel Size: Approximately 9" x 10".
Display: Deluxe Faux-leather Album
Display Size: Approximately 10" x 12".

Willabee & Ward is a private agency not affiliated with the U.S. Treasury® or any government agency. The U.S. currency in this collection is privately colorized.



Item #:6448-0015