Liberty Head Nickels Crystal Collection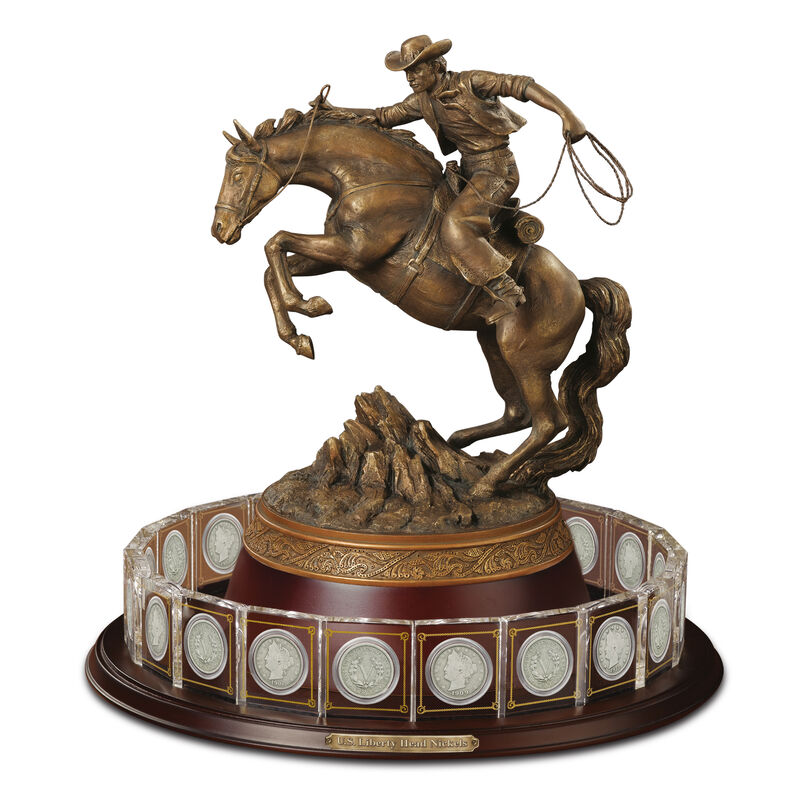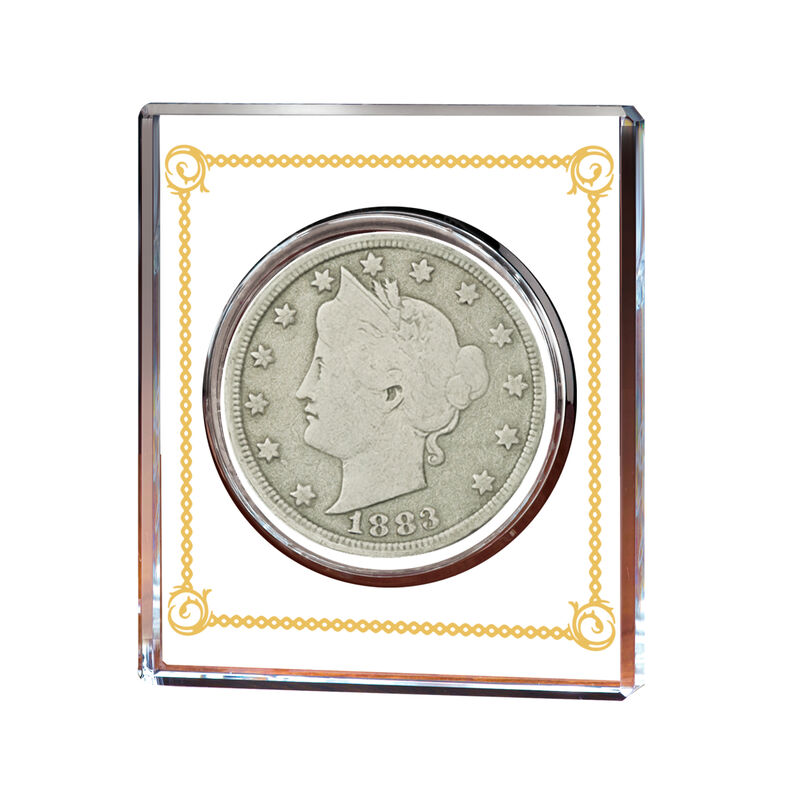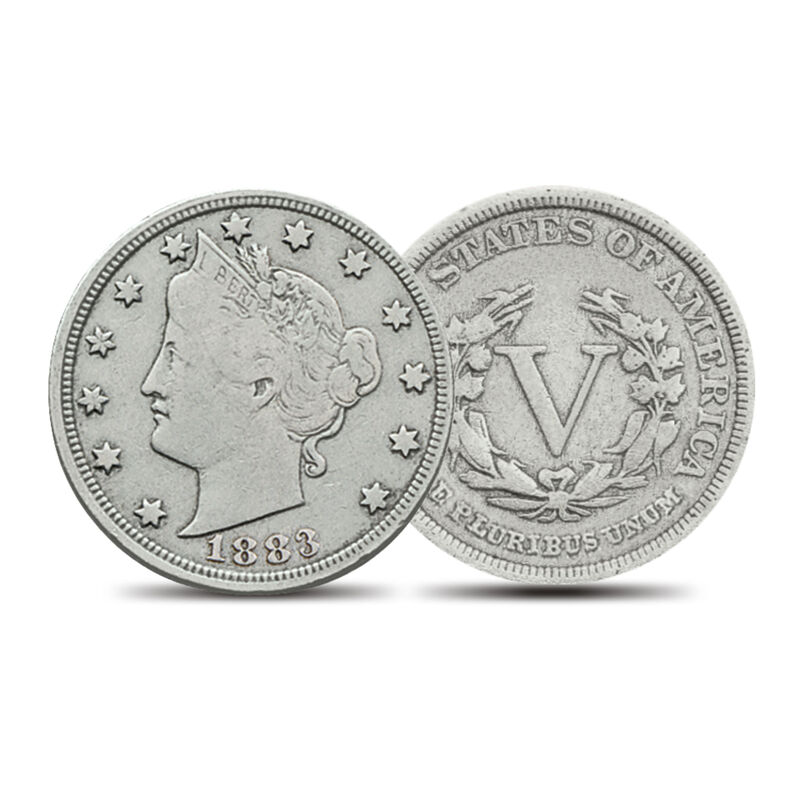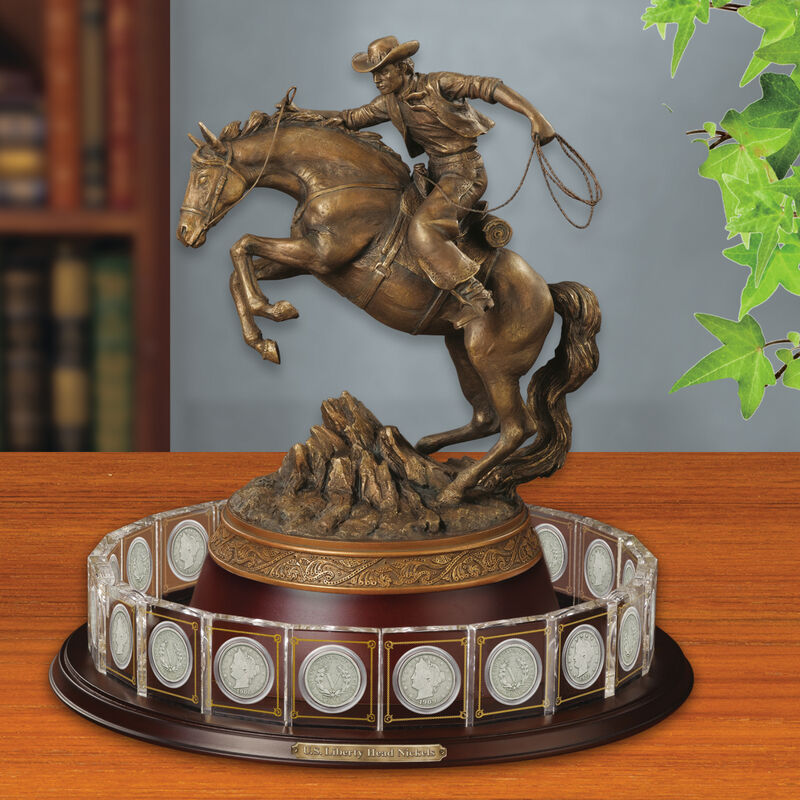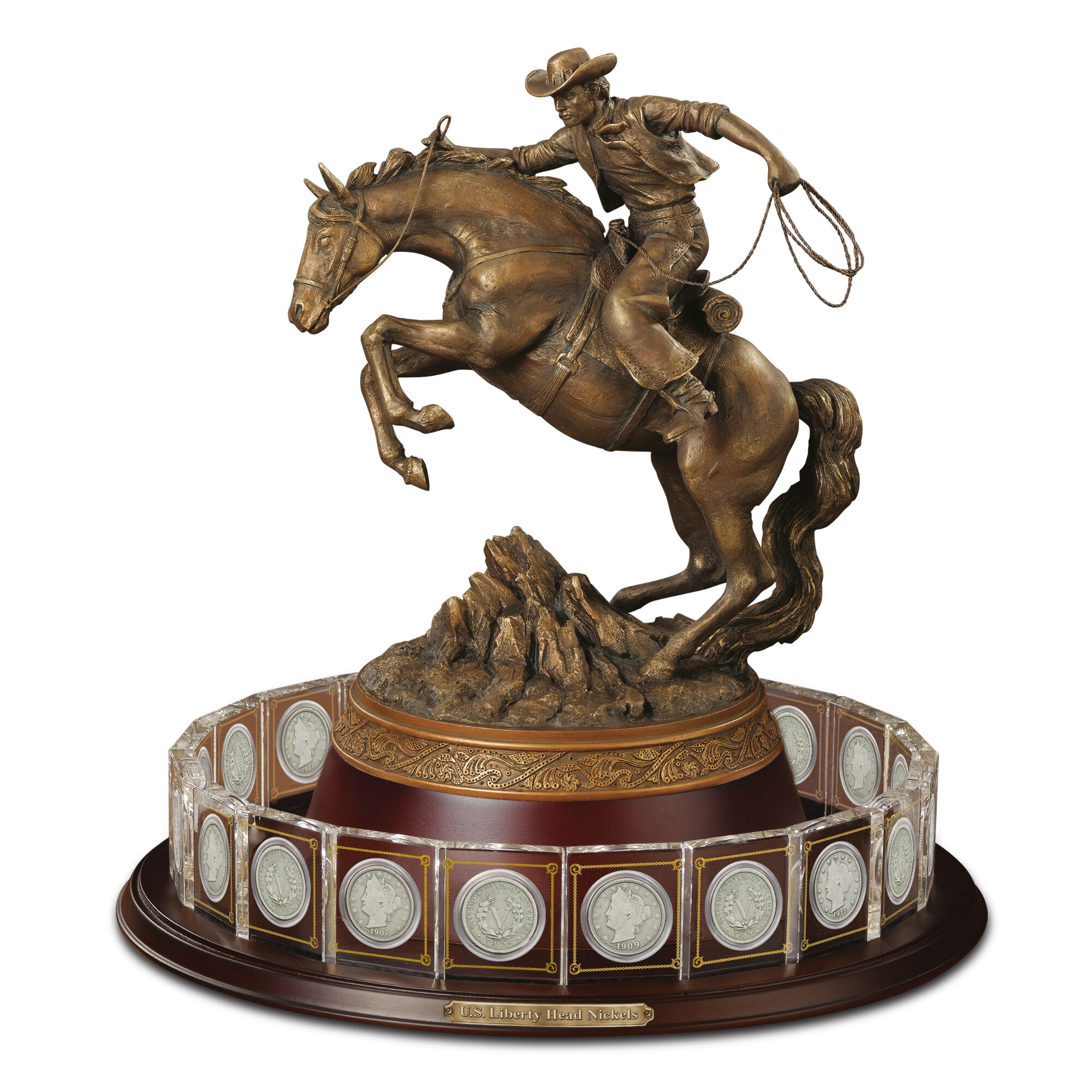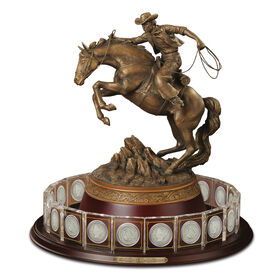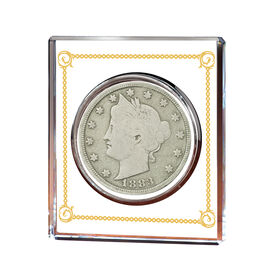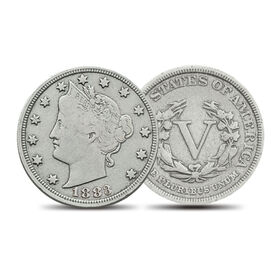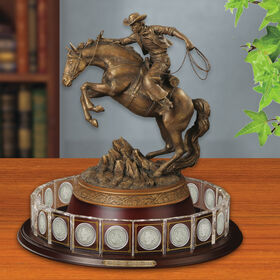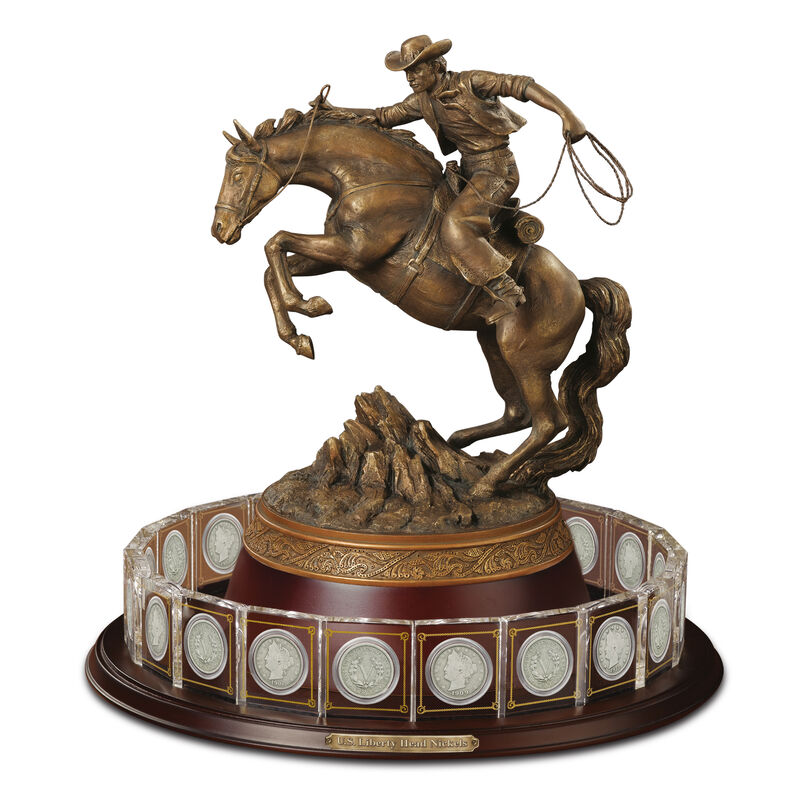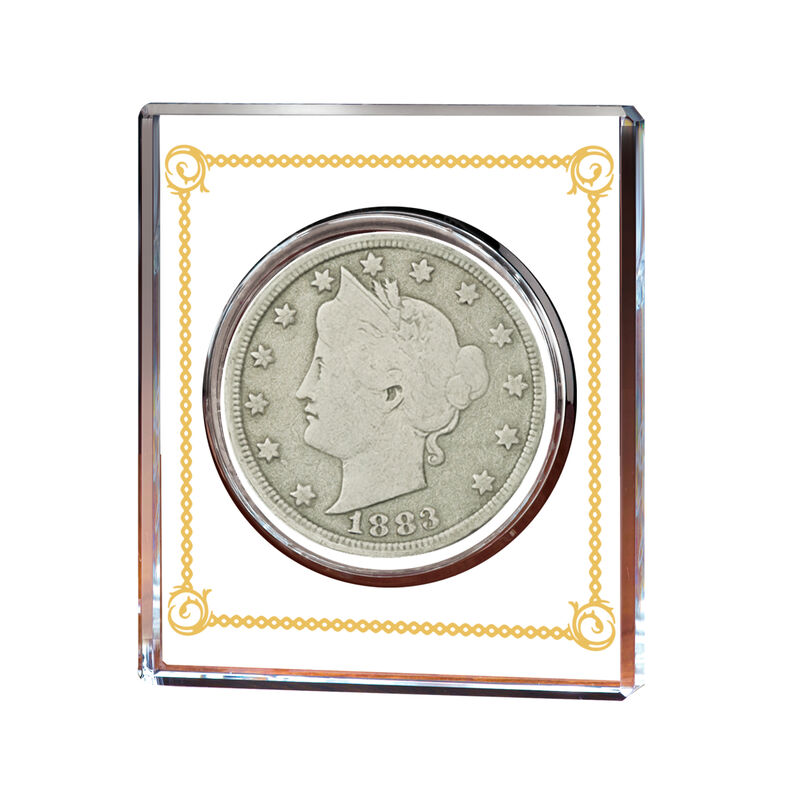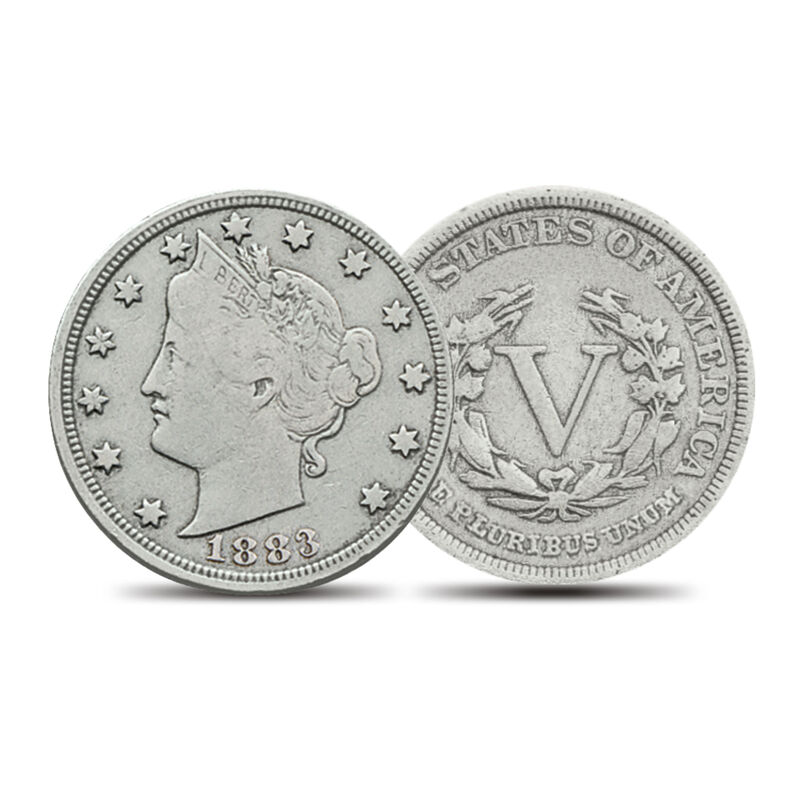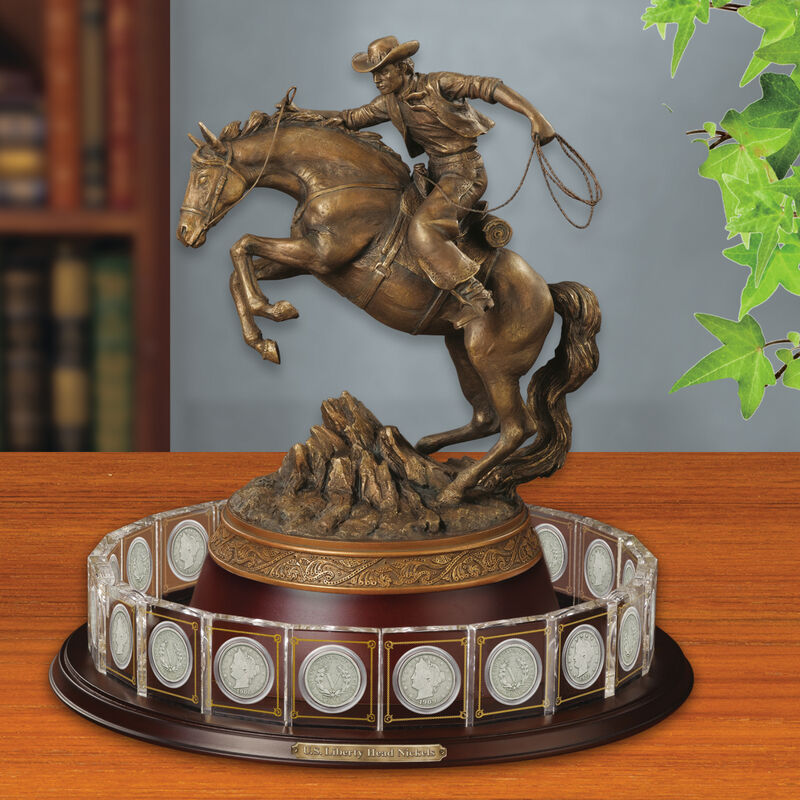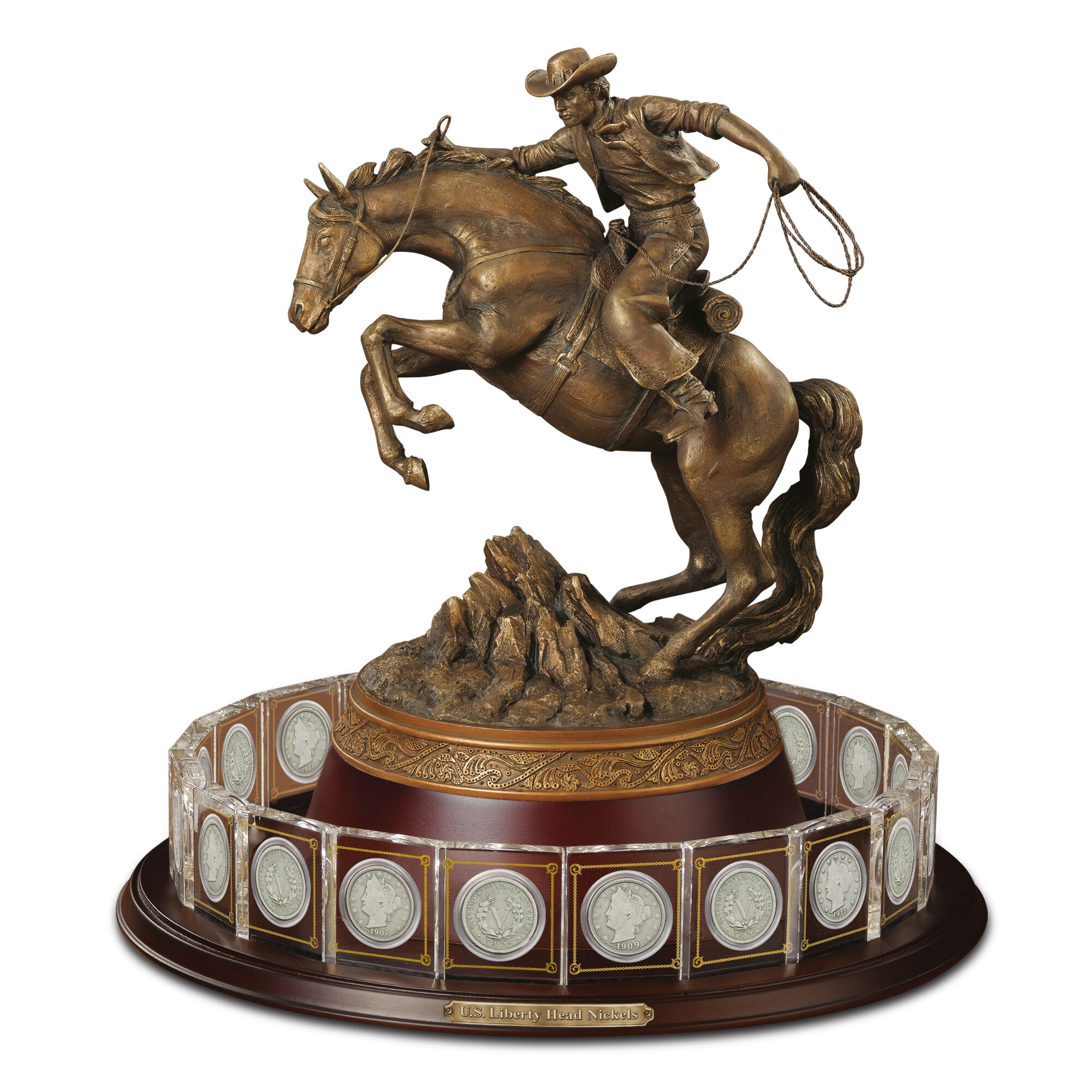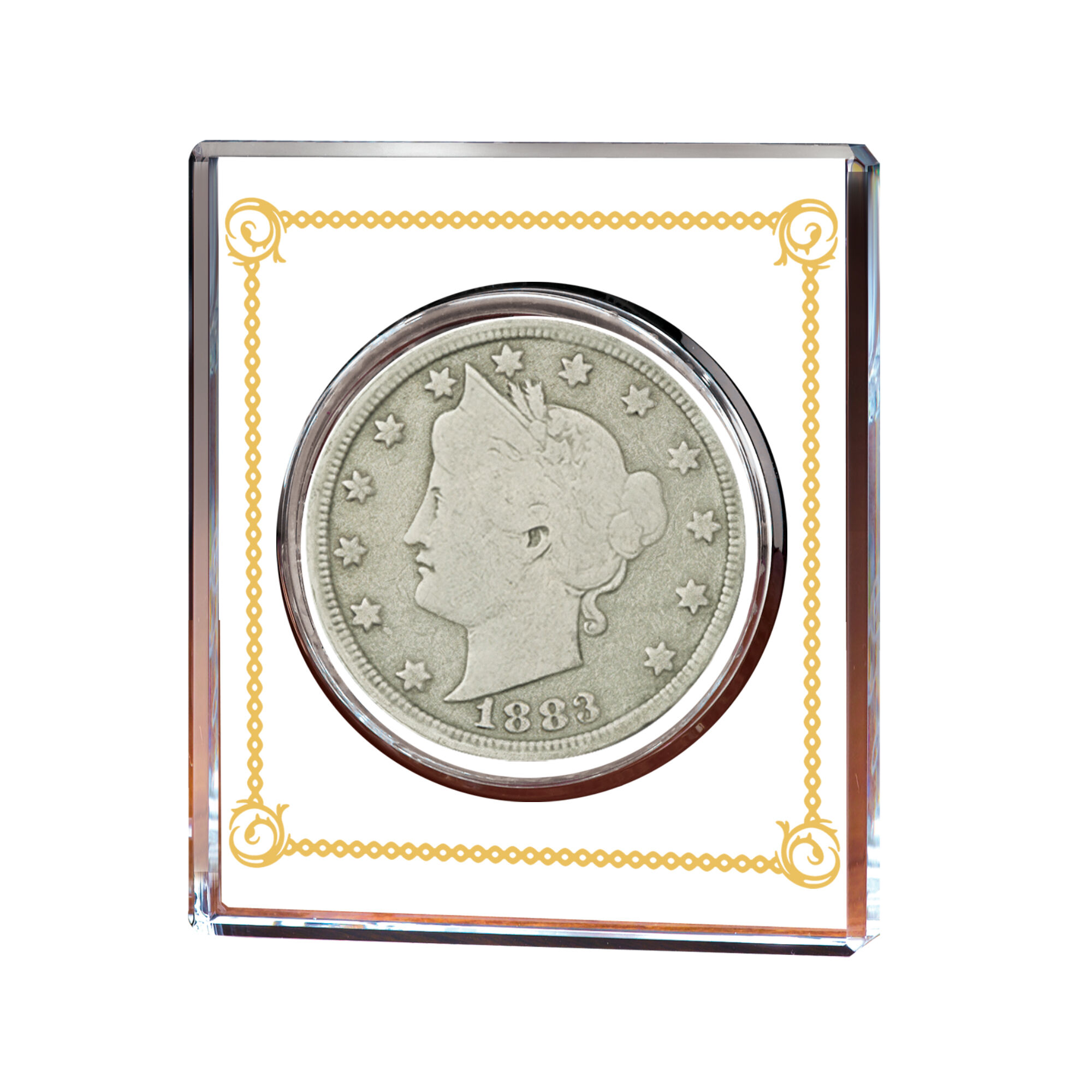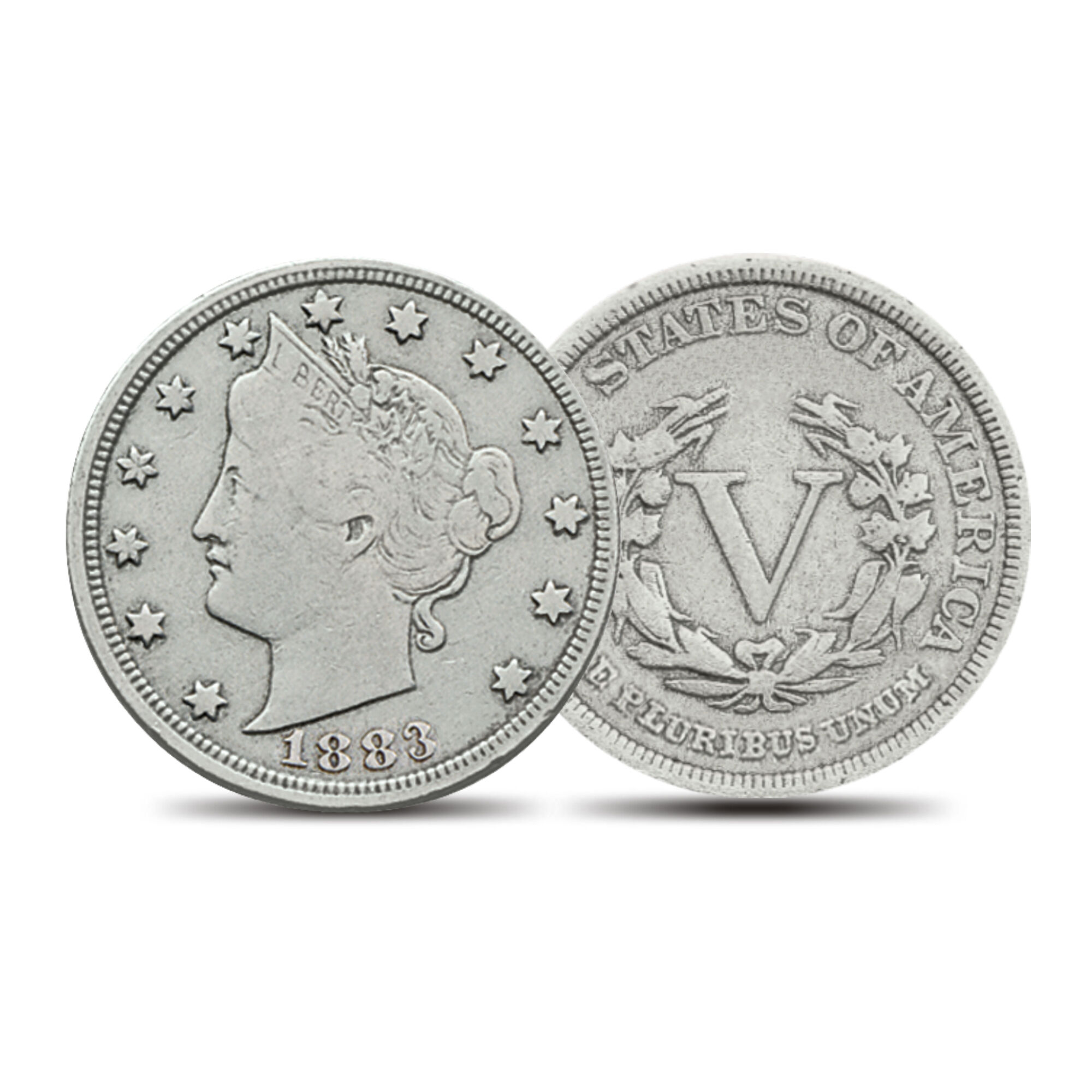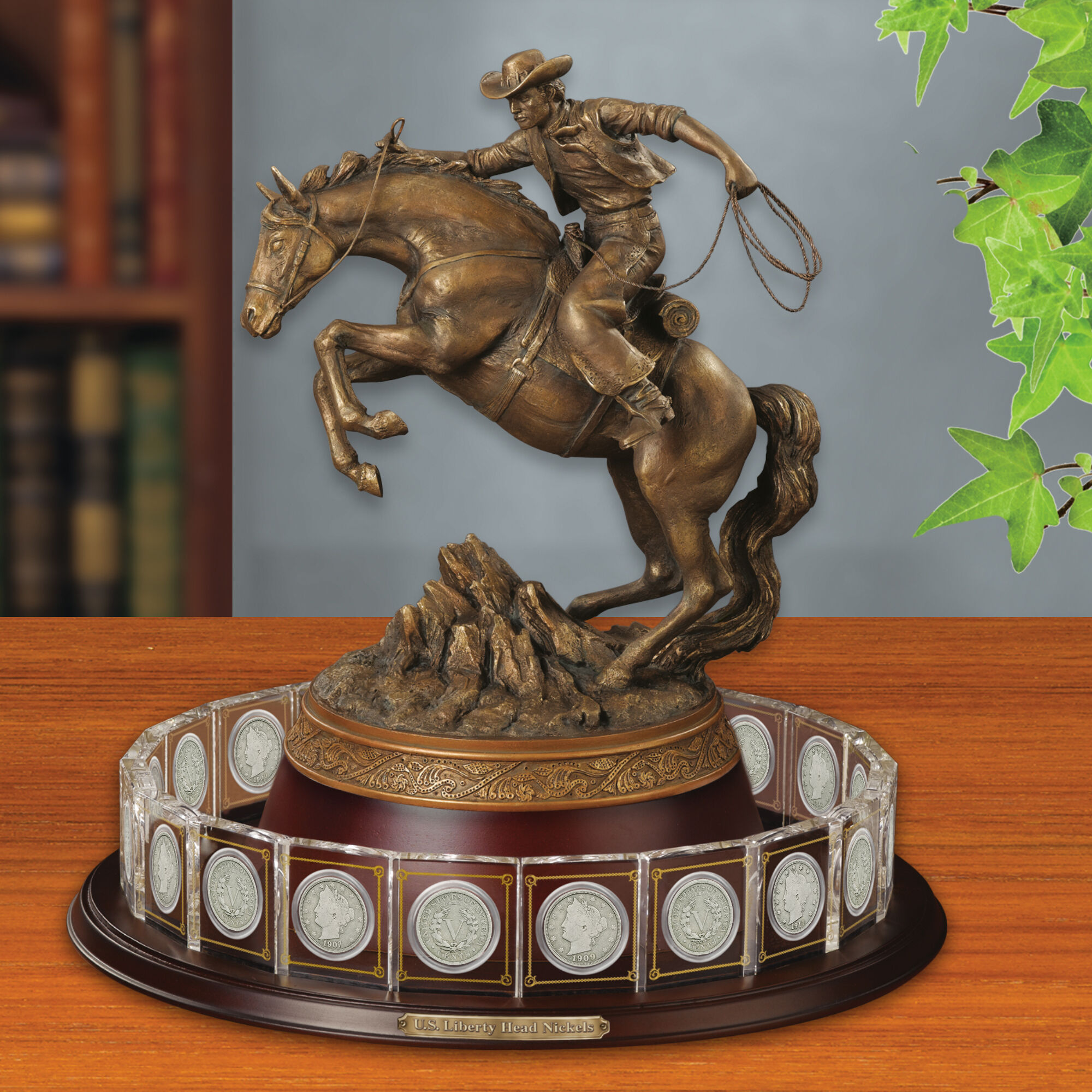 Each coin is over 100 years old!
Twenty historic, hard-to-find U.S. Liberty Head Nickels encased in sparkling crystal.
Each coin is encapsulated in a crystal panel sporting a Western border motif and an elegant beveled edge to catch the light.
The Liberty Head Nickels in this collection are presented in circulated condition with most major design details visible.
A museum-quality sculptural display portraying a Wild West cowboy on horseback is included at no additional charge.
Show Less
Show More
$32.95
per coin
You will receive and pay for 2 coins every month.
Stunning coins presented in a dramatic sculptural display.
The Liberty Head Nickel is one of America's greatest antique coins. Minted from the late 1800s to the early 1900s, it is renowned by collectors and historians alike as the last Wild West nickel and the coin that saw the United States emerge as a global power. It was last struck by the U.S. Mint over 100 years ago, so owning just a single one of these classic coins can be a rare achievement.
When the Liberty Head Nickels were first struck in 1883, the West was still "wild" and Western heroes such as Buffalo Bill, Doc Holliday and Wyatt Earp were living legends. There were no cars or airplanes, statehood was still a dream for most of the Western territories and the electric light was a newfangled invention gaining popularity in East Coast cities.
The last Liberty Head Nickel was made for circulation over 100 years ago in 1912. Most were worn out in circulation or destroyed long ago, and the few remaining coins are prized for their exceptional designs and their unique link to the Wild West. Now, you are invited to own not just one Liberty Head Nickel but a spectacular collection of twenty of these coveted coins. Presenting…the Liberty Head Nickels Crystal Collection, a Danbury Mint exclusive featuring twenty hard-to-find Liberty Head Nickels, each encased in sparkling crystal and displayed in a custom sculptural display celebrating their Wild West heritage. It's a miracle that even a single coin has survived — yet each historic Liberty Head Nickel in this collection is presented in circulated condition with most major design elements visible. This is a rare opportunity to own the coins that helped define one of the most celebrated eras in American history!
Coins will be shipped in their crystal panels and will be sent at the convenient rate of two per month. The FREE display will be sent at about the same time as your second coin shipment.
Product Specifications:
Coins Included: 20 circulated Liberty Head Nickels minted between 1883 and 1912.
Display Material: Hand painted, bronze-toned sculpture with rotating wooden base.
Display Size: Approximately 11" Tall x 11" in Diameter

Item #:4350-0065