Buffalo Nickels Collection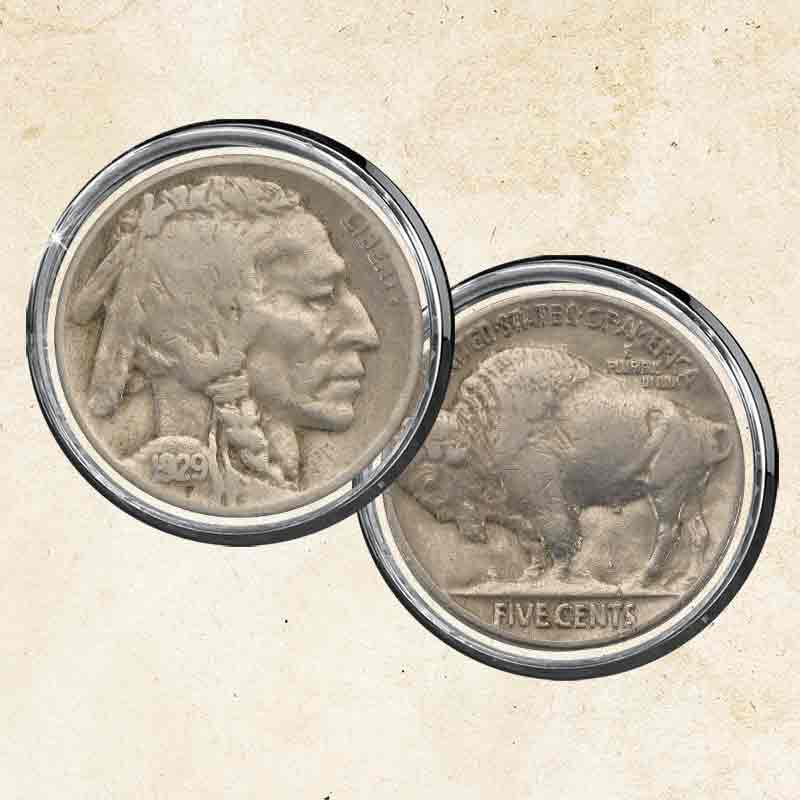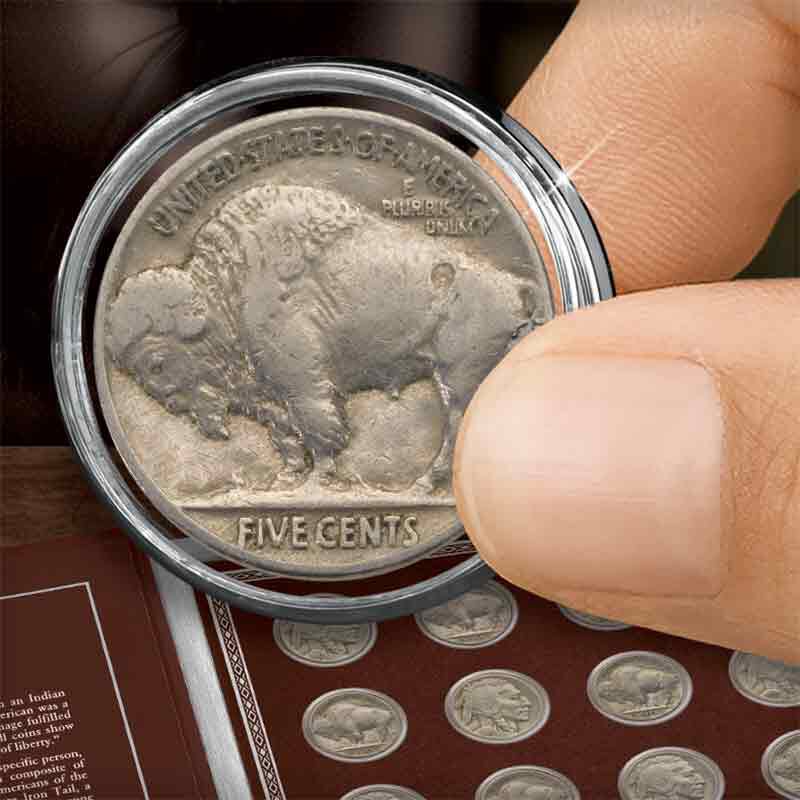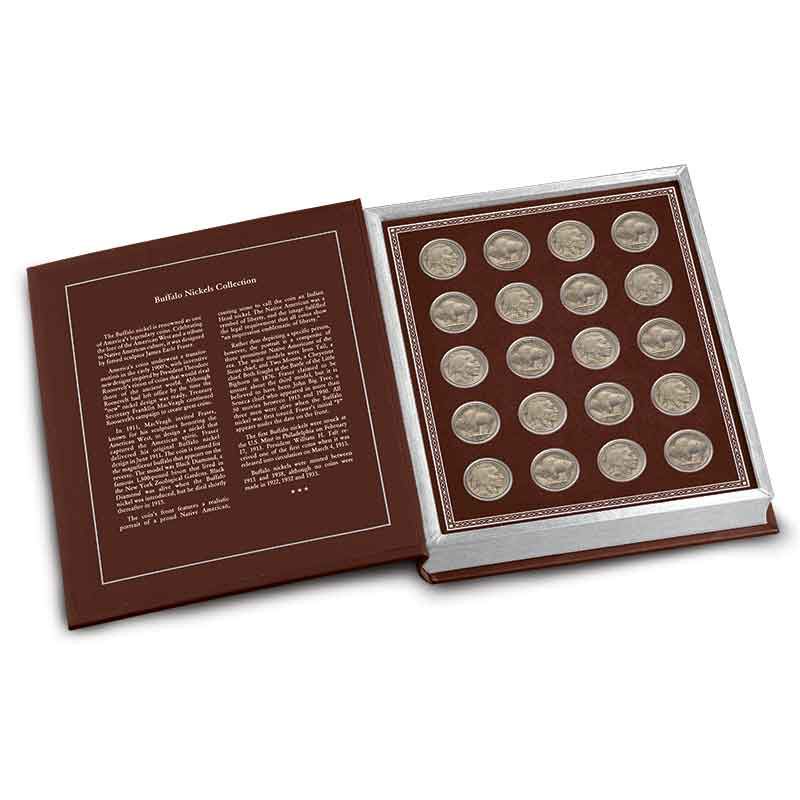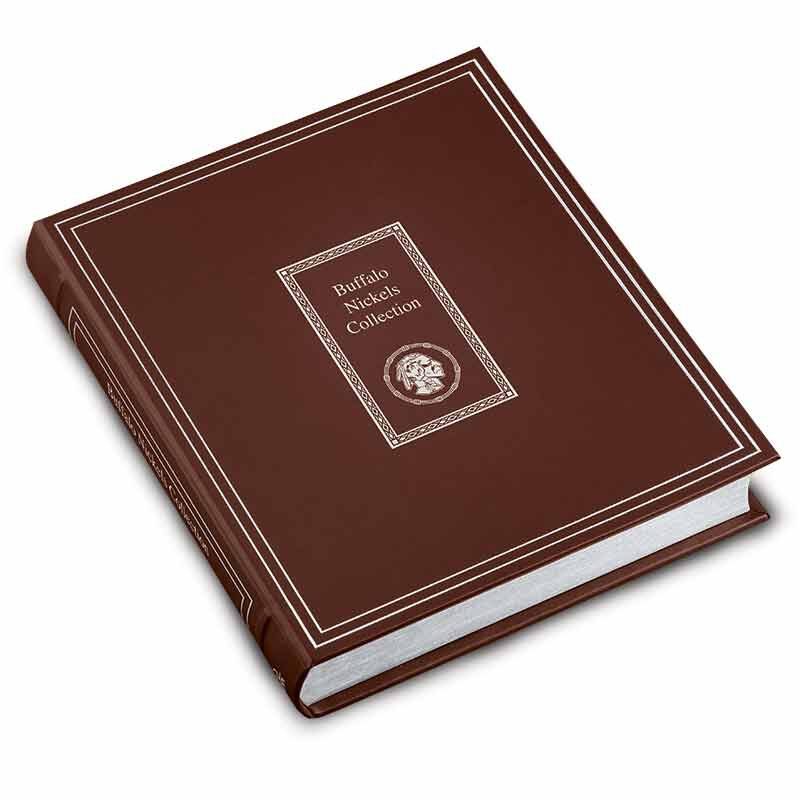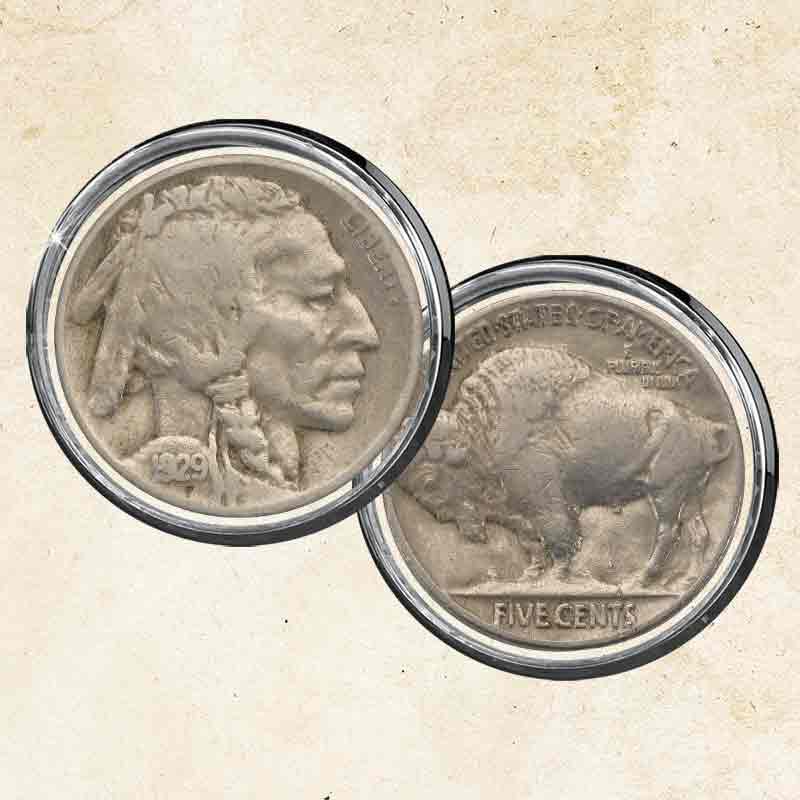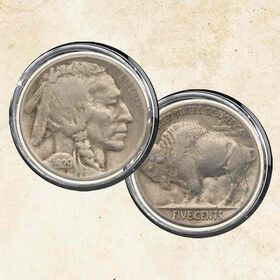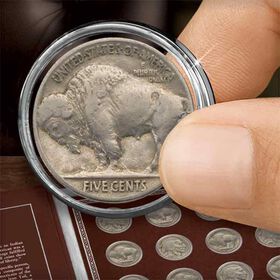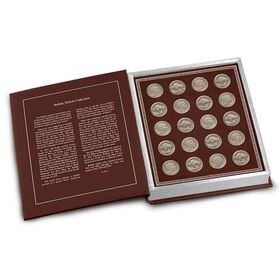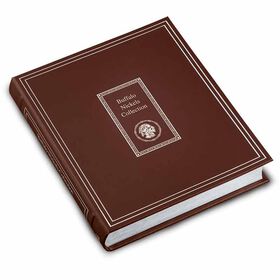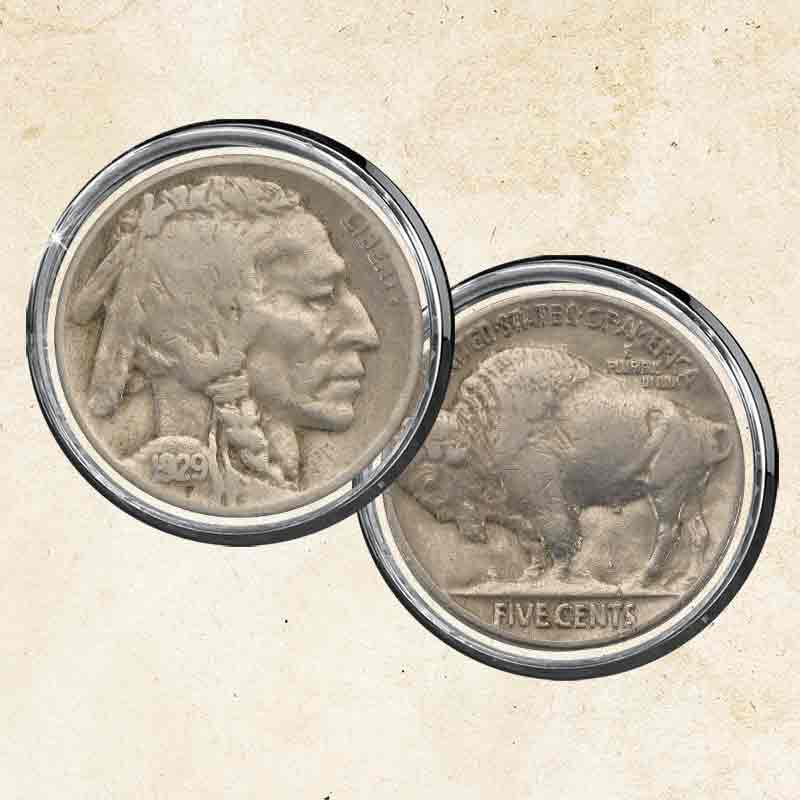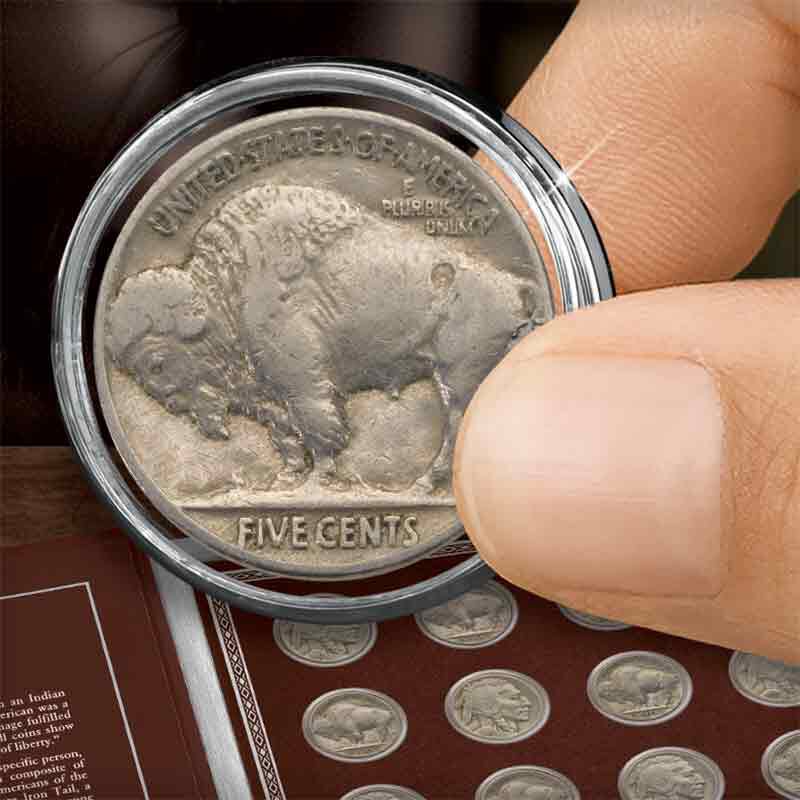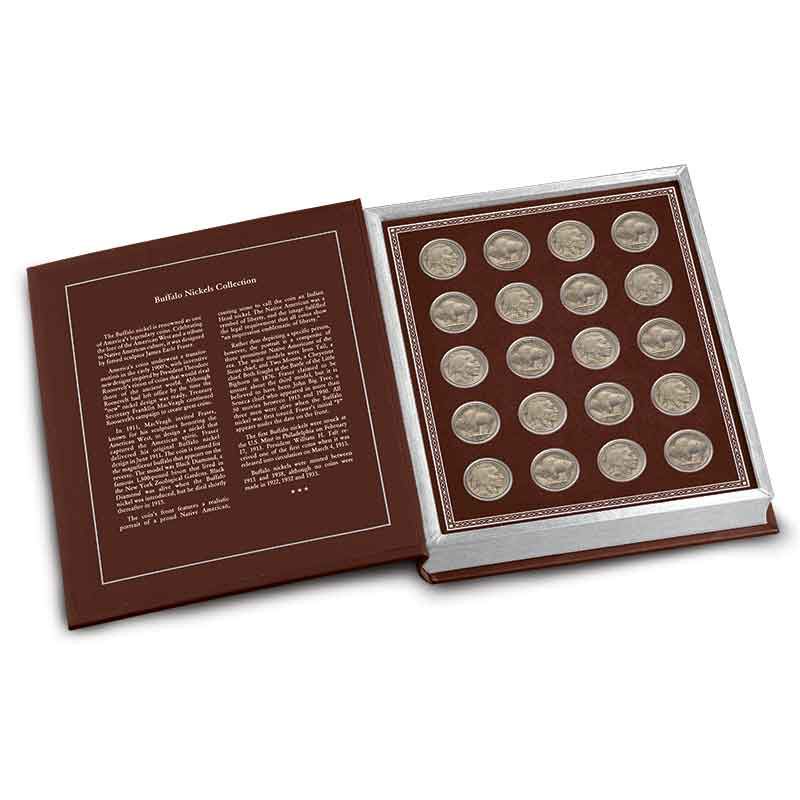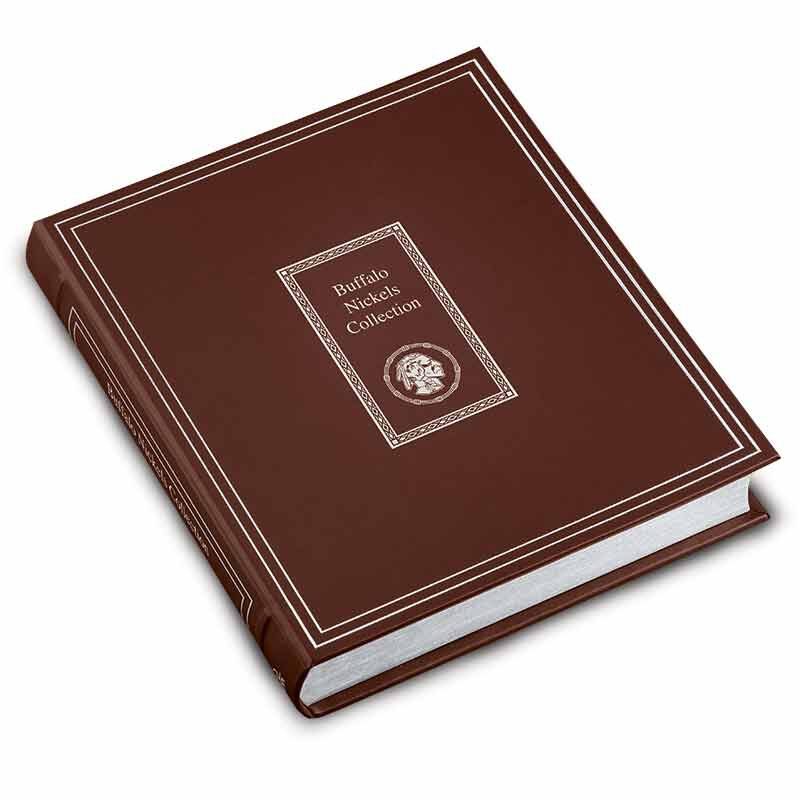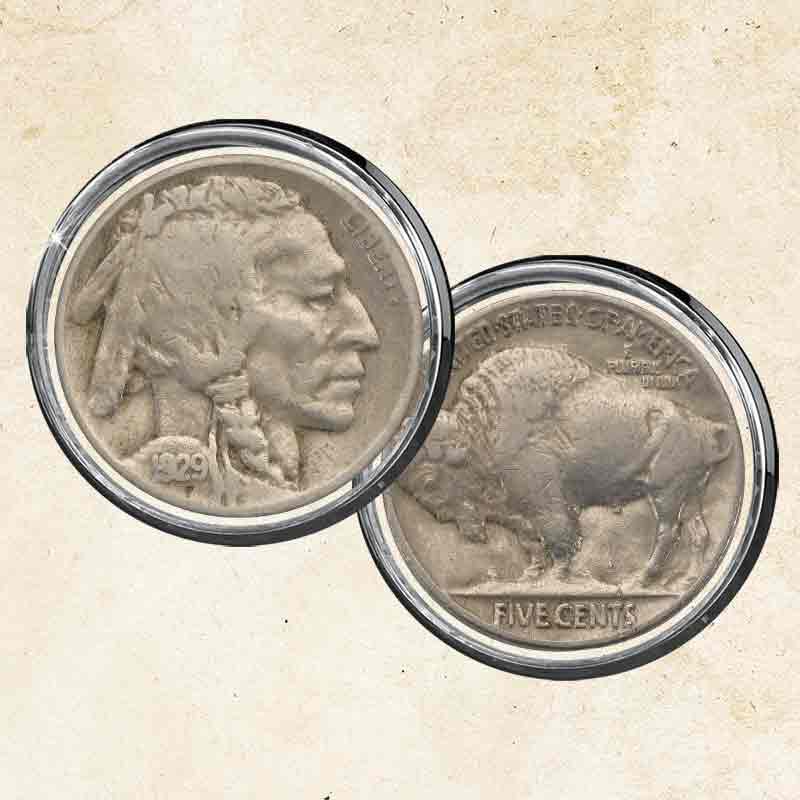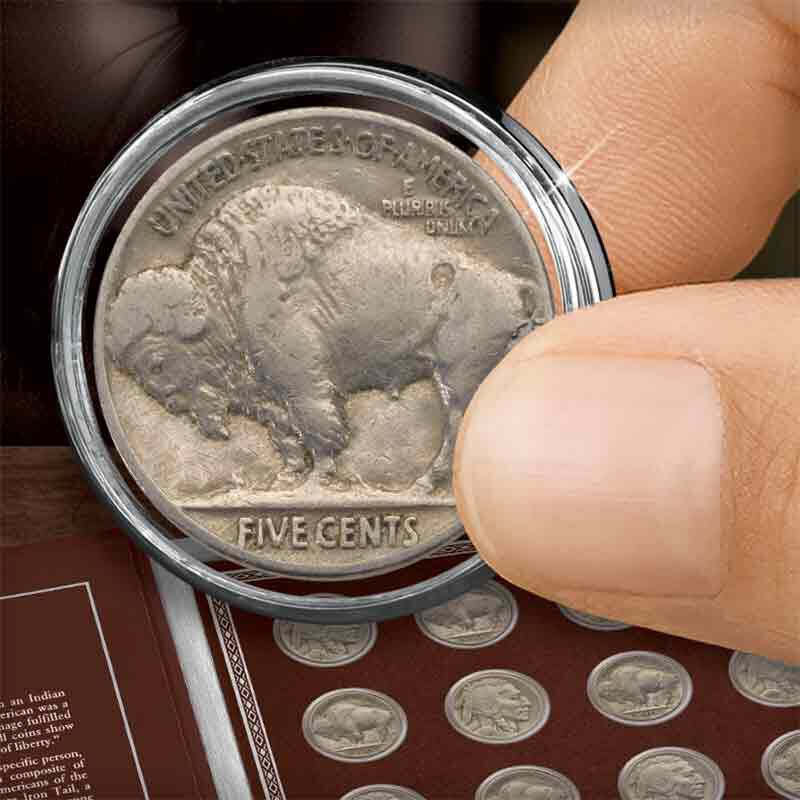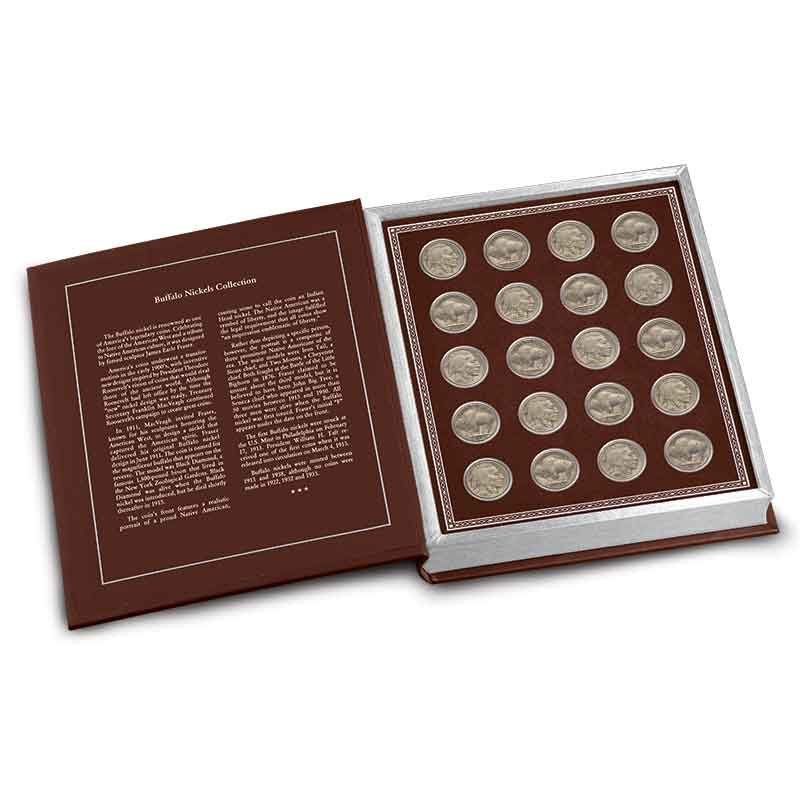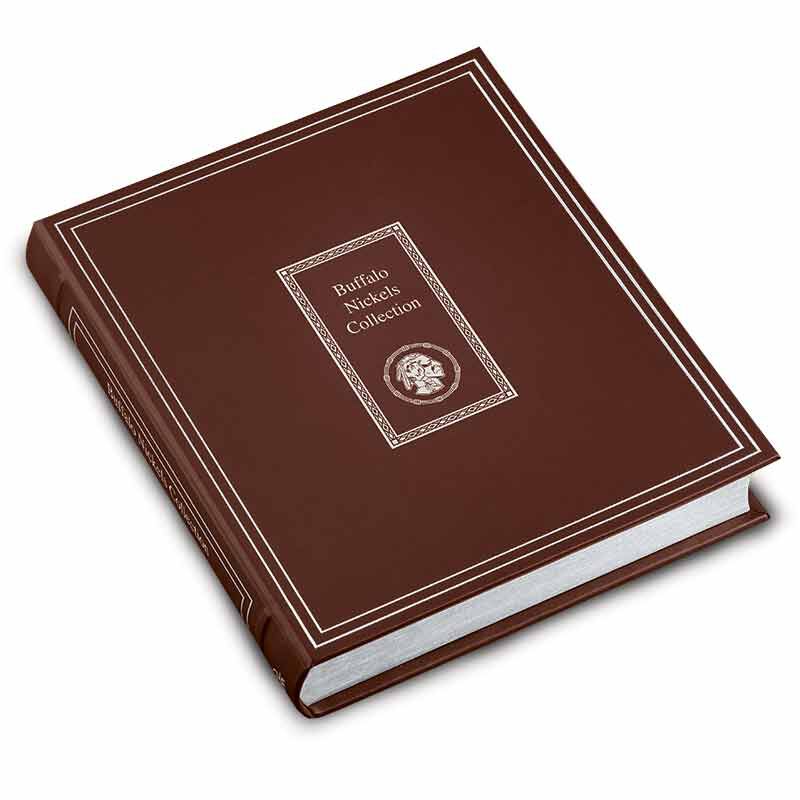 Historic coins from a legendary era…
20 magnificent Buffalo Nickels, each over 80 years old!
Each Buffalo Nickel in this collection is in collectible circulated condition with most major design elements visible and encapsulated in a crystal-clear holder so that you can safely examine both sides of every coin without fear of damage.
The deluxe faux-leather book-style display case is included at no additional charge and is the perfect way to enjoy and safeguard your collection.
Show Less
Show More
$35.90
for 2 coins
You will receive and pay for 2 coins every month (coins are $17.95 each).
A classic design embracing America's Wild West heritage.
The Buffalo Nickel is often singled out as the most "American" coin in our nation's history. The remarkable images of a sage Native American chief on the front and a mighty buffalo on the back make the coin an unrivaled celebration of America and the Wild West traditions that are still revered to this day. Most U.S. coins have only one side that defines the coin, but the Buffalo Nickel is a rare example of a coin that is collected equally for the designs on both sides.

Few people today can recall seeing even a single Buffalo Nickel, and with each passing year, these long-gone coins become harder to find. Yet the exquisite Buffalo Nickel remains among the most storied and sought-after coins in U.S. history. Now, you can own a superb collection that brings together 20 genuine Buffalo Nickels, each a unique link to the glorious legacy of America's bygone history. Presenting…the Buffalo Nickels Collection, available exclusively from the Danbury Mint.

The Buffalo Nickel was inspired by President Theodore Roosevelt and made possible through the brilliant artistry of sculptor James Earle Fraser. Treasured for its stunning designs of a Native American and a buffalo, it was first struck over 100 years ago in 1913 and last made shortly before World War II in 1938. It was our nation's nickel during World War I…the Roaring Twenties…the Great Depression…and America's miraculous economic and social recovery under President Franklin D. Roosevelt.

The 20 coins in this collection are all more than 80 years old and were used by our forebears long ago. Most coins from this era became completely worn out or damaged in circulation. The Danbury Mint has carefully hand-selected every coin from the limited supply available and, miraculously, each circulated coin in this collection has most major design details visible. Each coin is individually encapsulated, allowing you the freedom to examine both the front and back without fear of damage. You will receive two coins each month. What's more, at about the same time as your second coin shipment, you will receive a deluxe faux-leather book-style display to house and protect your entire collection. The collection name is elegantly embossed on both the front and spine, and the inside cover presents the fascinating history of the Buffalo Nickel.
Product Specifications:
Coins Included: 20 Buffalo Nickels
Display Material: Book-style display with historic narrative
Display Size: Approximately 9" Long x 7-1/4" Wide x 2" Deep (closed)
Item #:2915-0059