Last of the Half Crowns Coin Collection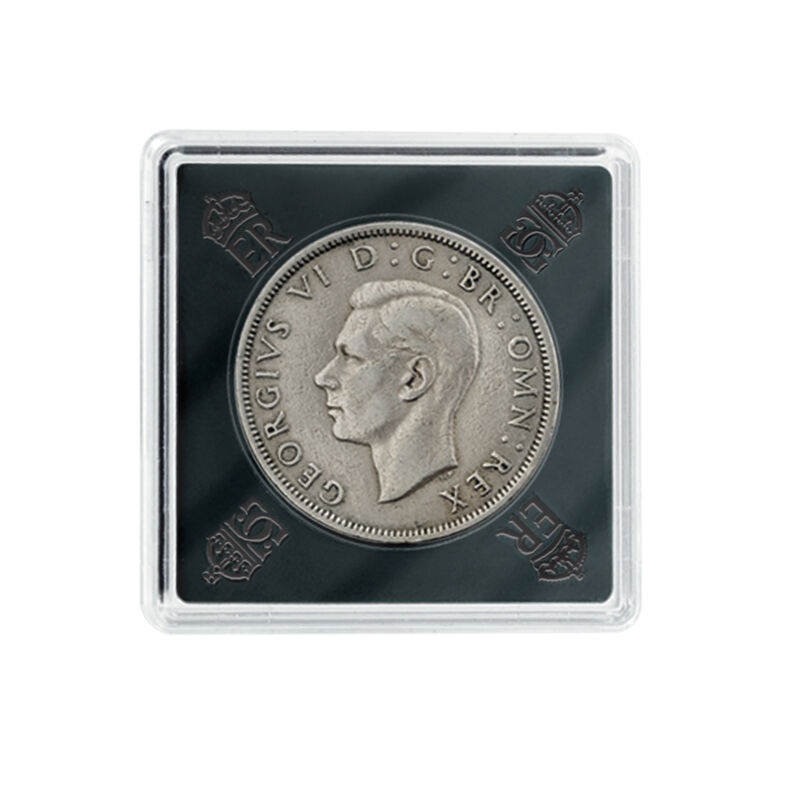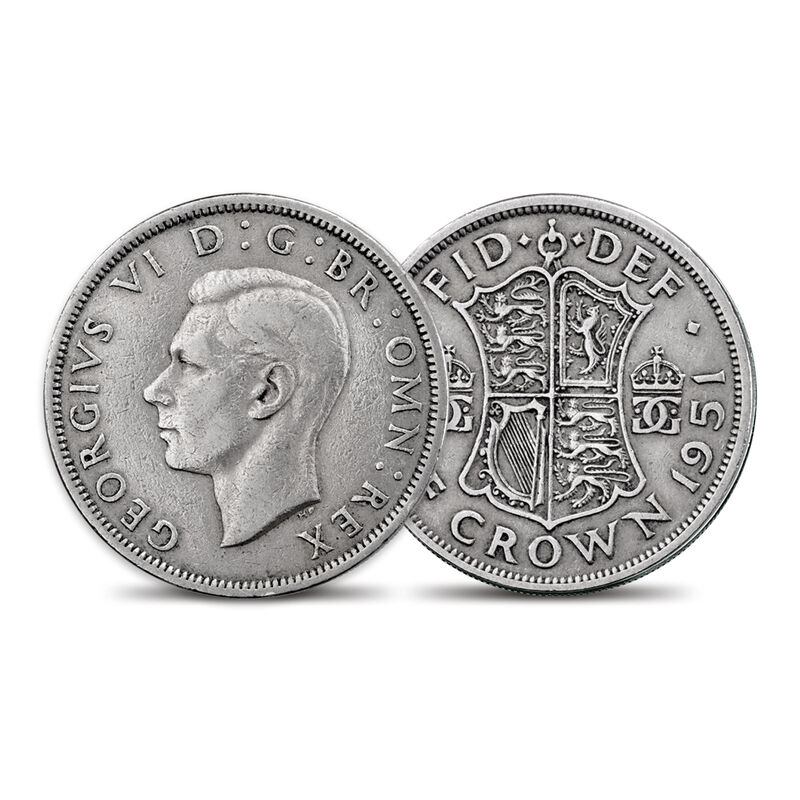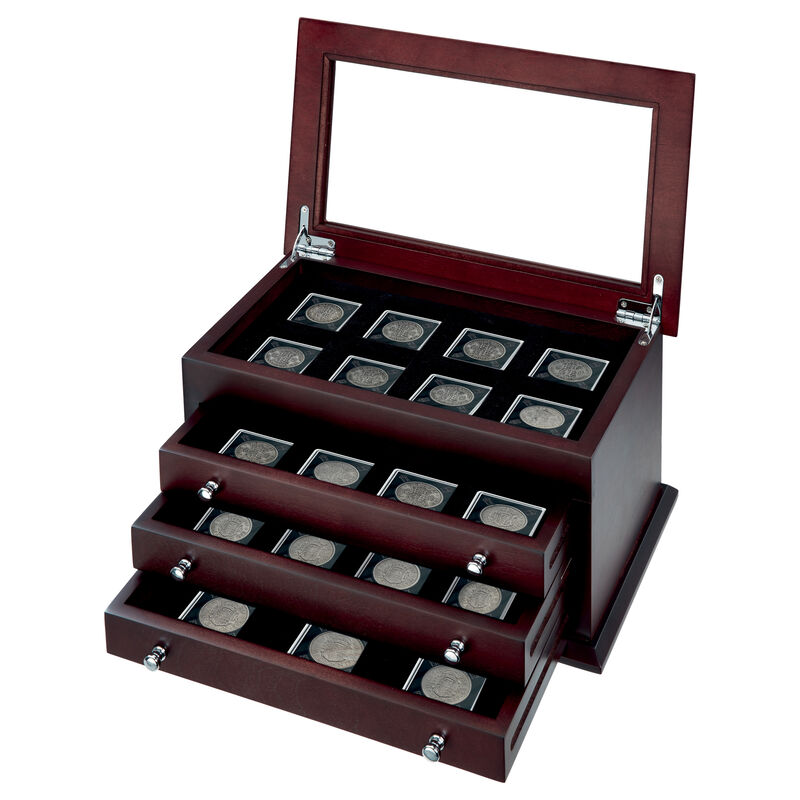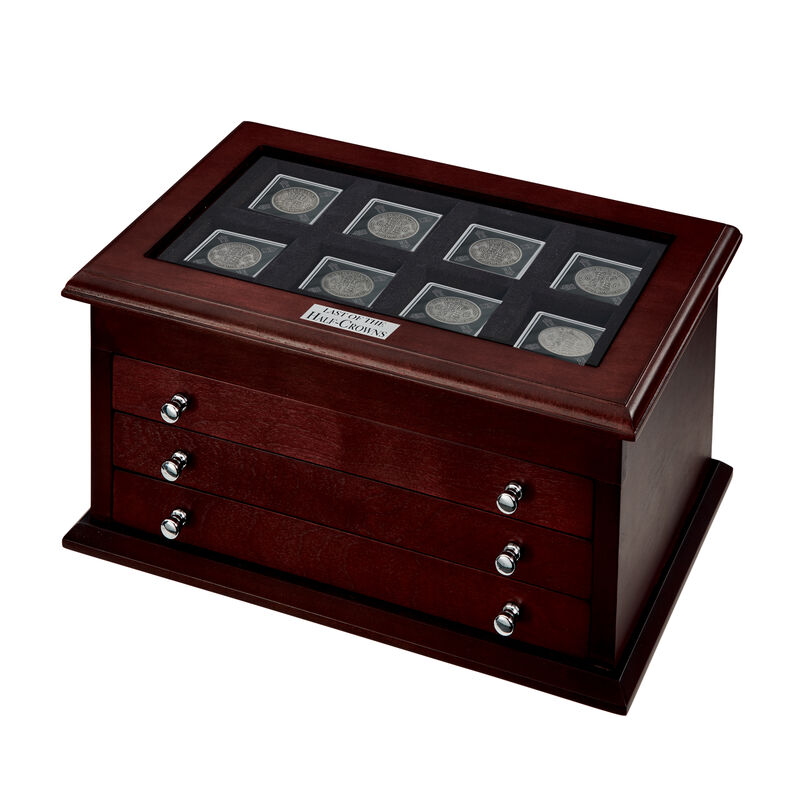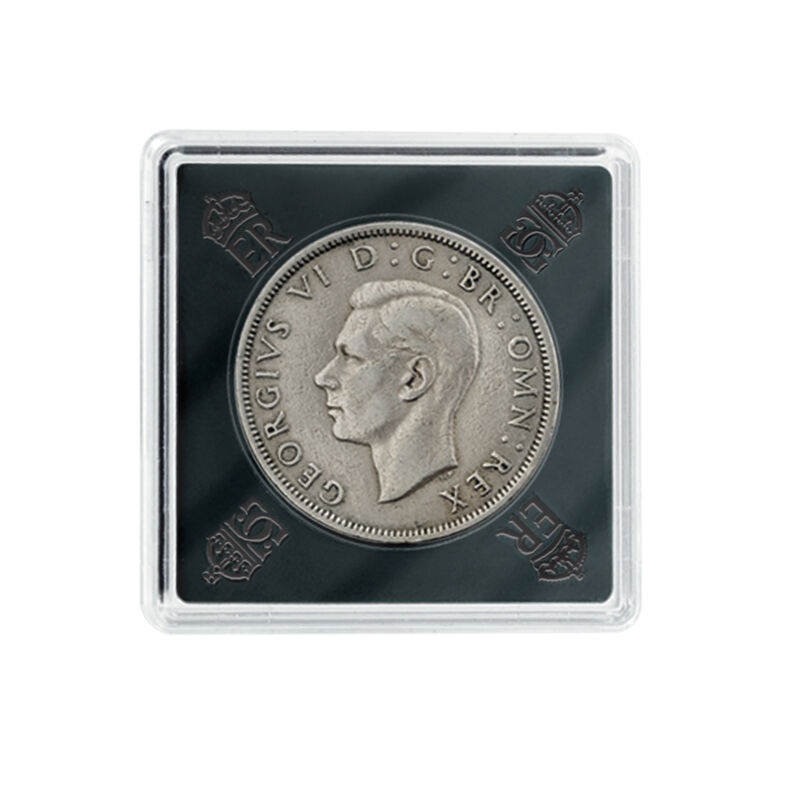 A complete collection of Britain's largest circulating coin!
Includes every Half Crown issued for circulation by King George VI and Queen Elizabeth II, from the first in 1937 to the last in 1967.
Among the highlights of this collection are the 1937-1946 coins that were struck in 50% silver, the 1953 coin that is the rarest in the collection and the 1967 coin that was the last Half Crown ever struck for circulation.
Each coin is showcased within a specially designed protective holder that features design elements from the coin in each corner.
A custom-crafted wooden display to house your magnificent collection is included at no additional charge!
Show Less
Show More
Ships in 3-5 business days.
$49.90
per 2 coins
You will receive 2 coins every other month and pay for 1 coin per month. Coins are $24.95 each.
A rarely seen collection of every coin from the reigns of King George VI and Queen Elizabeth II…
Almost 500 years ago during the reign of King Henry VIII, the first Half Crowns in British history were minted. By the time the last coin was issued more than half a century ago in 1967, the Half Crown had become legendary — renowned as much for its stunning designs as for its unique place in history. Larger than a U.S. half dollar, it is a treasured keepsake and a magnificent symbol of the profound influence of British coinage.
Each coin in this collection arrives in fine circulated condition. You can look forward to receiving two coins every other month until your collection is complete, but you may pay for only one coin per month. The deluxe wooden display will be sent along with the third shipment at no additional charge.
Product Specifications:
Coins Included: 30 Half Crowns minted from 1937 to 1967. Coins issued from 1937 to 1946 are 50% Pure Silver. Coins issued from 1947 to 1967 are Cupronickel. No coin was issued for circulation in 1952.
Display Material: Glass-topped Wooden Chest
Display Size: 12" Wide x 5-3/4" Tall (closed)
Item #:10026-0017