Time is running out! Guaranteed delivery before Christmas when you order in the next
John F. Kennedy Coin and Currency Set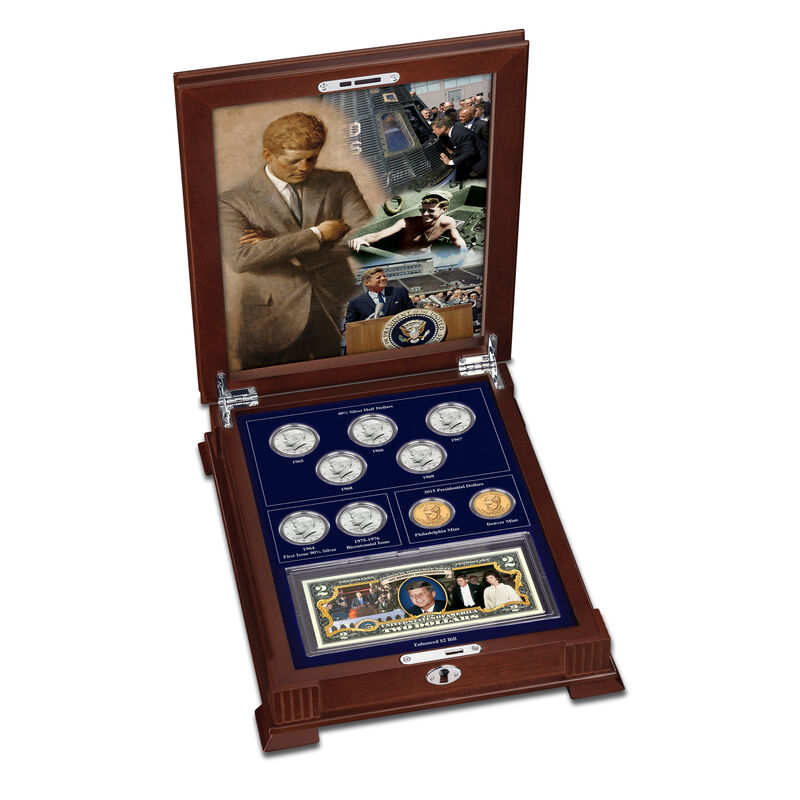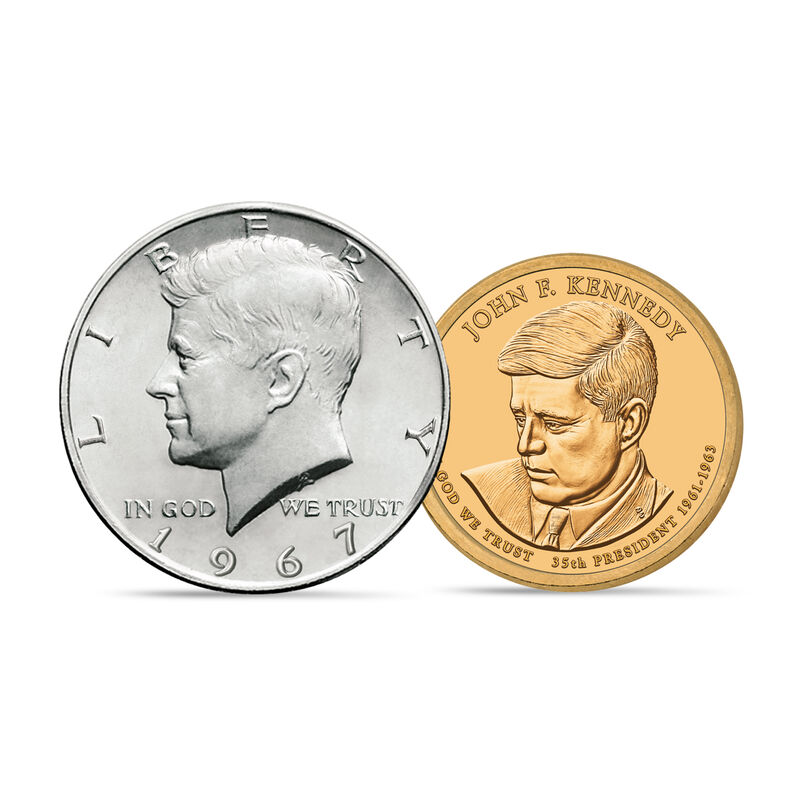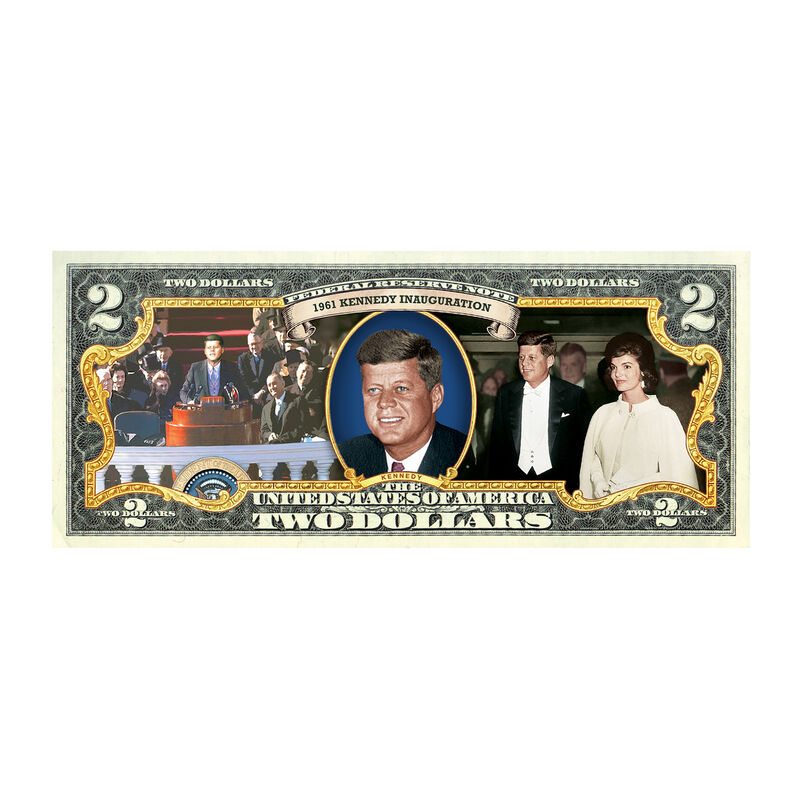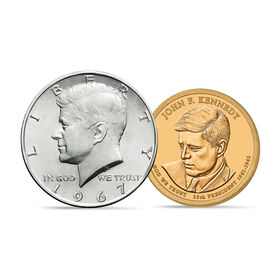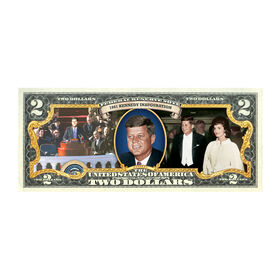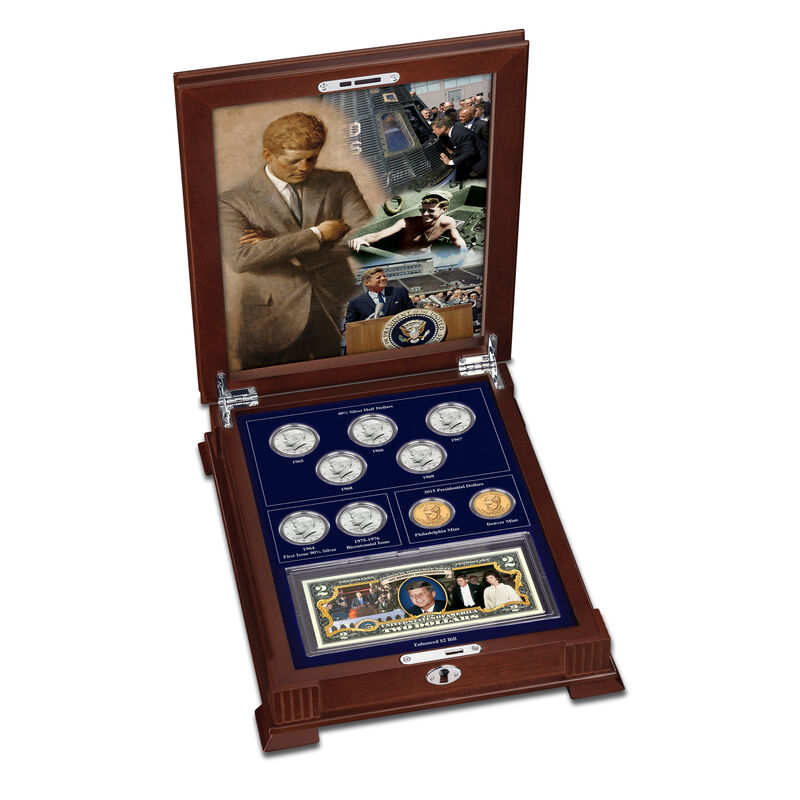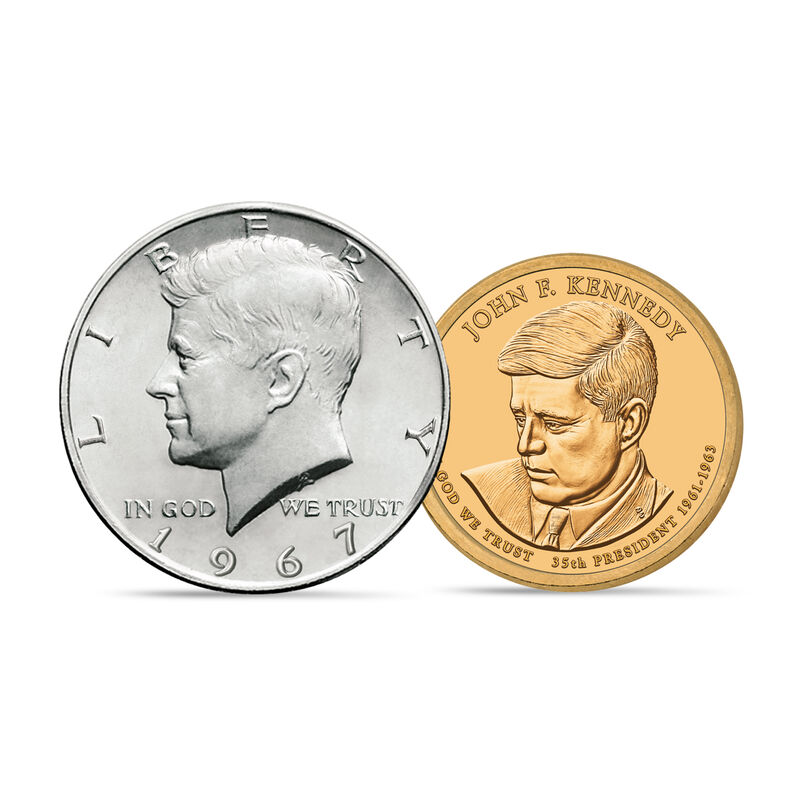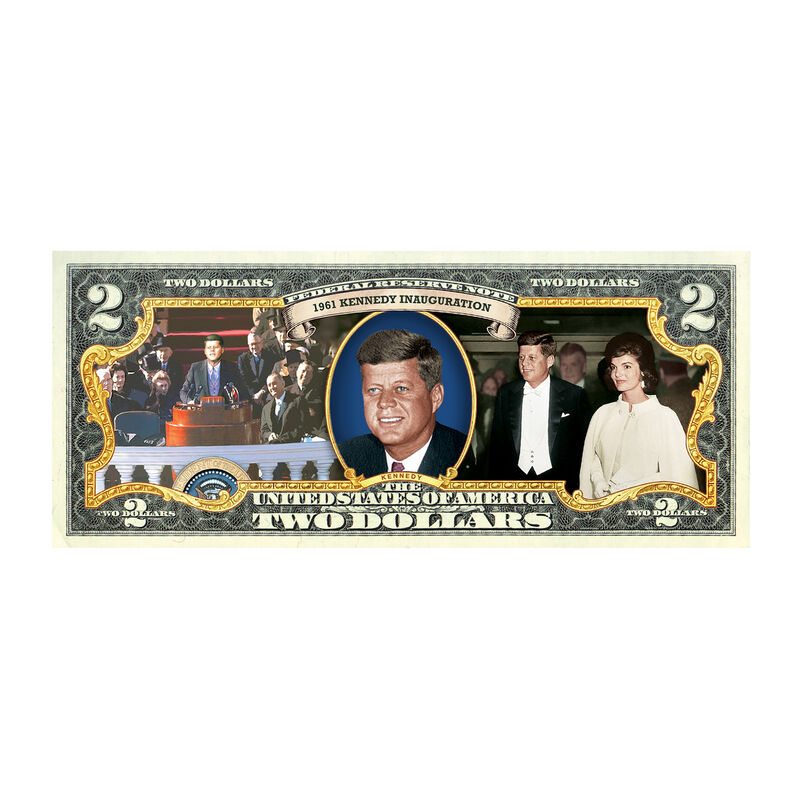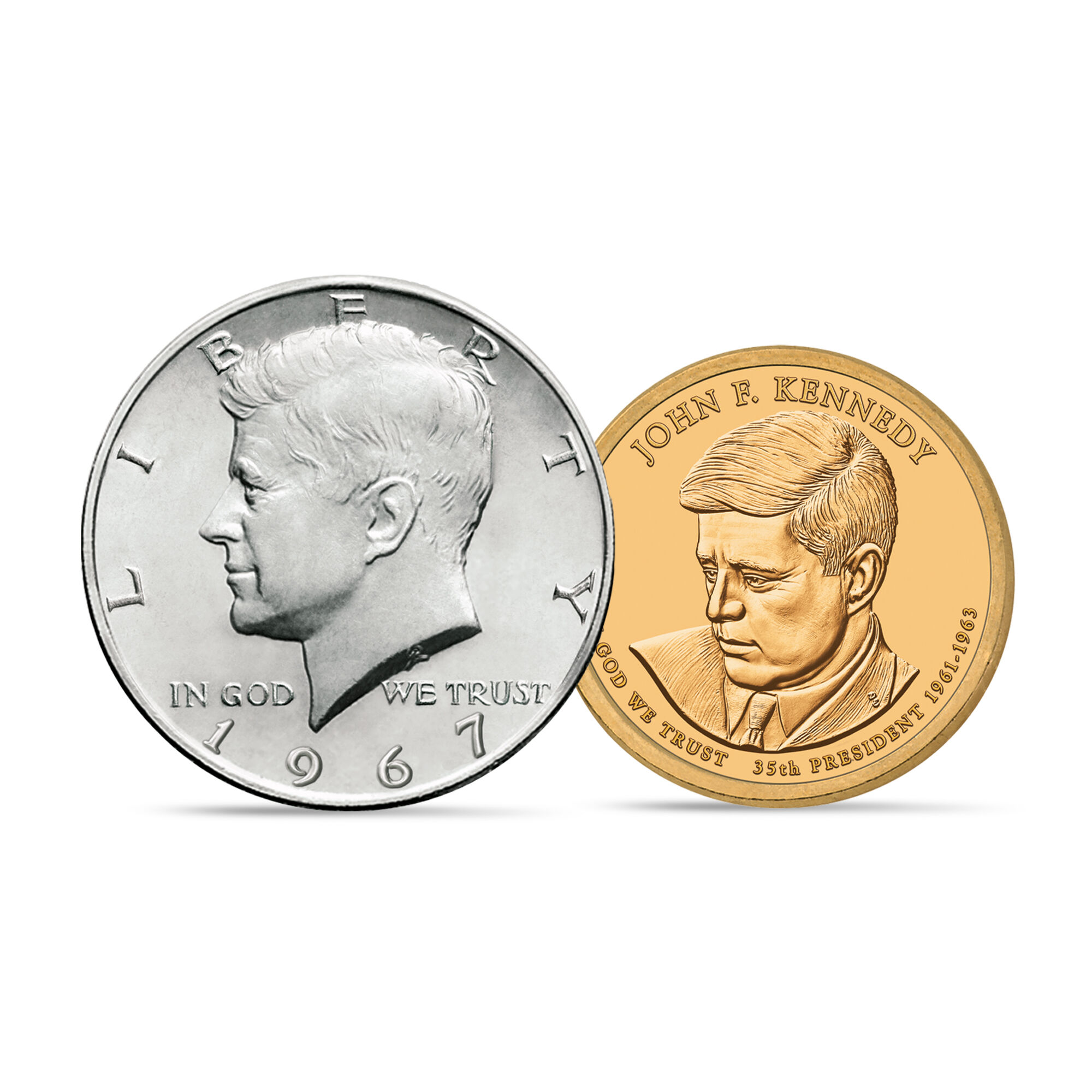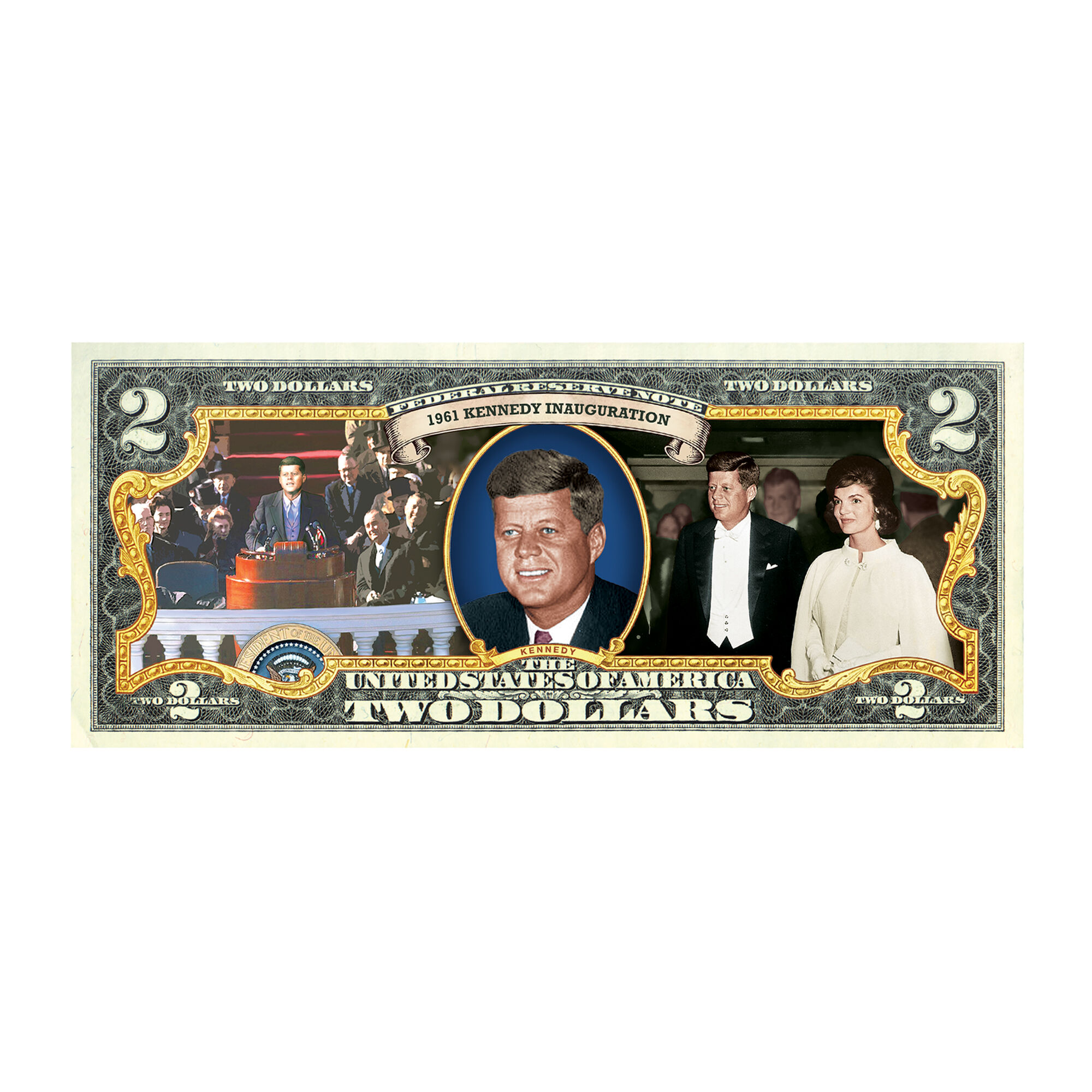 Historic set spanning more than 50 years!
John F. Kennedy is one of America's most beloved and admired presidents — a hero of World War II who rose to the highest office in the land, he inspired a nation...and the world with his youthful energy and magnetic personality.
Six SILVER coins are included in this collection — the one-year-only classic, 1964 Kennedy Half Dollar — the only coin in the entire Kennedy Half Dollar series that was struck in 90% silver for circulation, featuring the presidential coat of arms on the reverse side…and five Kennedy Half Dollars from 1965-1969, the ONLY U.S. coins made for circulation in 40% silver.
To commemorate the 200th anniversary of the Declaration of Independence, the U.S. Mint produced the one-time-only Bicentennial Kennedy Half Dollar featuring the dual dates 1776-1976, and struck on the reverse side — Independence Hall where the Declaration of Independence was signed in 1776.
Plus, a pair of 2015 Kennedy Presidential Dollars - one from the Philadelphia and Denver Mints.
The enhanced John F. Kennedy $2 bill is genuine U.S. legal tender, specially colorized to honor Kennedy's groundbreaking inauguration on January 20, 1961, as America's 35th president — offered exclusively by the Danbury Mint and cannot be found in circulation or at any bank.
Show Less
Show More
Supplies are limited. Order Today!
Each Kennedy coin and the banknote is a genuine collector's item in its own right, and together they create a breathtaking set of unprecedented beauty, meaning and importance — protectively encapsulated in a crystal-clear holder so they can be safely examined on both sides without fear of damage from dust, dirt, and fingerprints. The complete collection is housed in a spectacular custom-designed wooden display case with the underside of the lid revealing a collage of memorable images of the beloved president — included at no additional charge.
Due to their age and increasing scarcity, however — especially the 90% silver first-year Kennedy Half Dollar that was issued over half a century ago in 1964 — we were able to assemble only a limited number of complete sets. This may be your only chance to own this extraordinary collection, so order now…before it's too late!
Product Specifications:
Coins Included: 2015 John F. Kennedy Presidential Dollars (Denver Mint, Philadelphia Mint), 1964 Kennedy Half Dollar, 1976 Kennedy Half Dollar, 1965-1969 Kennedy Half Dollars, Enhanced $2 Bill
Display Material: Wooden Display
Display Size: 9-3/4" Wide x 12-3/4" Deep x 2-1/2" Tall (closed)

Item #:10704-0024