Time is running out! Guaranteed delivery before Christmas when you order in the next
The Last U.S. Silver Half Dollars of the 20th Century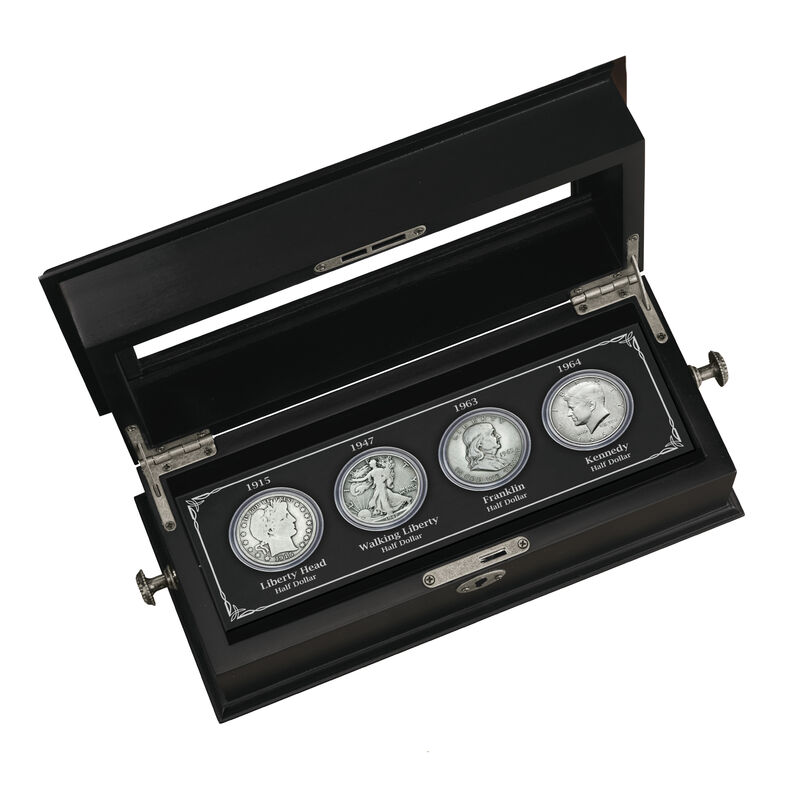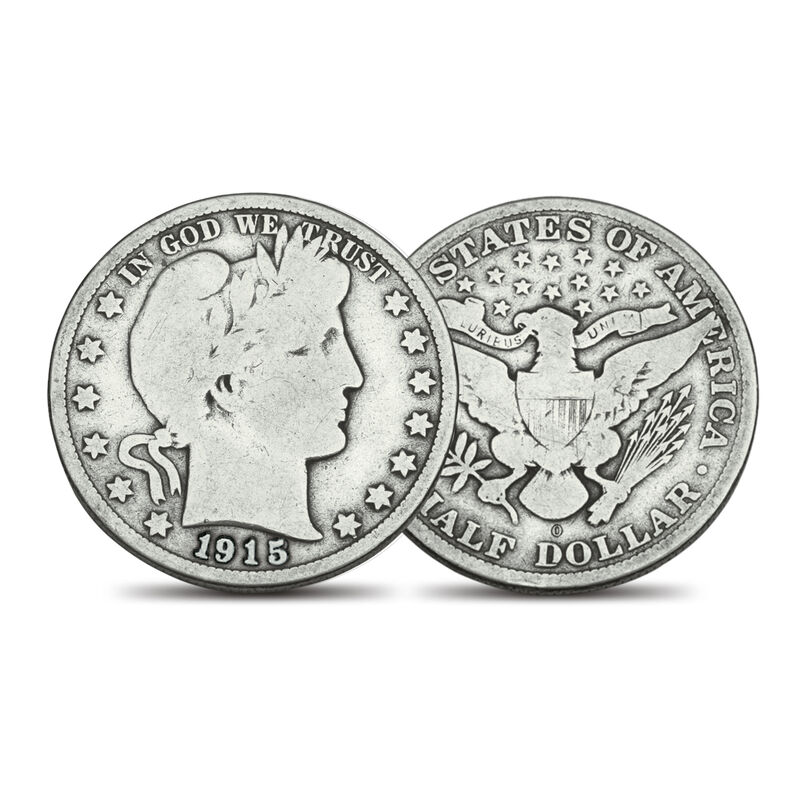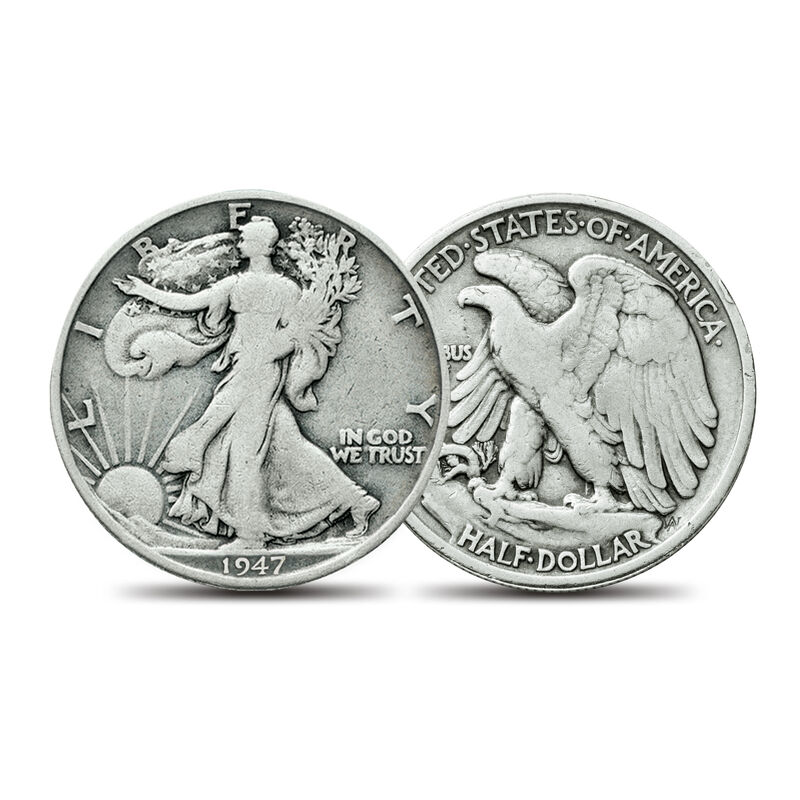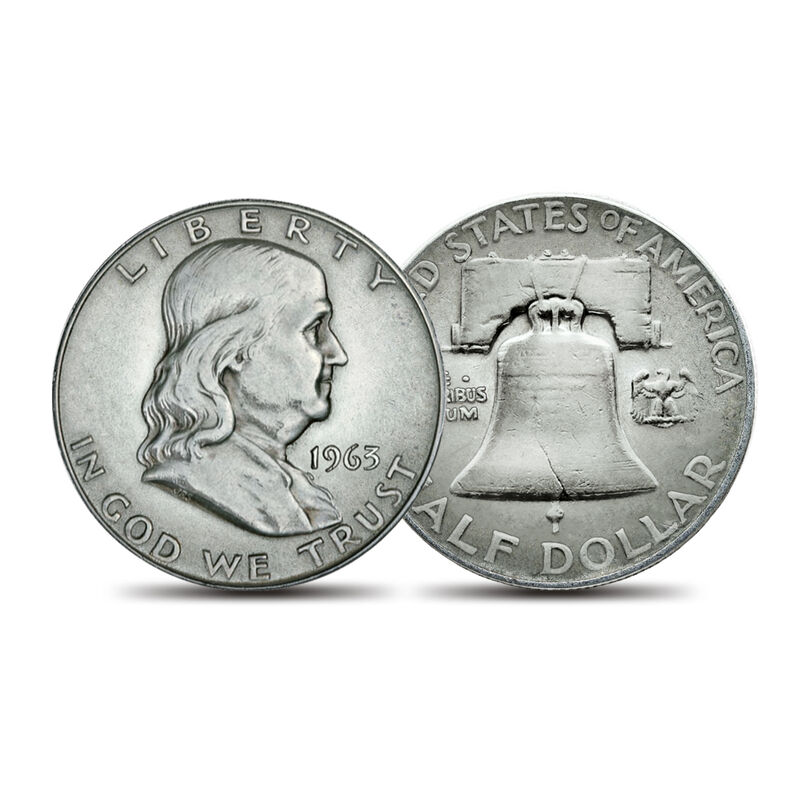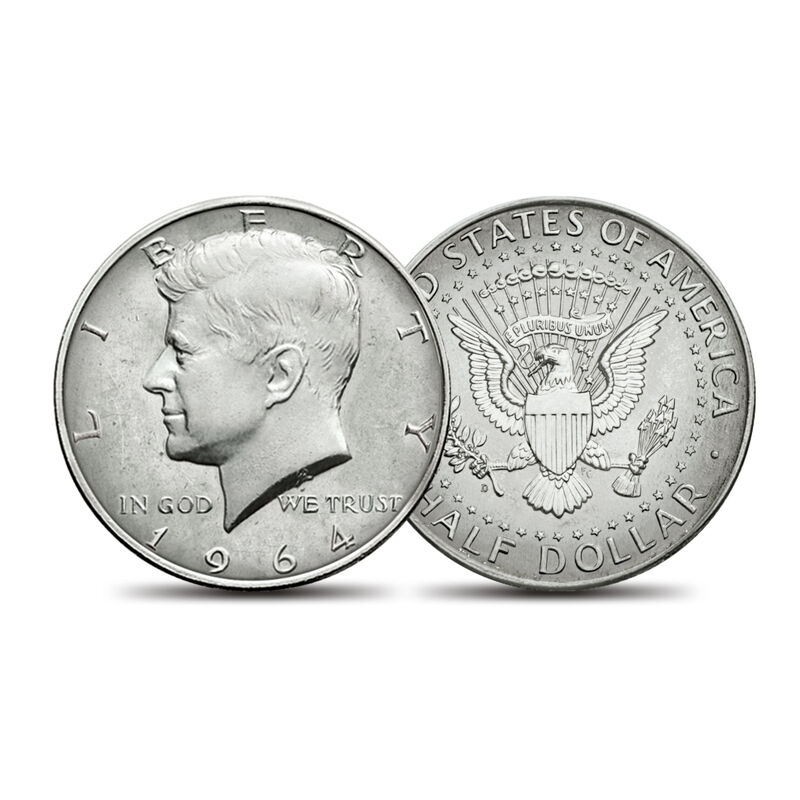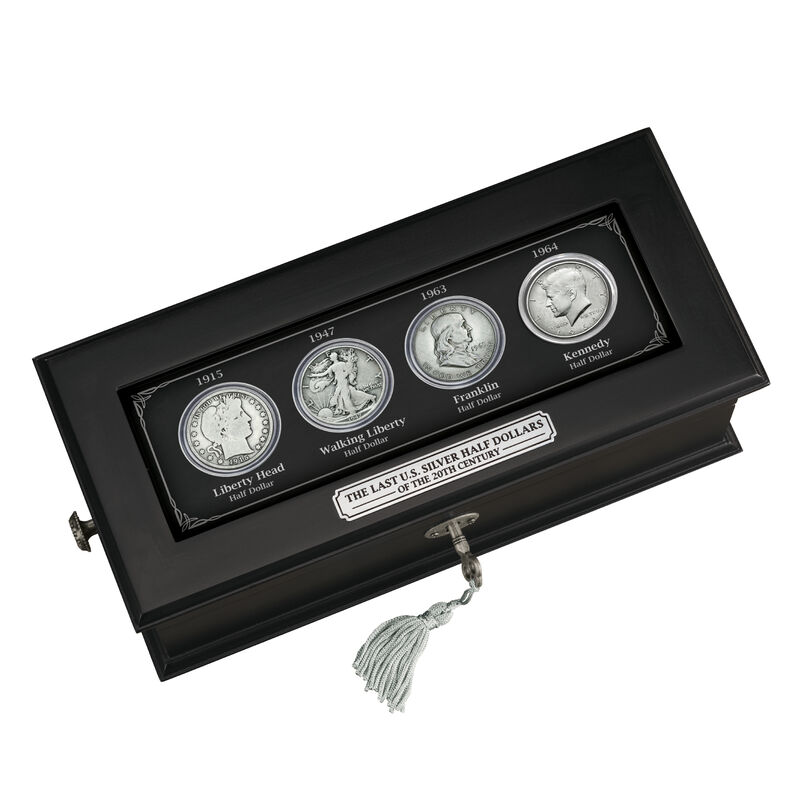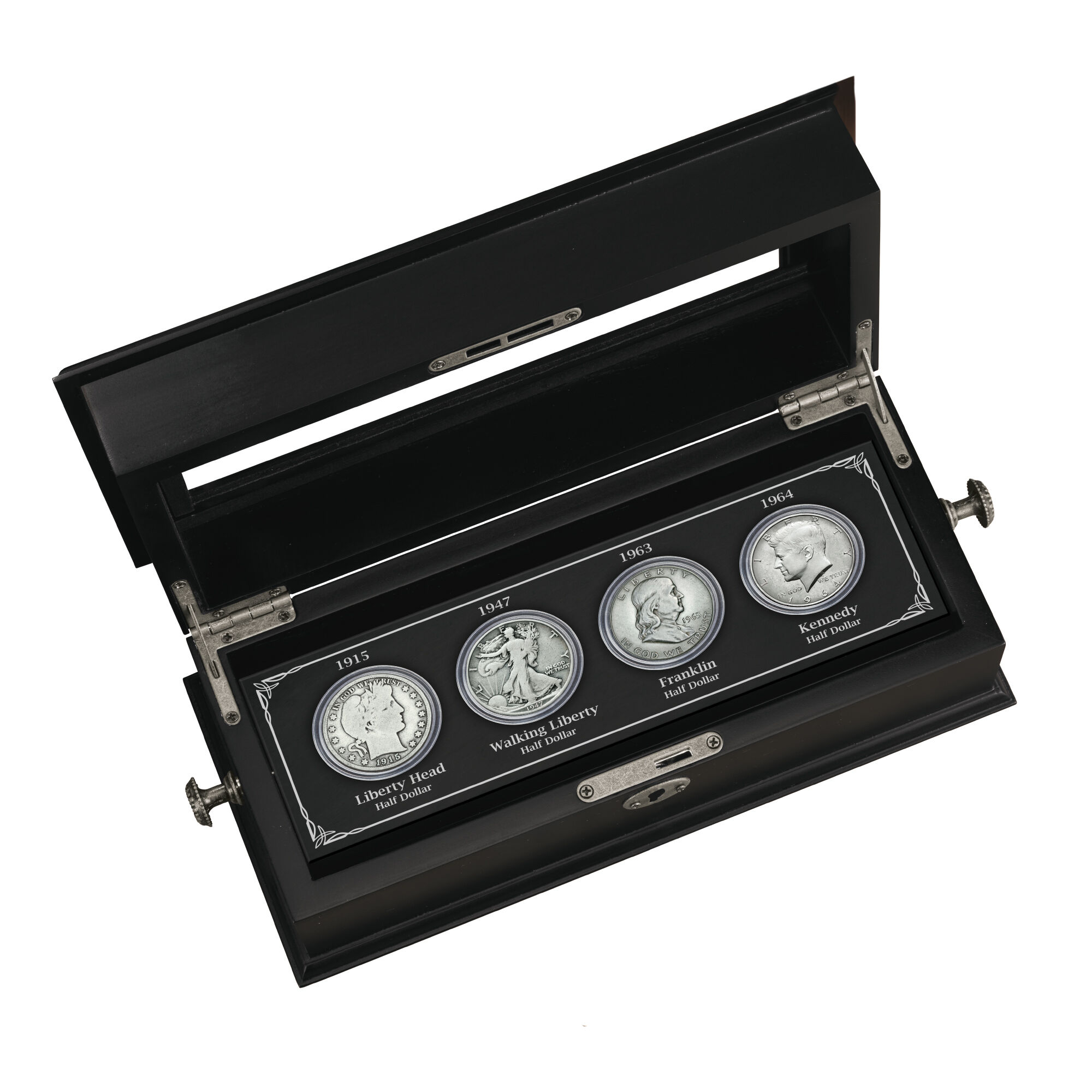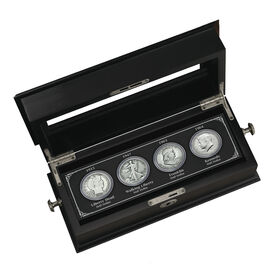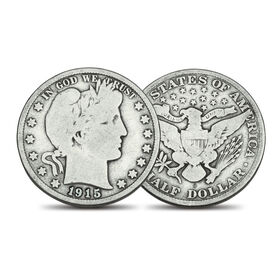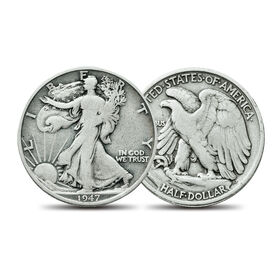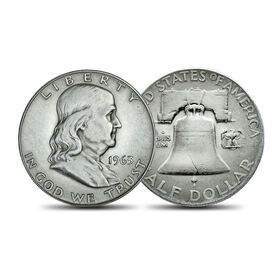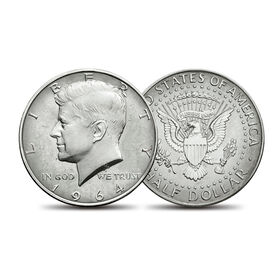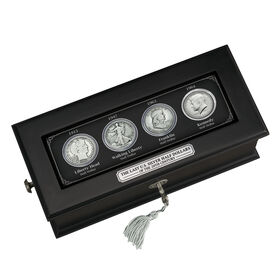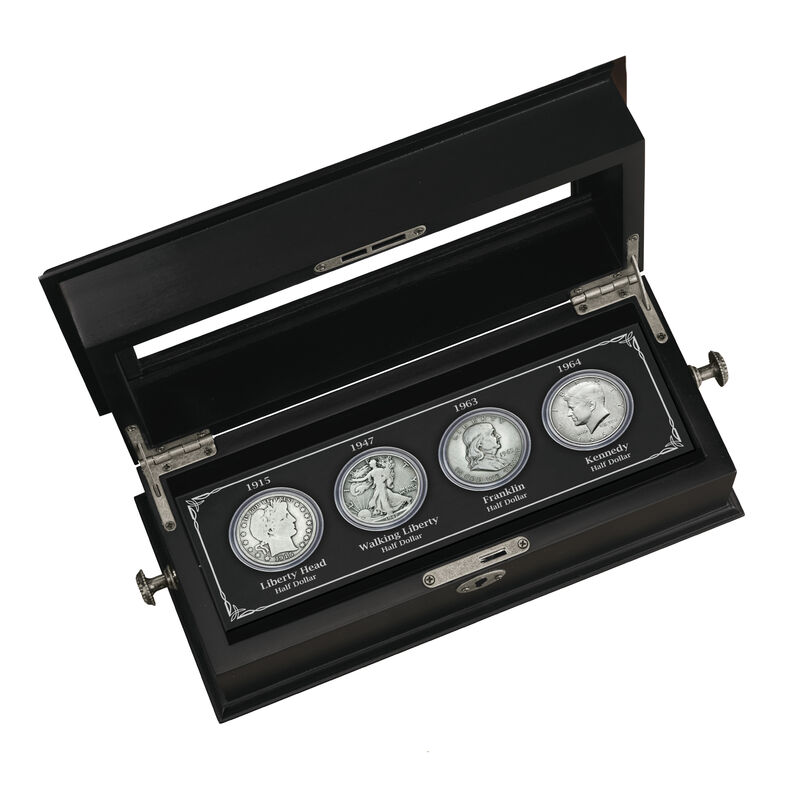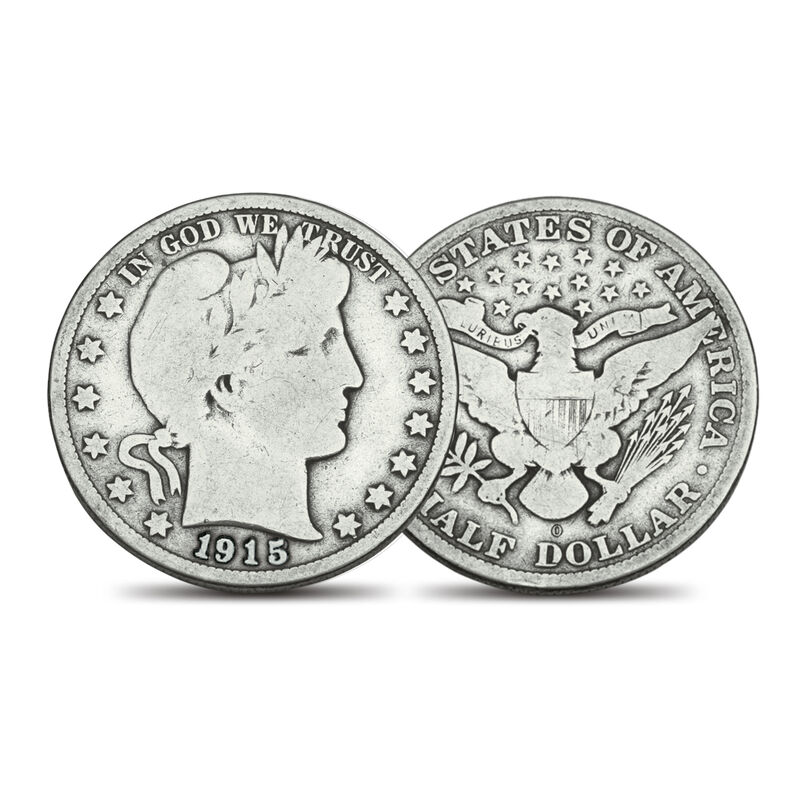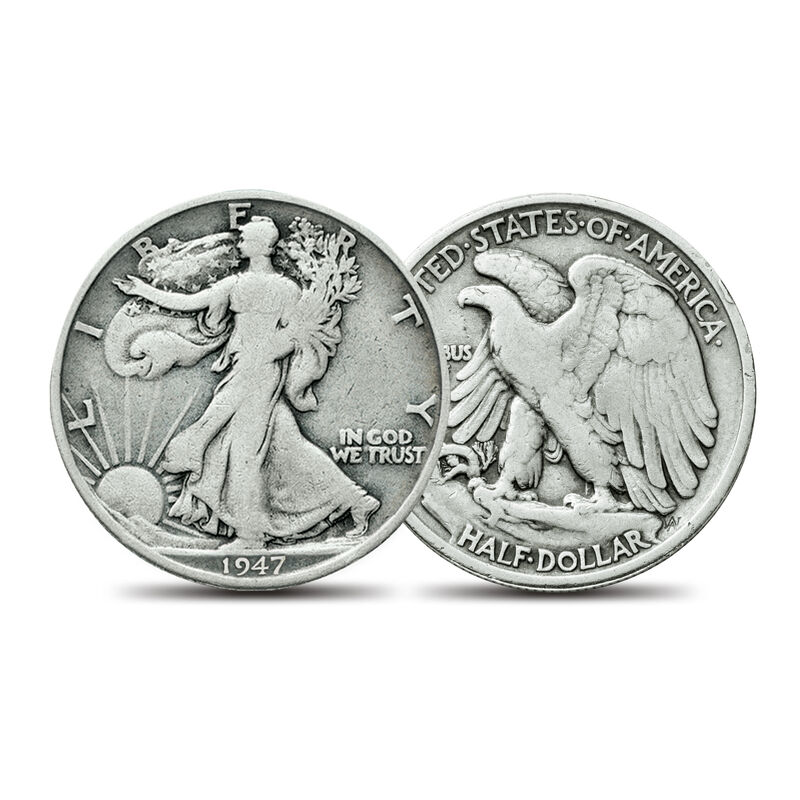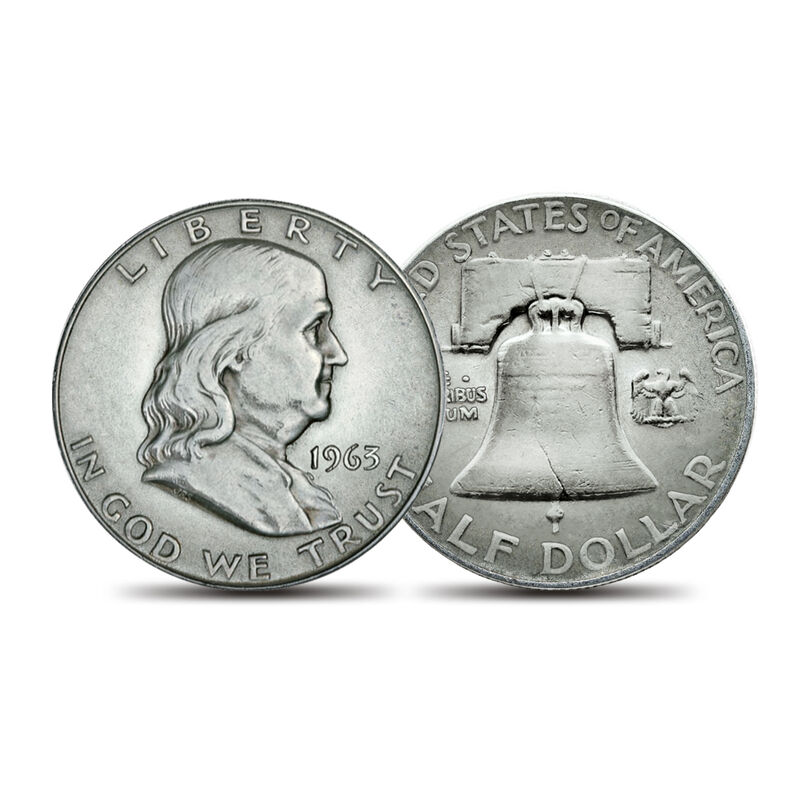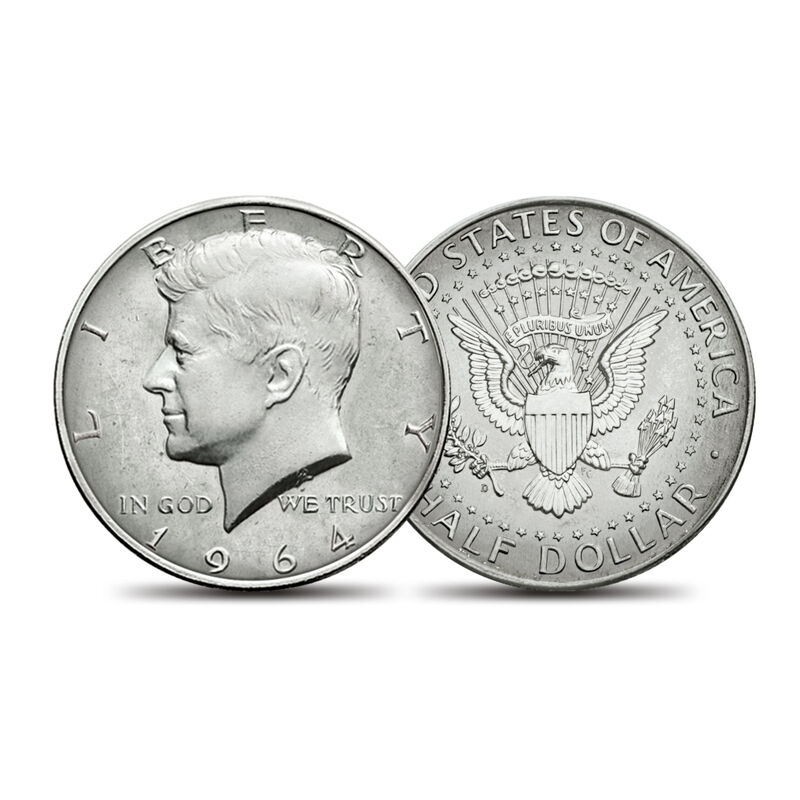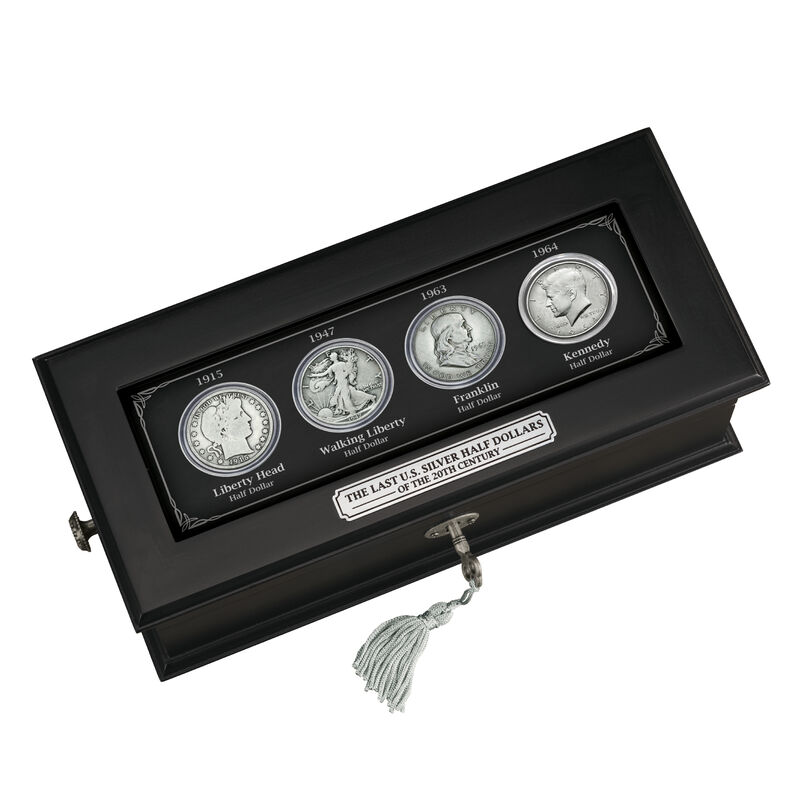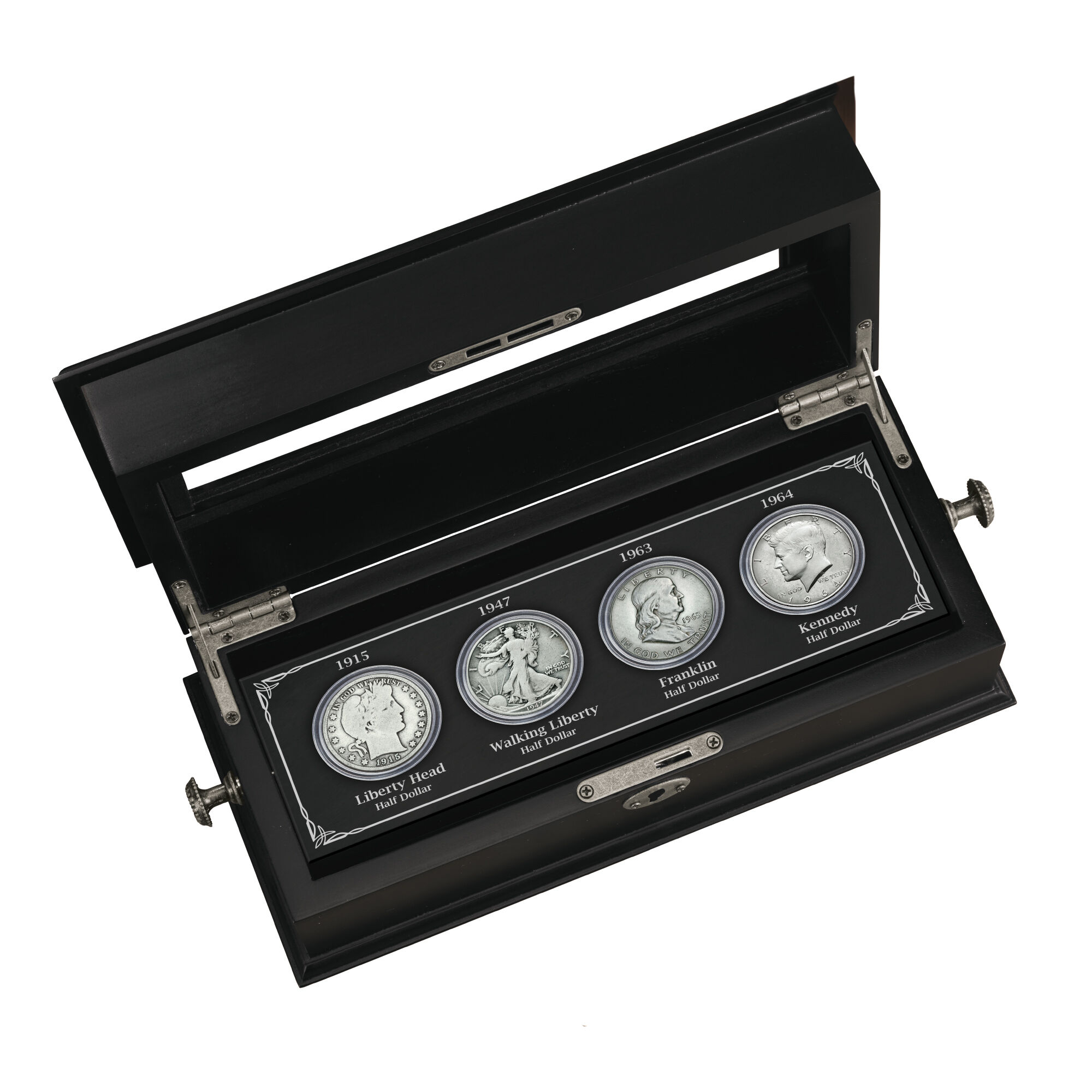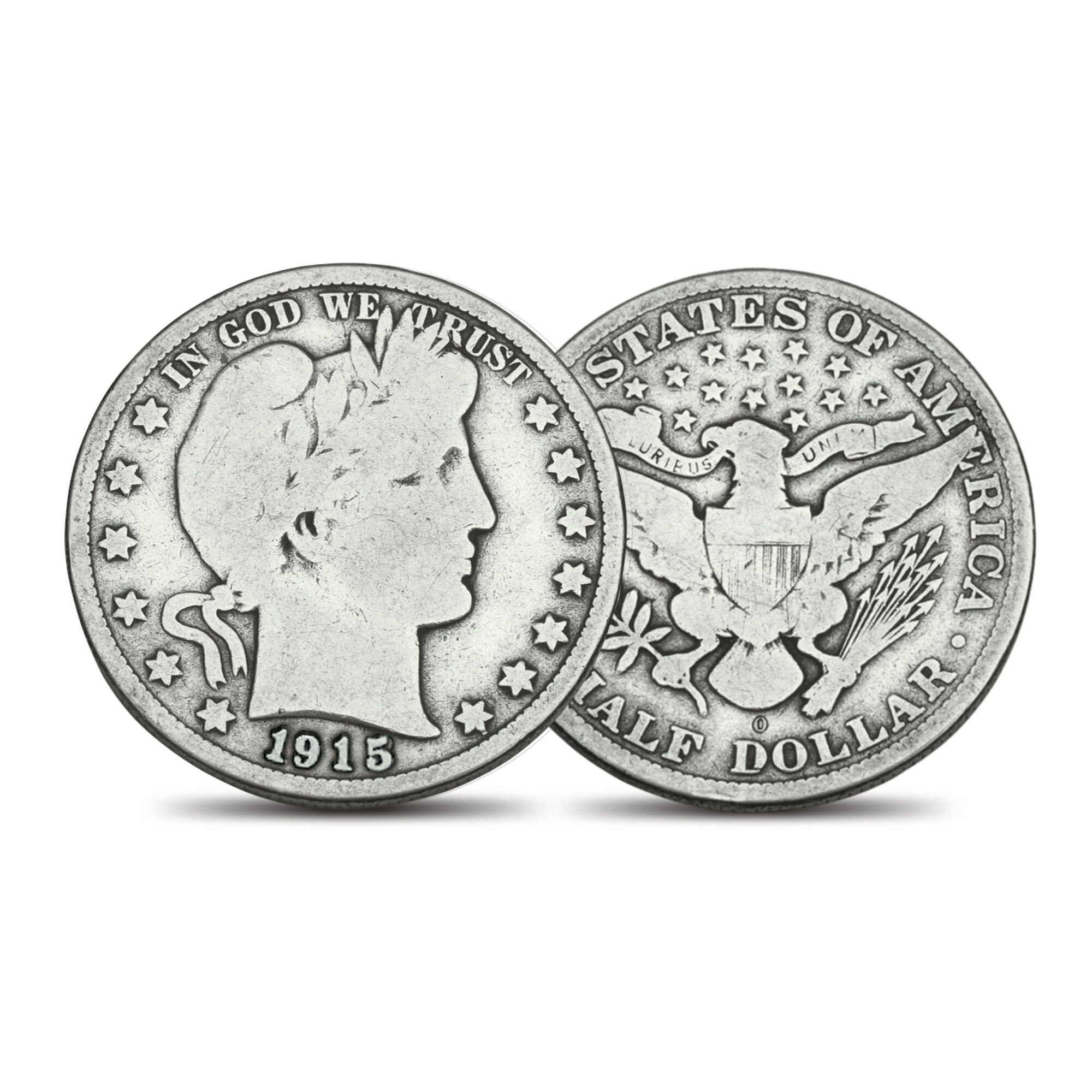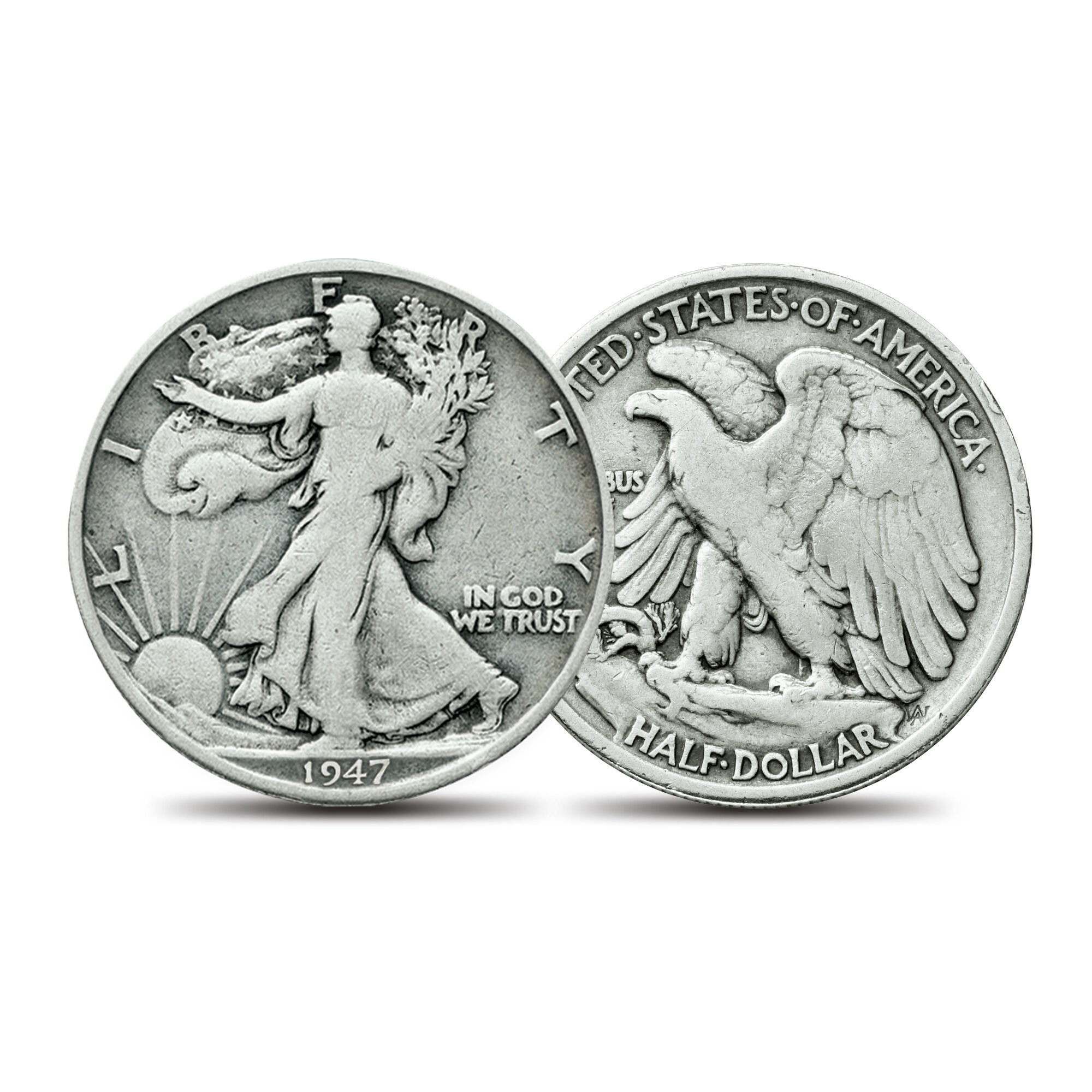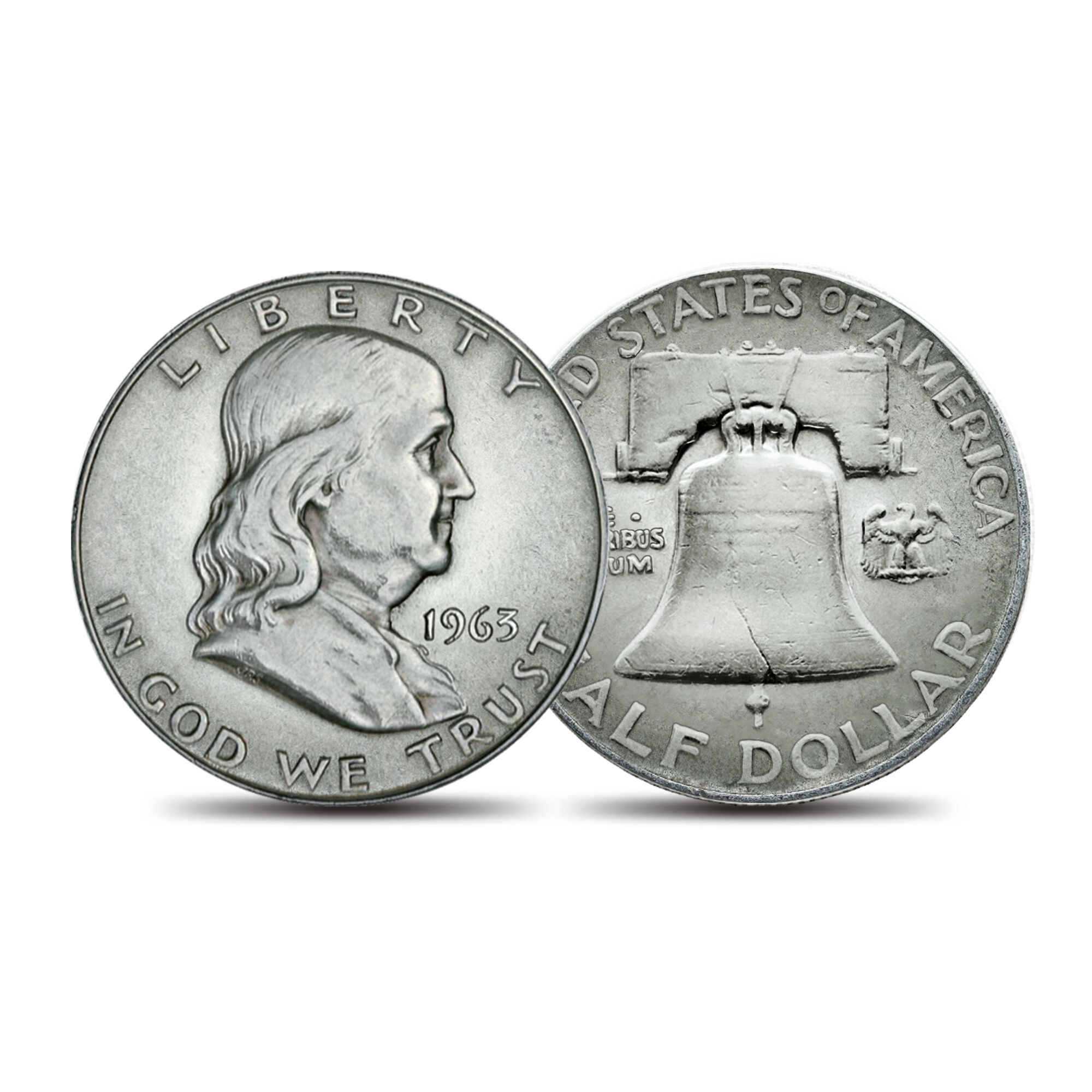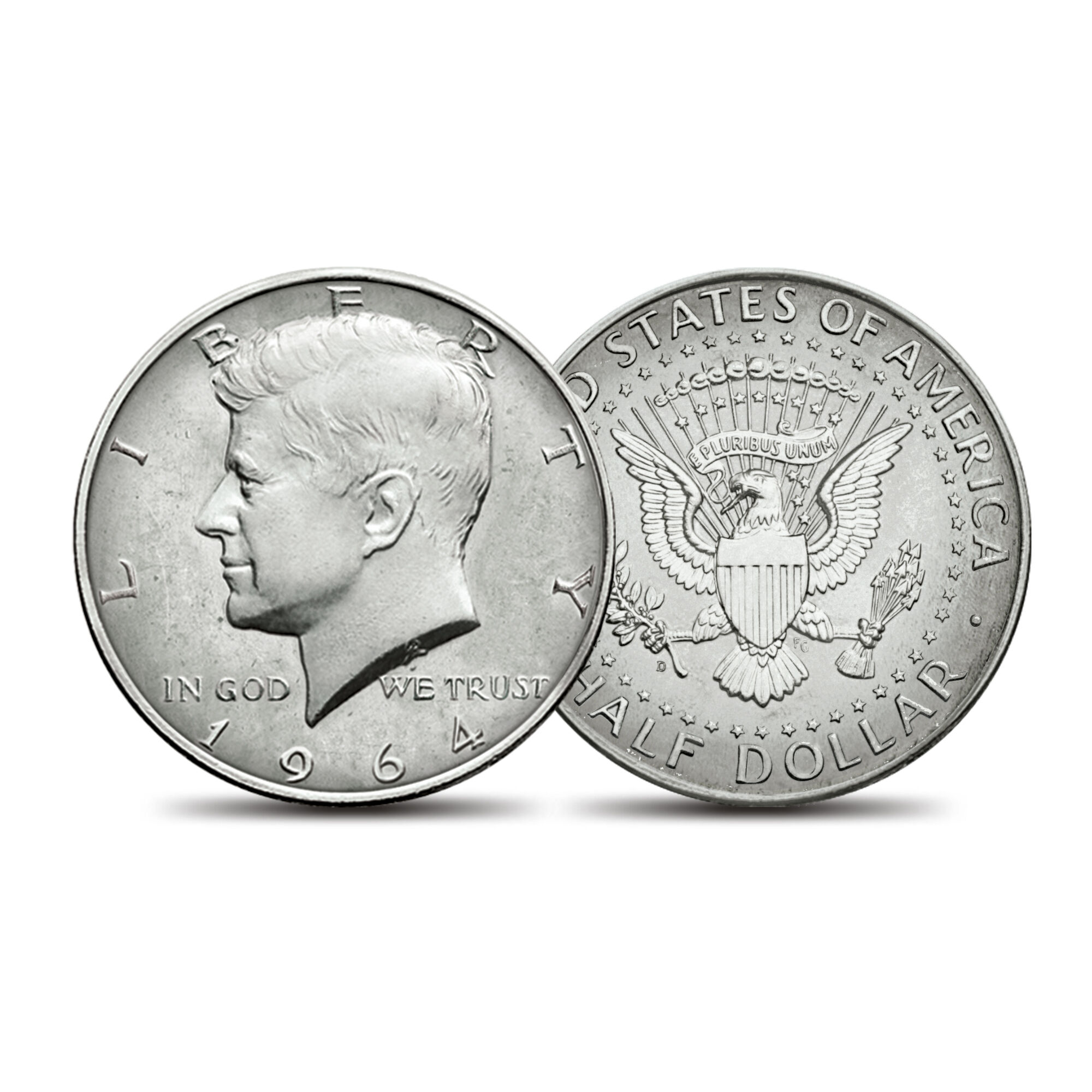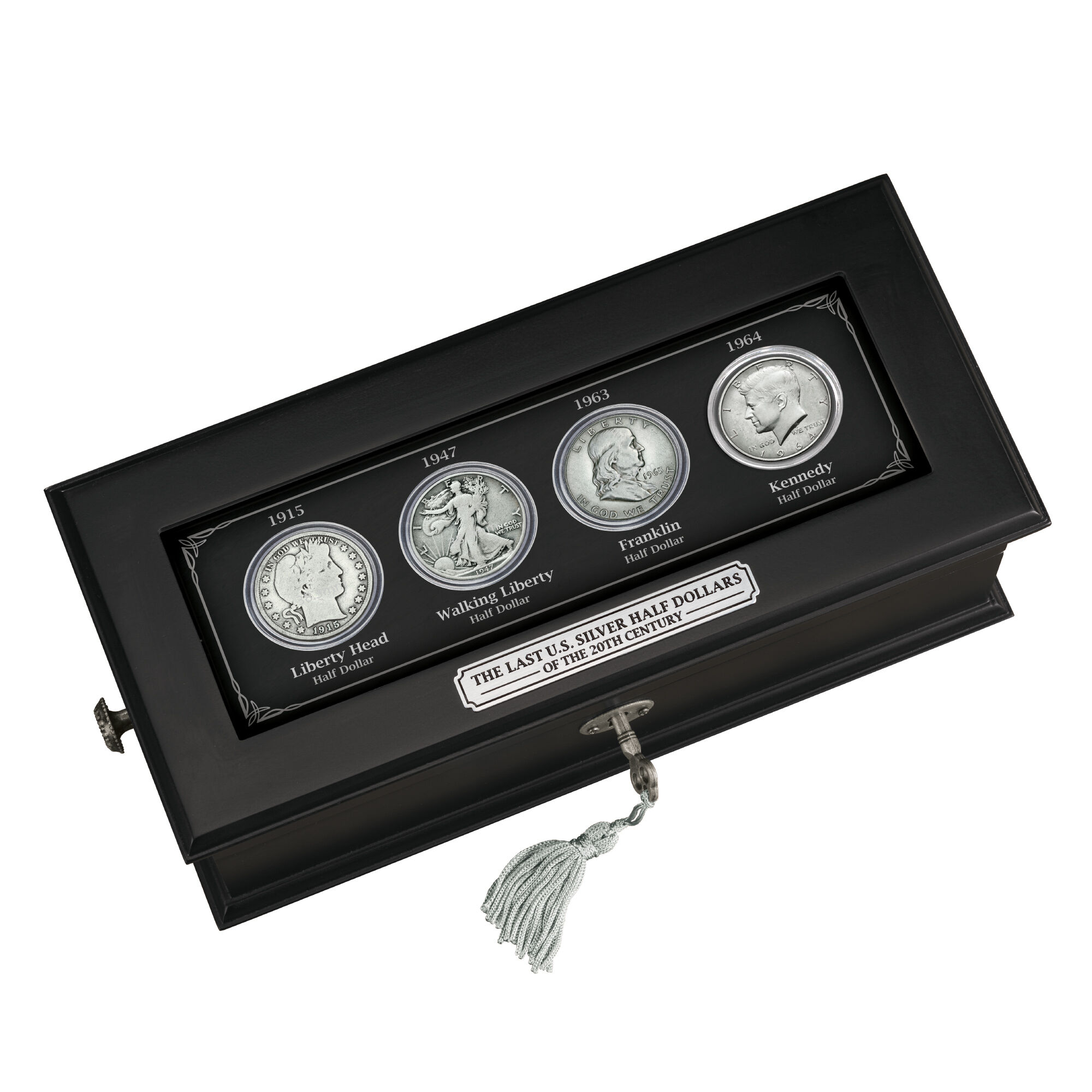 Each magnificent 90% silver coin is a final-year issue!
Four coveted final-year U.S. silver half dollars, each minted in 90% pure silver!
Your remarkable set includes:

The 1915 Liberty Head (Barber) half dollar, issued over 100 years ago — the lowest mintage coin in the set!
The 1947 Walking Liberty half dollar — last minted over 70 years ago!
The 1963 Franklin half dollar — a tribute to one of America's greatest Founding Fathers.
The 1964 Kennedy half dollar — the only coin in the series struck in 90% silver for circulation...making it a first, last and only coin!

A custom-crafted "observation" display case with a rotating panel and glass lid included at no additional charge.
Show Less
Show More
America's legendary 90% silver half dollars!
The last 90% silver half dollar was struck for circulation over half a century ago in 1964, but this remarkable set represents a rare opportunity to own a complete set of the four circulating 90% silver half dollar designs issued in the 20th century. What's more, each is a sought-after final-year-of-issue coin, creating a unique and truly historic set. Introducing…The Last U.S. Silver Half Dollars of the 20th Century, available exclusively from the Danbury Mint and presented in a deluxe "observation" case with a rotating display.
Each historic silver half dollar in this collection is presented in very good circulated condition with most major design details visible…and is protected in a crystal-clear capsule so that both sides can be safely examined without fear of damage. As the perfect finishing touch, the set is housed in an impressive wooden custom-crafted "observation" display case at no additional charge. Featuring a rotating panel and glass lid, the unique display elegantly showcases the four encapsulated coins, which can be turned to view their fronts or backs even when the display is closed and locked. You may also remove the encapsulated coins from the display to closely examine both sides, if desired.
Product Specifications:
Coins Included: 1915 Liberty Head (Barber) half dollar, 1947 Walking Liberty half dollar, 1963 Franklin half dollar, 1964 Kennedy half dollar
Display Material: Wooden
Display Size: 4-1/4" Wide x 9-1/4" Tall x 3-3/8" Deep (closed)

Item #:10545-0019