The Complete Ben Franklin Half Dollars Collection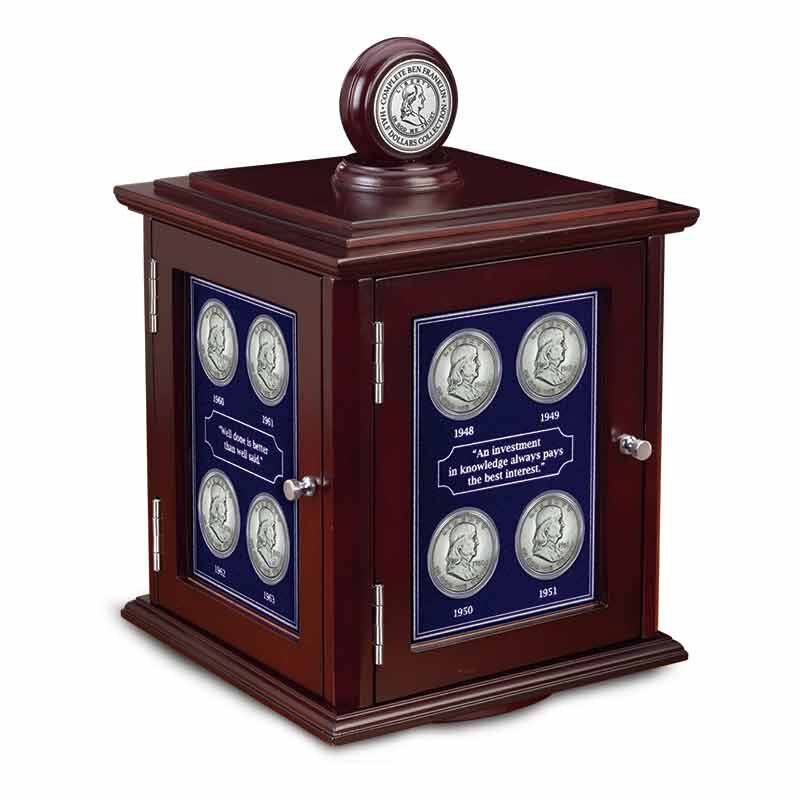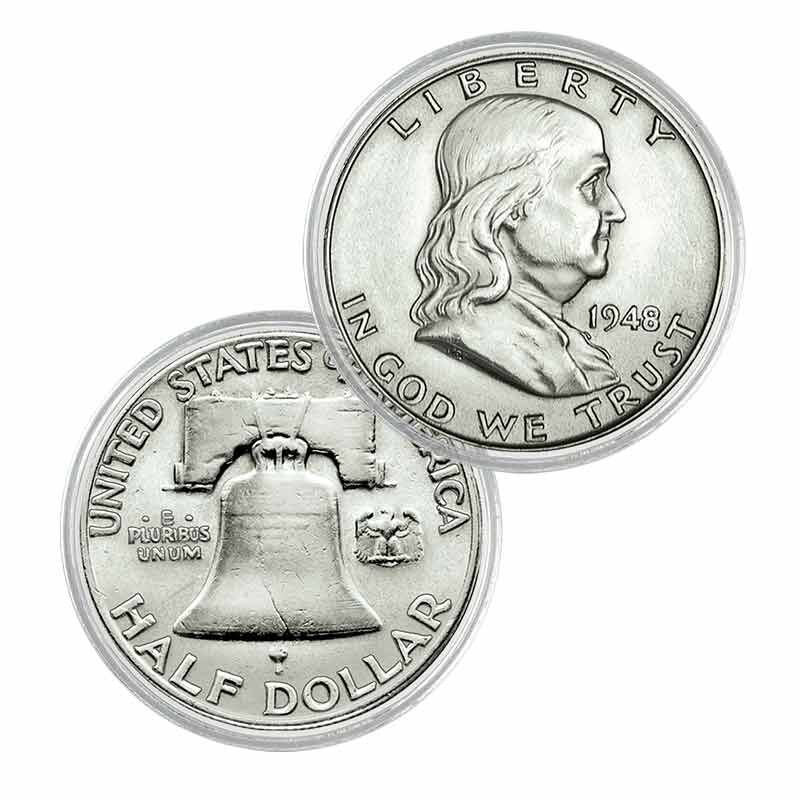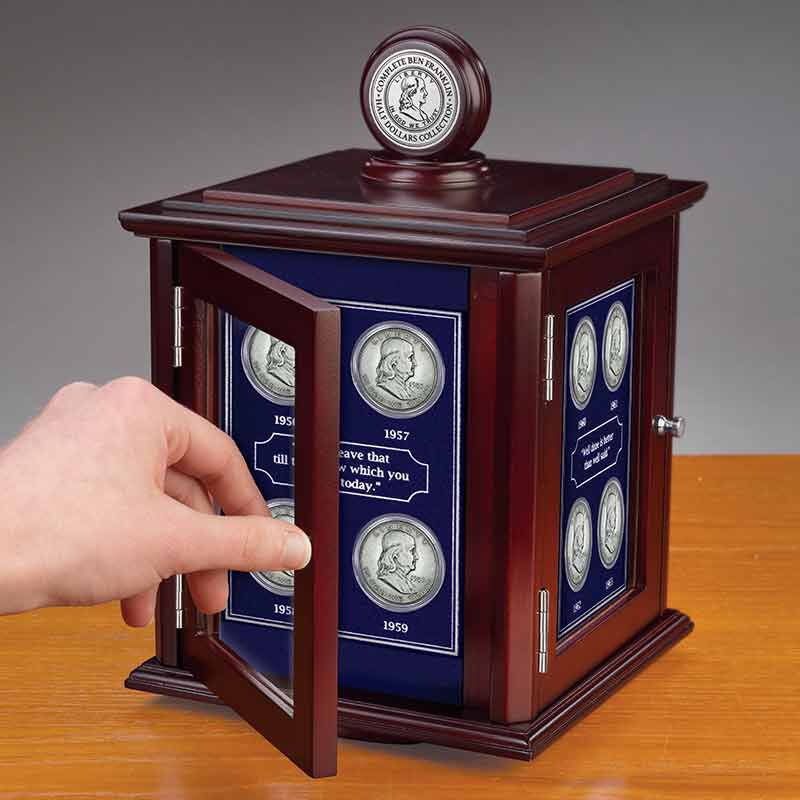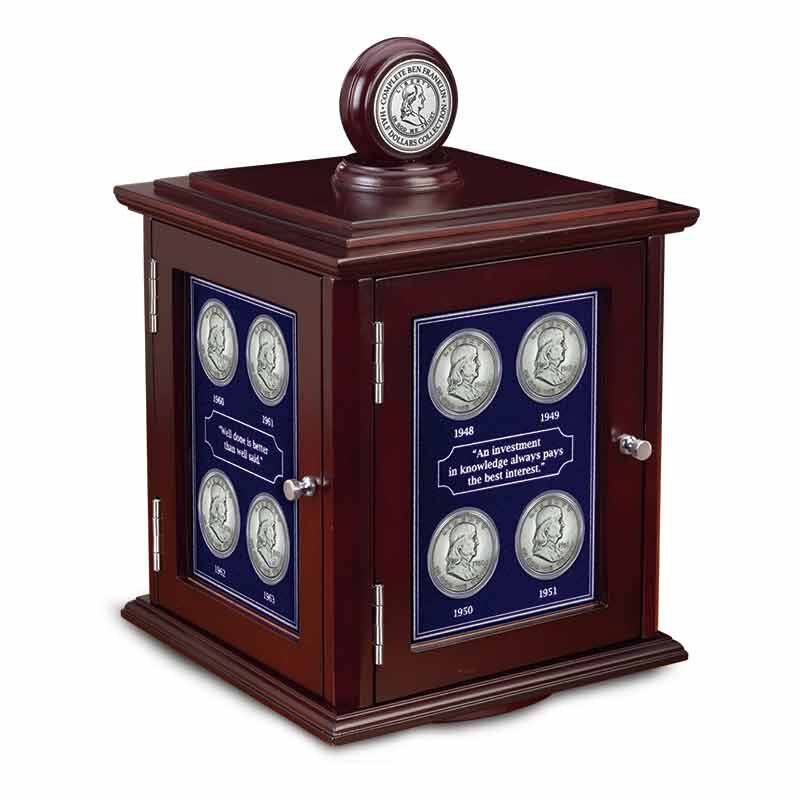 A magnificent collection of America's last coin series struck entirely in 90% silver...
When the U.S. Mint introduced the silver Franklin Half Dollar in 1948, it marked a milestone in U.S. coinage history. With its magnificent image of Benjamin Franklin – one of America's greatest patriots and a legendary Founding Father – it became the first circulating U.S. coin to depict a person from history other than a President. Just a few years later, though, it was suddenly replaced with the Kennedy Half Dollar to honor the nation's fallen President.
Today, finding even one vintage silver Franklin Half Dollar can be a real challenge. But now, the coin experts at the Danbury Mint have assembled a spectacular collection that includes not just one or two coins … but a complete collection of stunning Franklin Half Dollars from every year of mintage.
Presenting … The Complete Ben Franklin Half Dollars Collection, a complete collection of 16 historic Franklin Silver Half Dollars presented in a magnificent rotating wooden display case.
Show Less
Show More
This product is no longer available.
Sorry - this product is sold out and is no longer available.
Magnificent coins in a unique rotating wooden display!
First minted 70 years ago in 1948, the silver Franklin Half Dollar is among the most recognizable and sought-after U.S. coins of the 20th century. In addition to the famous portrait of Franklin on the obverse, the coin's reverse features one of the most renowned symbols of independence - the Liberty Bell that alerted the residents of Philadelphia in July 1776 that Franklin and other distinguished patriots had signed the Declaration of Independence.

Every Franklin Half Dollar was struck in the beauty and elegance of 90% pure silver, a level of silver content that has not been seen in circulating U.S. coinage for more than half a century. In fact, this was the largest silver coin of its era…and the last circulating U.S. coin series made entirely in 90% silver!

The complete collection is showcased in a custom-crafted display that you will receive at no extra cost at about the same time as your second shipment. Best of all, the unique wooden display rotates for easy viewing – and it features four hinged magnetic doors for convenient access to your treasured collection. Each side also includes one of Benjamin Franklin's most iconic quotes, perfectly capturing the genius of one of America's most famous and influential colonial statesman.


Product Specifications:
Coins Included: Franklin Half Dollars (1948 - 1963), minted in 90% pure silver
Display: Rotating Display
Display Material: Wooden


Item #:1797-0013