Kennedy Half Dollars Crystal Collection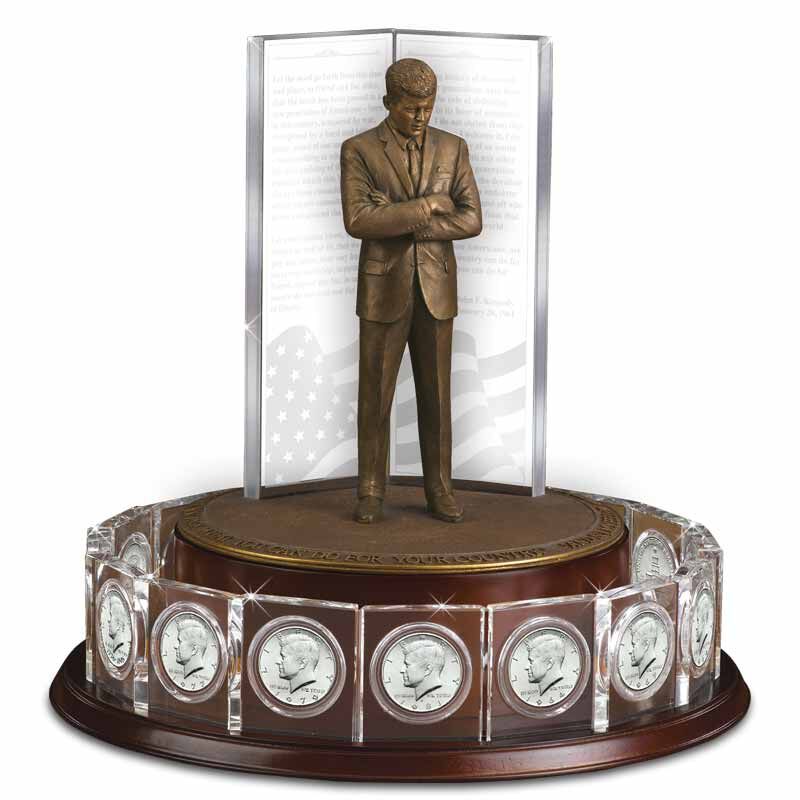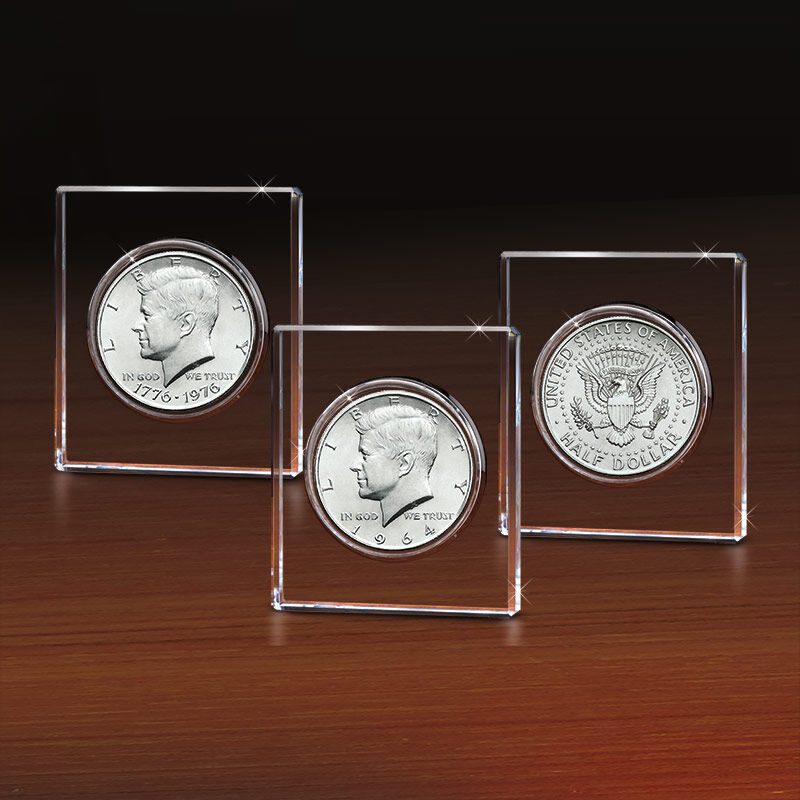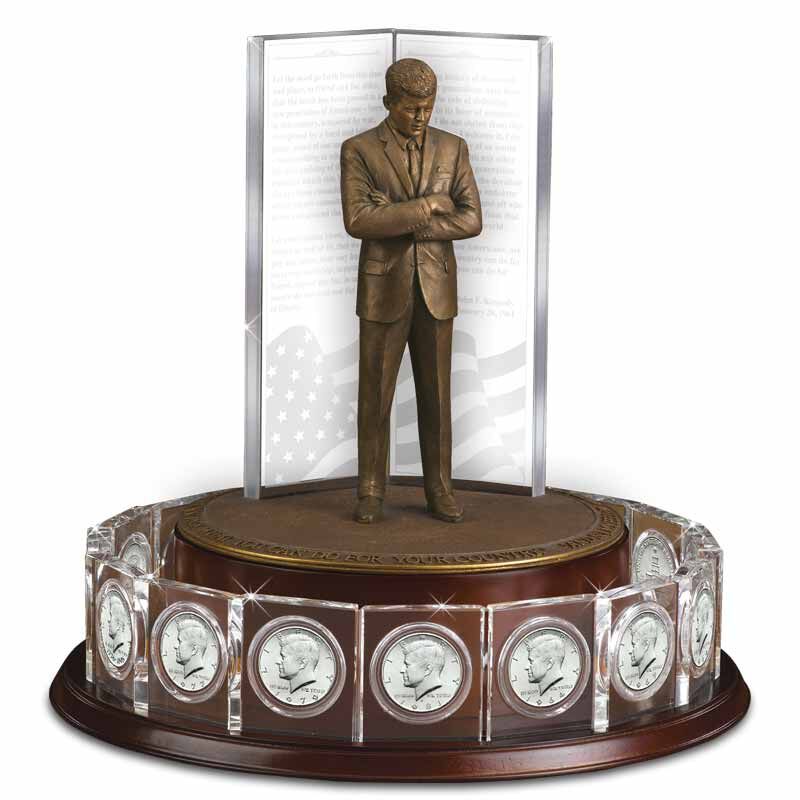 This extraordinary collection is a treasure of 16 coins in coveted uncirculated condition. You'll get highly sought-after issues such as the 1964 inaugural coin, the only Kennedy half dollar minted in 90% pure silver…the rarely seen silver-clad coin from 1967, the coveted Bicentennial coin, the 2017 coin commemorating the 100th anniversary of JFK's birth…and more!
Show Less
Show More
Ships in 5-7 business days.
A FREE custom display!
The Kennedy Half Collars Crystal Collection can be yours for just $19.95 per coin with its accompanying crystal panel plus $1.95 shipping and service each. You will receive two coins every other month until your collection is complete. A FREE sculptural display will be sent at about the same time as your second shipment. This custom-crafted display features a Kennedy sculpture inspired by his official presidential portrait. Adding a majestic backdrop are two gleaming glass panels featuring excerpts from JFK's stirring 1961 inaugural address.
Product Specifications:

Coins Included: 16 different uncirculated JFK Half Dollars
Display: Hand-painted Kennedy sculpture atop a Wooden Base that rotates.
Display Size: Sculptural Display is 11" in Diameter x 11" Tall.



Item #:5165-0018