Complete 20th Century Kennedy Half Dollar Proofs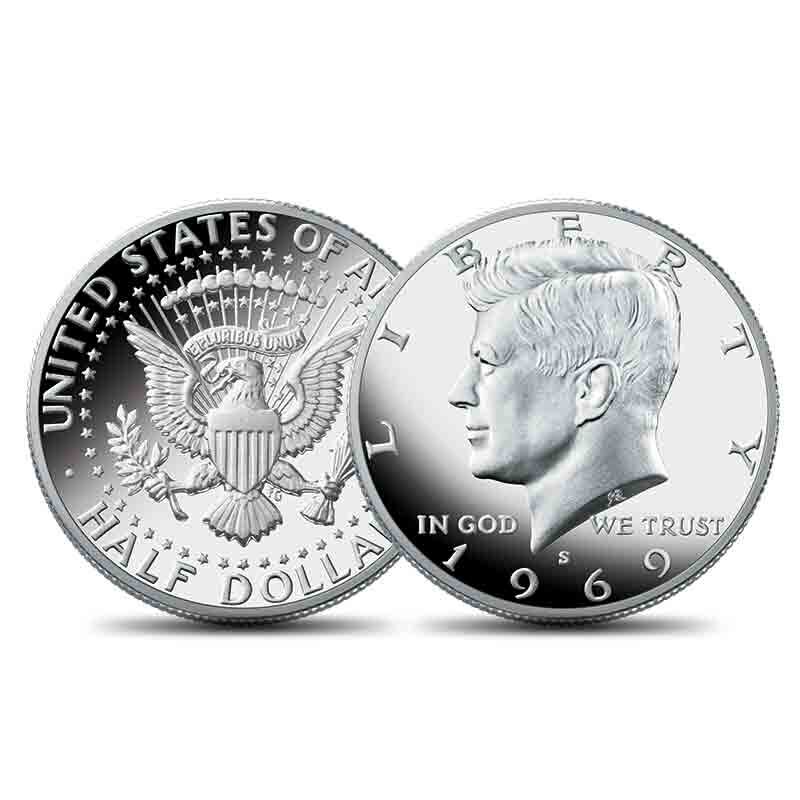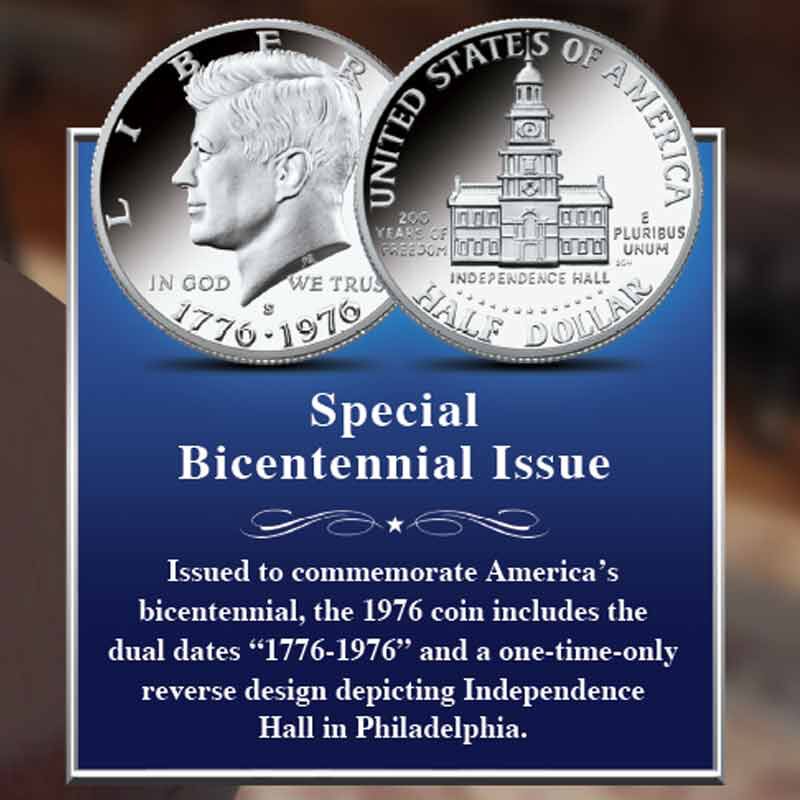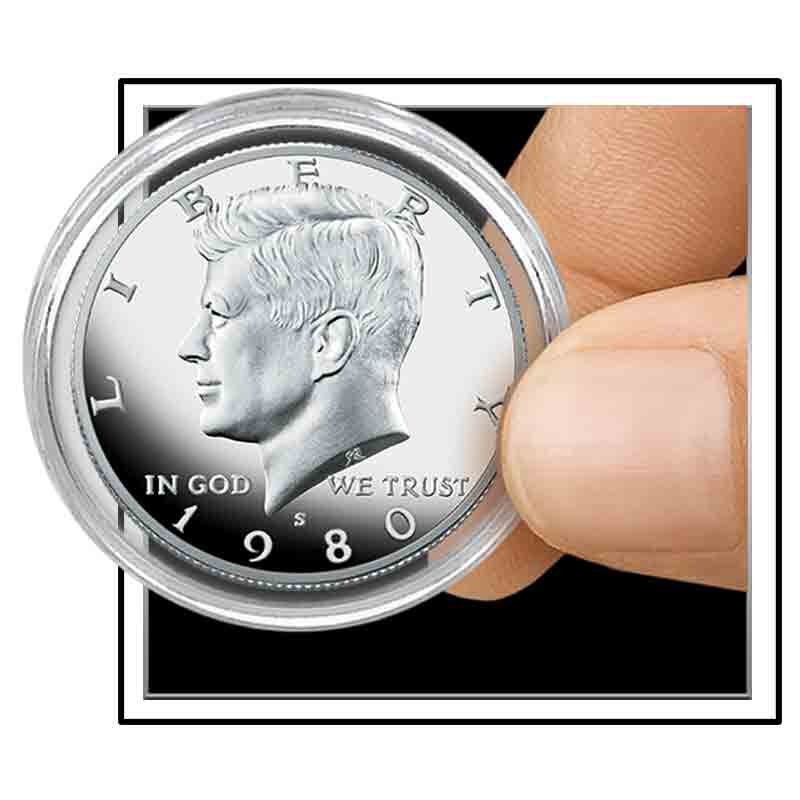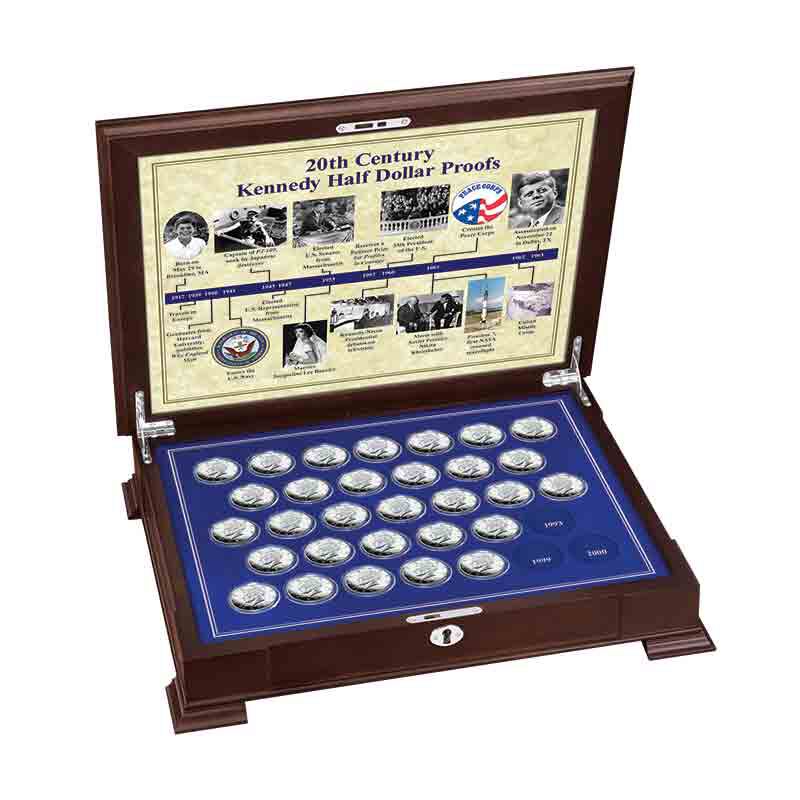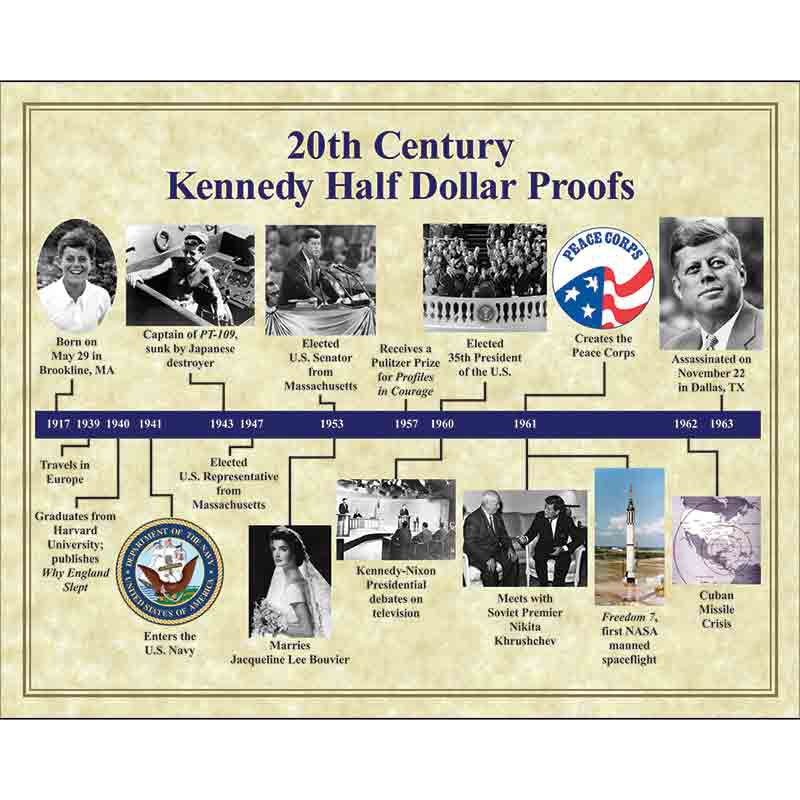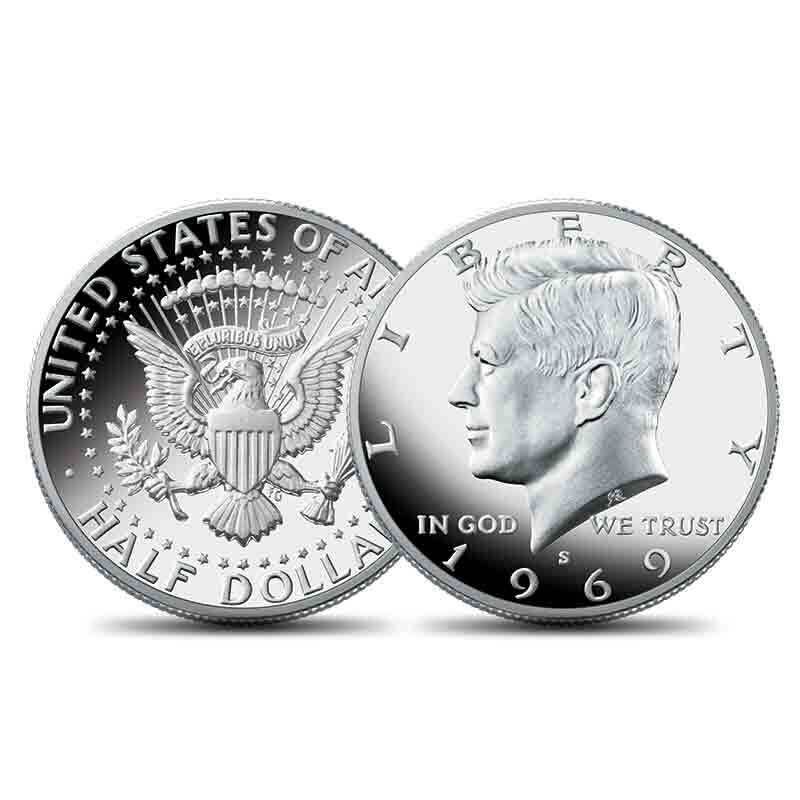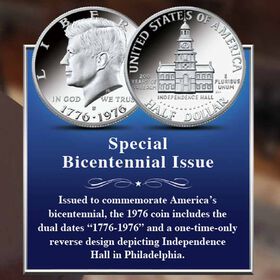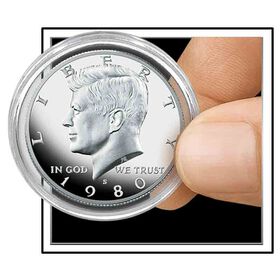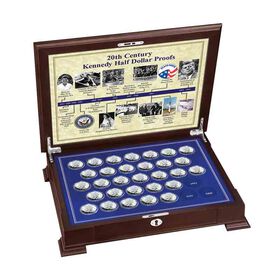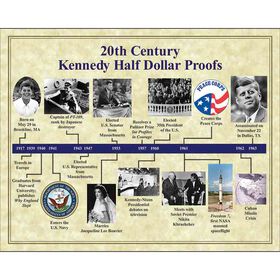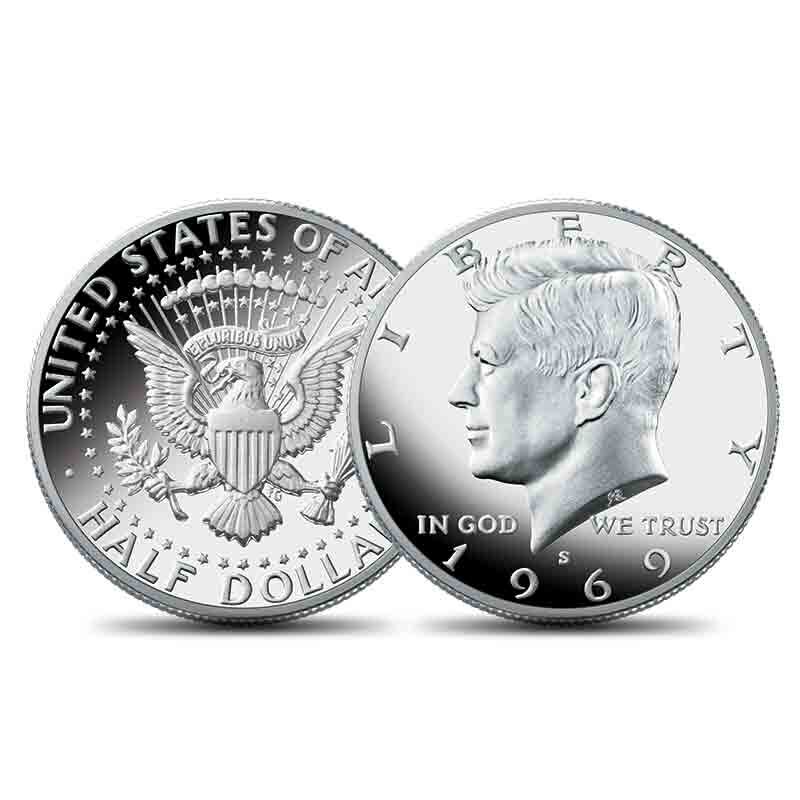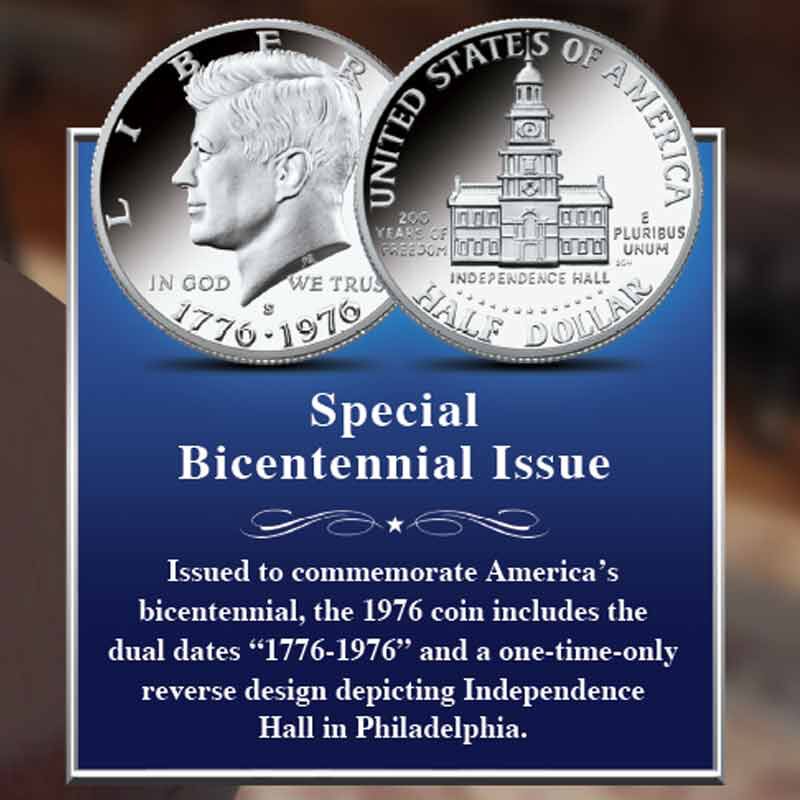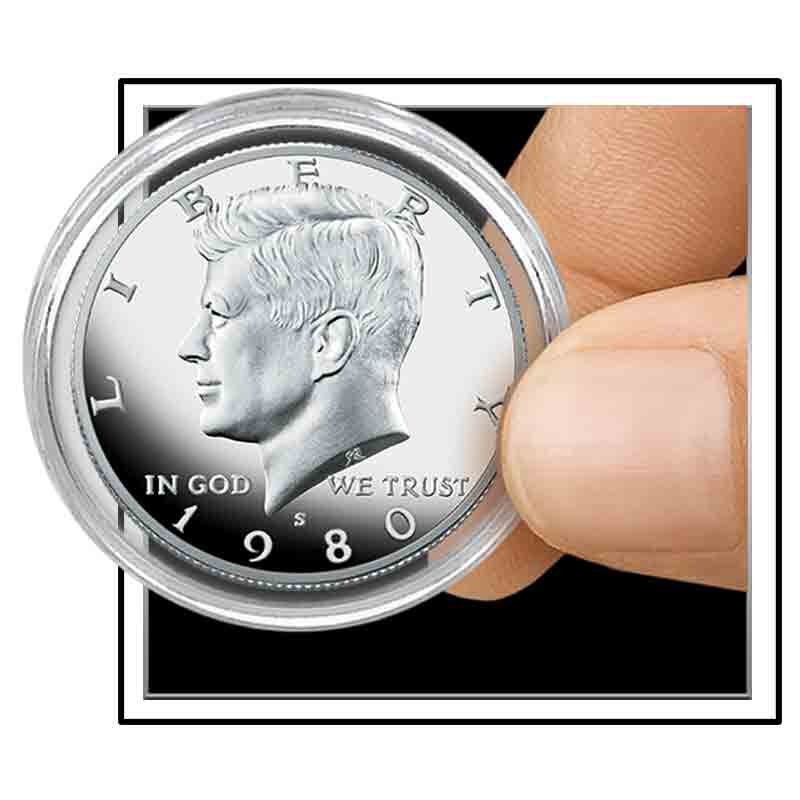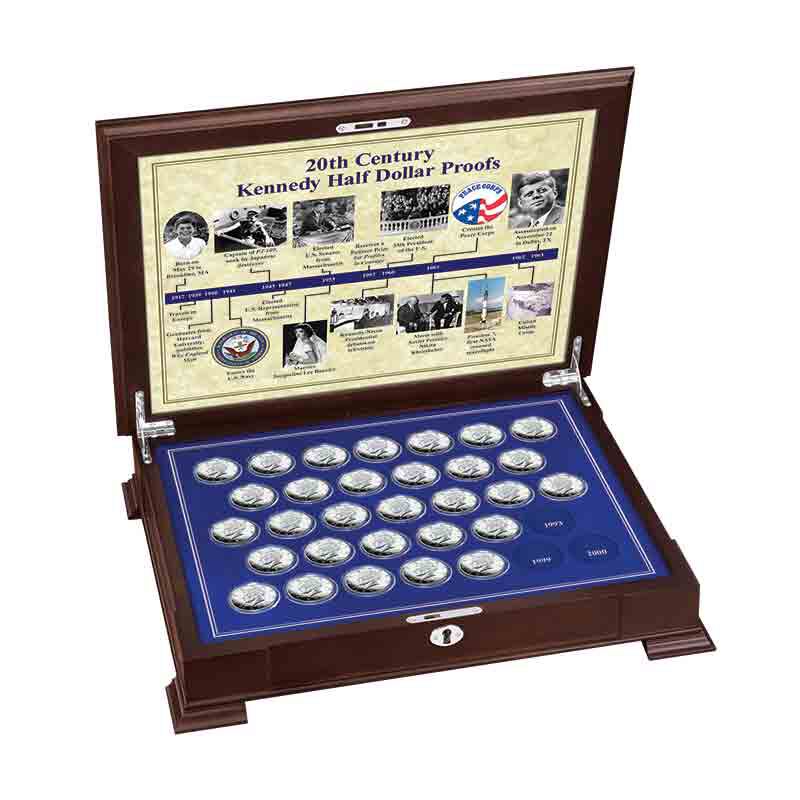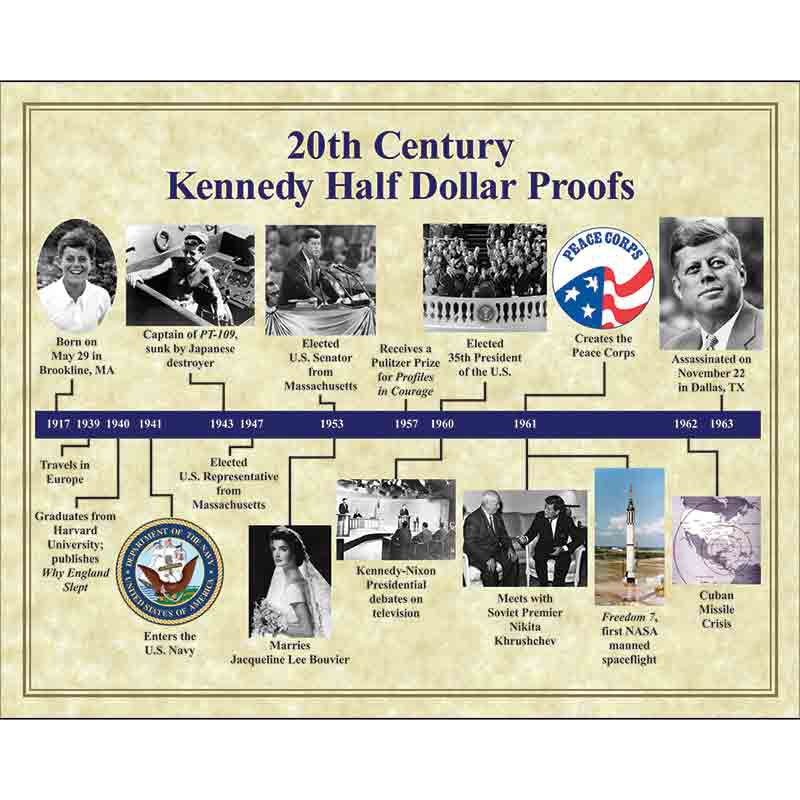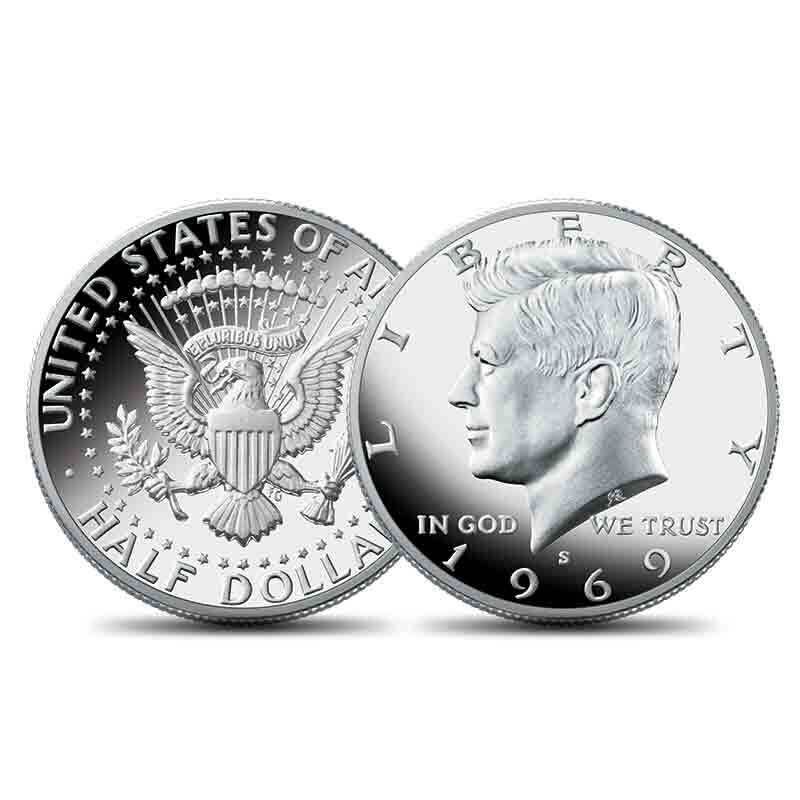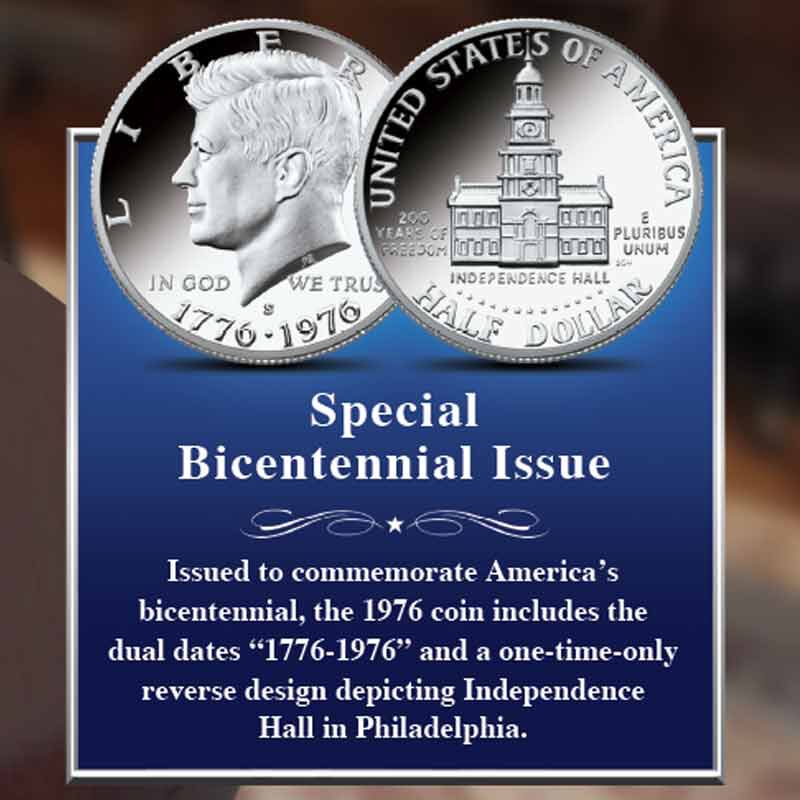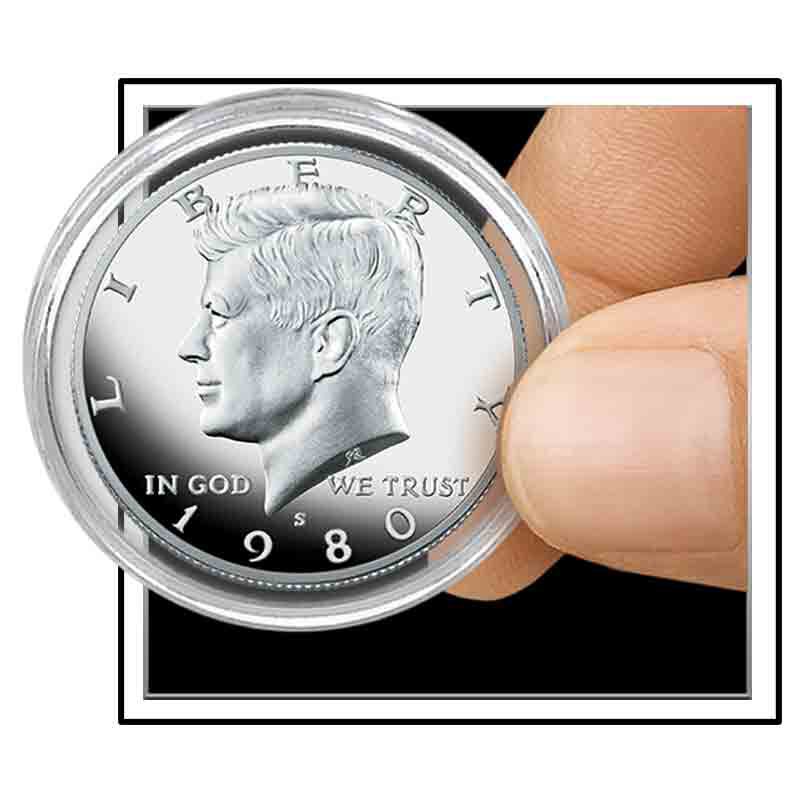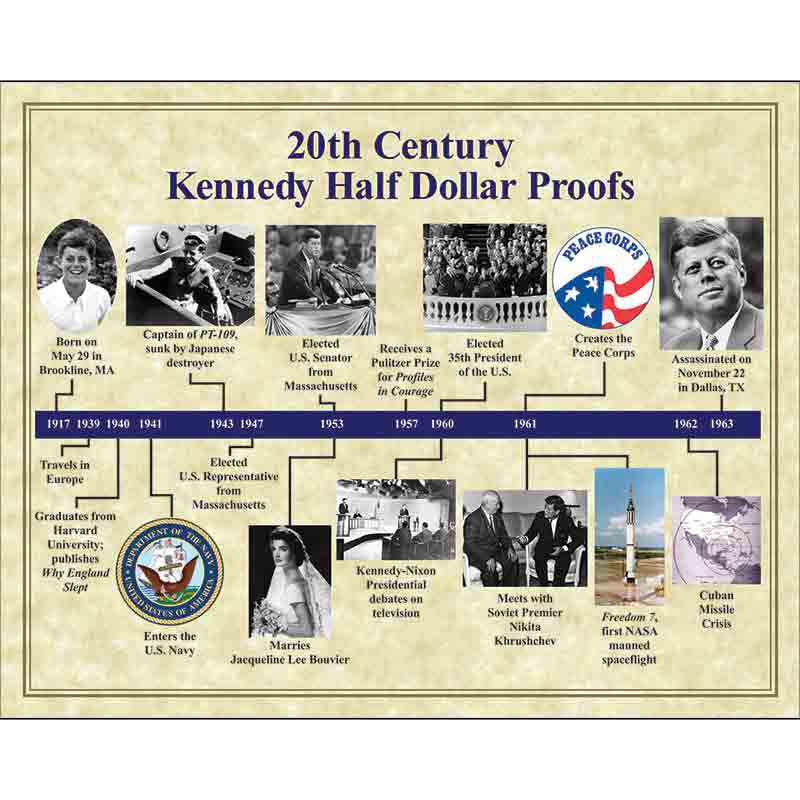 Proofs…the finest Kennedy half dollars ever made!
A complete collection of Kennedy half dollar proof coins minted in the 20th century (1964-2000) — the remarkable coins revealing every crisp, fully articulated detail of the president's stately silhouette.
Highlights of the collection are the first-year 1964 coin made in 90% silver, the 1968-1970 coins that were the first 40% silver proof coins in U.S. history.
Issued to commemorate America's bicentennial, the 1976 coin includes the dual dates "1776-1976" and a one-time-only reverse design depicting Philadelphia's Independence Hall.
At no additional charge, the proofs come with an impressive display chest, tastefully designed to reveal the beauty and luxury of the Kennedy half dollars — and the underside of the lid features the fascinating timeline of Kennedy's life, including his Presidency from 1961-1963.
Show Less
Show More
$24.95
per coin
You will receive and pay for two coins each month.
So scarce, most Americans don't even know they exist!
These "secret" limited-edition proof coins were made available only to a select few collectors. The effort and cost required to curate a collection that includes every year's Kennedy half dollar proof from the 20th century on your own is incalculable.

Due to the time-consuming minting process and the exceptional craftsmanship required to strike each and every coin, proofs are made in extremely limited quantities. In fact, many Kennedy half dollar proofs represent less than 1% of the year's mintage, making them difficult to find. Assembling a complete collection of every year's proof coin from the 20th century is a distant dream for all but a handful of collectors.
Product Specifications:
Coins Included: Every proof edition of each year's Kennedy half dollar issued from 1964 thru 2000 (no proof coins were made in 1965-1967 and 1975).
Display Material: Wooden
Display Size: 16" Wide x 13" Long x 2-1/2" Tall (closed)

Item #:1889-0020