Birth Year Personalized Bowie Knife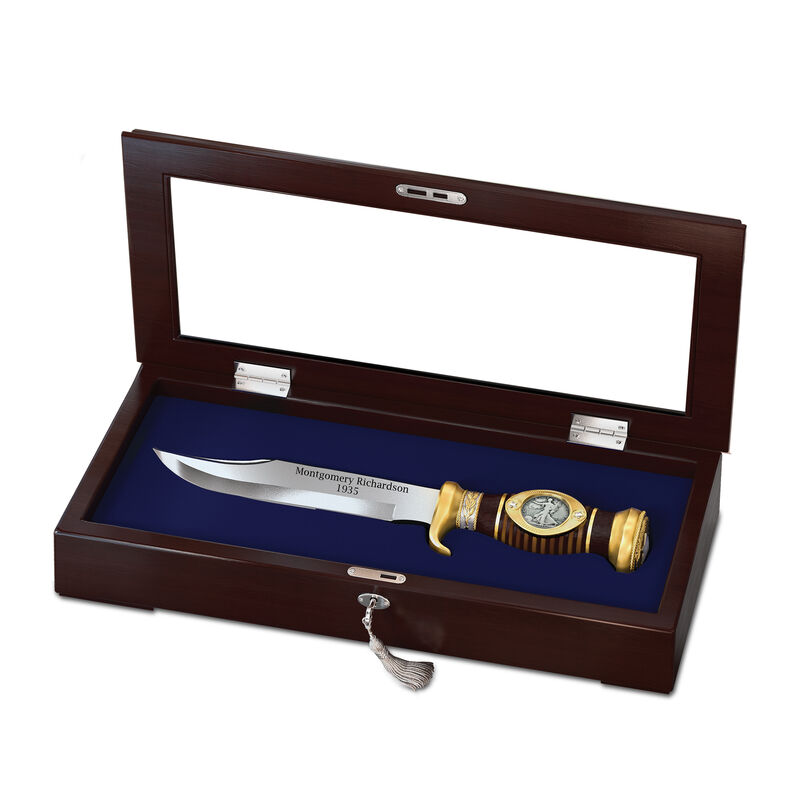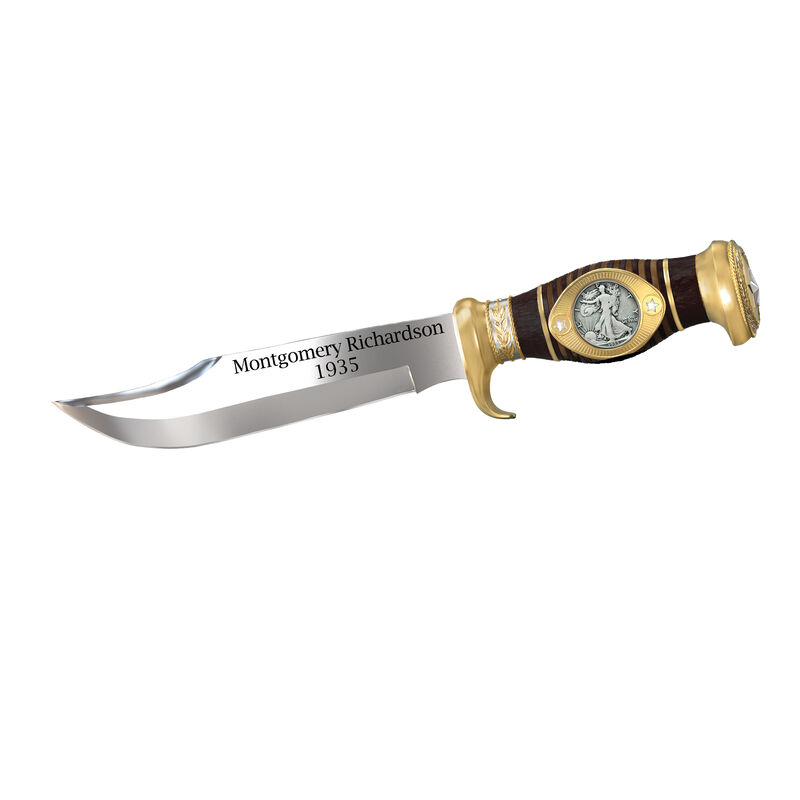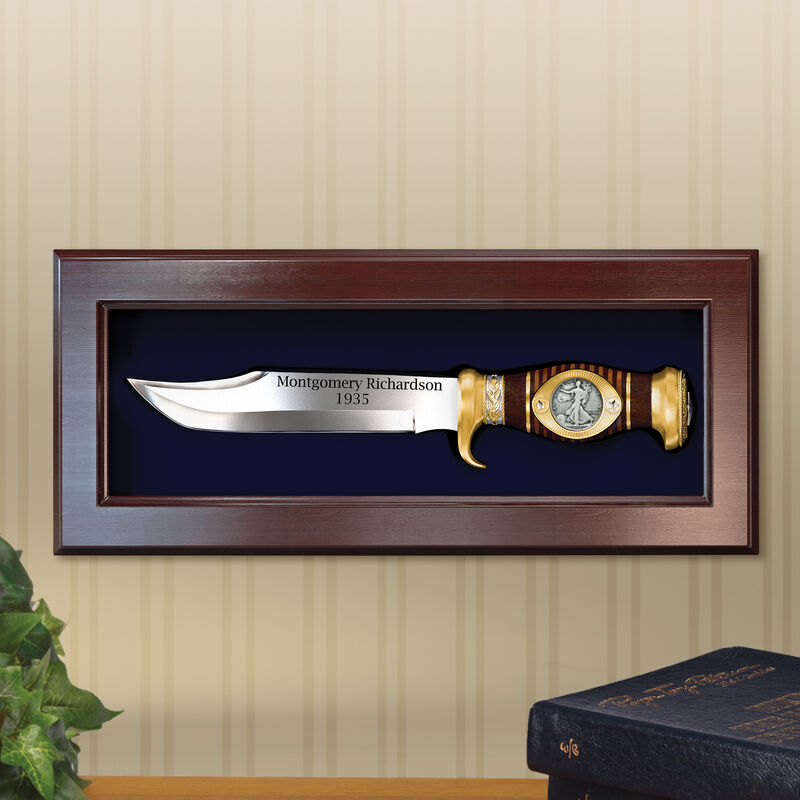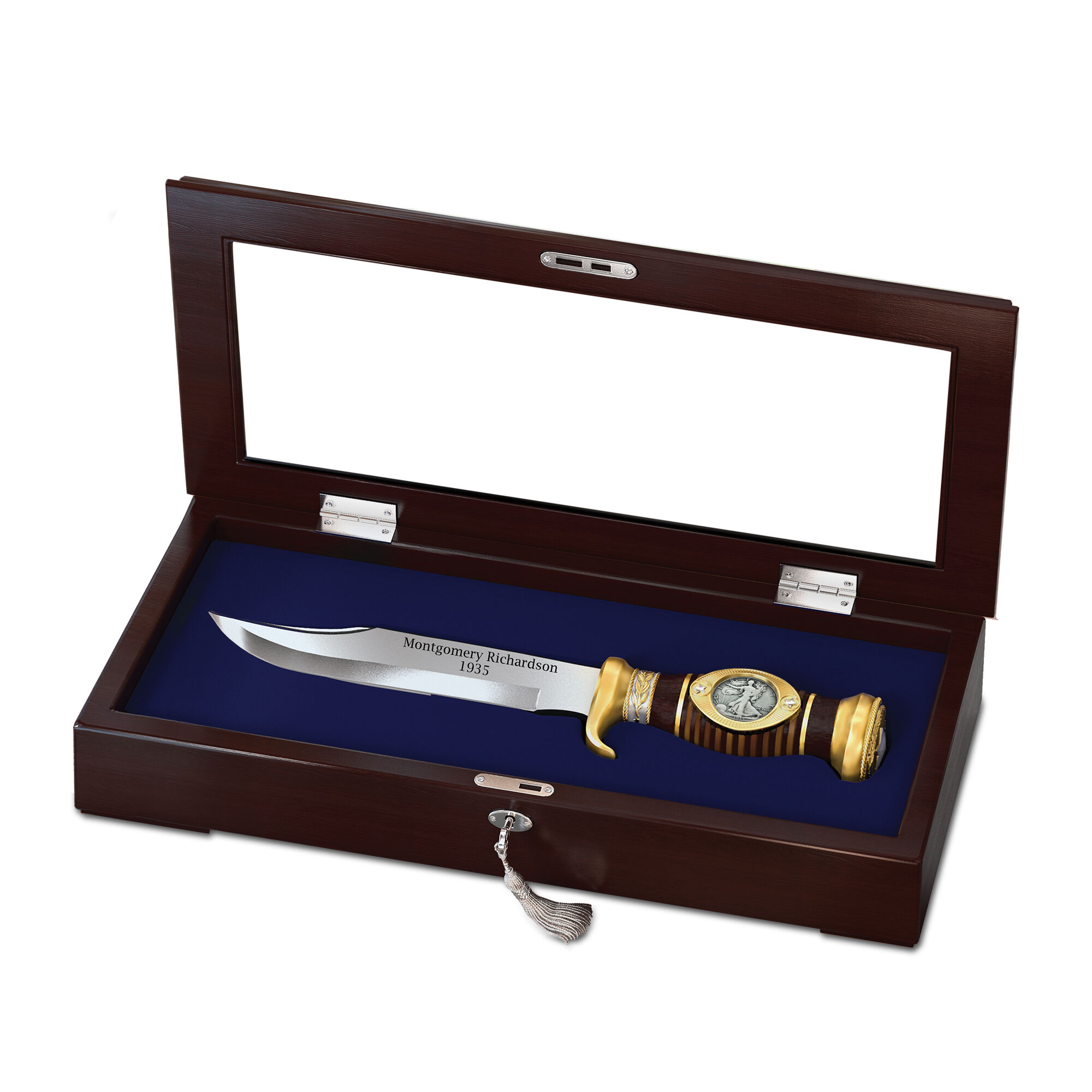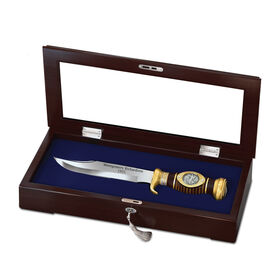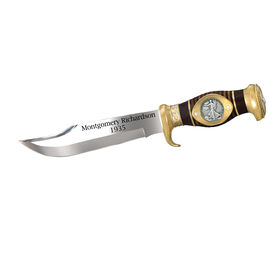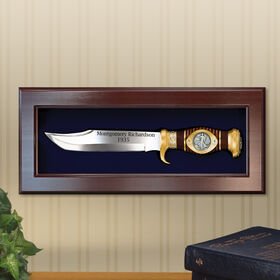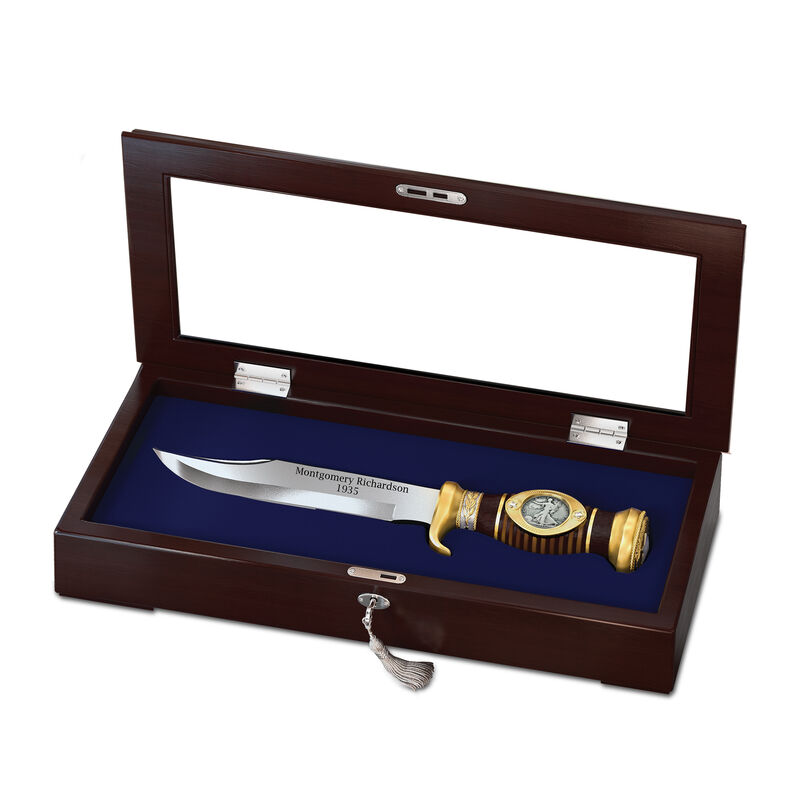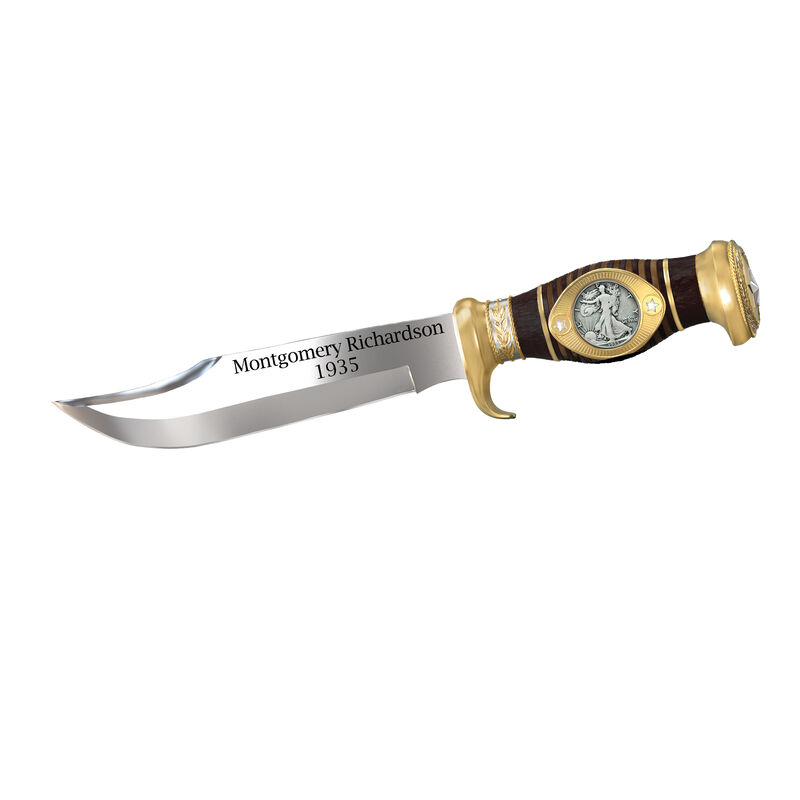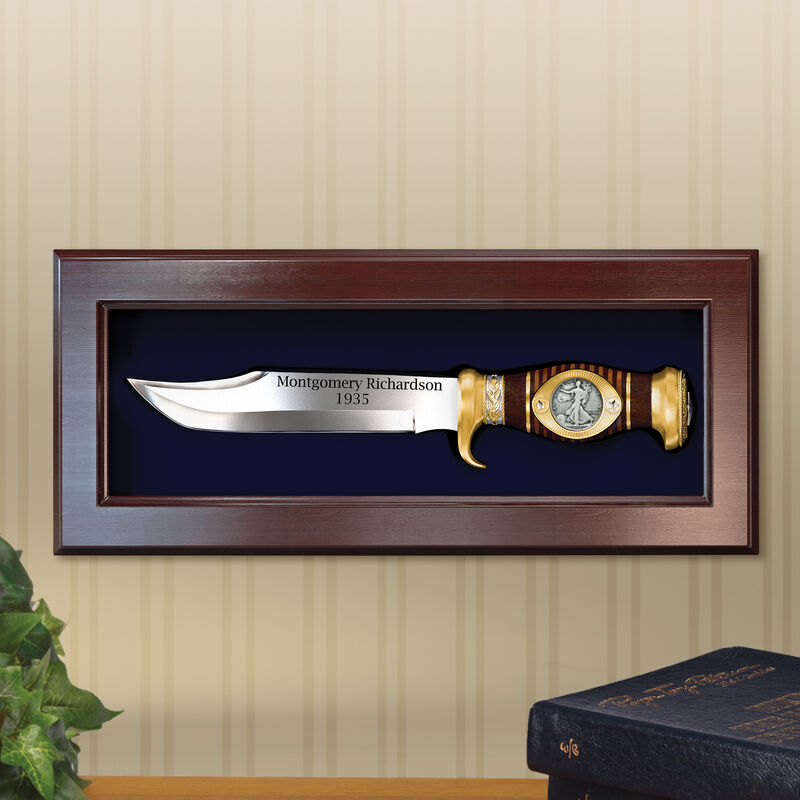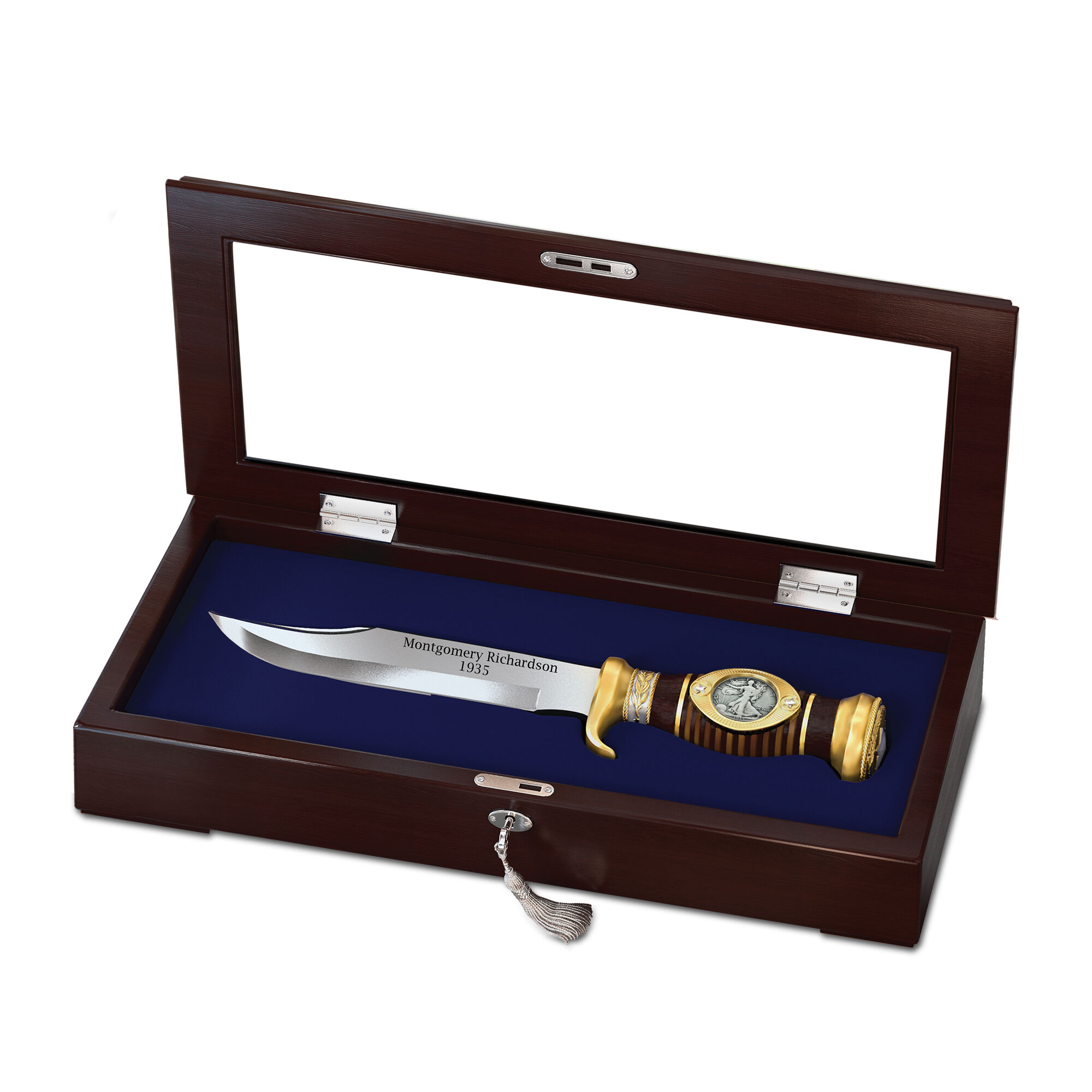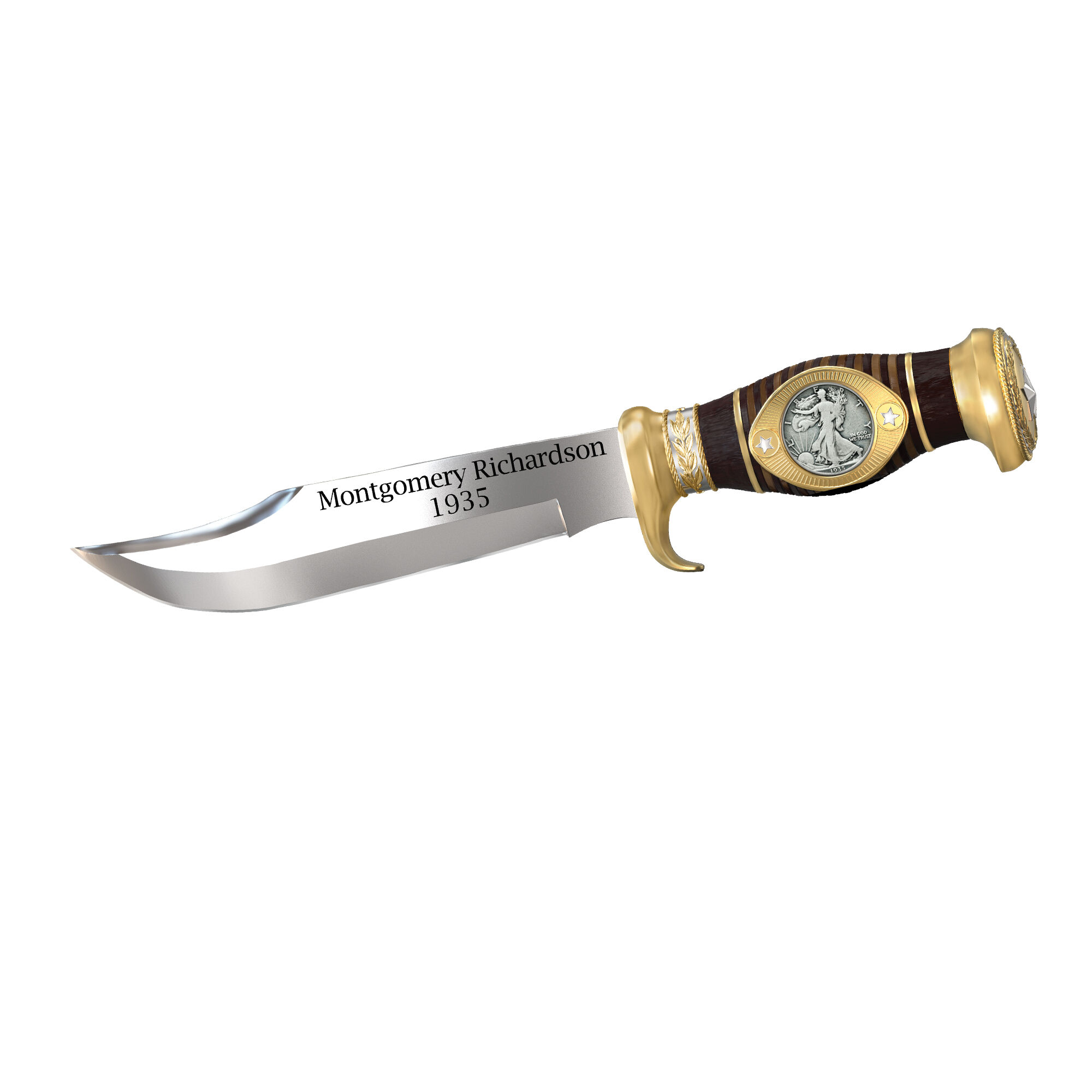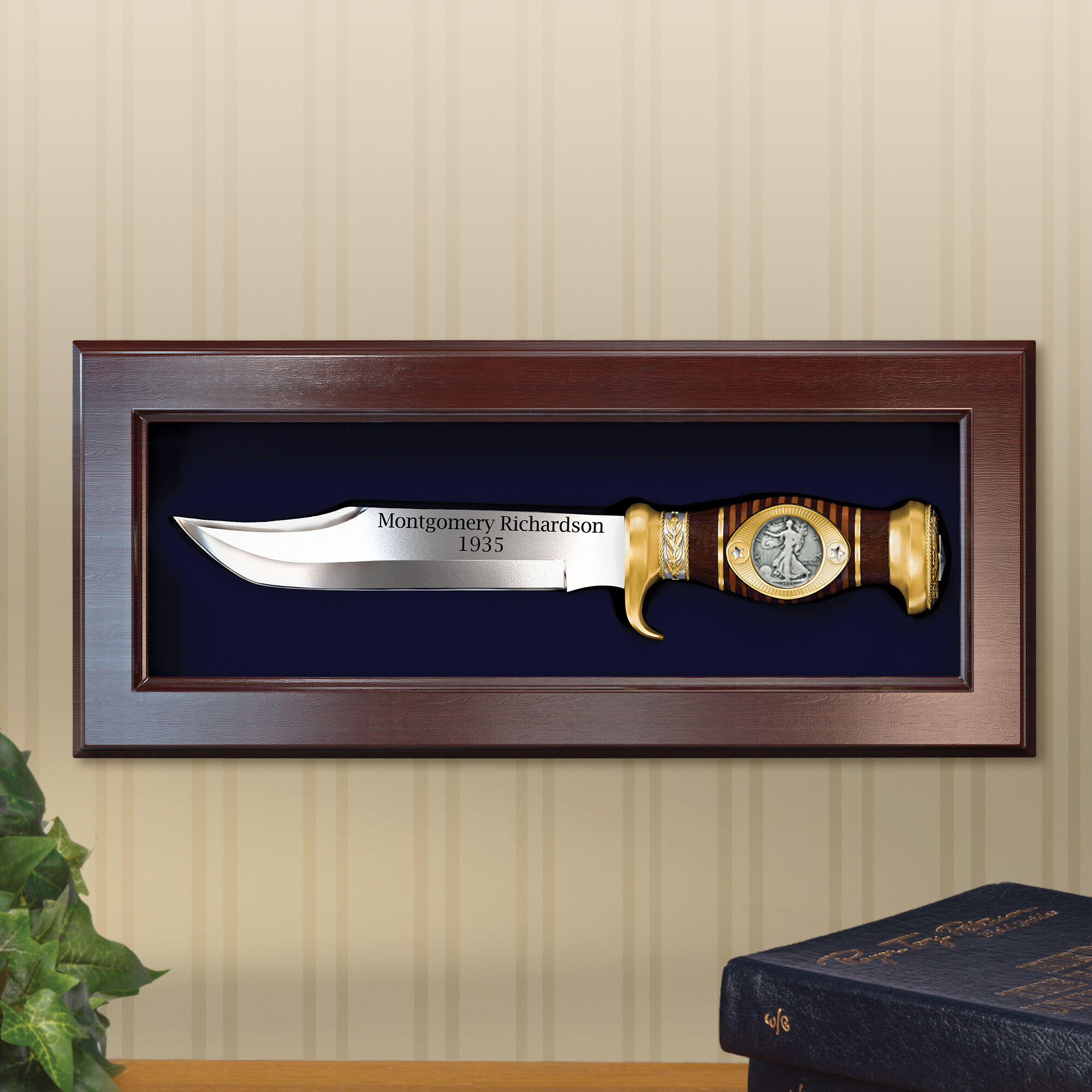 A memorable keepsake for your special day!
An eye-catching presentation includes a half dollar from the year you were born in an attractive, personalized bowie knife.
The precision-crafted stainless steel blade will be laser-engraved with your name and birth year.
Half dollar coin is cleverly attached to the decorative handle in a removable magnetic frame so both sides of the coin can easily be viewed!
Handsome custom-designed wooden display case with locking glass lid top can be hung on a wall or displayed flat on a desk or table.
Show Less
Show More
A remembrance as unique as you are!
We think your special day calls for an unforgettable keepsake, and now owning that perfect remembrance is easy. Years from 1935 through 1979* are currently being offered and all half dollar coins are in collectible circulated condition with most major design elements visible. There's no risk — if you are not delighted, you may return the bowie knife within 90 days for replacement or refund. Don't miss out on the chance to own this unique collectible commemorating the year of your birth!
*All coins dated 1935-1964 are 90% pure silver, those dated 1965-1970 are 40% pure silver. Coins dated 1971 and later have no silver content.
Product Specifications:
Coins Included: 1 Half Dollar; Coin Design Will Vary Depending on Chosen Year.
Display Material: Wooden Display with Glass Lid
Display Size: Bowie Knife Measures 11-1/2" Long; Wooden Display Measures 15" Long x 5-1/2" Wide x 2-1/2" Deep (closed).
You must be at least 18 years old or the age of majority in your state of residence to purchase this product. Knives will ship dull. Check your state and local laws for any additional restrictions that may apply to your purchase. You agree to use the product in a safe and legal manner consistent with applicable laws. By purchasing this product you assume all risks from your use and ownership of the product and hold The Danbury Mint harmless from all claims.
Item #:10845-0016