Eisenhower Dollars Collection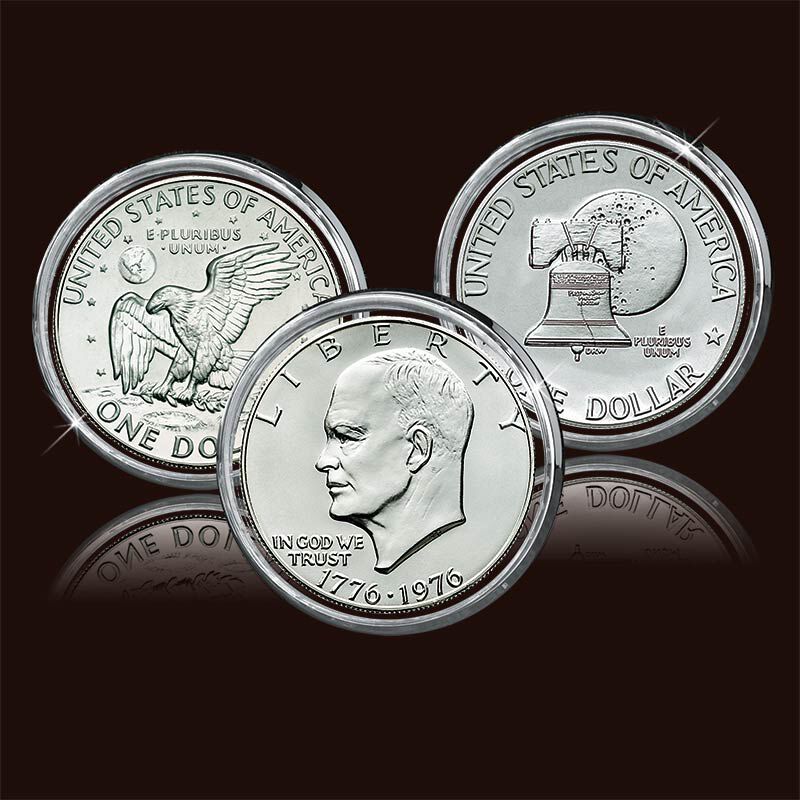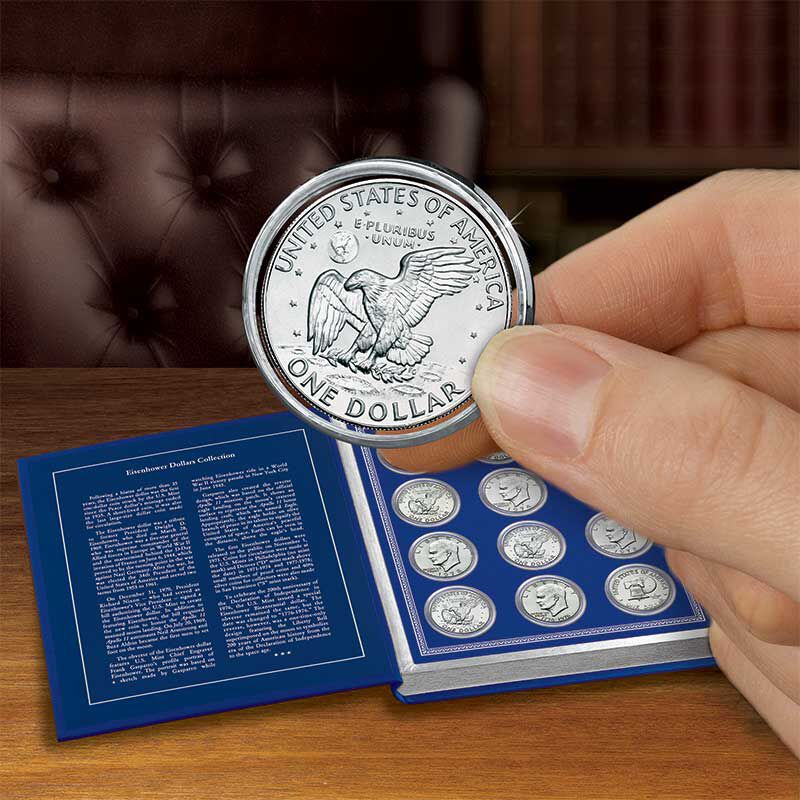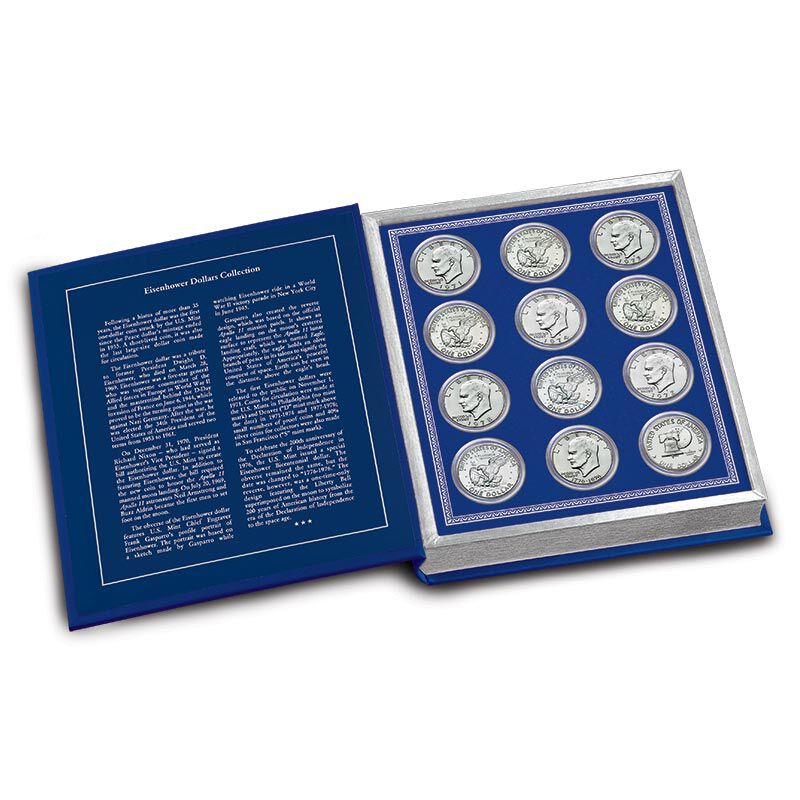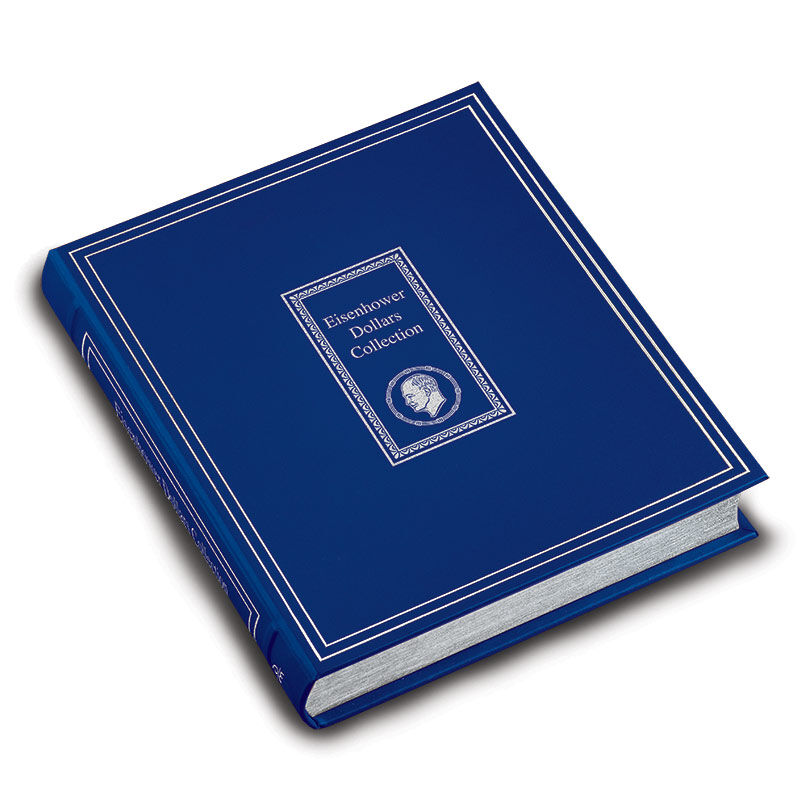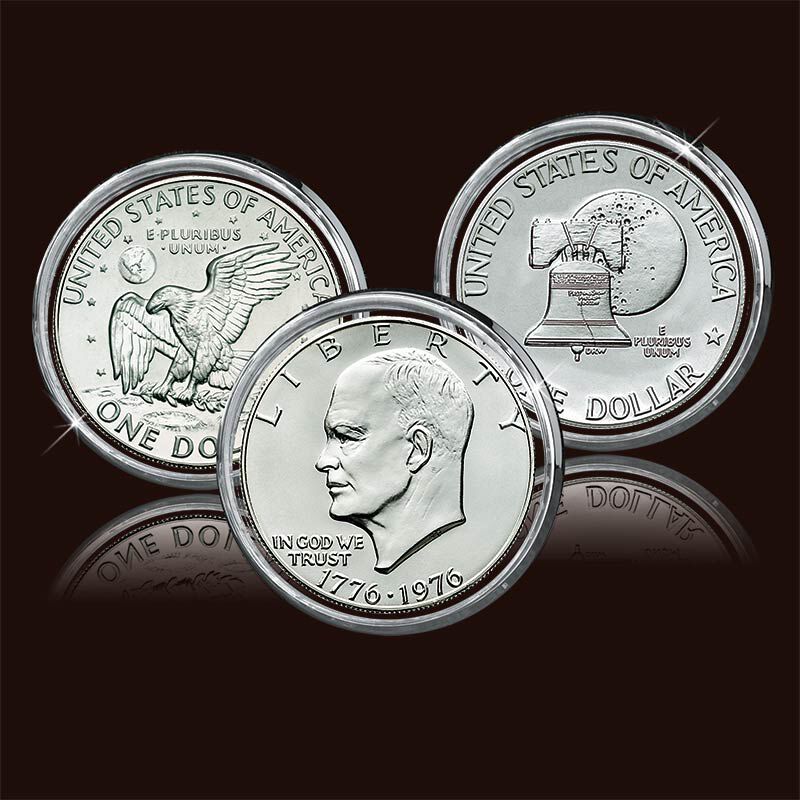 The Eisenhower Dollar was created to honor two great icons of 20th century America: President Dwight D. Eisenhower and America's space program. In addition to the standard Eisenhower Dollars, the U.S. Mint also issued the first-ever 40% silver dollars...making them prized by collectors and guarded by dealers.

The Eisenhower Dollars Collection features one coin from each of the seven dates of issue (1971 to 1978) as well as the five rarely seen silver-clad issues from each of the years they were minted (1971 to 1976). You will also receive the landmark 1976 Bicentennial issue, featuring a one-time-only reverse design, that was the first circulating commemorative dollar in U.S. history.

Show Less
Show More
Ships in 3-5 business days.
A FREE book-style presentation!
Every Eisenhower Dollar in this heirloom collection is in the same never-circulated condition as the day it was struck at the U.S. Mint. Each coin is individually housed in a crystal-clear protective capsule that allows you to safely examine both the front and back of each coin.

What's more, you'll receive a deluxe faux-leather book-style display to house your entire collection. The collection name is embossed on both the front cover and spine, and the book opens to reveal the captivating history of the Eisenhower Dollar. You will receive it at no additional charge around the time of your second shipment.

Each coin can be yours for $28.95 plus $1.95 shipping and service. You will receive 2 coins every other month and be billed for one per month until your collection is complete.



Product Specifications:
Coins Included: 12 Eisenhower half dollar coins - one regular-issue coin and one silver-clad coin from every year of issue, spanning 1971 thru 1978.
Display: Deluxe faux-leather book-style display
Display size: 9" long x 7-1/4" wide x 2" deep (closed).


Item #:4811-0027