The War Memorial Silver Dollar Collection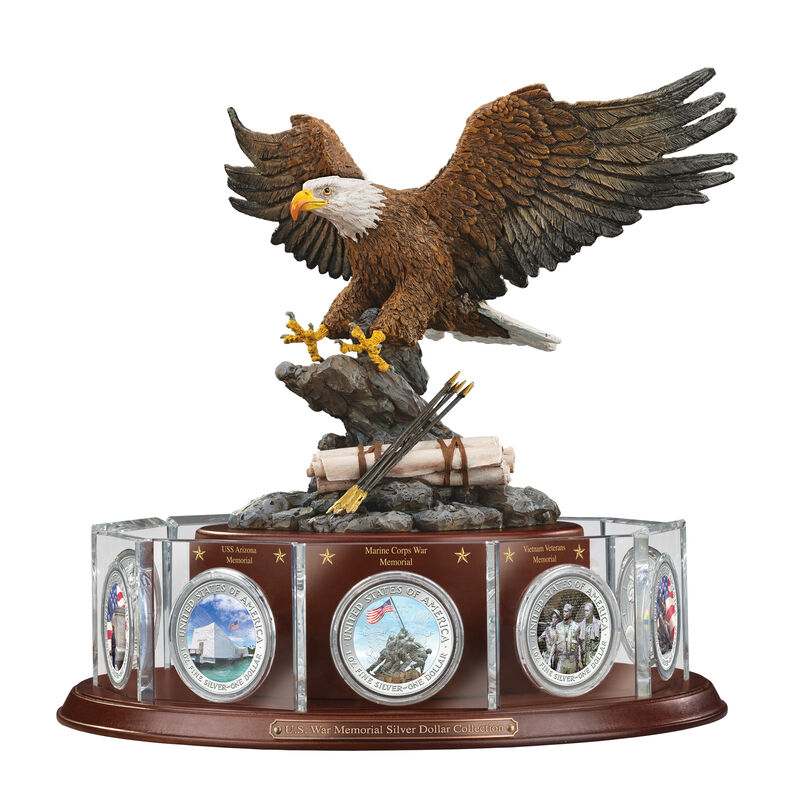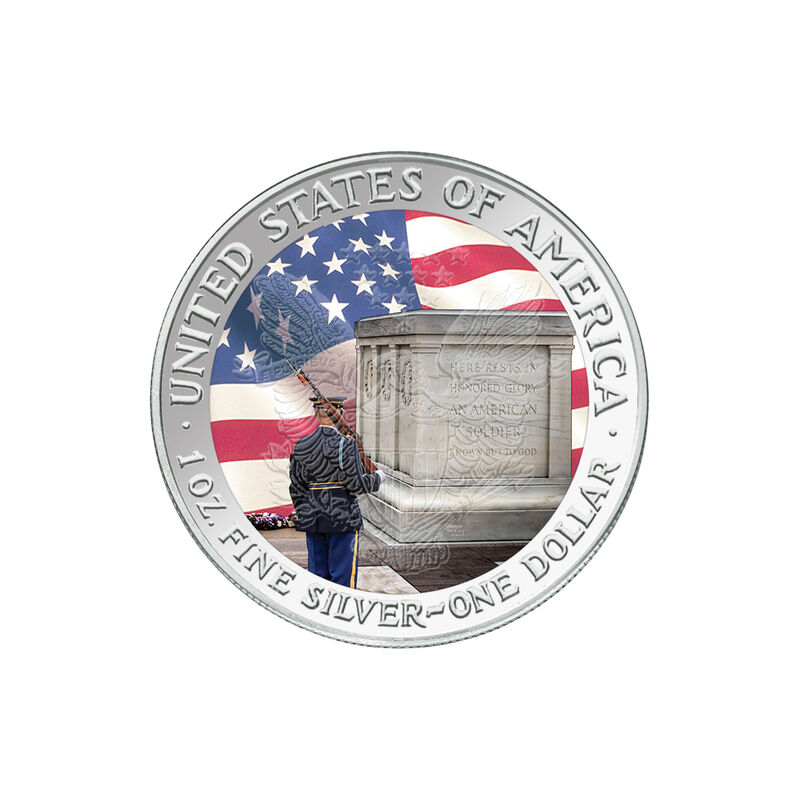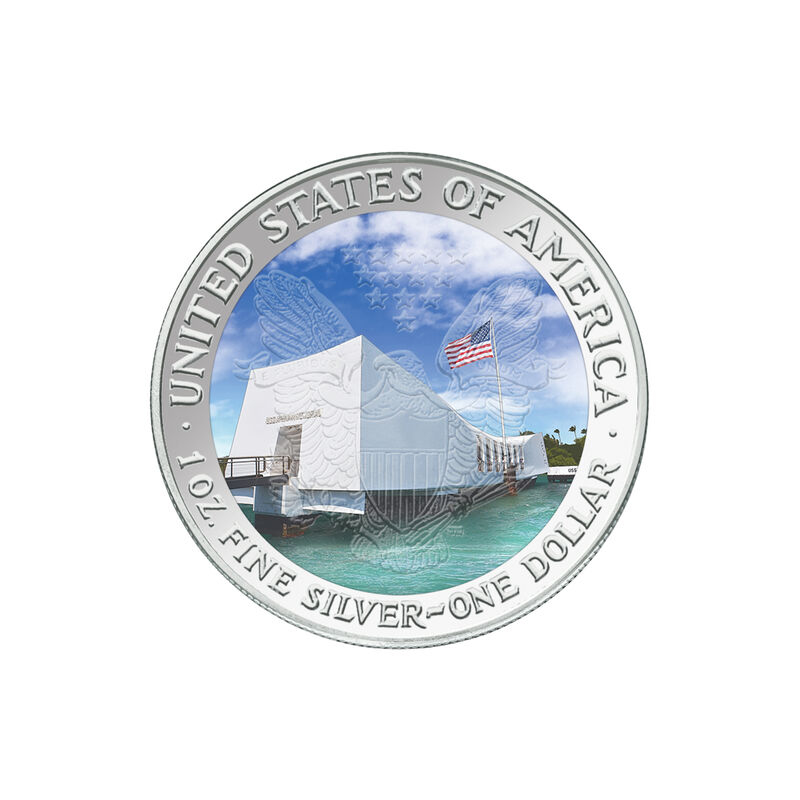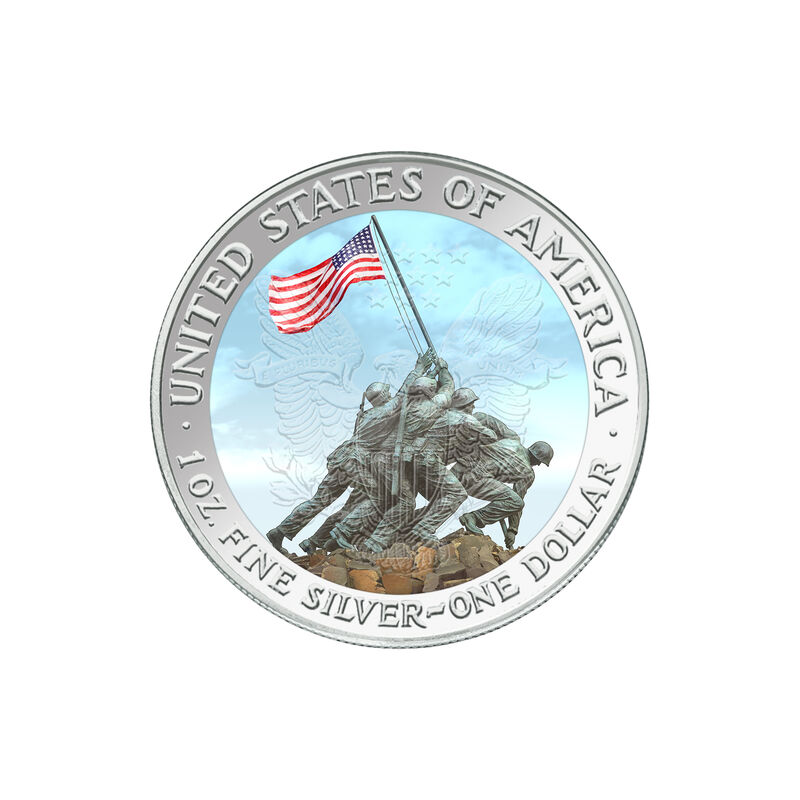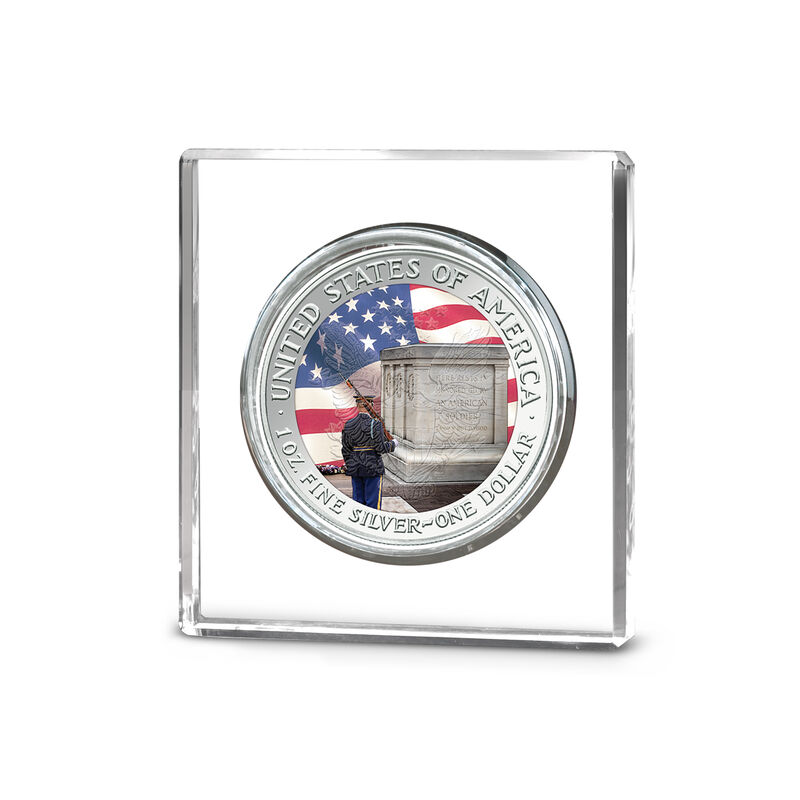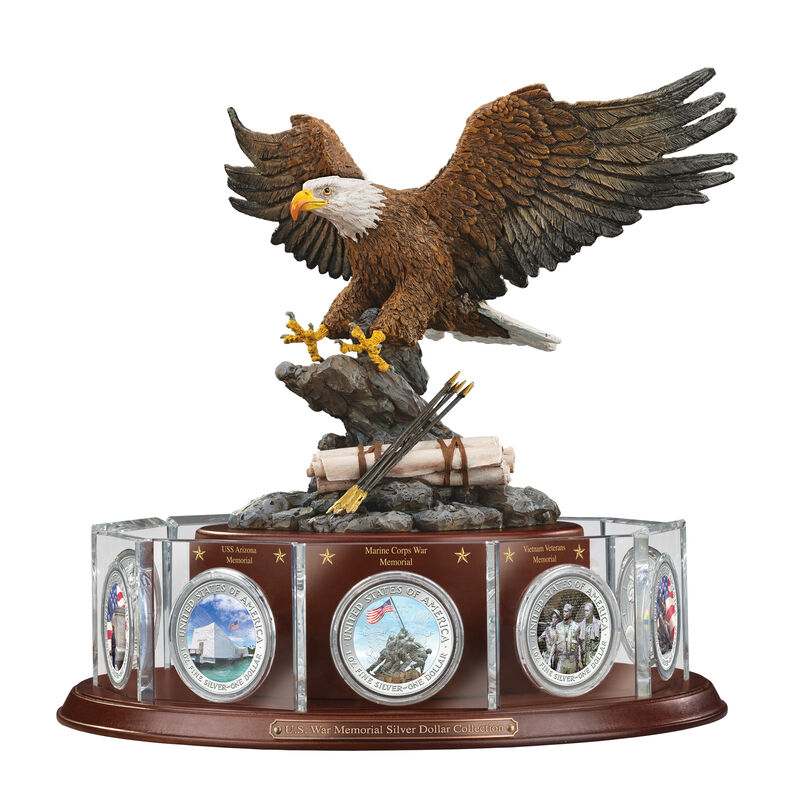 America's most cherished memorials presented on pure silver and encased in sparkling crystal.
A magnificent collection of 10 Silver Eagle dollars each enhanced with a full-color image of one of America's most iconic war memorials: the National World War II Memorial, the Vietnam Veterans Memorial, the Tomb of the Unknown Soldier and so many more.
Struck in 99.9% pure silver, every Silver Eagle dollar contains one full troy ounce of precious silver.
Each privately colorized Silver Eagle dollar is protectively encapsulated and presented in a crystal-clear panel with a beveled edge, allowing you the opportunity to study every fine detail on both sides without fear of damage from dust, dirt or fingerprints.
You will receive a custom-made sculptural display featuring an awe-inspiring hand-painted American eagle — the very symbol of the United States — free of charge.

Show Less
Show More
Sorry, this product is sold out and is no longer available.
$89.95
per coin
You will receive and pay for 1 coin every other month.
Sorry - this product is sold out and is no longer available.
A moving tribute to the men and women who have heroically served our country!

For more than 240 years since the Founding Fathers laid the groundwork for our great democracy, the most dedicated and most valiant patriots have defended America and its ideals, while protecting our freedom and fighting for our liberty. To honor the generations of courageous men and women and their legacy of service and sacrifice, you are invited to own The War Memorial Silver Dollar Collection, featuring our nation's most moving war memorials depicted on United States Silver Eagle bullion coins.

To enhance your collecting experience, you will also receive a FREE awe-inspiring sculptural display featuring a hand-painted American eagle mounted on a rotating base so you can easily examine every aspect of the impressive sculpture and coins in this remarkable collection. You can own The War Memorial Silver Dollar Collection for just $89.95 per coin plus $5.95 shipping and service each, subject only to possible adjustment if needed for unusual market conditions. You will receive one coin every other month and you may pay for each coin in two monthly installments of just $47.95. The free display will be sent with your second shipment.



Product Specifications:

Coins Included: 10 Silver Dollar Eagles enhanced in full color
Display: Hand-painted, Colored Sculpture with Rotating Wooden Base
Display Size: 10" Tall x 10-1/2" in Diameter


Item #:4956-0022