The U.S. Bicentennial Coin Art Print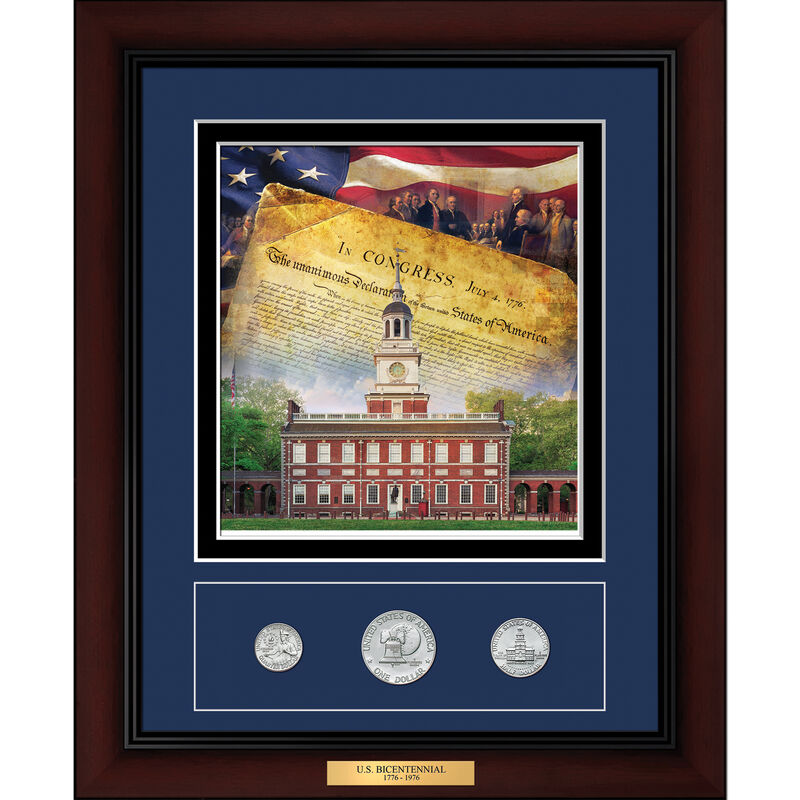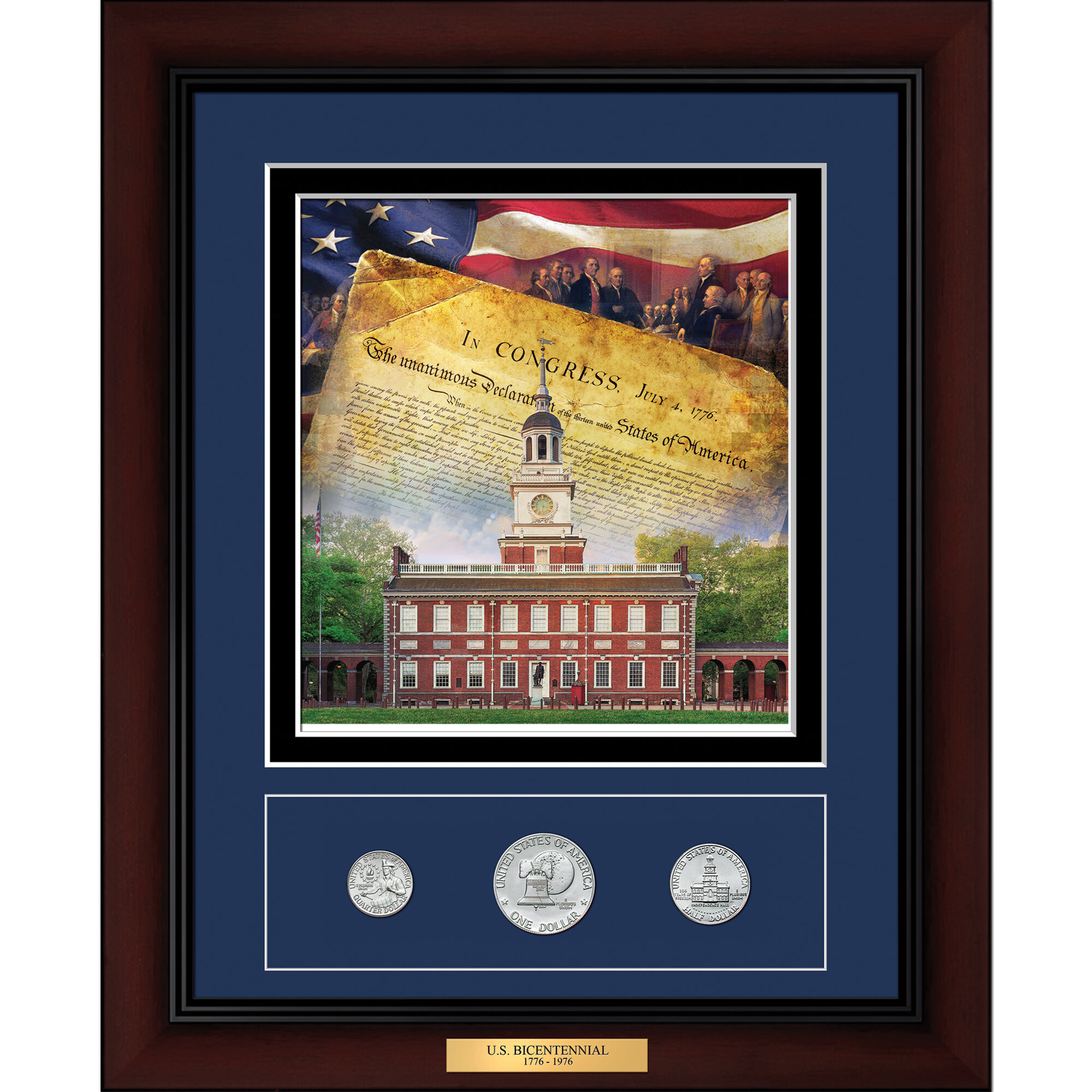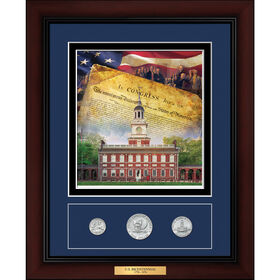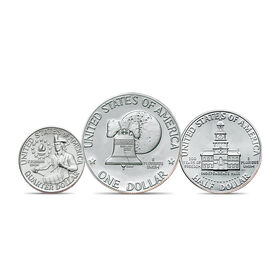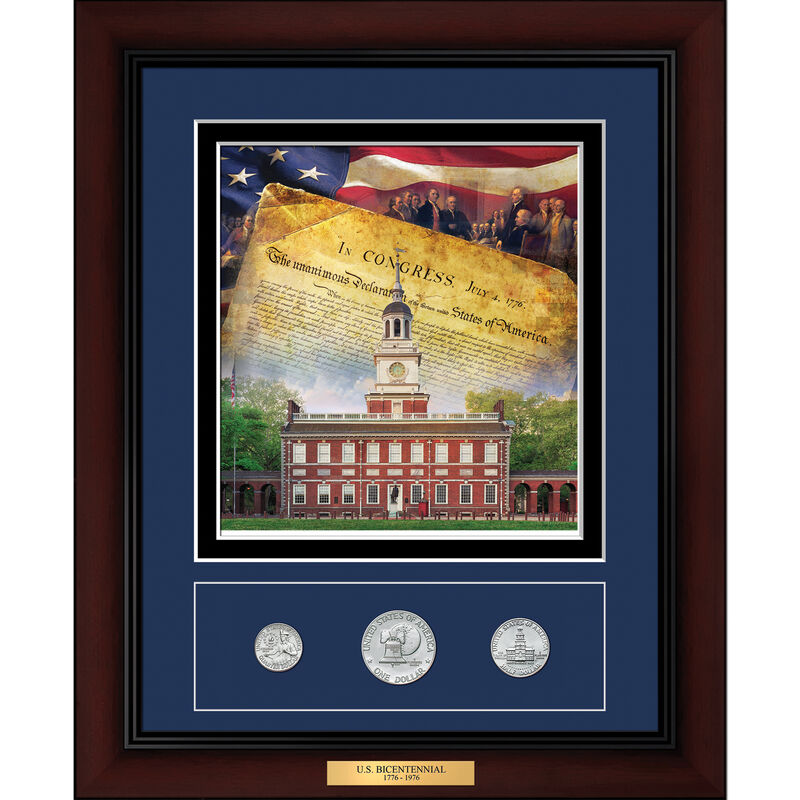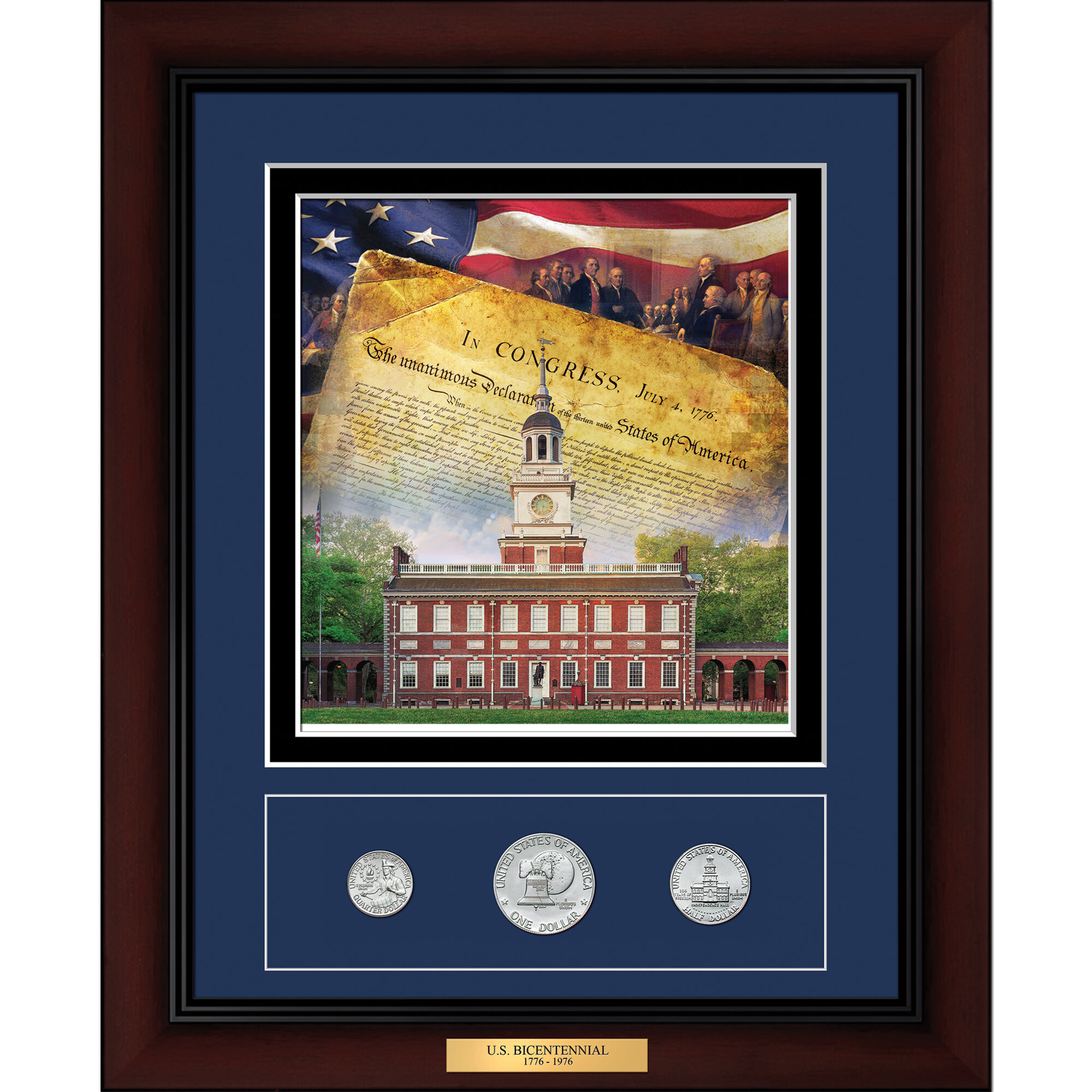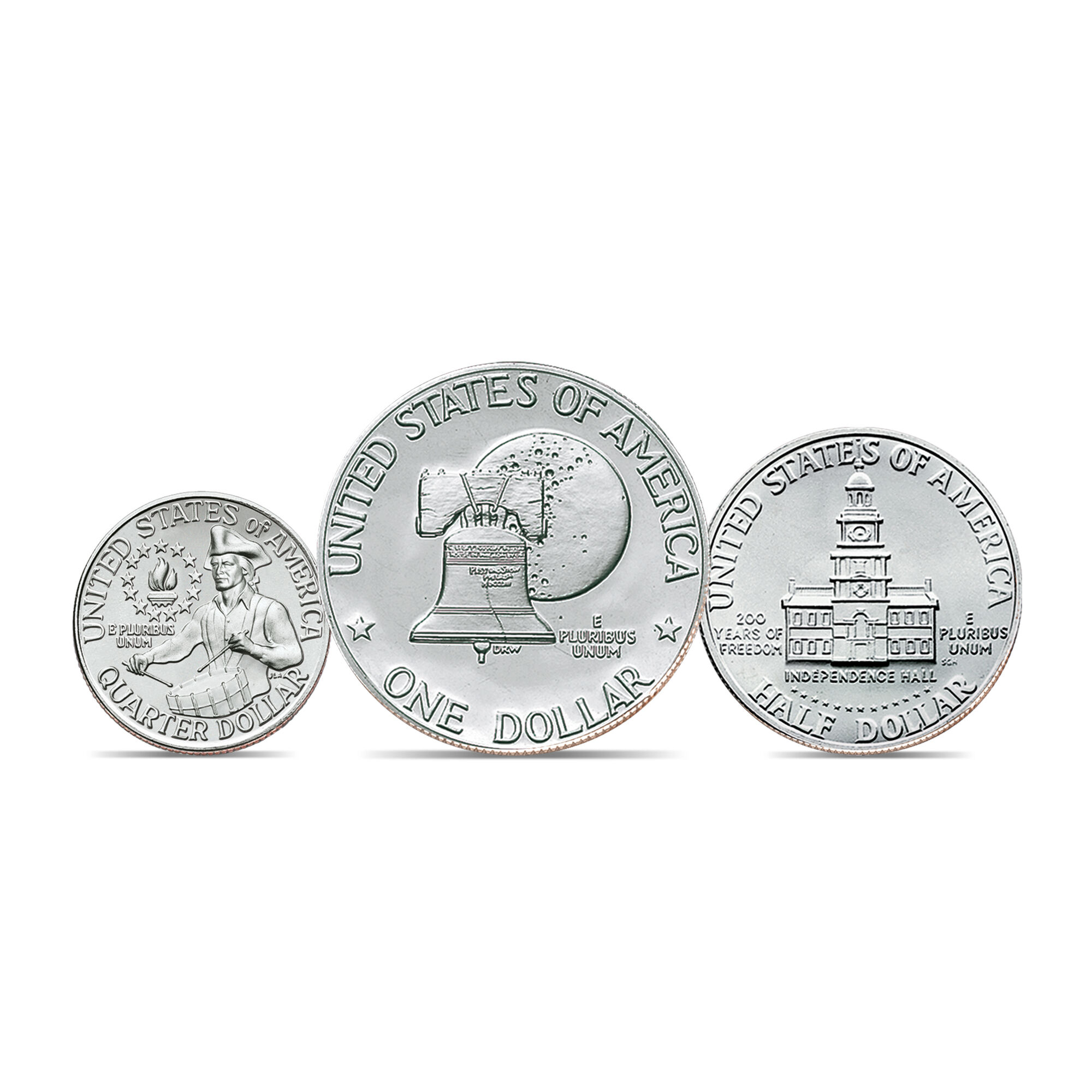 An exclusive tribute to the 200th anniversary of America.
A full-color, officially licensed framed art print featuring an image of the Declaration of Independence and the unique coins issued in celebration of America's Bicentennial!
Features a full set of the first dual-dated regular issue coins in U.S. history in original uncirculated condition — the Bicentennial Quarter, Half Dollar, and Dollar
Printed on archival-quality paper and professionally matted and framed.
Proudly produced in the U.S.A.
Arrives fully assembled and ready to hang with a sawtooth hanger.
Show Less
Show More
A beautiful full-color fine art print featuring three historic U.S. coins!
As we approach the 250th anniversary of the Declaration of Independence, this exclusive art print reminds us that in 1776 a group of 13 intrepid American colonies adopted this founding document and changed the course of history by giving us our own unique American identity. The central image is the image is the original Declaration of Independence. Also shown is the dramatic moment the principal authors — including Thomas Jefferson and Benjamin Franklin — presented the document to Congress at Independence Hall in Philadelphia on July 4, 1776. A waving American flag and an image of Independence Hall complete the exquisite montage.The art print is beautifully enhanced with a complete set of three historic U.S. coins issued to celebrate the 1976 Bicentennial — the Quarter, Half Dollar and Dollar, all presented in original uncirculated condition. Together, the print and coins form an impressive presentation that will look sensational wherever you decide to display it.
Product Specifications:
Coins Included: Dual-dated Bicentennial Quarter, Half Dollar and Dollar (three total, one of each denomination)
Display Material: Wooden Frame with Acrylic Panel
Display Size: 16-1/4" High x 13-1/4" Wide

© Evie Cook/artlicensing.com
Item #:11227-0012